What's It Like Inside A Turkish Market?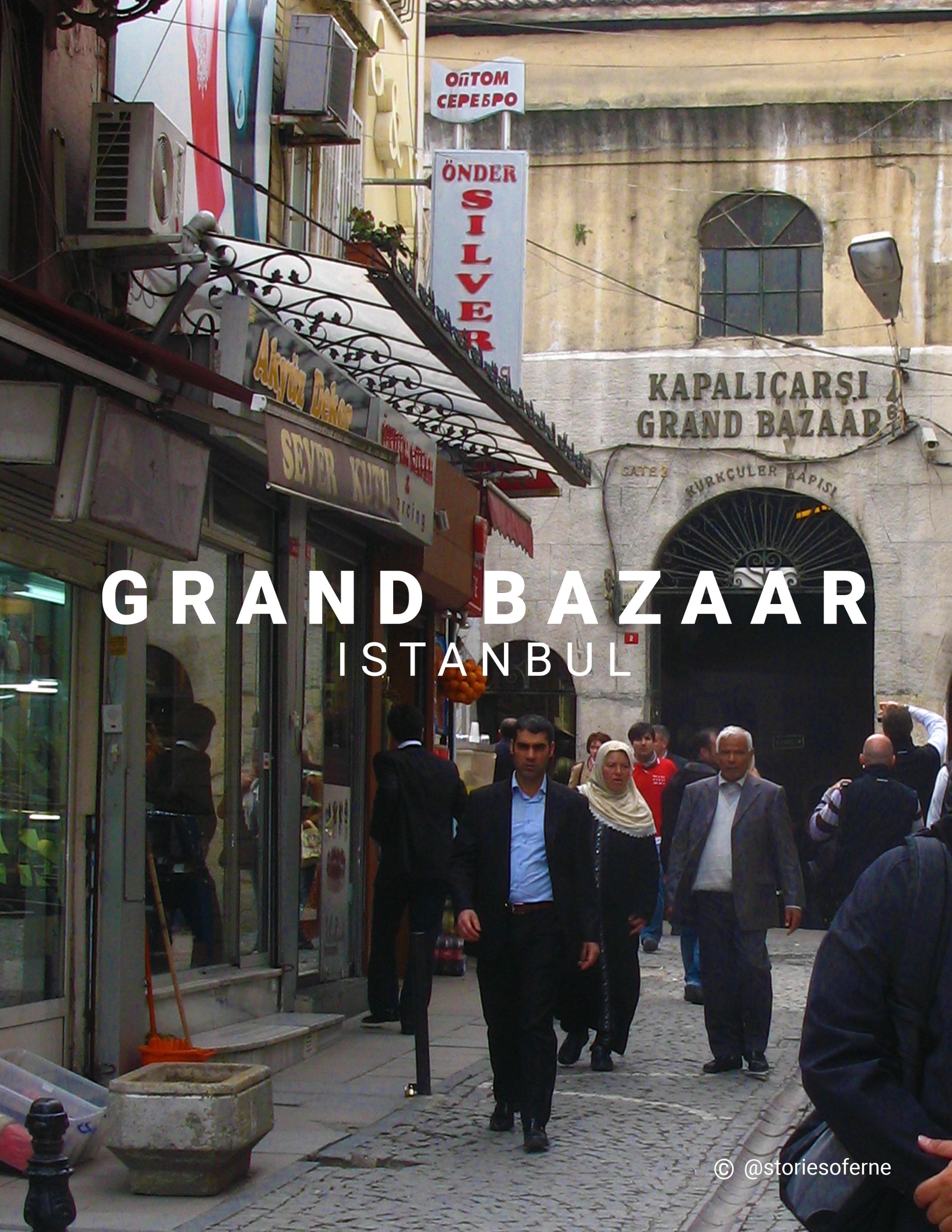 The Unassuming Portal to one of Turkey's largest Commercial Hubs
Traveling unveils a lot of pleasant surprises. Sometimes the greatest adventures are the unplanned ones.
It's a cool afternoon in the bustling thoroughfares of Istanbul, the largest city in Turkey. Did you know that this massive metropolis used to be called Constantinople? If that sounds familiar, this is also where the eastern landmass of Asia kisses the western continent of Europe, connecting the strategic routes of the famous Silk Road in the past. This fabulous location is currently a recognized home to several UNESCO World Heritage Sites, transforming it into a wealthy haven of touristic, cultural, and historical splendor. Being physically present here, in one of the most internationally acclaimed places on Earth, is a dream come true. At least for me, it is.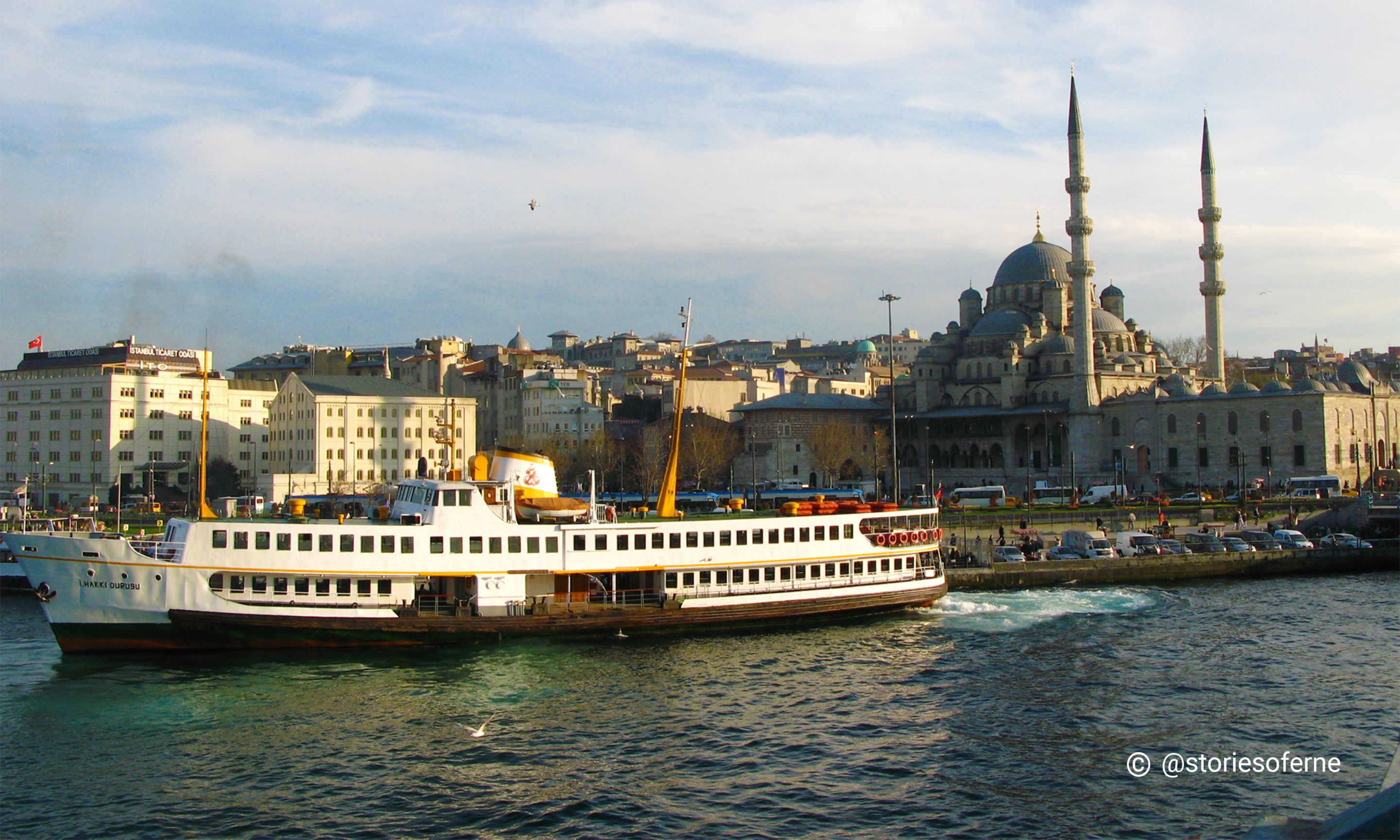 Istanbul, Turkey: Crossroads between the East and the West
I merely can't control my restlessness, excitement, and wonder. My emotions are already becoming wild. Would you feel the same way if you were here?
This occurred some years ago before the Covid pandemic, thus allowing much freedom in visiting my favorite travel spots. While enjoyably strolling along with my European buddies around Istanbul's attractions, we marked the memorable occasion by capturing a group pictorial. Despite appearing awkward, my blonde-haired female friend and I had to clear the rearview by bending a bit forward thus allowing the famous Suleymaniye mosque behind us to be included in our visual shot. Did it work?

Photographic souvenir with European friends
Since we commenced our city adventures during the early hours of the morning, our energies were already running low later that day. Therefore our tummies, also feeling the exhaustion, suddenly complained and were eagerly seeking delicious treats to eat. There were plenty of food stalls along the sidewalks until we bumped into a nearby pushcart. Aromatic scents were oozing with enticing flavors that our sensitive noses were immediately lured towards them.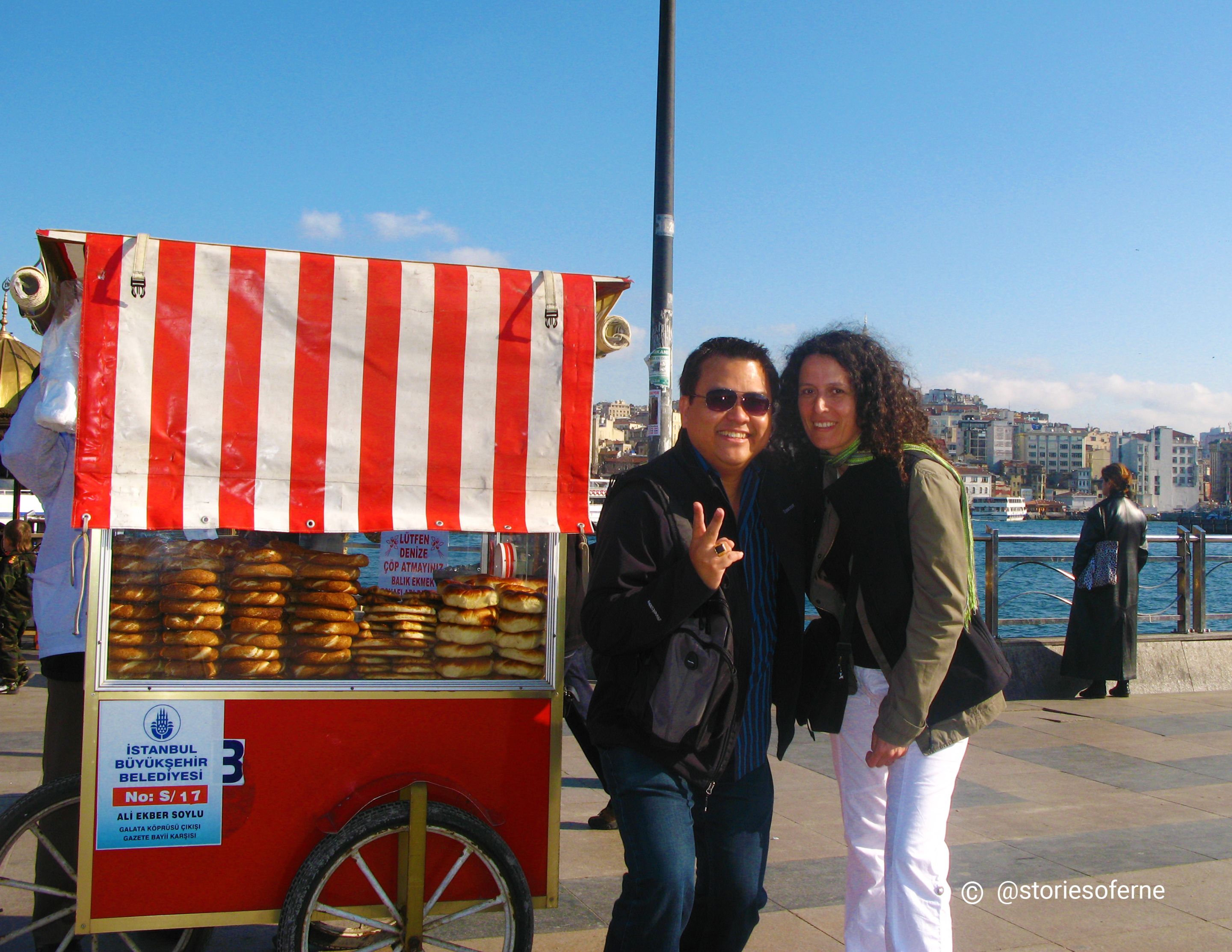 Excited to try their local "Simit"
"Shall we try their popular pretzels?" One of my female friends asked. She simply couldn't resist the delicious-looking delicacy that was within reach.
"Oh wow! These snacks are absolutely yummy!" I answered while having a bite of this tasty meal.
Locally known as "Simit", these baked goodies are sprinkled with sesame seeds and mimic a floating lifesaver, a giant donut, hence are compared to pretzels. On the outside, they taste crispy, on the inside, surprisingly chewy. These items are typically consumed for breakfast but can be purchased throughout the entire day.
Because there were several of these street vendors scattered all over the urban landscape of Istanbul, their mouthwatering products were certainly selling like hotcakes.
We were supposed to be on our way to one city attraction as already programmed in our tour itinerary. However, since there was still enough time to spare, we decided to check out neighboring sights en route to our destination. Our bulging eyes were magnetized at the overwhelming number of shops, cafes, restaurants, kiosks, and establishments that seem to appear out of nowhere. Plus the incredible amount of merchandise that was present everywhere we looked stimulated our curiosity as well as tempted our respective wallets. Who wouldn't be?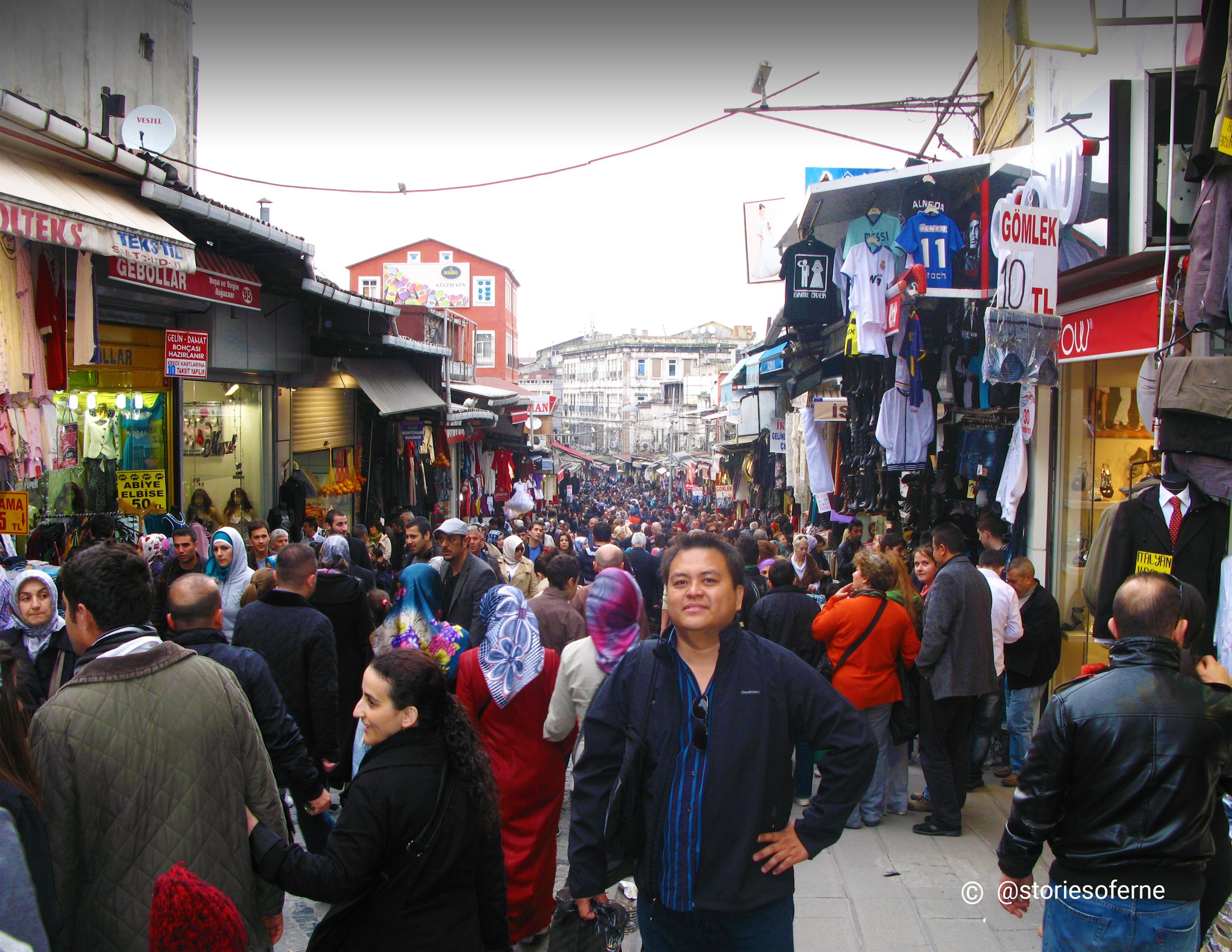 Lost in the Sea of Foreign Tourists and Turkish Locals
Turkey, particularly Istanbul, is blessed to be a massive haven for historical sightseeing, tourism experiences, as well as commercial activities. This vibrant nation is extremely rich in exquisite handicrafts such as carpets, textiles, antiques, jewelry, artistic crafts, appliances, fabrics, game boards, leather products, metalware, ornamental lamps, knick-knacks, ceramics, and the list goes on. Needless to say, there's something fancy to buy that would surely satisfy any discerning customer.
If so, retail therapy does have an effective impact on human beings, as some would argue. Not sure about you, but my full exposure to their trading practices, norms, and routines was unforgettably mind-blowing!
But hold on. If you imagined that the journey ended here, wait until you see what other remarkable revelations this spectacular metropolis has in store for you.
The Unexpected Side Trip
Amidst the never-ending flow of people in almost all directions, it was definitely easy to be confused as you wander with the crowds. Fortunately, we were a tiny group of international tourists who prioritized each other's welfare. Although every person was busy doing their thing, we maintained close proximity plus ensured that our safety, wellness, and enjoyment were of utmost priority.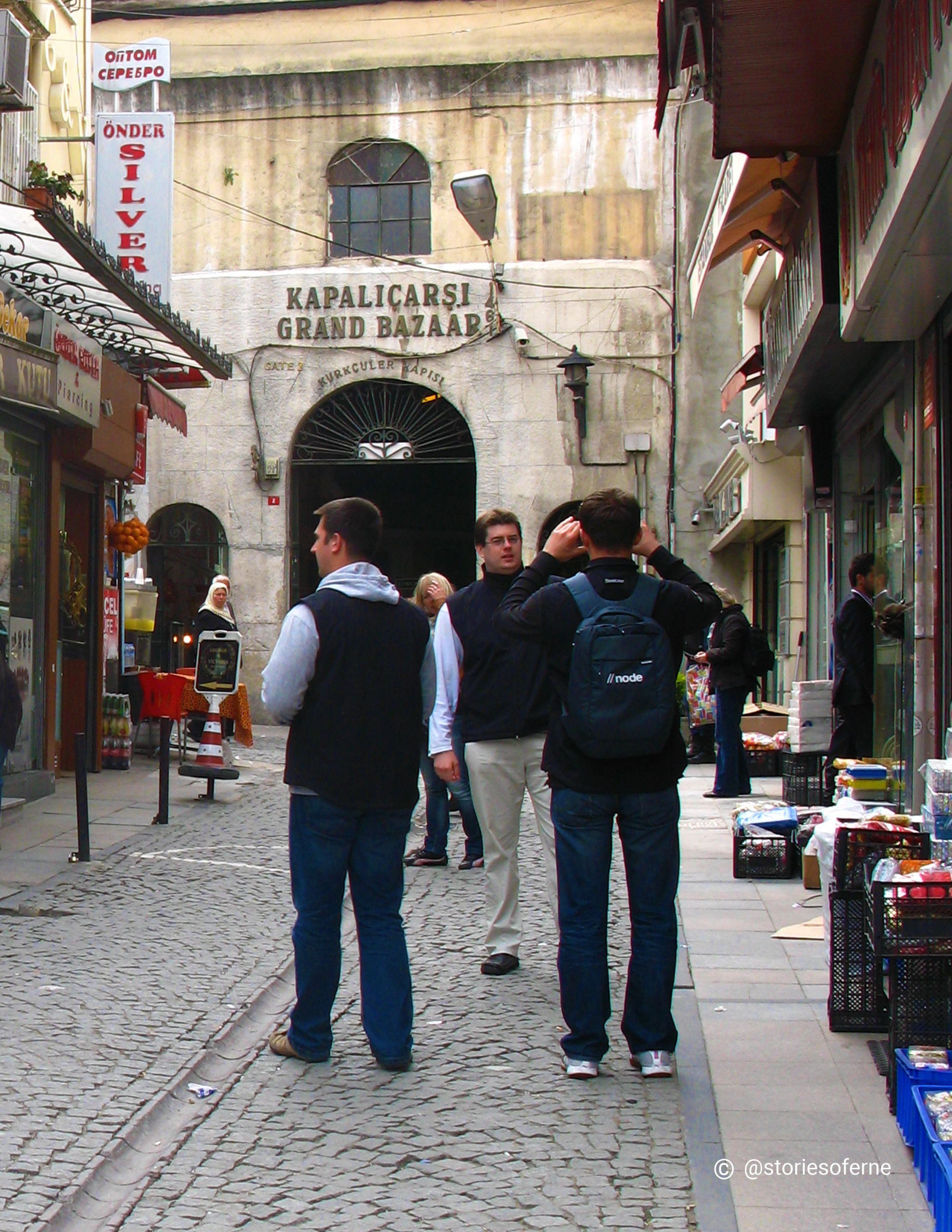 One of the isolated Passageways accessing the Grand Bazaar
All of a sudden, we stumbled upon an open alley, free from the enormous congregation of mortals that seemed to gather like ant colonies nearby. It was such a welcoming relief that we could at least breathe for a while. Next, there was a dark doorway in front of us that had an inscription on its facade that said: "Grand Bazaar" or "Kapalicarsi", its Turkish language translation.
Grand Bazaar: A Shopper's Paradise
We were in for a thrilling surprise! For lo and behold, the scenery quickly shifted from a gloomy entrance (as viewed from the outside) to a colorfully inviting interior environment! My jaw dropped, my eyebrows were raised, and my eyes were almost popping out. I just couldn't believe that we were now in a totally different space. Try guessing what remained the same? If you suggested "More Shopping!", then you're on the right track, haha.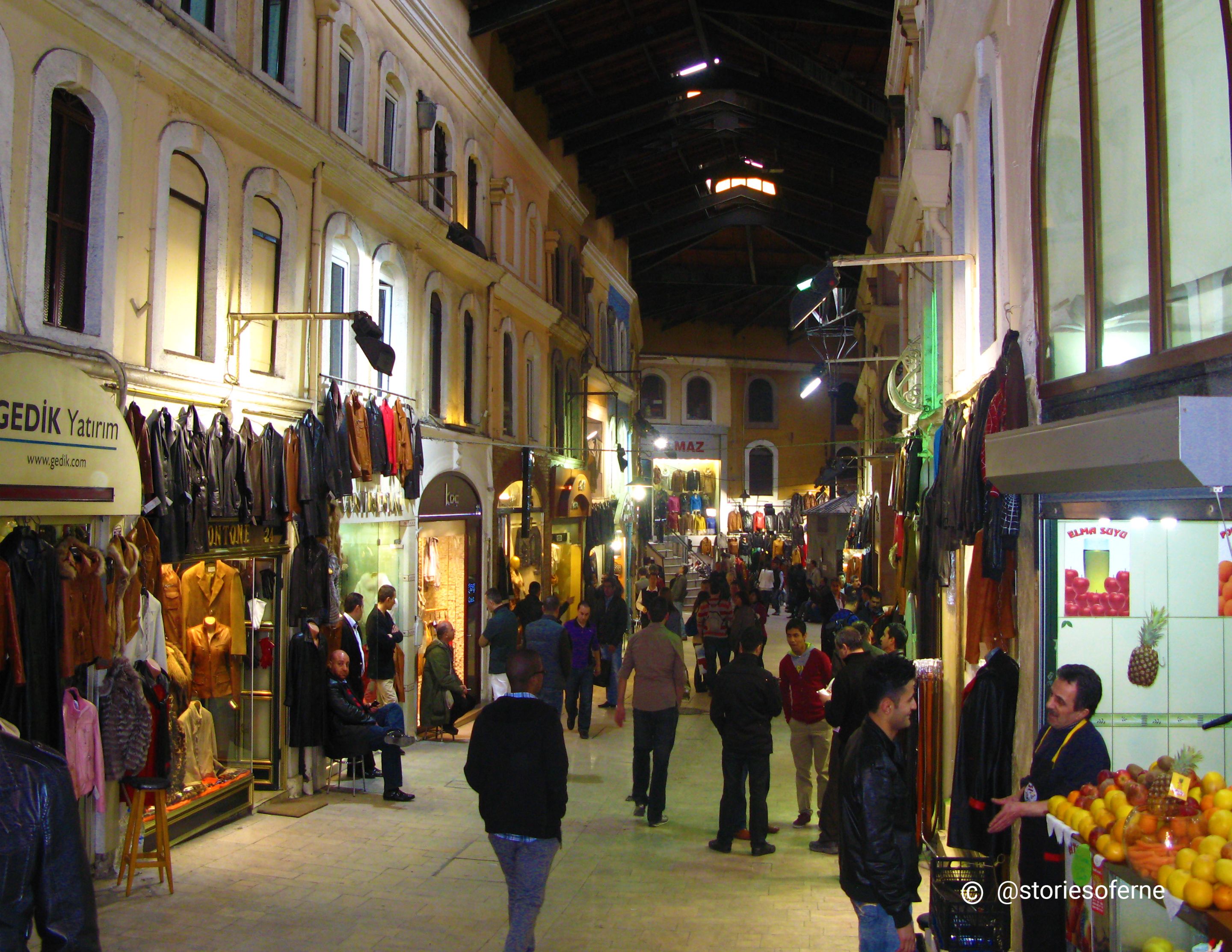 First impressions of the Grand Bazaar's vibrant atmosphere
The Grand Bazaar in Istanbul is one of the world's most massive and oldest covered markets, spanning around 4,000 retail shops, supporting 61 sheltered streets, plus covering a grand area of approximately 30,700 square meters. This economically thriving landmark is visited by 250,000 to 400,000 people on a daily basis. If you're not careful, you'd have a good chance of getting lost in its complex labyrinth of corridors, alleys, courtyards, and passageways. Think of its monumental dimensions like a city within a city.
This historical arcade of commerce is considered one of our planet's earliest shopping malls when contemporary mercantilism was still in its infancy. How marvelous is that?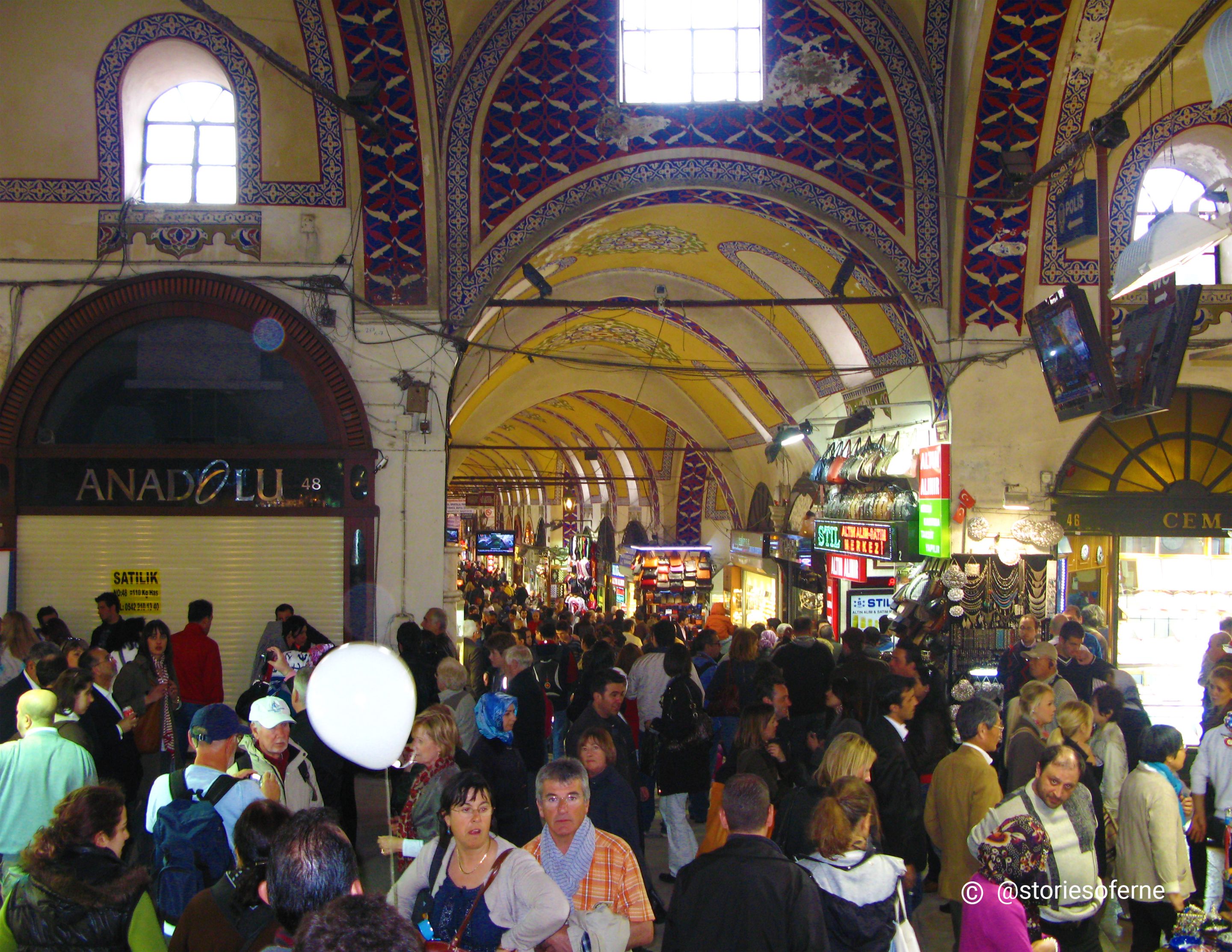 Crowds of People within the Grand Bazaar
We had the initial impression that the huge crowds would stop outside. But we were mistaken. There were even more tourists, locals, business owners, consumers, shoppers, and other throngs of people fully engaged with various activities inside. During my visit back then, this commercial environment was teeming with life. However, with the current global outbreak of a viral disease, I'm not certain how this would play out with our recent generations. The majority of these retail shops would most probably cease to exist today due to the lack of financial streams of income, sales, and profitability. Aside from that, it's also an extreme health hazard if people congregate in public. We don't want harmful events to flourish, do we?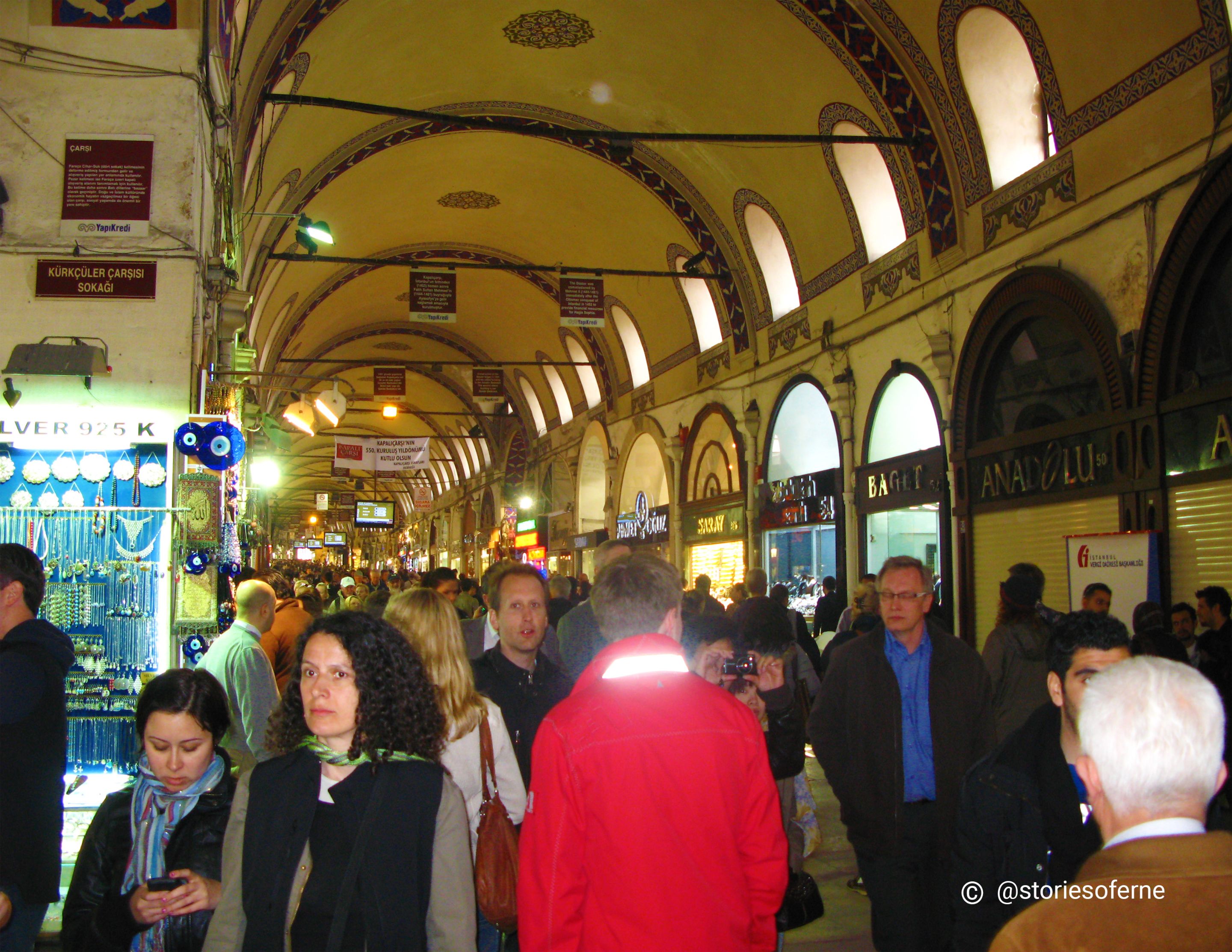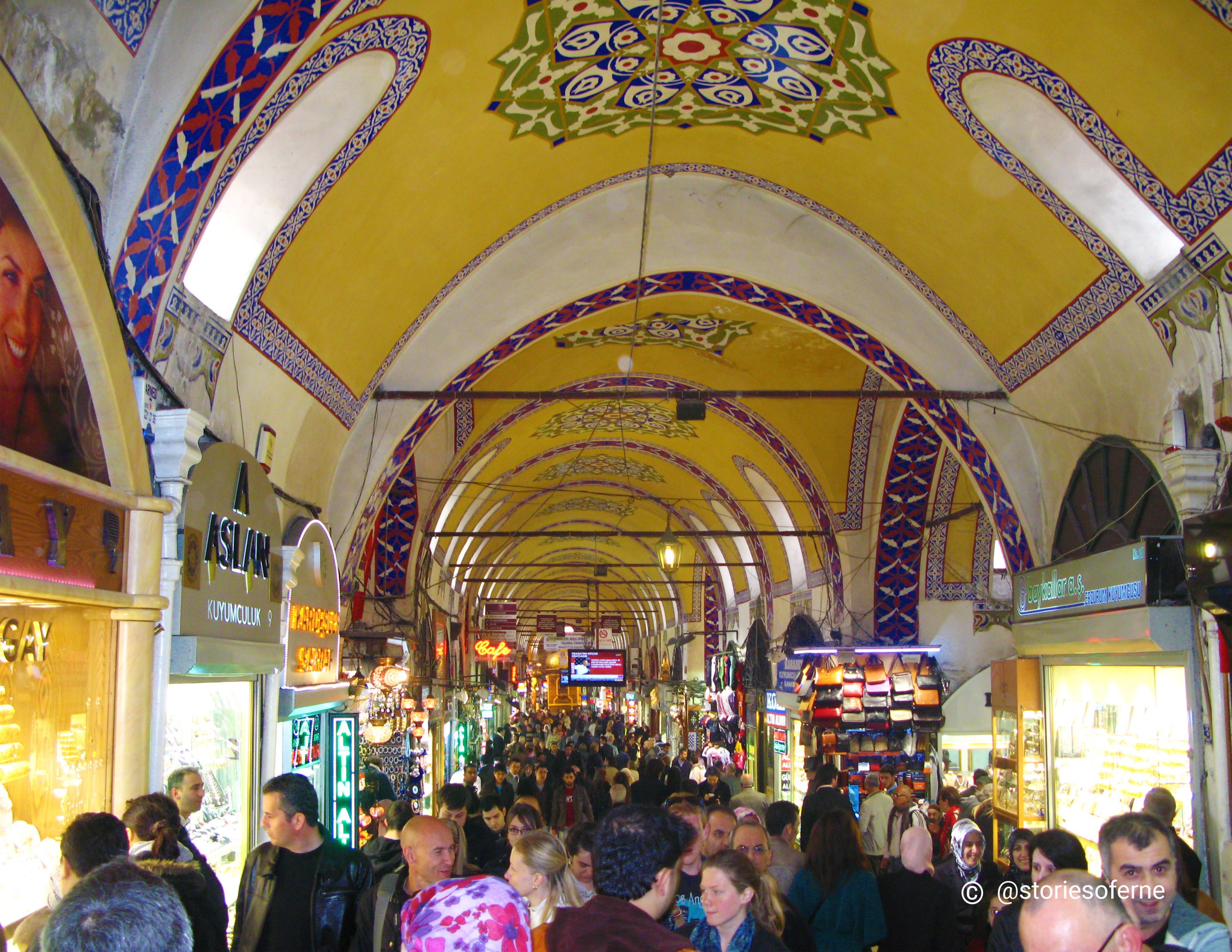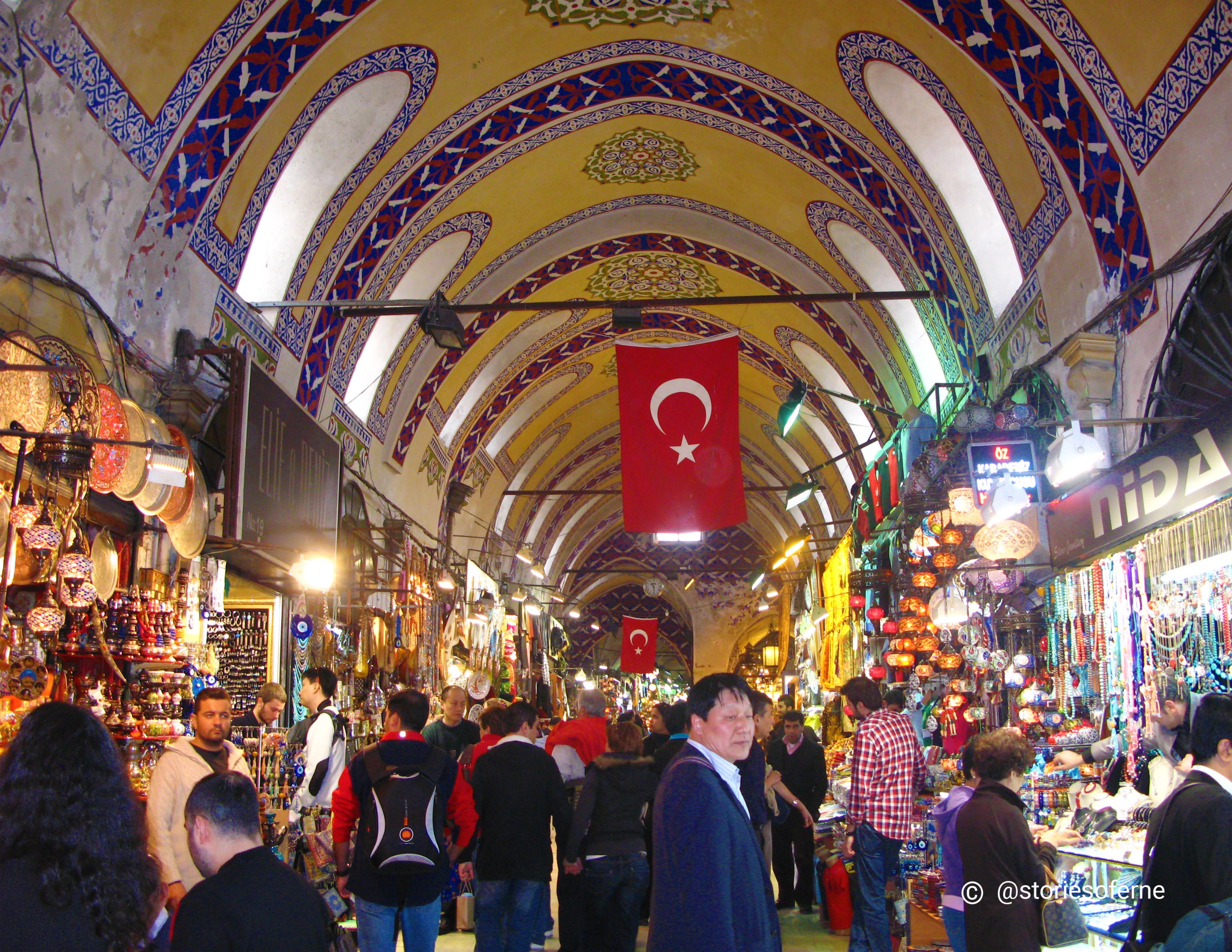 Commercial Merchandize for Sale inside the Grand Bazaar
Evidently a shopper's paradise, this heritage landmark is geographically situated within the Walled City of Istanbul, situated at the Fatih District, and using the same Turkish name as Kapalicarsi. The covered markets stretch approximately from the east to the west points between the mosques of Beyazit and Nuruosmaniye.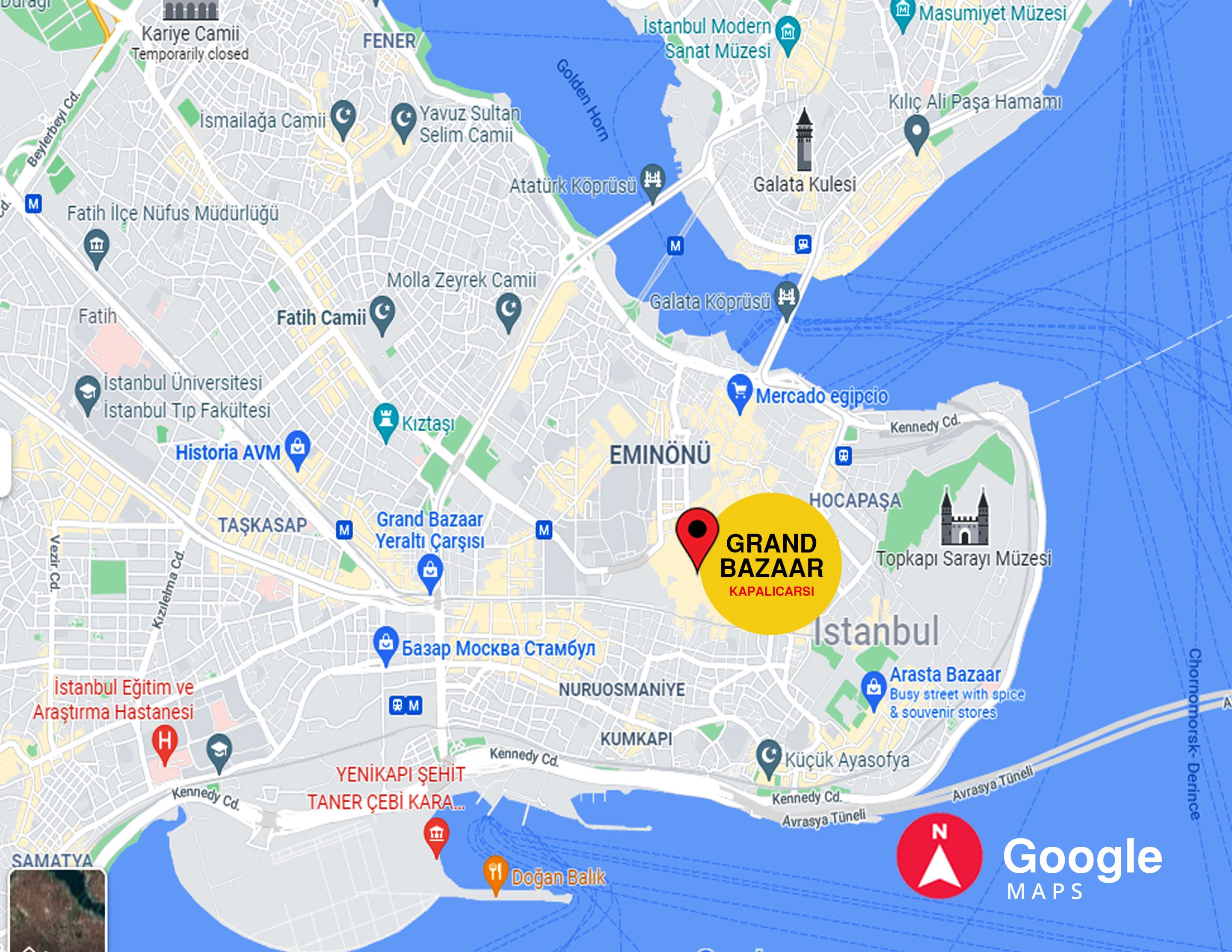 Location of the Grand Bazaar in Istanbul, Turkey (Courtesy of Google Maps)
Going back to its early beginnings, the Grand Bazaar's core building called Bedestan was said to be initially constructed in 1455-56 during the winter months. As the heart of trade for the Ottoman empire, this happened after their occupation of Constantinople as a crucial strategy to inject economic growth, prosperity, and progress into this urban center. It was an absolute privilege for us to be walking inside the hallways of history by reminiscing the glory of the good old days.
By appreciating its tremendous heritage and entrepreneurial significance, we also honored its cultural, social, as well as religious traditions. The spontaneous side trip to Grand Bazaar was truly a worthy investment of our precious time and effort.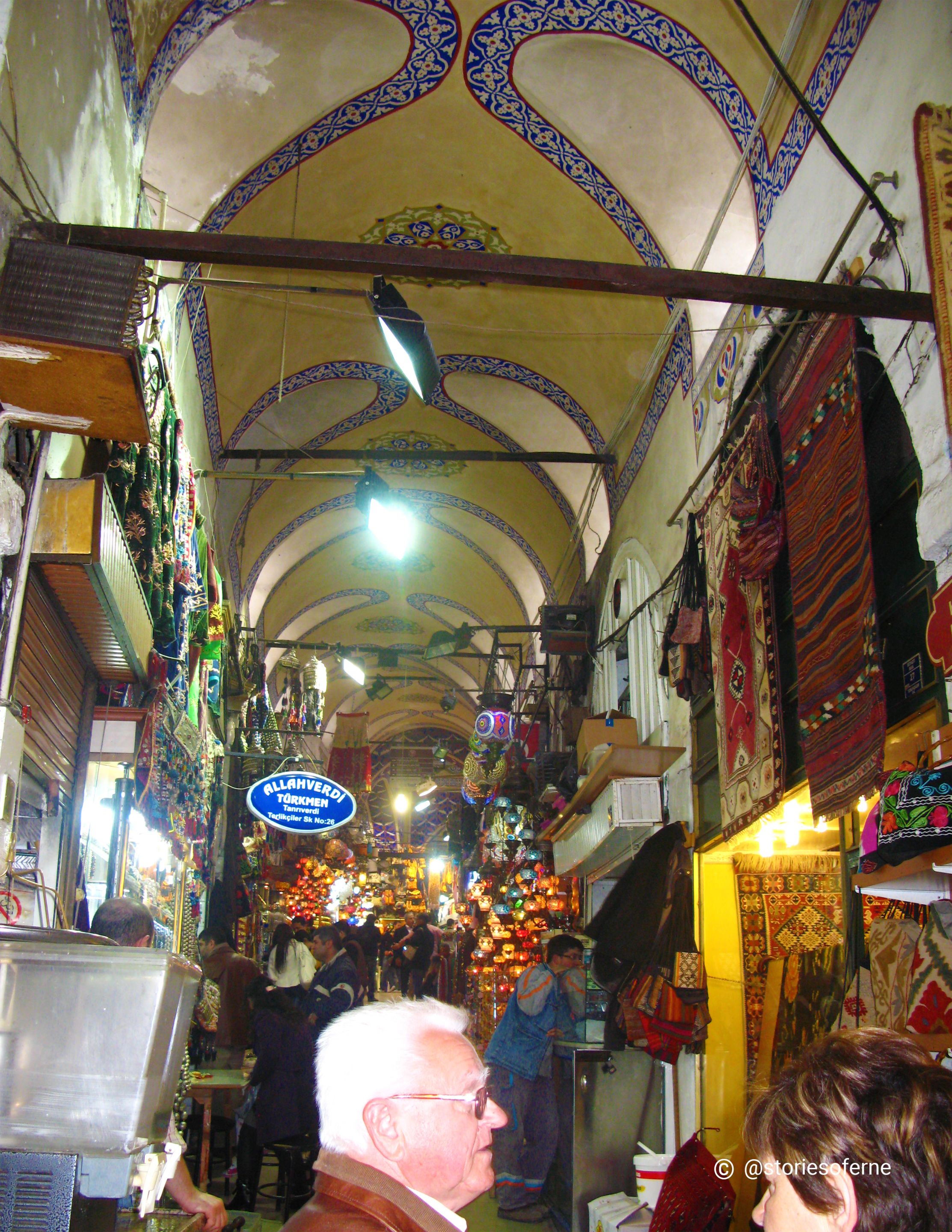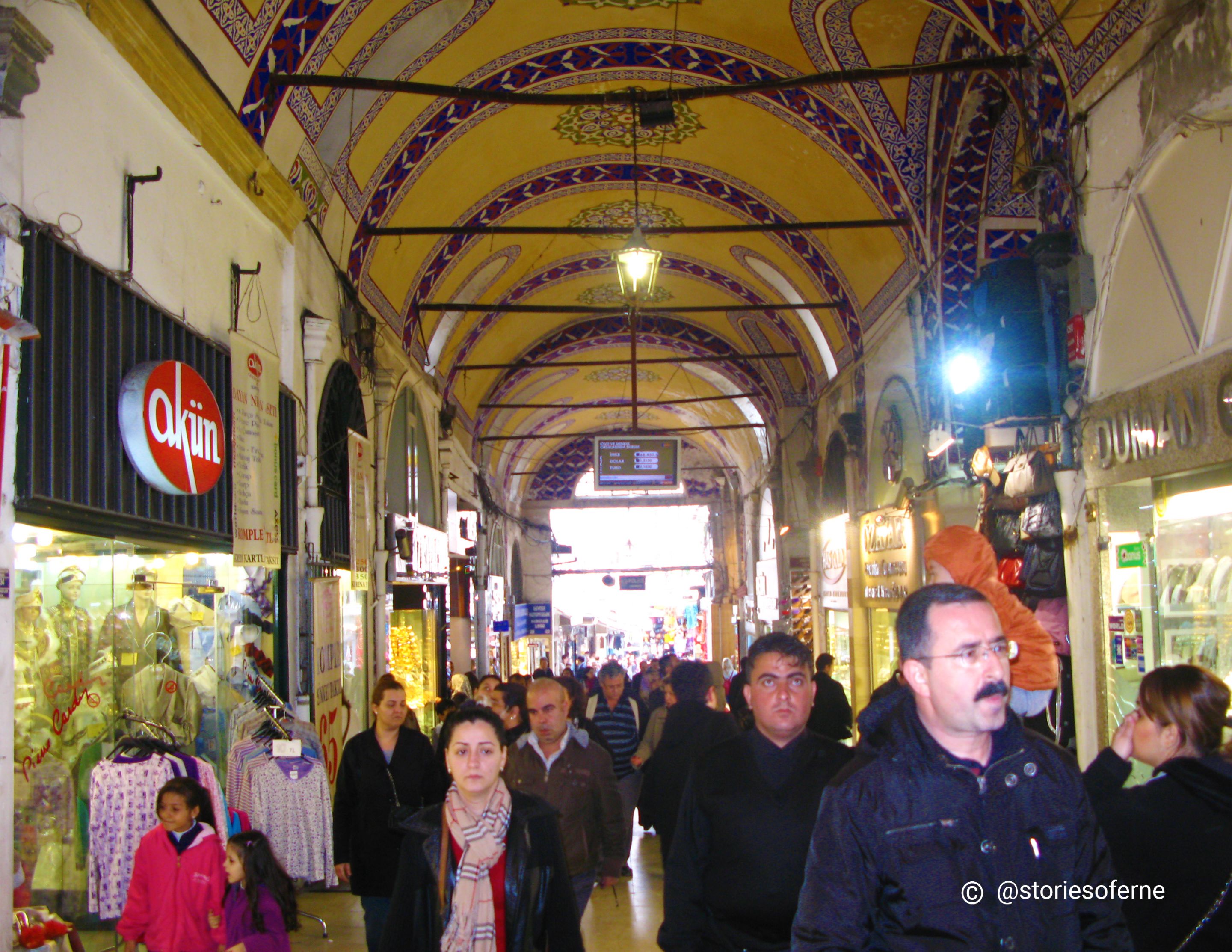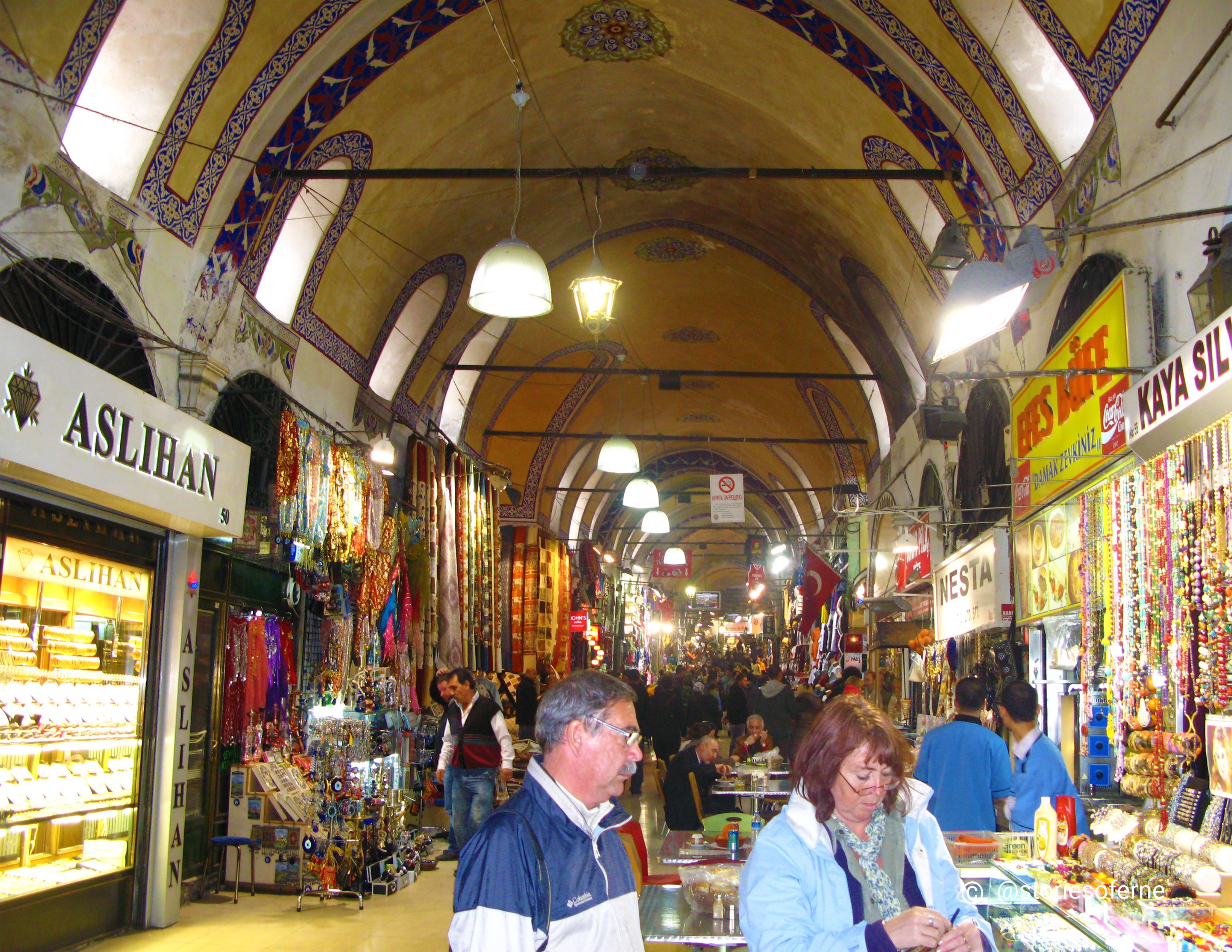 Assortment of Grand Bazaar Commodities ready for Purchase
"What are you planning to buy, Erne?" My companions were likewise wondering for themselves as they asked me that question. There was obviously too much tantalizing stuff being displayed at the stores that were irresistible to our human nature.
"A few souvenirs, artifacts, and eatables to take home maybe?" was my direct reply to them. It was all I could think of at that very moment.
Yet, along the way, I unintentionally lost track of my allowable budget and indulged in a shopping spree, haha. There were just too many valuable offerings there that could not be overlooked. Believe it or not, the tendency of over-spoiling myself was uncontrollably imminent. Why not?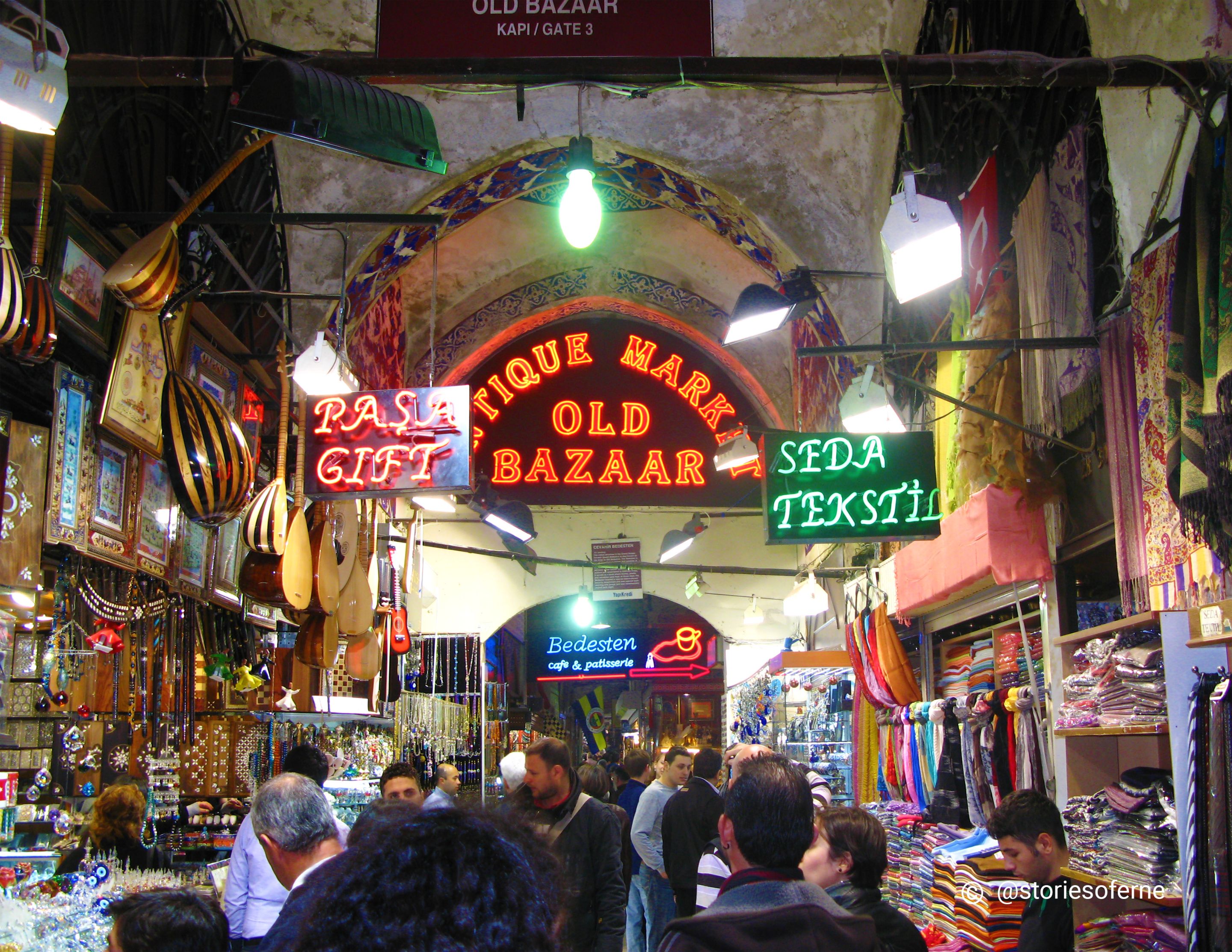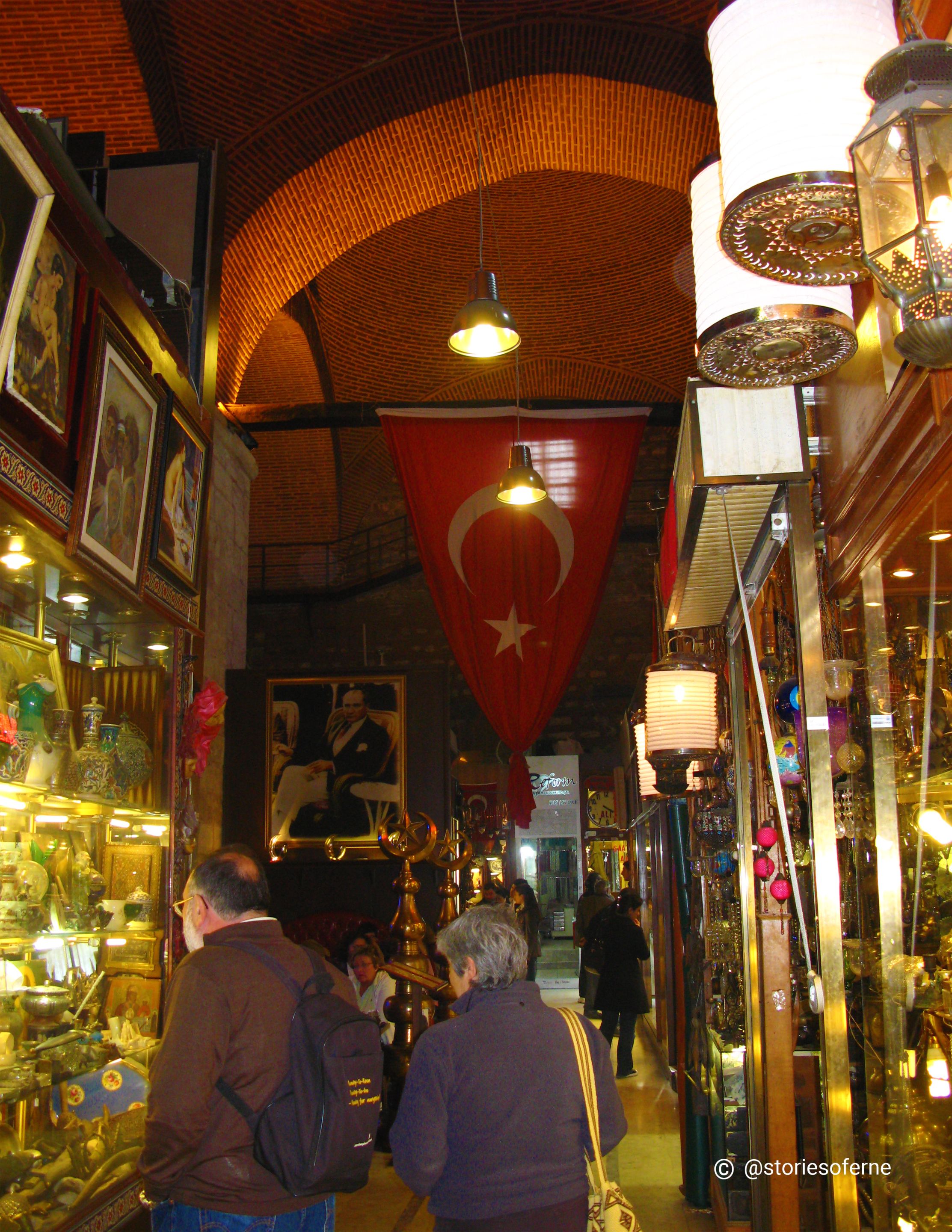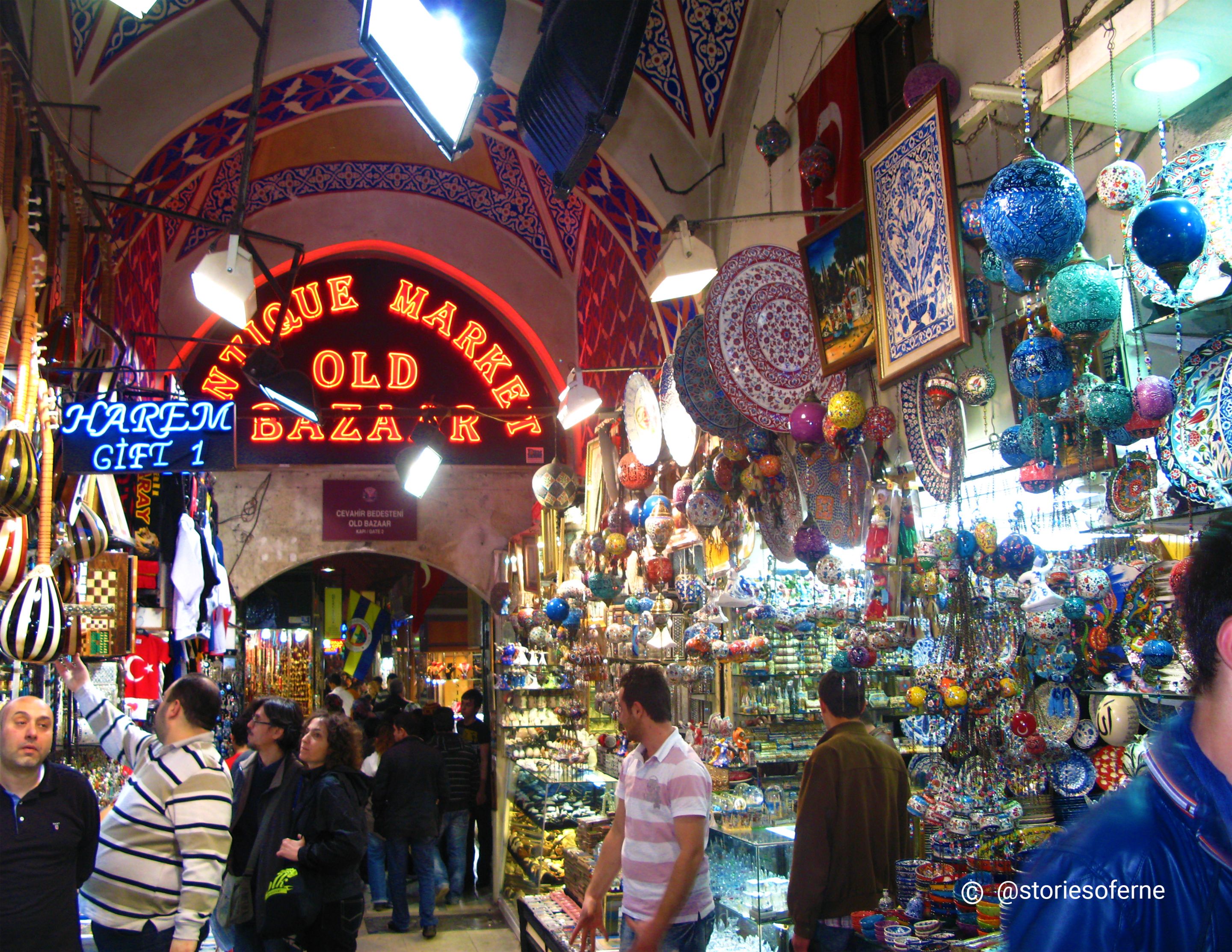 Heritage Architecture of the Grand Bazaar
This indoor marketplace has succumbed to several fires and earthquakes in the past. It has amazingly survived through the centuries by the continuous renovation efforts it went through over the decades. For instance, due to these previous man-made and natural calamities, the original wooden vaults of the arcade's encompassing streets were purposely converted to masonry and concrete as a more structurally stable and fire-resilient material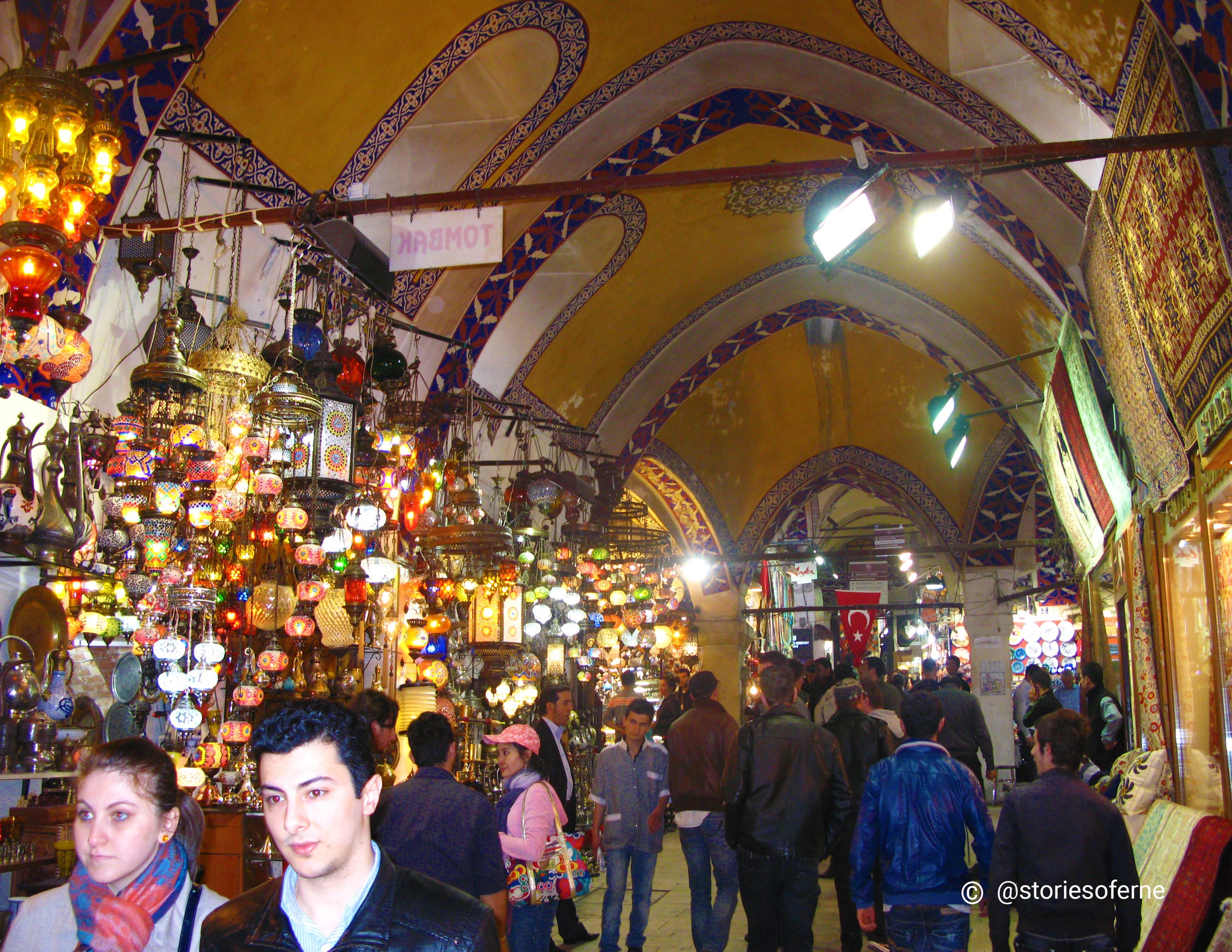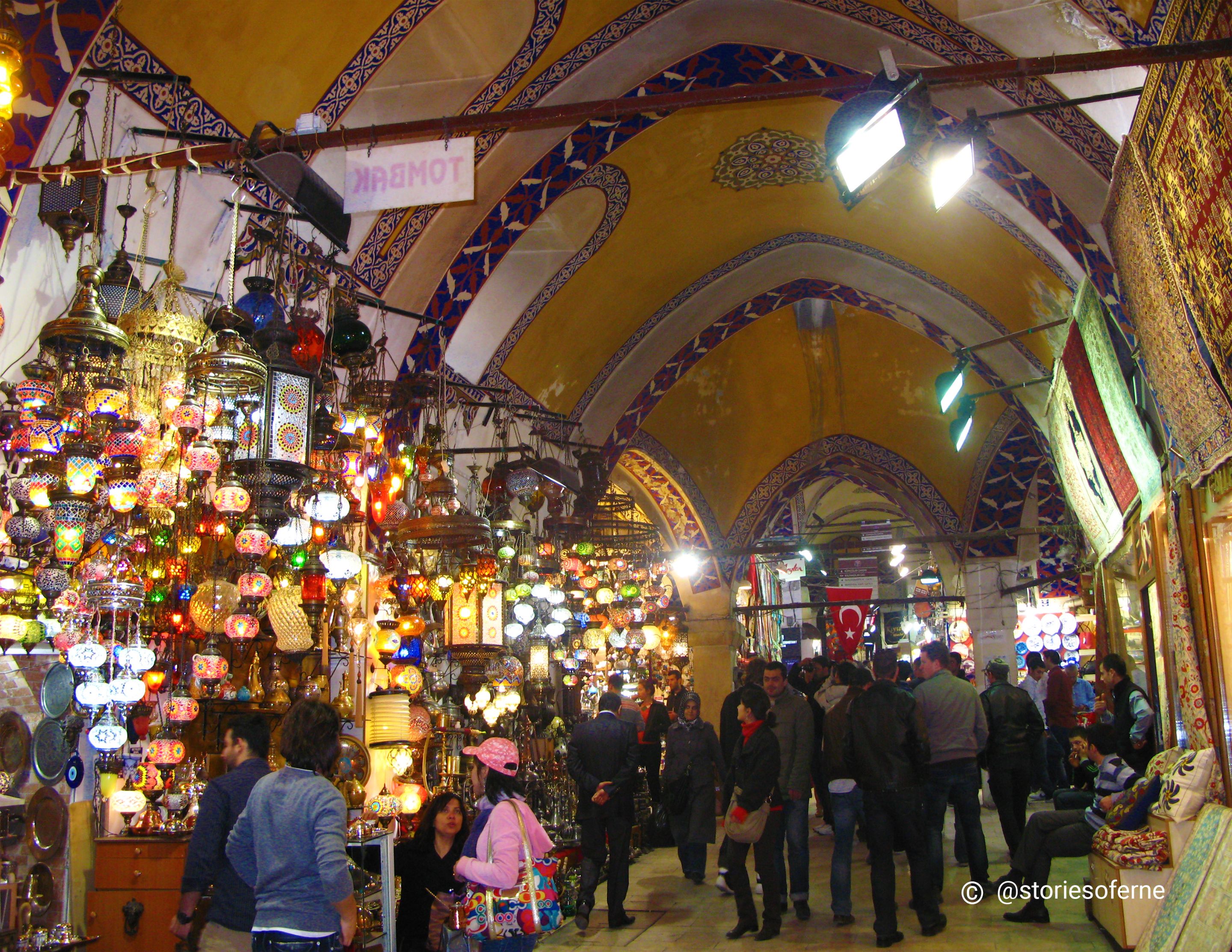 Architectural Vaulted Hallways of the Grand Bazaar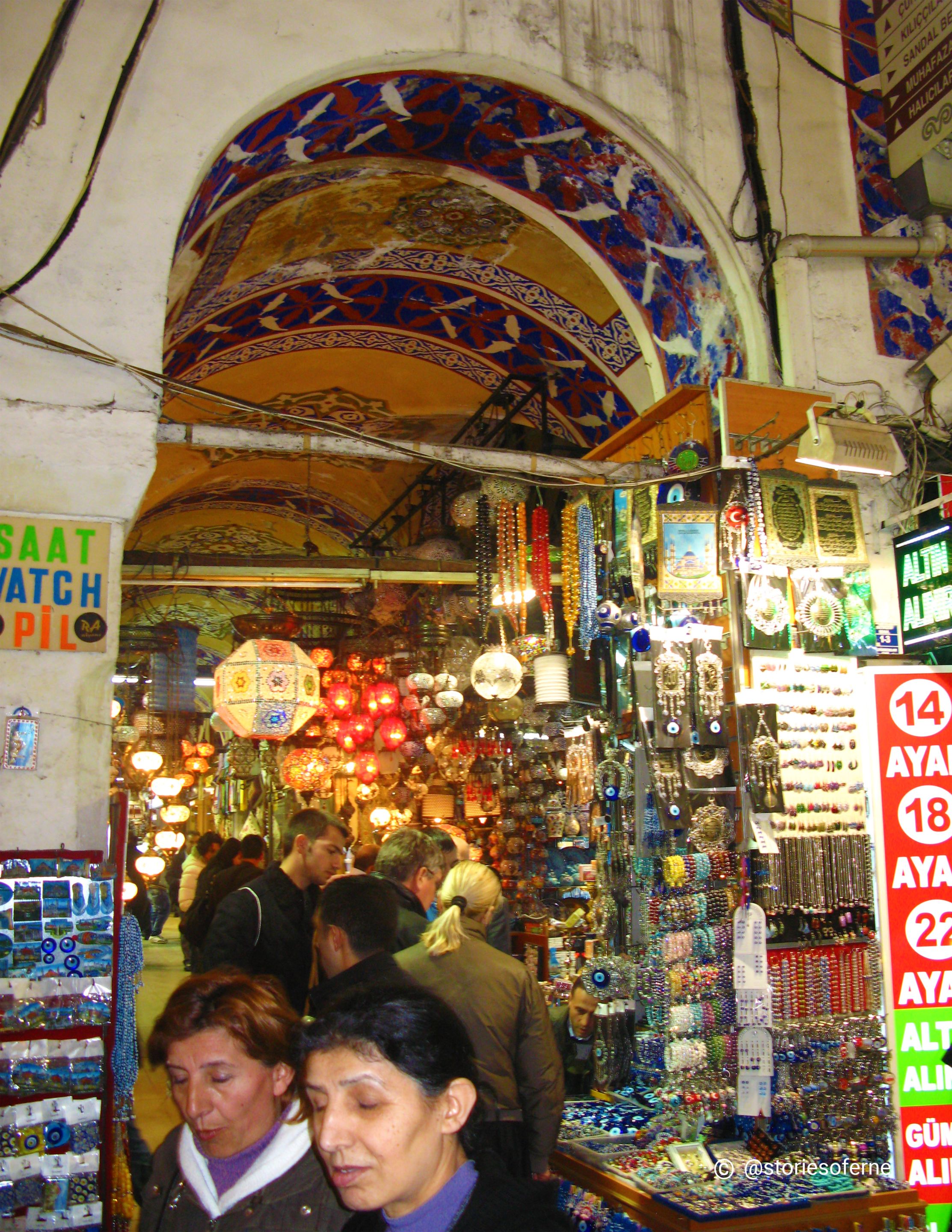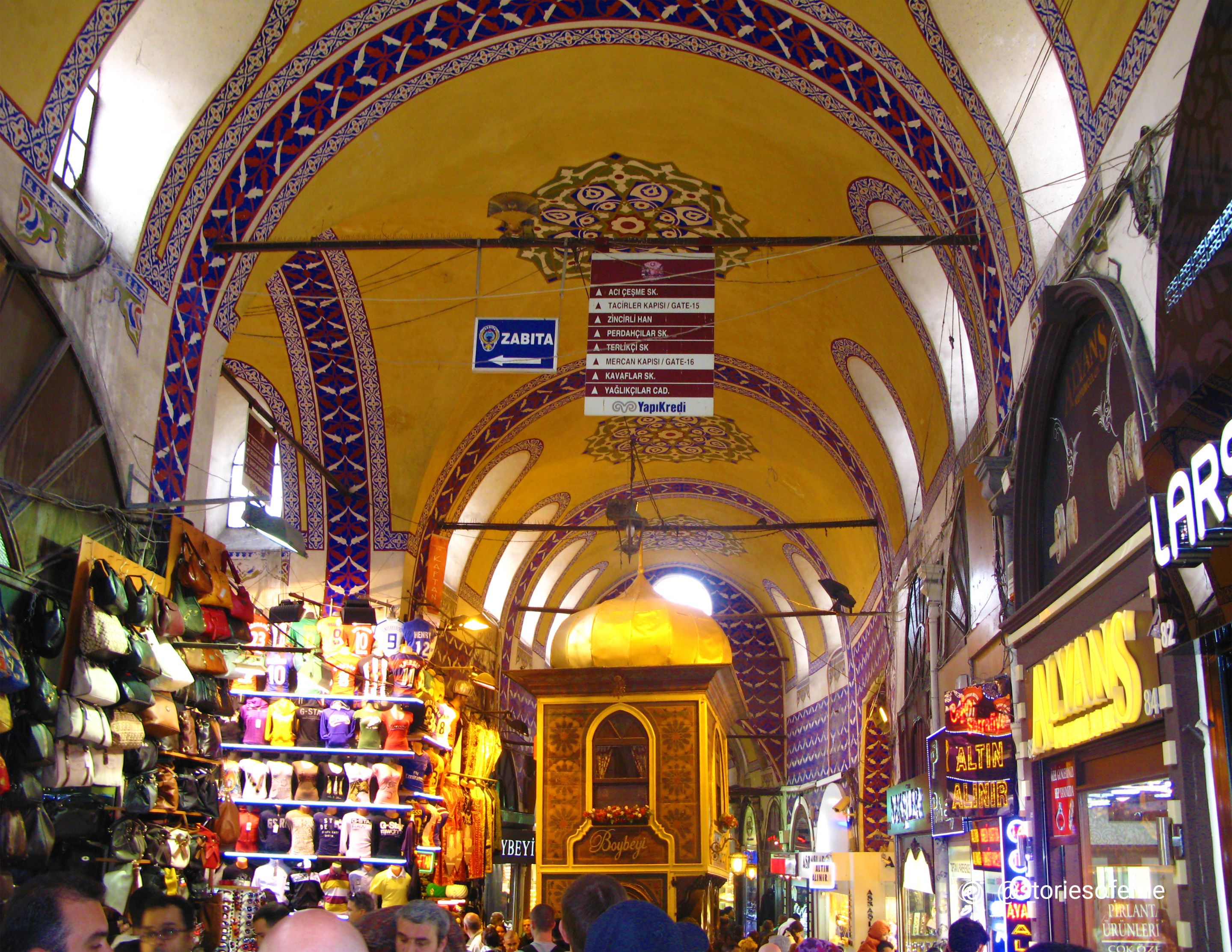 Distinctive Windows of the Grand Bazaar's Roofs and Domes
Moreover, after a devastating earthquake, some structural components and architectural vaults were repaired, repainted, reinforced with iron, and decorated with arabesque patterns. This covered bazaar also houses some mosques, sabils, and fountains on major routes and intersections.
The series of ceilings, roofs, and domes in its colorfully vibrant interiors are one of the most prominent design features that offer this complex its distinctive Islamic aesthetic. You simply can't miss them when you're inside.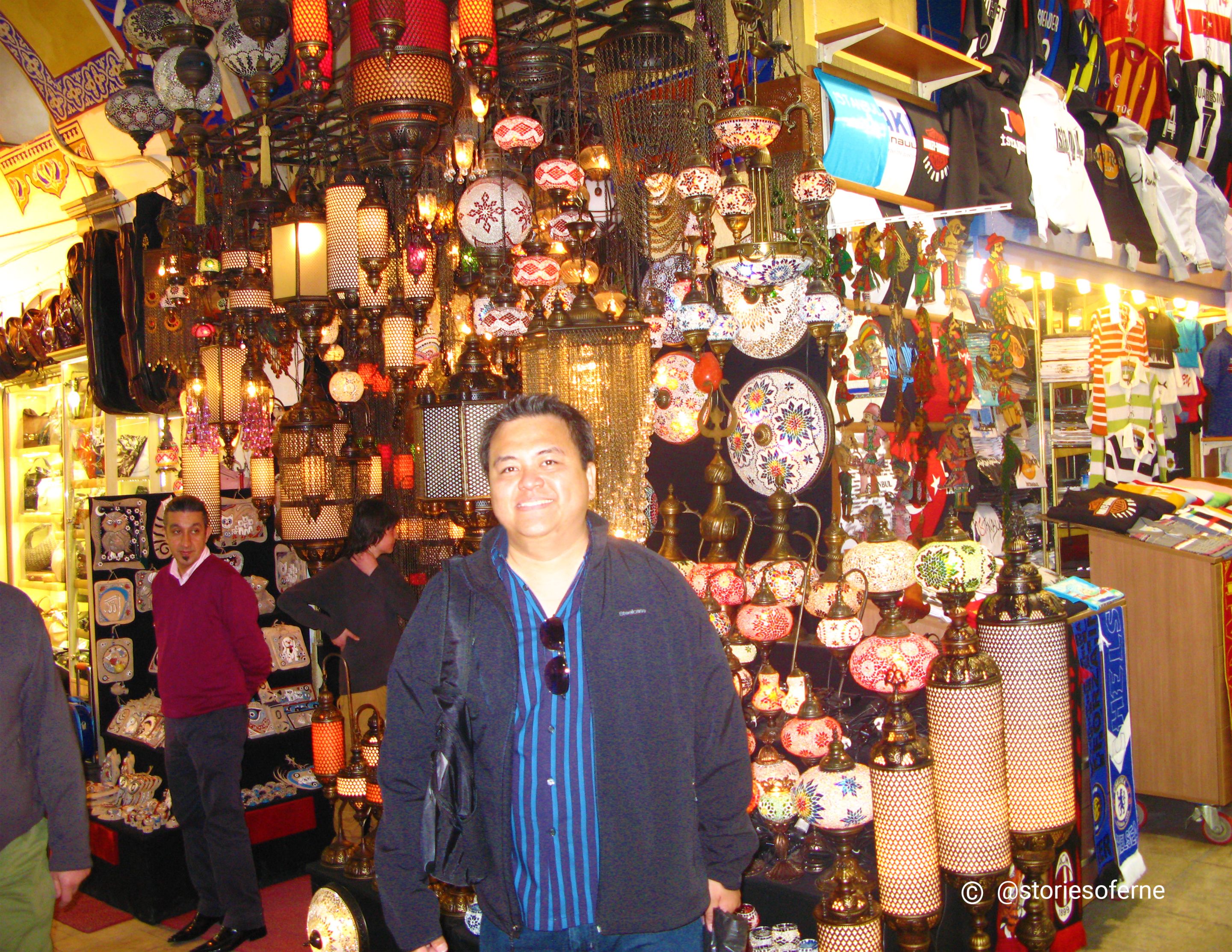 Posing with Ornamental Turkish Lamps and Lighting Fixtures
Unable to tame my shopping compulsiveness, I had to meticulously examine most of the items that caught my attention and tempted my retail cravings. I was specifically drawn to the traditional Turkish lamps that a few purchases eventually happened to feed my astonishment.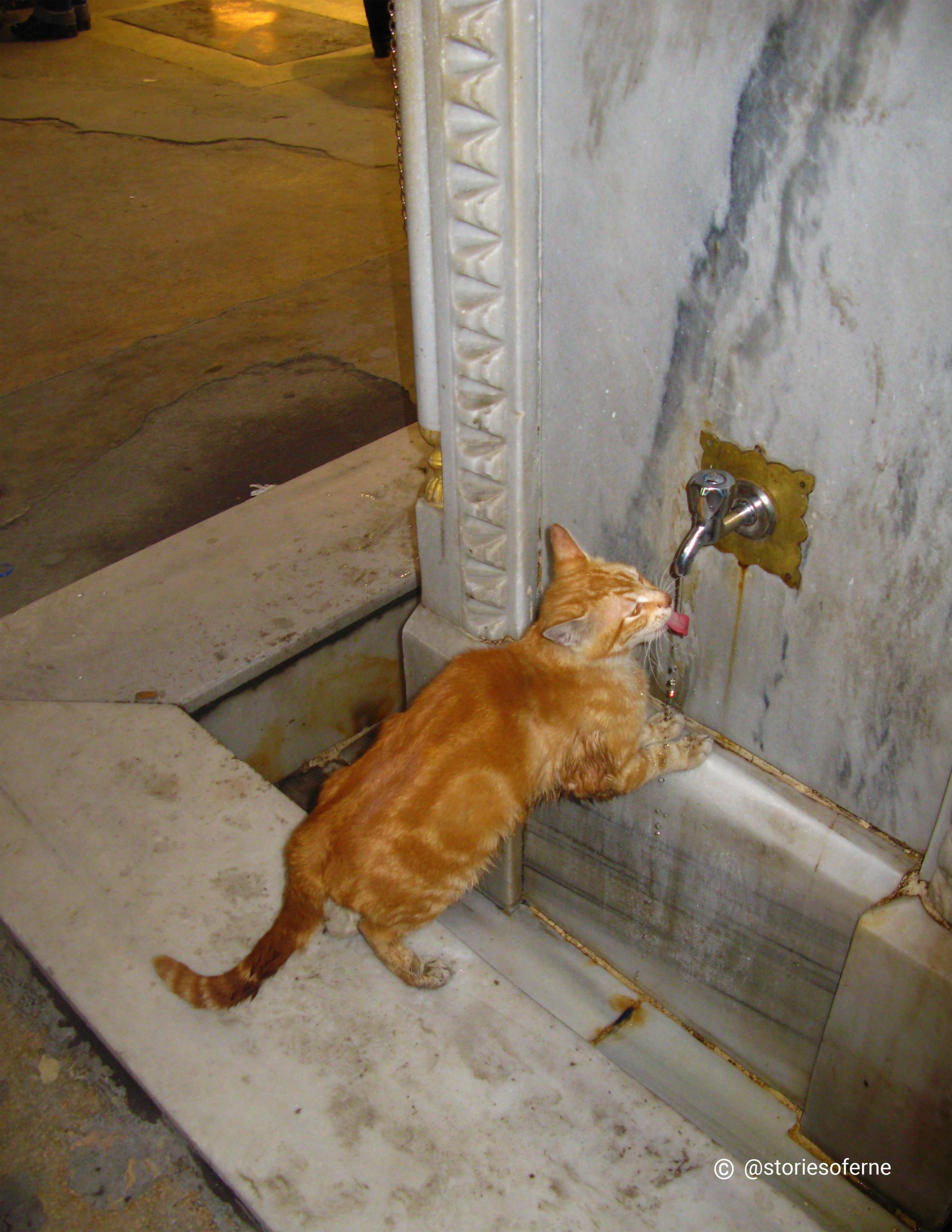 Stray Cat having a drink at a Water Fountain
Did you know that Istanbul and the rest of Turkey hosts a tremendous presence of cats? They are historically linked to the Ottoman period due to the proliferation of mice and rats in the citizen's original wooden structures, houses, and buildings. So it was necessary for these feline creatures to stay by minimizing the overpopulation of these destructive pests. These adorable animals were literally everywhere, making it easy for me to capture their photos.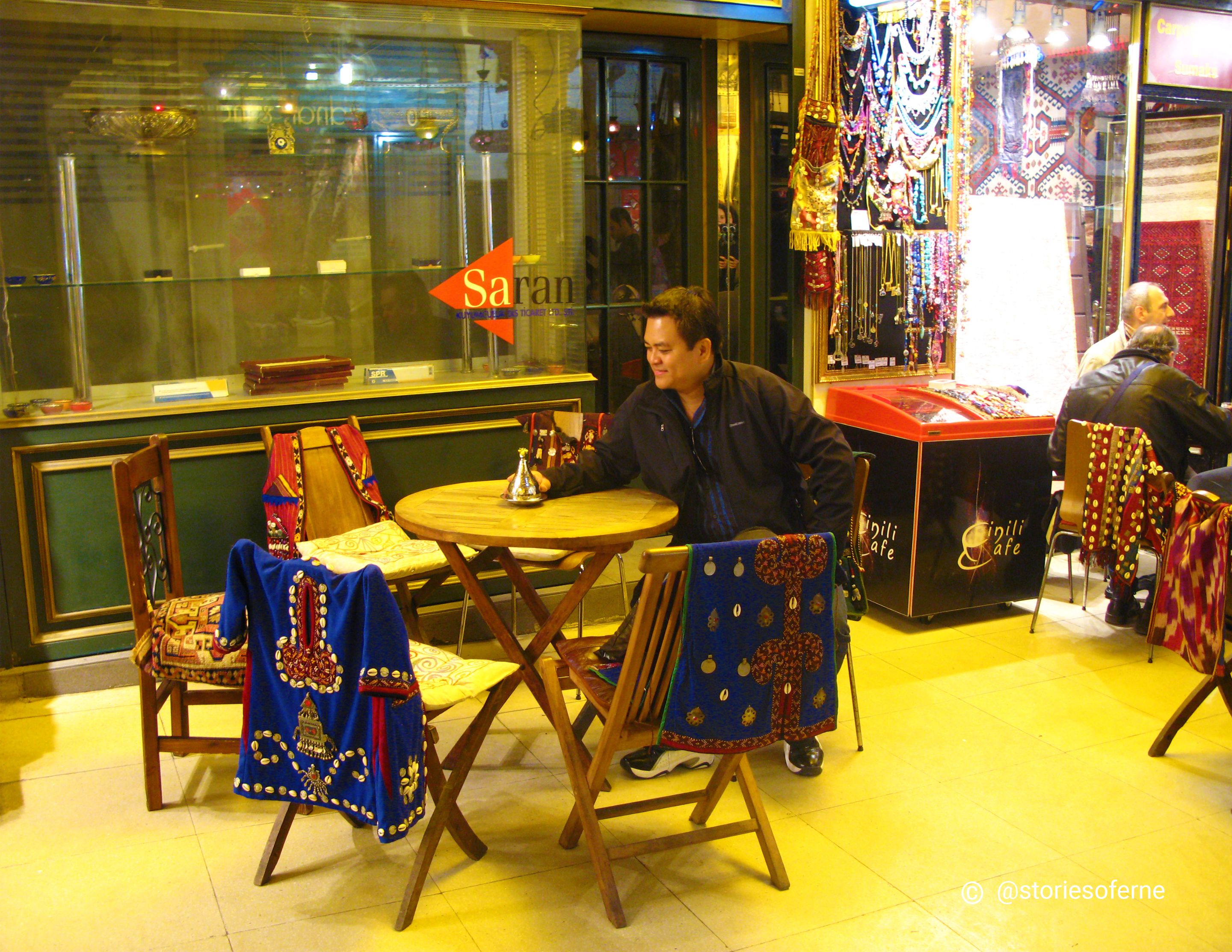 Waiting for my Turkish Coffee
It was time to relax, order some snacks, and most especially, try their sophisticated Turkish coffee. I have to admit that it wasn't my type of drink because its taste was simply too strong for me. As a certified addict of this heavenly brew, I'm more inclined to the basic concoction of coffee granules, brown sugar, and condensed milk. This may be a common mixture, yet this definitely energizes my well-being and puts a smile on my face.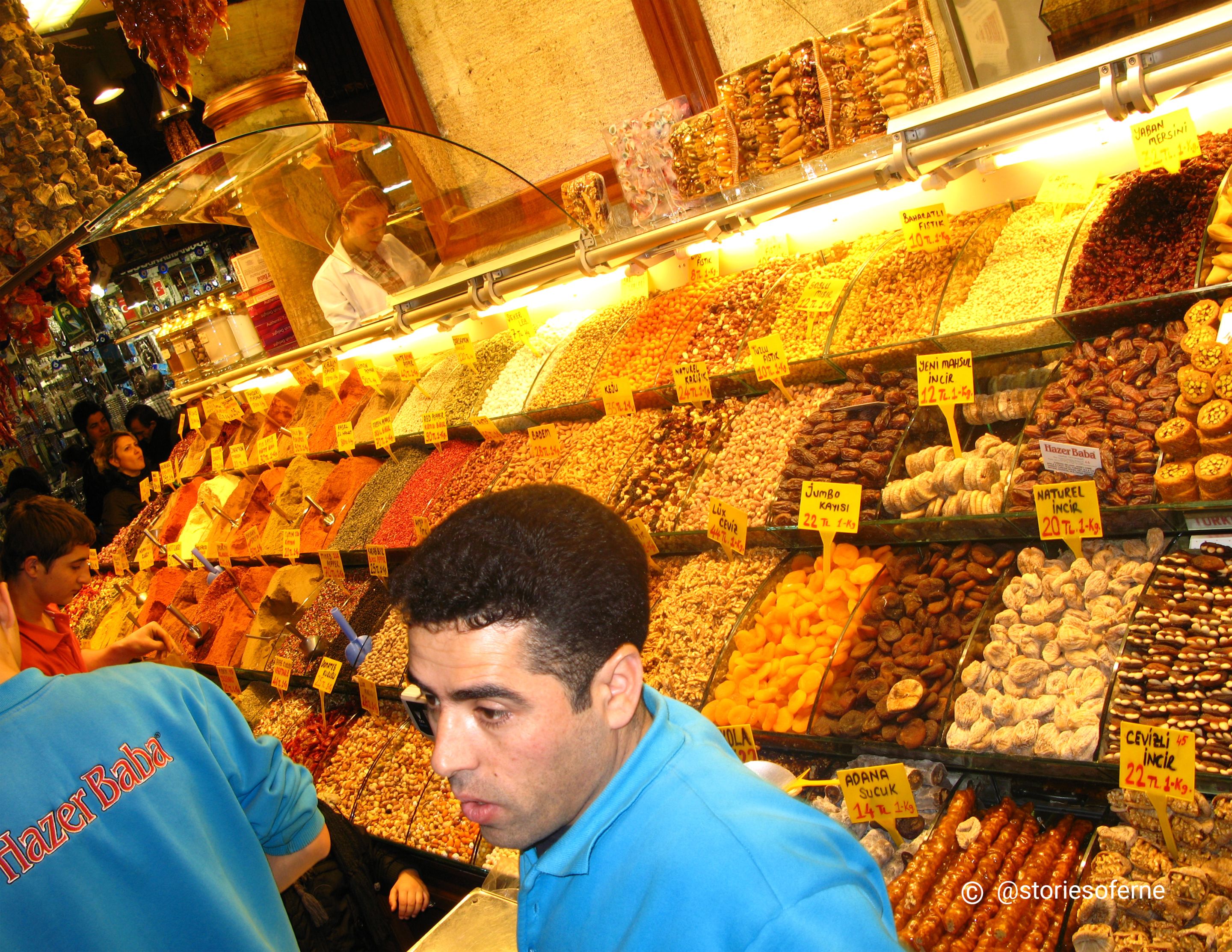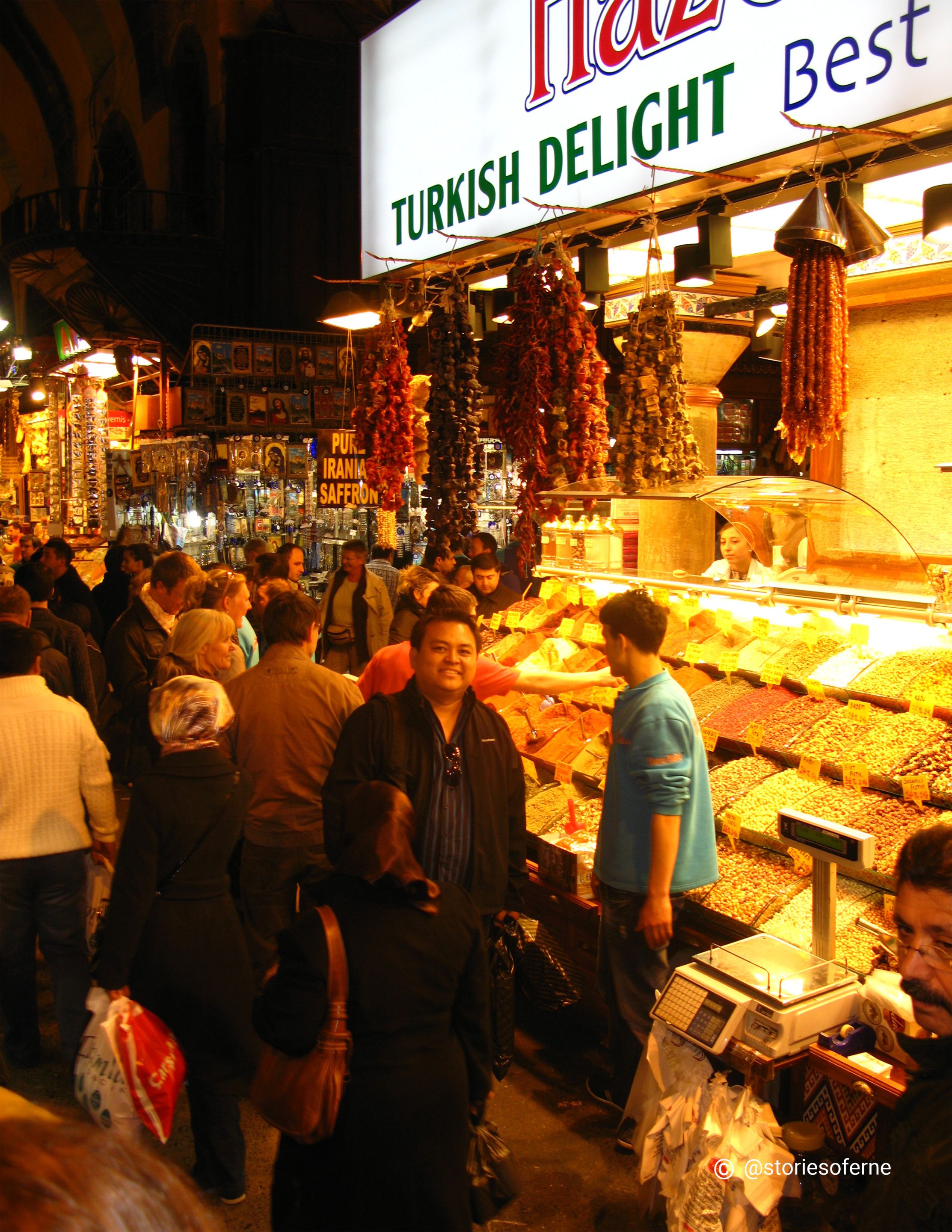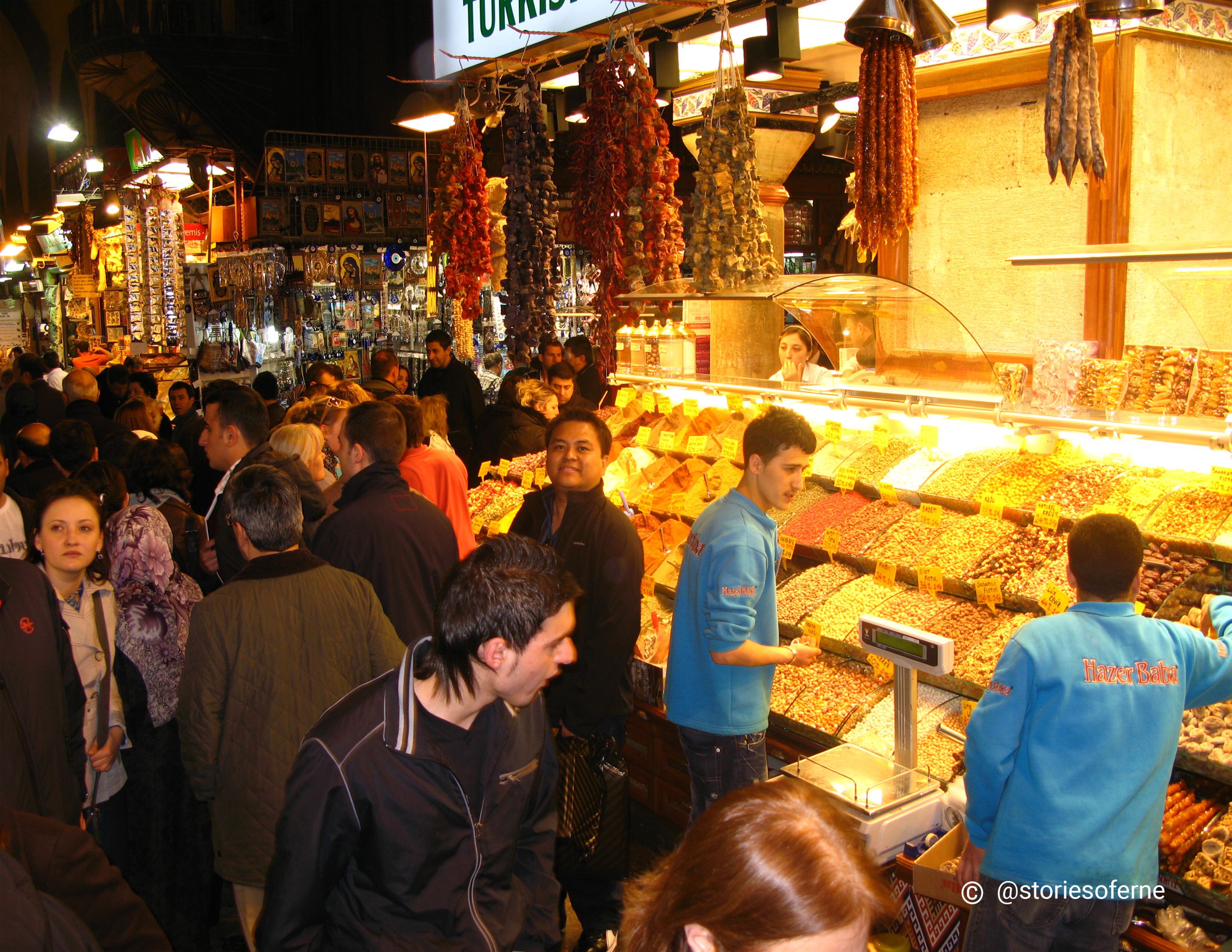 Shopping for Turkish Delight and other Sweets
On the other hand, if there was something that truly charged me up with excitement, it was their famous delicacy called Turkish Delight, also known locally as "Lokum".
These delicious bite-sized snacks consisted of a collection of confections with ingredients of starch gels and sugar. The more high-end varieties included dates, pistachios, hazelnuts, or walnuts in their mixture, transforming them into irresistible treats. I have a sweet tongue, hence I bought lots of them to take home and nibble for personal consumption.
A Feast for the Senses
If shopping until you drop is your true passion, the Grand Bazaar in Istanbul, with its gorgeous architectural character, accommodating Turkish sellers, and massive array of commercial products, is your all-in-one retail destination if you happen to visit this world-renowned location.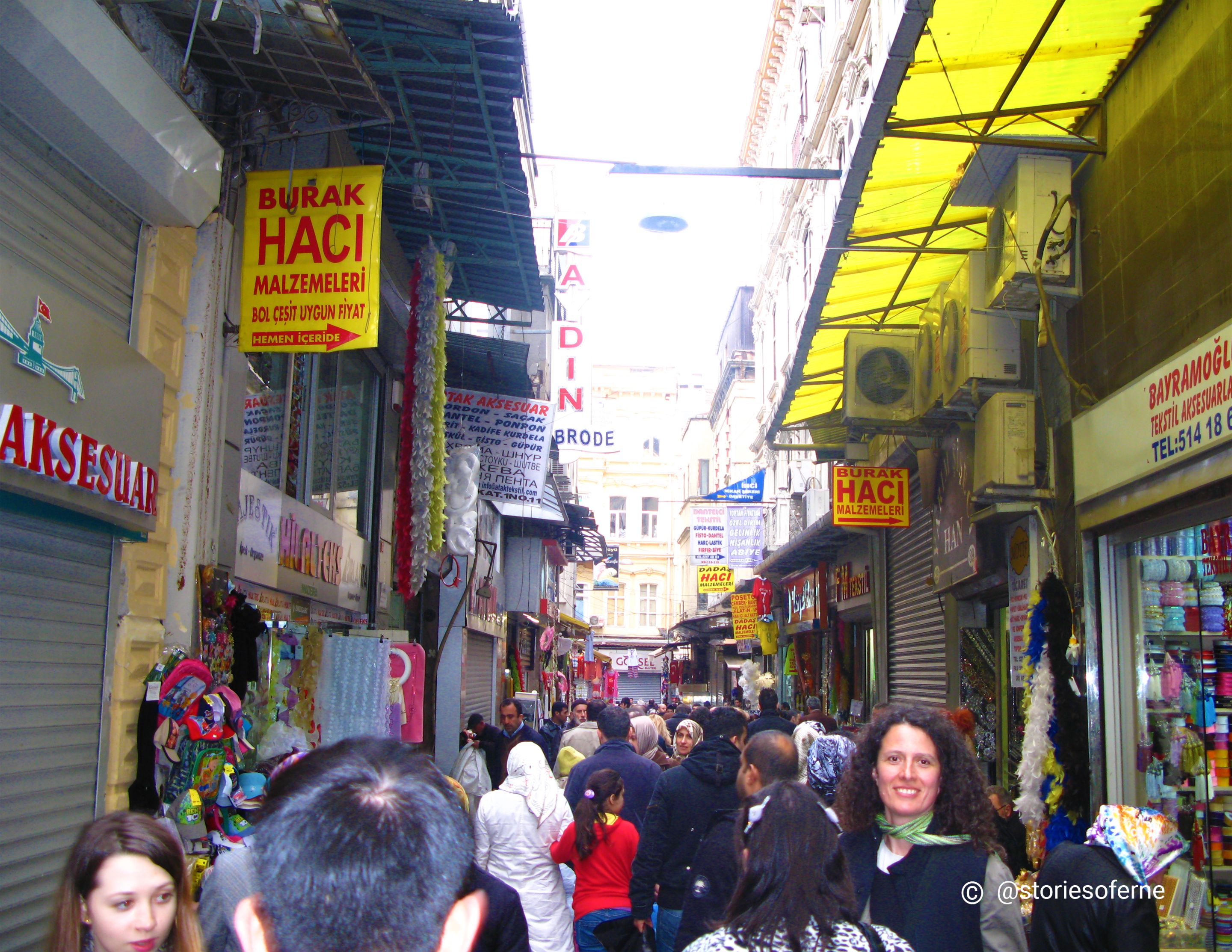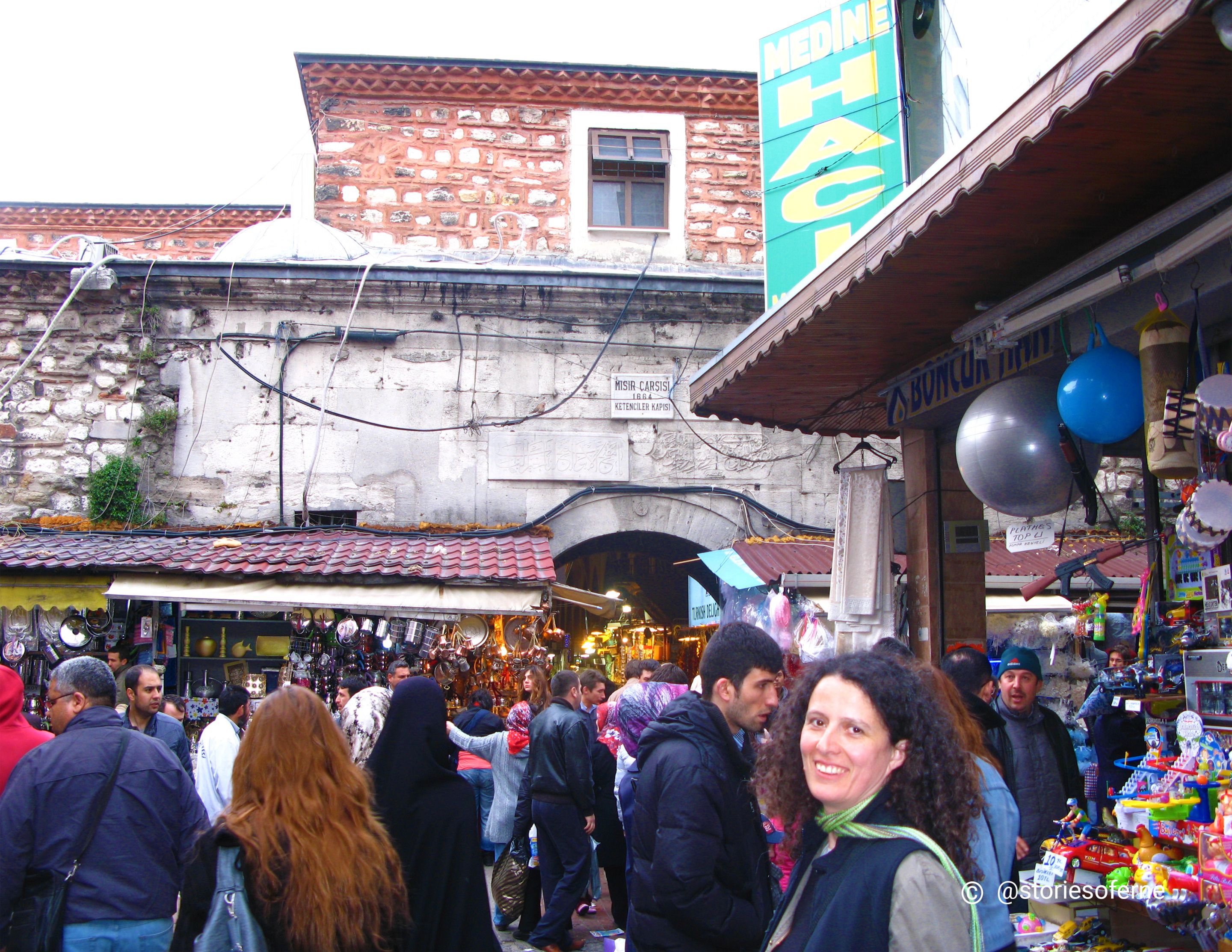 Surrounding Outskirts and Exterior Shops of the Grand Bazaar
We only spent around a couple of hours at the Grand Bazaar before proceeding to our next attraction. Regardless of the quick visit, it was absolutely a captivating experience that forever remained in the travel pages of our Turkish escapades.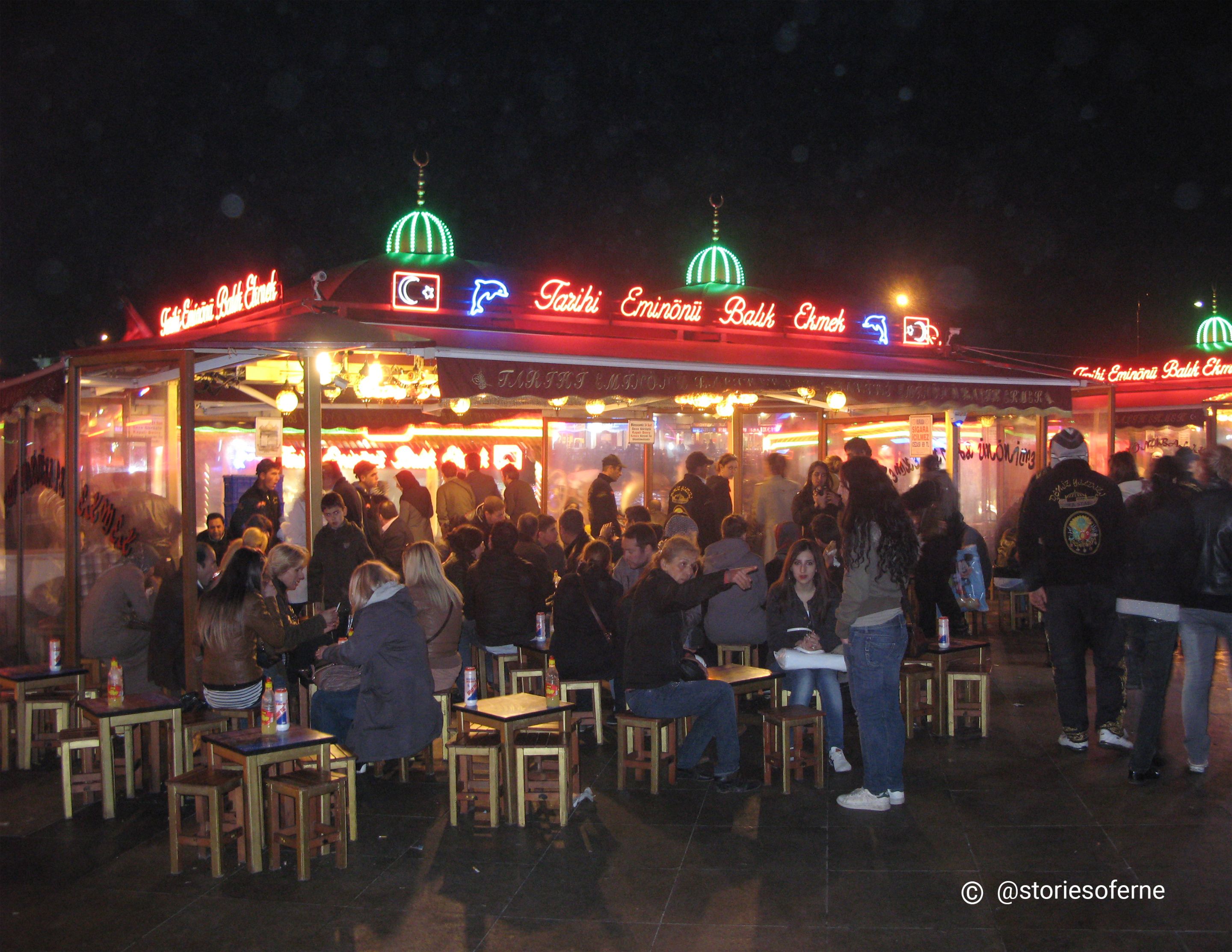 Chilling Out at an Outdoor Cafe
And with that, our day's culmination wouldn't have been complete without a comfortable evening at one of their outdoor cafes. As physically exhausted as we were, our cherished memories of the events in the past 24 hours were merely enough to keep us awake for the rest of that night. While enjoying our refreshing beverages, we couldn't stop reminiscing all the fantastic stories that occurred earlier at the Grand Bazaar.
Can't Get Enough of Turkey
No, not the domestic fowl cooked to celebrate Thanksgiving, but I mean the actual country itself, lol. In fact, my extraordinary adventures at Istanbul's Grand Bazaar are just peanuts, tiny specks compared to the plethora of incredible attractions scattered all over the nation, and waiting to be discovered by enthusiastic travelers like you.
I'm not sure when I could visit Turkey again, but one thing that's certain is how I terribly miss the place. I really long to be there again in the flesh someday, somehow.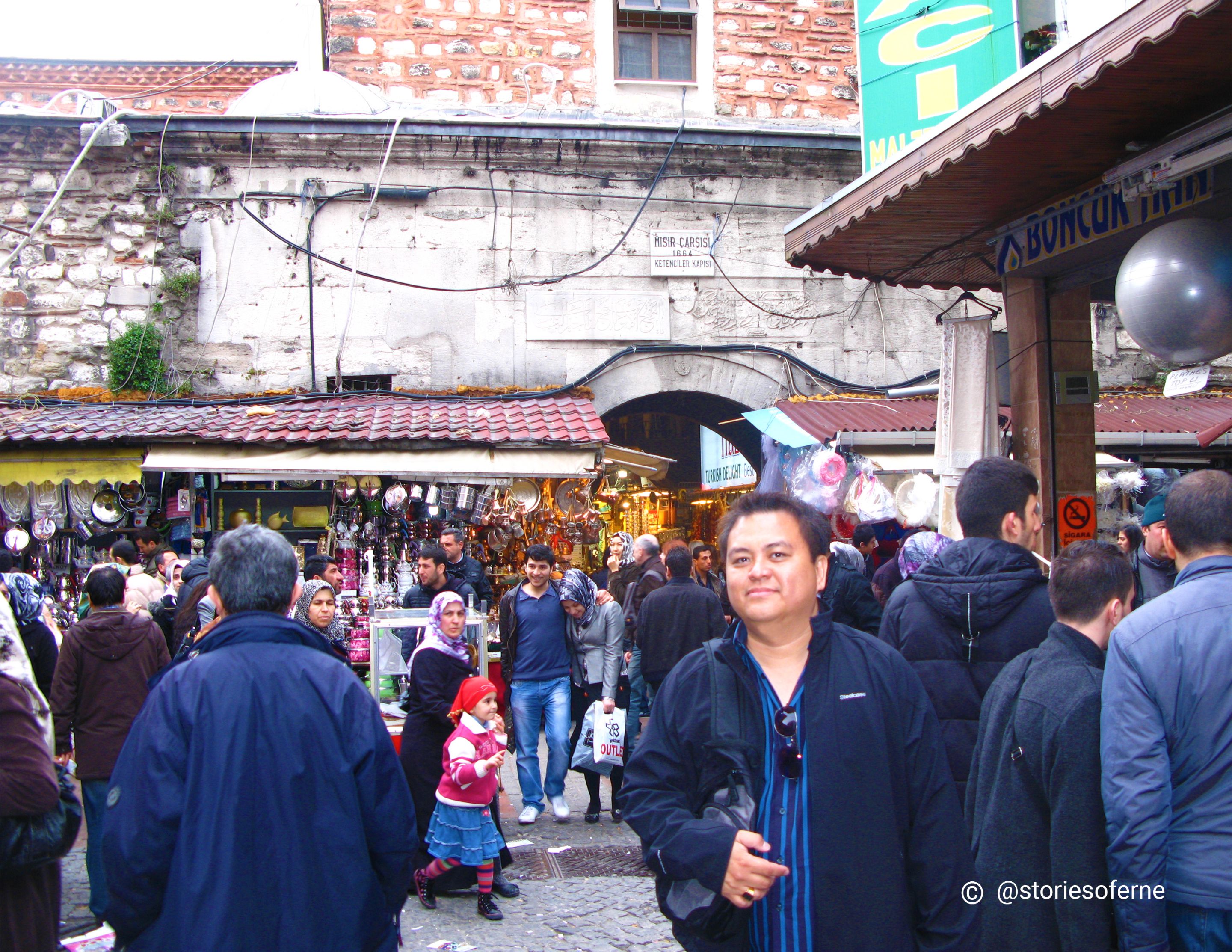 Until we meet again - Istanbul
Was the Grand Bazaar a worthwhile side trip? If you were in my shoes, would you listen to your gut instincts and explore more destinations that are off the beaten path? Who knows, what if your insatiable hunger for adventure and wanderlust would possibly transport you to exotic locations around the world that you'd never dreamed of? Would you love that? Only time will tell.
#Hive, have you been here?
Experience all my Travel Stories on the Pinmapple Map.
---


STORIES OF ERNE
Architect | Environmentalist | Lifehacker | Adventurer
Creator of Architecture+Design Community on Hive
Self-Expression Empowers Human Evolution™
© 2020-2022 @storiesoferne All Rights Reserved