Malapascua: Cebu's Humble Paradise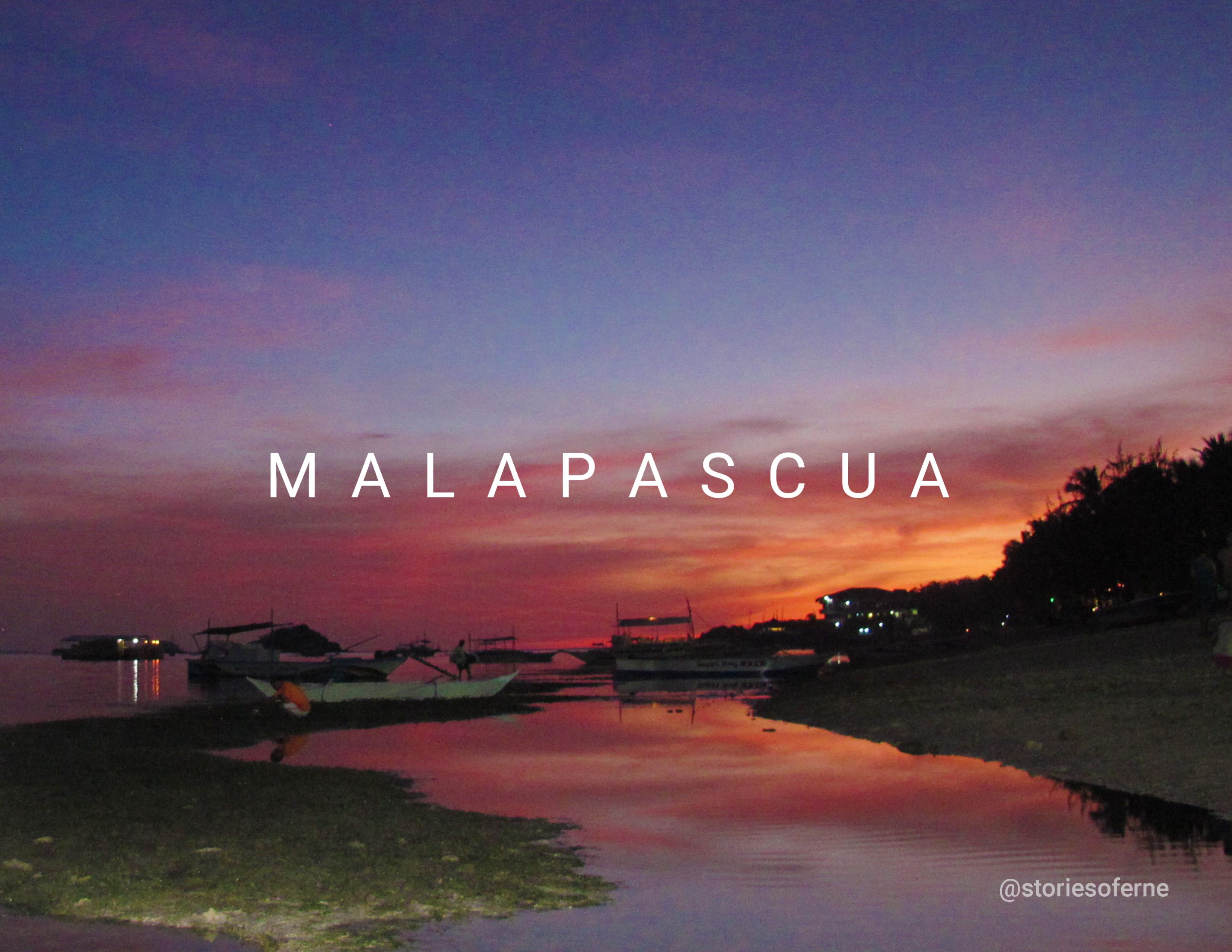 Appetizing Arrival
Look at this post's cover photo. Isn't that sunset gorgeous? Imagine being constantly showered by those colorful light rays every single day. Wouldn't that be a magical experience for you? Surprisingly, there was no need to wander far away as this incredibly stunning marvel of nature was readily available at an exotic location within my own homeland. Allow me to virtually transport you there right now.
Tucked away at the northernmost tip of the province of Cebu in the Philippines is a modestly small island yet, with a big sunny disposition. If you're seeking a place of solace, a relaxing retreat, or simply a piece of heaven on earth, this marvelous destination will surely not disappoint you.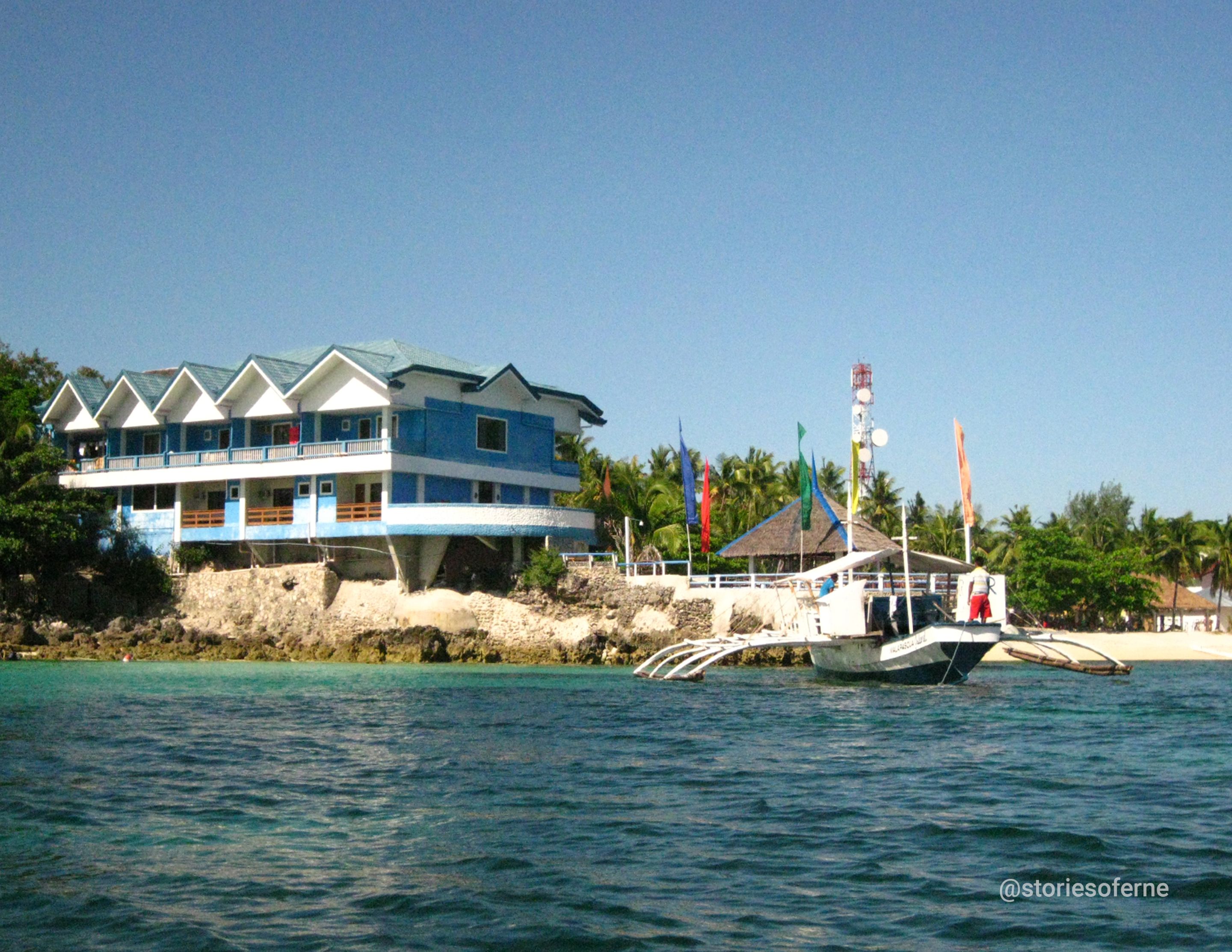 Together with my family in spending a few days of vacation at this resort town, we were greeted by crystal-clear aquamarine waters as far as our eyes could see. Approaching the shoreline, we immediately got a glimpse of the island's sugar-white sand coast, flourishing green landscapes, and the decent architecture that lined its edges.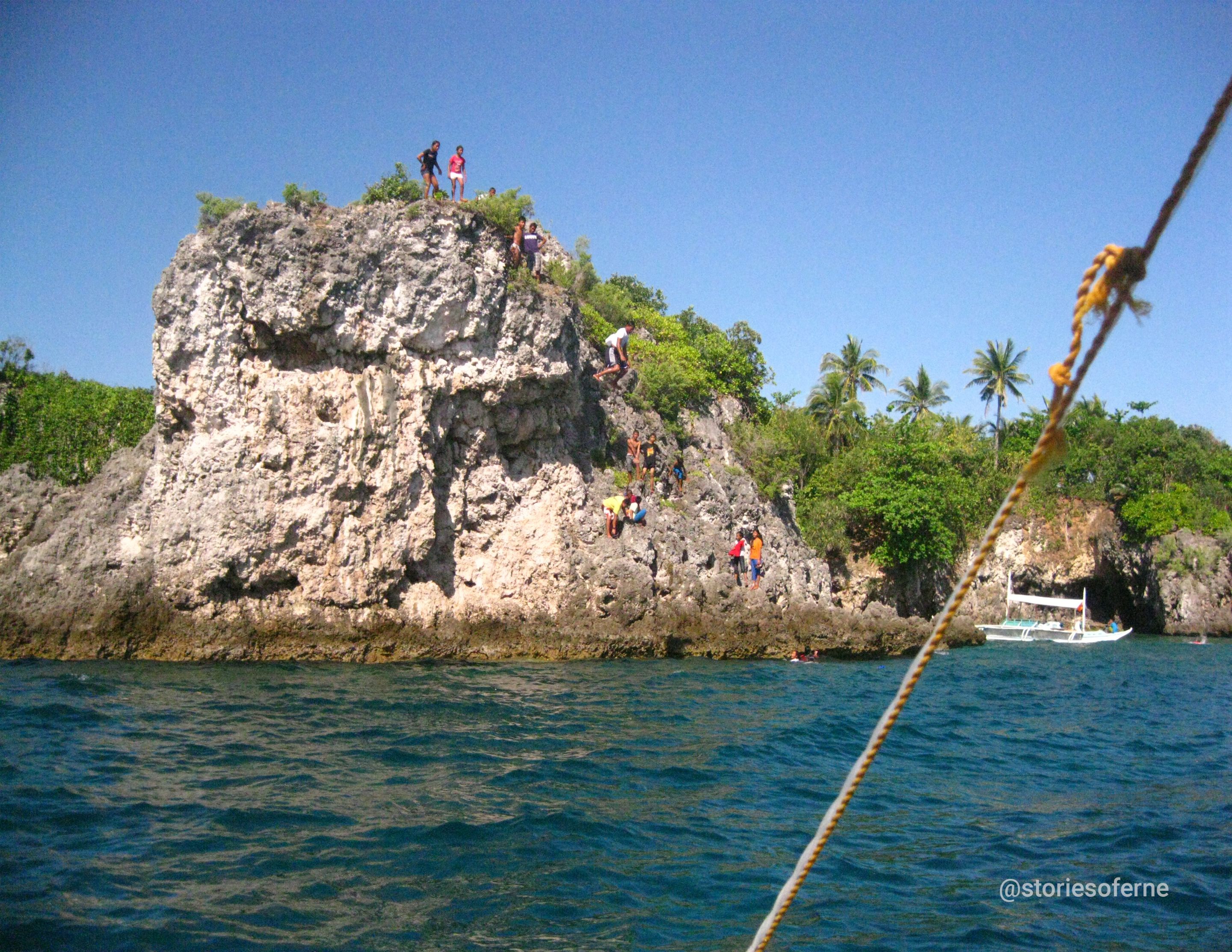 "Hey, aren't they having so much fun?" my companion slightly pinched me while we watched tourists jumping off a rocky cliff towards the sea below them. And what a playful activity it was! I wished I could have joined them earlier.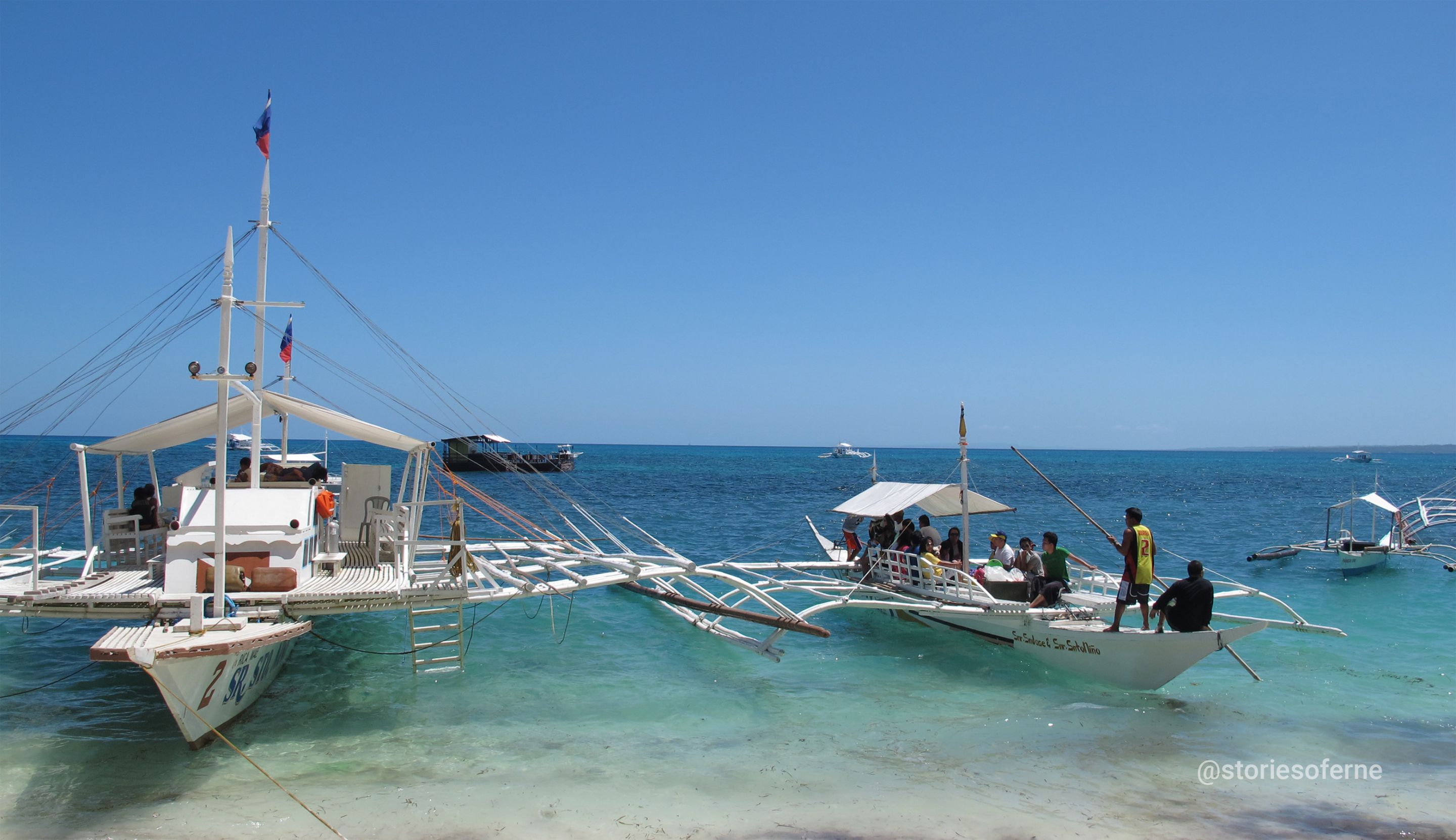 Feeling the gentle breeze caressing my face as our huge motorboat docked at the seashore, I couldn't wait to jump on the white sand and experience its soothing texture on my feet. That marine transportation on the left side of the photo was how it resembled.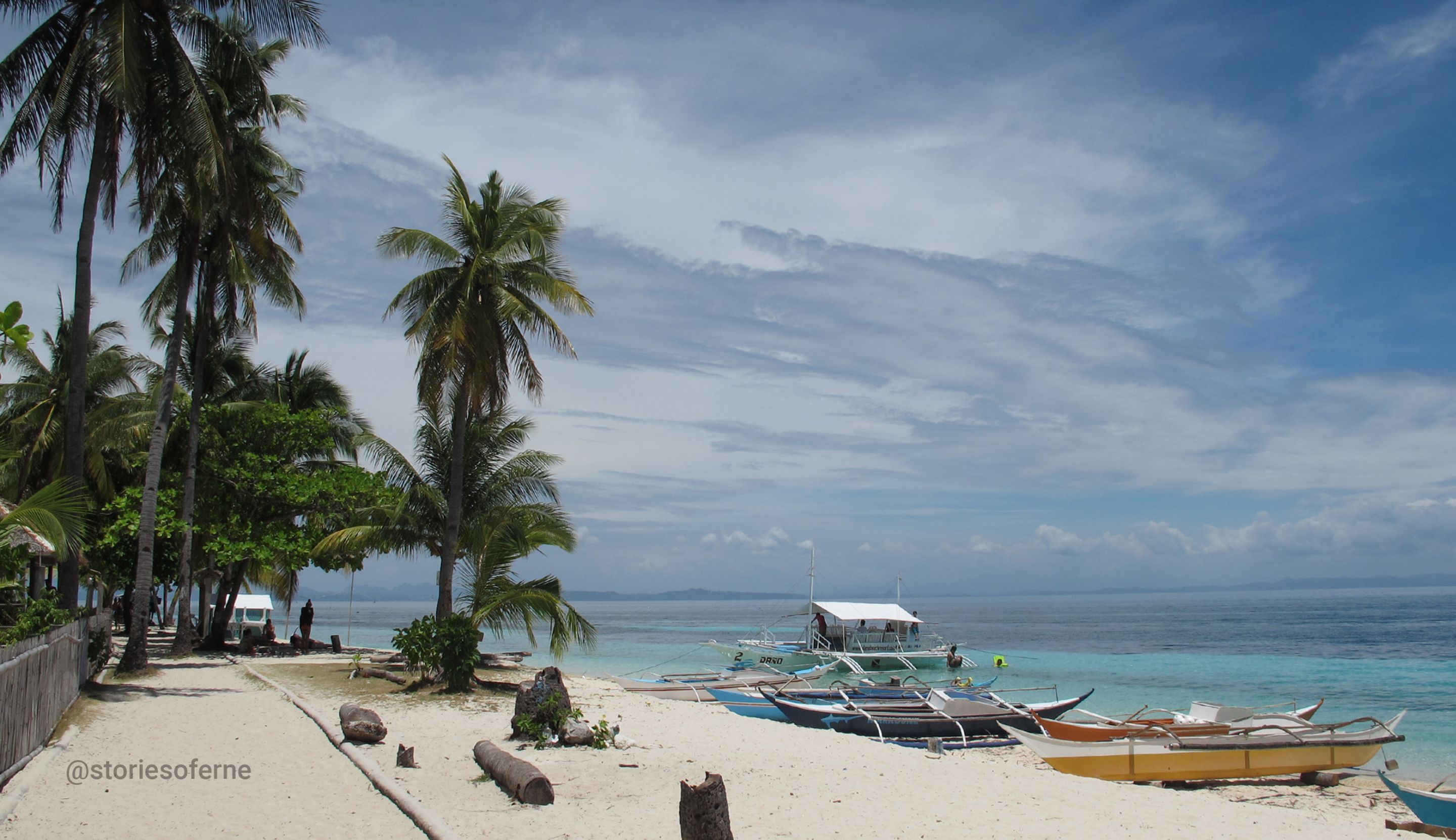 It was a lovely, hot summer day, and the climate was perfect for spending time at the beach. On the way to our resort quarters, we slowly strolled along the coastline as we breathed the fresh air that abounds there. The blue waters of the sea were extremely tempting as if it had a voice of its own calling to us "Come here!".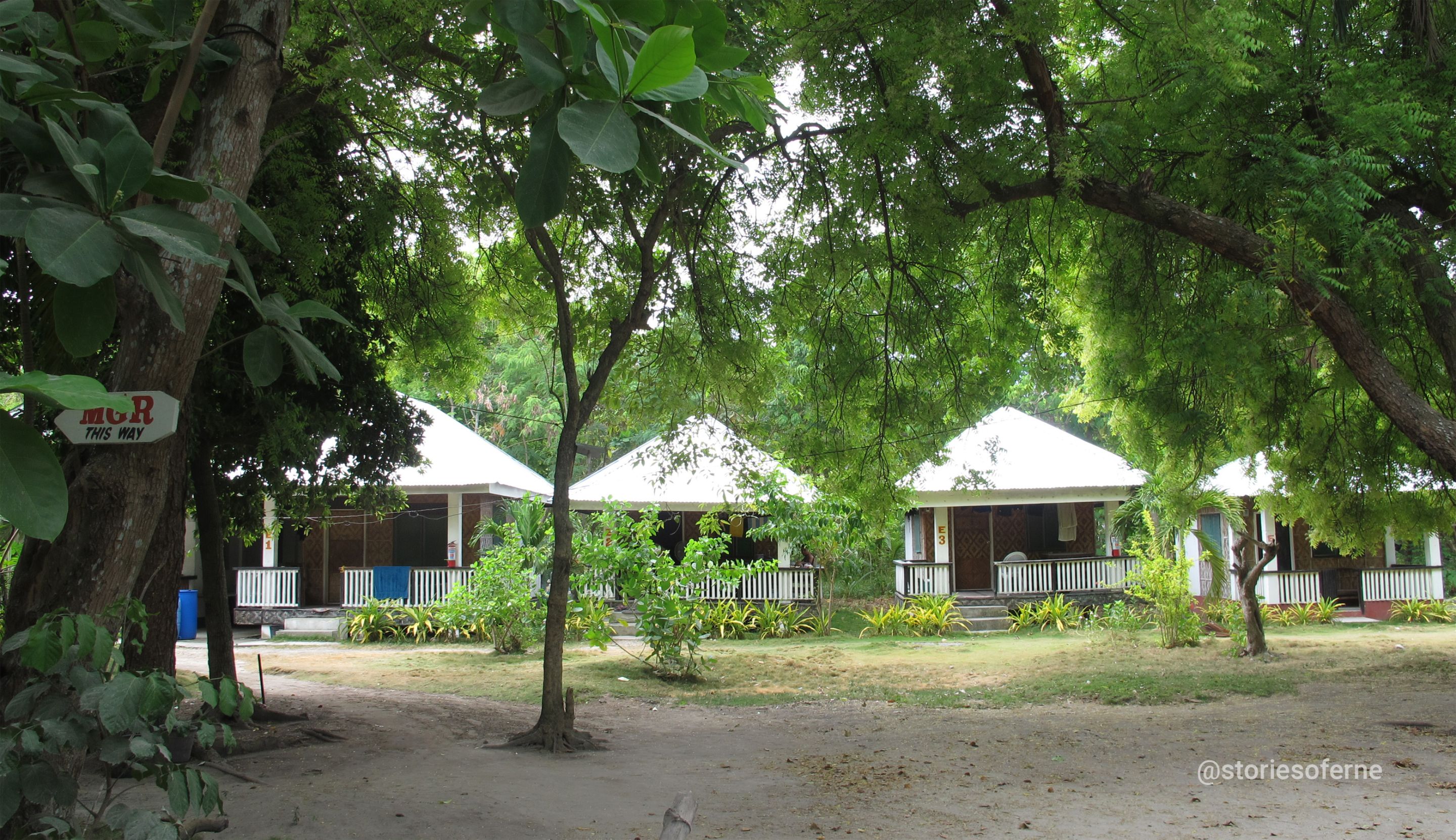 There were many affordable accommodations on the island. If you're searching for inexpensive but decent places to stay, these types of rustic cottages would do just fine. The interiors had ample spaces for sleeping, casual dining, plus toilet and shower facilities that were built-in.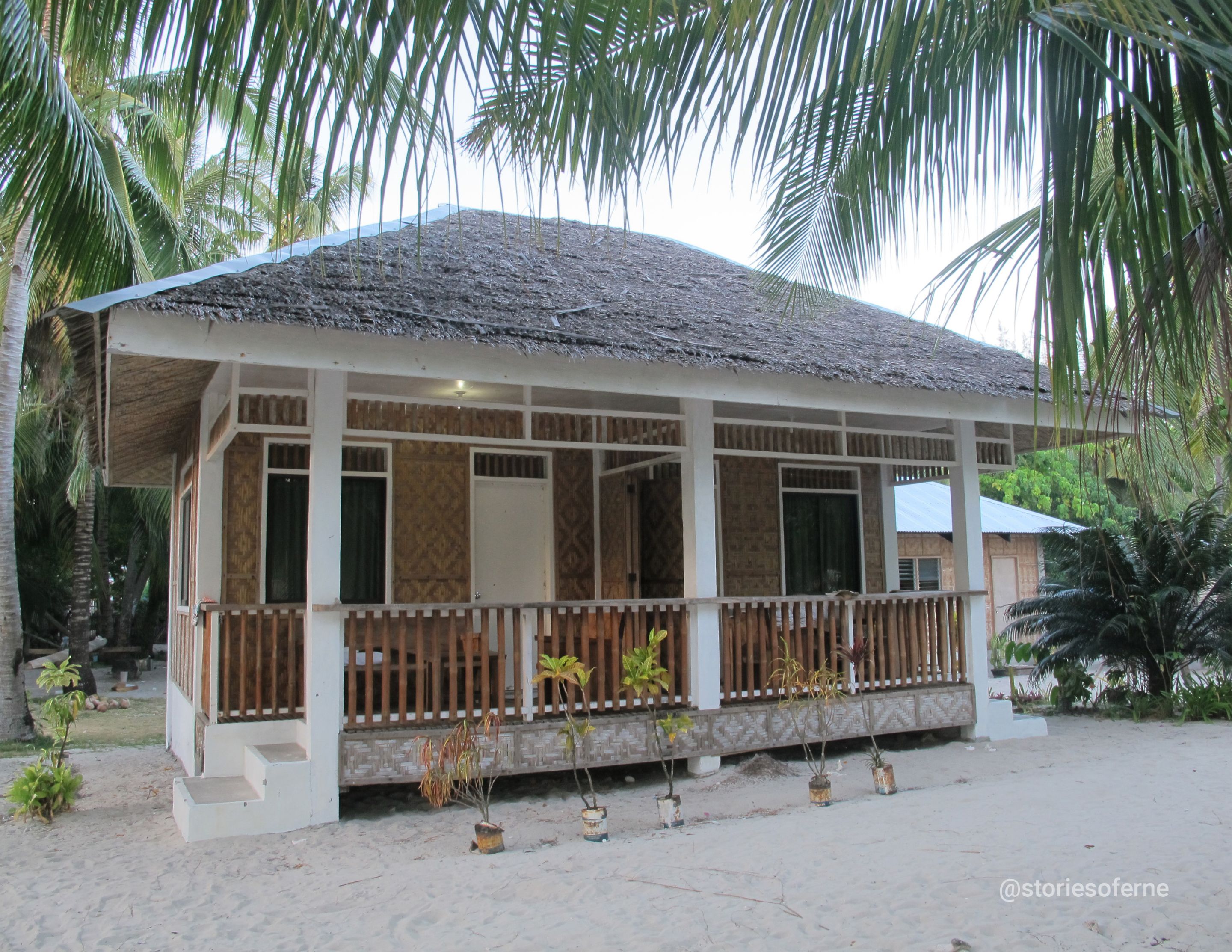 What's the point of lingering longer inside an expensive hotel if your main purpose there was to bask in the sunny weather and immerse with Mother Nature, isn't it?
Bustling Fishing Village
Since Malapascua is a remote island designated as a peninsular barangay separated from the Cebu mainland, its main source of food consumption was the body of water surrounding it. Naturally, you'll encounter lots of "bangkas" (fishing boats) and tiny marine crafts that were dedicated to the livelihood of fishing.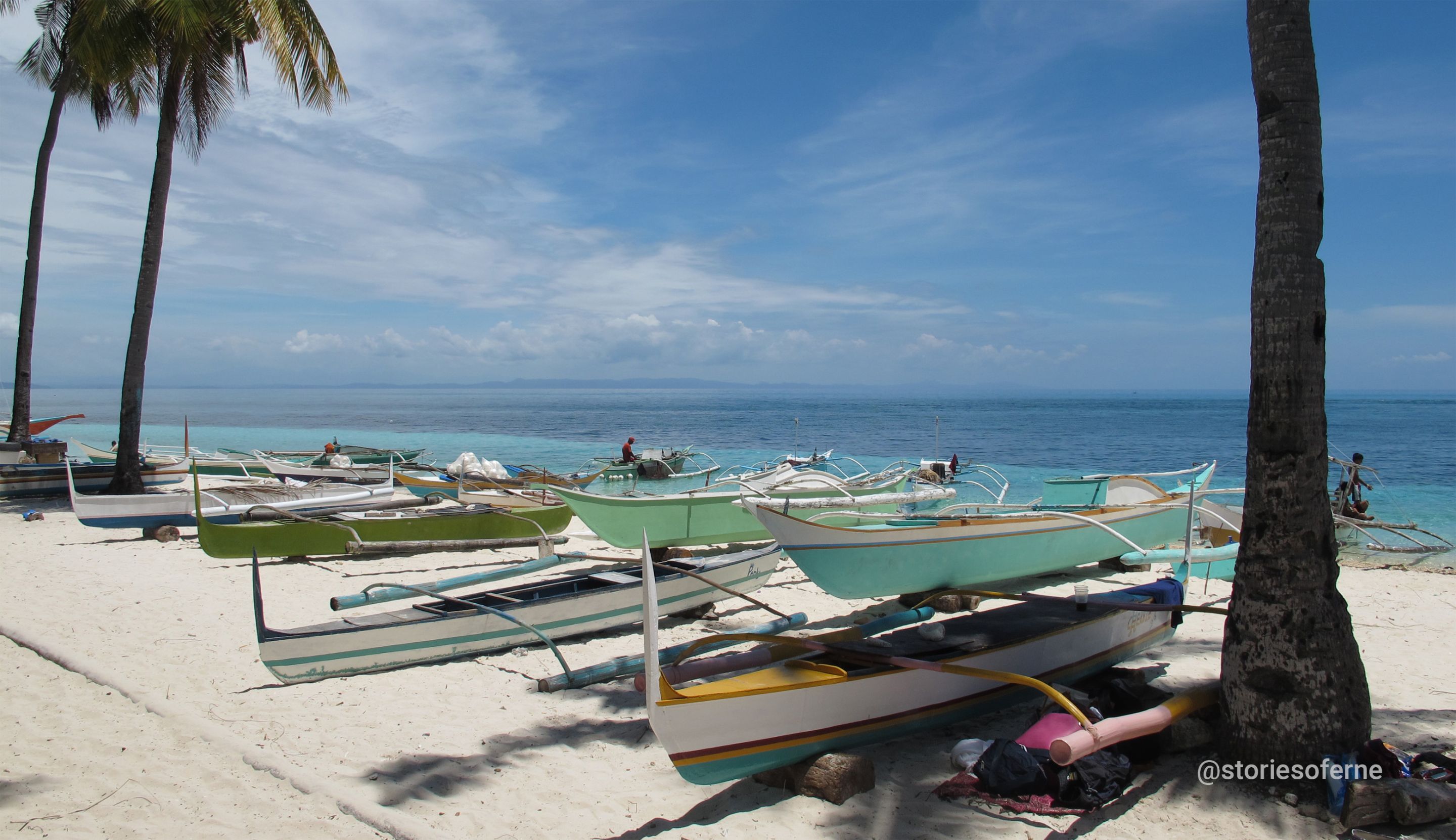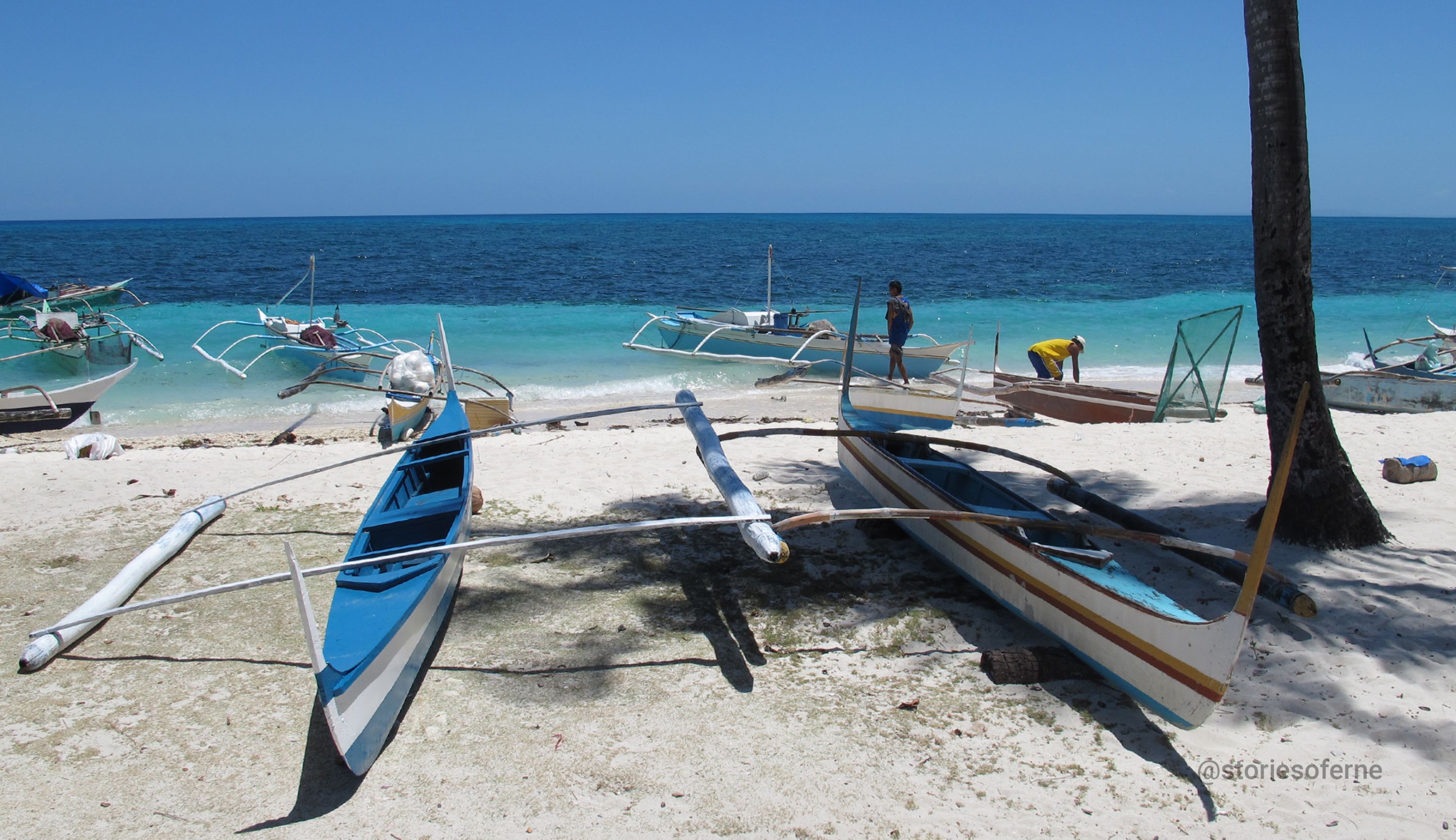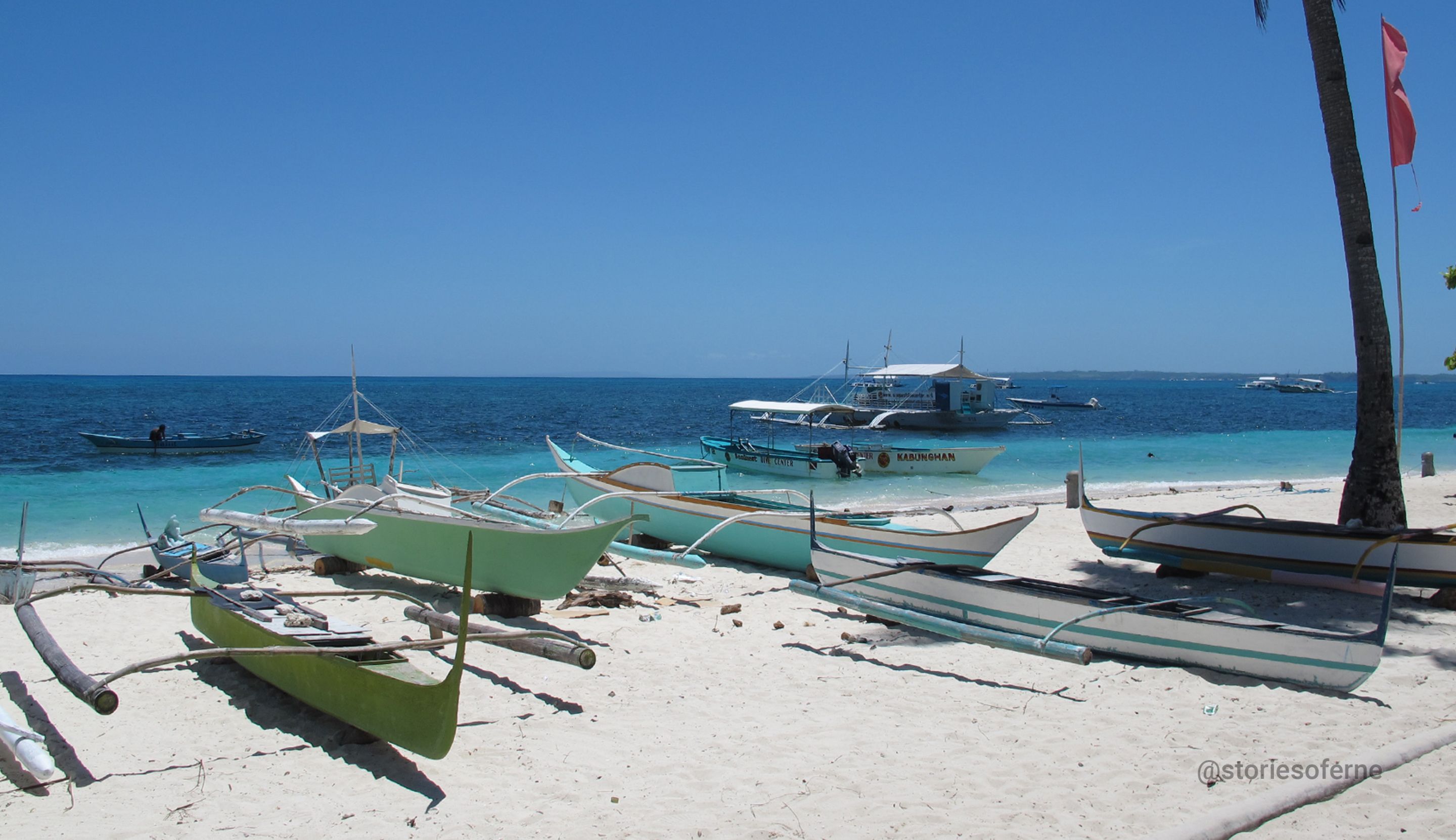 If you love people-watching (I don't mean the nosy type who gossips), you would enjoy being entertained by the industrious fishermen along the shoreline who tended to their boats, prepared for their fishing routines, and harvested their day's abundant catch.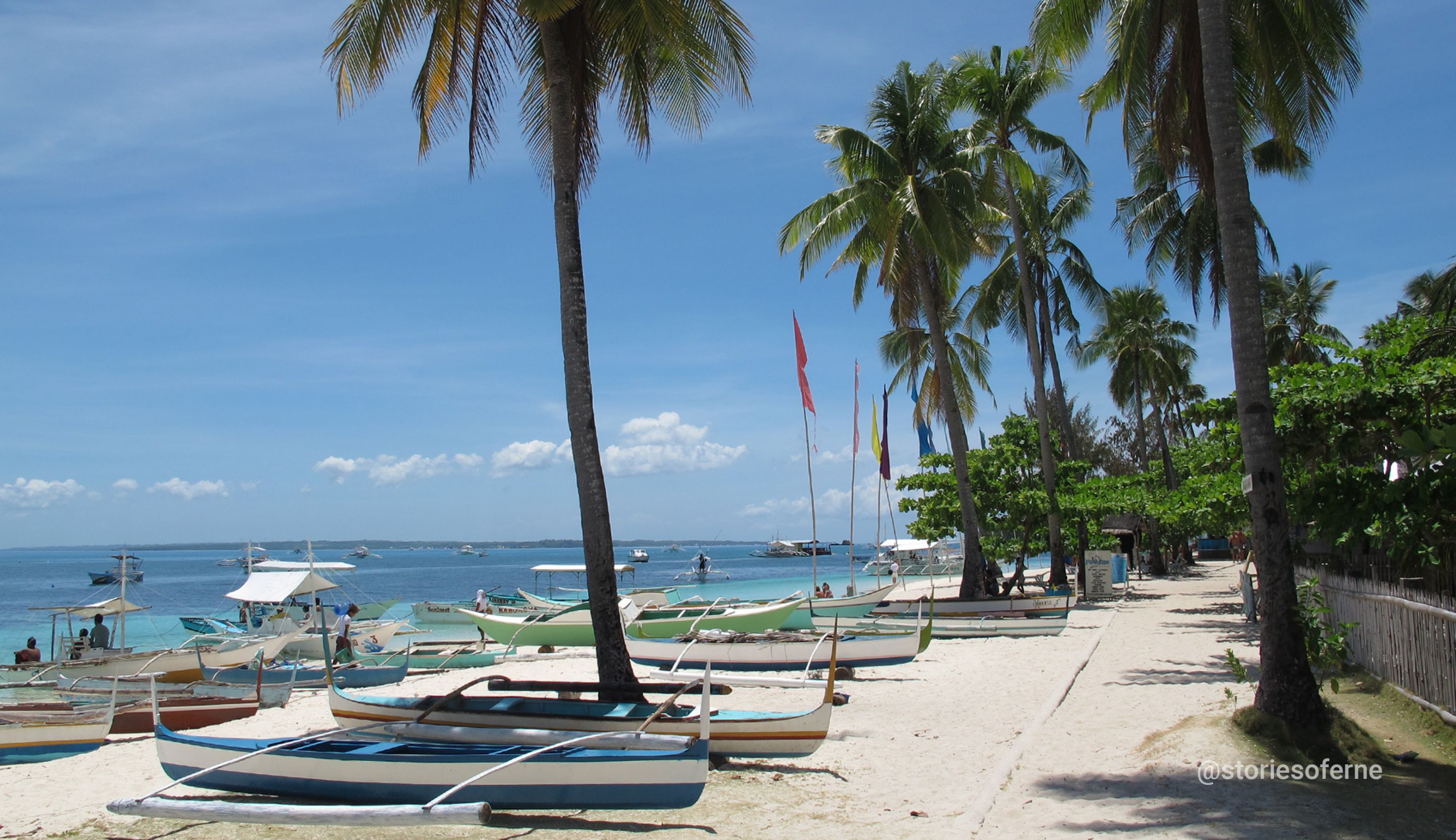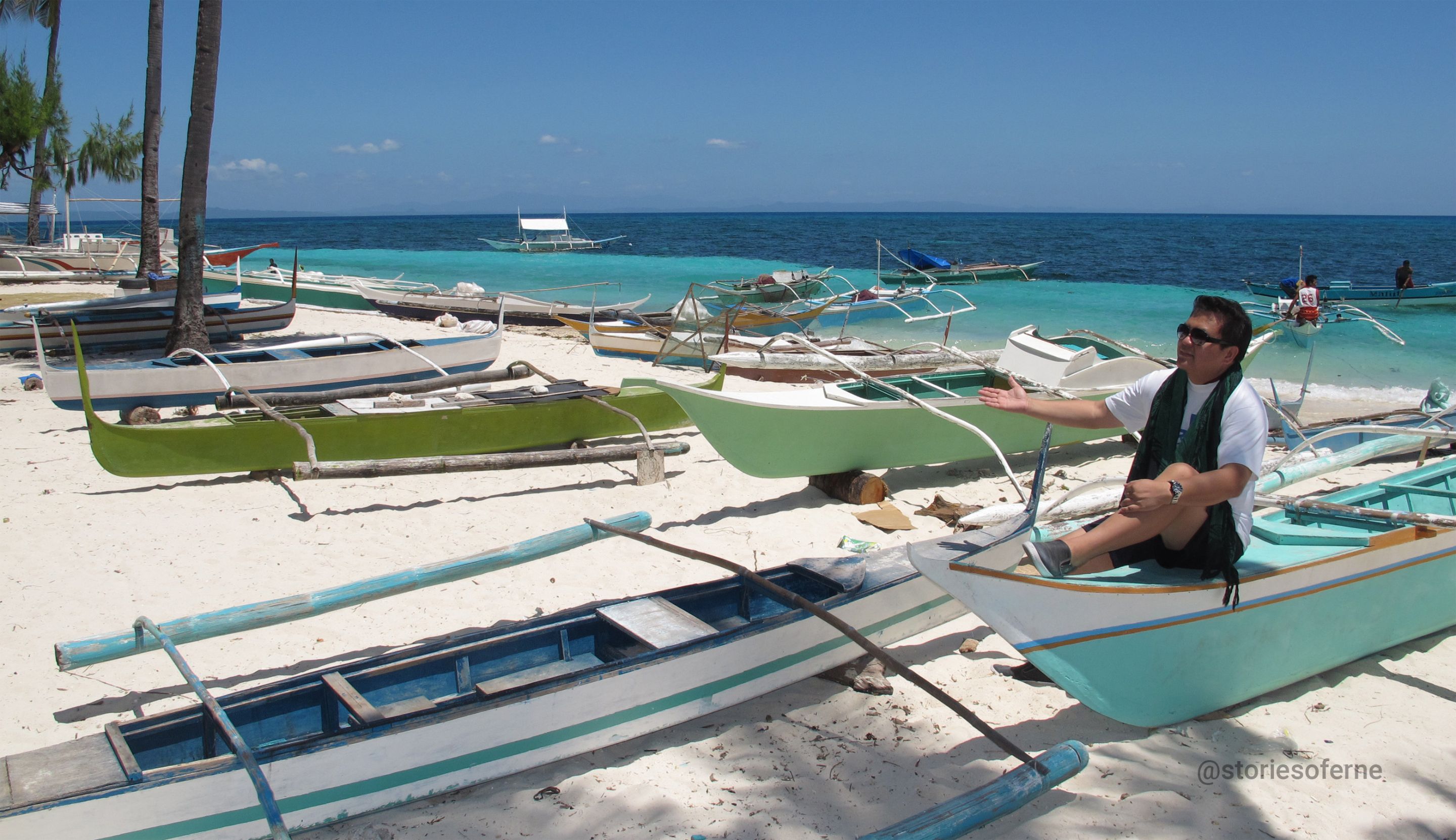 Sitting on one of the boats that laid there, I also had fun in befriending as well as interacting with these approachable folks who were equally welcoming to their island's guests. A day well spent indeed!
White Sand Galore + More
Not only was this island extremely wealthy with lots of beach fronts filled with authentic white sand, but it was also abundant in interesting diving spots, magnificent resort architecture (including a beautiful lighthouse), lush natural landscapes, adventurous walking trails and trekking activities, mouthwatering cuisine, plus an assortment of people from all walks of life, locals and foreign tourists alike. What more could you ask for?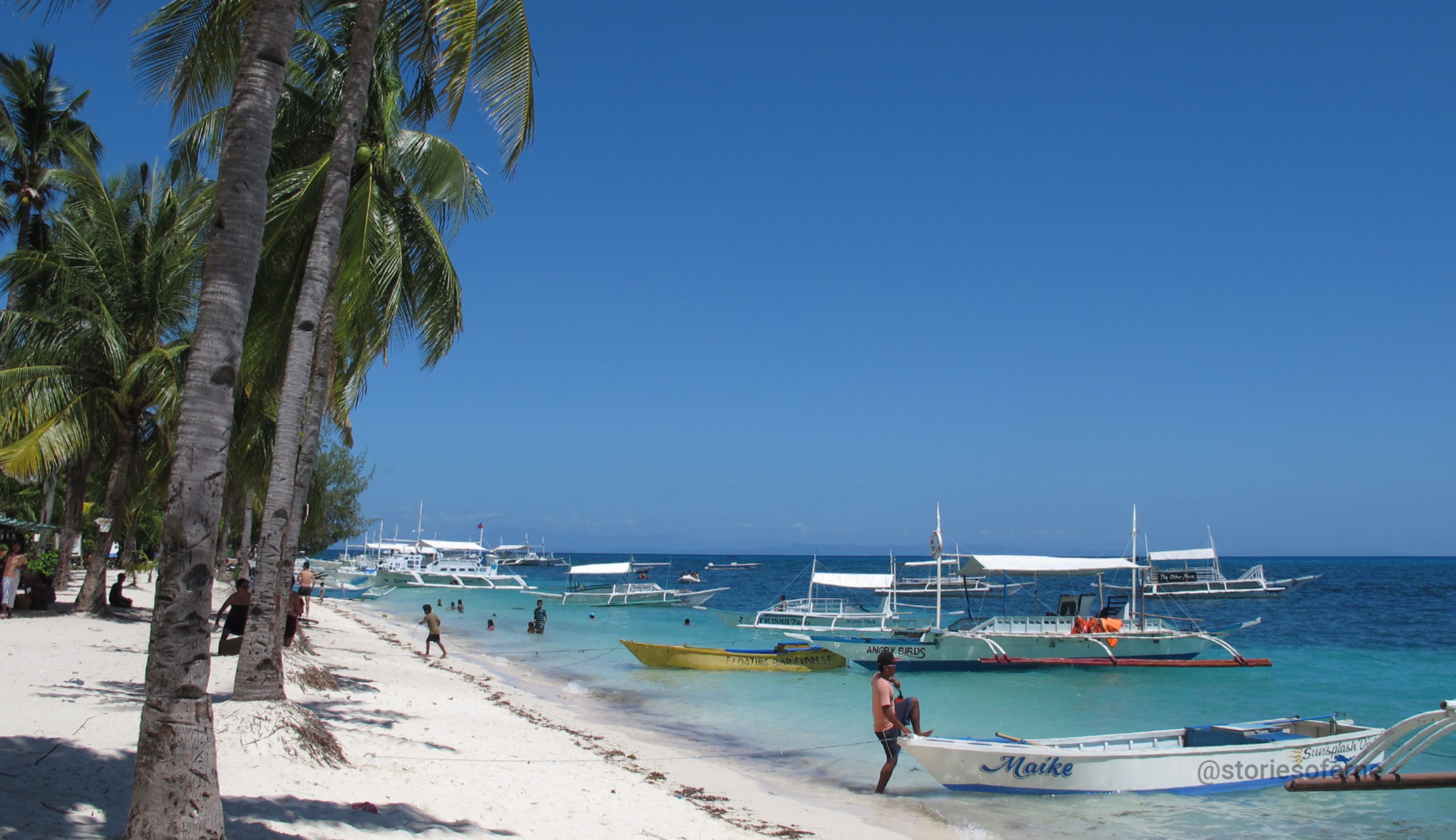 During this specific visit, Malapascua Island was not yet as significantly touristic as the neighboring Bantayan Island on the west side, which was also famous for its sugar-white sand beaches and resorts.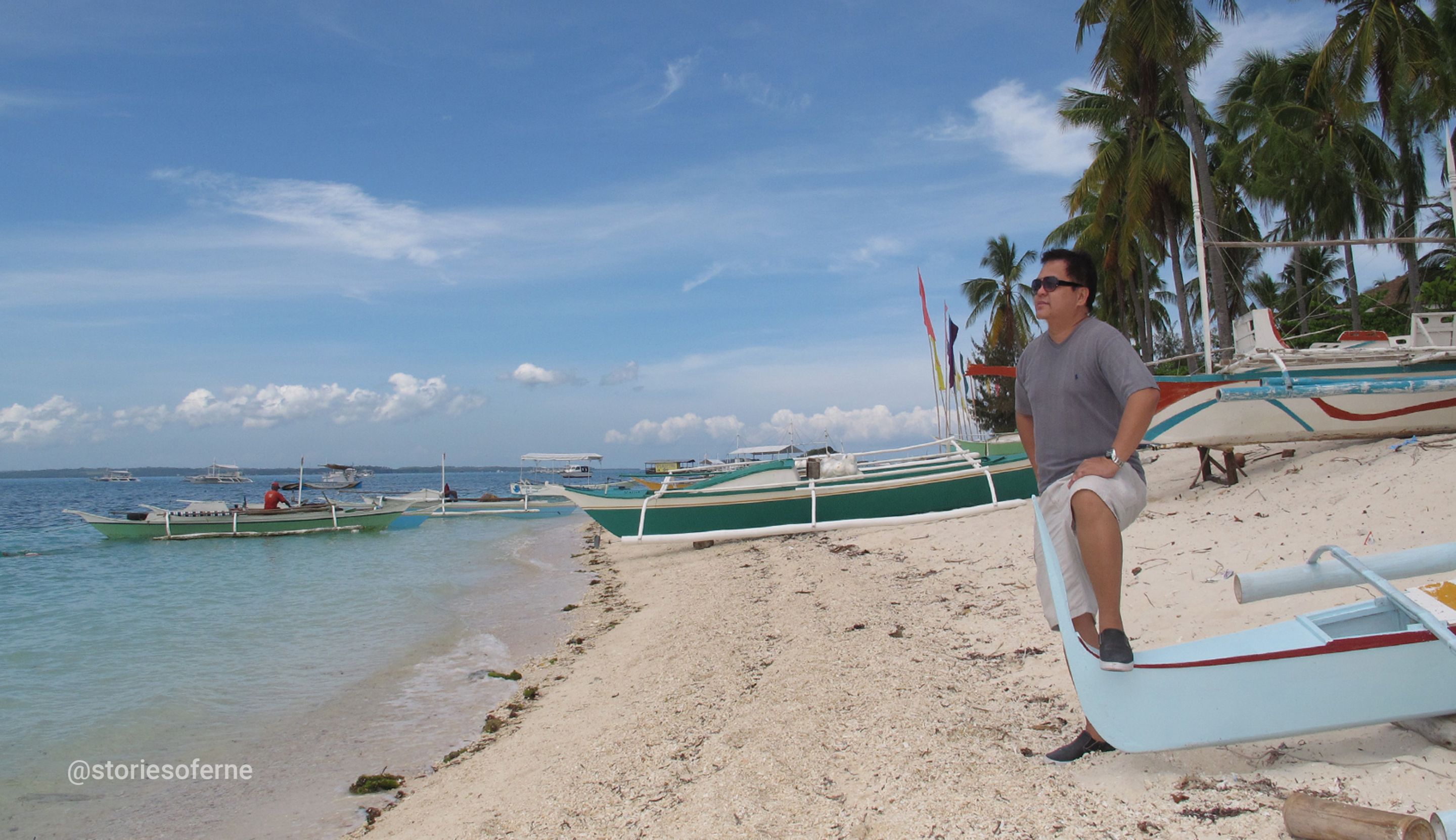 I simply could not get enough of the white sandy seashores that surrounded me. "So, this is how living in the islands would be like. I wonder if I could build a resort house here someday?" I pondered as I gazed infinitely towards the distant ocean.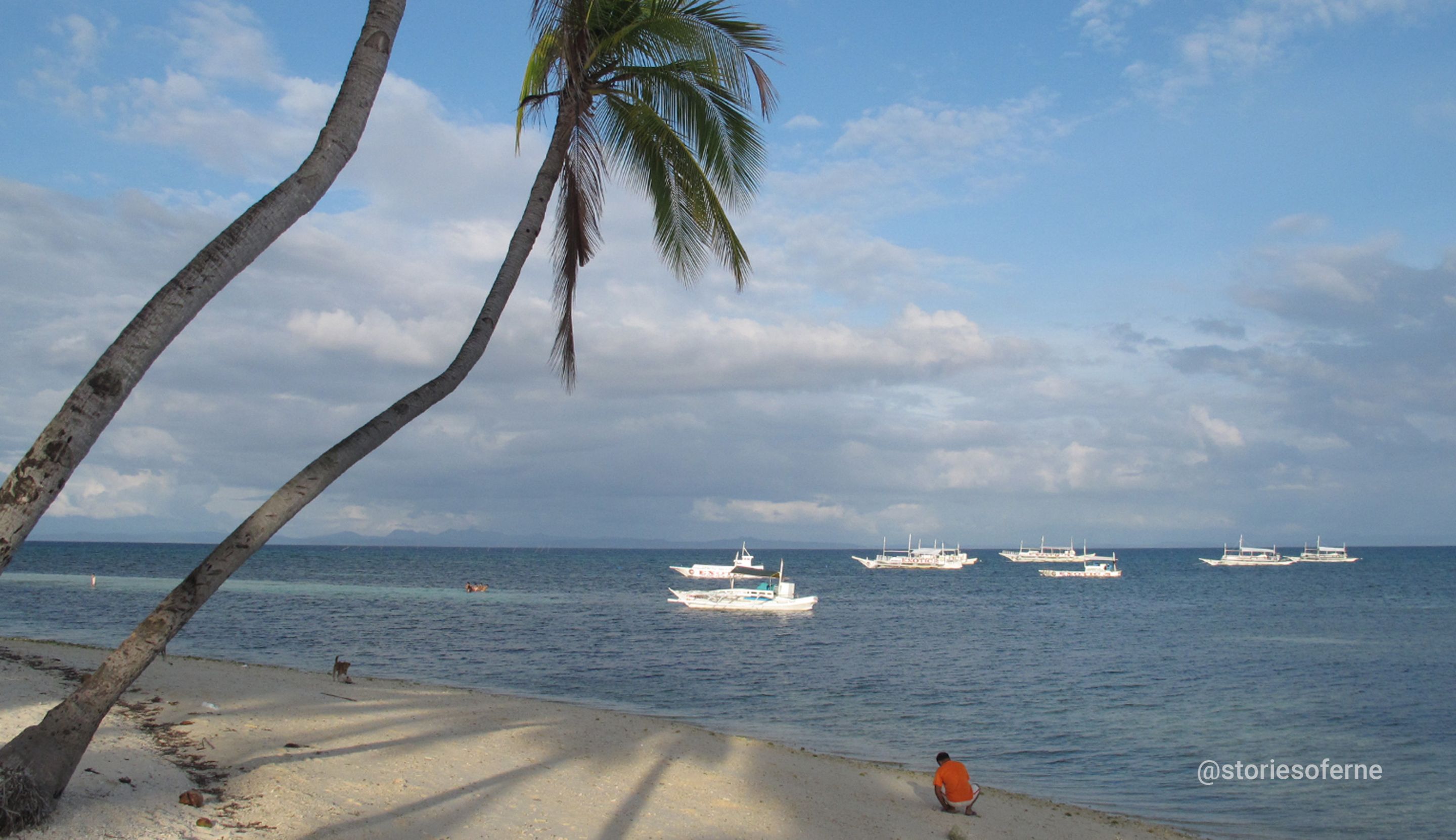 Isn't that a remarkable scene? It seemed like those boat owners made an agreement to congregate their angelic white vessels in one spot. The composition appeared close to perfection as the entire scenario blended with our planet's horizon line beyond.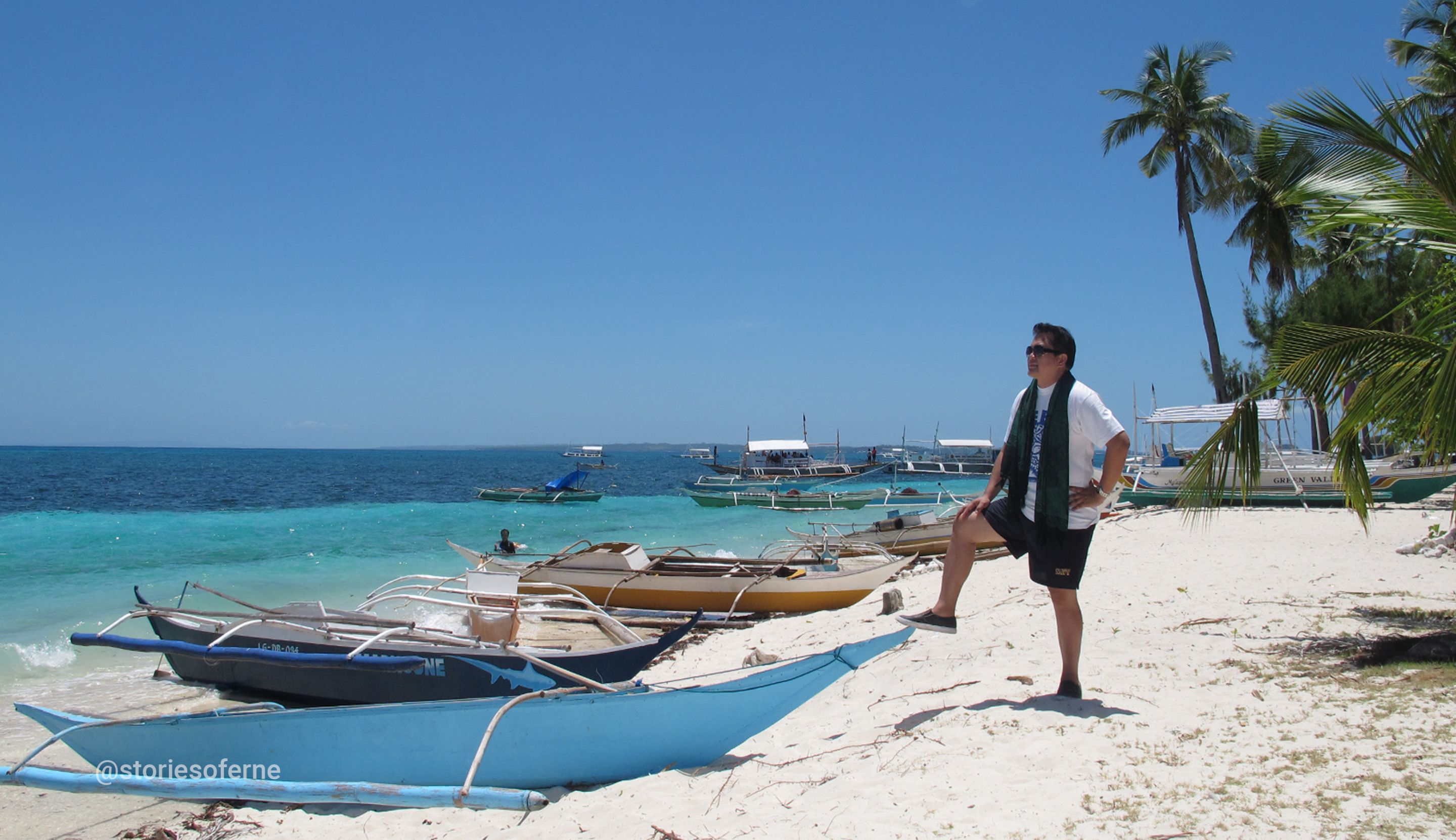 If you're an avid photographer of nature like me, Malapascua Island is your ideal playground. There were several places and people there that could possibly become suitable subjects for your picture-perfect presentations. I made sure my camera and other photographic equipment and gadgets were all set up and ready before this excursion to capture amazing memories along the way.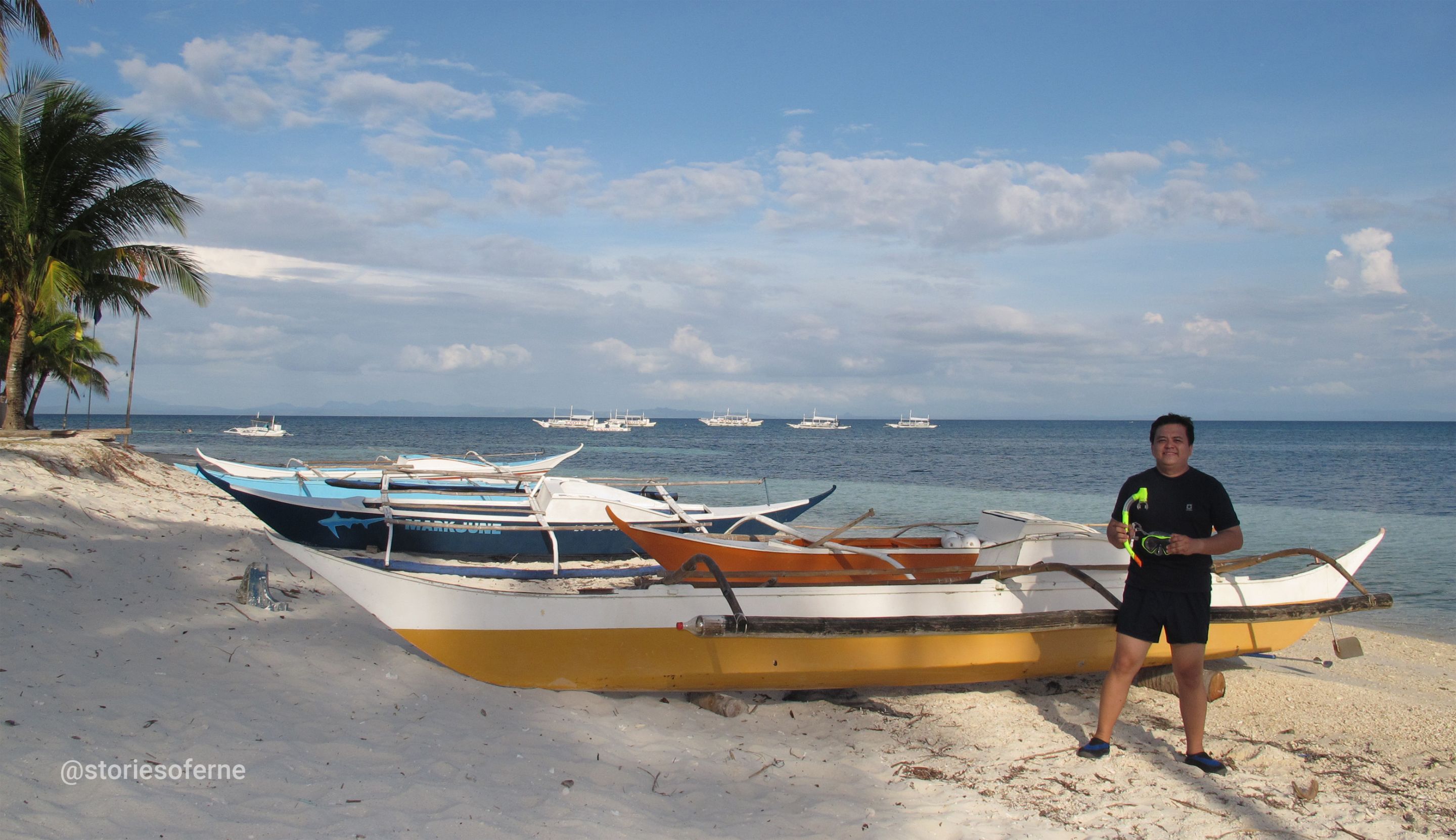 Now, if you'd excuse me. Let me take a quick swim and use my snorkel and goggles so I could explore this island's magnificent seafloor. Would you like to join me?
Heart-Warming Islanders
This particular trip occurred on an Easter Sunday some years ago. Hence, for the first order of the day, we immediately paid our faithful respects by attending mass at their local parish church.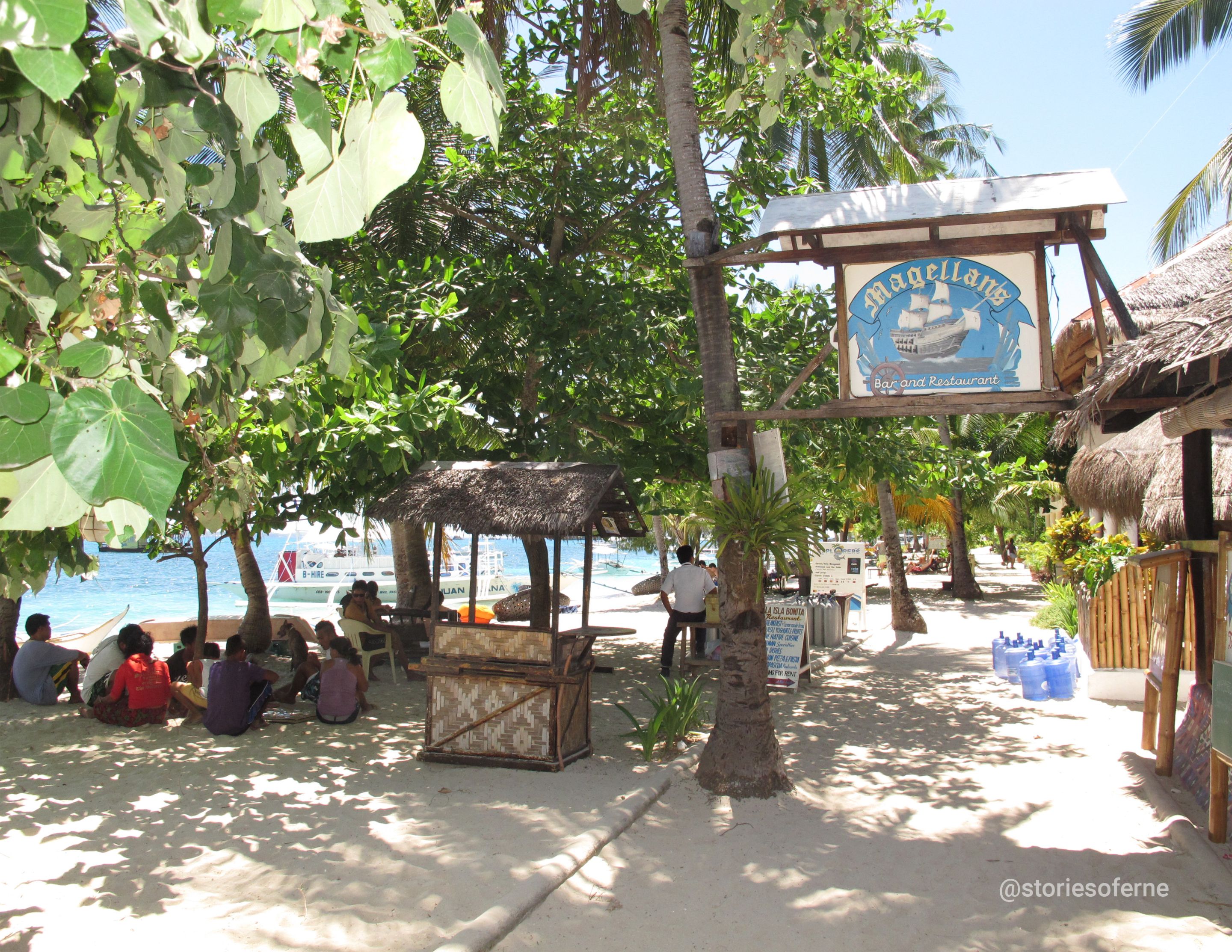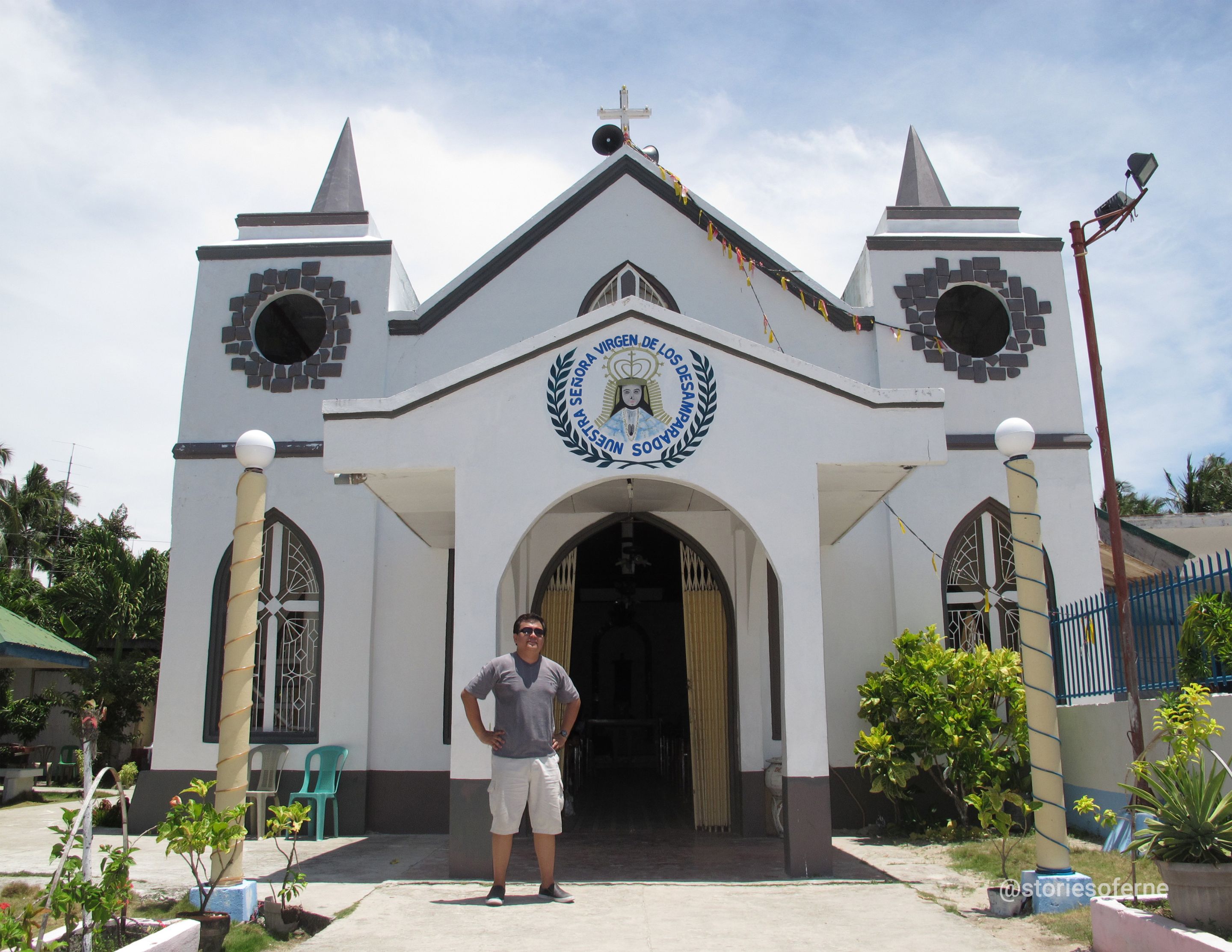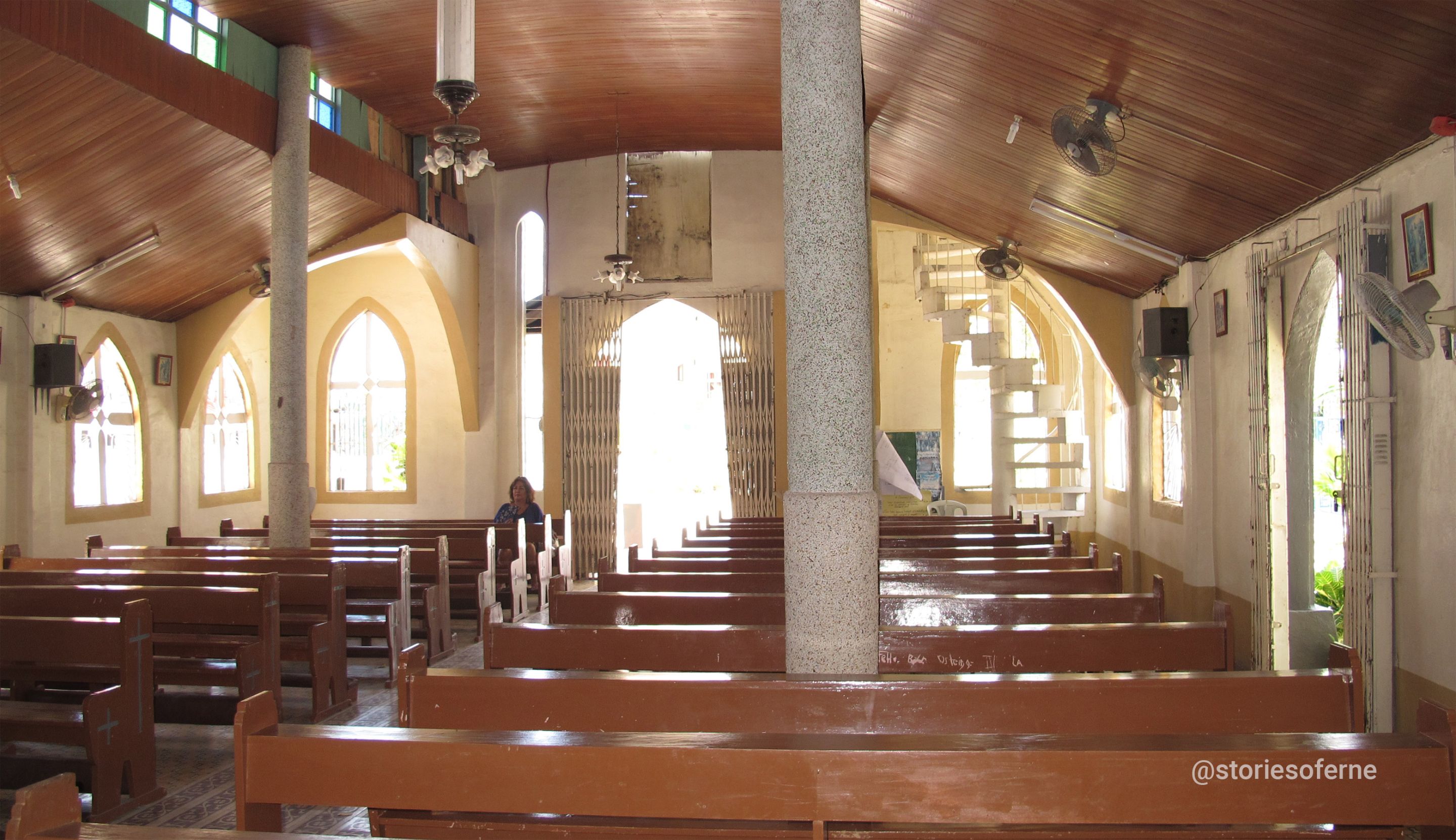 Despite the church interior's meek construction of wood and other vernacular building materials, it successfully maintained its solemn atmosphere that's fitting for a religious ceremony.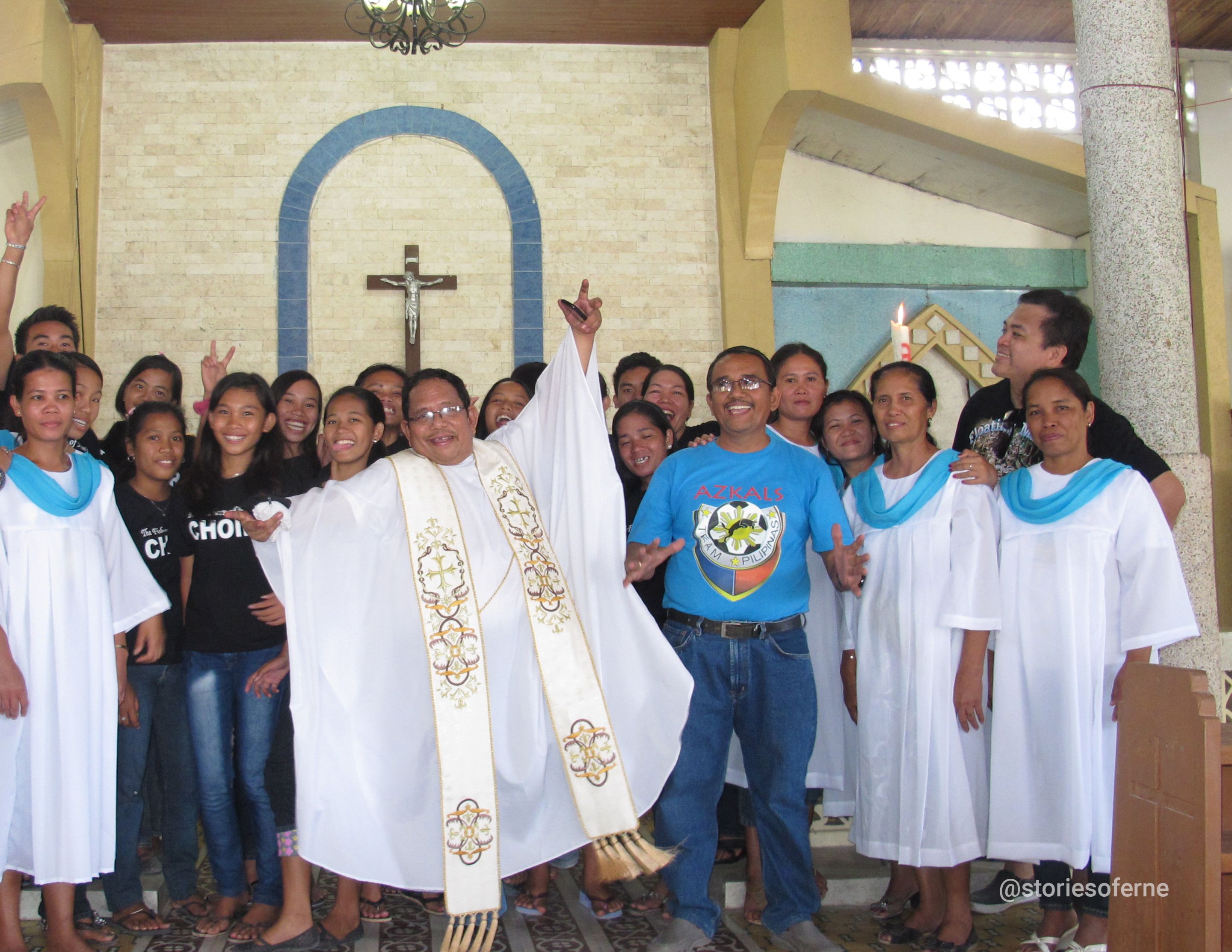 After the mass service, and as a way of celebrating that joyous occasion, these cheerful, hospitable, and friendly locals willingly agreed on having a photographic souvenir with me. Now, how could you resist their charming nature plus the massive smiles on their pretty faces? And with his sincere gesture of jubilation, even their super cool parish priest didn't hesitate to show off his own wacky pose. I truly felt so welcomed and at home because of that, haha.
Rejuvenating Travel Haven
Malapascua Island may be a distant address to reach however, the journey going there was absolutely worthwhile. If you're coming from Cebu City, all you have to do is take a bus from the North Bus Terminal and commute all the way to Maya Port situated at the northernmost tip of the mainland. From there, you could cruise on a motorboat to take you all the way to the destination. On the other hand, if you're planning to use private vehicles, I believe there are allocated parking spaces there too.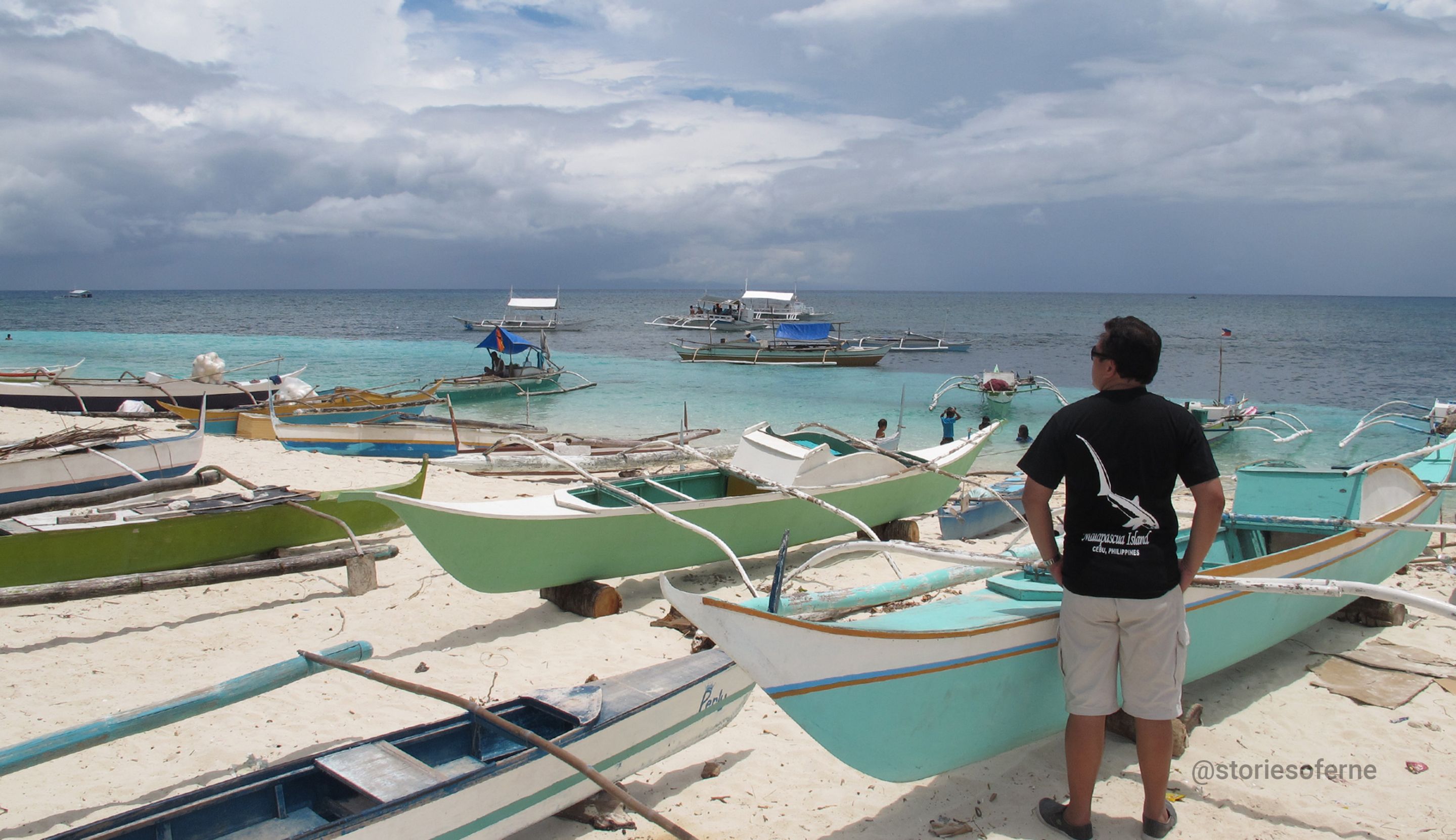 I mentioned earlier that this island was also blessed with pristine diving environments where you could explore and appreciate the wonders of the deep blue ocean. And did I tell you that Thresher Sharks have made this aquatic zone one of their favorite marine habitats?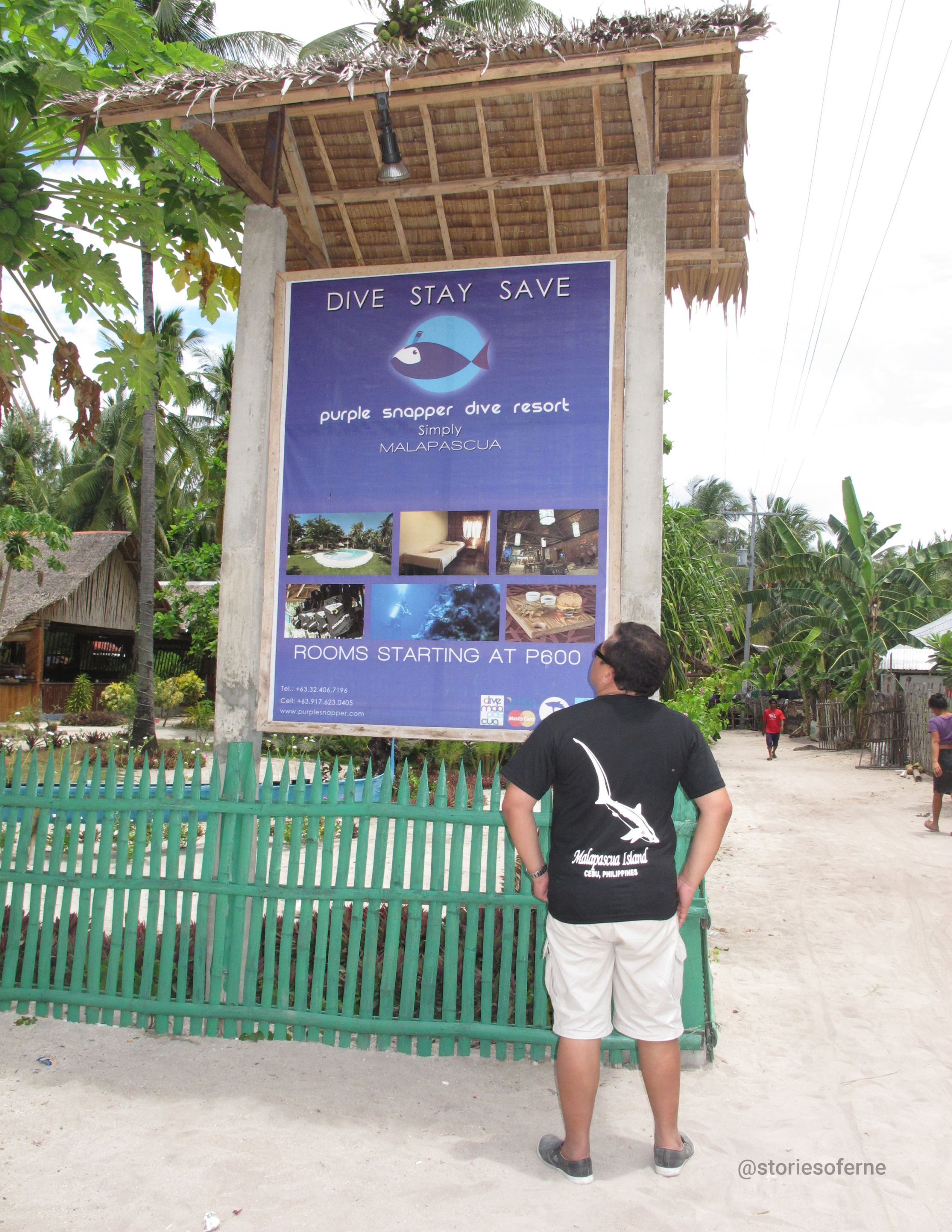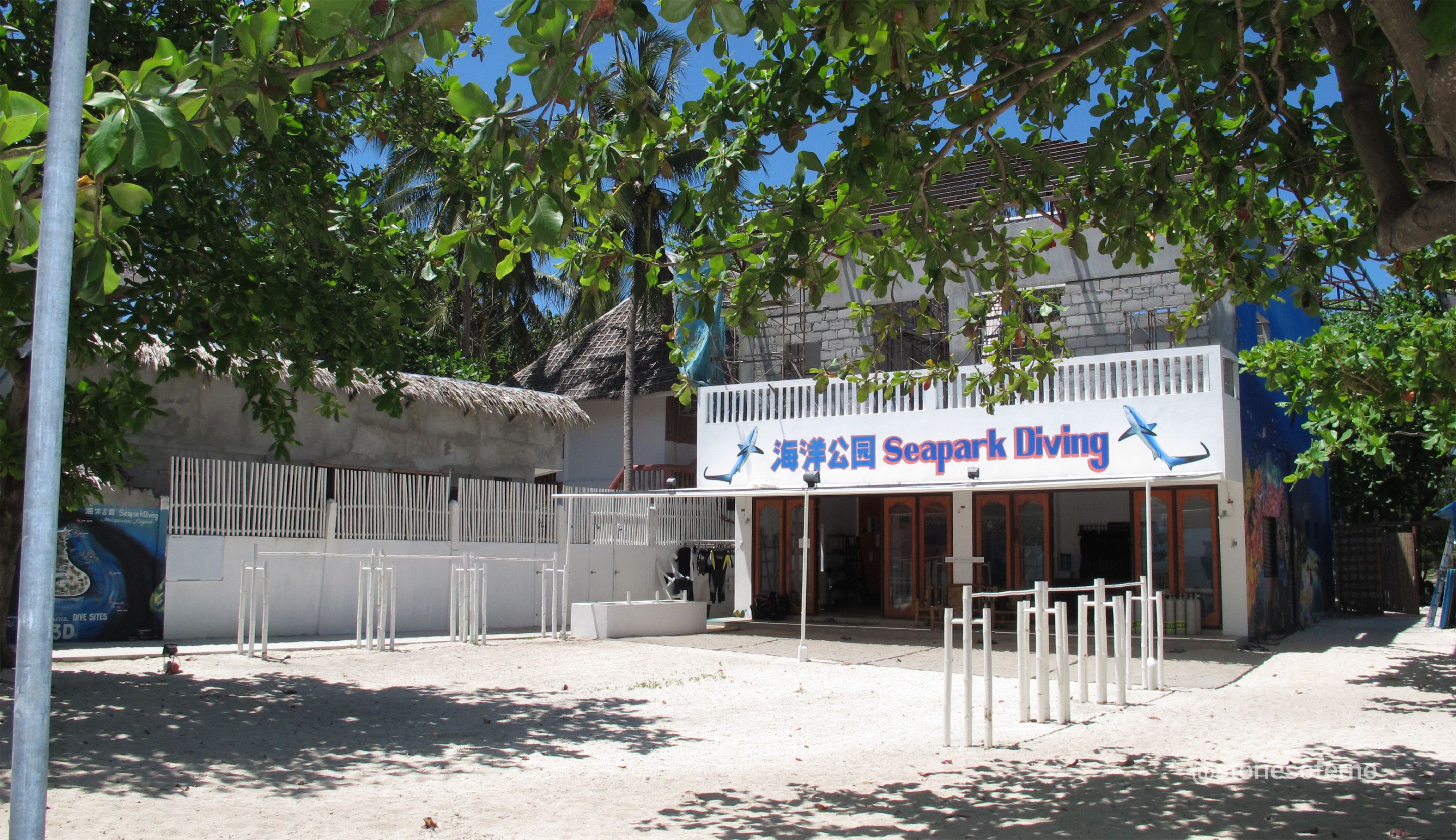 If you don't know how these magnificent sea creatures look like, the white illustration at the back of my black shirt would show you (or you could simply ask Google). Moreover, there were also lots of dive shops on the island. Thus, if you'd fancy meeting these wonderful animals up close and personal, merely avail of the required scuba gear with dive training and you're all set to go.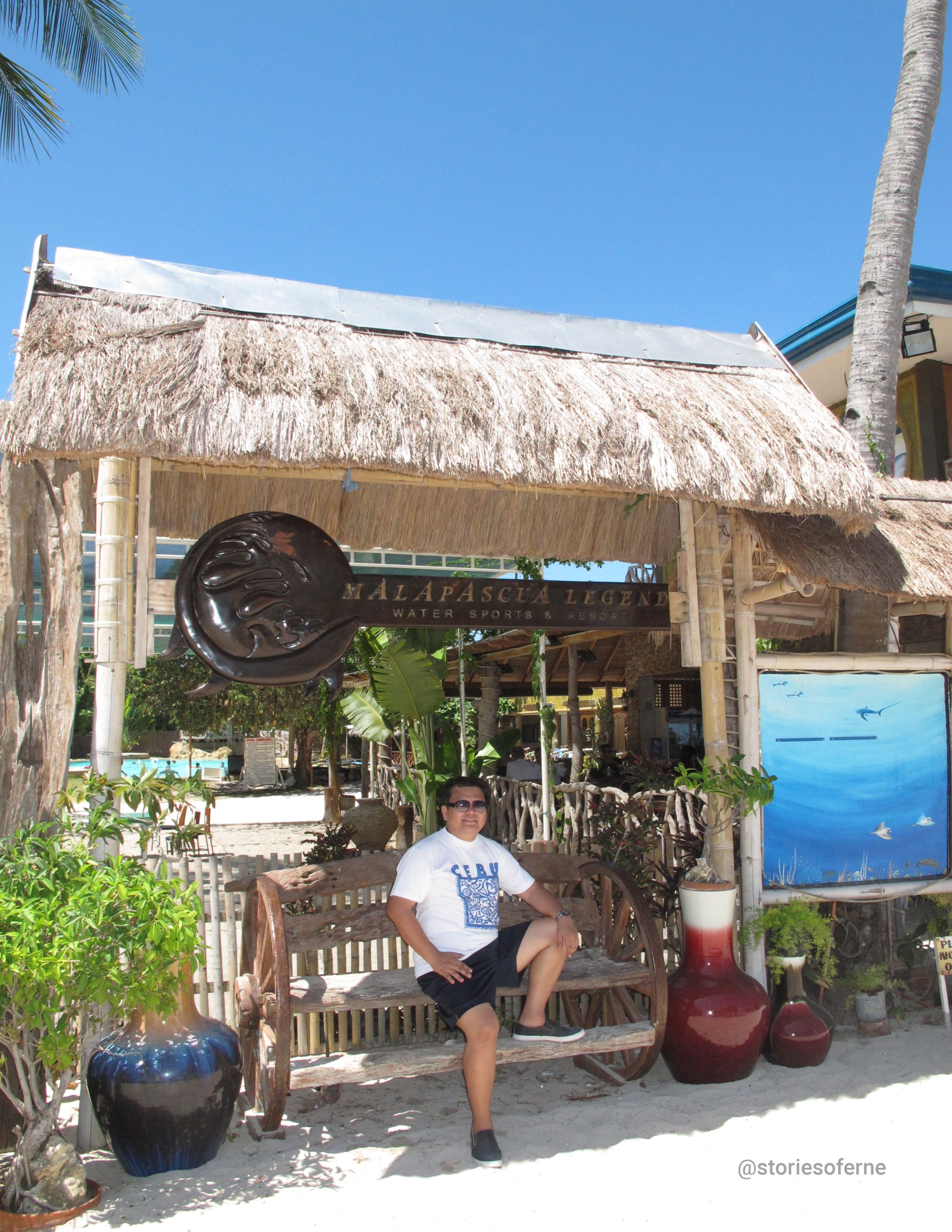 Since this beach paradise was all contained on a small island, you could literally walk for a few hours and explore the neighboring hotels, restaurants, and other commercial establishments. And that was exactly what I did. However, I couldn't do it in one go so, I took time to rest and had relaxing breaks once in a while.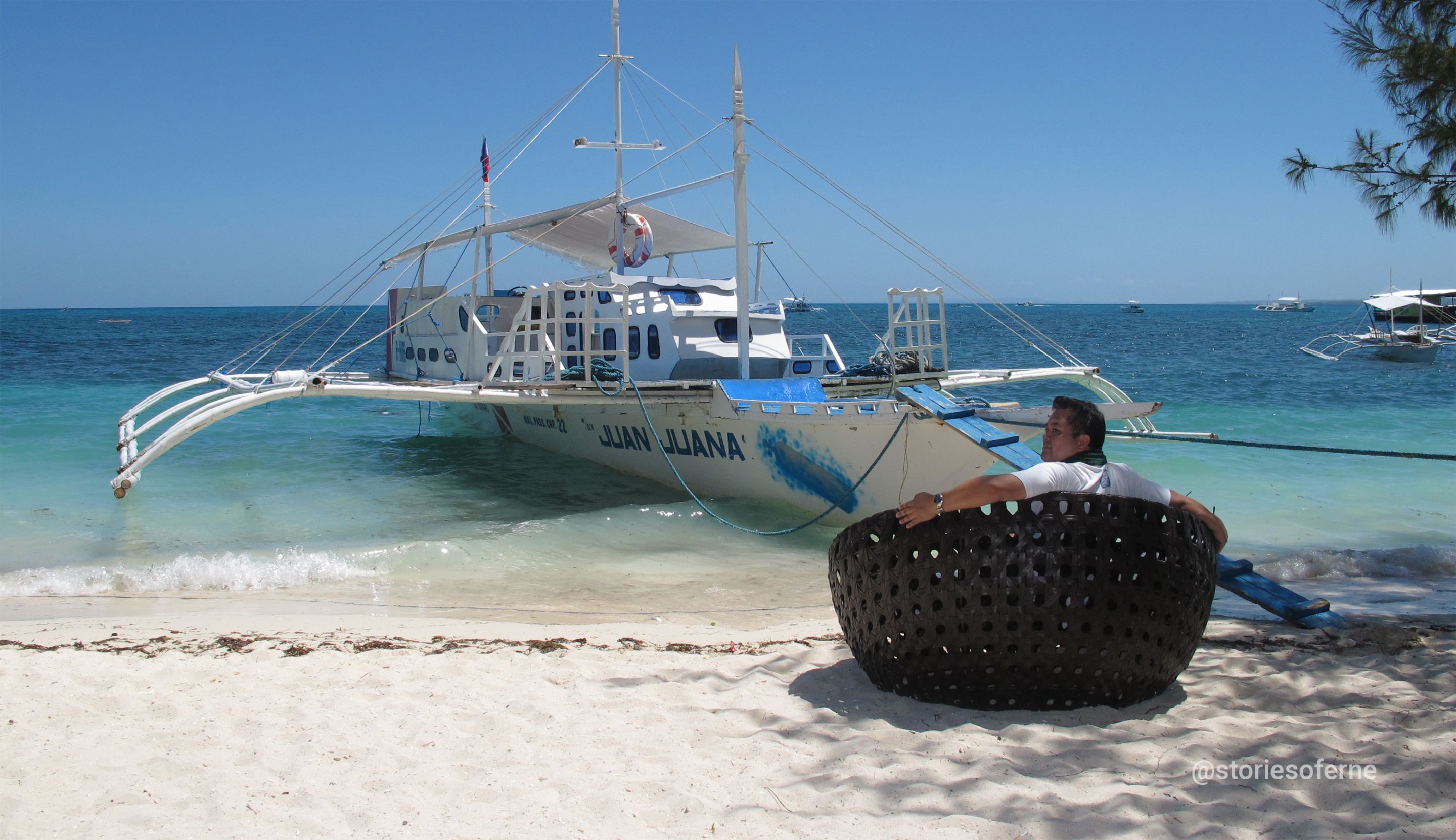 "Feel free to chill there, Sir," was the friendly advice of a nearby lounge bar's staff as I made myself comfortable on their large chair. True to her words, I remembered dozing off for around an hour until a family member woke me up for the next adventure on the island.
All of a sudden, we were on our way to a famous diving site that contained the historic wreck of a Japanese sunken ship. And what a thrilling experience it was! We spent the rest of the afternoon free-diving on that aquatic location while exploring its surroundings with our snorkels, goggles, and water gear. As a bonus, we were also treated to the majestic views of the island's only lighthouse in the background - another great chance to capture a memorable escapade!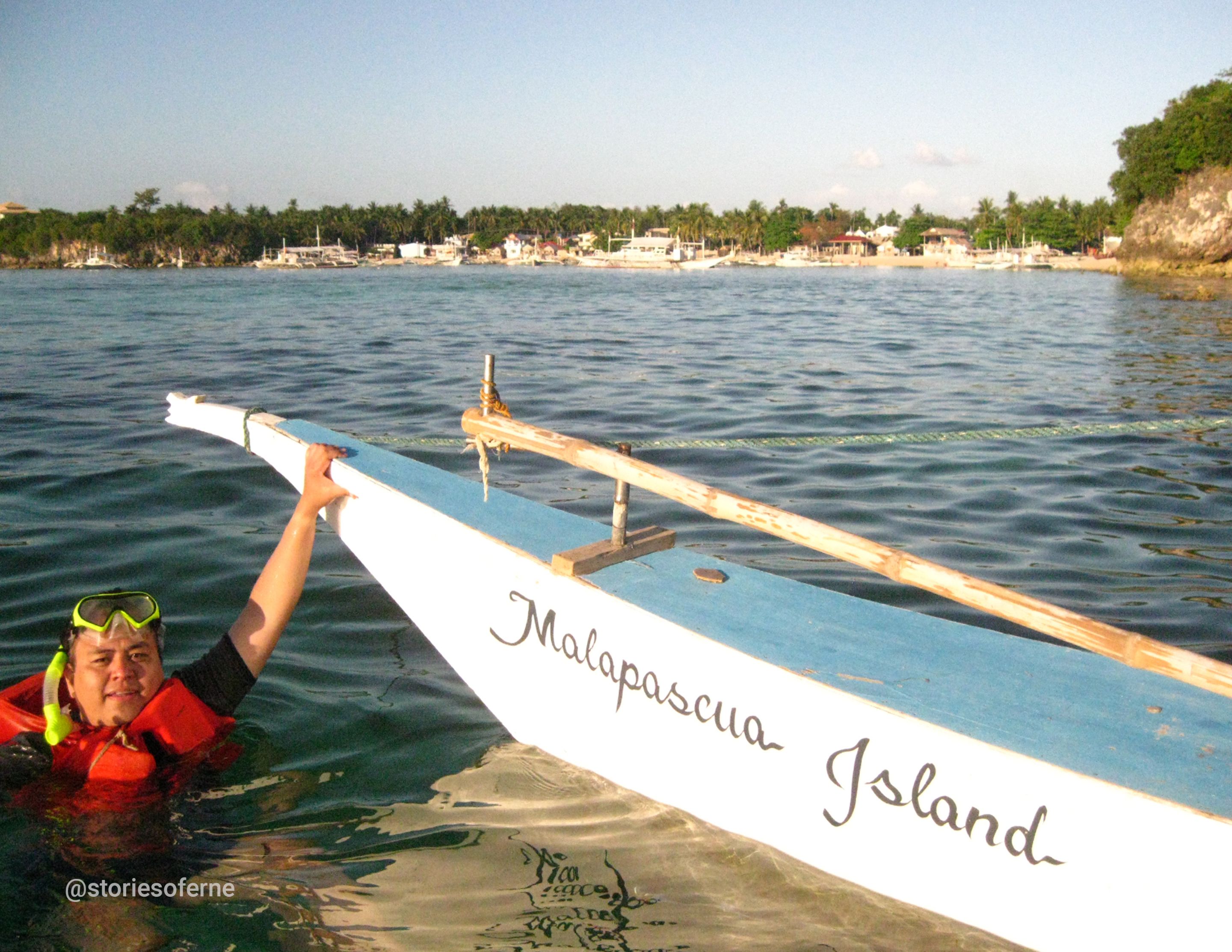 And without wasting the opportunity for more photographic memories, I came up with this strategic position for the camera to end our boat cruise for the day.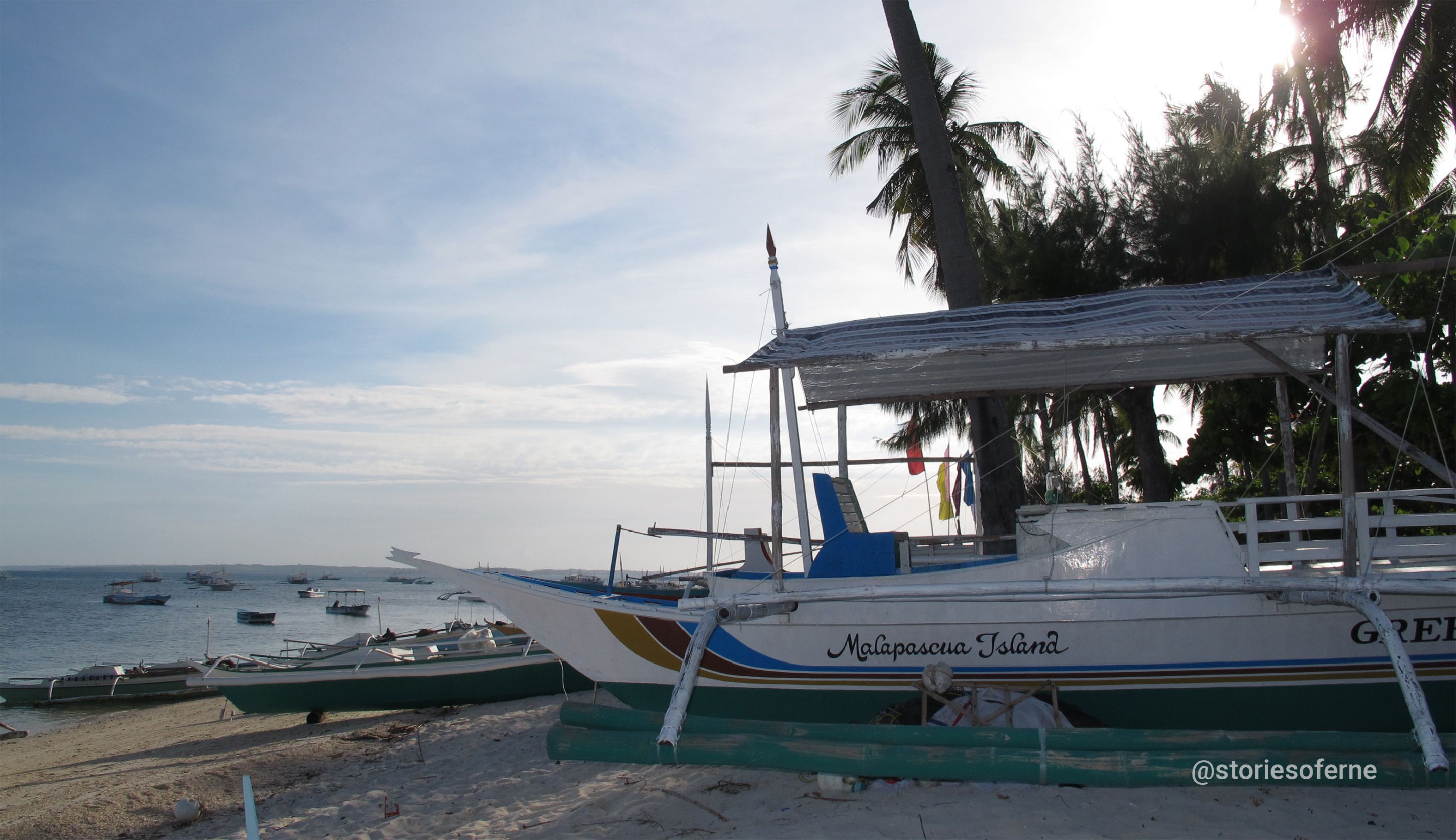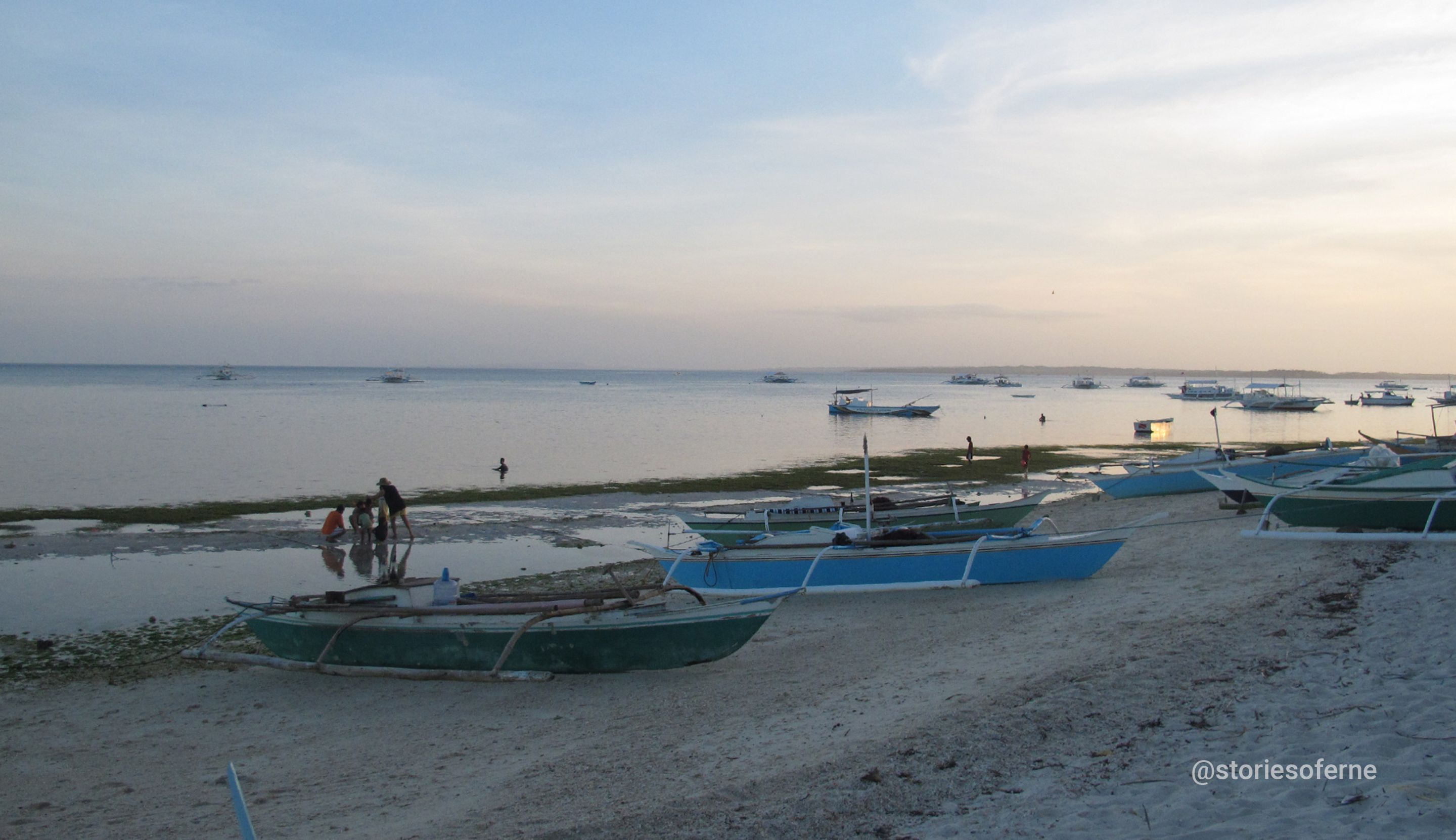 It was almost dusk when we arrived at our designated accommodation. Hurrying back to the seashore to take advantage of the sea's low tide, we passed our time there by collecting shells, clams, and crabs on the shoreline's floor. Taking advantage of the diminishing natural light, we hastily gathered more finds beyond our expectations. Yay, free food for dinner!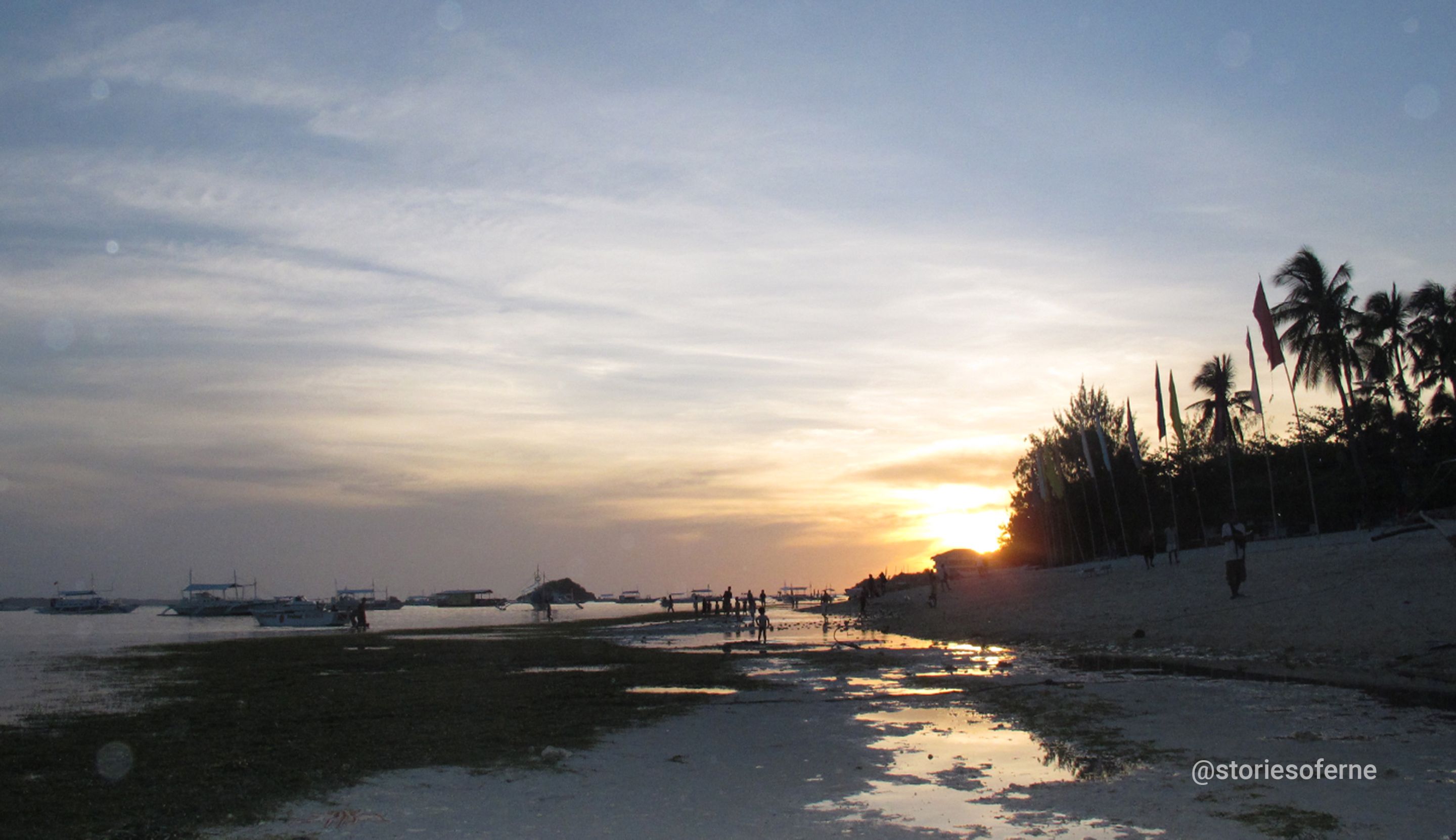 The sun was about to set that moment. And for the next few minutes, it started dazzling us with its colorful rays. What a mesmerizing way to start the evening!
Addictive Resort Destination
Because we were stationed there for a few days, this was typically the same routine we followed for our remaining time there. You'll never get bored because there was always something new every day, despite the repetitive activities. And it was up to our creativity and resourcefulness that we found interesting ways to savor most of the treasures that Malapascua Island had to offer.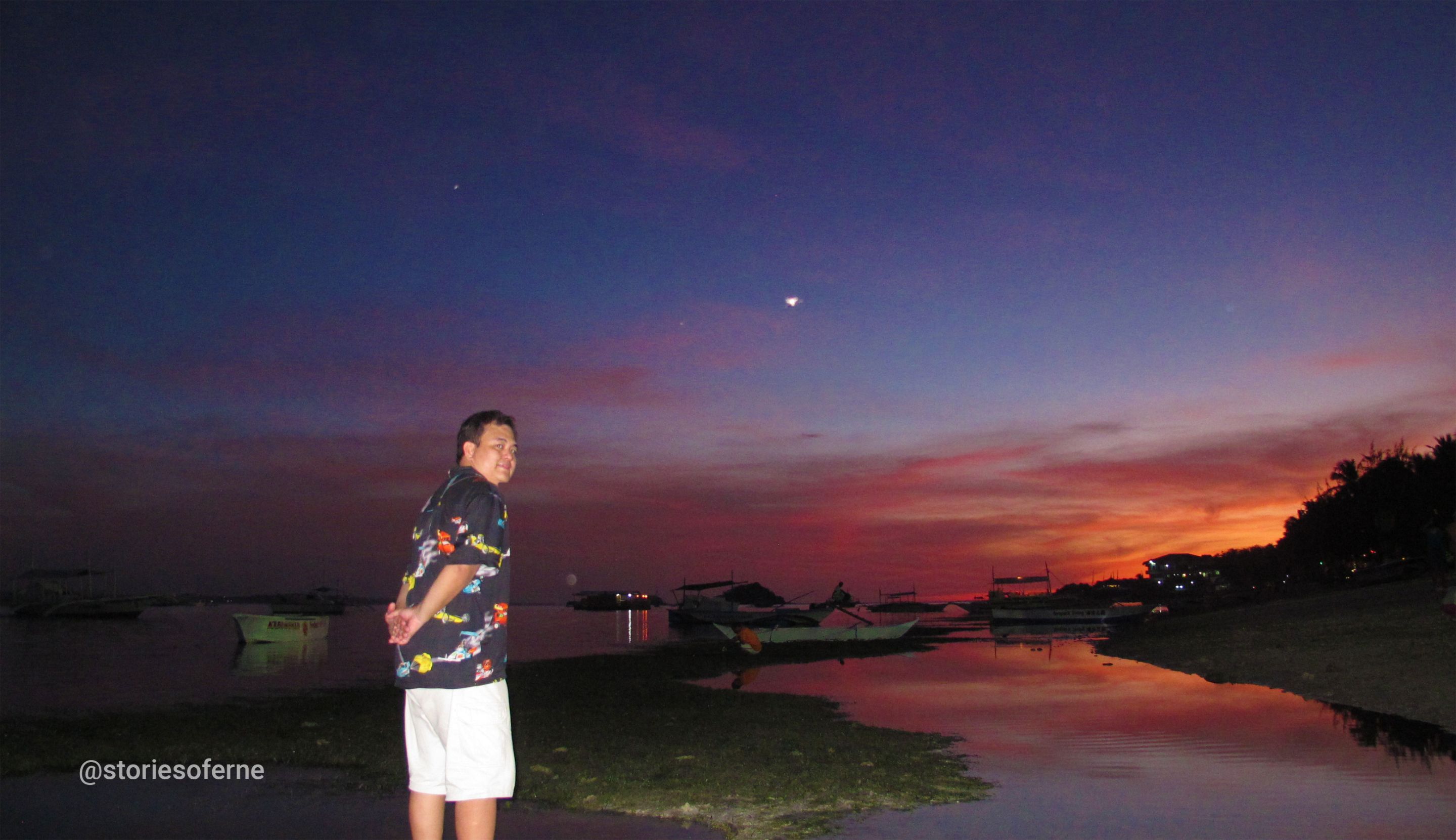 Did you have fun during our tour today? Like being in the spellbinding presence of that gorgeous sunset, I can hardly wait to relive the unforgettable events that happened to me on this exotic island. It's obviously a matter of time when that next opportunity would come. So, good night everyone, and until our next adventure, sweet dreams!
#Hive, have you been here?
---


Self-expression empowers our human evolution.™
© 2021 @storiesoferne All Rights Reserved