Is Great Falls Worth Exploring?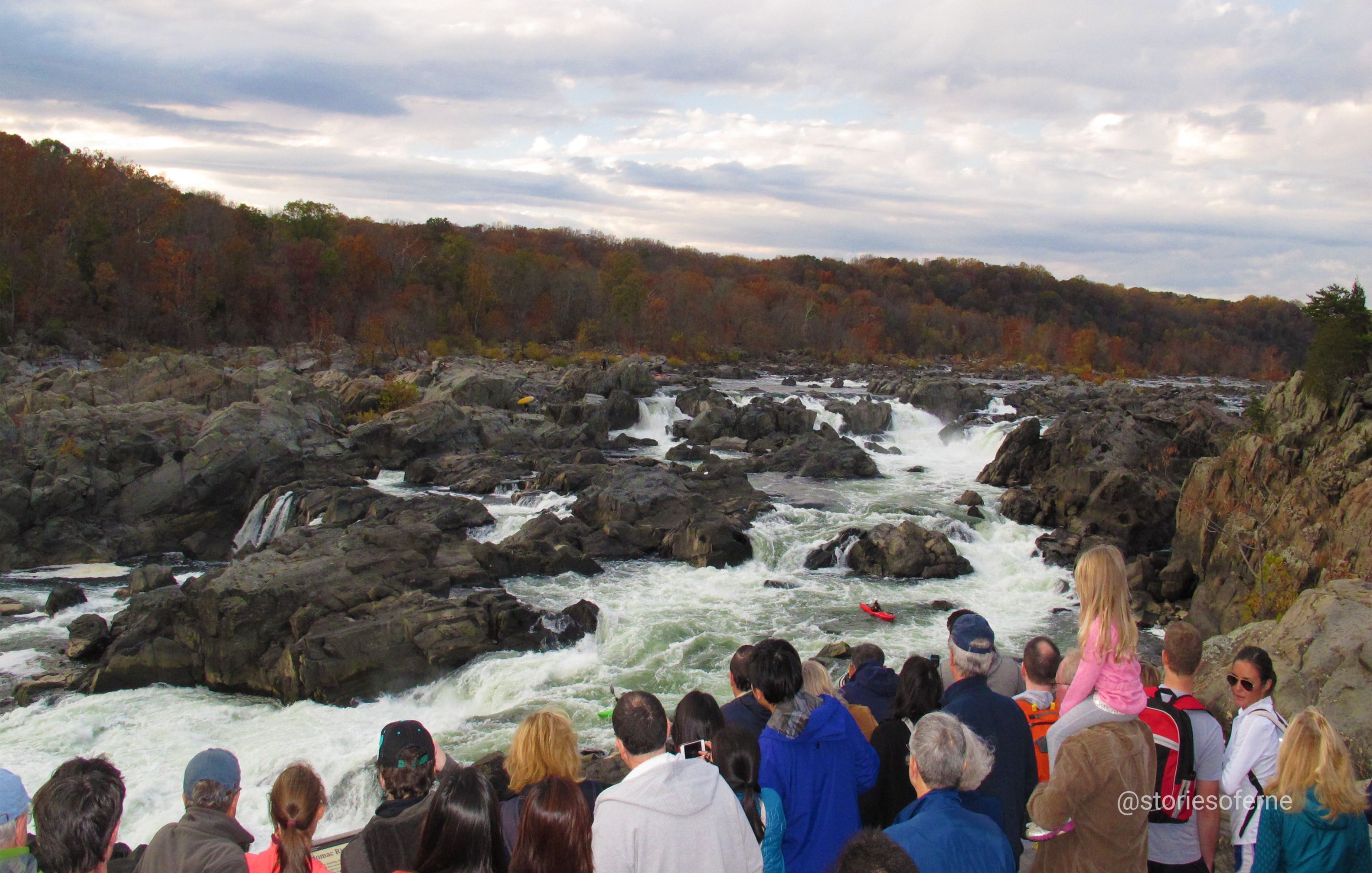 Maryland's Hidden Gem
When it comes to nature-watching, I'm a certified addict! And one of the most spectacular forces of the natural world that never fails to amaze me is a moving stream of water. The waterfalls are truly marvelous creations that would entice any spectator in its magnetic presence. At least for me, it is.
Whenever I travel to North America, I often pay a visit to this gorgeous location during different seasons of the year. However, during this maiden voyage, it was a refreshingly cool autumn morning as we embarked on this journey together with family members. They didn't tell me where we were going that day. It was meant to be a wonderful surprise. And that obviously made my feet extremely restless. I simply couldn't wait to arrive at the destination.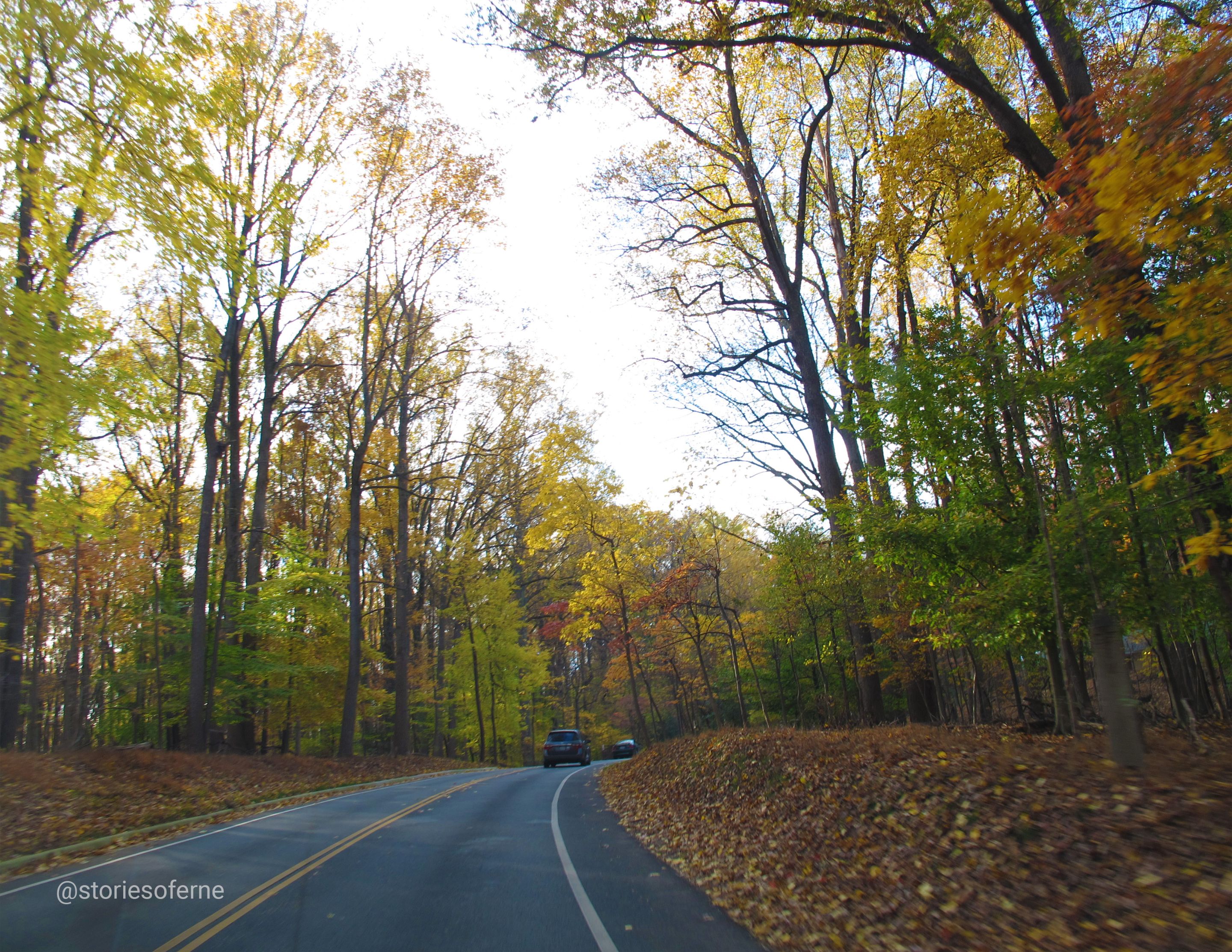 "Are you excited today?" they asked me while we drove past dozens of colorful trees that swayed with the wind across the horizon. It was vividly a stunning sight. Yet, little did I know that it was merely the tip of the iceberg.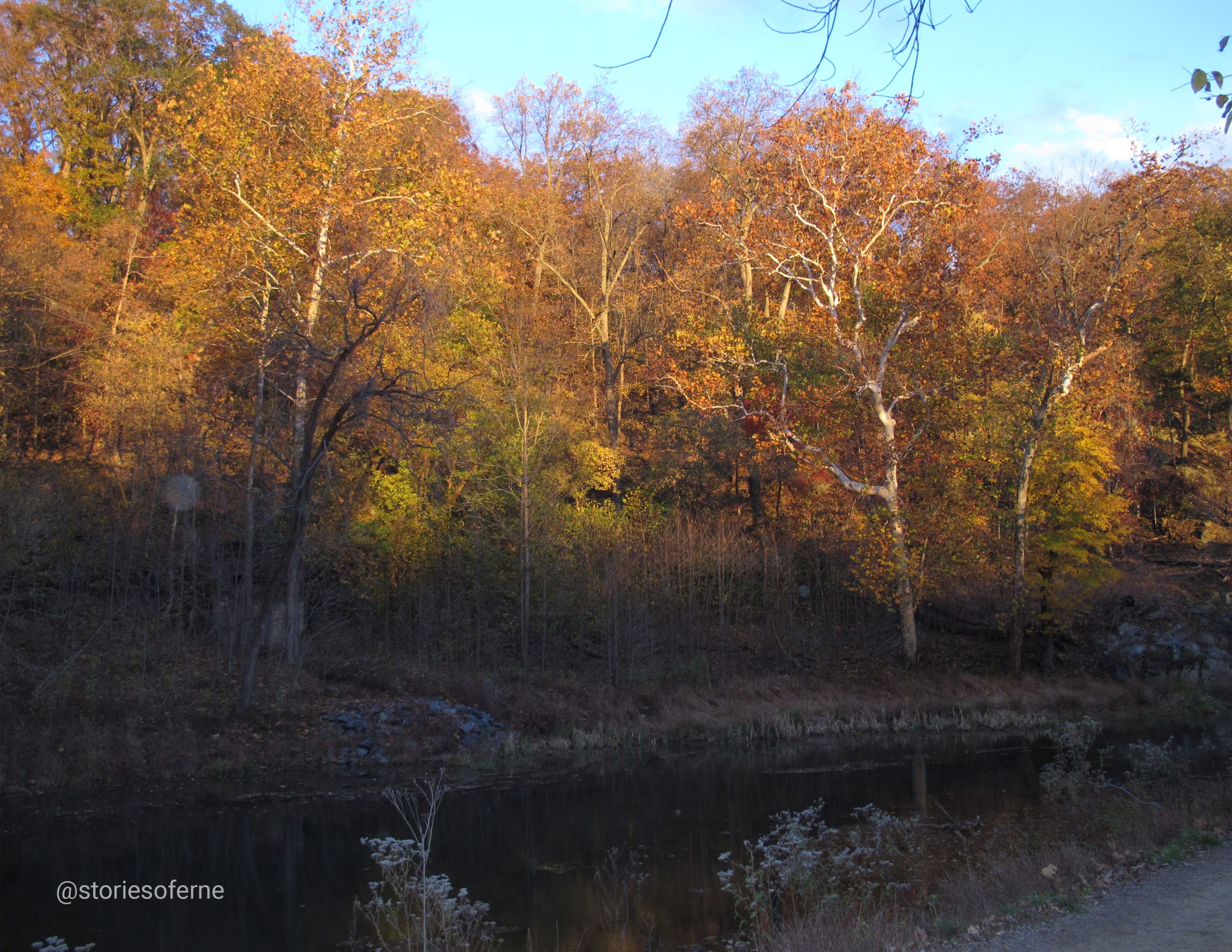 (For this travel story, take note that you'll encounter different shades of surrounding trees, plants, rocks, flora, and natural landscapes. They portray various seasons of the year but, I intentionally compiled them in this post for additional visual effects.)
The Great Falls Park as viewed from the state of Maryland in the United States is one such scenic attraction. It's impossible to comprehend its immense physical dimensions that it definitely lets your jaws drop with awe and triggers your mind with wonder.
This nationally protected estate of nature consists of a series of flowing rapids and cascading waterfalls along the Potomac River, around 23 kilometers (14 miles) against the currents from Washington DC, and located on the boundary of Montgomery County, Maryland, and Fairfax County, Virginia. The Potomac River including the falls themselves are legally part of Maryland however, spectacular views can be accessed from the Maryland and Virginia side.
If my previous description sounds intimidating, fear not. Unless you're planning to get yourself wet, you won't require any water gear, rock-climbing equipment, or swimming devices. For the best sightseeing experience, all you need was a suitable pair of walking shoes, casual clothes, and of course some curiosity, enthusiasm, and interest.
Enticing Appetizers along the Way
Before reaching the inner sanctum of our main attraction, we had a leisure stroll along the Billy Goat Trail showcasing captivating landmarks. Some of the features we've witnessed were the lock of the Chesapeake and Ohio Canal controlling the river's water flow for marine vessels to traverse its routes. There was also an unknown building which I believed was the control room for the aqueduct and a public restroom for everyone's convenience.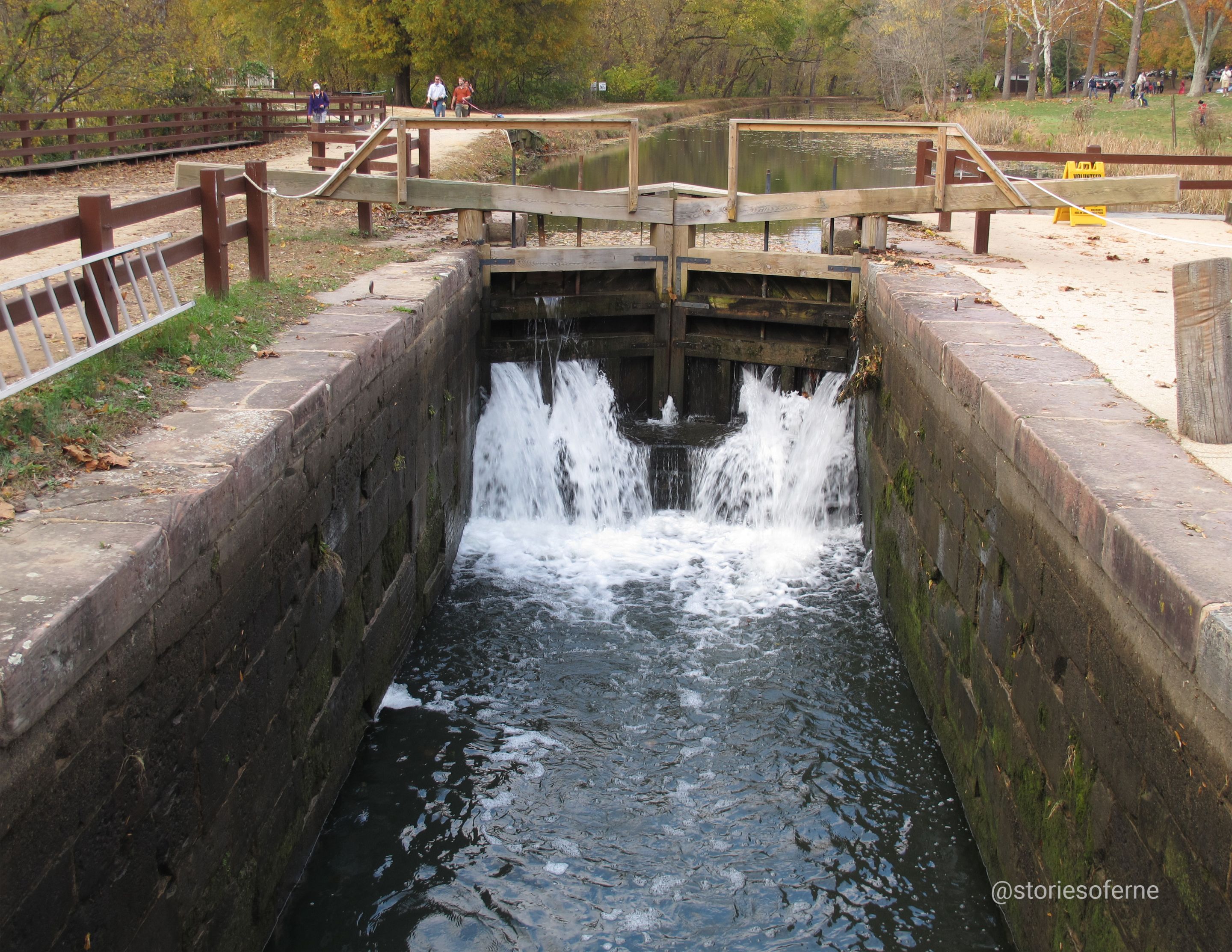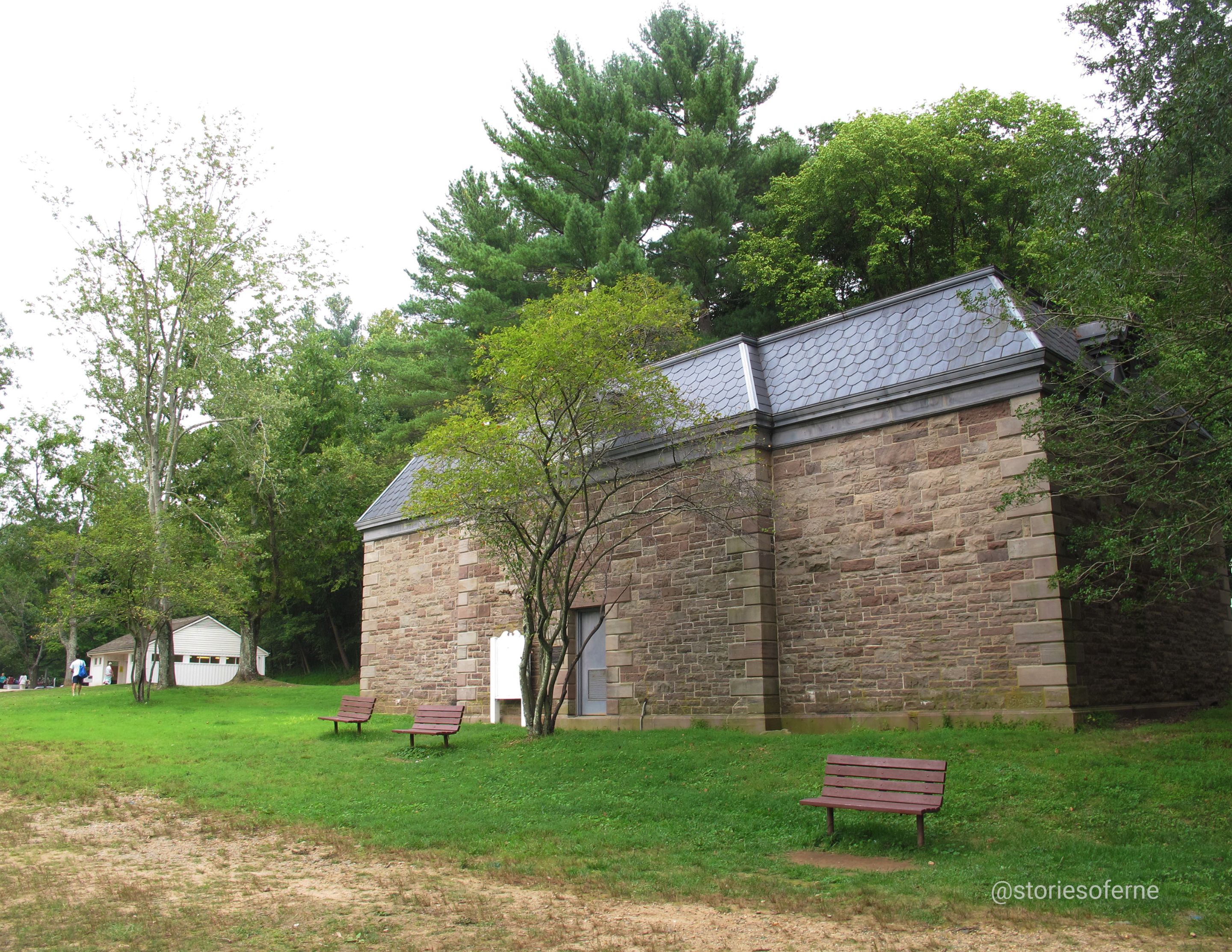 The Great Falls Tavern Visitor Center was the park's primary hotel and catered to guests who desired to spend a vacation there. Historically, after the construction of the canal started in 1828, builders assembled Lockhouse 12 which formed the central portion of the current tavern.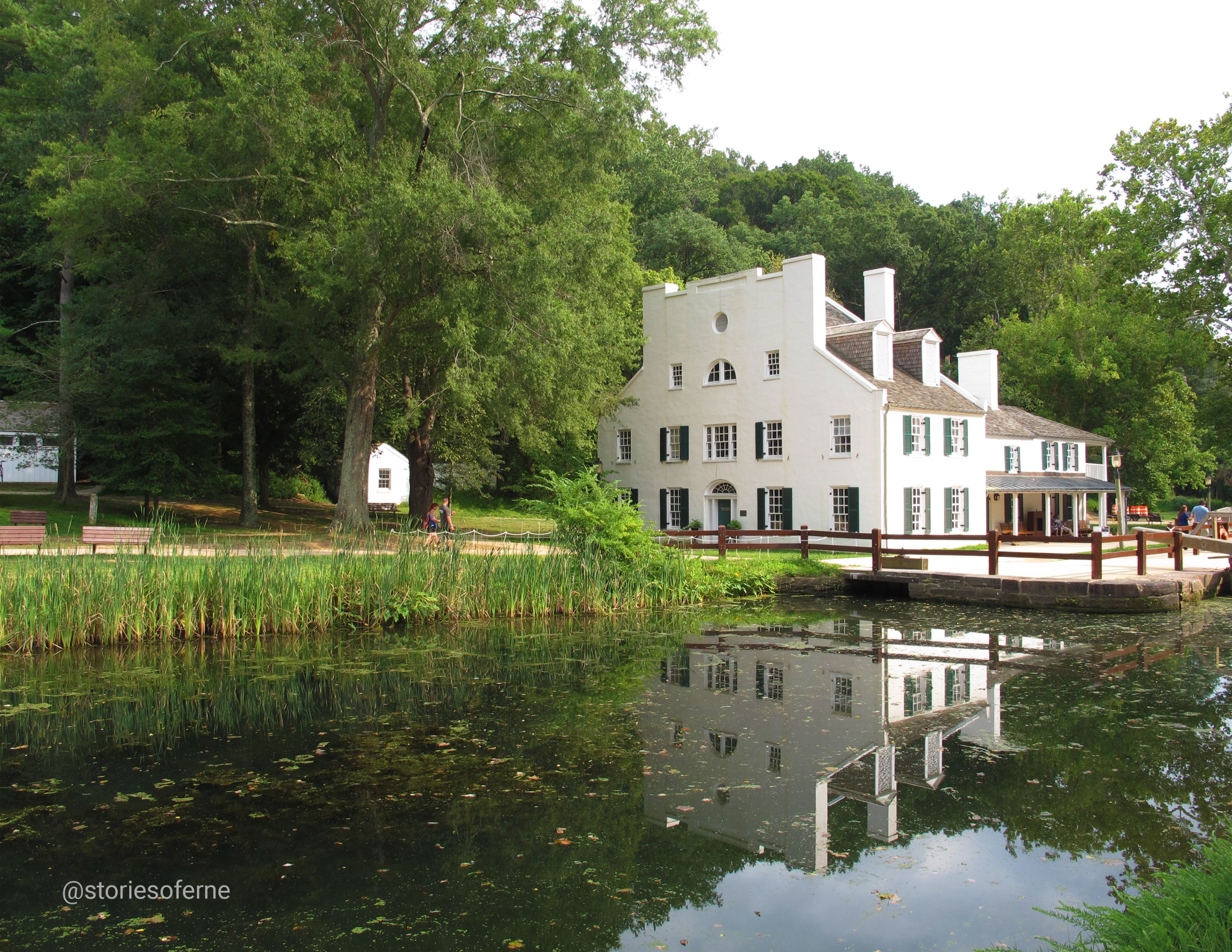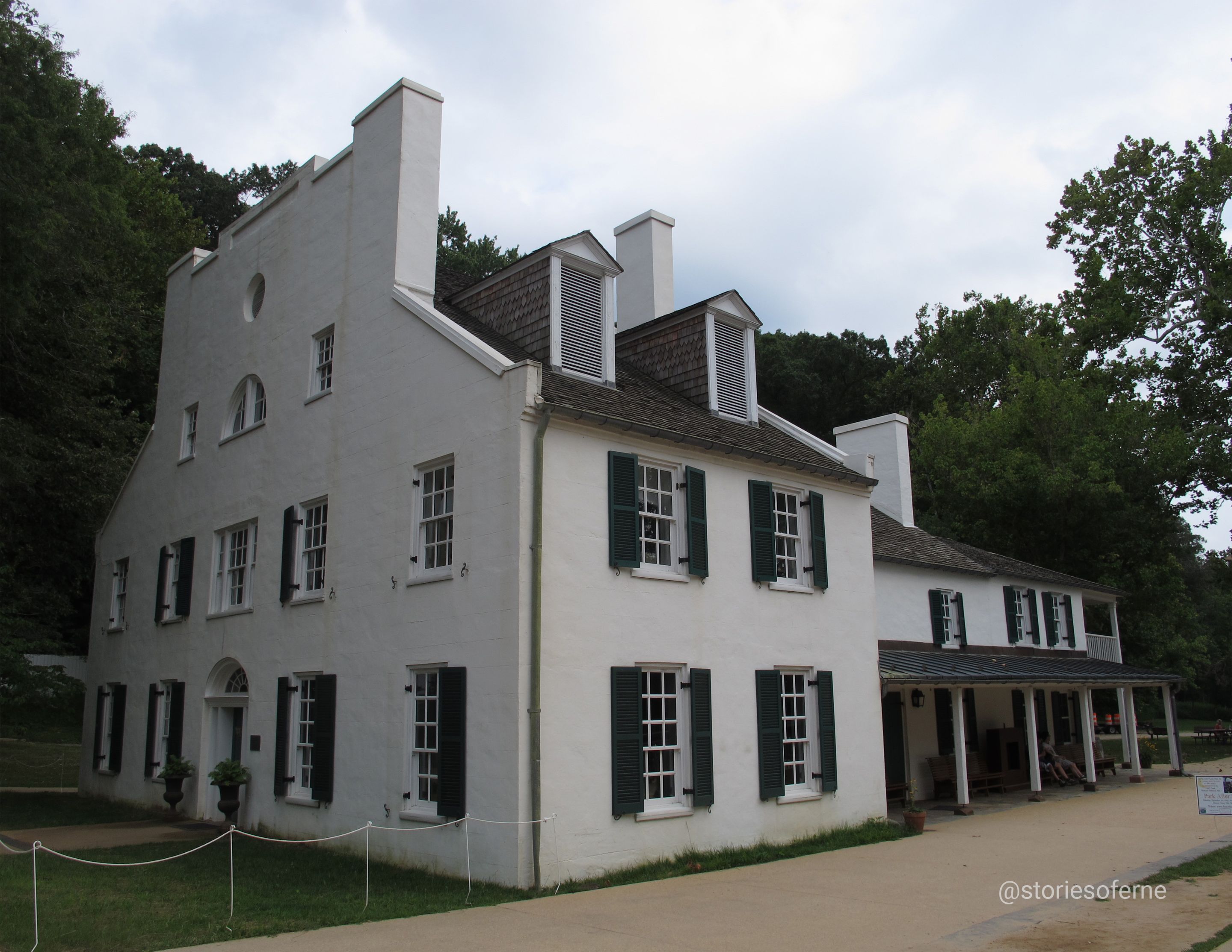 In fact, this popular establishment had many lives. In June 1831, this hotel opened its doors for business and was named the Crommelin House to offer tribute to the original Dutch family who initiated the canal project. Until the 1840s, they used to sell liquor but the consumption of alcohol became a dilemma for the locals. By 1849, the owners canceled the hotel's operations and then in 1851, the ballroom was converted to a grocery store. Eventually, this landmark was again resurrected as a hospitality enterprise in 1858 but without the sale of spirits.
I'd surely imagine a lot of remarkable conversations happening within those spaces as people from all walks of life enter its front porch. Isn't that a magnificent building of cultural heritage?
Around its immediate surroundings, we also discovered a beautiful boat stationed on the canal and a prominent signboard warning us of the perils of the upcoming challenging environment.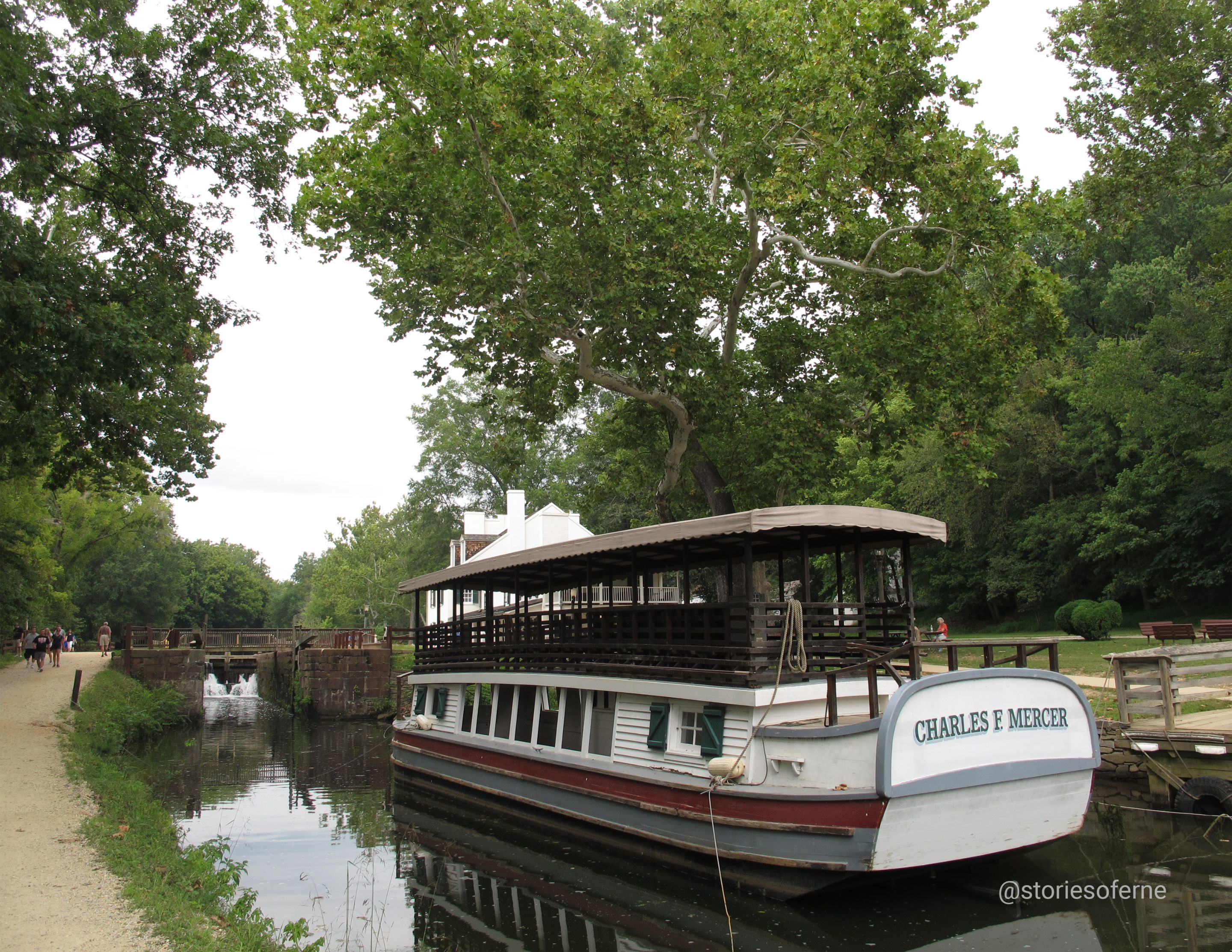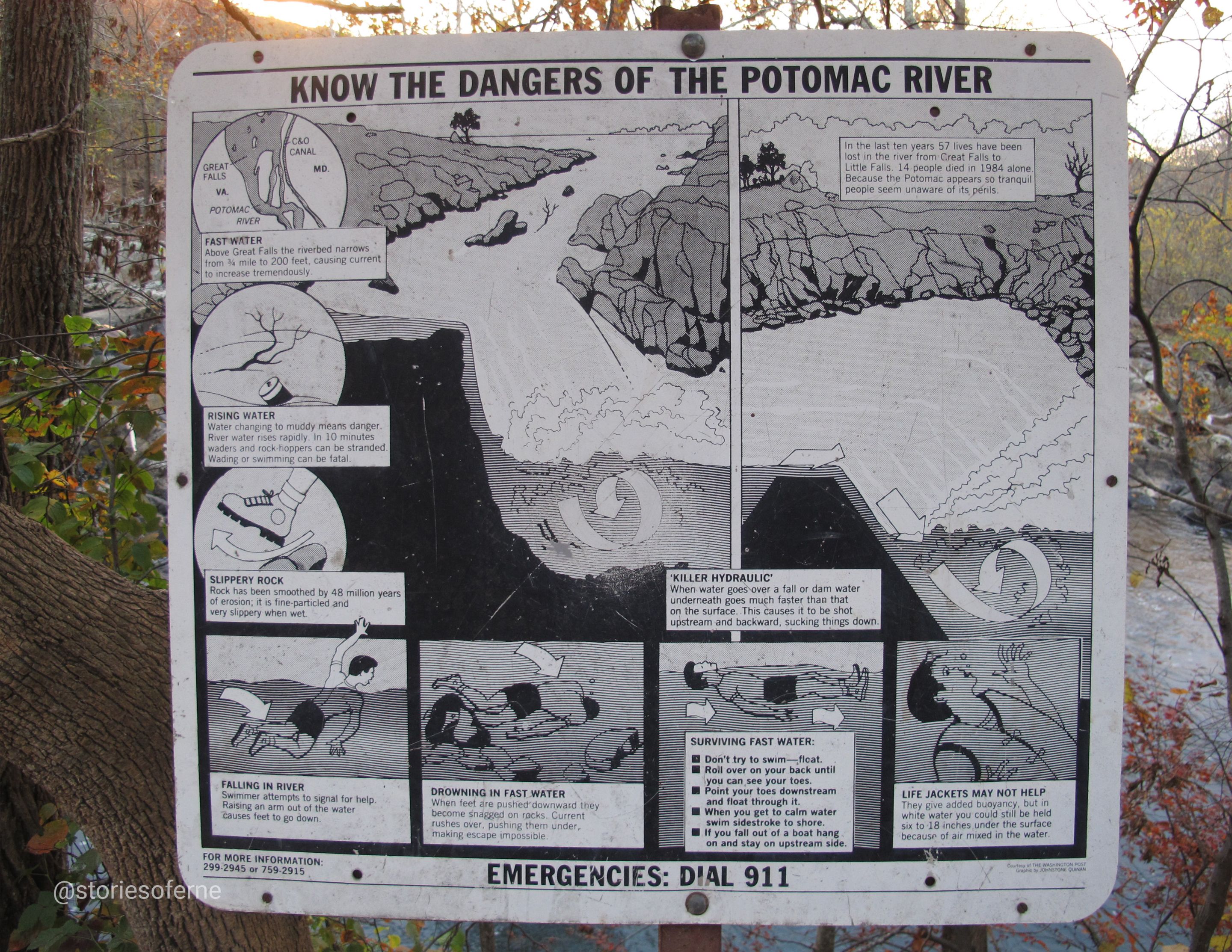 It's certainly crucial to be aware of these critical points during emergency situations however, that didn't stop me from capturing a quick photograph on the circular seats. Even a man's best friend didn't hesitate to pose and smile in front of my camera for a souvenir shot.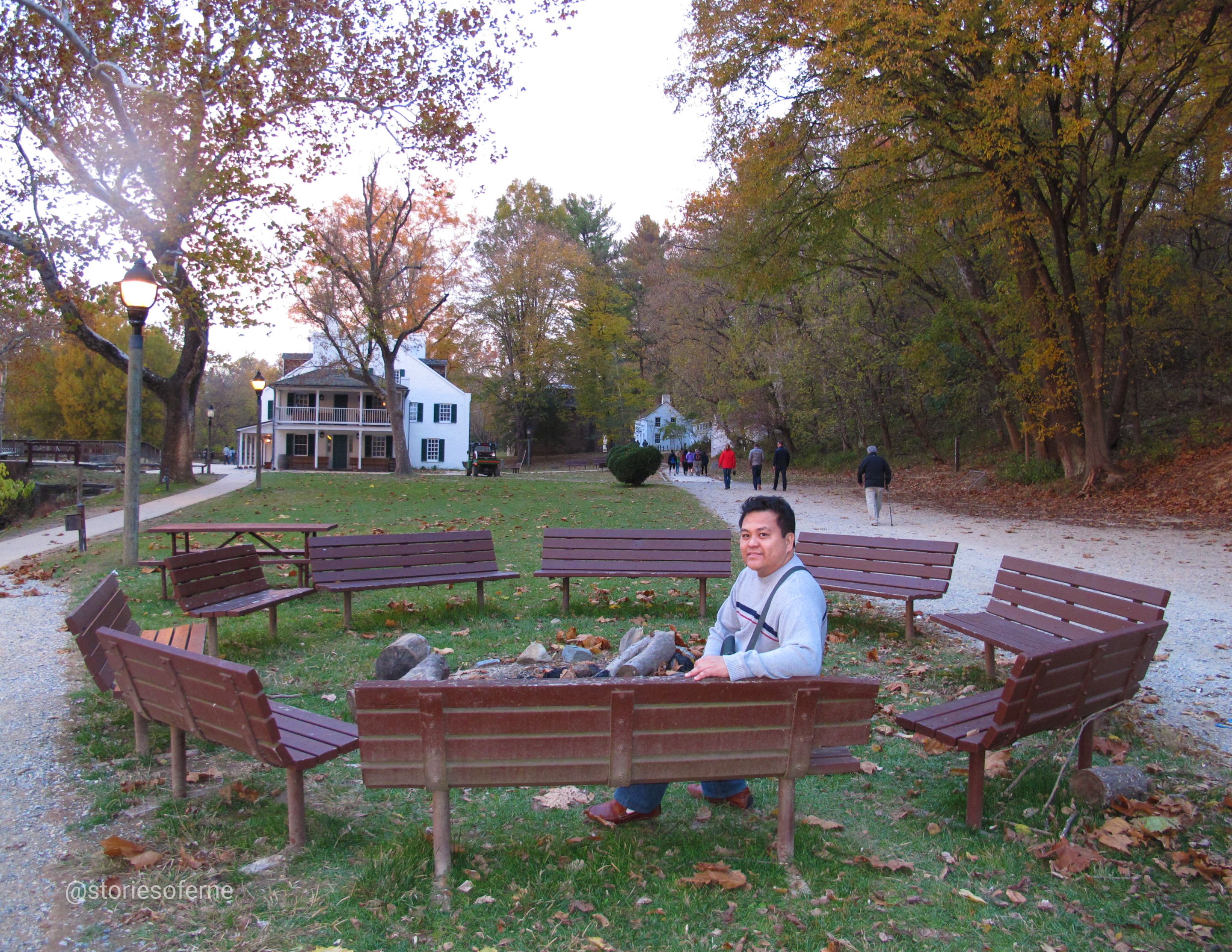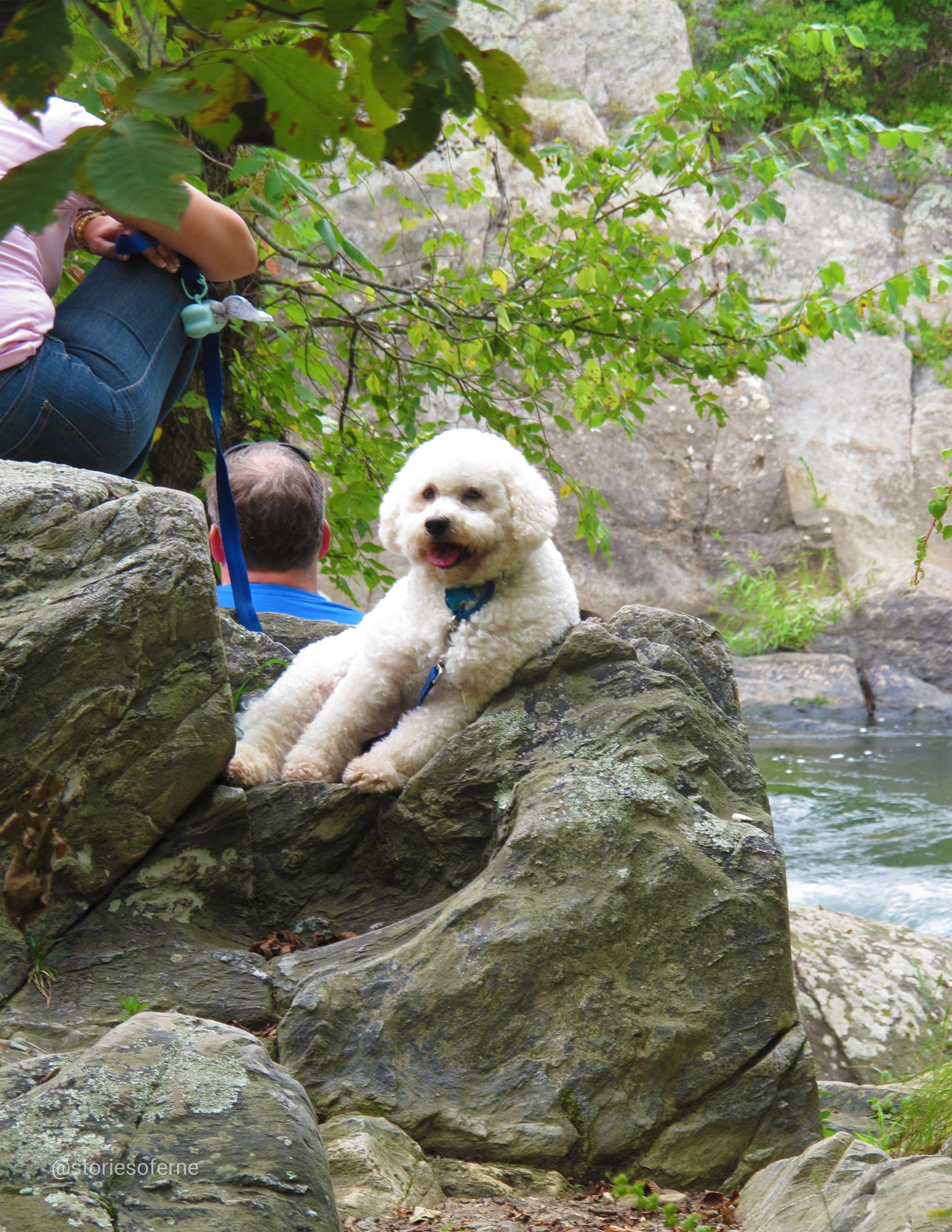 Walking further and continuing with the foot tracks, the chance came for us to proceed to the next phase of our journey, being up close and personal with the aquatic ecosystem up ahead.
Elevated Vistas of a Wild Water World
It was like landing on an alien planet! Never before have I seen so many rocks, boulders, and vegetation combined on a strange geographical terrain. The huge sign surely exhibited what we were supposed to find there - a unique bedrock terrace forest. I don't even know what that phrase meant.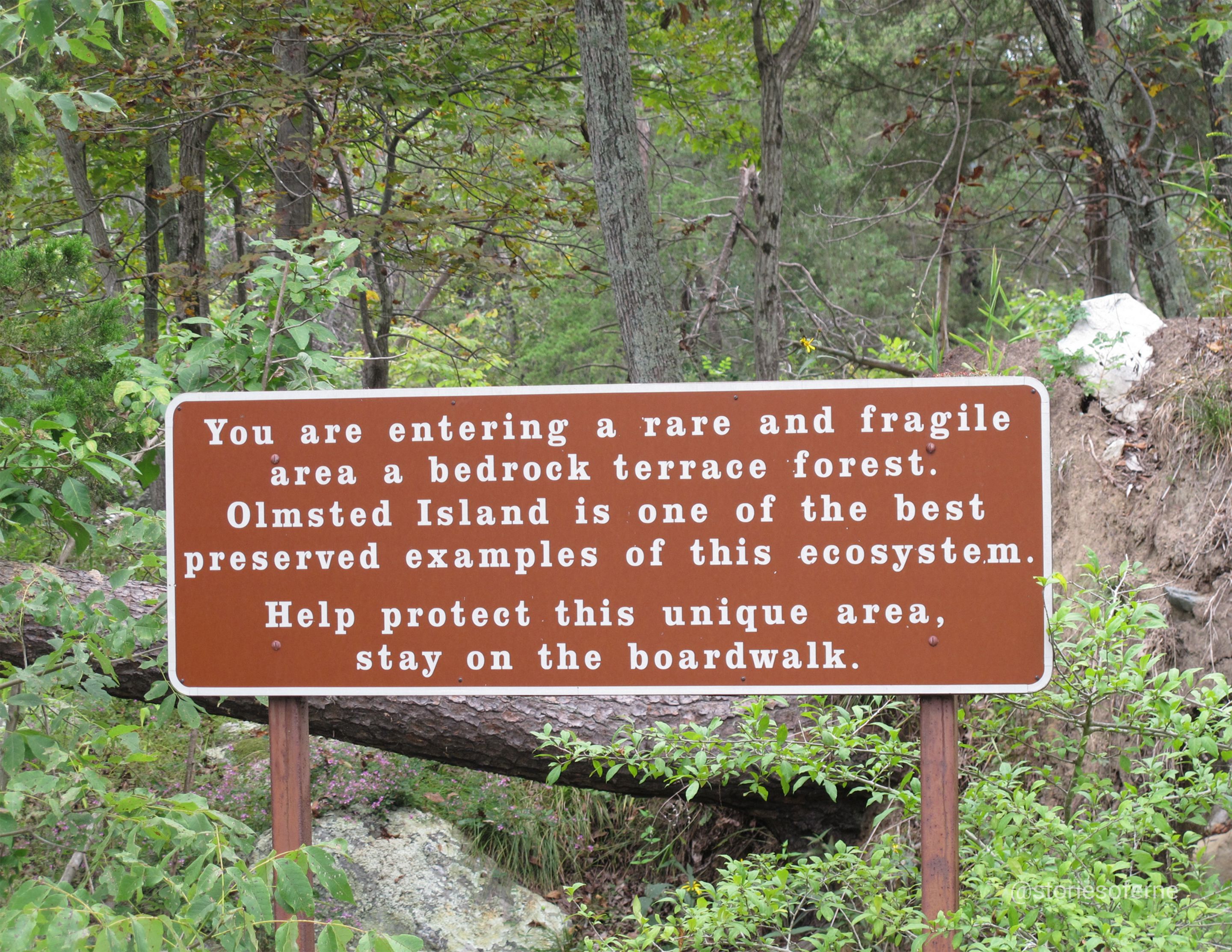 Thanks to the convenient wooden boardwalks, it would have been tremendously difficult to walk through the rugged paths. While walking on these raised platforms, we were flabbergasted by the incredibly magical movements of the aquatic world below our feet.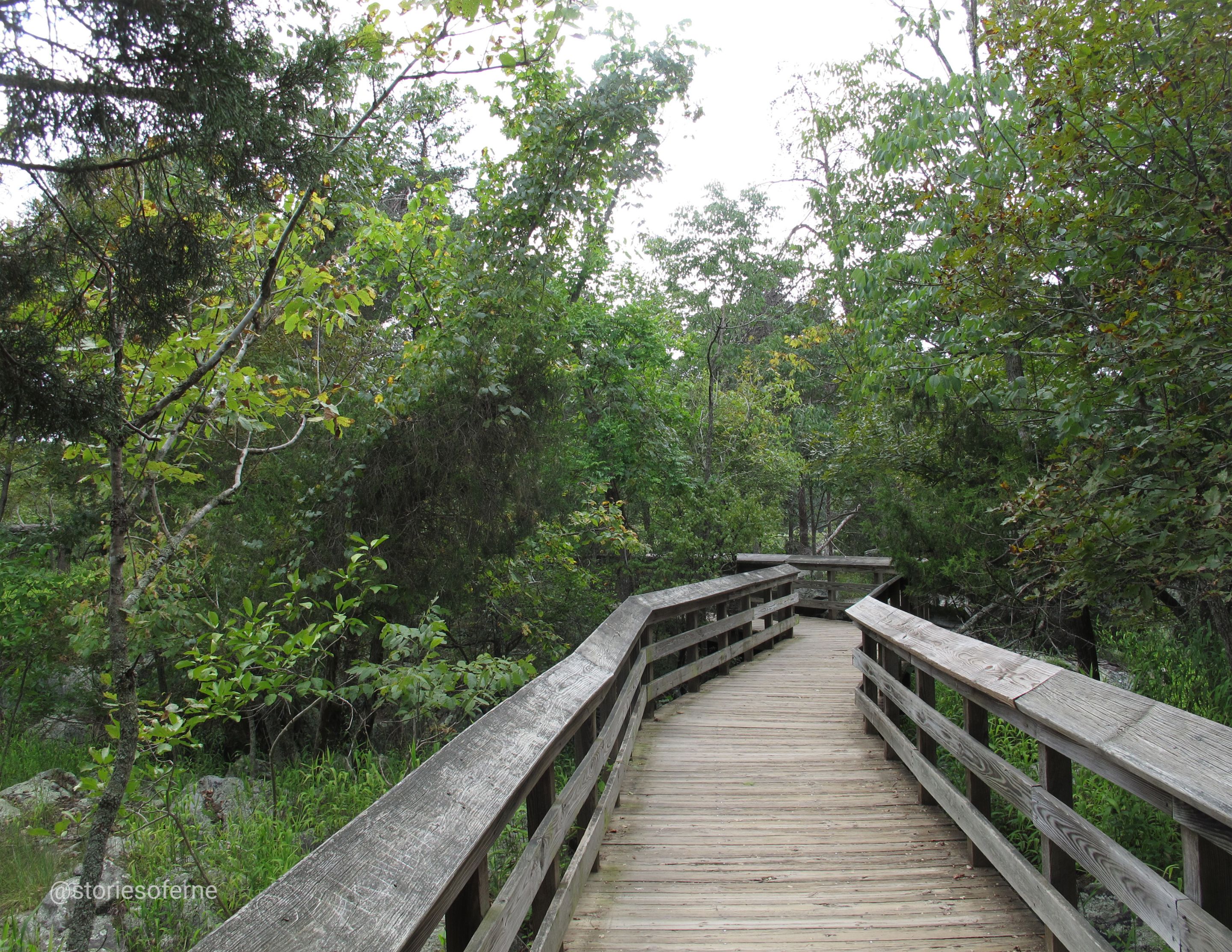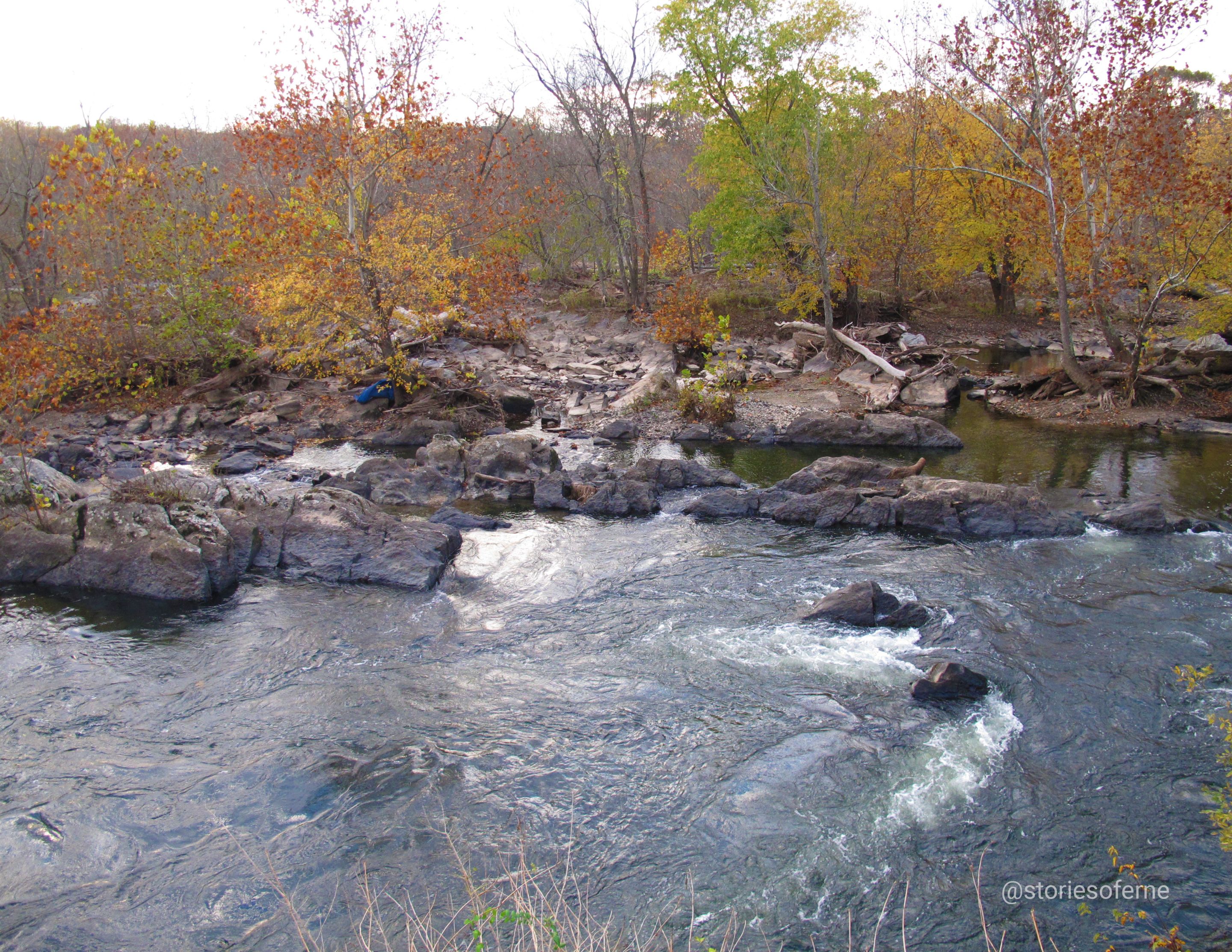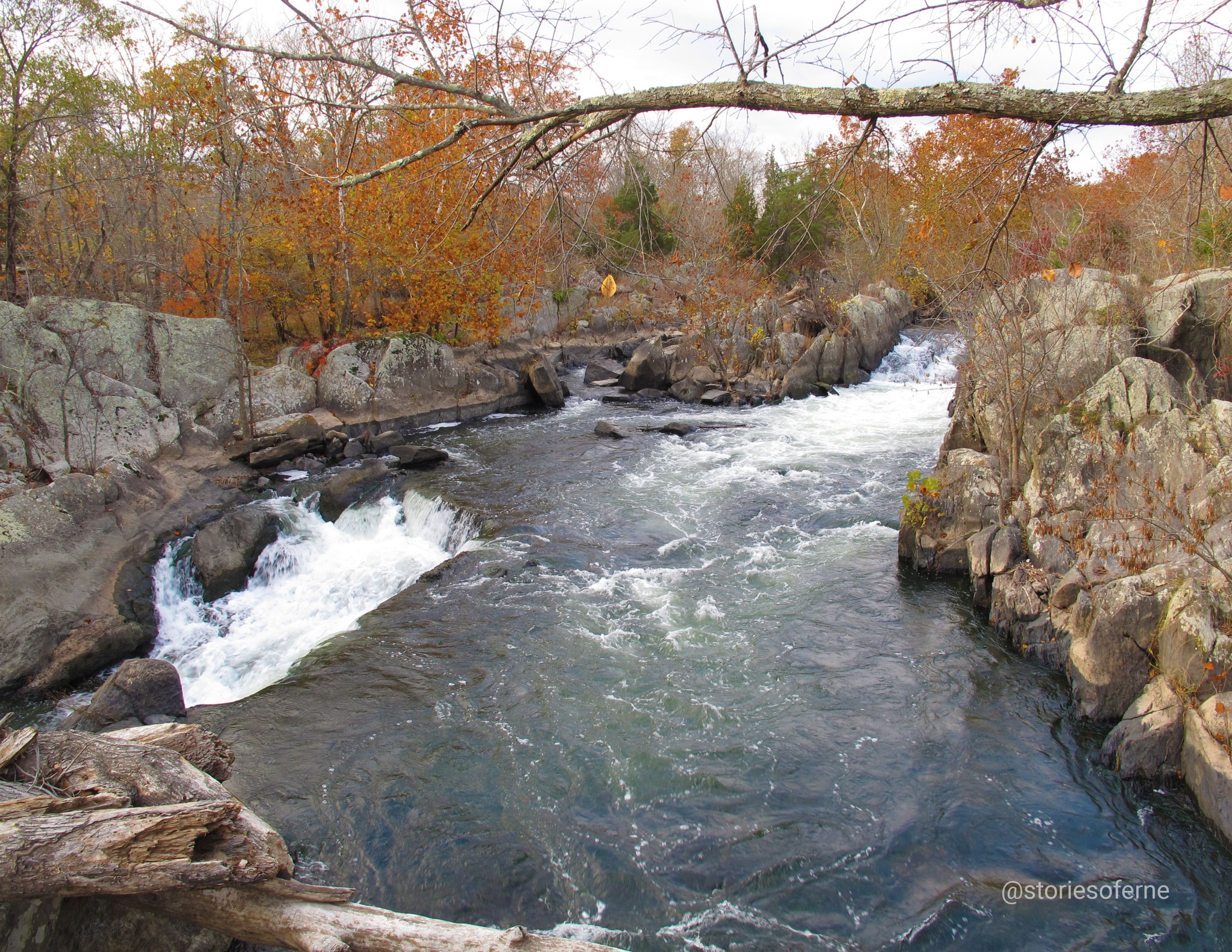 "It's such a thrilling experience to be hovering above the rapids!" I exclaimed while we were still moving through the boardwalks with our heads glancing downwards.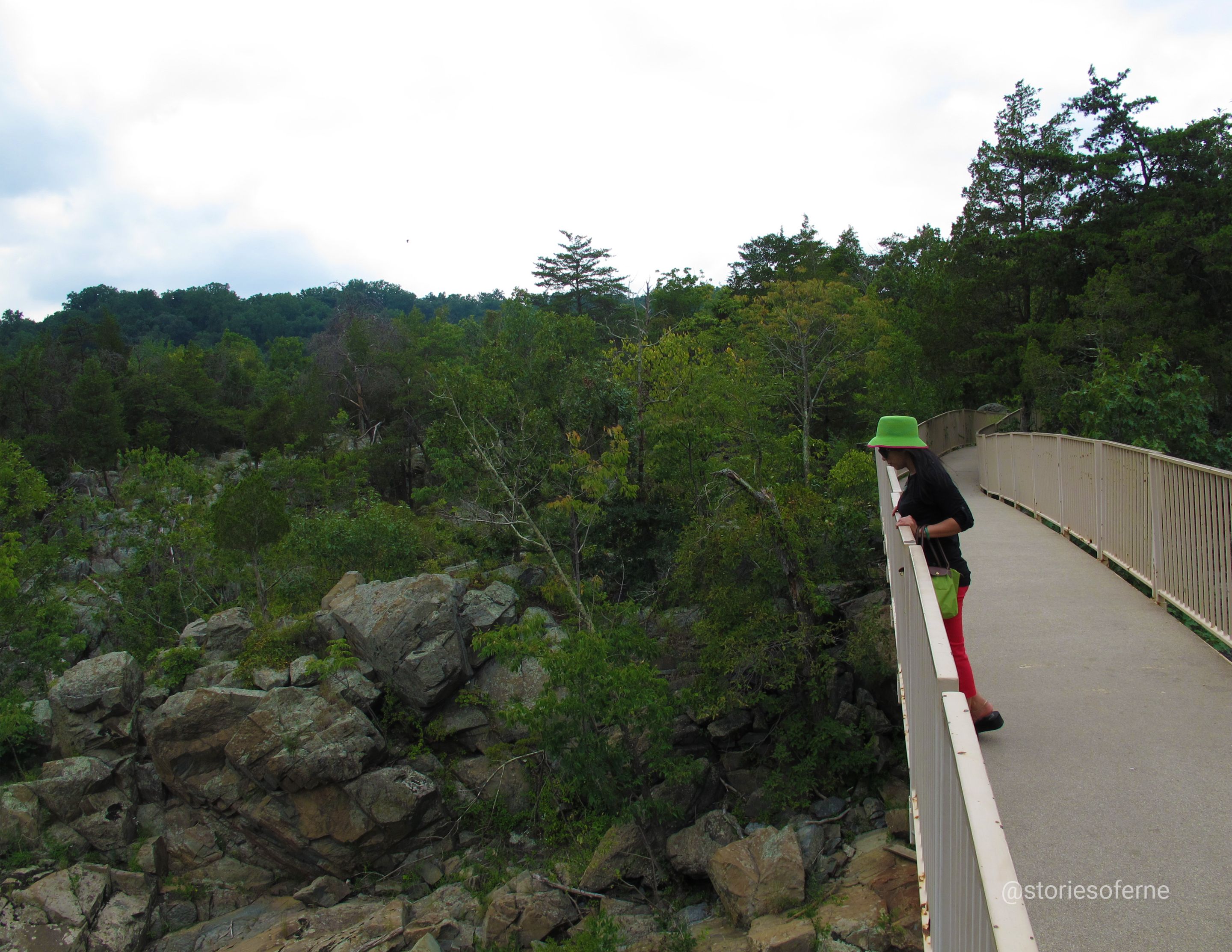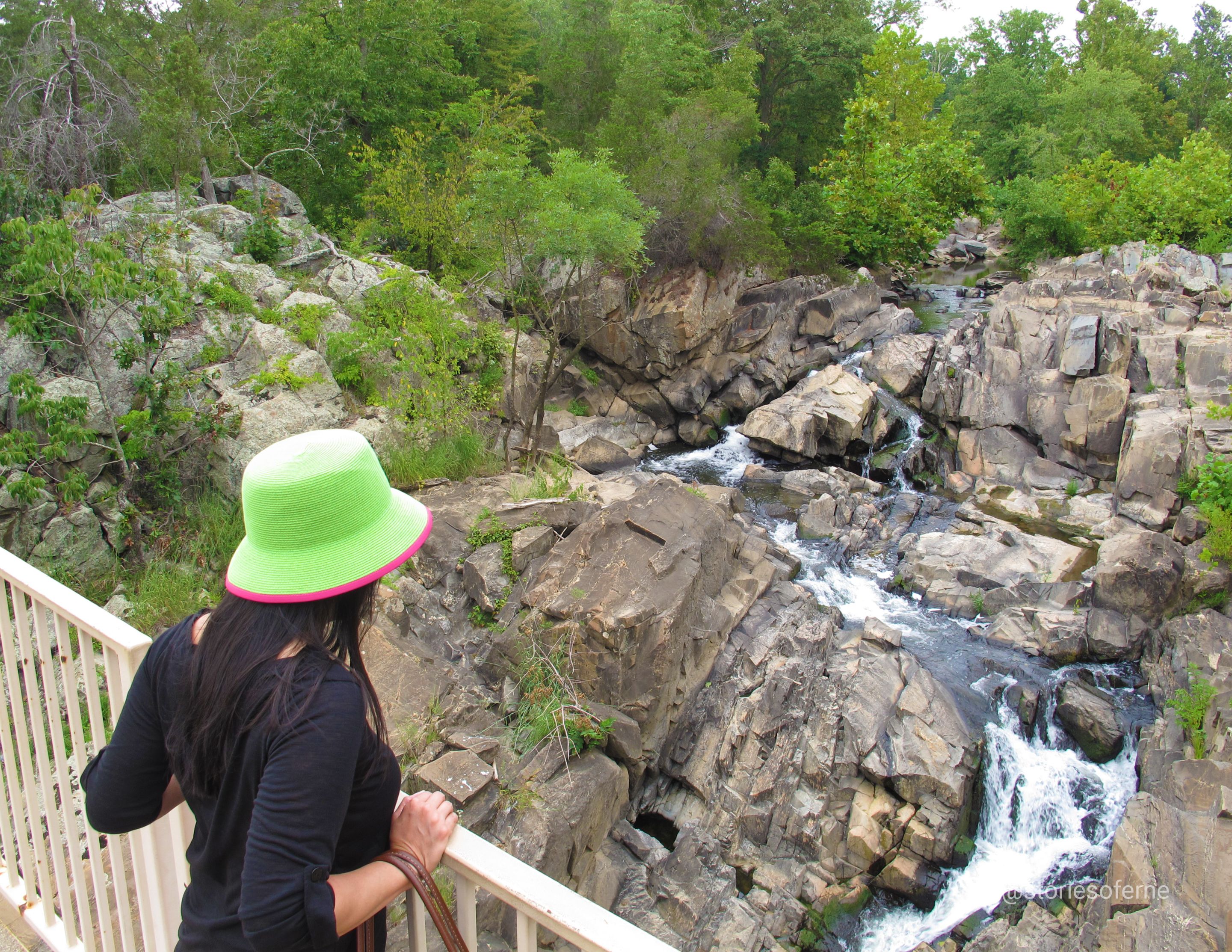 We could also hear the crystal-clear sounds of water crashing against the rocks and dancing in all directions. Although it initially appeared terrifying, there was actually a peaceful feeling of satisfaction that spread through my bones and flesh. If you'd close your eyes during those moments, it was most probably similar to listening to the background musical tunes while enjoying a rejuvenating spa treatment, perfectly stimulating!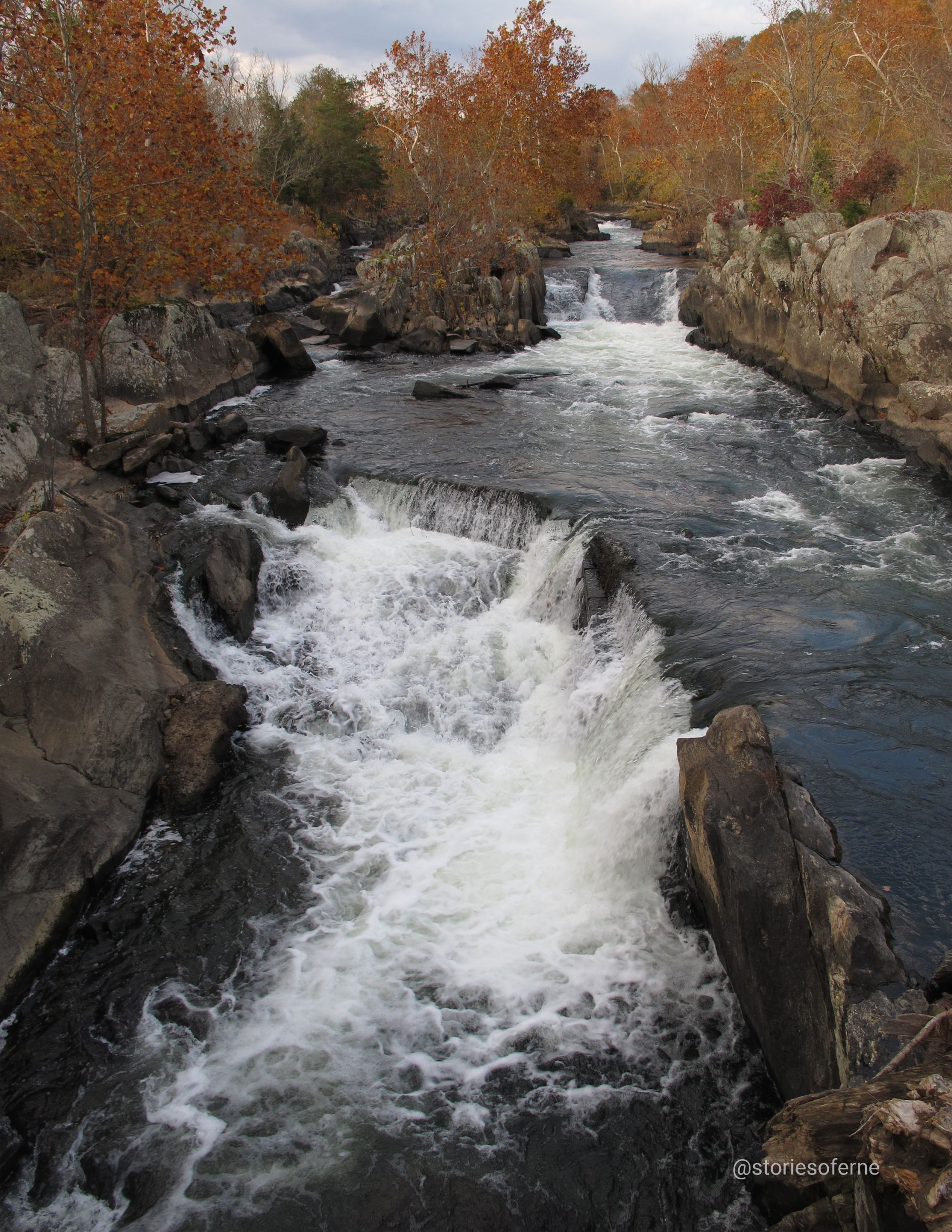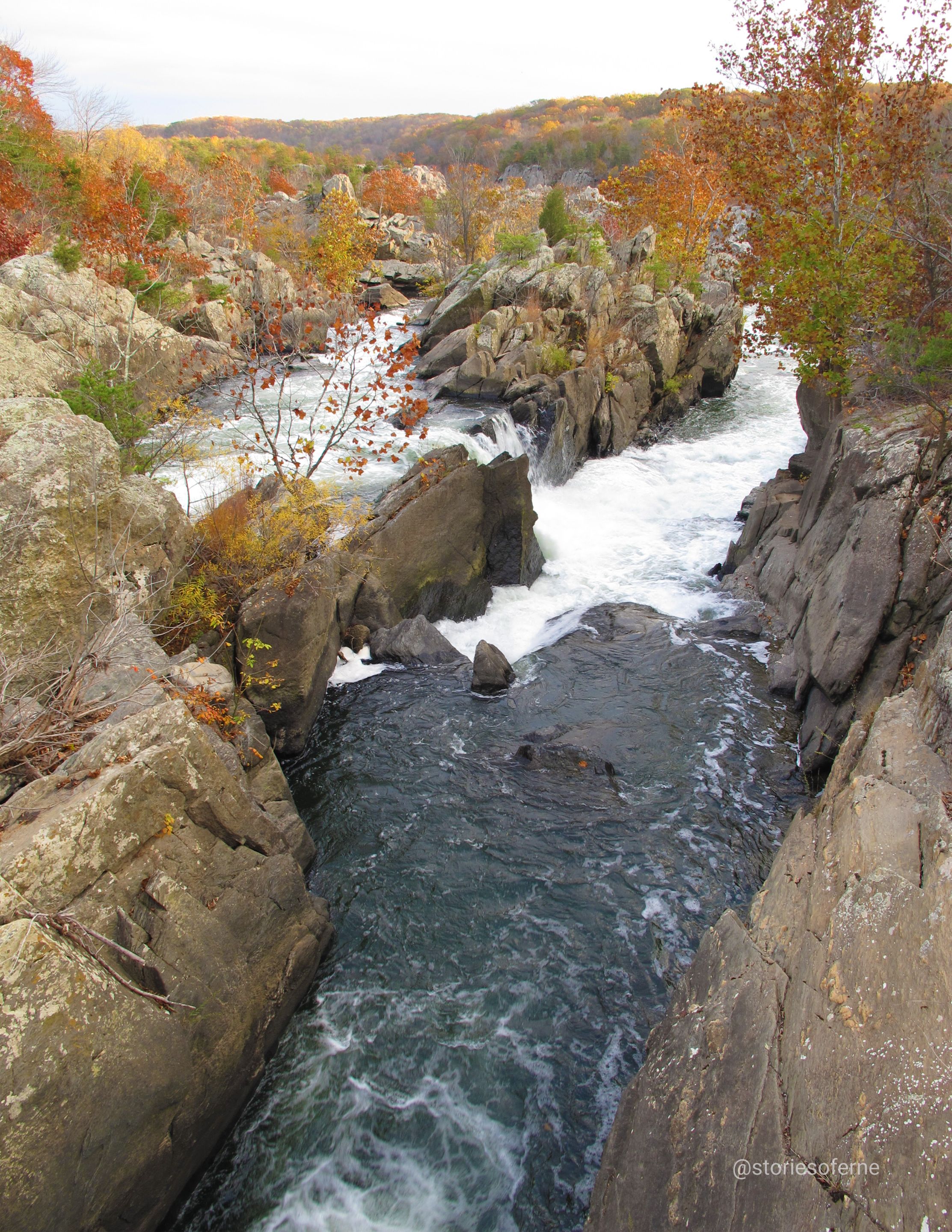 These types of escapades are preferably not for the faint of heart. For instance, you should not be scared of heights as you'll be perched on top of elevated floors measuring a far distance above the waterways. Also having the courage to venture into a strange wilderness like this one would allow you to completely enjoy the natural surroundings there.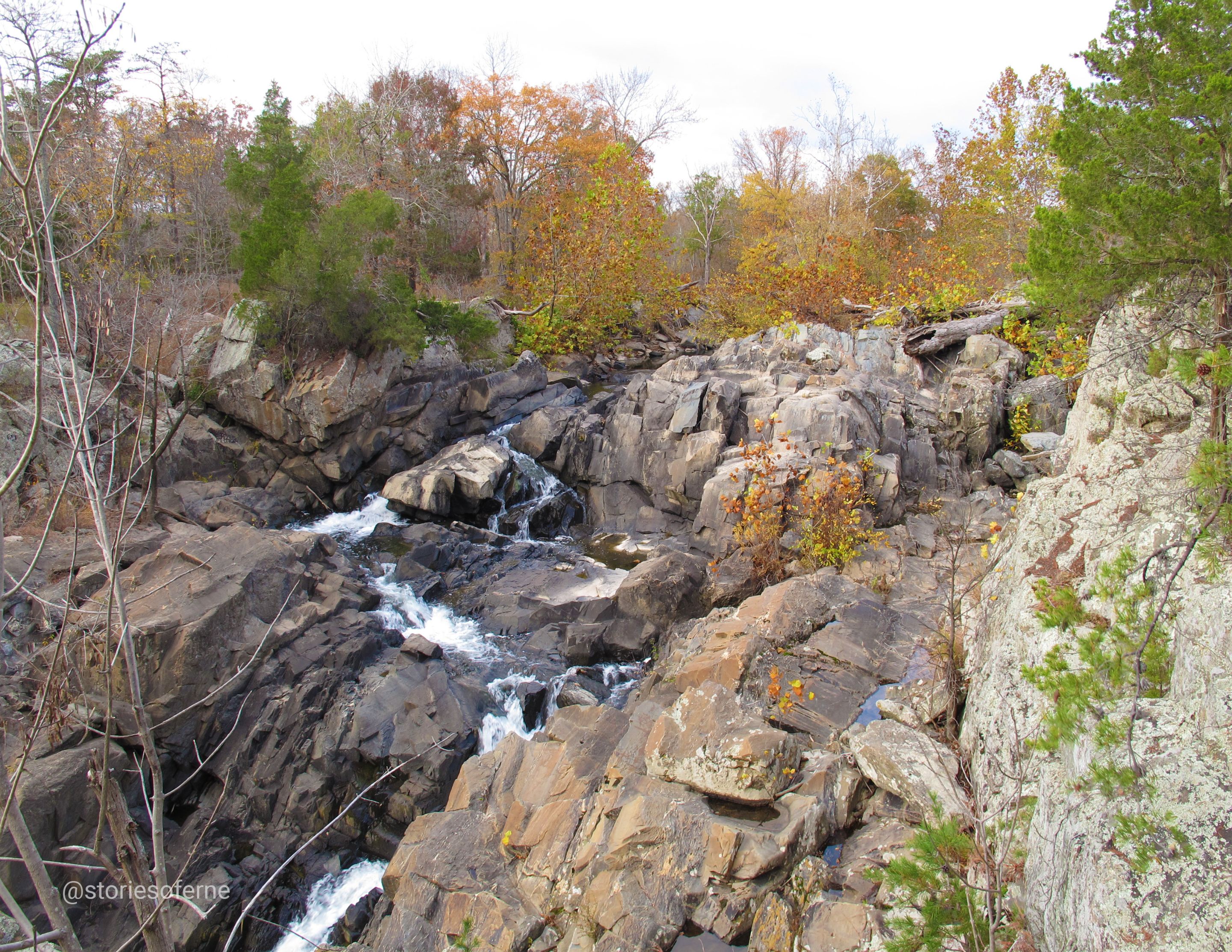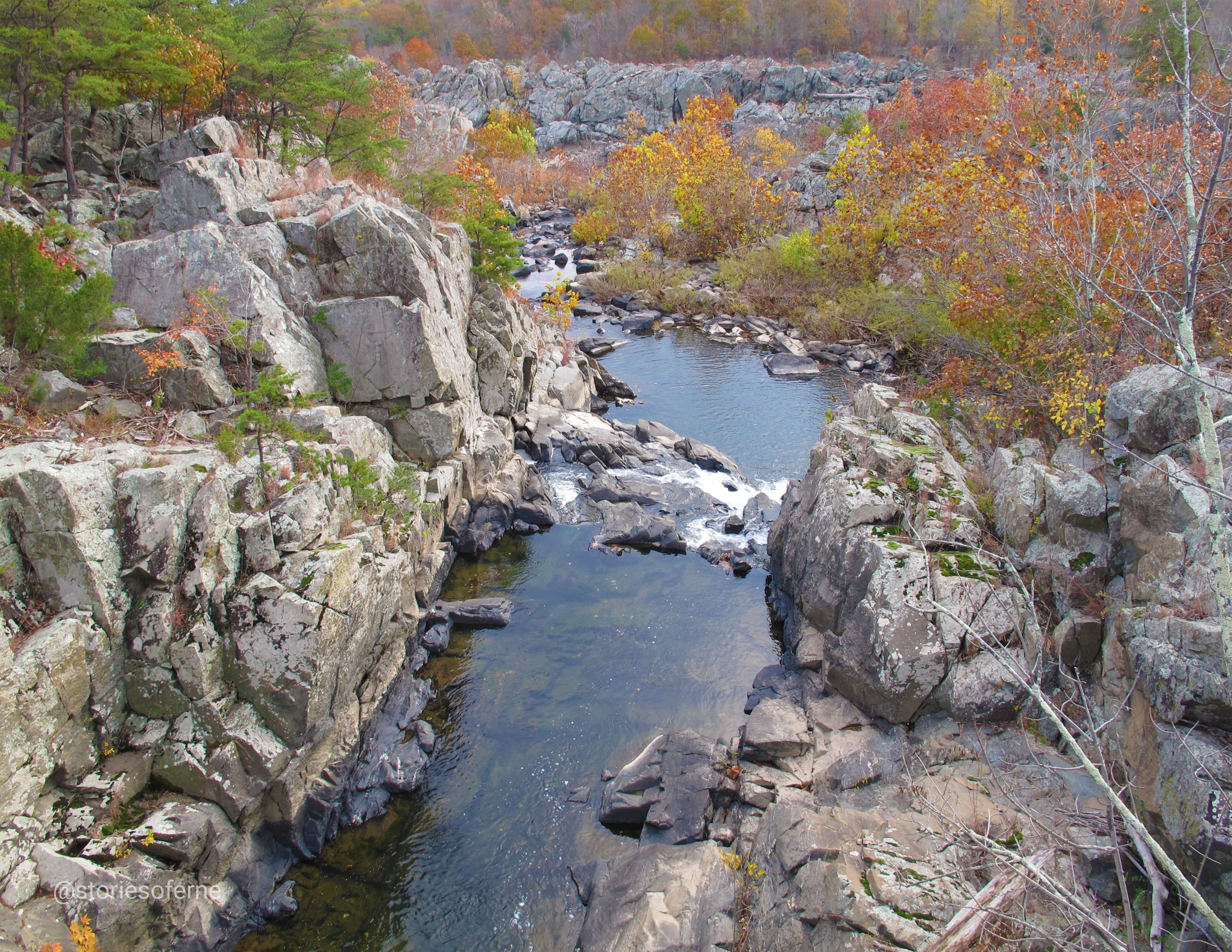 After savoring our time hiking through a maze of rocks, plants, and other green habitats, we finally reached our grand finale, the creme de la creme of our destination. Would you consider that marvelous creation of Mother Nature? I bet you would.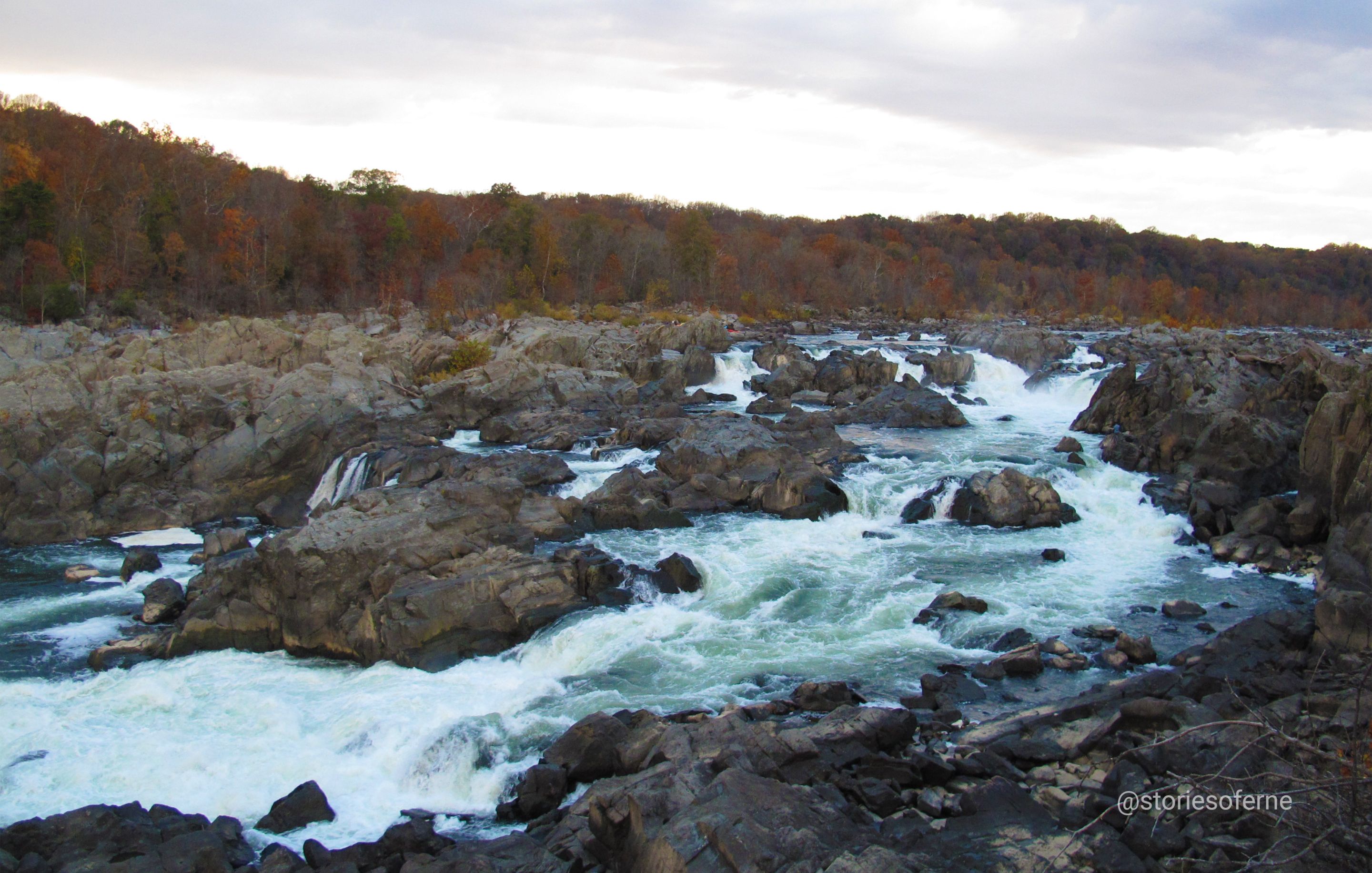 Those boulders may look minuscule to you, but for a sense of scale, look at these succeeding photos. Aren't those people on the kayaks extremely small compared to the massive rocks above them?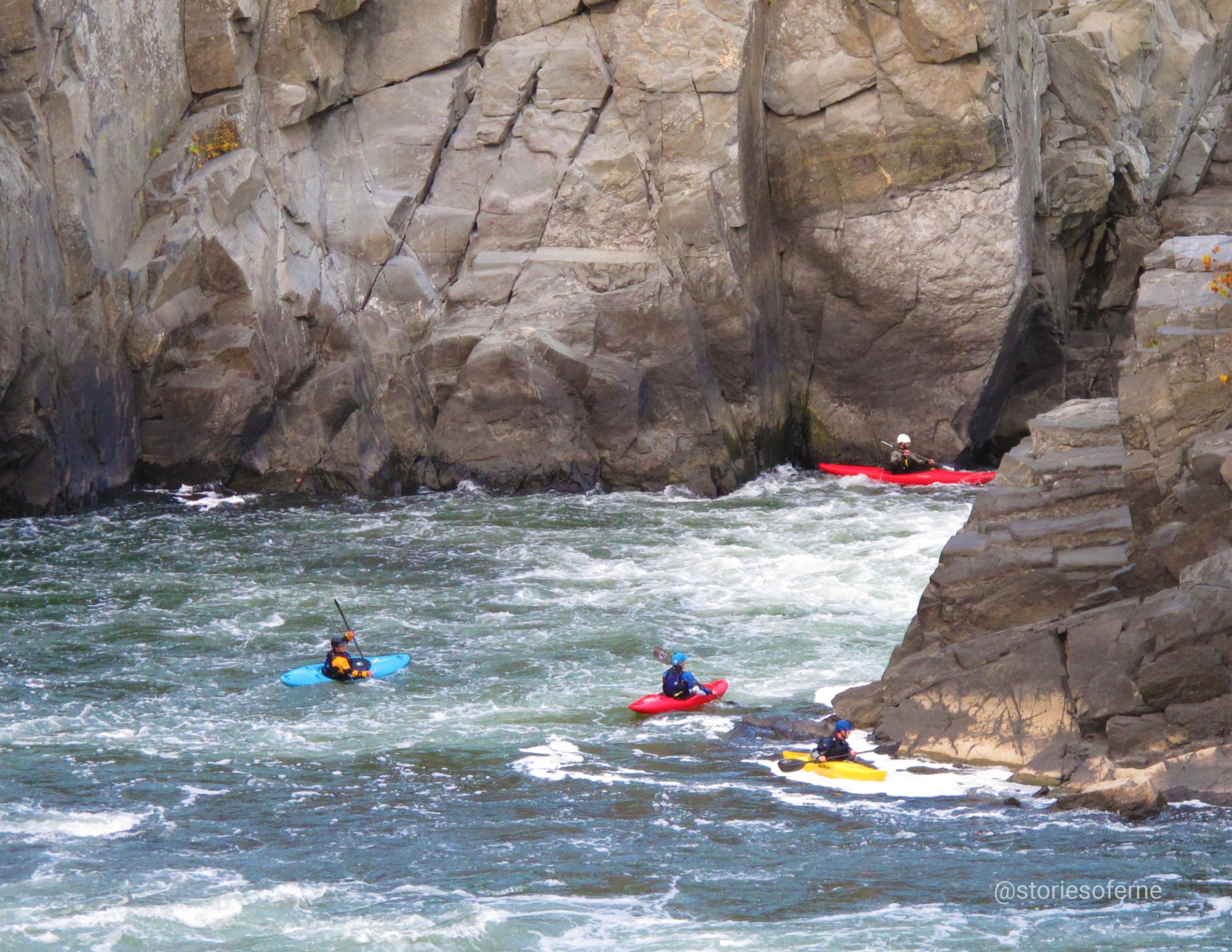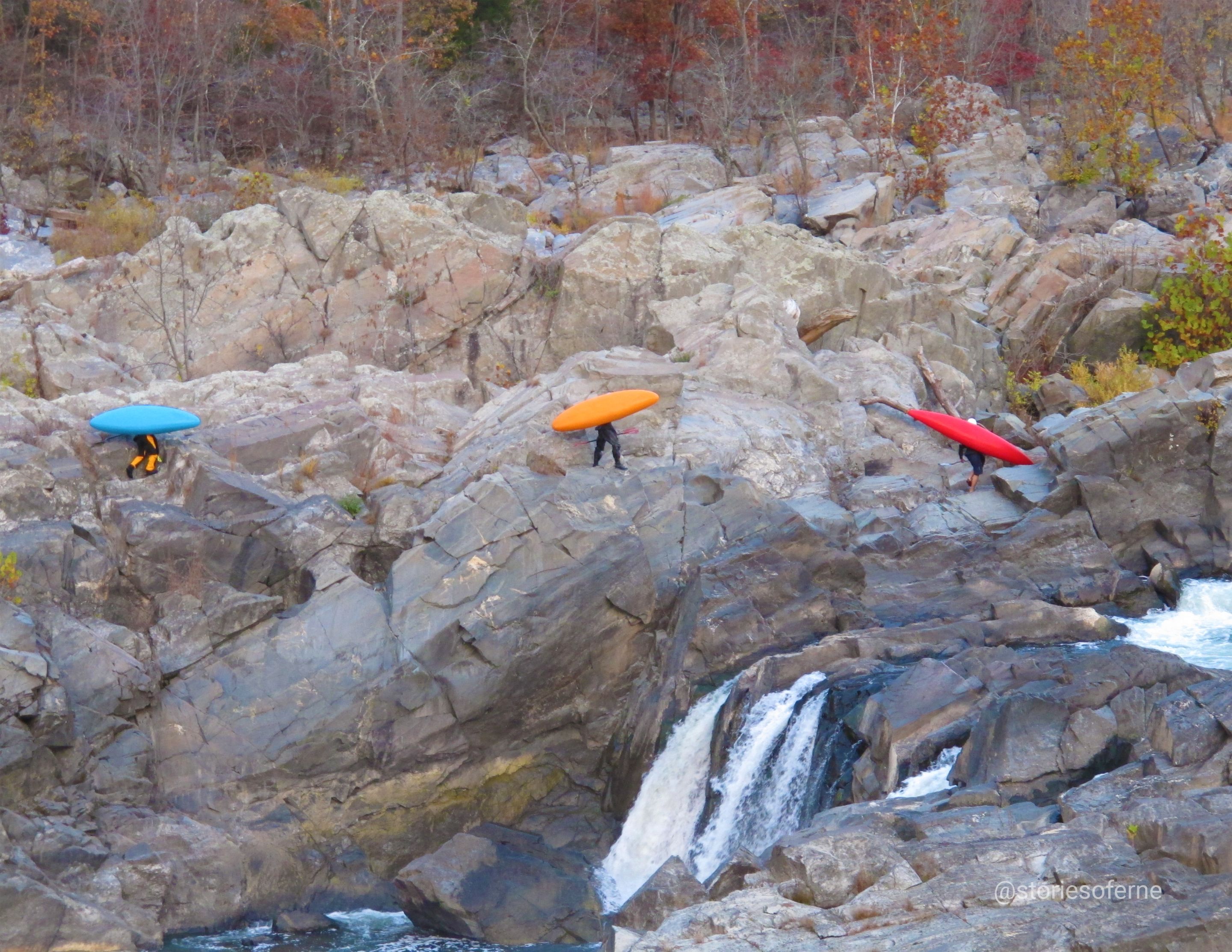 Aside from those adventurous water sports, there are also other recreational activities such as bicycling, horseback riding, picnicking, rock climbing, as well as hiking that are open for the more active individuals of our generation. Thus, there's fun for everyone!
Captivating Seasons of a Natural Treasure
I could linger in this specific spot for hours just by staring at the therapeutic landscapes beyond. The first photo below shows the Great Falls during a summer climate. Isn't that a picturesque panorama?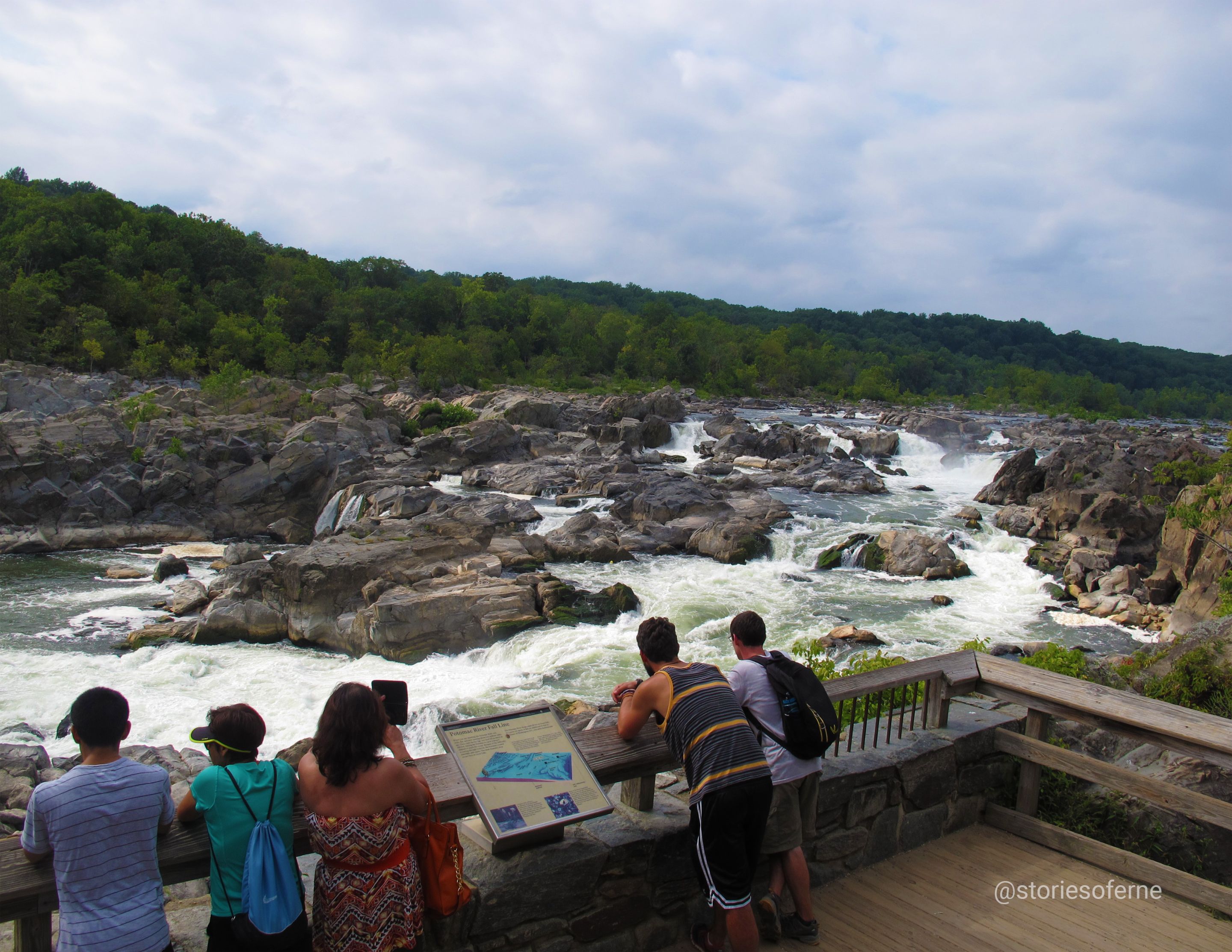 The next picture presents the same magnificent scene during autumn. Notice the colorful leaves of the season in the background. The weather's temperature during autumn may be cooler than the atmosphere during summer yet, either way, you still experience the same mesmerizing scenery of the natural landmark.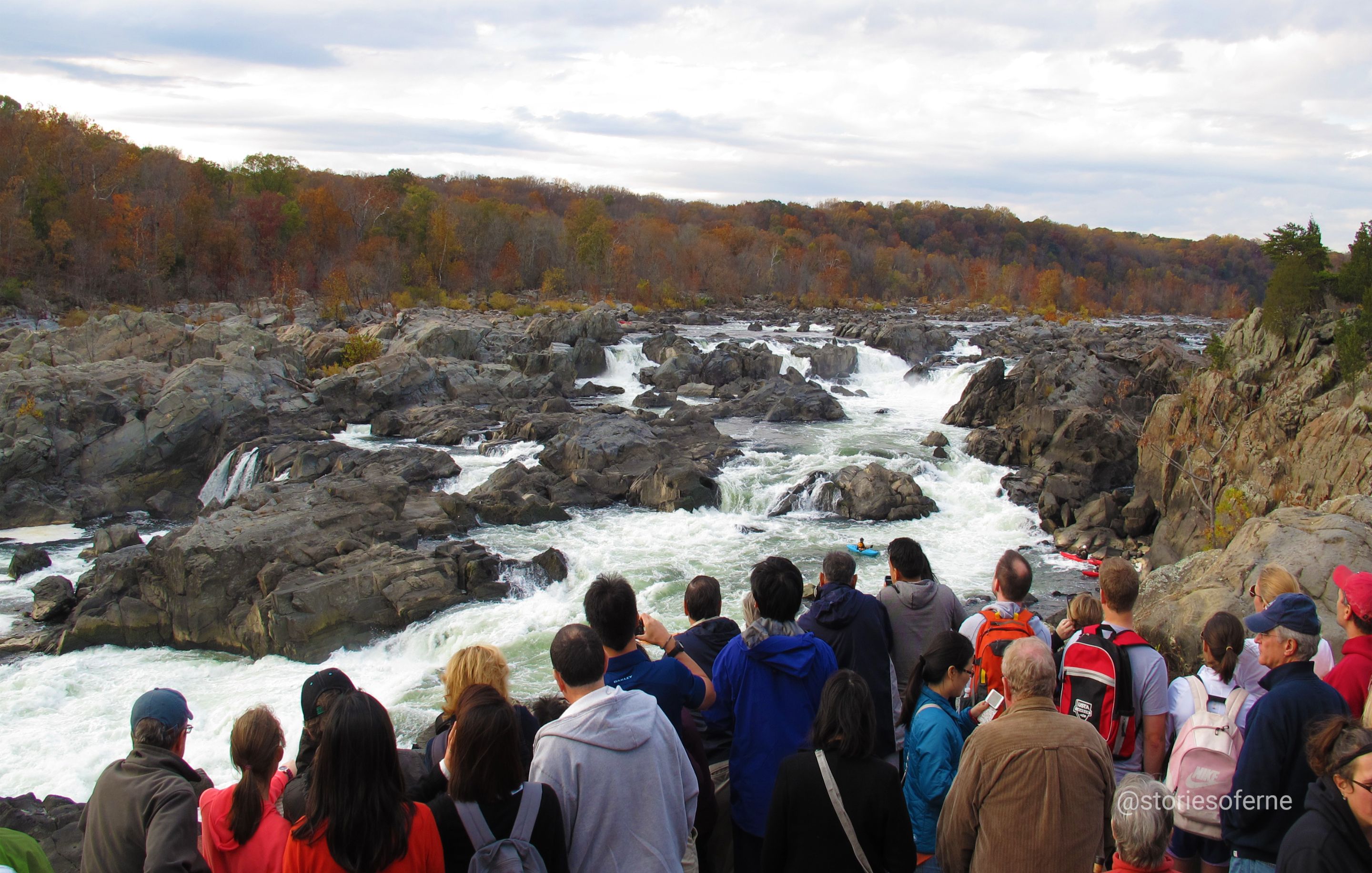 For more technical information while you're on the site, there's an illustrated board on the viewing deck that explains the physical characteristics of the waterfalls and most importantly the historical origins of this wonder of nature.
It was already late in the afternoon, and it was clearly getting dark. So we decided to go back to where we started, at the park entrance. I made sure we drank lots of water to hydrate our thirsty bodies as it was a tiresome but productive exercise.
"Wow! That was a long and fruitful walk, wasn't it?" I said to my companions as we were strolling back to the parking area.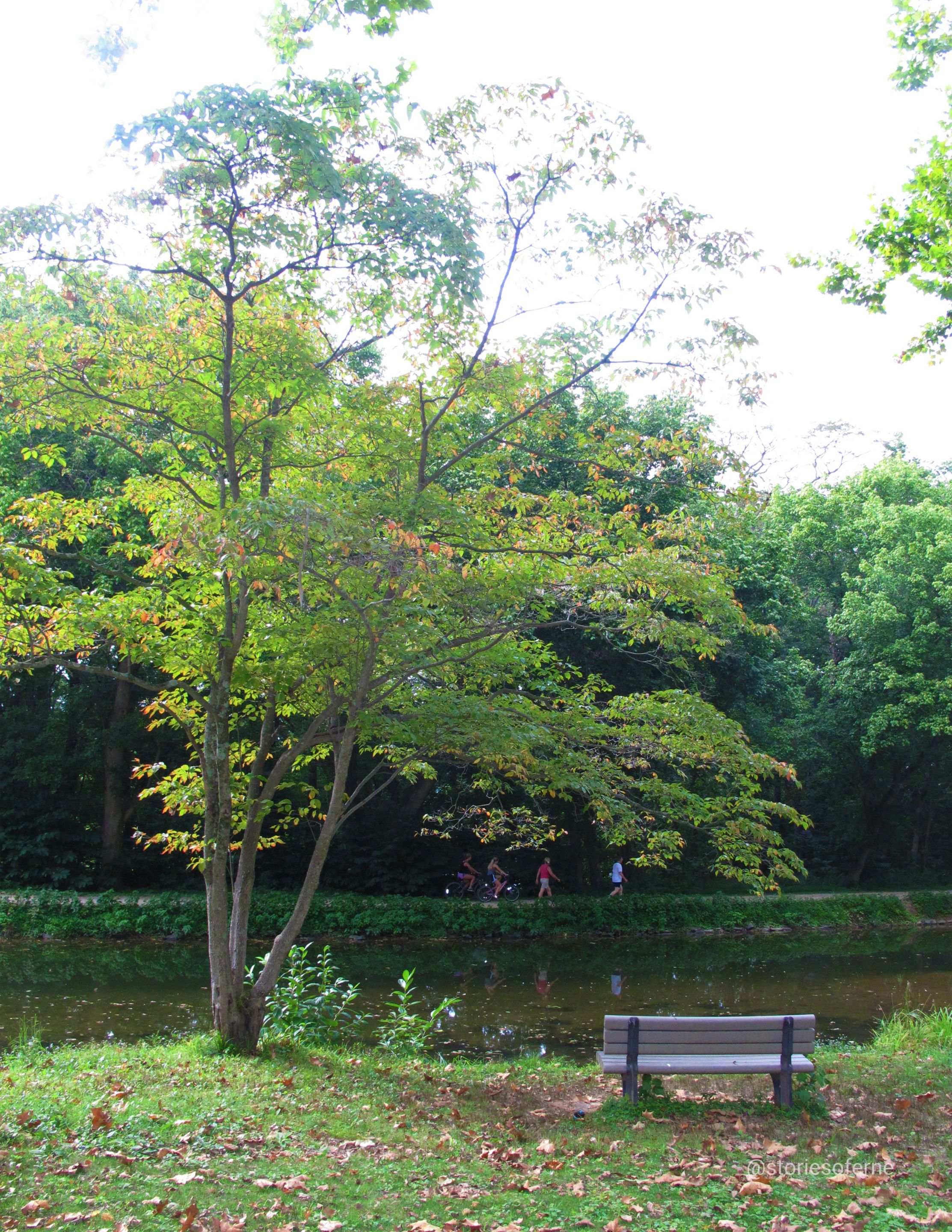 "But wait! Let's have a short break before heading home, okay?" they replied. Without hesitation, we immediately proceeded to a nearby bench along the riverbank, reminisced the events of the day, and waited for the glorious sun to set.
A Deserving Landmark for Adventure-Seekers
Now that you've reached this point, let's go back to the core question. Do I find this destination worth exploring?
My confident response? Absolutely!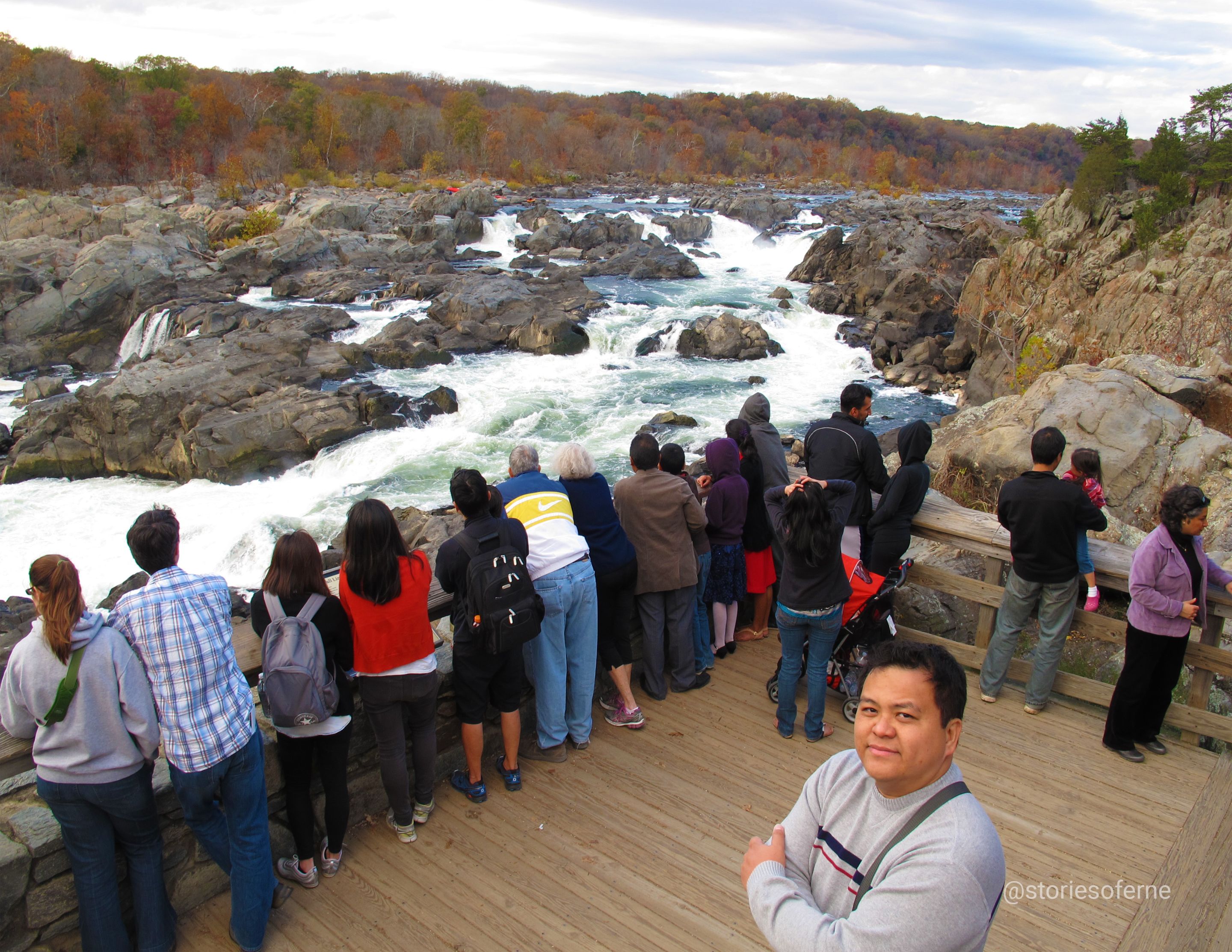 I'm not sure about you but, here are some major reasons to fully support my claim. Please consider these powerful benefits if you're planning a trip in the near future.
The Great Falls is a wholesome place intended for the entire family. There are many adventurous ways to enjoy the site, from recreational activities to just purely watching, admiring, and digesting the sceneries, ambiance, and elements of the natural environment.

The Great Falls is also suitable for those who love extreme sports like kayaking, rock-climbing, and engaging with the rapids.

The Great Falls is an excellent alternative to spending your time away from the hustles and bustles of the urban jungle. It's not too far away from the city by car and is a convenient location for nature lovers, curious explorers, and interested holiday-goers.
No regrets at all. Go ahead, seek, and explore the famous Great Falls. No one's stopping you.
#Hive, have you been here?
---



STORIES OF ERNE
Architect | Adventurer | Lifehacker
Cofounder of Architecture+Design Community on Hive
Self-Expression Empowers Human Evolution™
© 2021 @storiesoferne All Rights Reserved