Immerse with History at Tyrol Panorama Museum & Kaiserjagermuseum
An Unexpected Surprise
"Never judge a book by its cover." You've probably seen or heard about this popular saying somewhere, and are familiar with its lesson. Why am I saying this? Well, let's take a few seconds to stare at the header image. At first glance, I had the impression it was a mausoleum. There was nothing extra special with that building's exterior appearance the moment I arrived at the site. The facade looked mundane to me. Or so I thought.
That was where I was mistaken. Because that ordinary-looking edifice was merely the skin of something much deeper. For, in reality, it was the cover of an ancient book that protected the historical jewels of that significant landmark, a location extremely vital - that it was instrumental in that region's rise to independence.
The Paradigm Shift
Knowledge of the truth changes your perspective. And the fact that the Tirol Panorama Museum & Kaiserjägermuseum was living proof of a strategic milestone that occurred in the same location, the awareness of that critical event was enough to silence my ever-curious mind.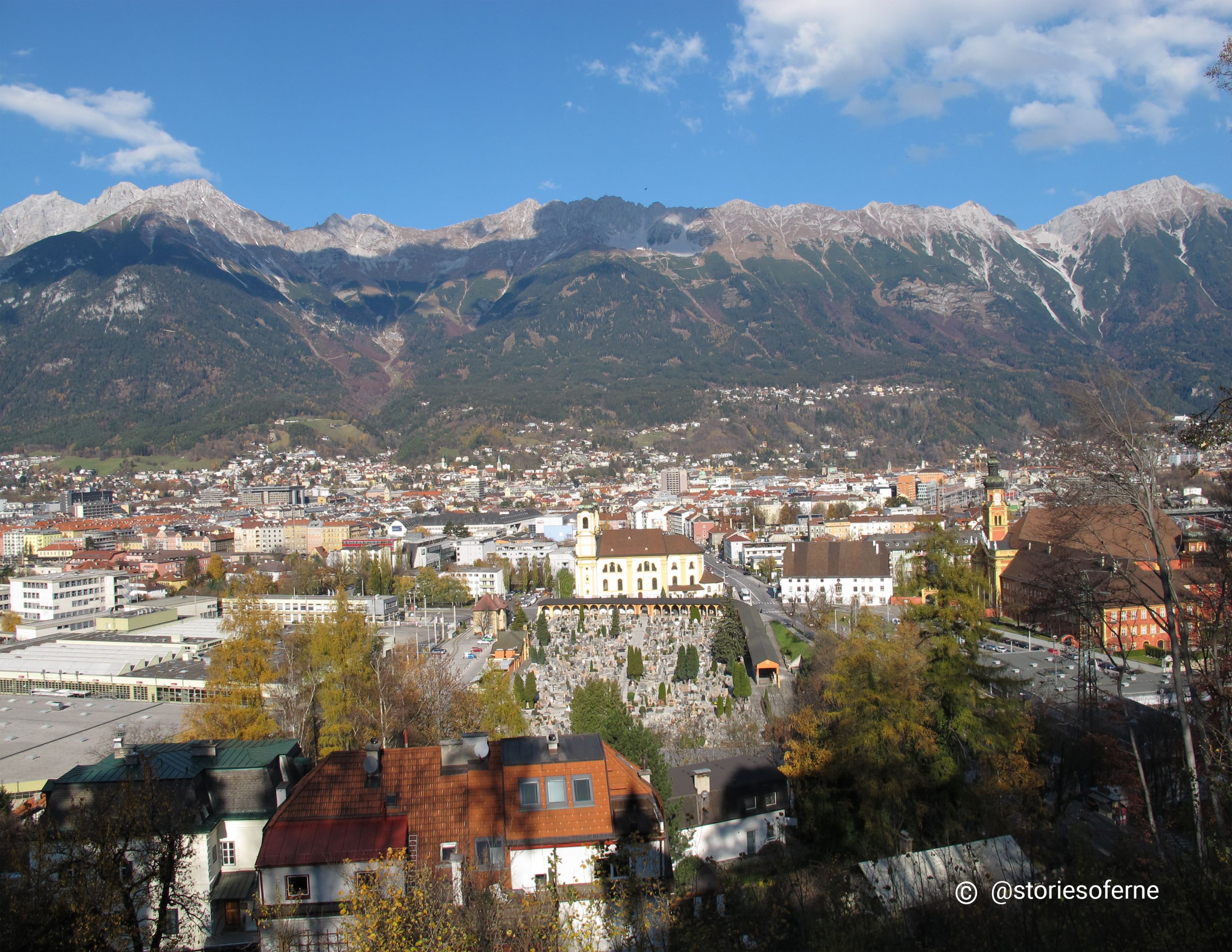 I was obviously standing on historic ground. That piece of land was where a massive revolution took place, cementing Tyrol, a western state in the country of Austria, on the global map. And because this was such a tremendous turning point in their evolution as a nation, they built a dedicated museum to pay tribute to this historical event.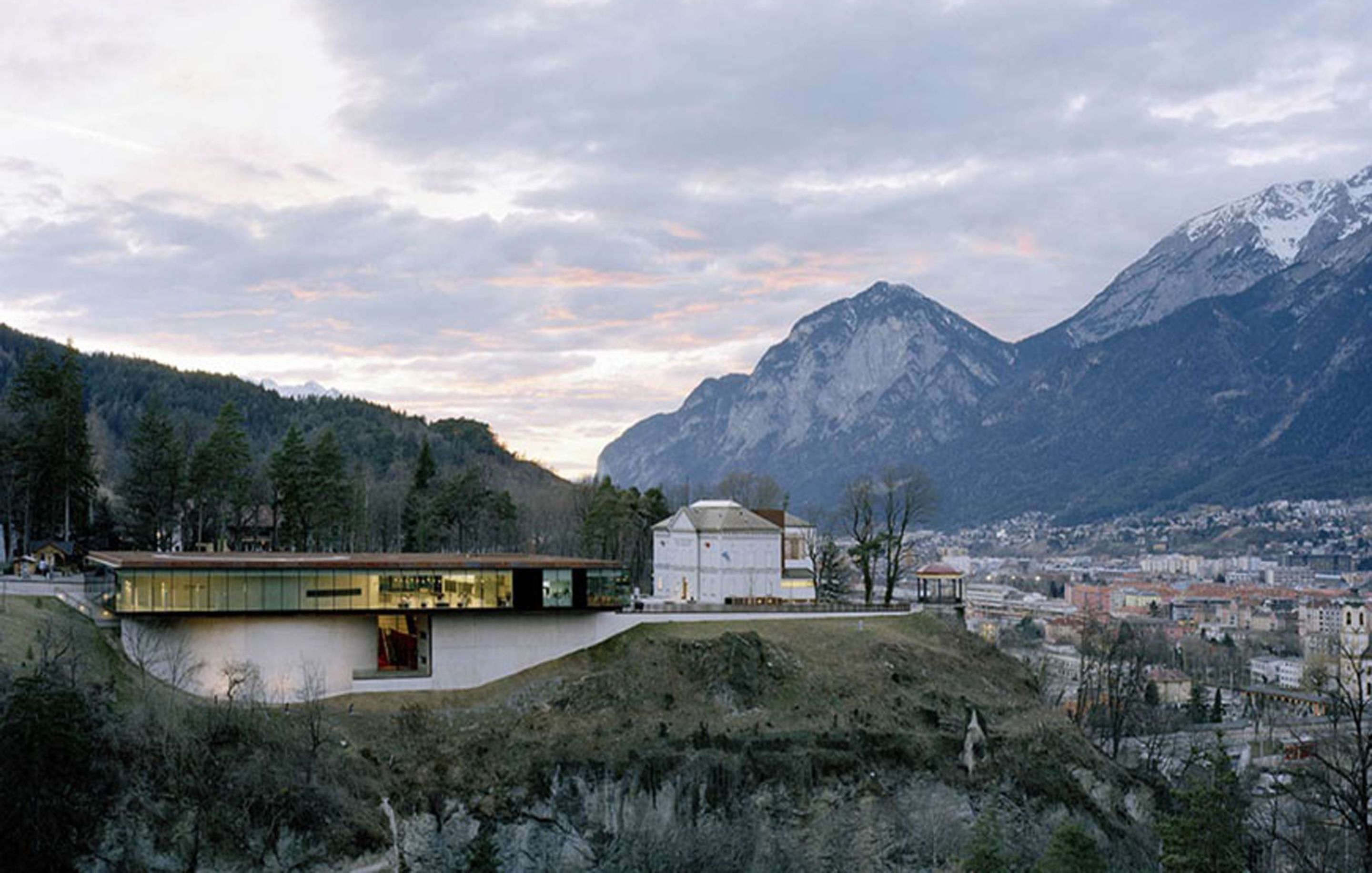 Source
The entire complex is perched on top of a hillside plus consists of 2 buildings that are linked together via a subterranean tunnel: a modern block incorporating the Tirol Panorama Museum that's fully surrounded by glazed panels, and an 18th-century suburban residence called the Kaiserjägermuseum. From that vantage point, you get to experience the spectacular panoramic views of the city of Innsbruck, the capital of Tyrol. From a diverse mix of radiant blue skies, majestic mountain peaks, vibrant foliage, and the distinctive Austrian architectural style, it's difficult not to be mesmerized by what you see.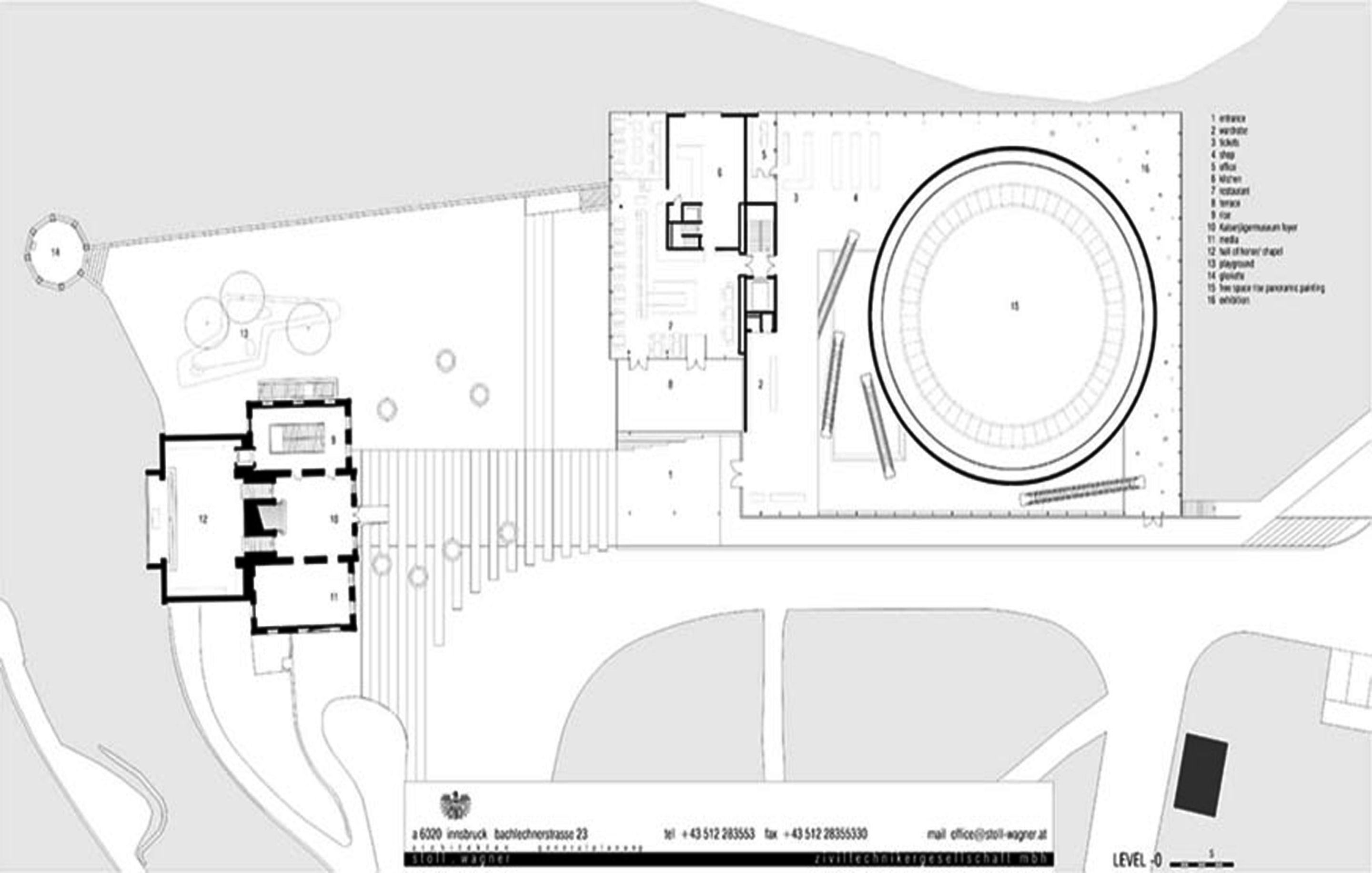 Source
The museum's floor layout was straightforward and its interior expanse were clean. minimalistic, and comfortably spacious. Moving through the different exhibitions of historical narratives was a breeze. I promise - you won't get lost once inside its premises as there were many guideposts and friendly staff who ensured that your educational and entertainment satisfactions were worth every Euro you paid.
Who was Andreas Hofer?
This publication would not have existed if not for this man. Tyrol and Innsbruck would not have been the renowned attractions you know today if not for this humble drover and innkeeper, who in the year 1809 commenced an uprising against the invading Napoleonic military.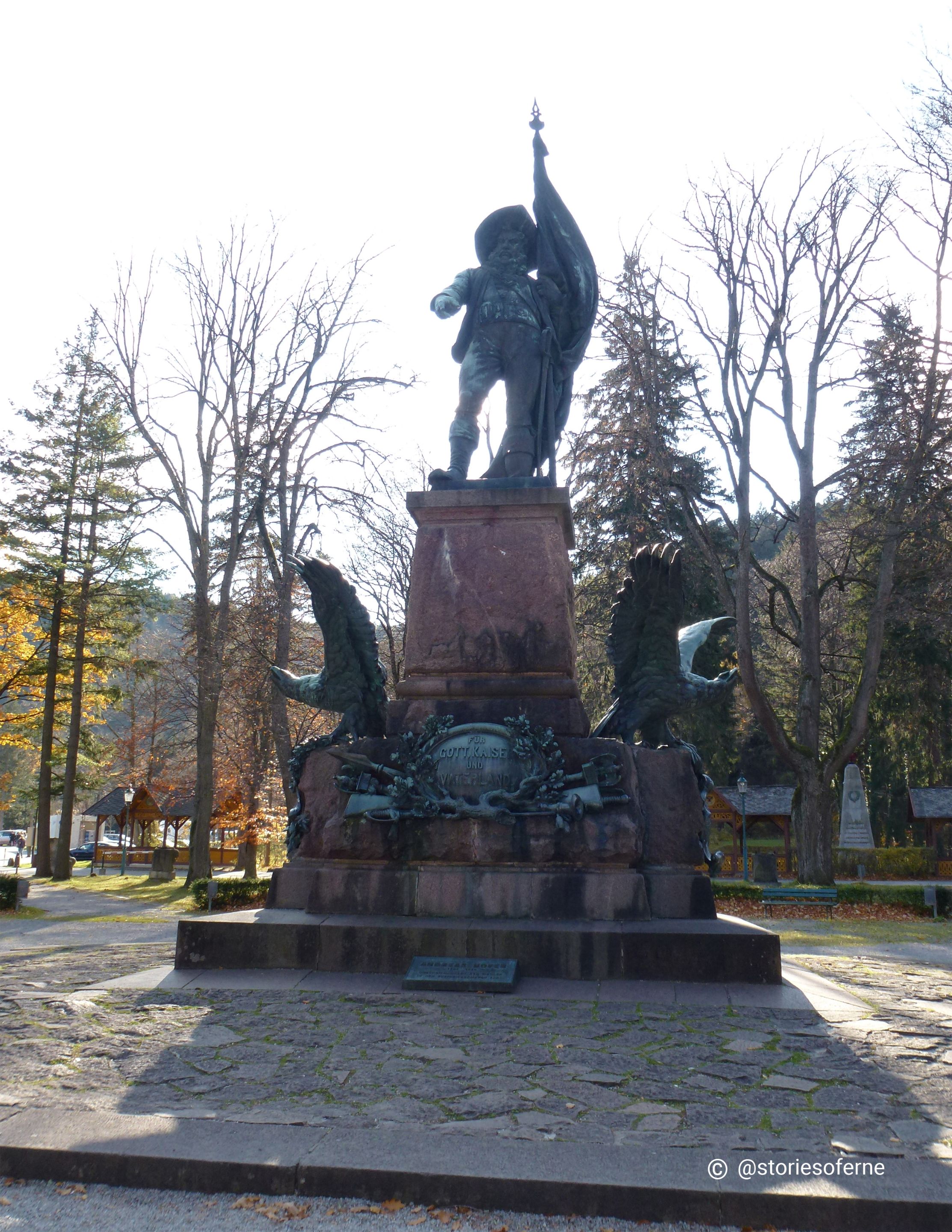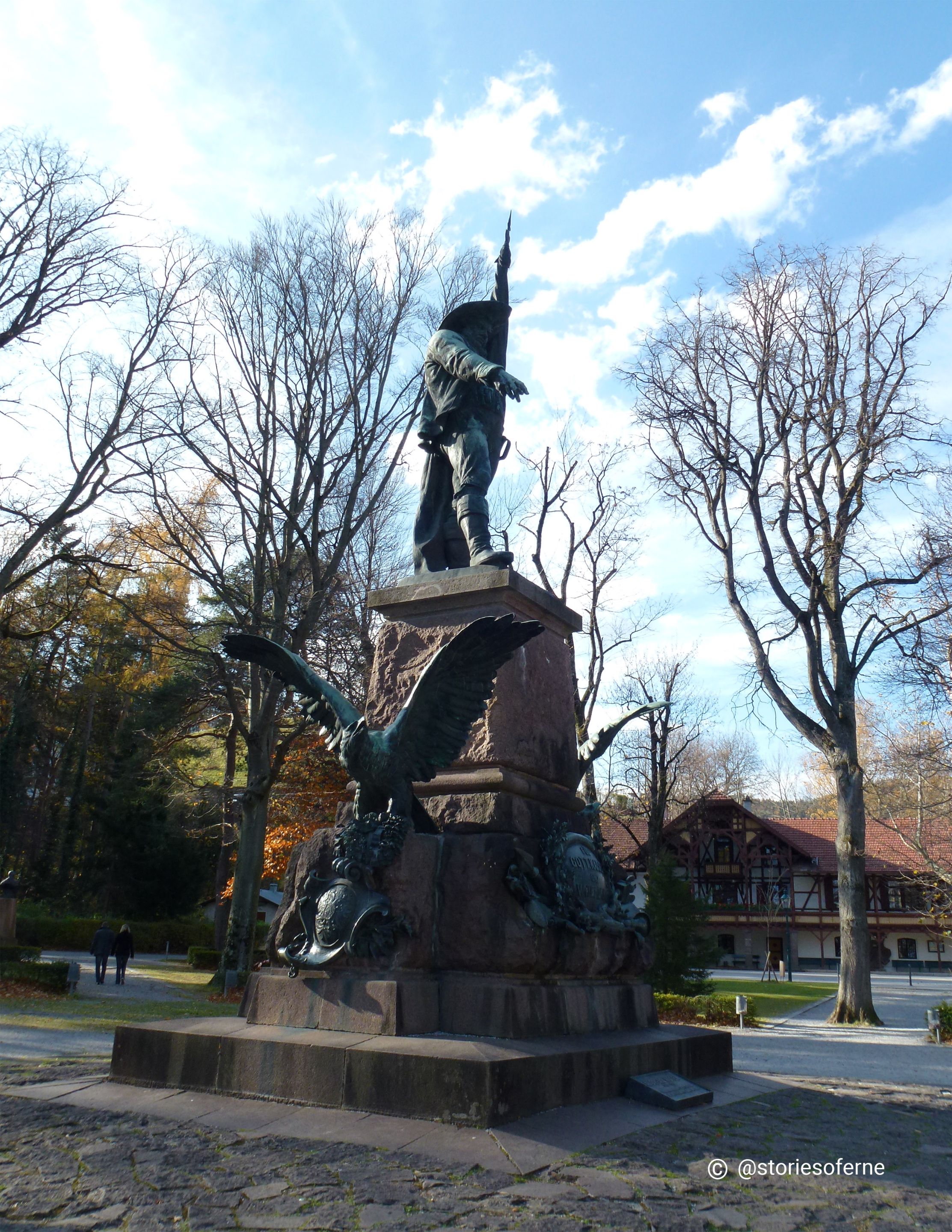 Andreas Hofer was the mastermind behind the Tyrolean Rebellion during the War of the Fifth Coalition which was a European conflict during that same year in central Europe between the Austrian Empire of Francis I and Napoleon's French empire. The city of Innsbruck was the origin of the primary conflict on April 9, 1809. Hofer secretly organized the rebellion by visiting locals' homes and held war meetings inside inns. A huge majority of villagers during that period participated willingly and fought with their crude collection of muskets and farmyard tools.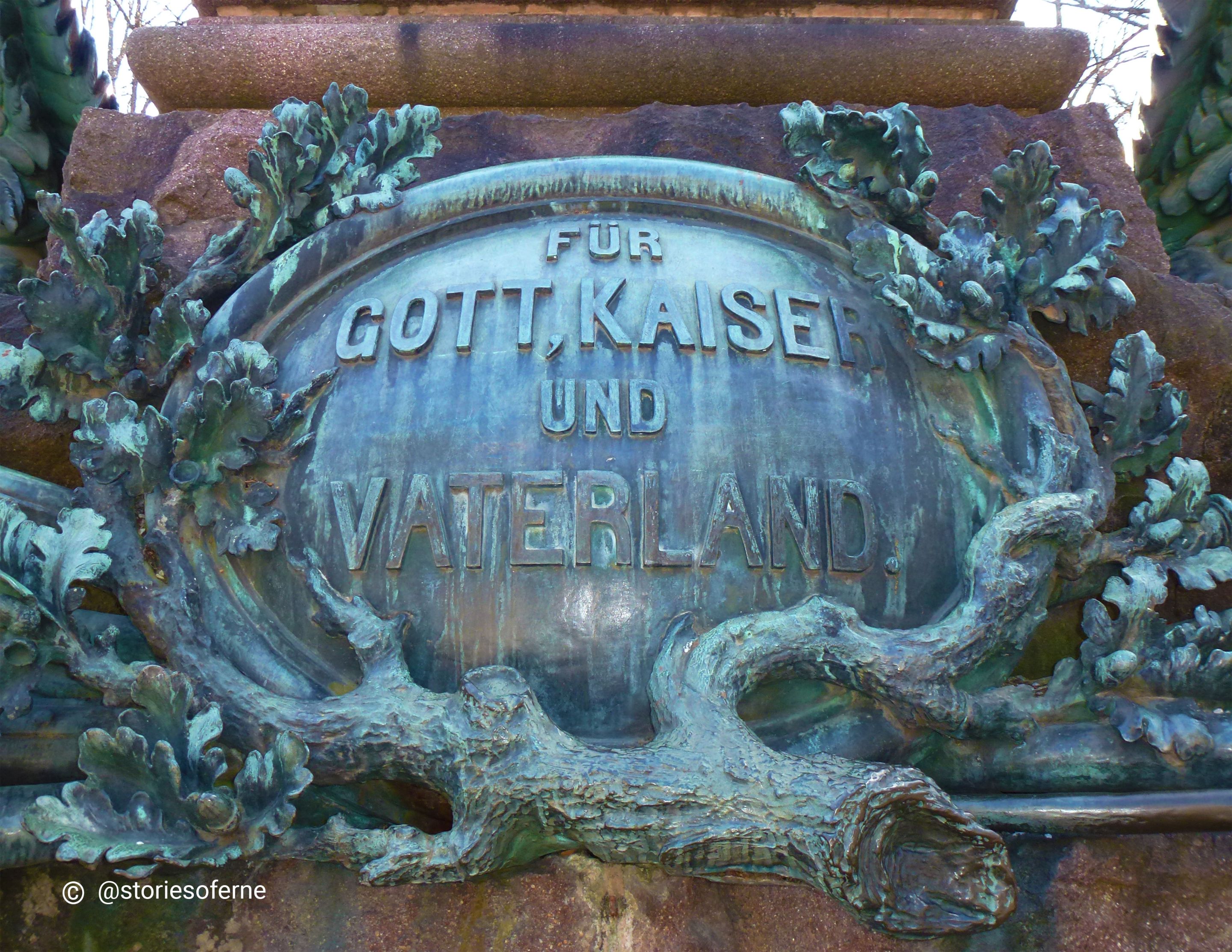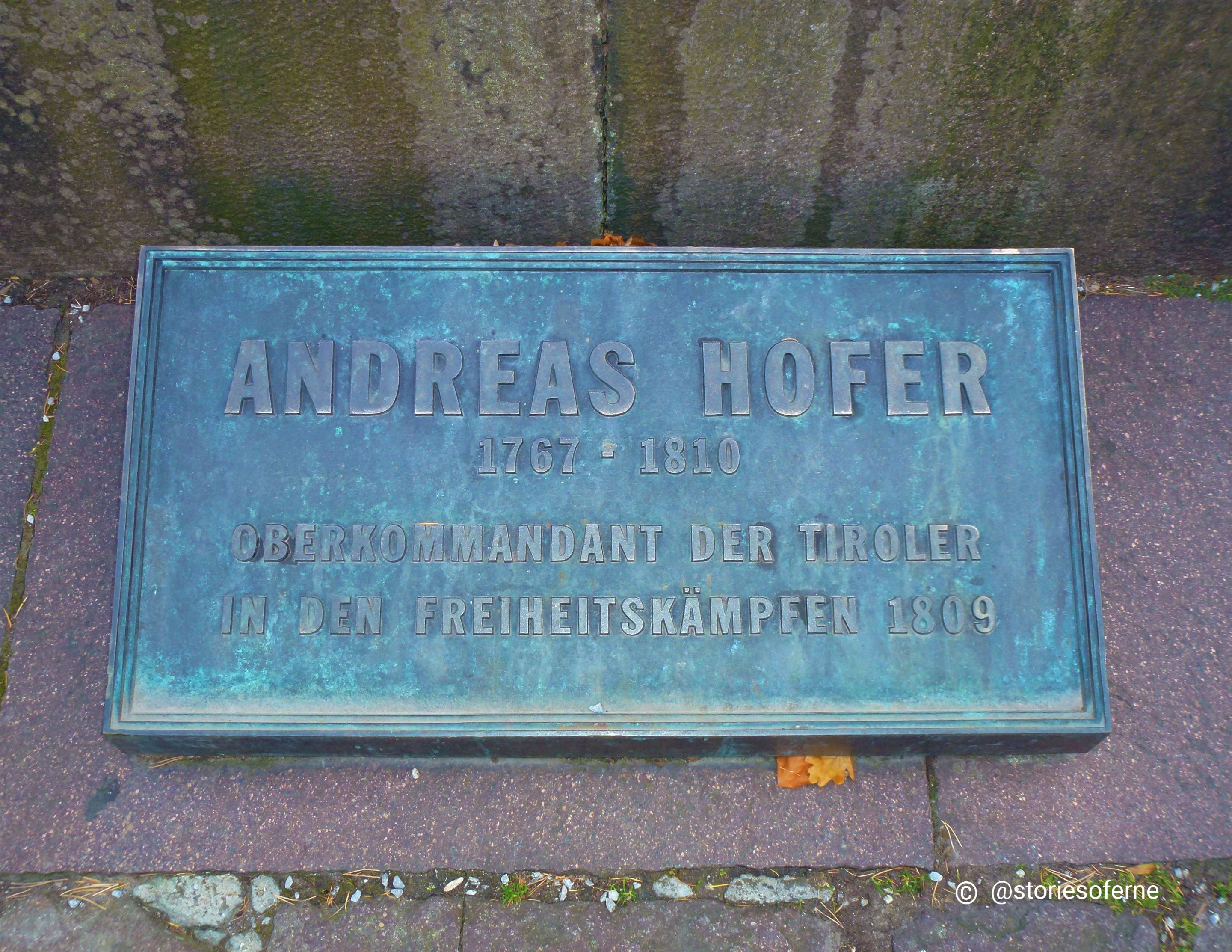 Within the museum's courtyard was a large statue of this war hero. I took the time to investigate all its accompanying details, including the strange inscriptions and text that were engraved on its stone surfaces.
"Would I even have the strength and courage to initiate a major insurrection like this, if I was in his shoes?" I pondered. Probably not.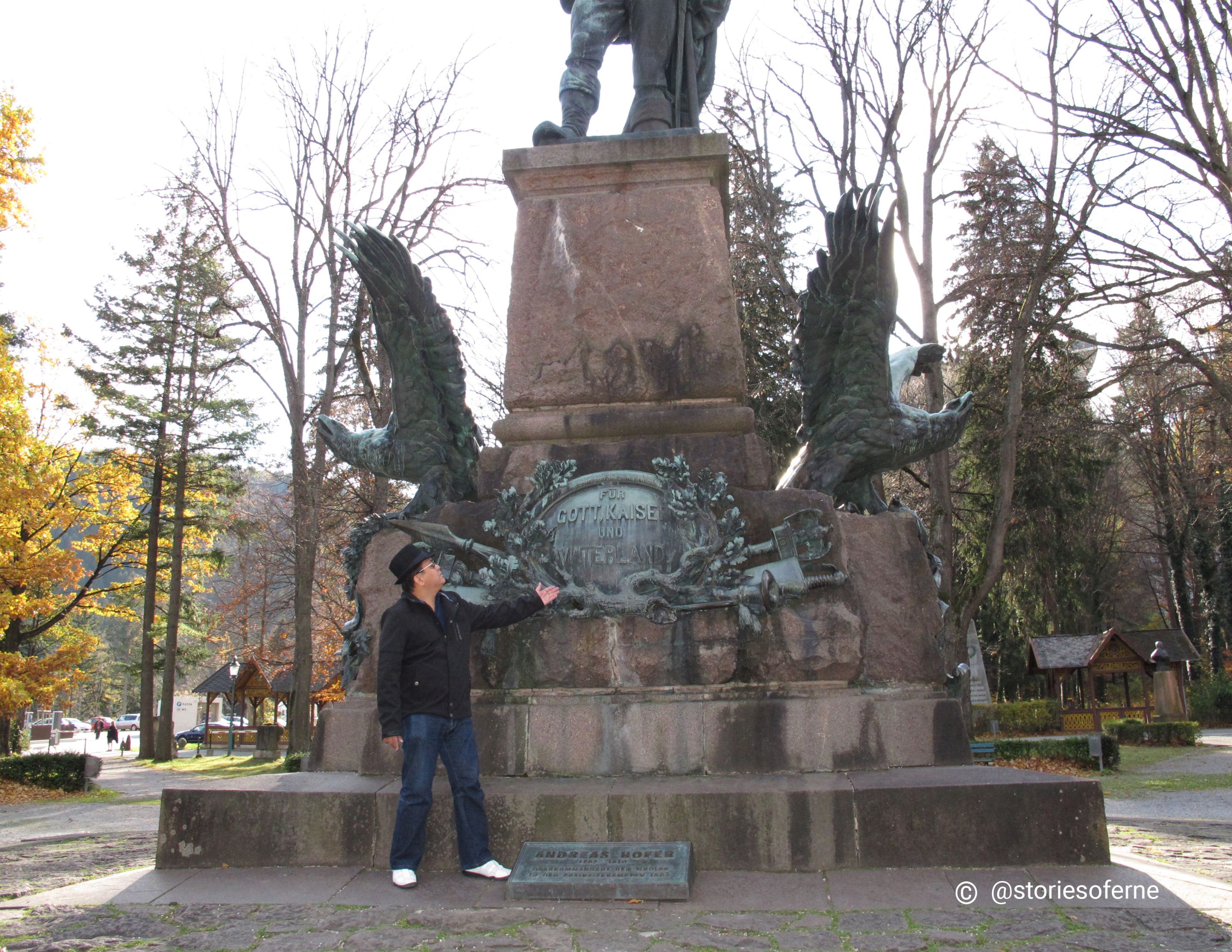 He is revered nowadays as a Tyrolean military champion, freedom fighter, folk leader, and a distinguished patriot of Austria. Although he had an immense influence in that specific armed battle, he was eventually captured by the French military and executed.
The Journey Back in Time
Today, this remarkable museum is open to the public for a reasonable fee and continues to share Andreas Hofer's beginnings, warfare activities, military weapons, and other legacies on how life was during that period. Inside, you will discover lots of historical treasures that would keep your eyes open wide and your curiosity burning for a long time.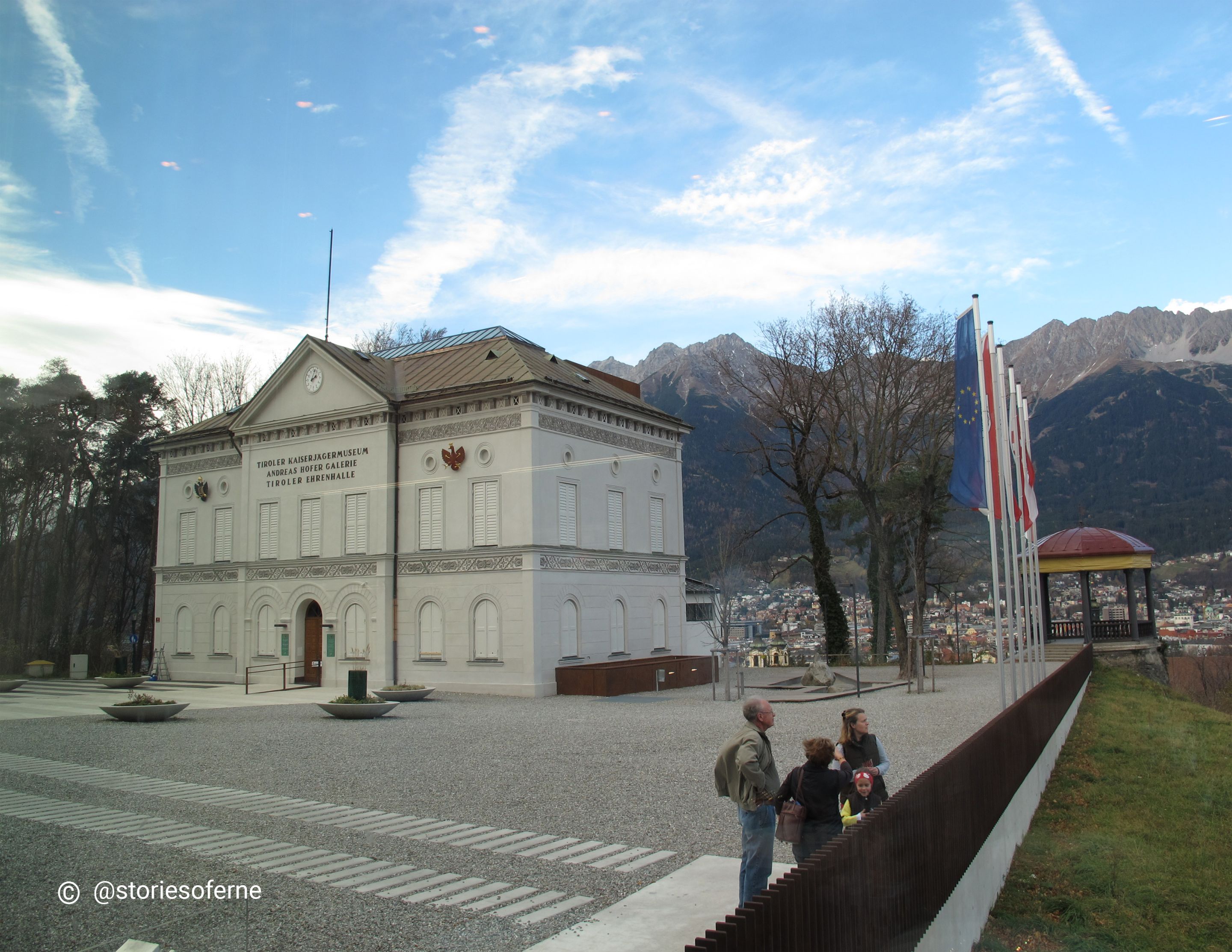 There were narrative galleries on the walls that display vital events chronologically. Aside from that, several interactive effects of various surfaces also gave you directions within the space that led you to highlighted exhibits.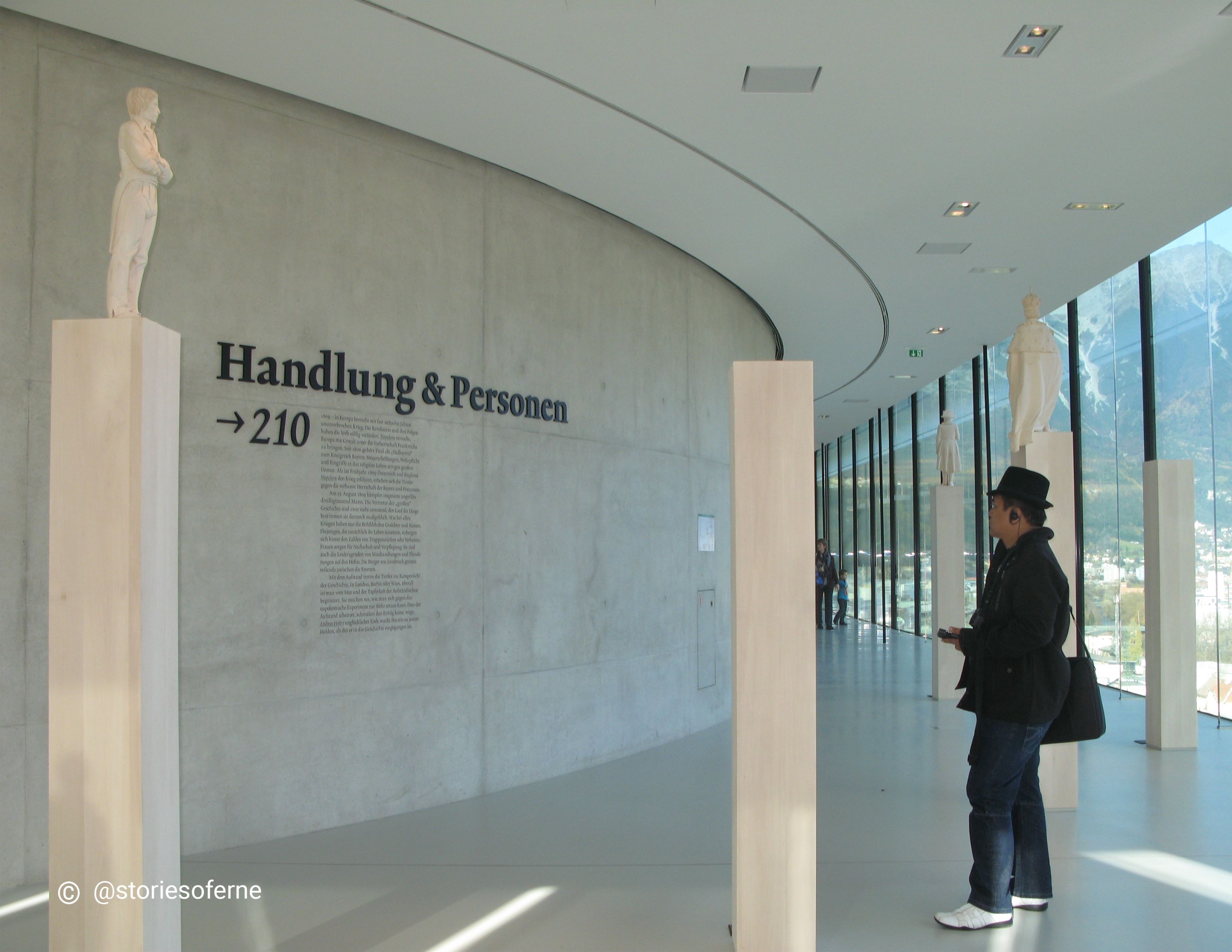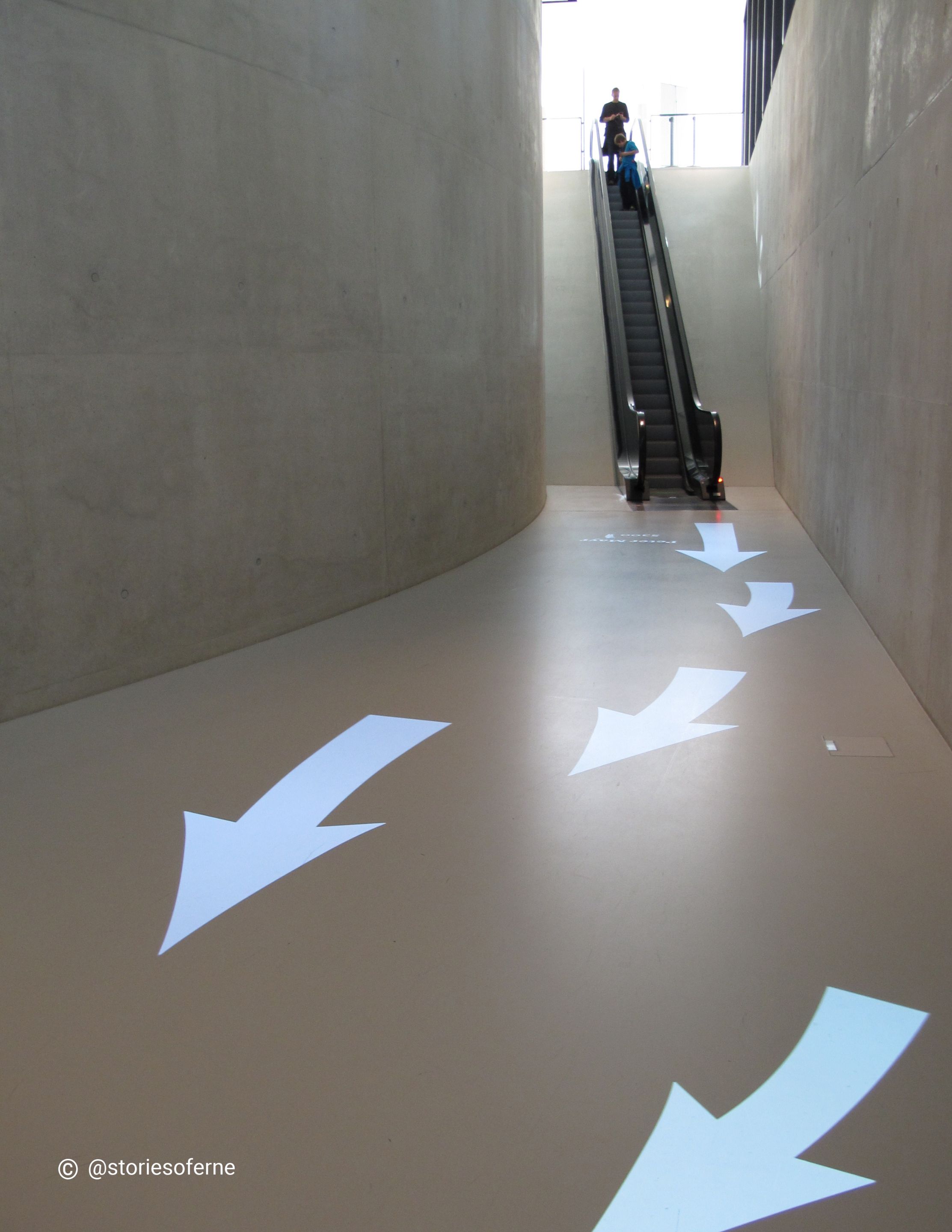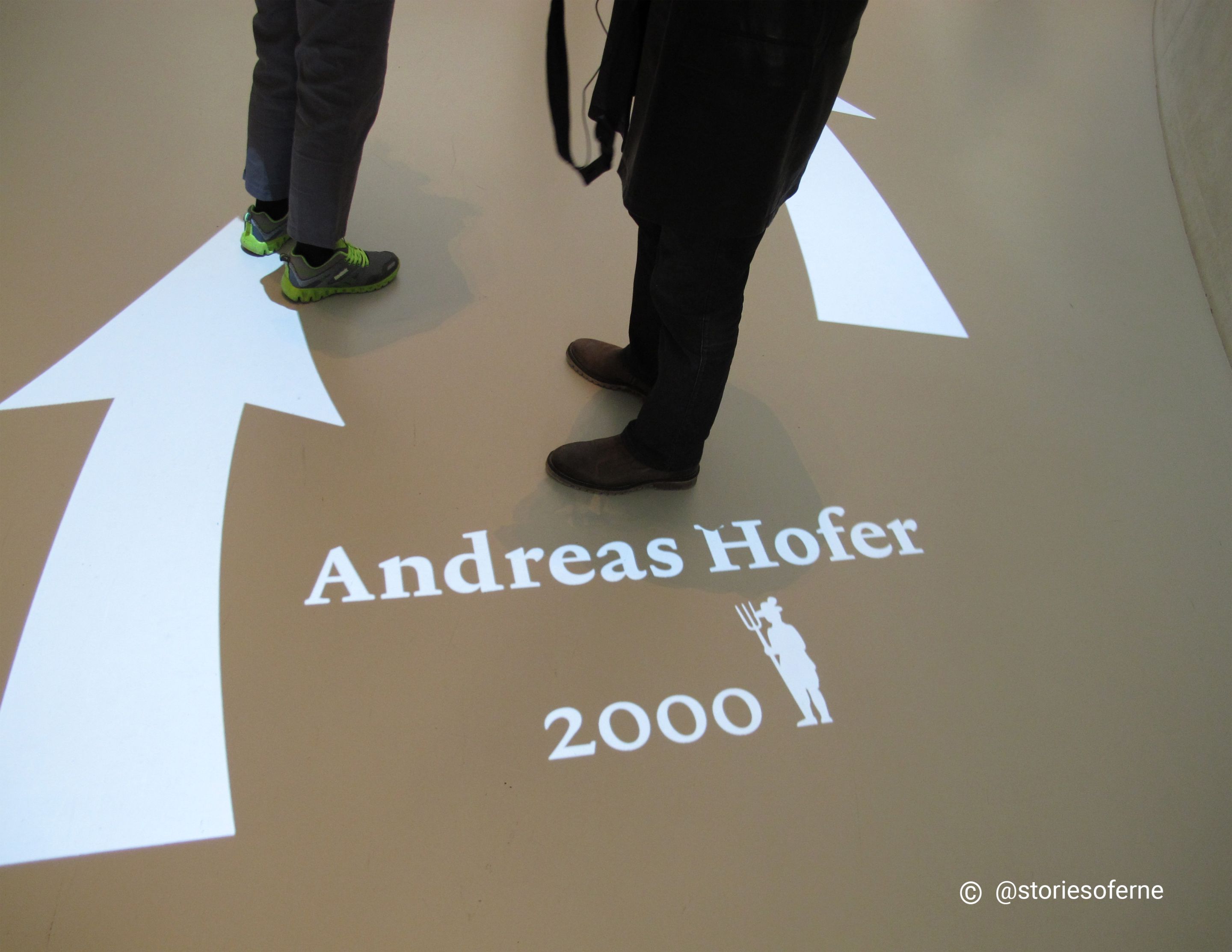 Guns, weapons, and farm instruments. They were all suspended in the air and gave me a glimpse of the sort of battle gear the Tyroleans took advantage of during that revolution. My heartbeat suddenly pounded rapidly and urged me to run and take cover. I had the sensation that the sharply pointed muskets were all directed at me. Phew!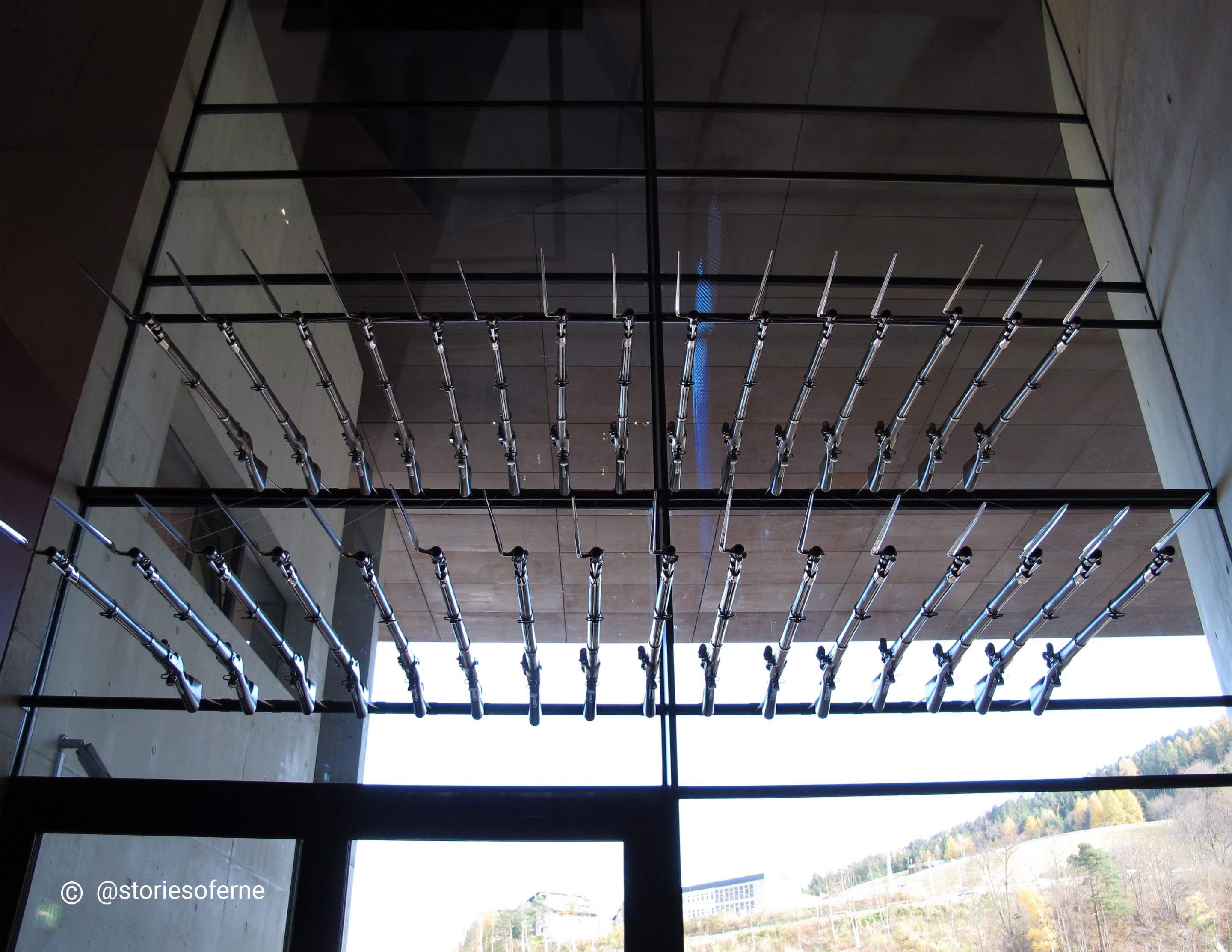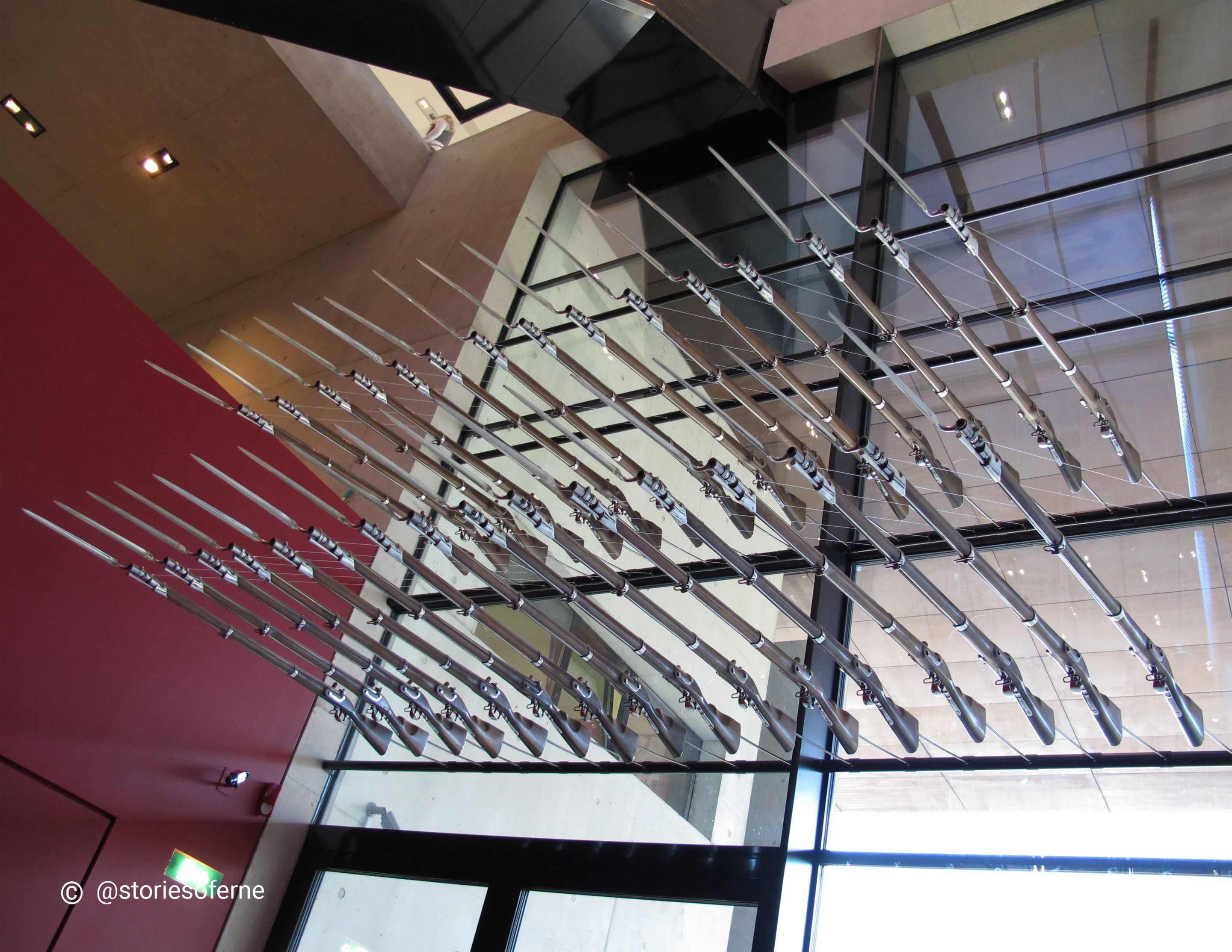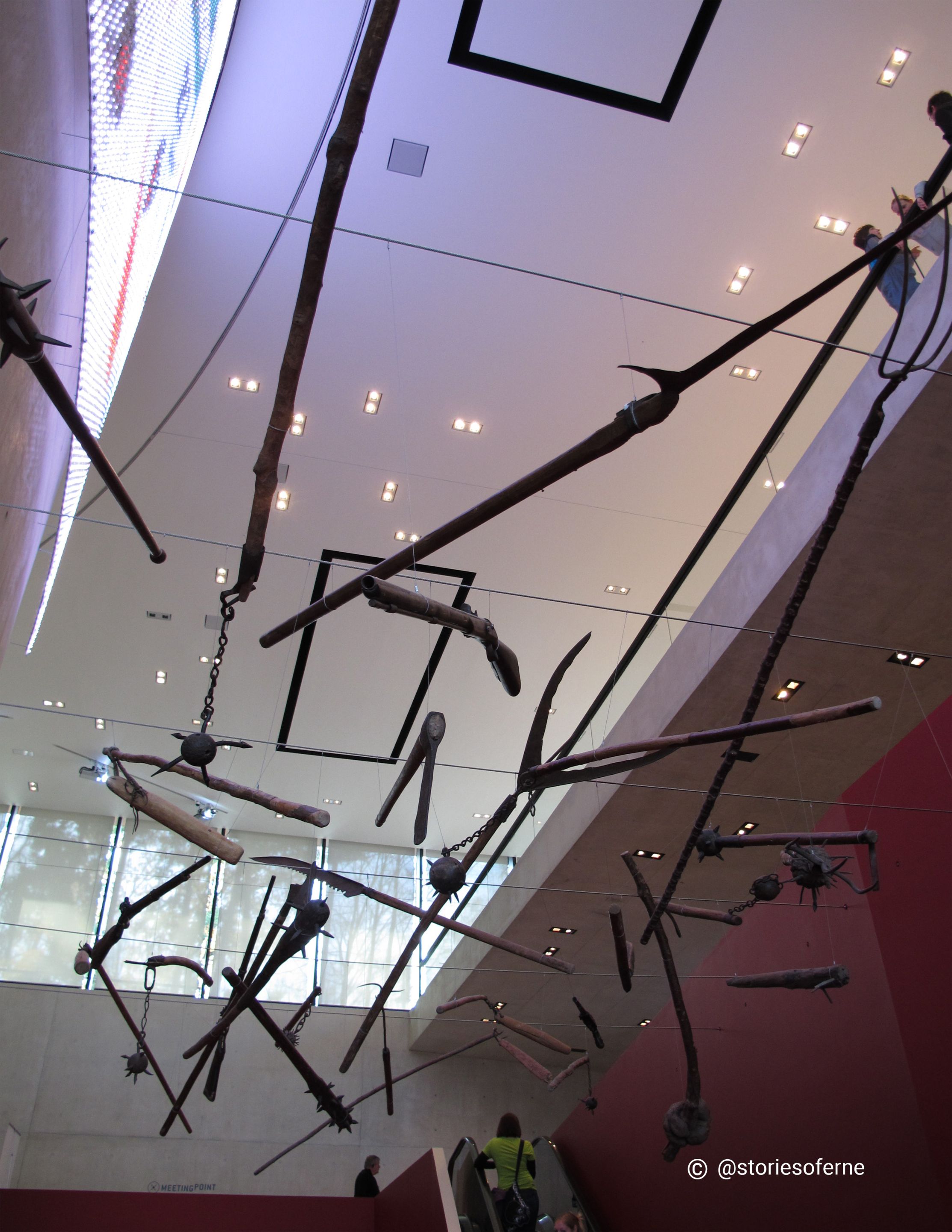 As I moved deeper into the museum's exhibition zones, I was met by scores of interesting artifacts, preserved animals, plant life, primitive tools, maps, household items, and other historical memorabilia that belonged to that period. It would take a while for you to be there because you need to digest all the relevant information, ideas, and stories to completely grasp the event's significance. Yet, it was an effective way to learn more about the locality's culture, traditions, and people.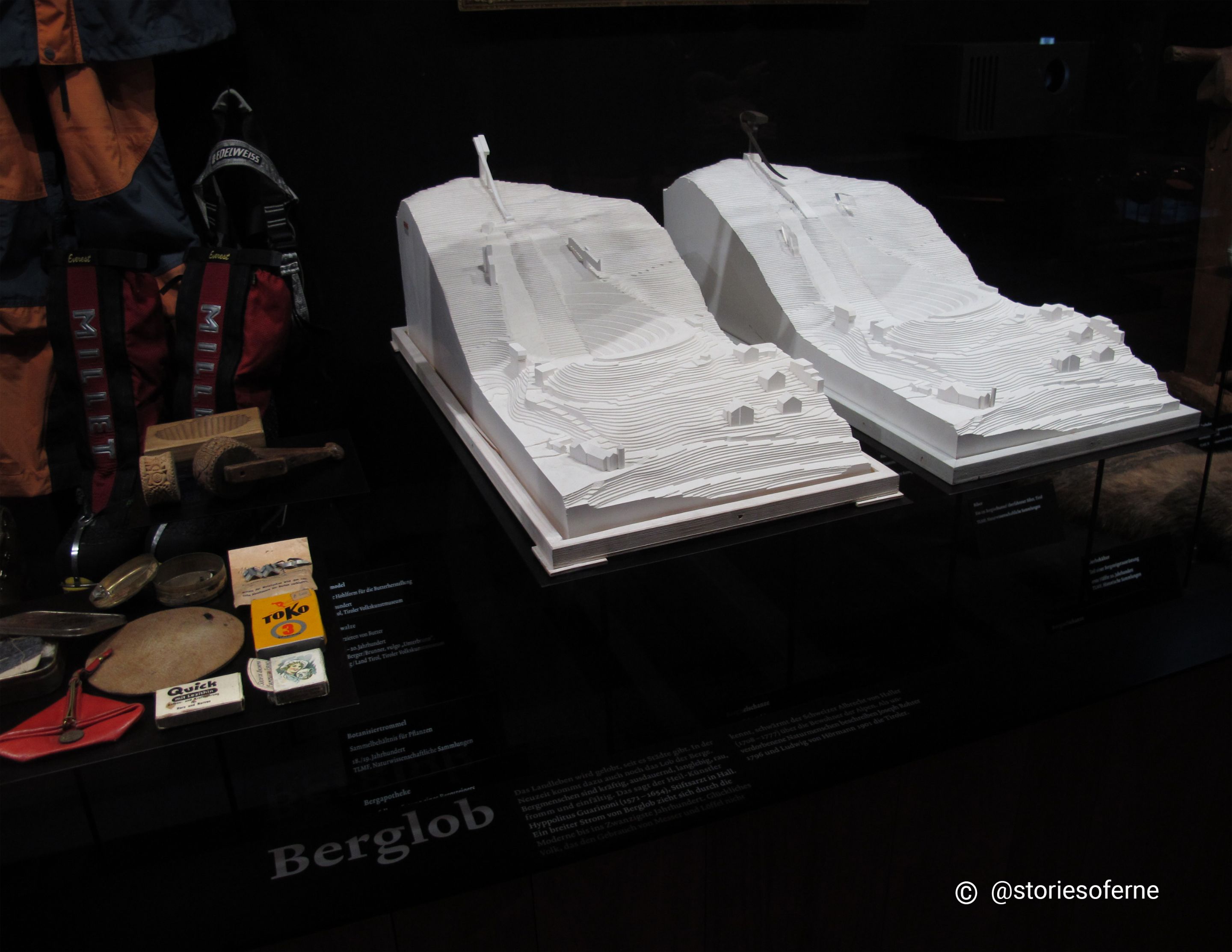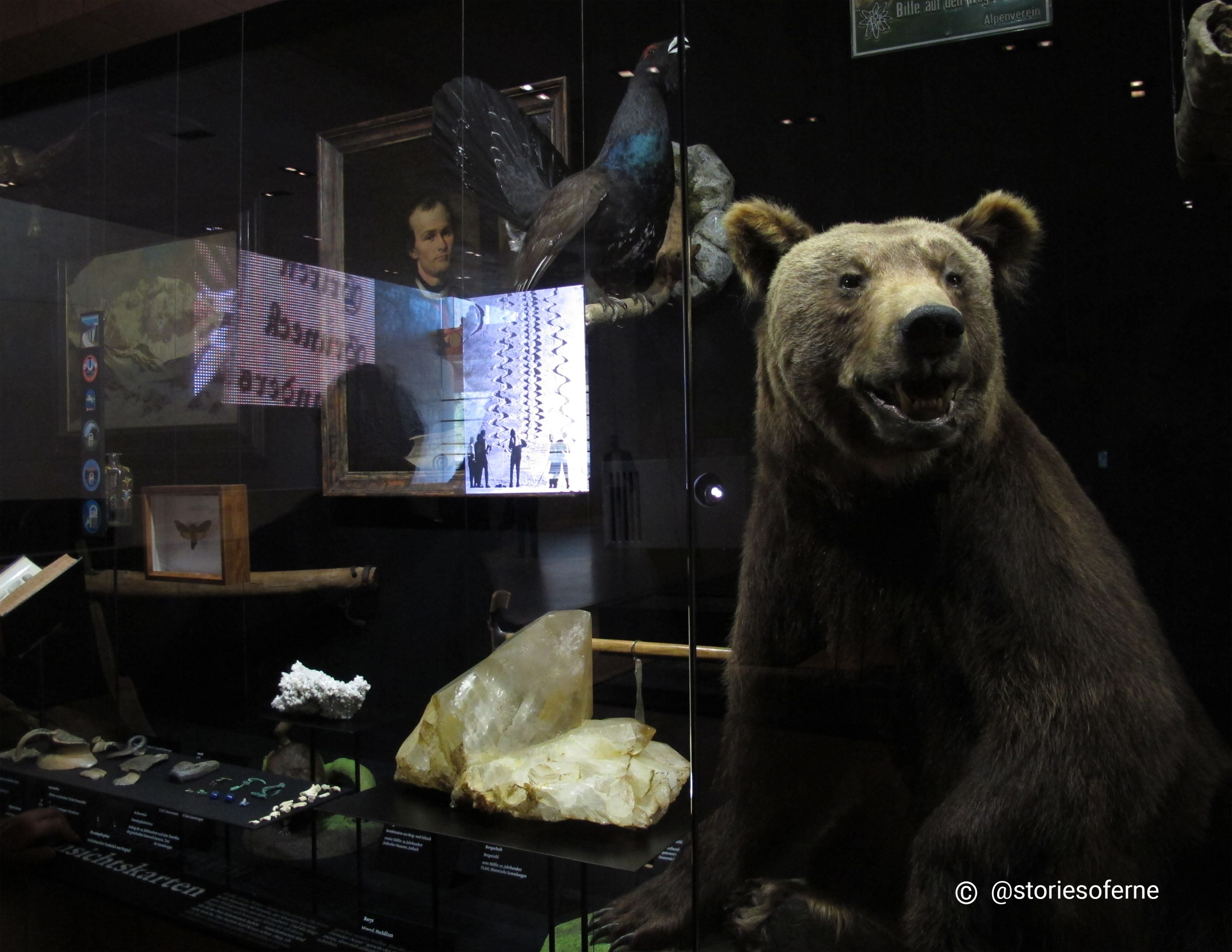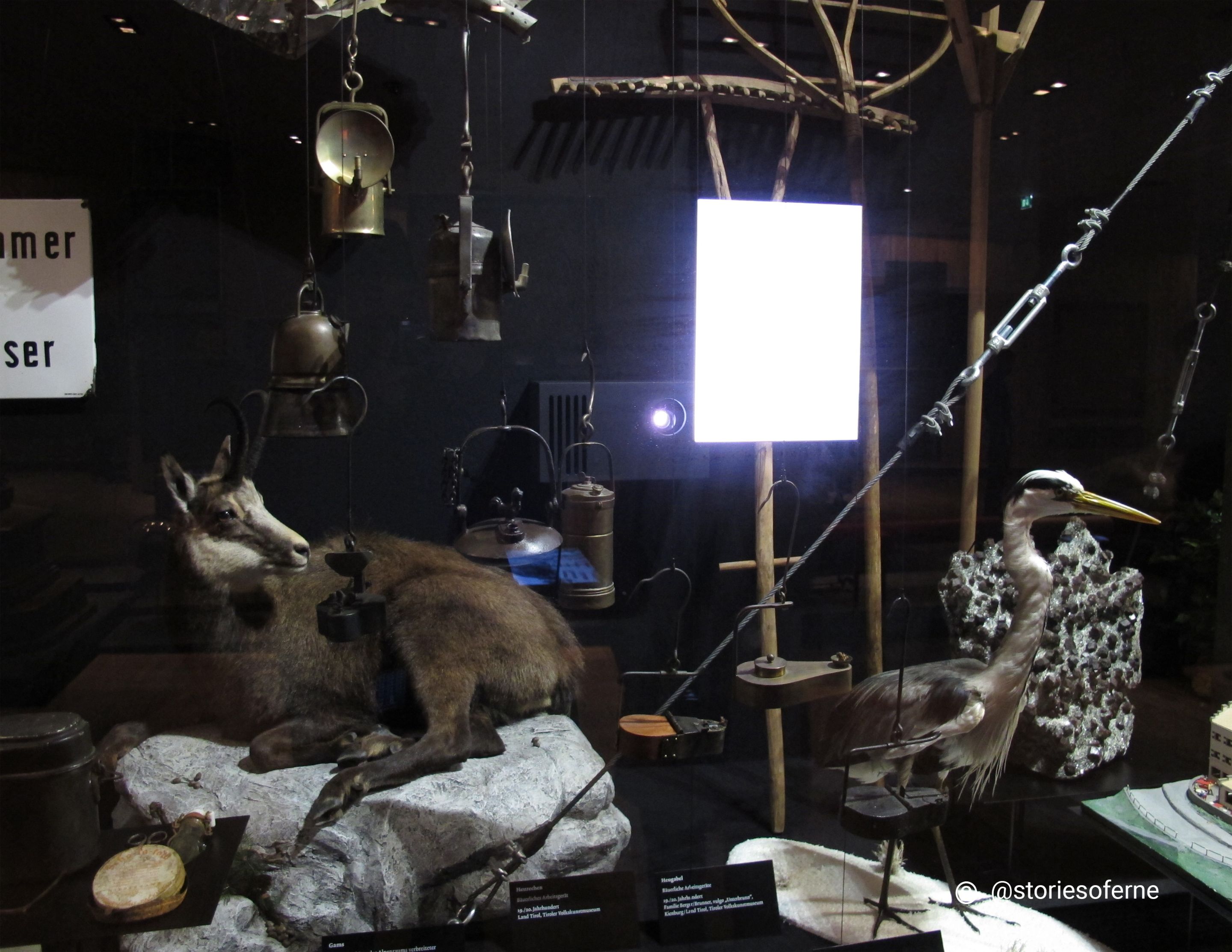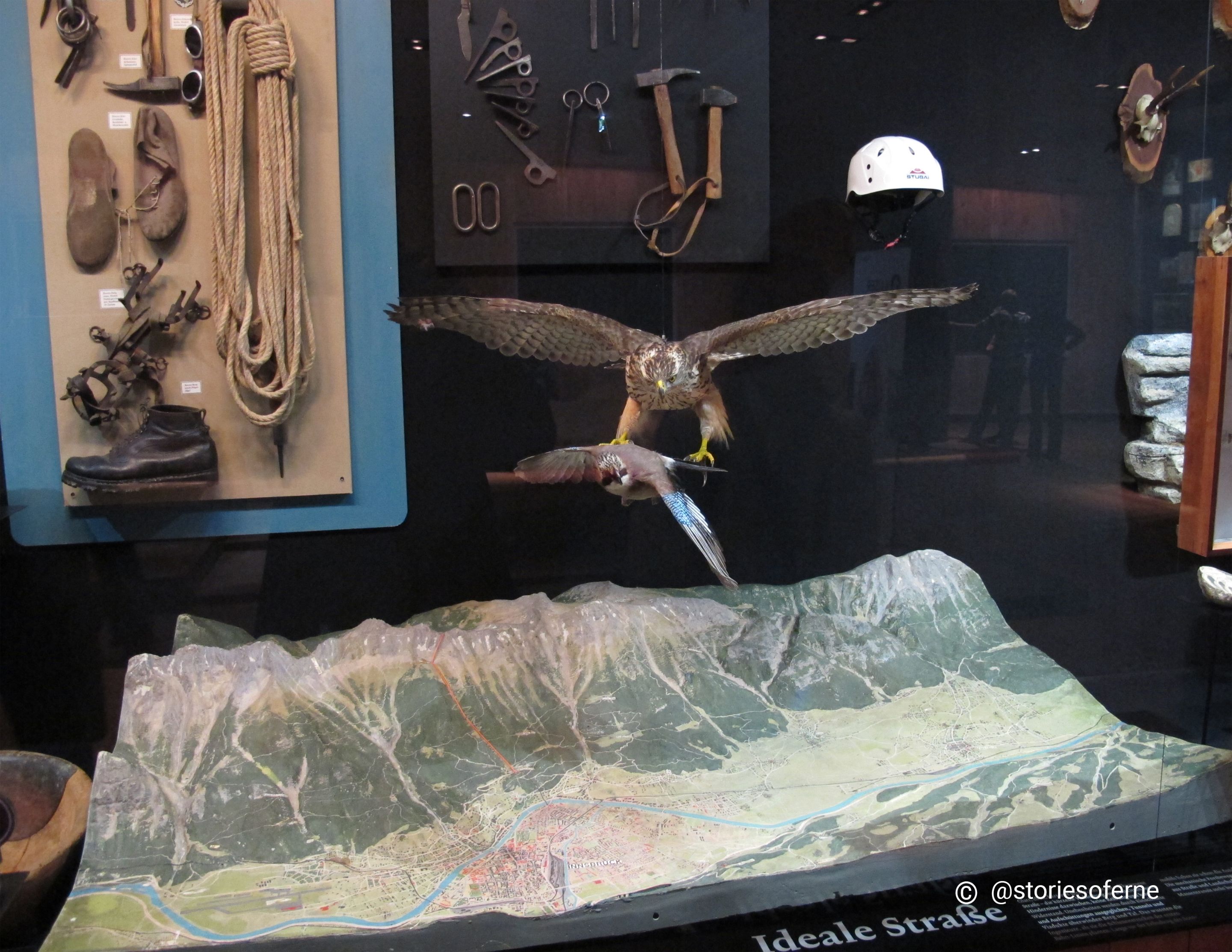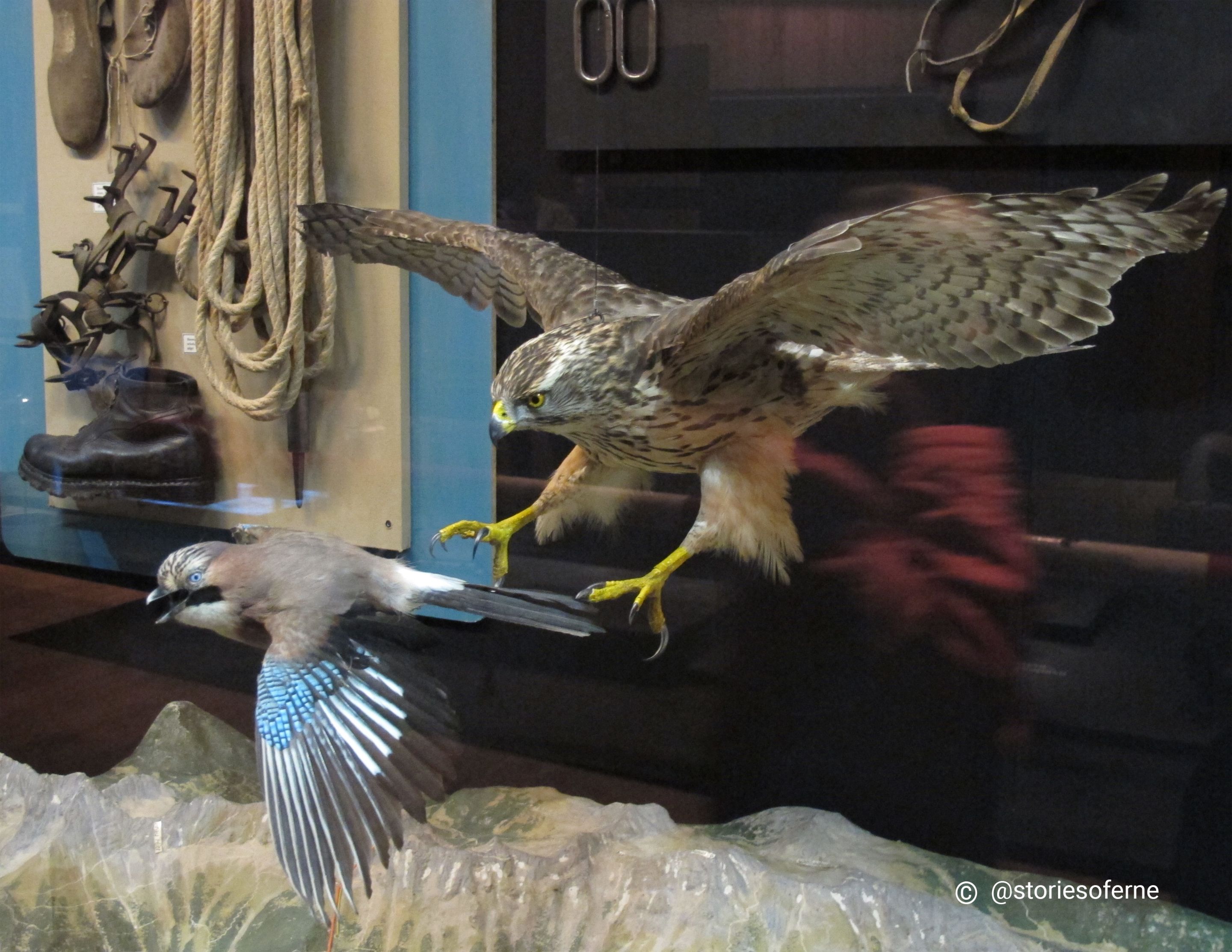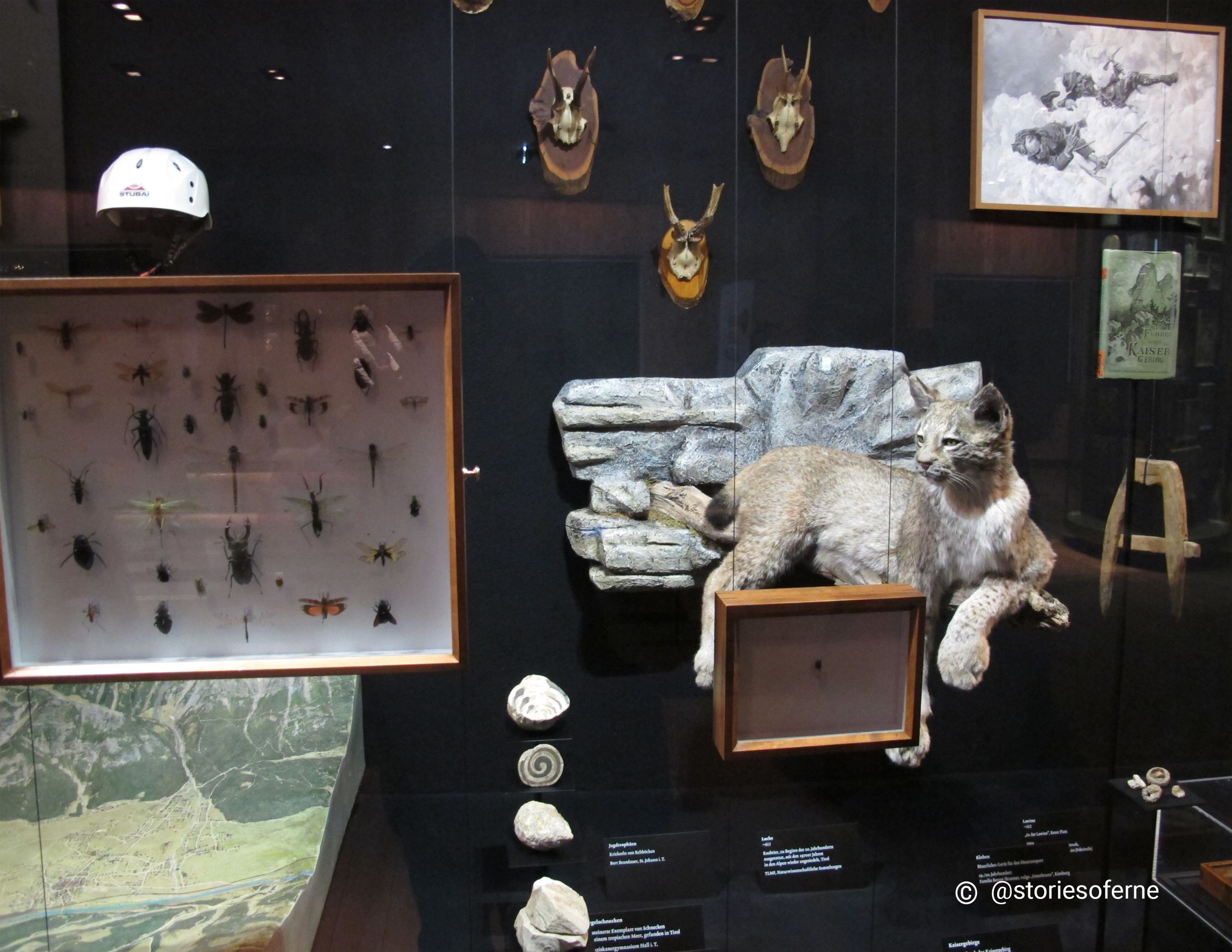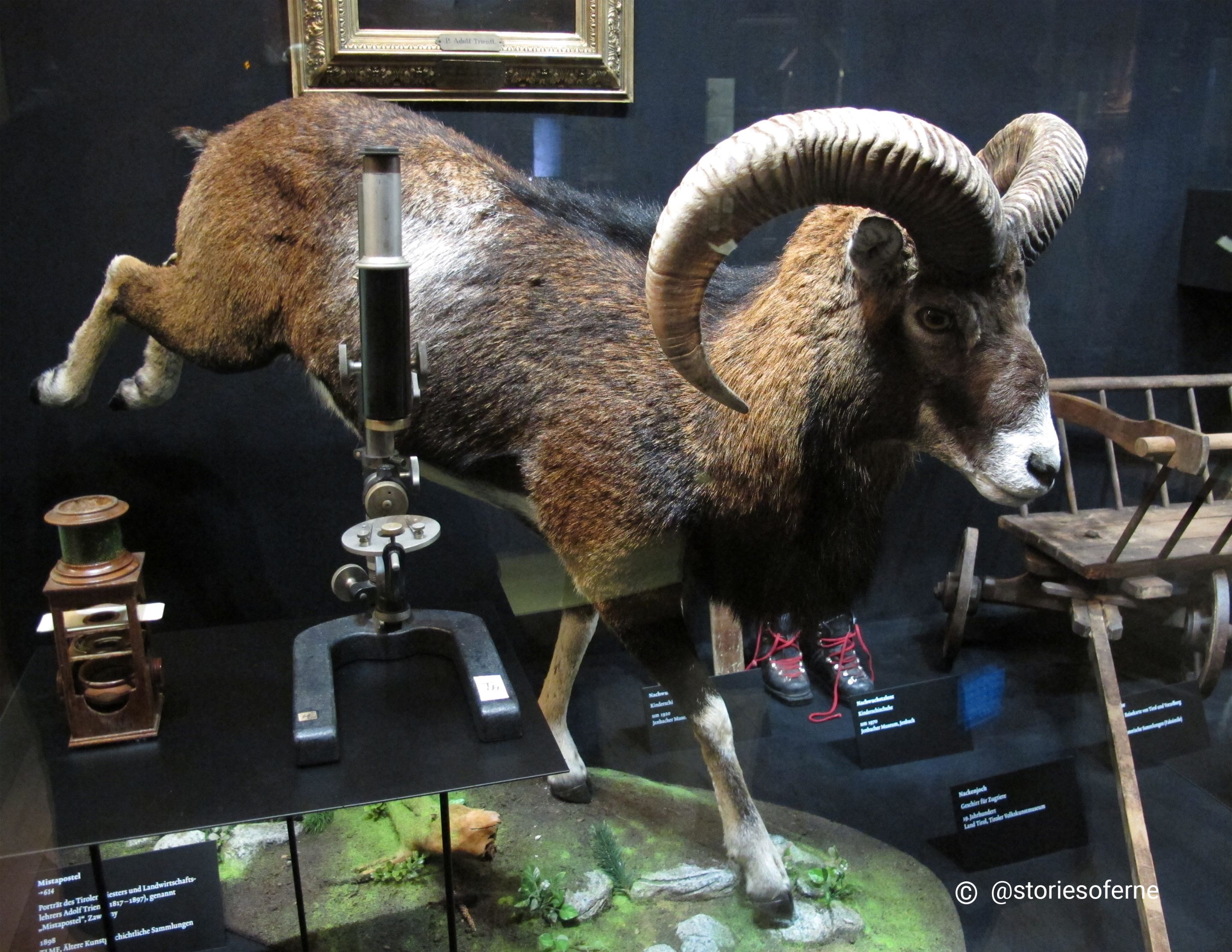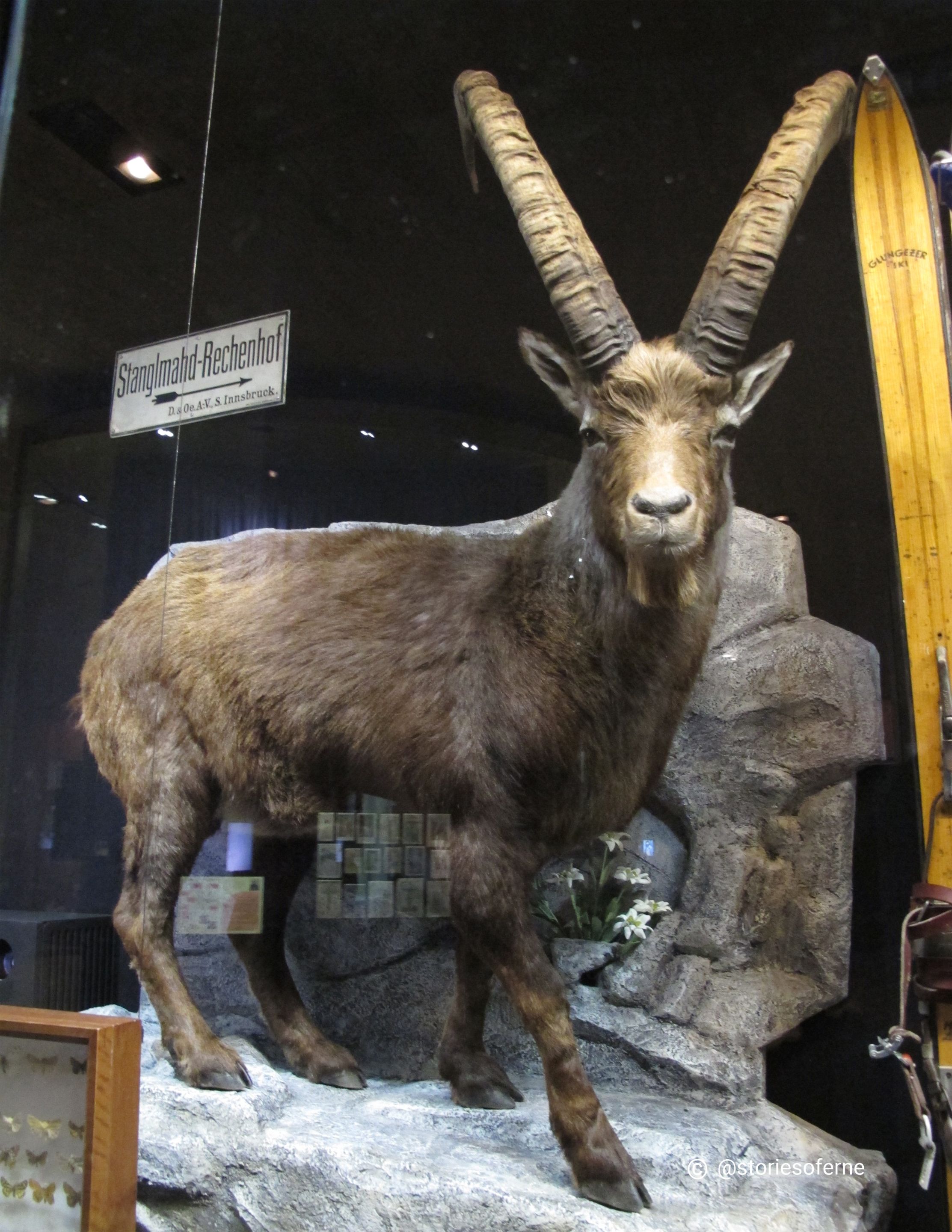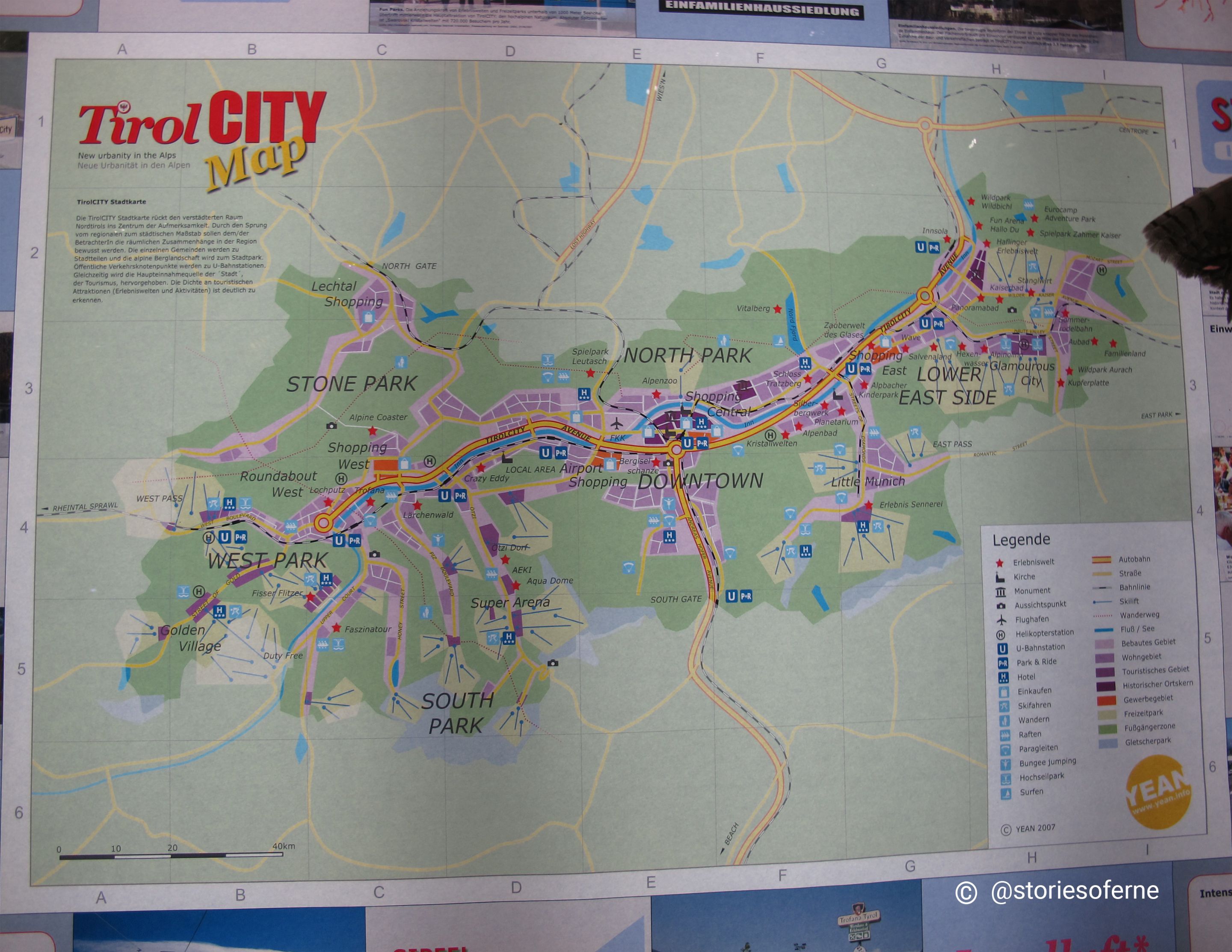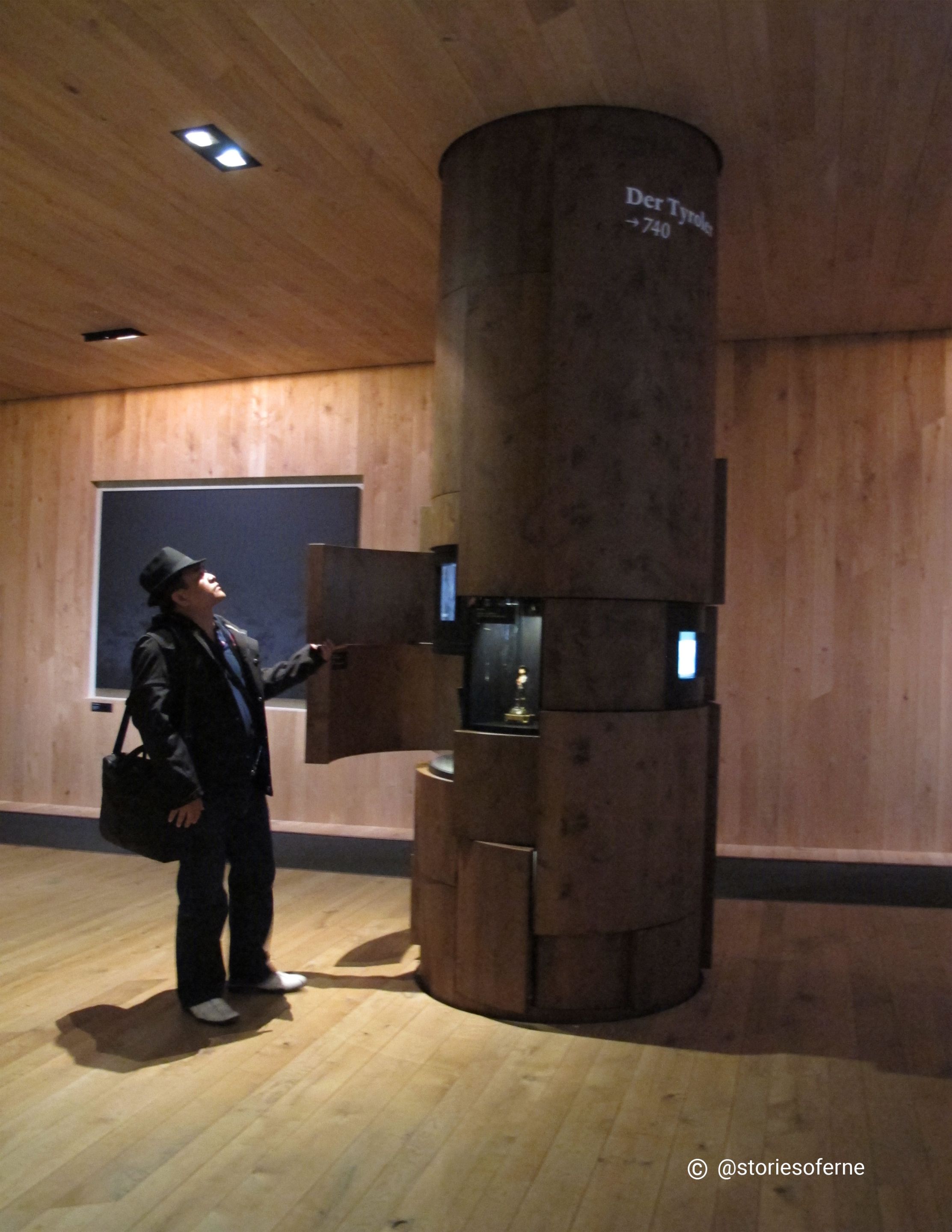 The exhibition hall's architecture was likewise splendid, as the various areas had creative details that were neatly presented. It was indeed a marvelous project accomplished by the Austrian design firm of Stoll Wagner Architects who were definitely worthy of praise. They even wrapped a circular wooden column with clever contraptions hiding different items of interest. It was time to proceed deeper into the museum's chapters of history. Escalators inside the complex made it easier for me to transfer to other important sections.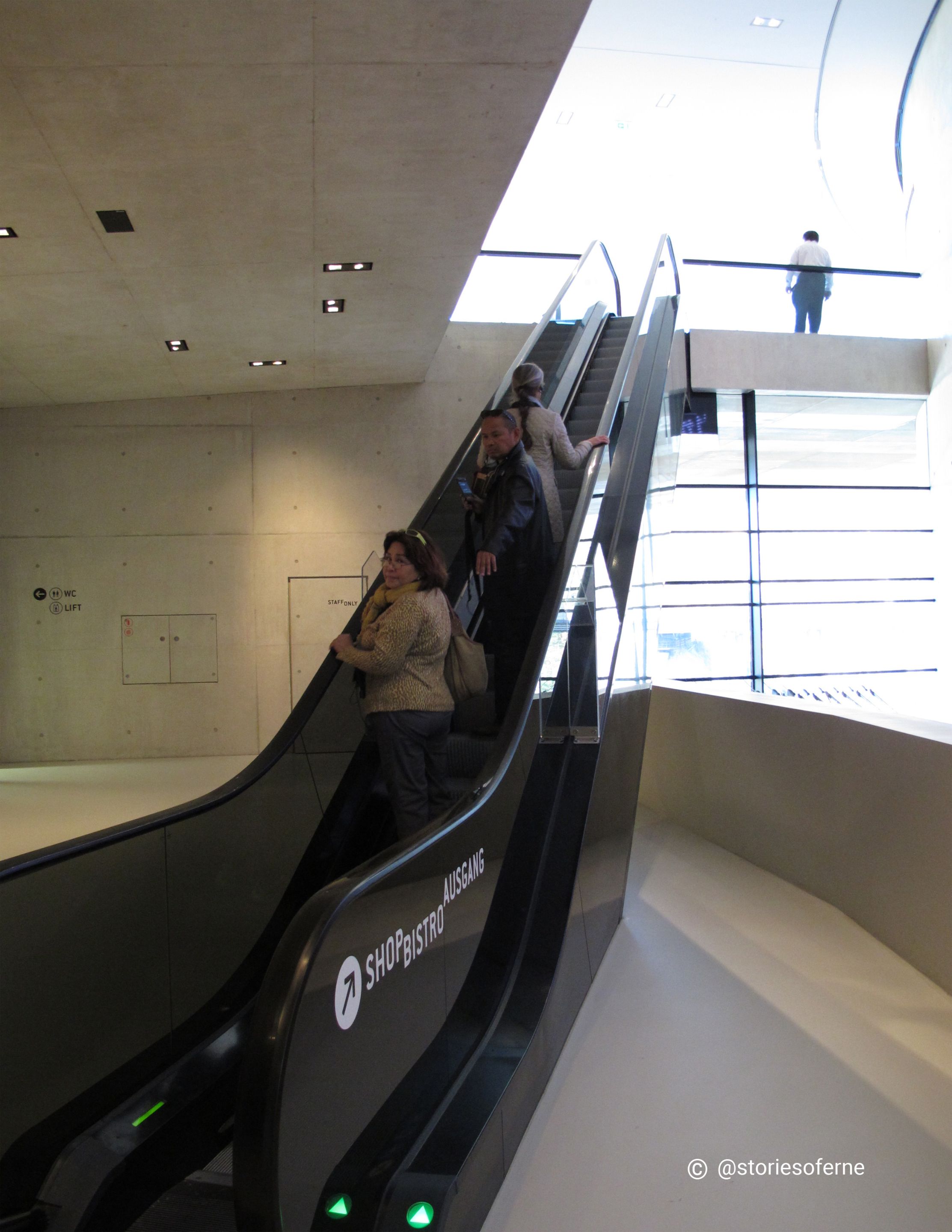 And then I proceeded to the next group of wonderful exhibitions that also shared more pieces of history including other vital artworks, documents, and objects. This time, there were also a variety of paintings that depicted French military personnel who had a strong influence during this conflict. More military weapons can also be witnessed here that served as historic reminders of a life-changing past that transformed that important region.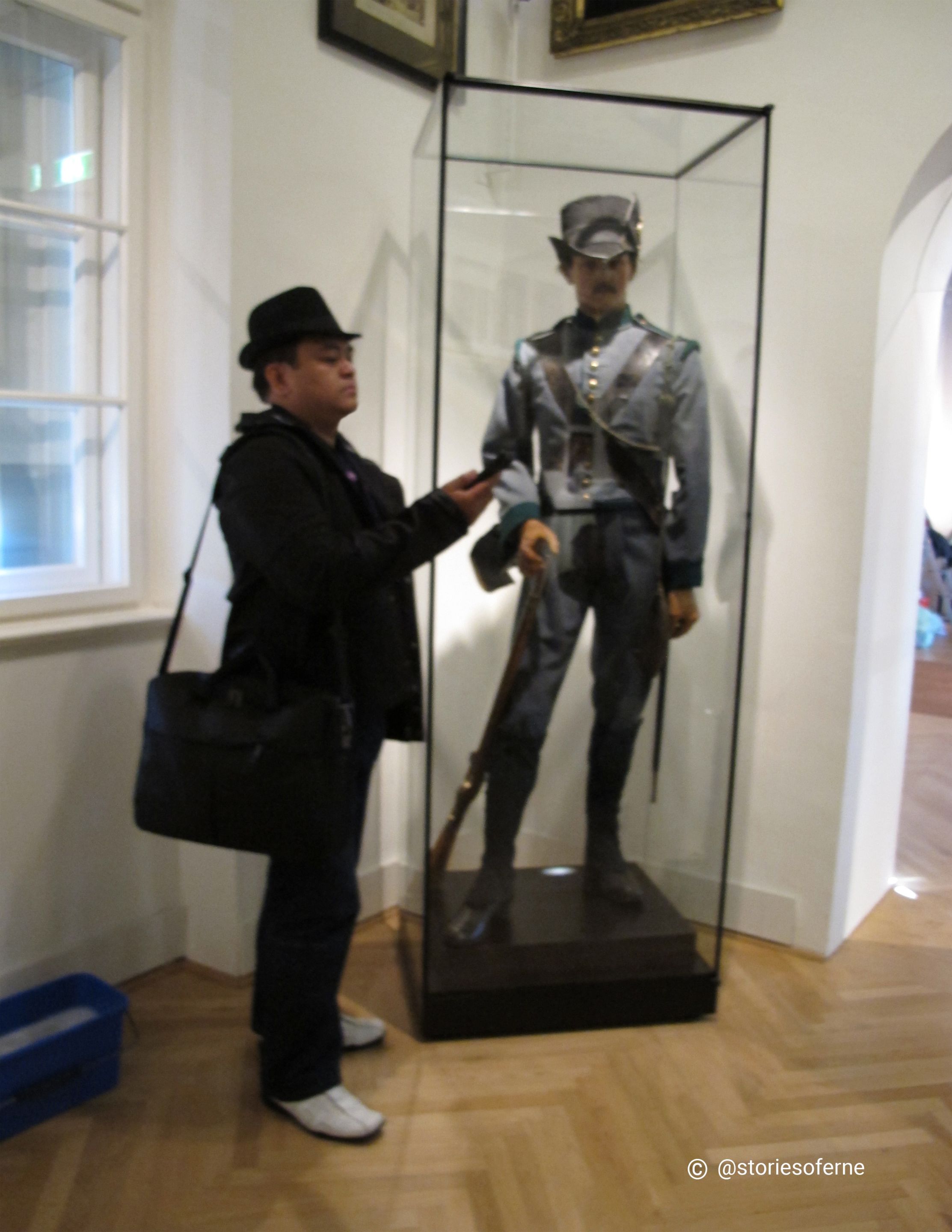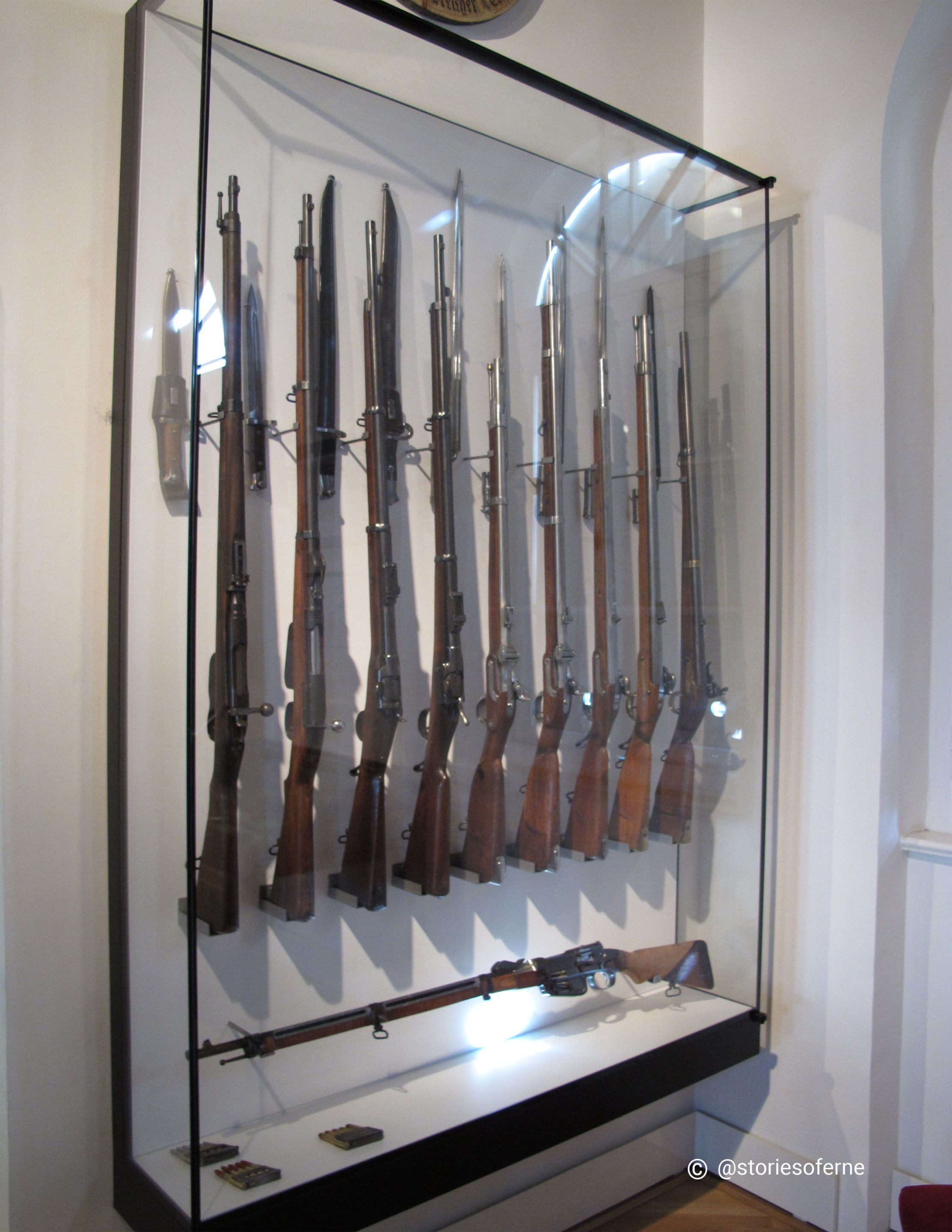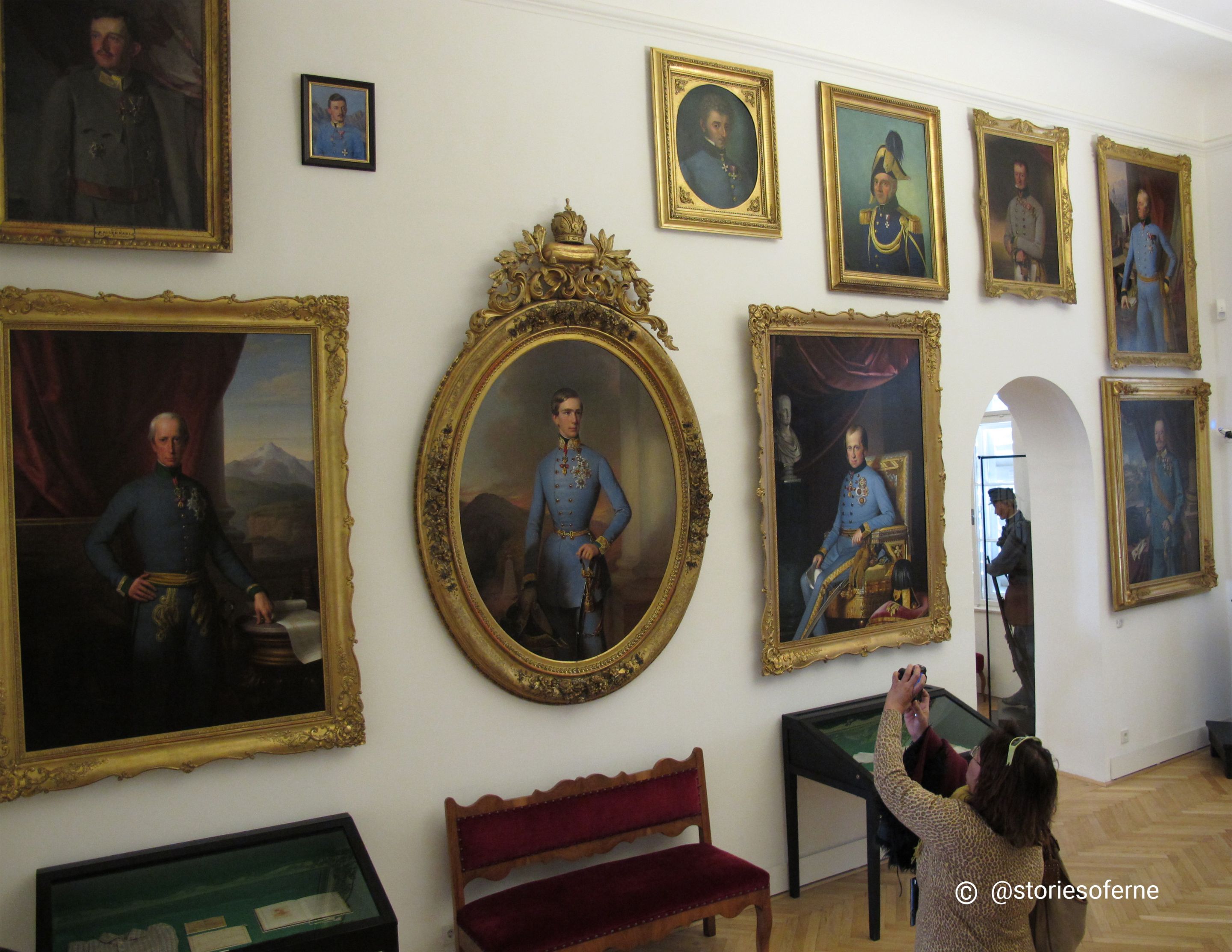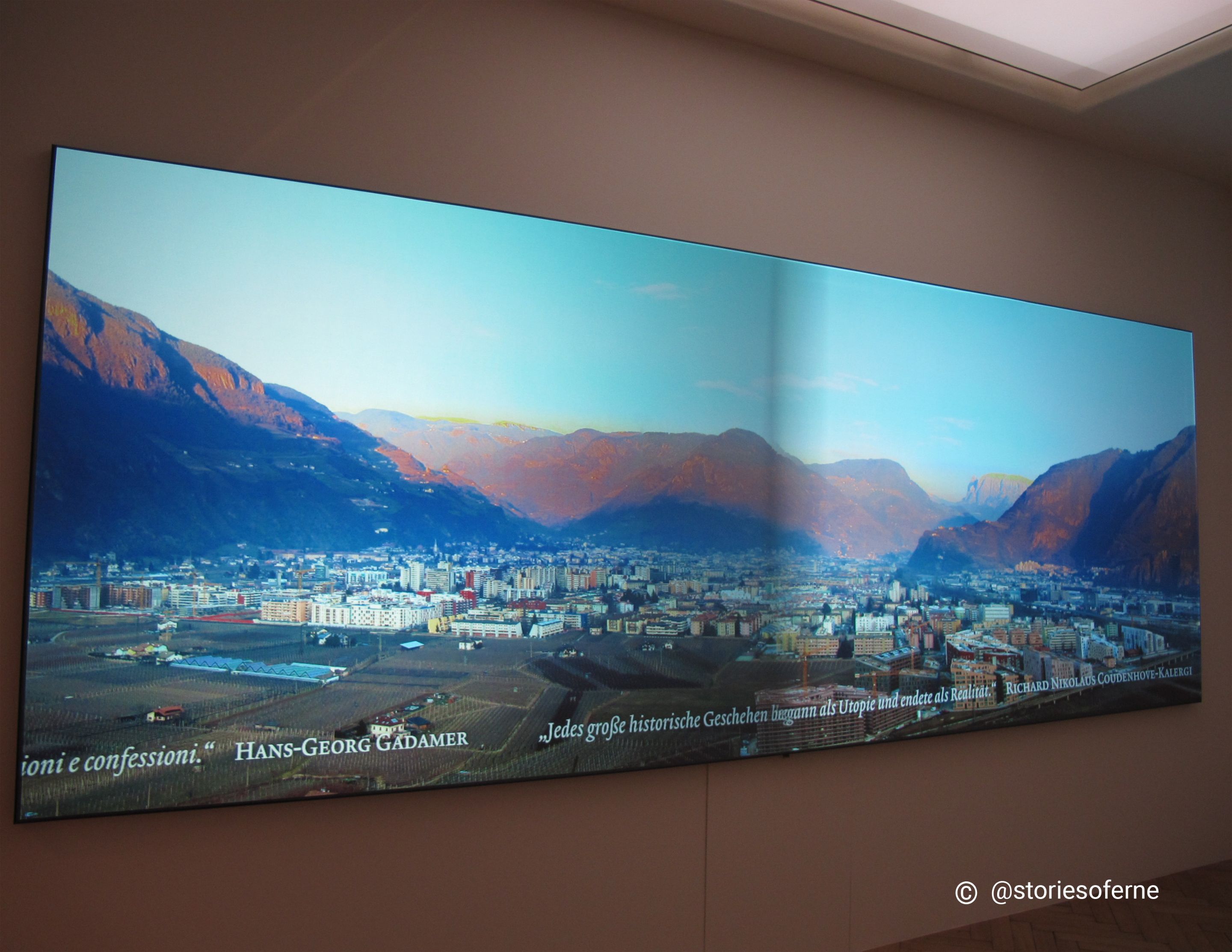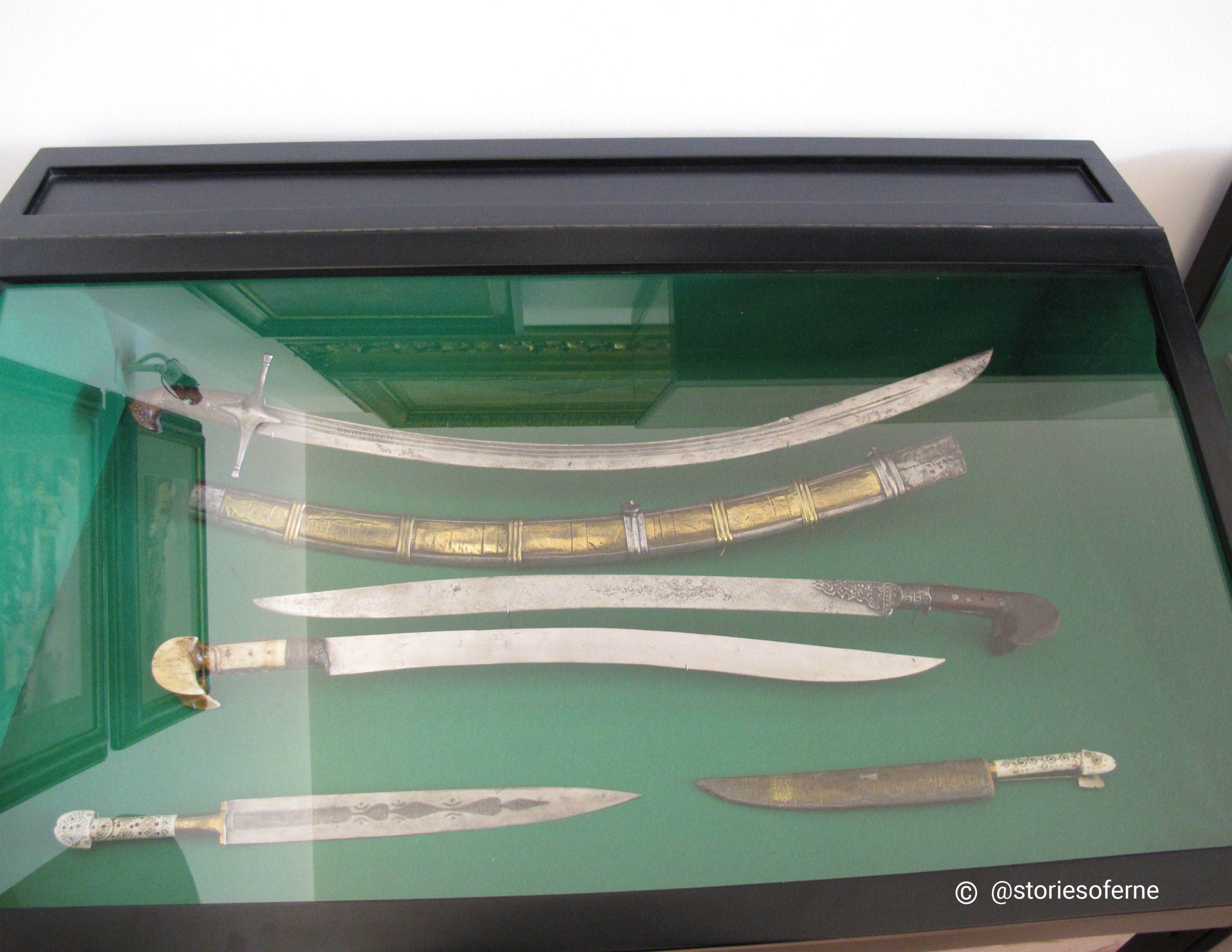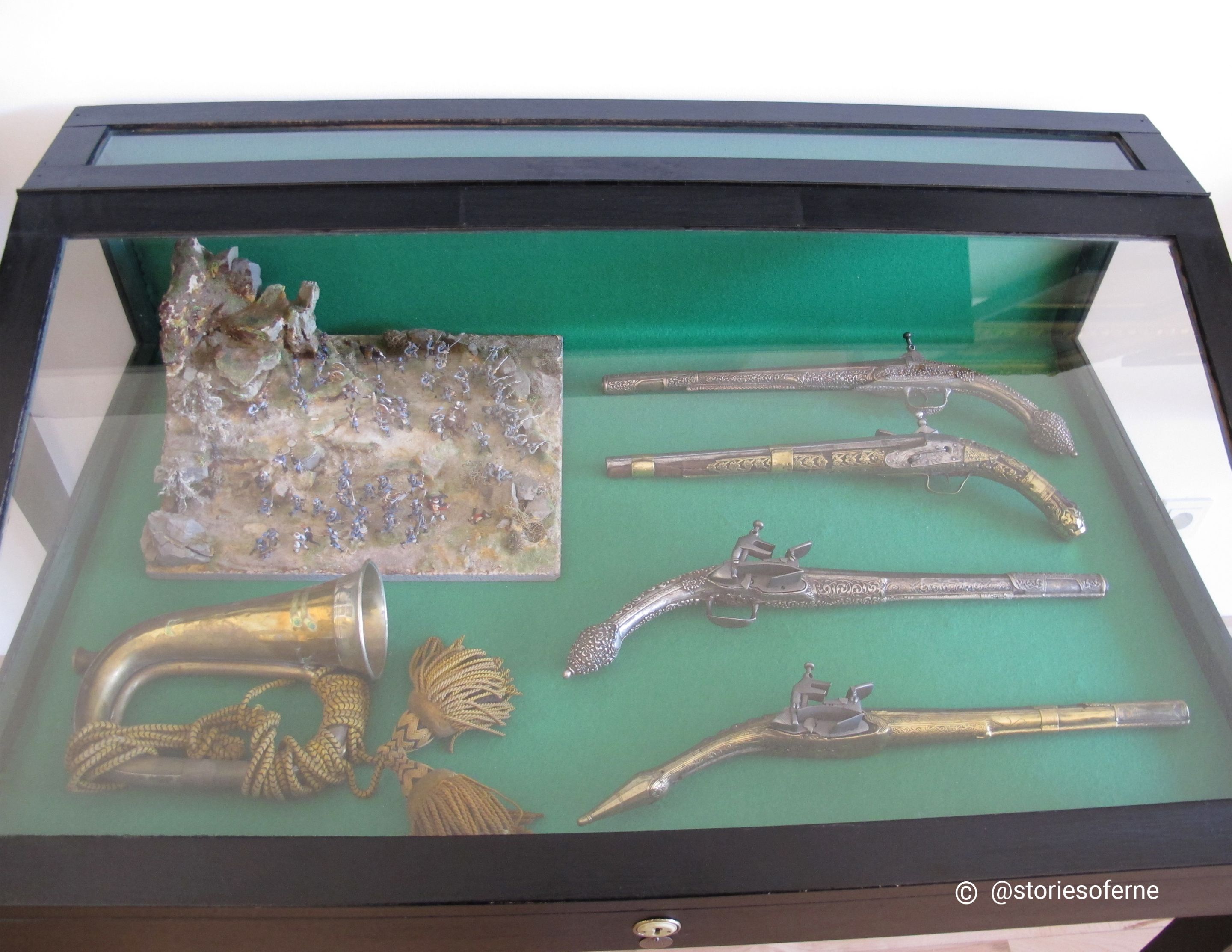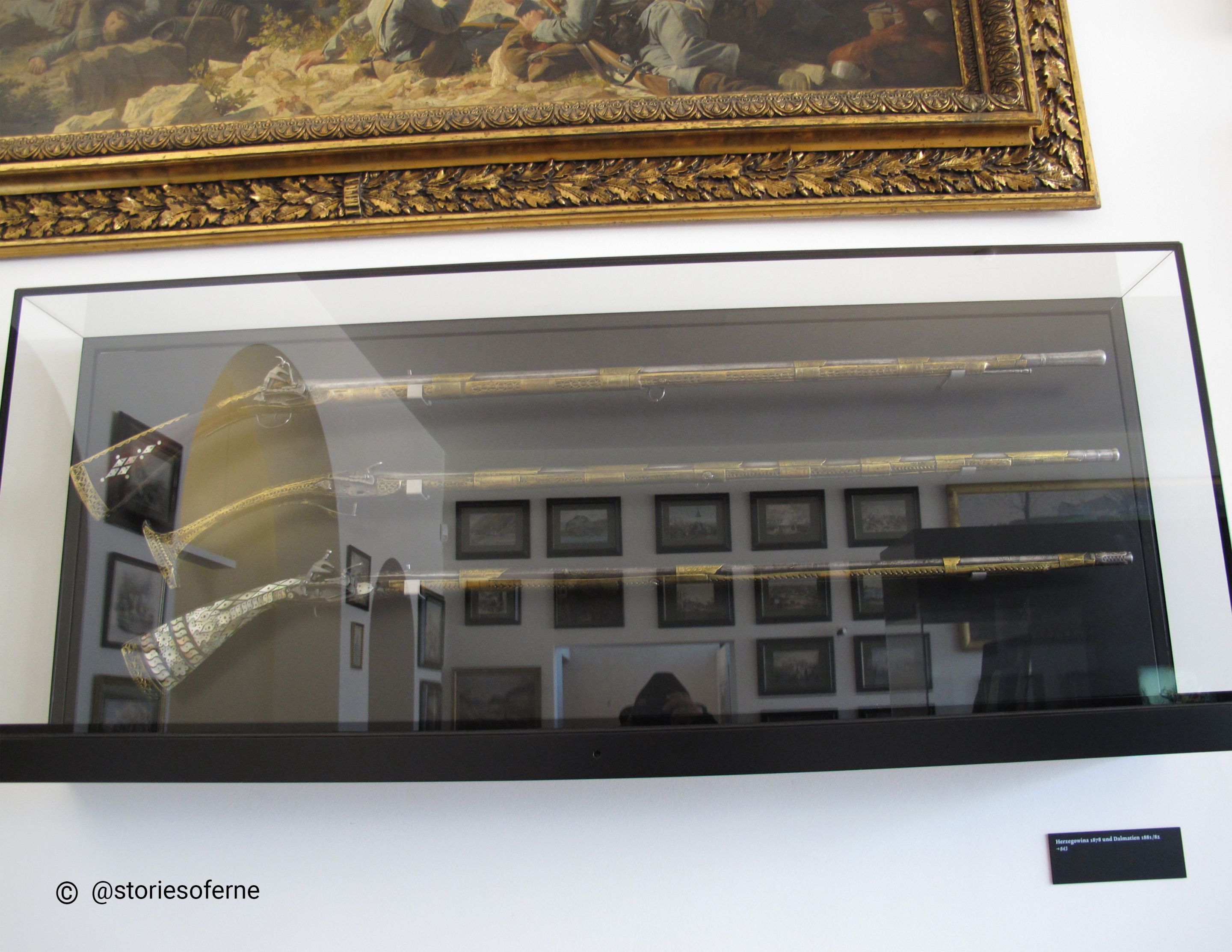 One of the most striking features inside the museum was a wall (floor to ceiling height window) of clear glass panels that allowed you to visually appreciate the magnificent city of Innsbruck. Isn't that a breathtaking scenery?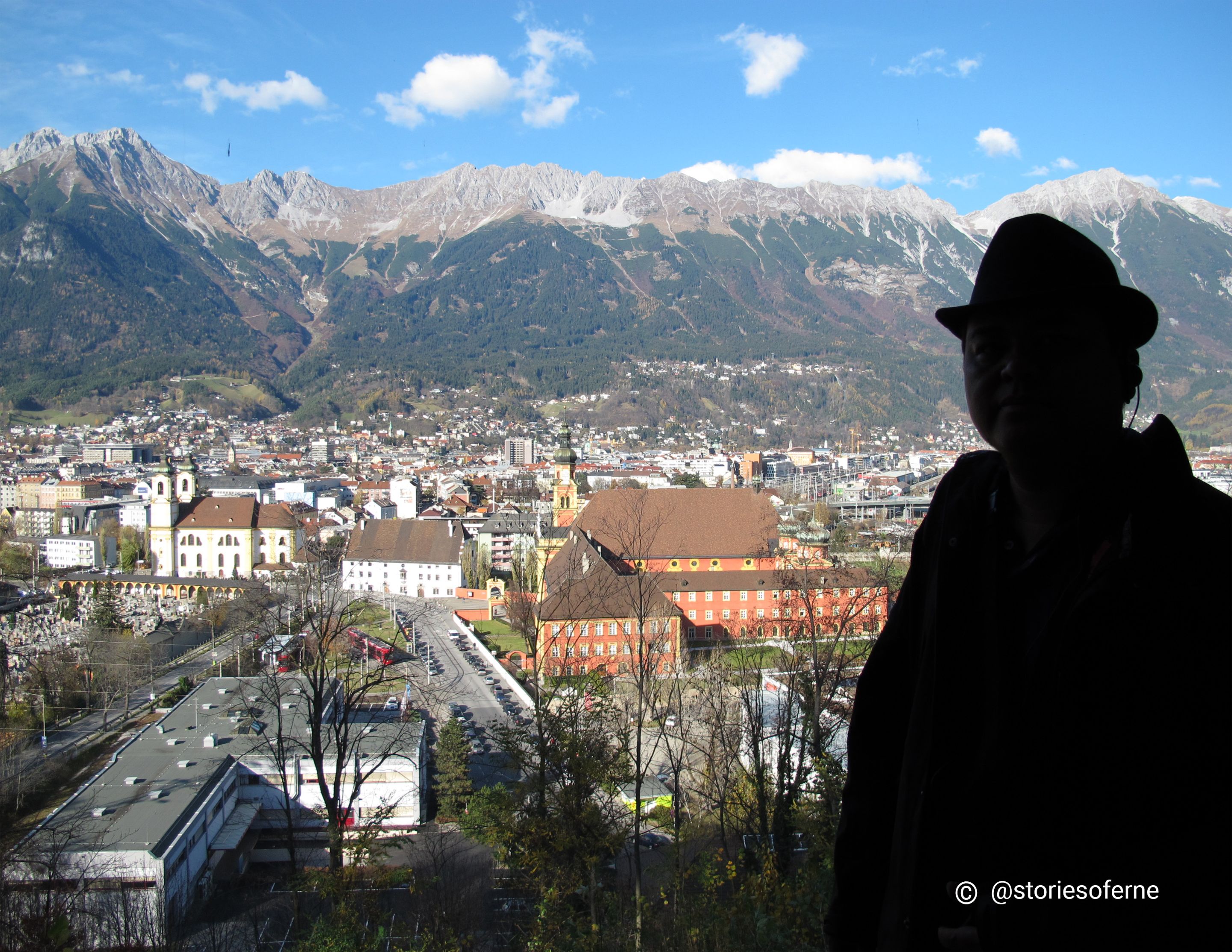 I stood in that area for a while and enjoyed the views. But wait, there's more.
Chronicle Frozen in 360 Degrees
Now, for the main attraction. This was the celebrated highlight of my whole tour. You see, this museum houses a secret gem. Within the central core of the building is a full circle, panoramic screen display that captures the Tyrolean Rebellion in its entirety - a glorious moment in time! It also demonstrated realistic scaled models of the location's geographical terrain in its original form during that said historic event.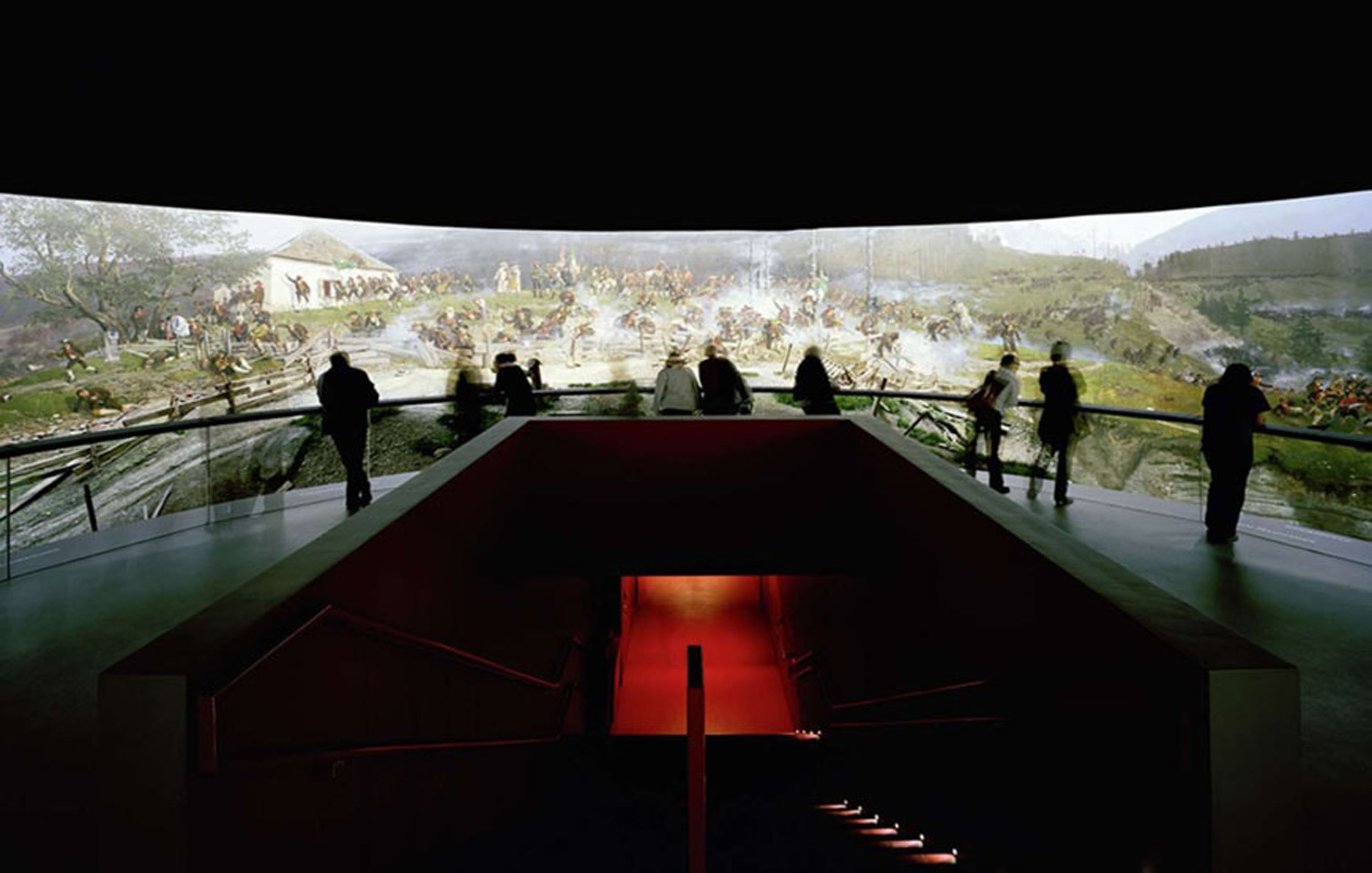 Source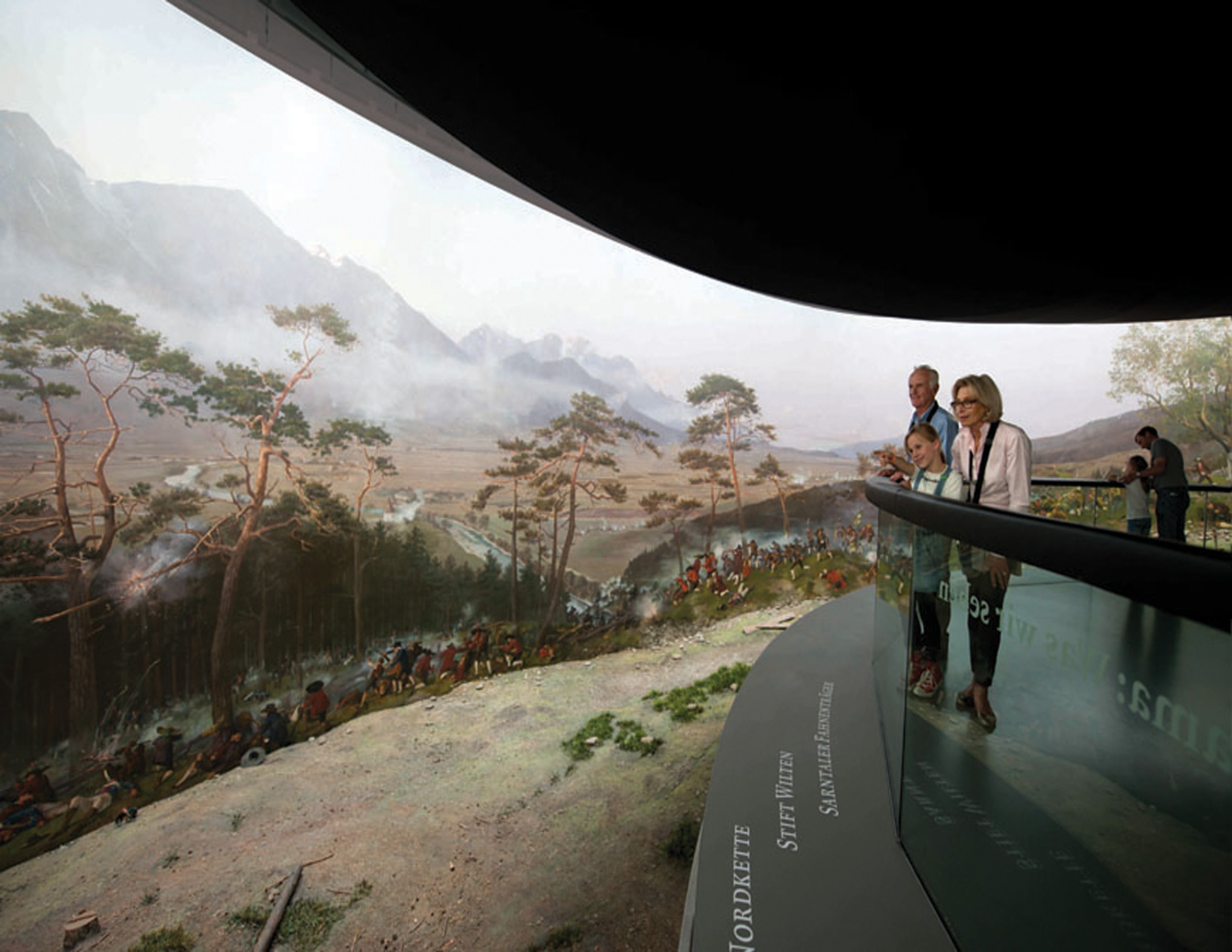 Source
I could only fathom the enormous amount of work dedicated to this artistic masterpiece started in 1896. Imagine laboriously creating a 1,000 square meter panoramic painting. How many artists were involved? And how long did it take to finally complete that artwork? Those were the sorts of questions that would push you to scratch your head for hours.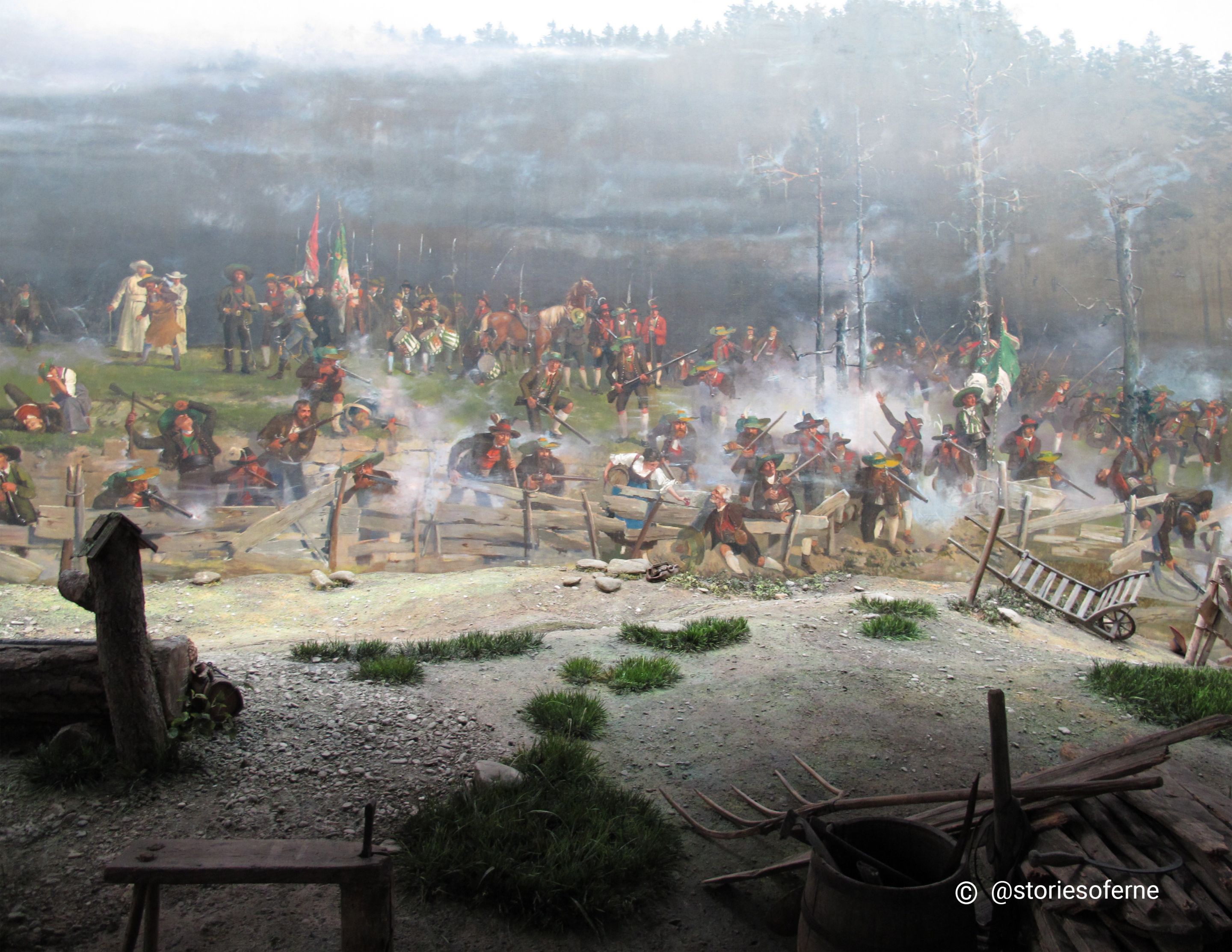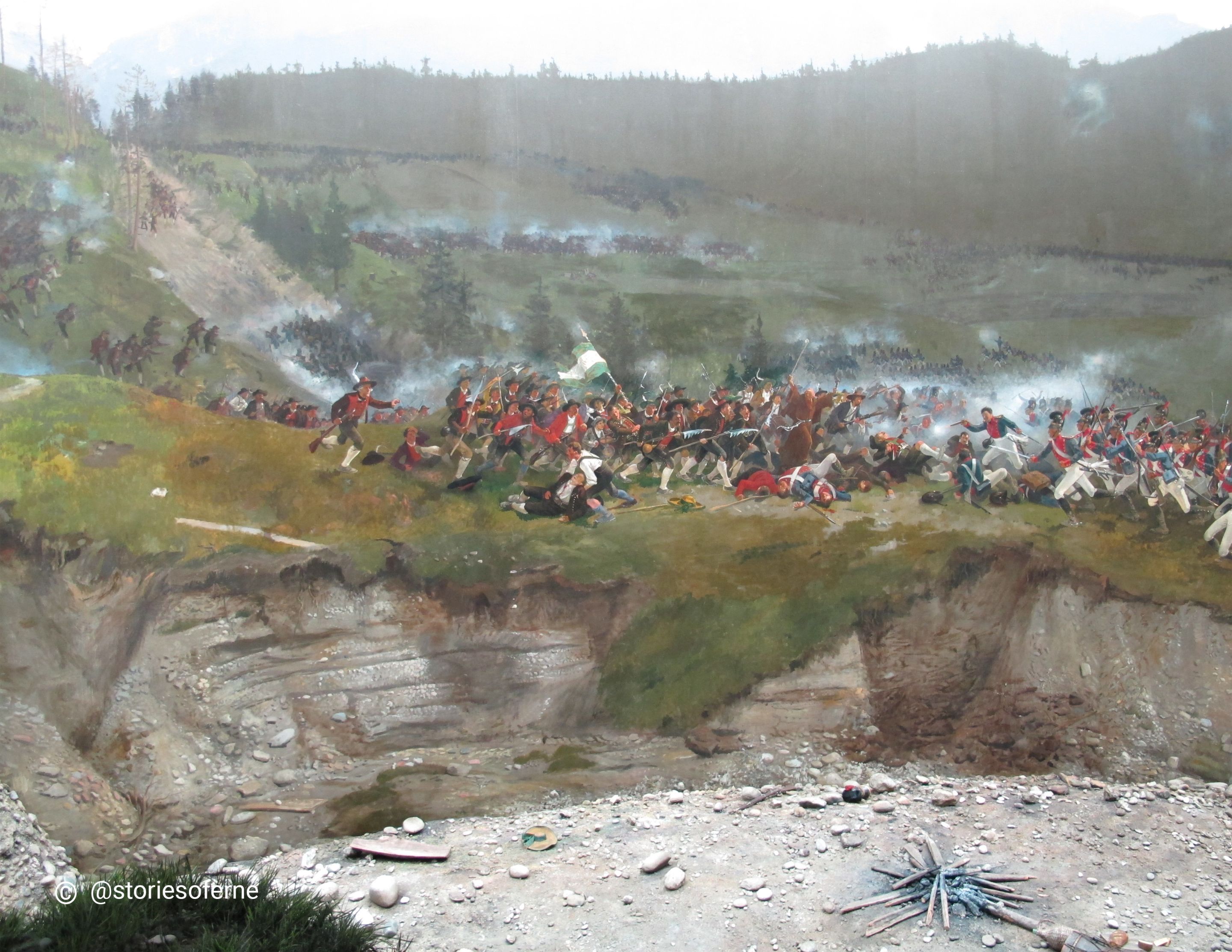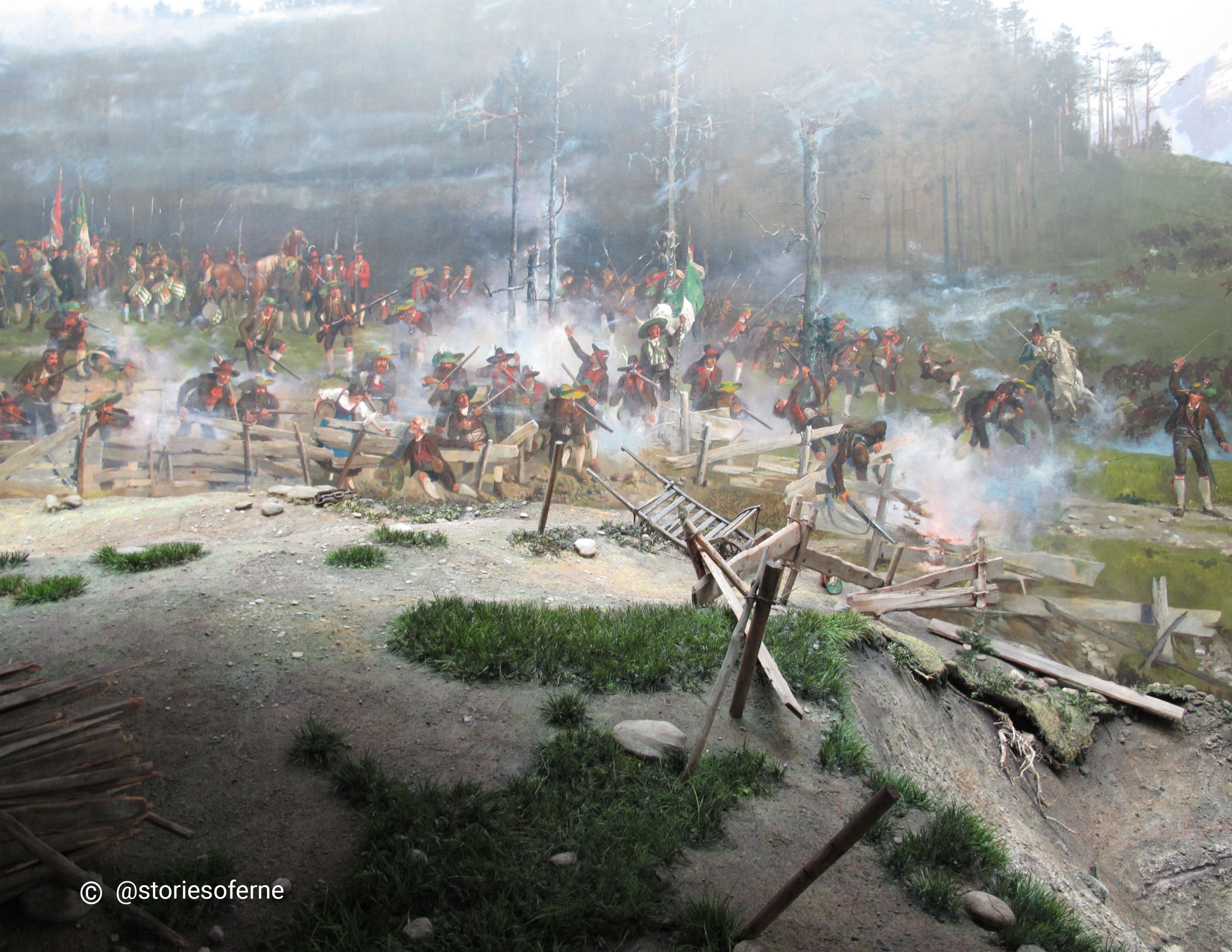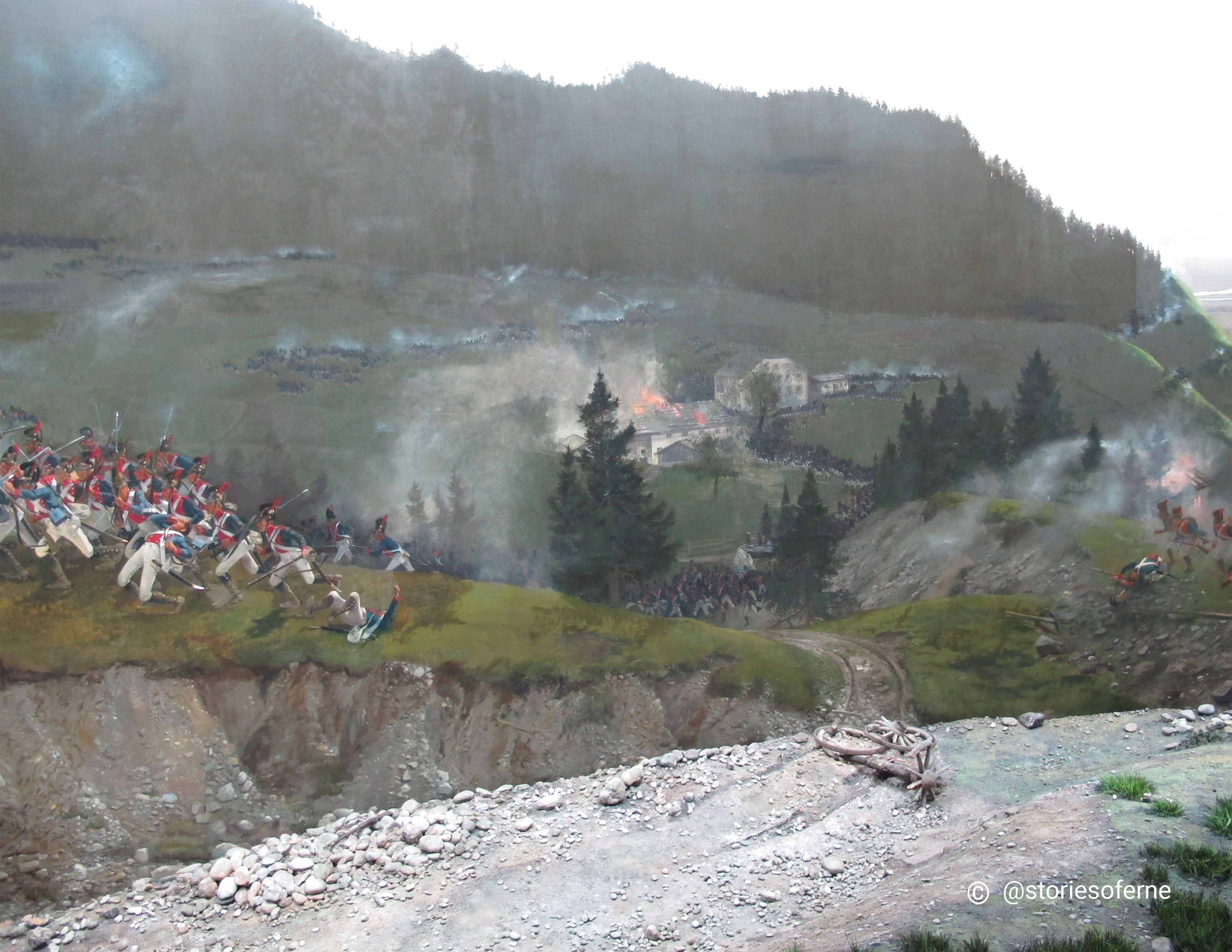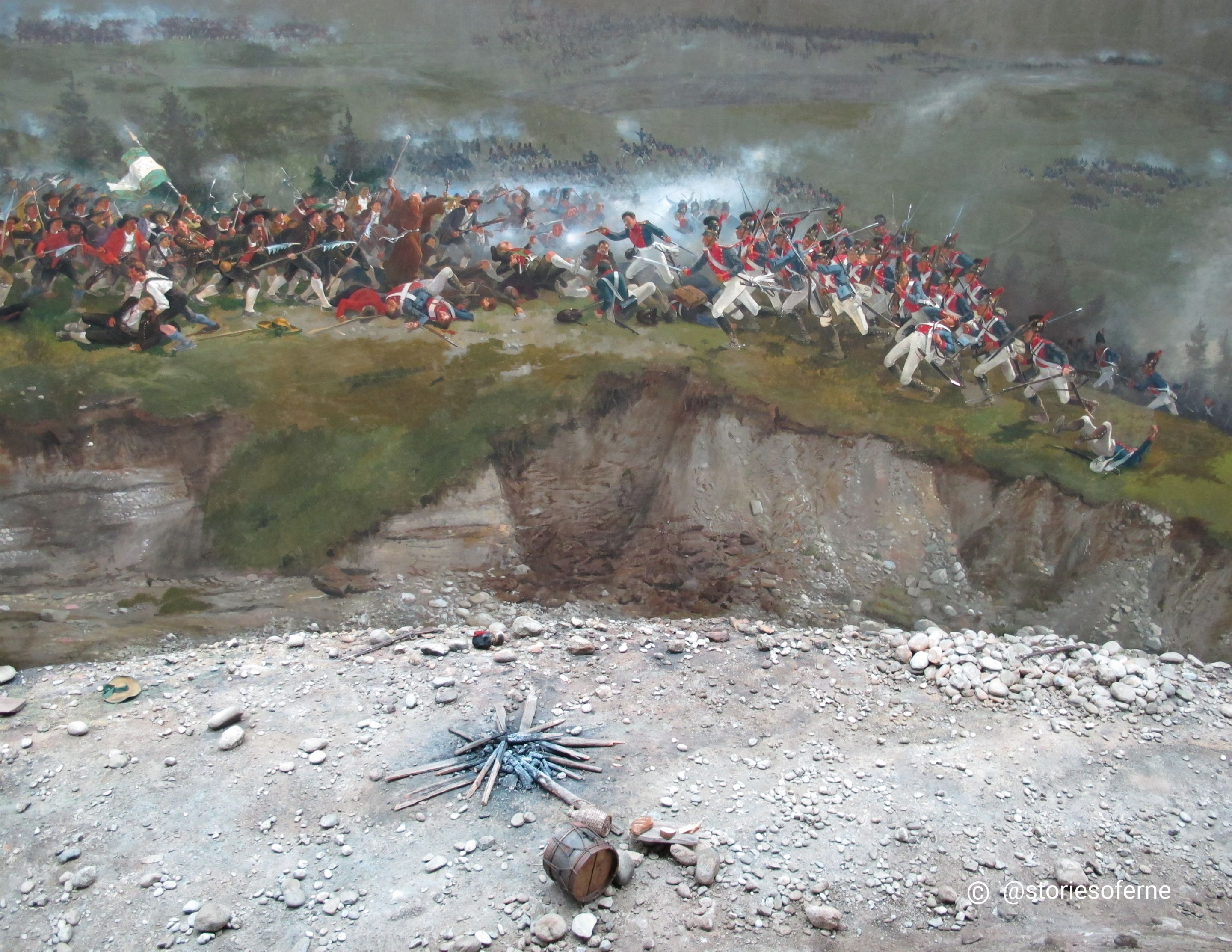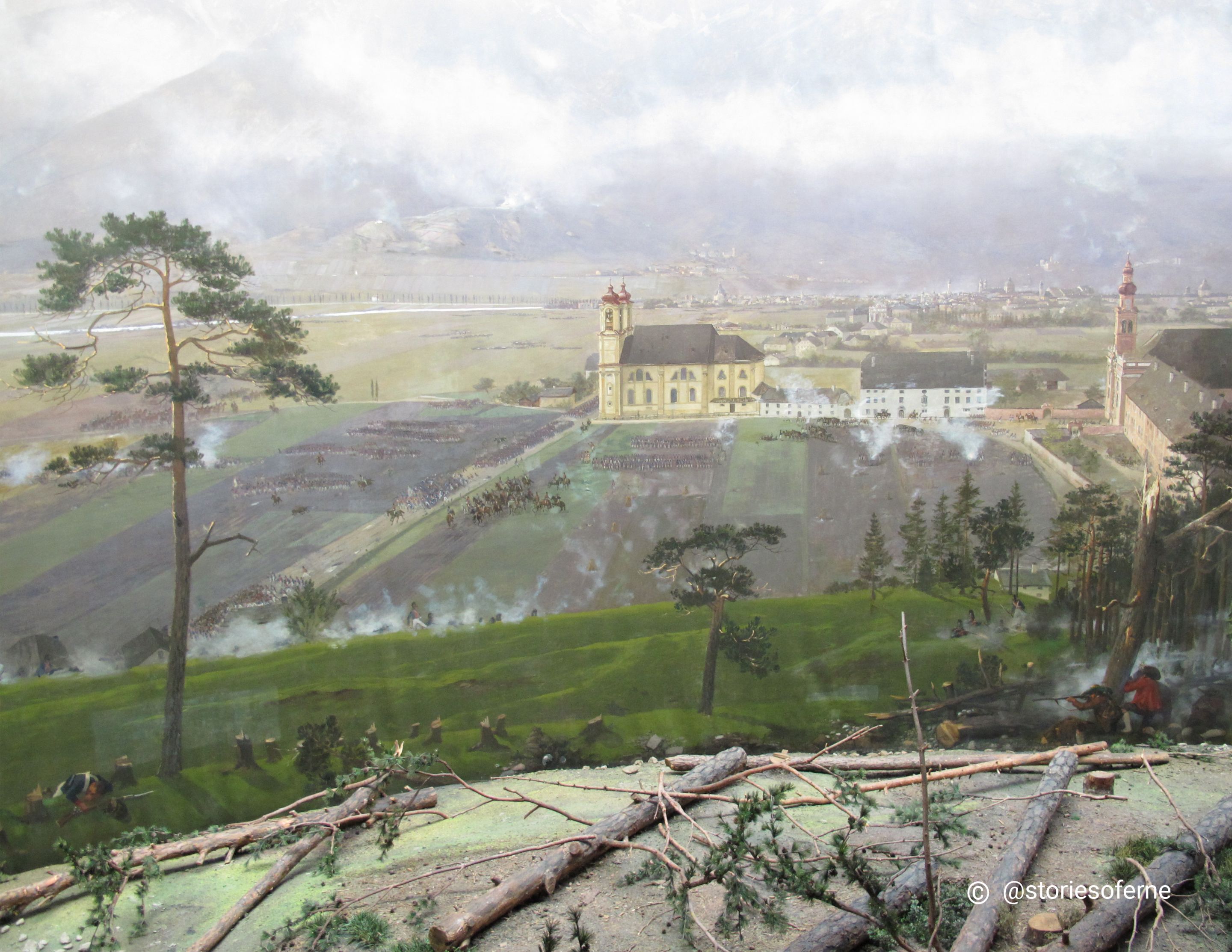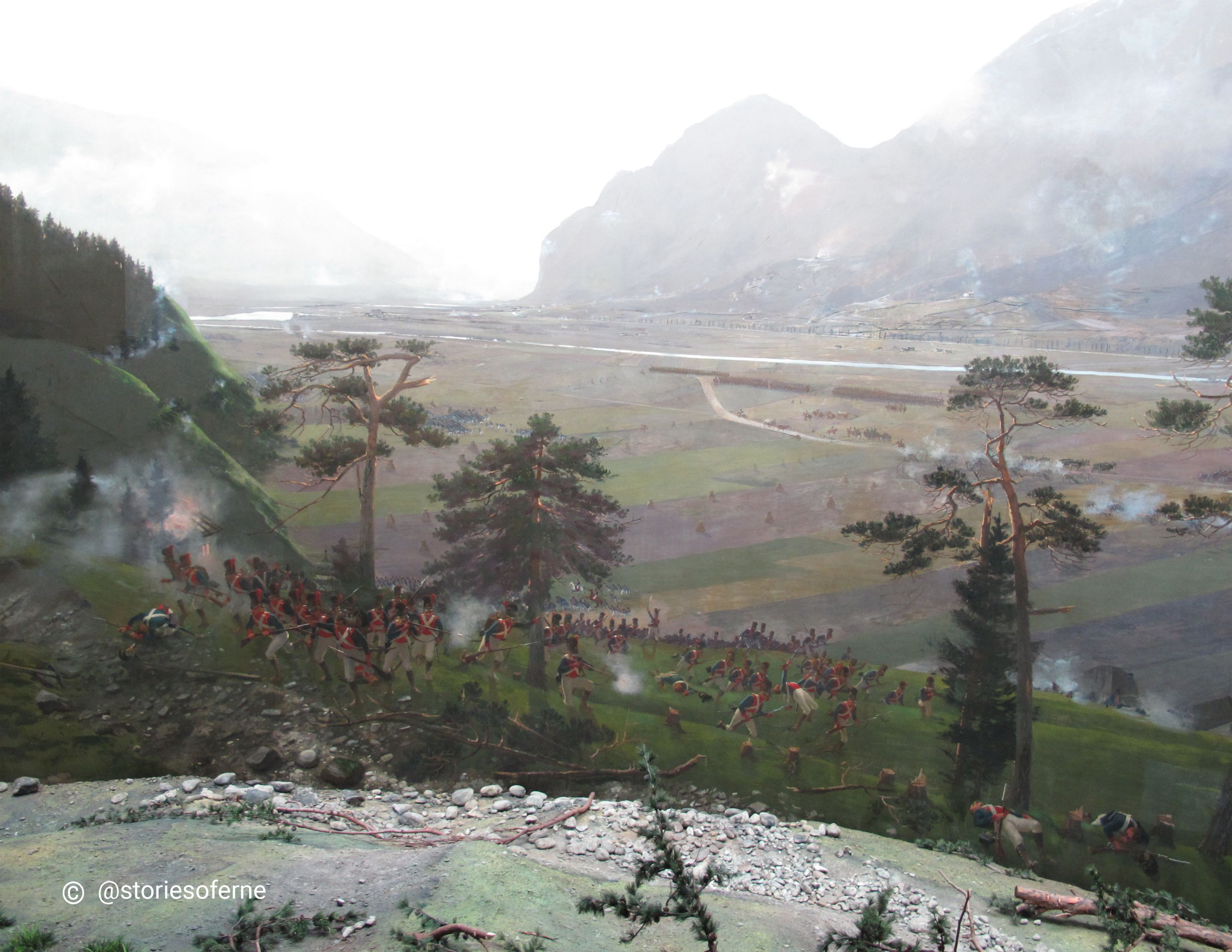 Nevertheless, I've never seen a unique painting like that. And my exposure to that artistic achievement made me realize to think outside the box. The true essence of creation does not limit you but, will keep challenging you to think twice about impossible situations. How would you react if you were tasked with such an outstanding mission?
The Reward of Non-Judgment
Things aren't always what they seem. And life is filled with happiness as well as displeasing surprises in varying amounts. There may be instances that expectations are not met. And that's pretty understandable. However, as unpredictable as our chosen paths may seem, it always boils down to how we manage our personal attitudes, mentally and emotionally, in the end.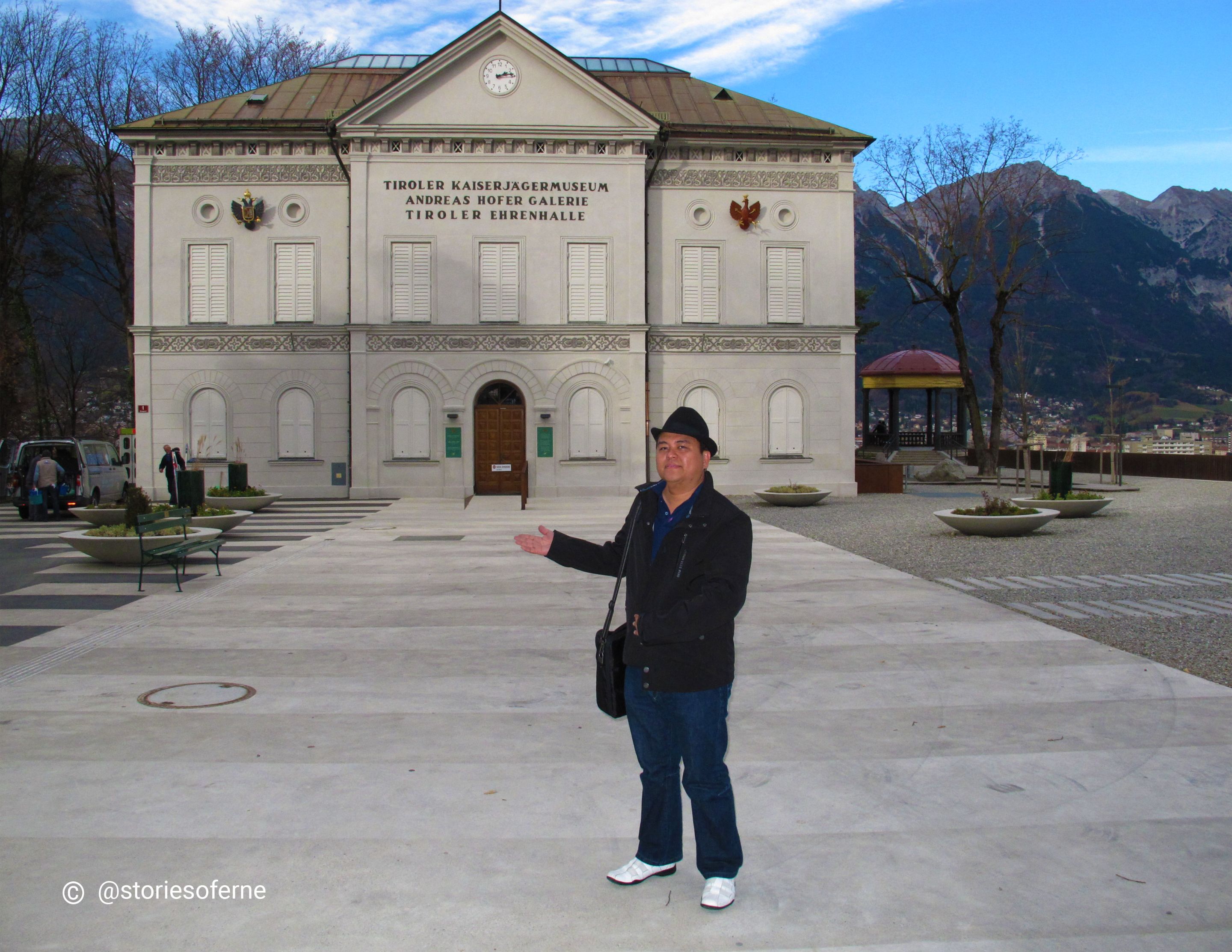 In other words, let's not jump to vague conclusions right away. It takes a considerable amount of time to research properly, investigate facts, and confirm accurate decisions accordingly. This applies to everything, including travel.
#Hive, have you been here?
Experience all my travel stories on the Pinmapple Map.
---



STORIES OF ERNE
Architect | Adventurer | Lifehacker
Cofounder of Architecture+Design Community on Hive
Self-Expression Empowers Human Evolution™
© 2021 @storiesoferne All Rights Reserved