Enchanting Motions of the Divine
---
Across spiritual traditions in Asia, there are interesting tales about mystical female beings endowed with attractiveness, appeal, and gracefulness. They are known as Apsara.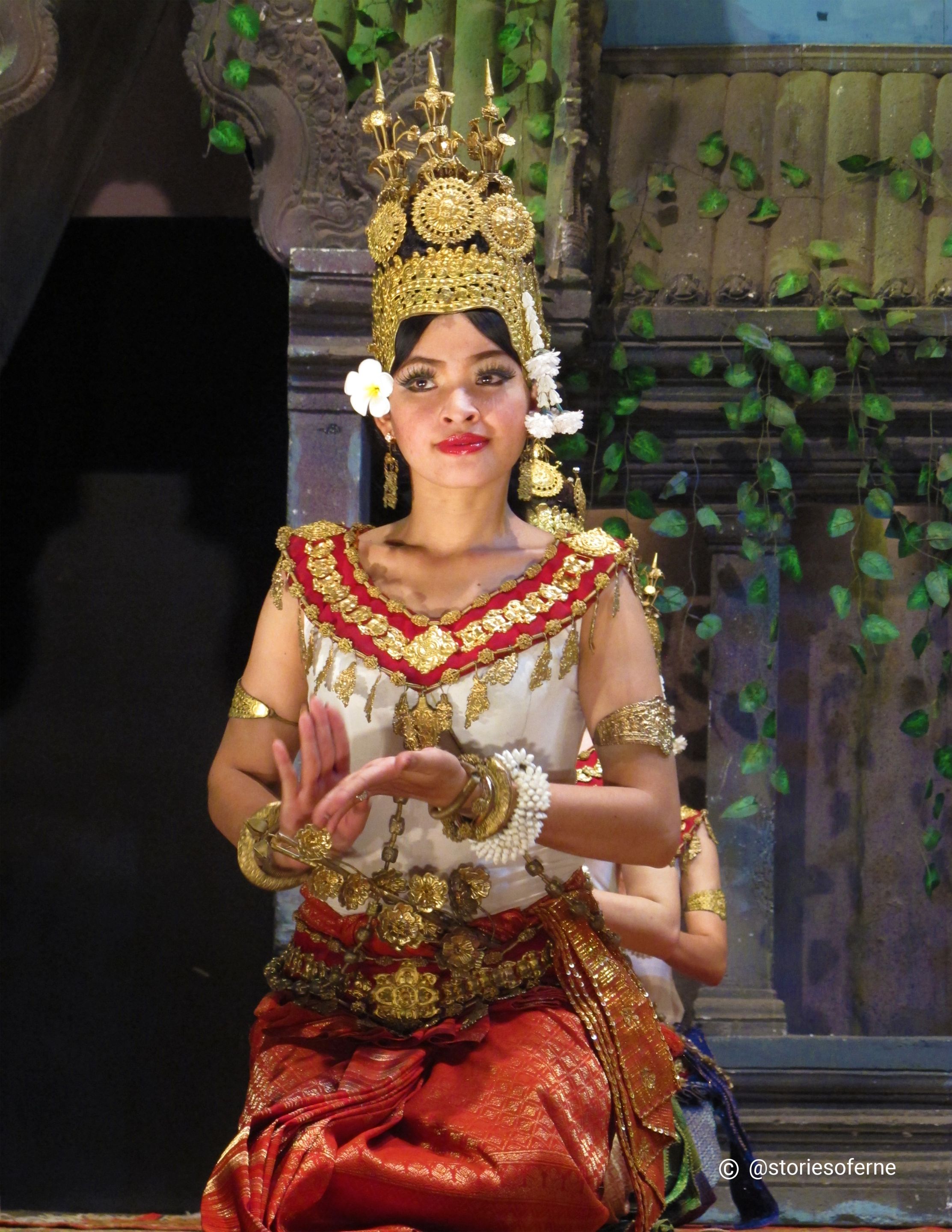 First Encounter of the Heavenly Kind
My initial introduction to these celestial entities of gorgeous proportions were during my architectural explorations among the dilapidated temple complexes of Angkor Wat, the biggest religious monument on the planet, rooted at the Cambodian city of Siem Reap.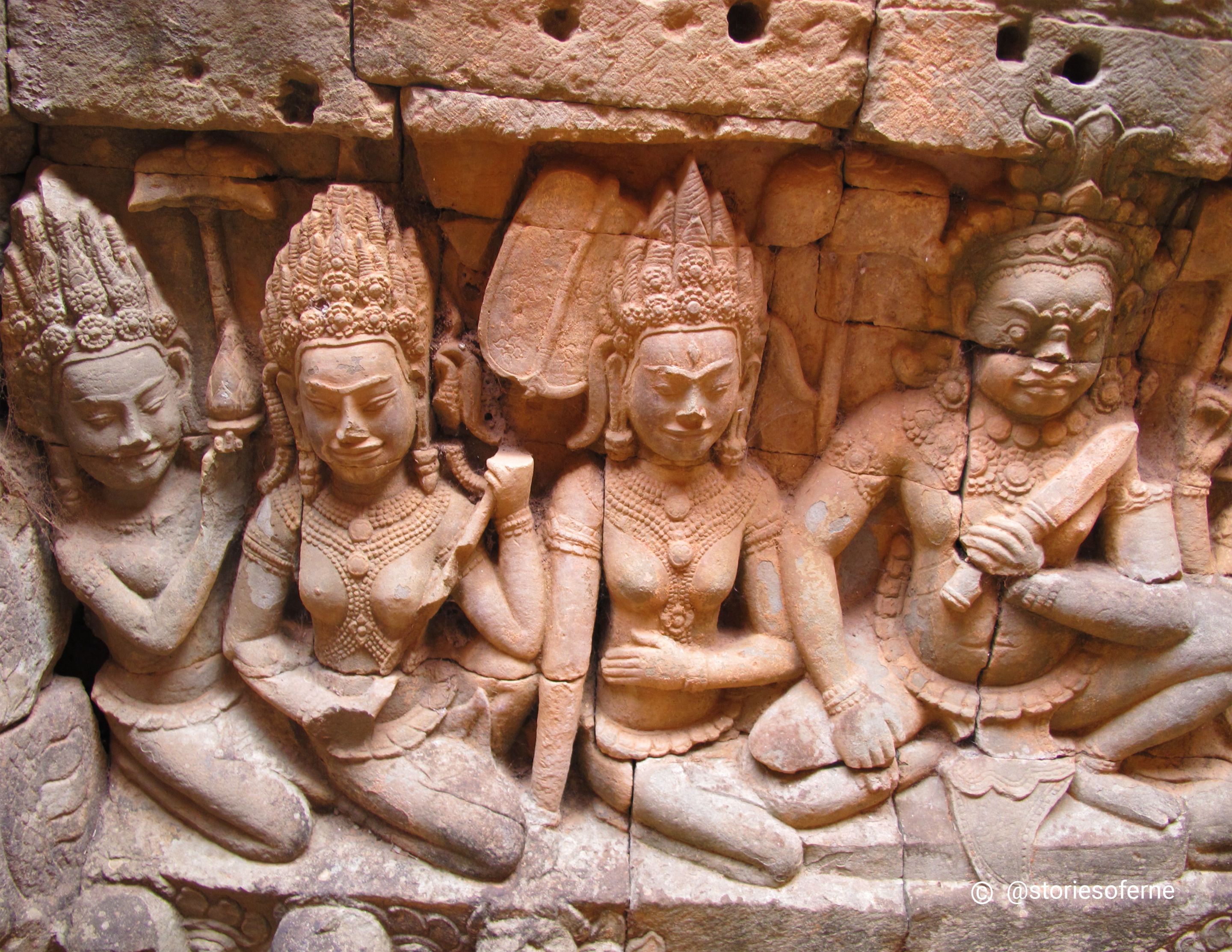 "Wow! Are they fairies from an another world?" Wouldn't you be curious like me? "In a way, yes. That's what travelers from the West usually call them," my local host replied.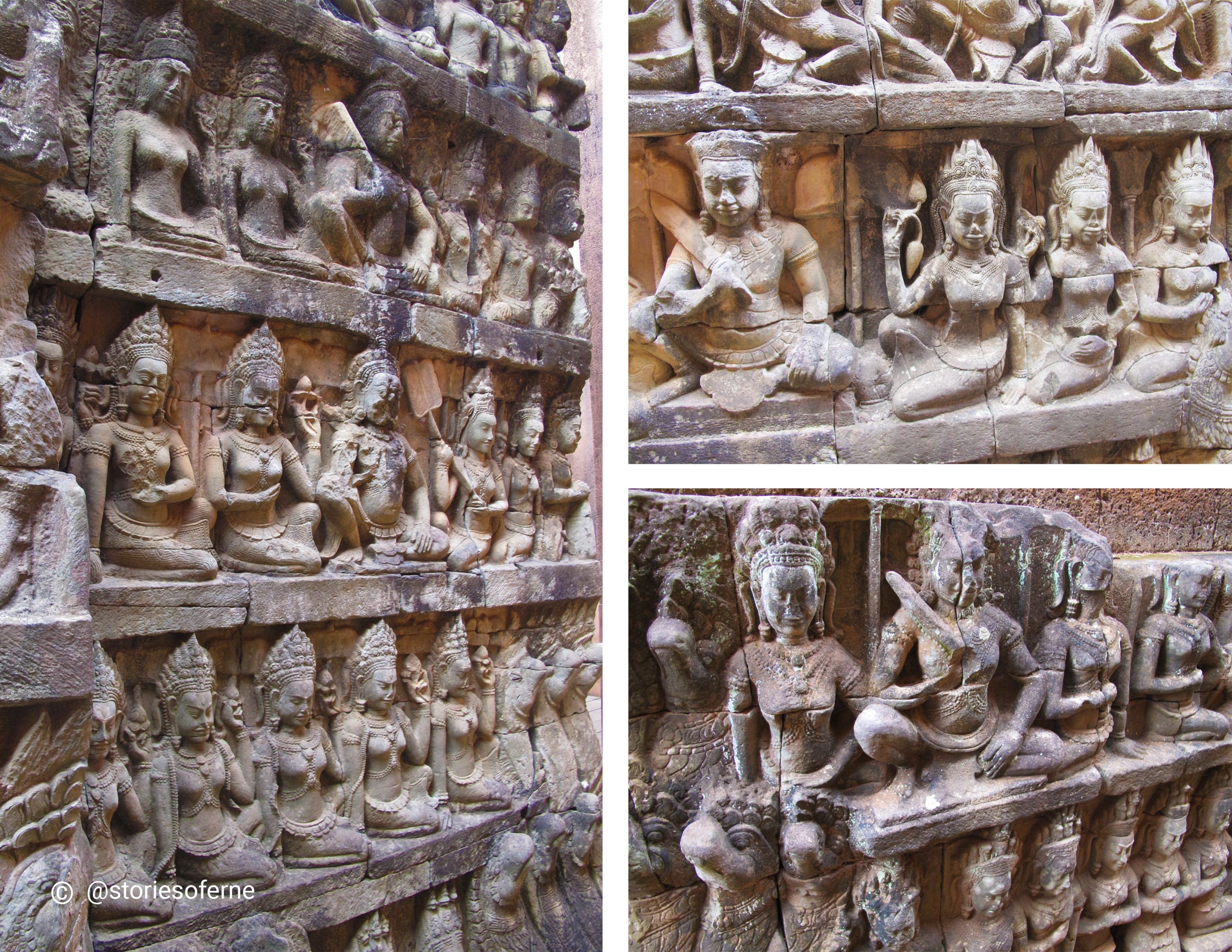 "But what are they, really?" I asked. "Performing artists. Amusement hosts. Show entertainers. These are basically what the Apsara are called with their relationship to their celestial masters ," my tour escort explained.
He added that these heavenly performers were also associated with the atmosphere, sky, and aquatic habitats and are specifically endowed with an extraordinary talent - the slow, gentle, smooth, and refined art of the dance. Hence, the metaphor of a flowing sensation, in other words. Sounds interesting, isn't it?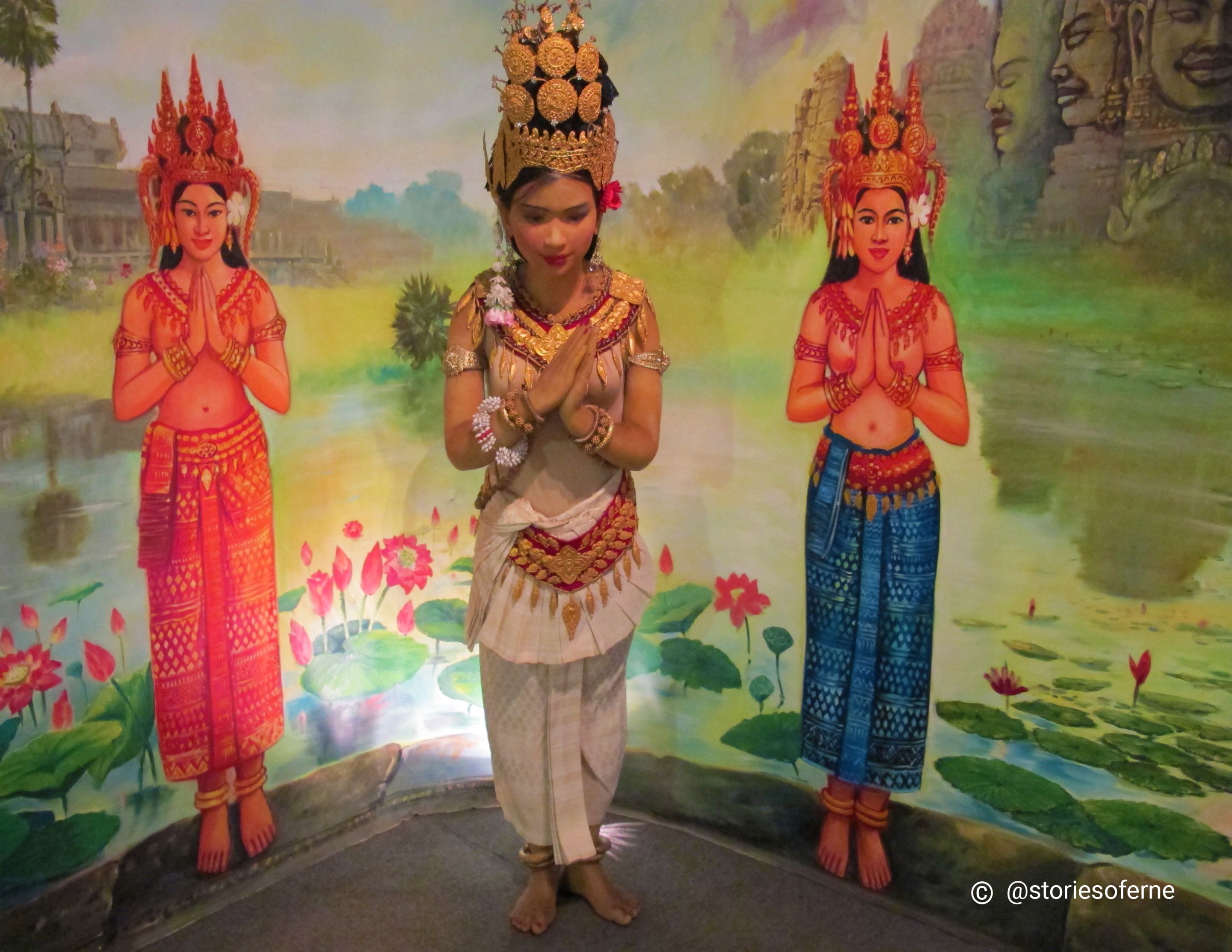 See, I've also learned and actually discovered that there were several Apsara carvings on Angkor Wat and majority of Siem Reap's historic environments and sacred sites. Their interesting bas reliefs were typically scattered on the temple's gallery walls, depicting their significant roles in the creation of the universe. I've also encountered some of their life-size wax figures inside the city's cultural heritage museums.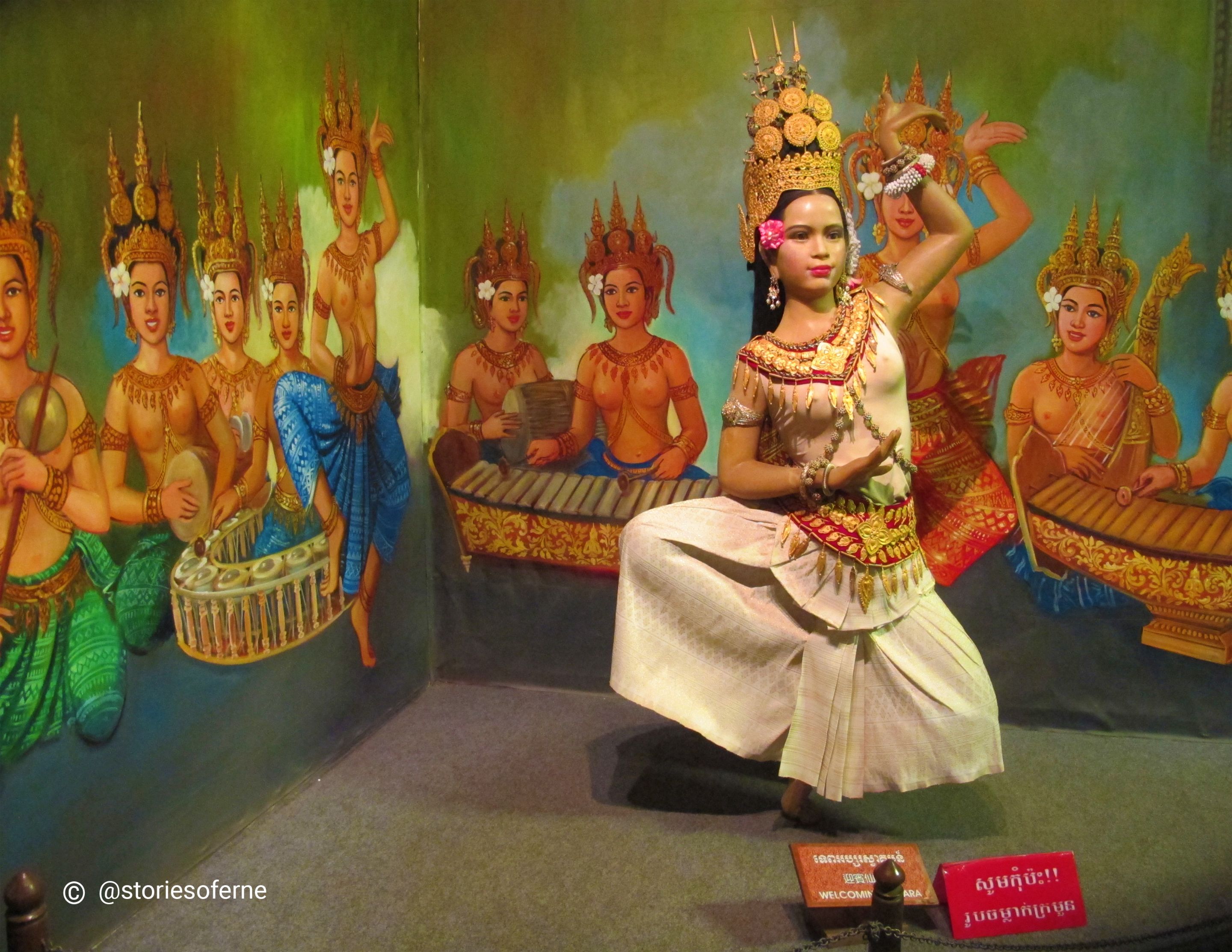 As opposed to the sacred spirits from other beliefs, these divine women were considered to be friendly, caring, and protective of the human realm. We could probably refer to them also as "guardian angels", so to speak.
However, nothing would compare to what I was about to indulge next. A super special treat was just around the corner - waiting for me!
A Cultural Experience of a Lifetime
One evening, after having accomplished a day's worth of exploring temple ruins, I invited my personal travel guide for dinner as my way of showing my sincere gratitude to him. Little did I know that it would be one of the most unforgettable moments of my life! The buffet meal package we enjoyed that night had an irresistible bonus: a Khmer cultural show!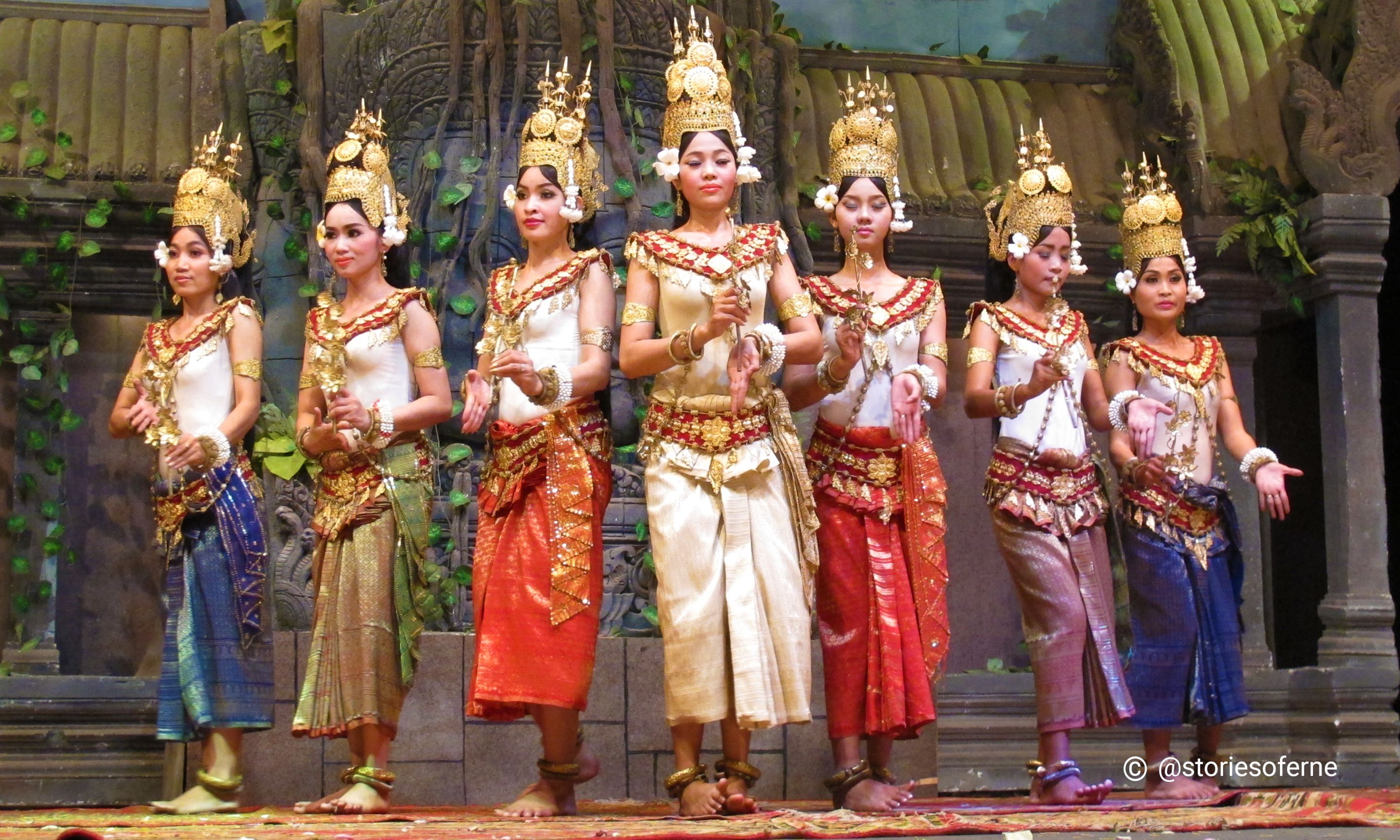 On top of that, we had the rare privilege of being seated at the front-most row, just next to the edge of the stage. So imagine the gigantic smile on my face as I prepared my camera to capture their upcoming presentation. The live performance was about to begin!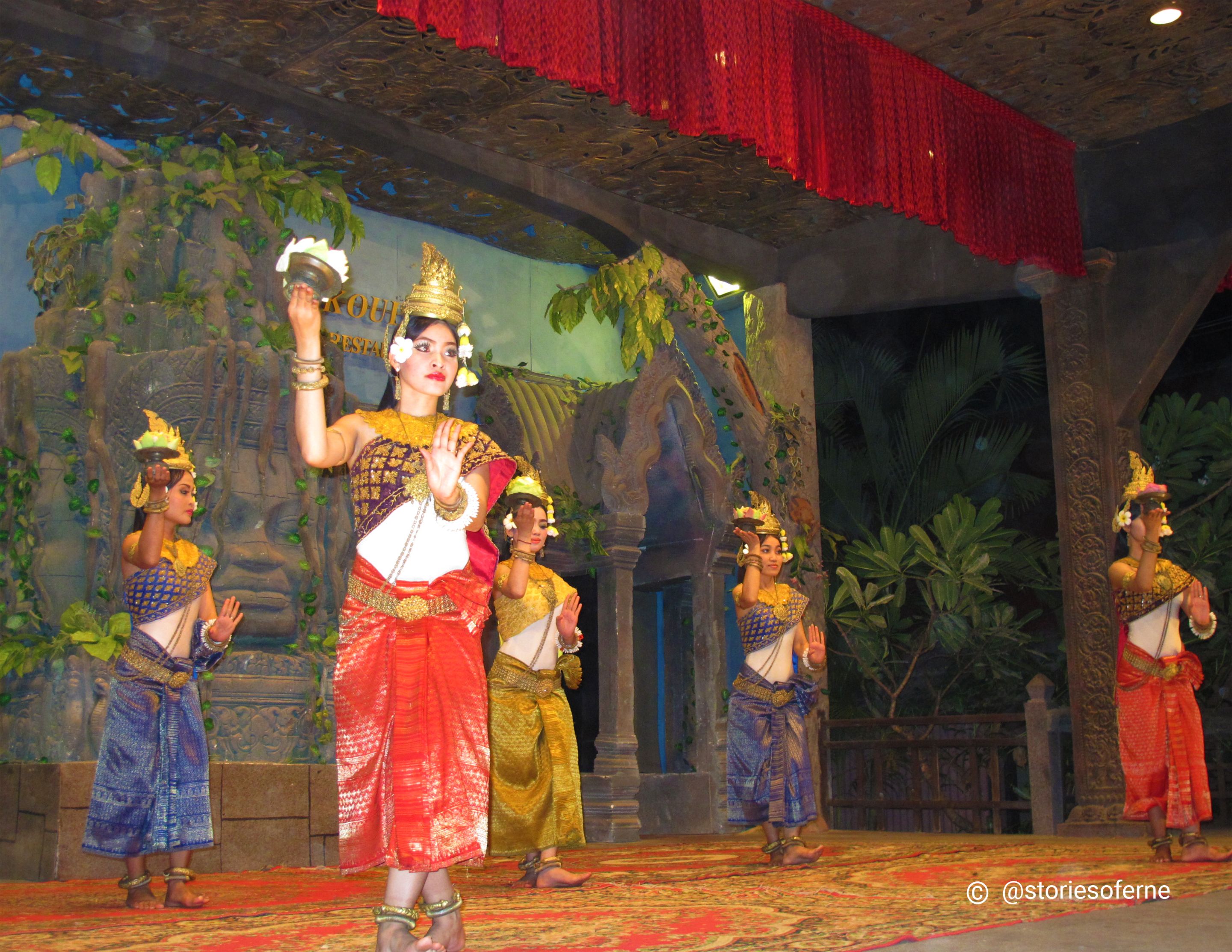 All of a sudden, the theater platform was swamped by beautiful women, elaborately dressed in tight silk garments with skin-matching colors whose physical bodies were also adorned with plenty of glittering gold ornaments. These traditional costumes closely resembled the Apsara stone sculptures found in most of their ancient religious buildings. Just look at their magnificent golden head crowns! Aren't they glorious - fit for a princess or queen?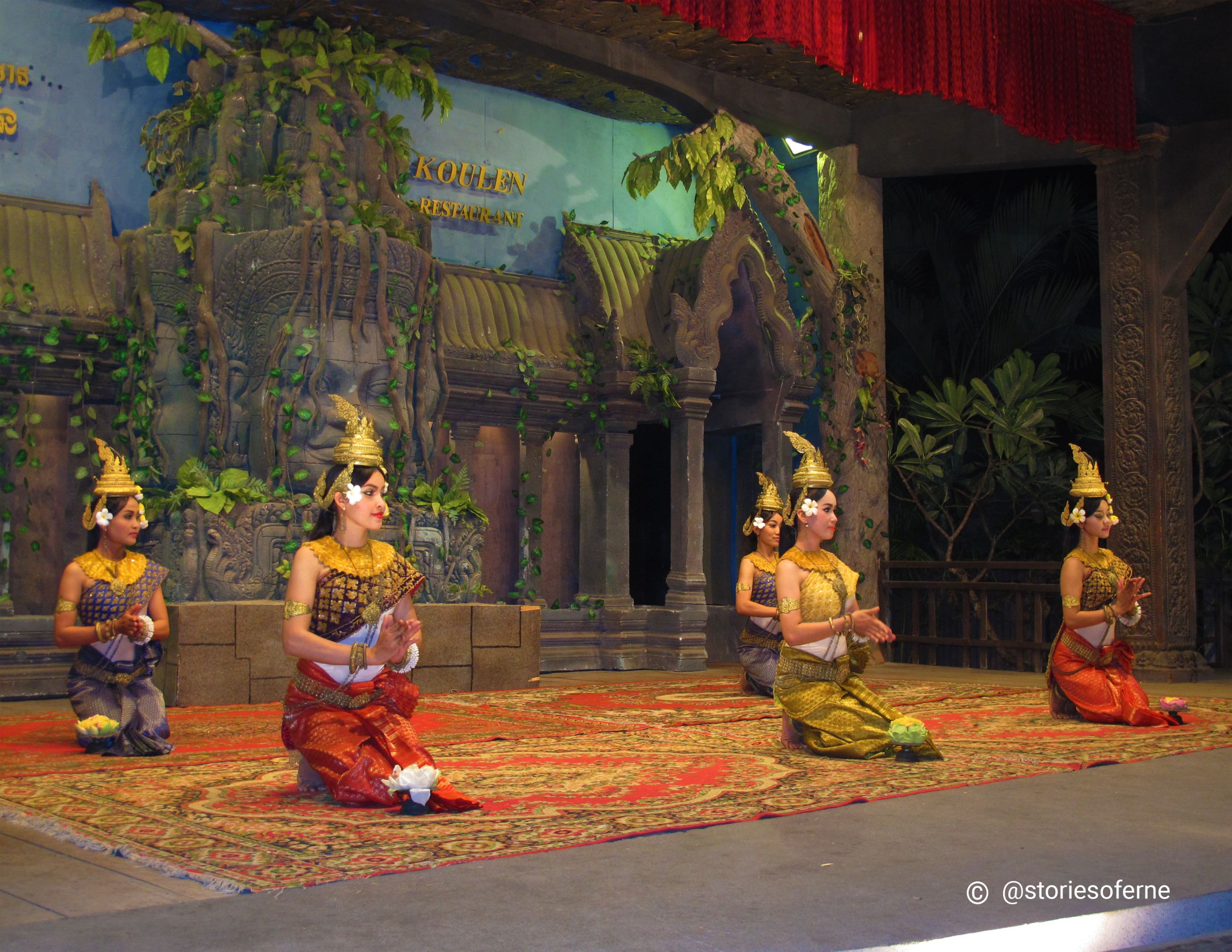 The stage backdrop mimicked a Cambodian forest with a temple ruin, complete with the intervention of nature caused by the ravages of time. It was the perfect setting for their marvelous act!
As much as I was truly impressed by their splendid outfits, props, and stage design, nothing had fascinated me more when these gorgeous ladies in their Apsara attire started moving!
The Enigmatic Dance of the Apsara
If there was a single moment that captivated me the most during the show, it was their exotic dance movements.
I've never witnessed so much grace, posture, discipline, and self-control in their incredible execution. They were absolute masters of their craft!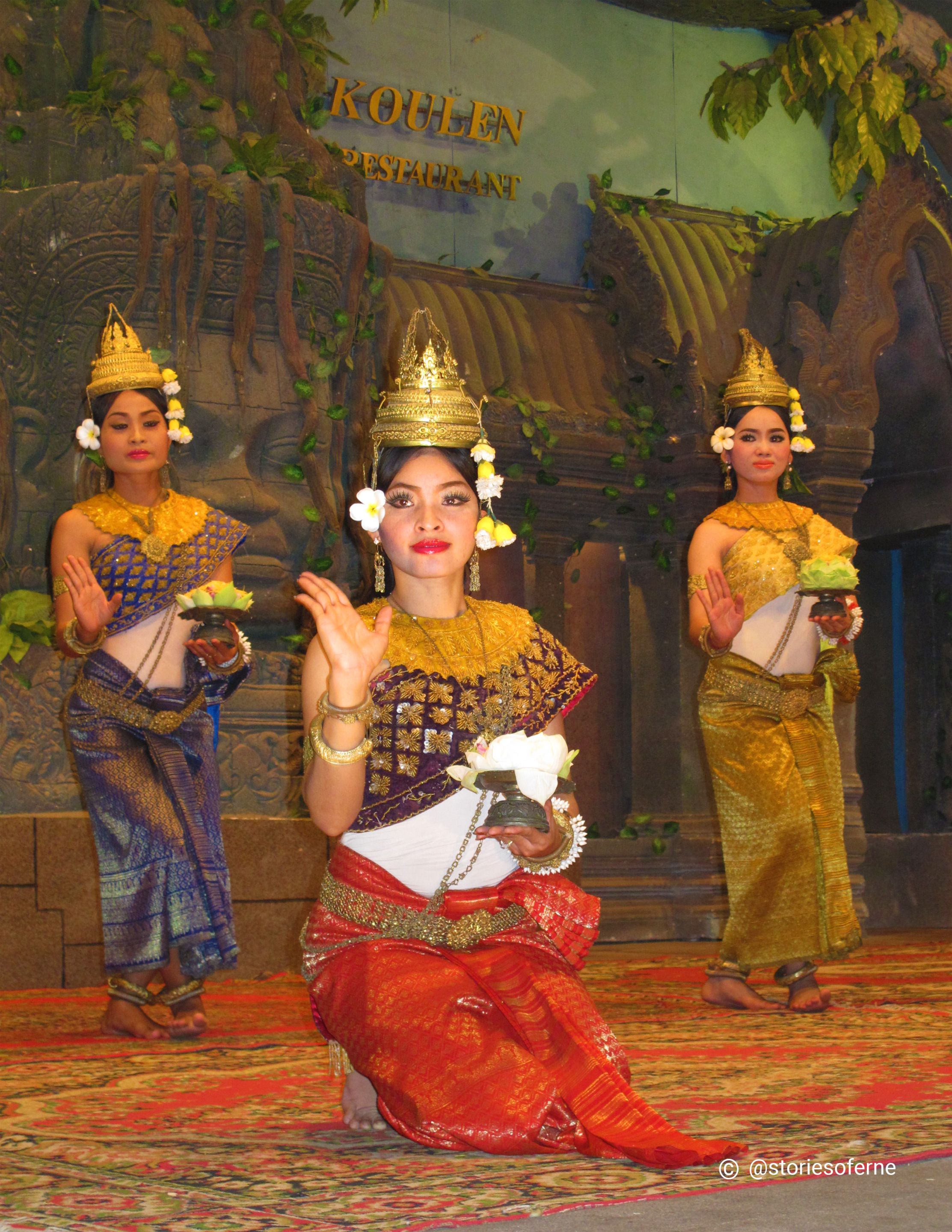 What was even more amazing was that locals told me that the Apsara dance style had already been ingrained in their customary practices for several generations, so much so that Cambodian girls as young as a few years of age were already exposed to rigid training such as muscle flexibility and stretching exercises.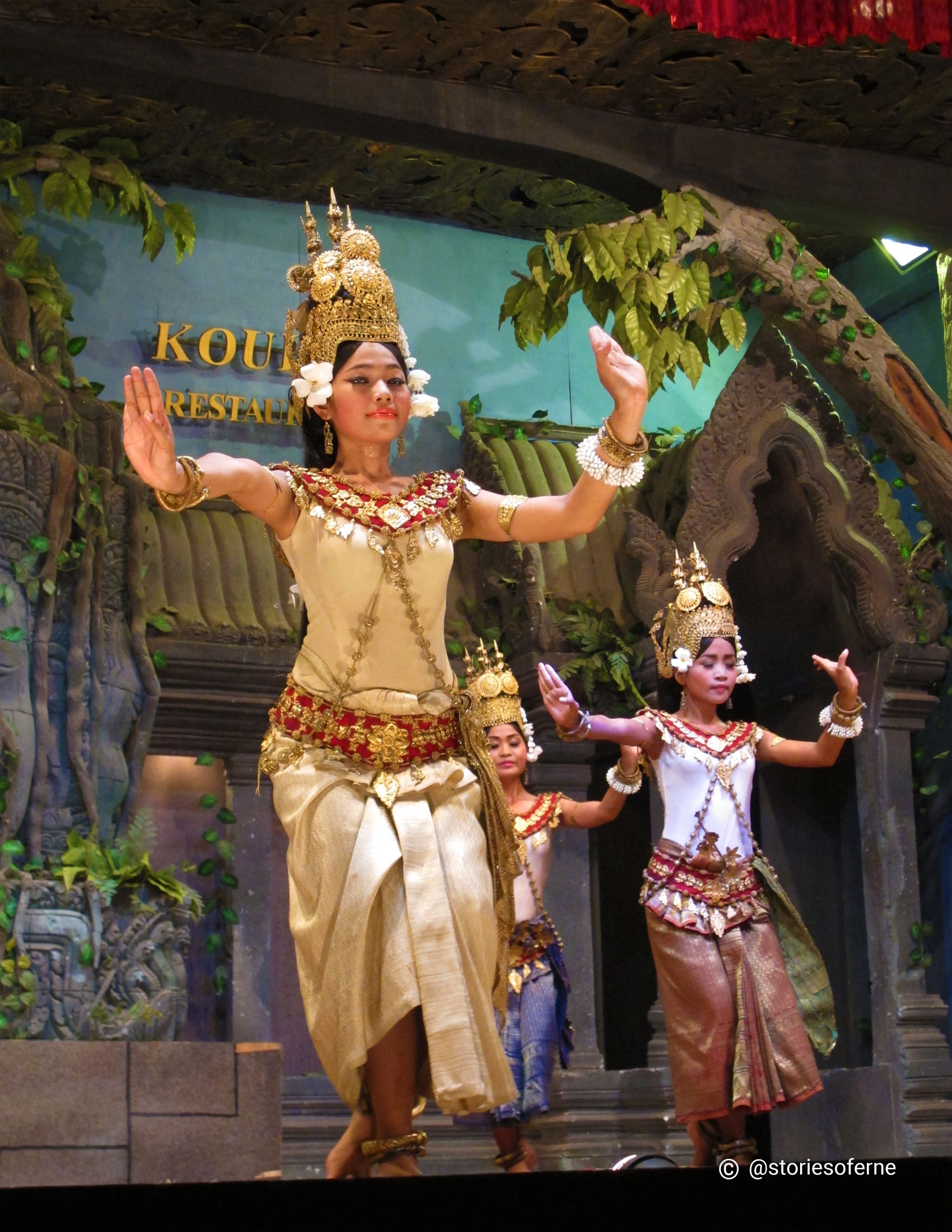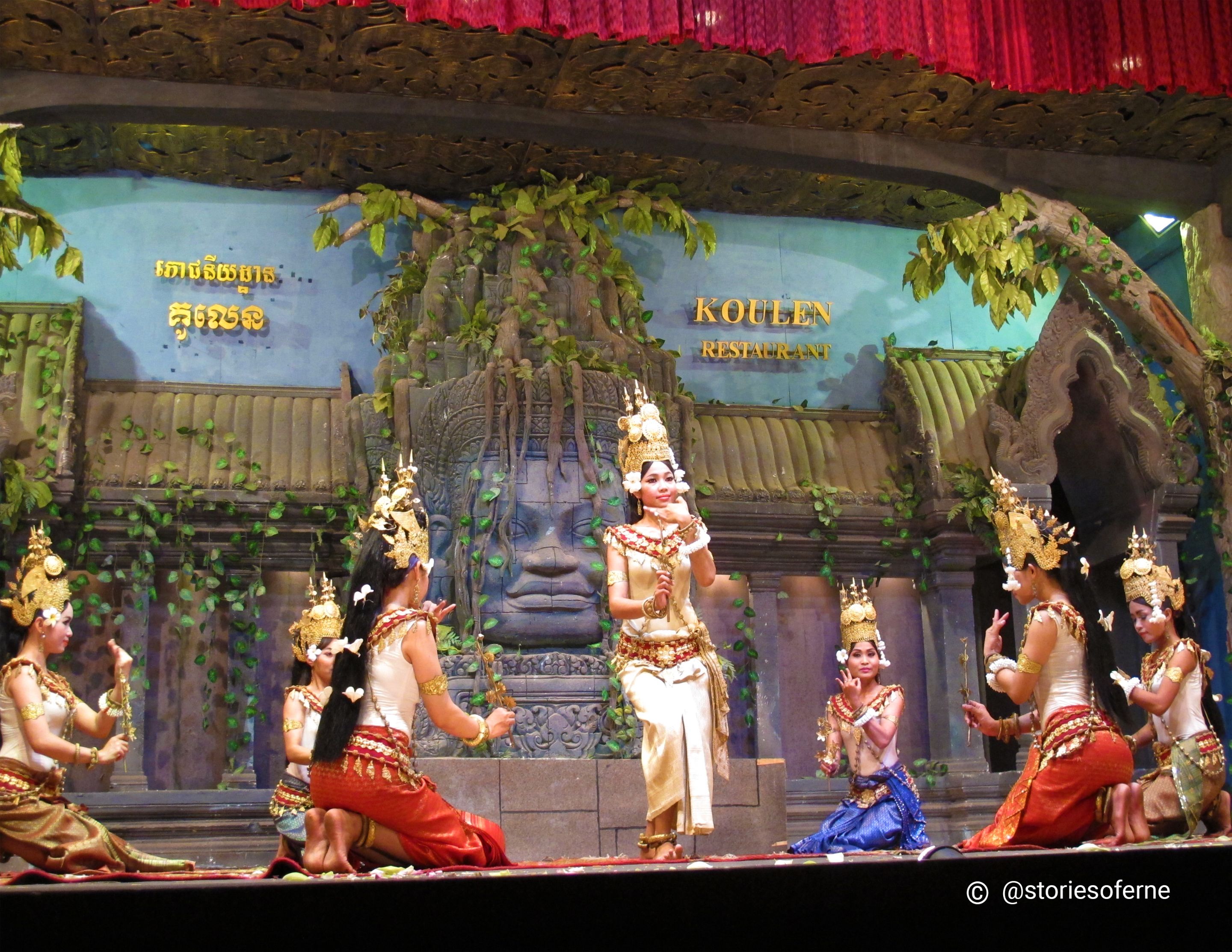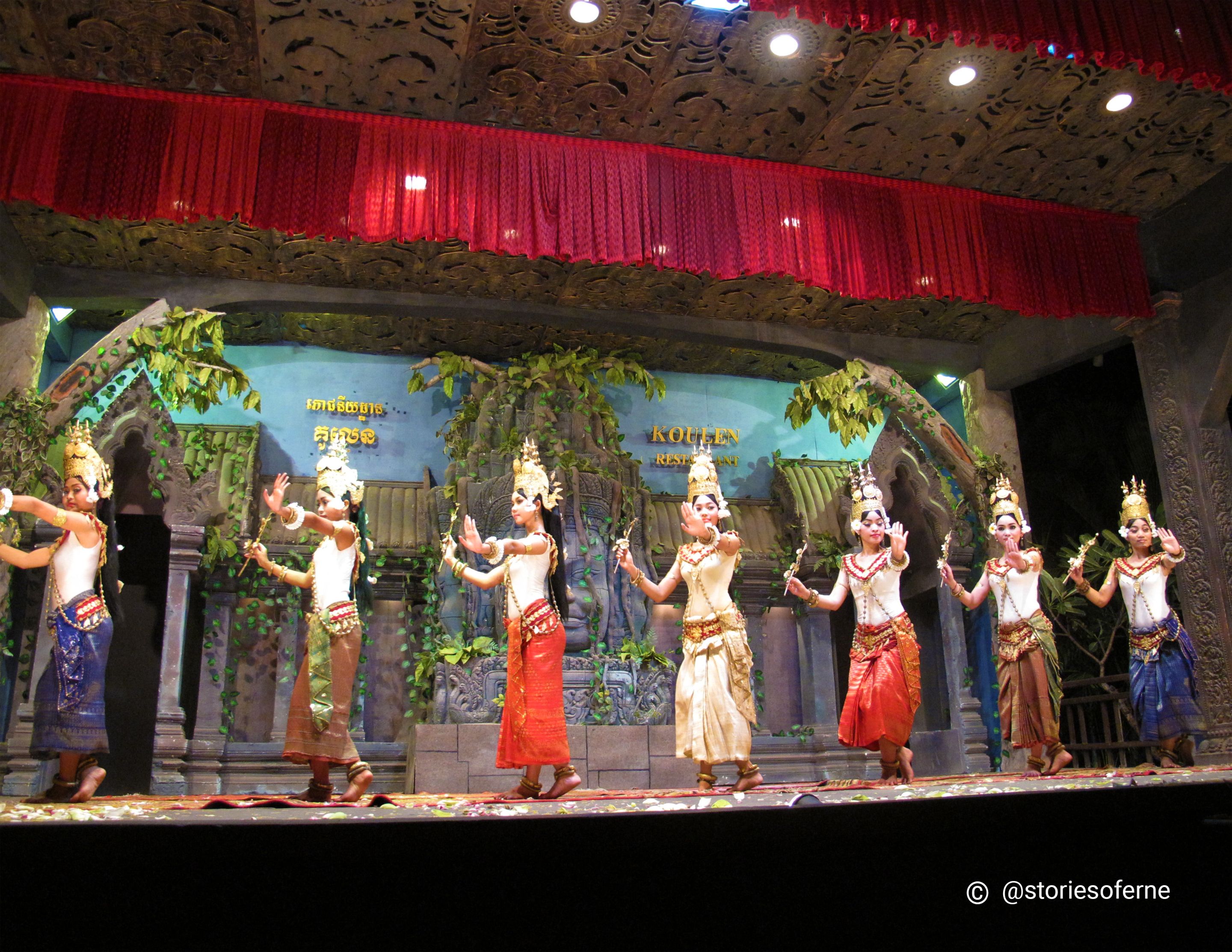 No wonder the Apsara dancers whose magical performance we've enjoyed that night, were indeed worthy of admiration and celebration! Unbelievable, isn't it?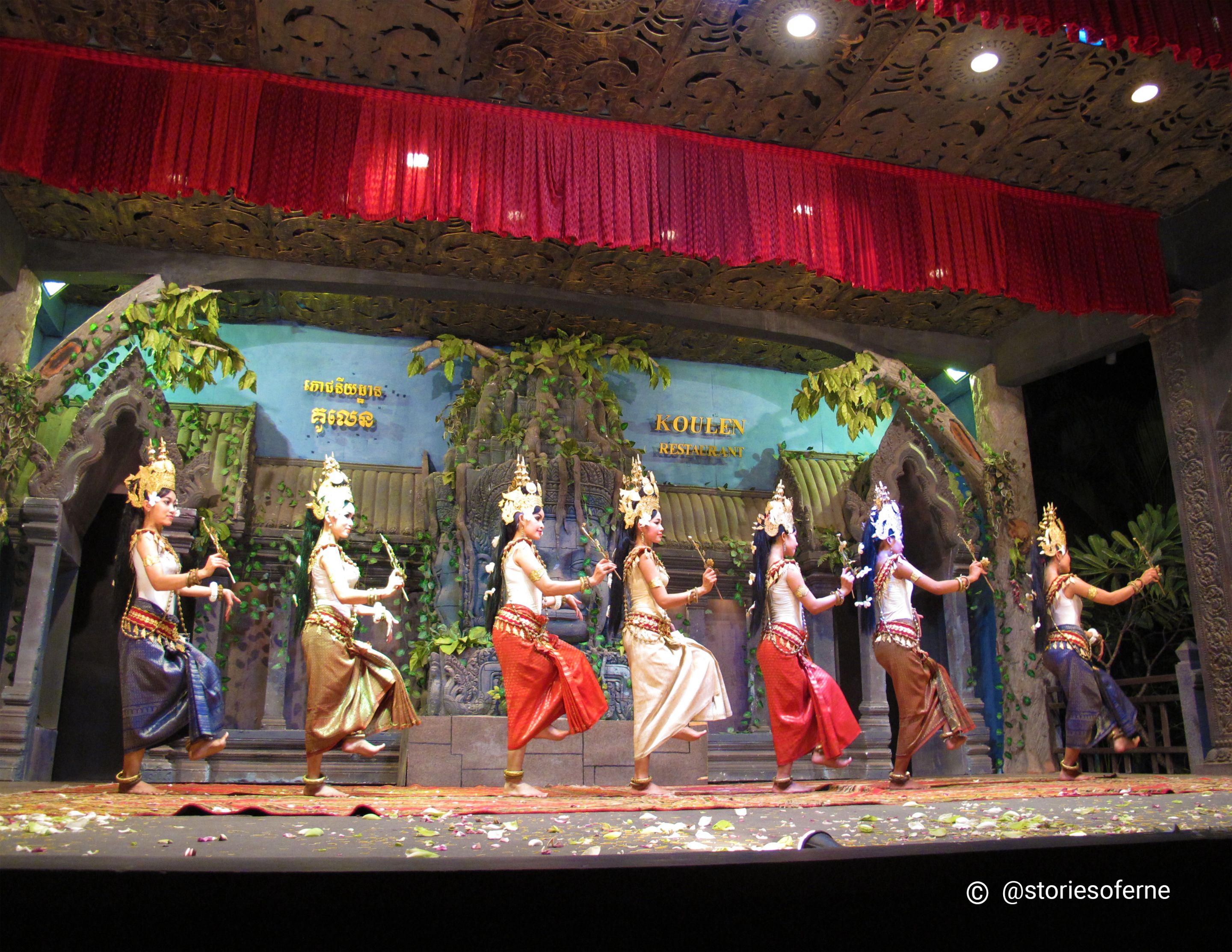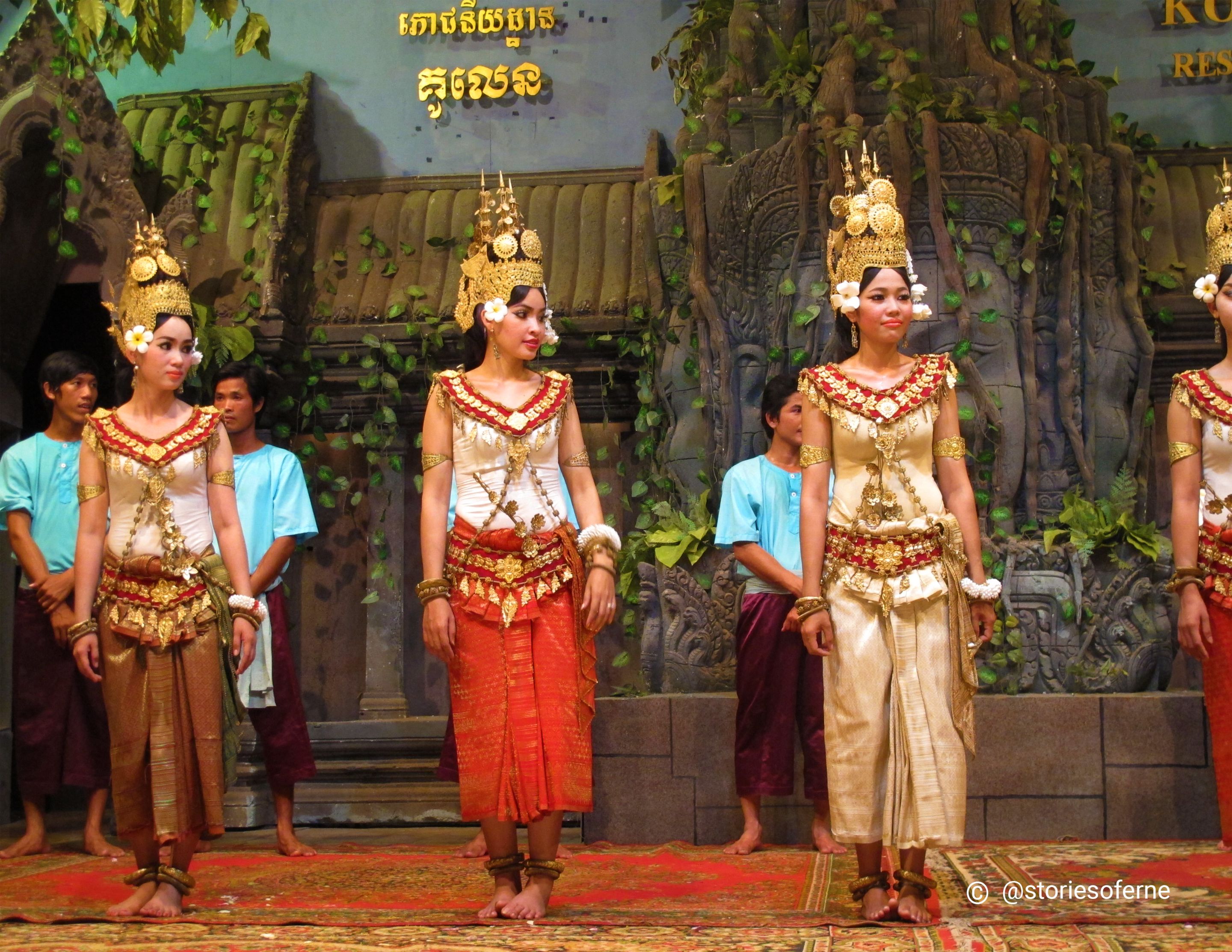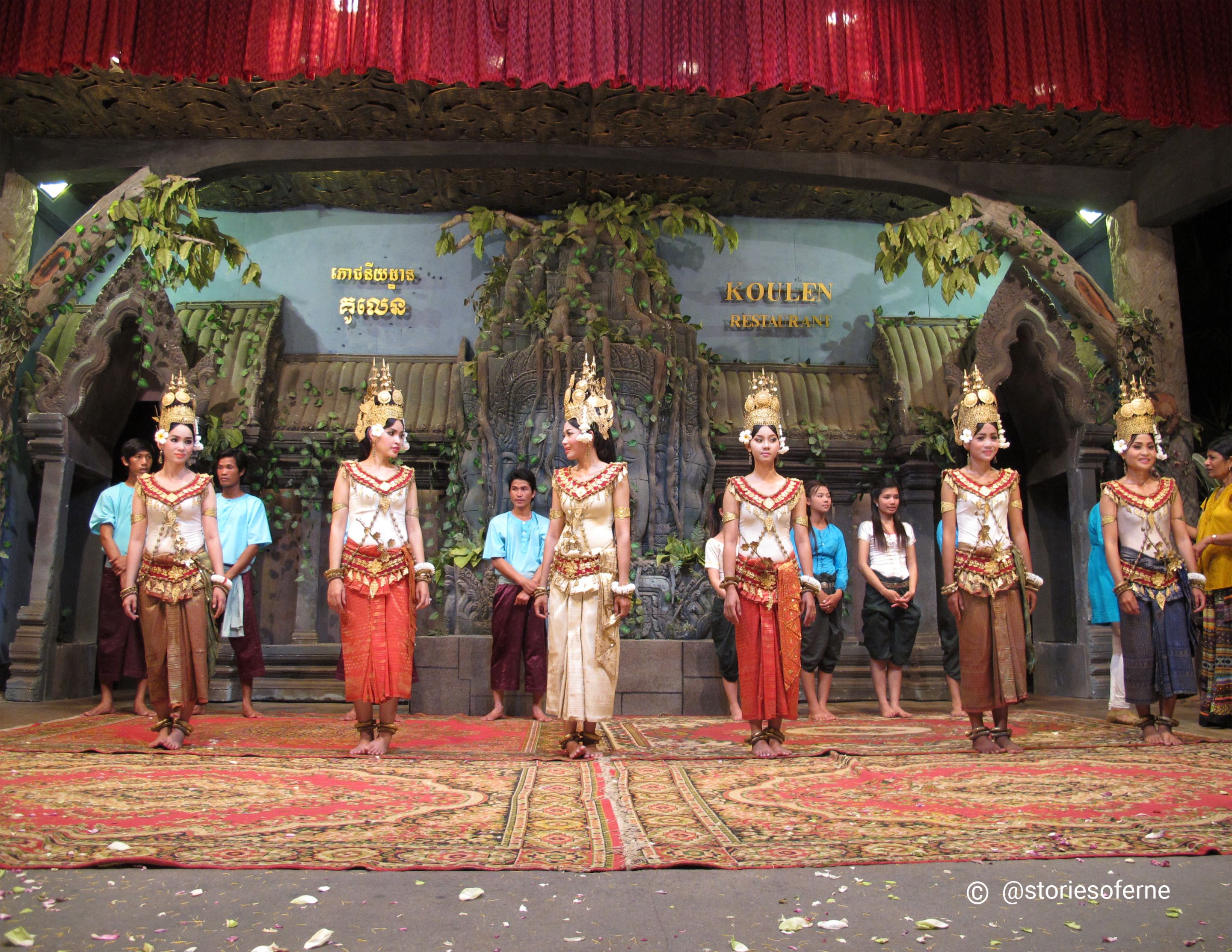 For a delightful experience of the exquisite dance gestures of the Apsara, please watch the cover video of this post for your utmost enjoyment.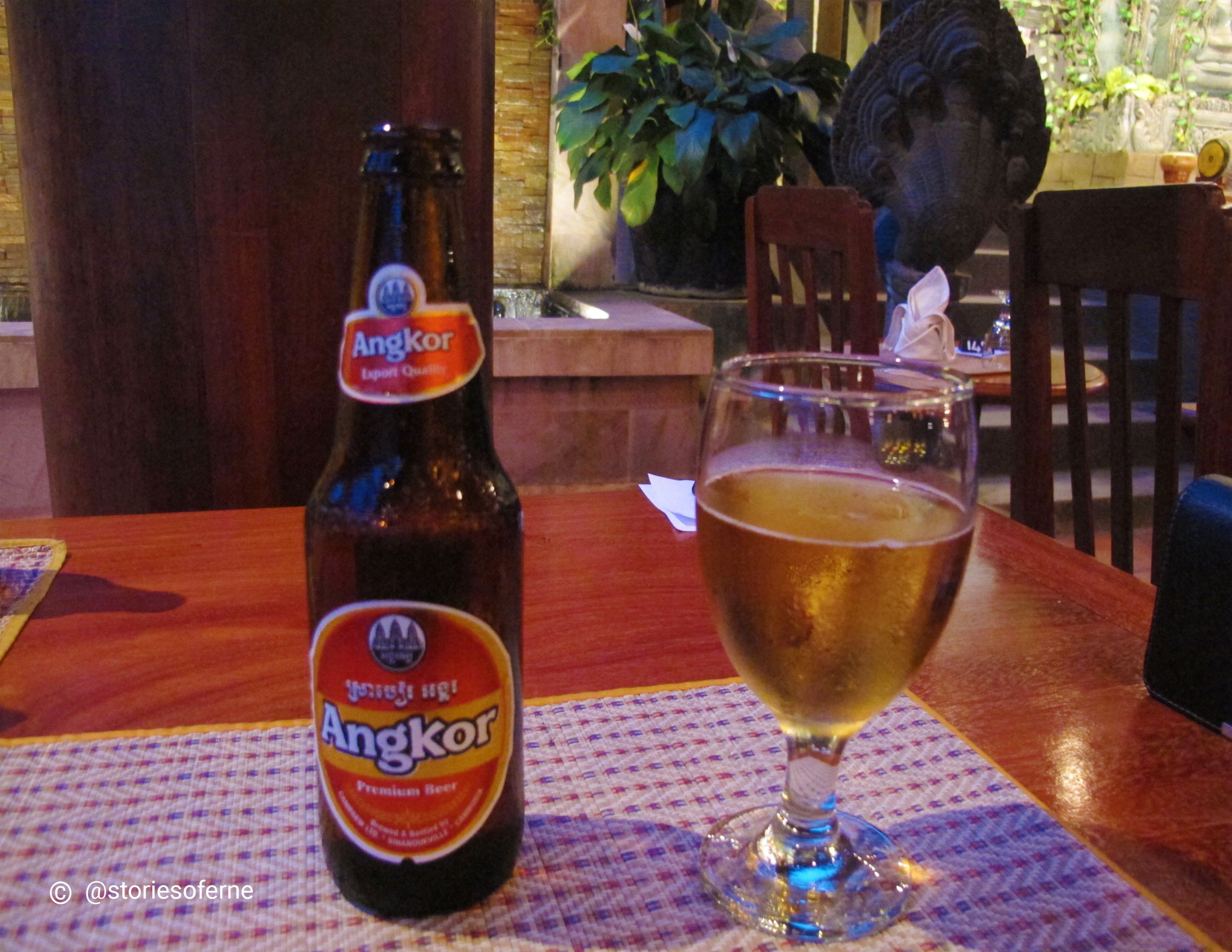 Of course, to cap off that memorable occasion, I drank a tasty and ice-cold bottle of their famous Angkor beer to quench my thirst.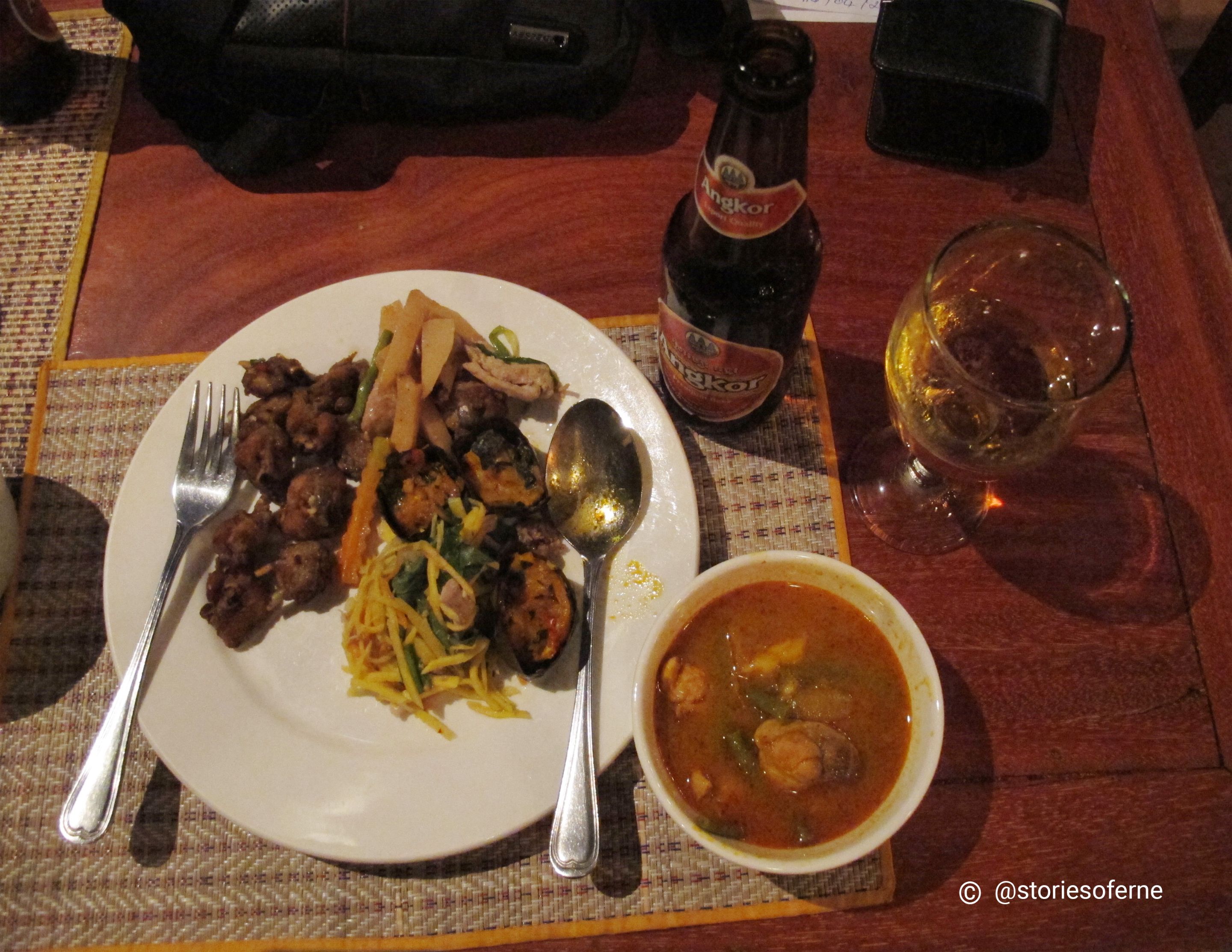 And for my delicious food that evening, here's what I had consumed. Unfortunately, I forgot their names yet they surely looked tasty, fully satisfying my hungry tummy. Bon Appétit!
My personal thanks to the ASEAN Hive Community for the warm and friendly welcome!
#Hive, have you already met these mystical Apsara creatures before? If so, where and how? What are your thoughts about their unique dance style? Are you fascinated about their cultural norms? Let's talk in the comments.
---

---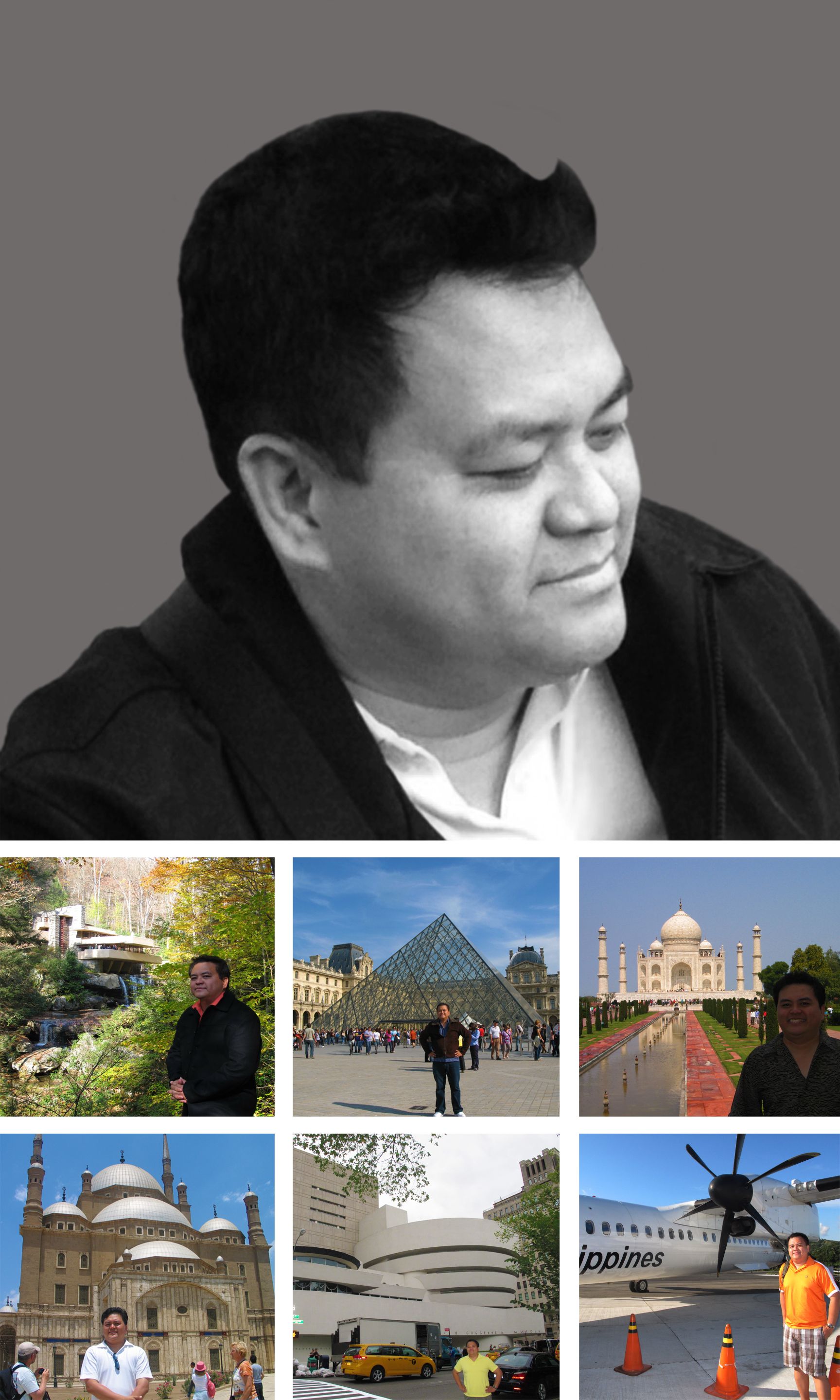 STORIES OF ERNE™
Meet the Author
ERNE, also known as STORIES OF ERNE™ (@storiesoferne), is an Architect, Environmentalist, Lifehacker, and Adventurer. On the Hive Blockchain, he is the Creator of the Architecture+Design Community. If you share similar interests and are passionate about the built environment, natural habitat, existential problems plus their solutions, and international travel, feel free to connect with him. He will be more than happy to welcome you into his world. Have fun!
Experience his content portfolio here.
Self-Expression Empowers Human Evolution™
© 2020-2022 @storiesoferne
All Rights Reserved
---
▶️ 3Speak