A Romantic Affair with Cities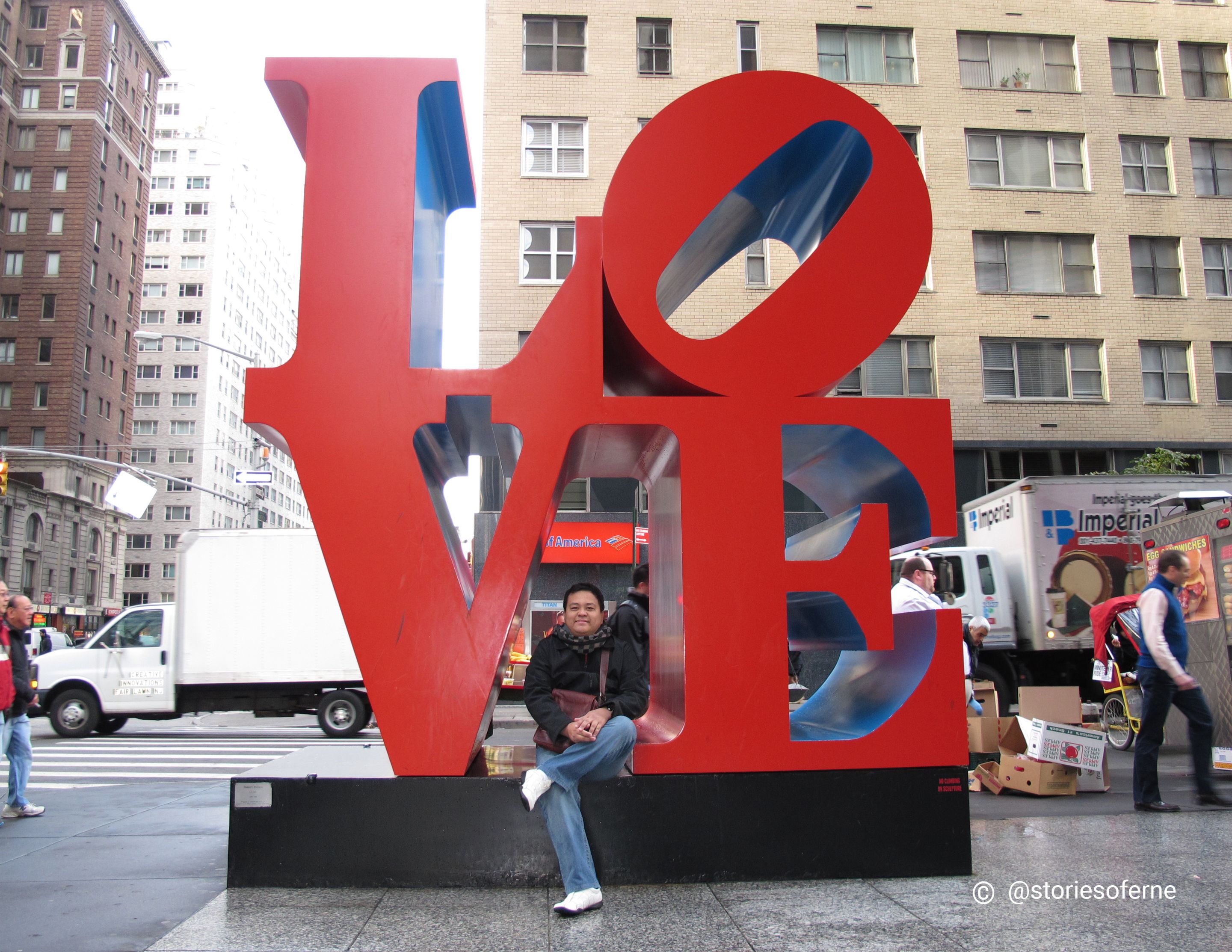 The Love Sculpture in New York City, USA
Humanity's relationship with urban environments vary to certain degrees ever since they began constructing habitable buildings. As subjective as it is, people's perceptions about cities entail mixed feelings of love and hate.
Portal to Architectural Nostalgia
One weekend afternoon some days ago, inside a huge shopping mall within my neighborhood, I walk towards a well-known bookstore, popular for its diverse collection of office supplies, school items, and most importantly, books. I happen to be there due to a movie date I organized with a dear friend a few hours earlier. But arriving ahead of schedule, I decide to spend the extra time in one of my favorite hangouts as a productive way of waiting for my companion.
The bookstore is jam-packed with people of all ages (still wearing masks due to pandemic protocols). The interior premises is a massive open space that's brightly lit by overhead lighting fixtures. Arranged in uniform rows are several freestanding white-colored metal shelves plus wall display cabinets exhibiting a wide variety of interesting materials with their industry niches properly labeled on top.
I dash to the architecture section right away where only a handful of bookworms were lingering. Out of nowhere, a giant book entitled "Cities of the World" by Georg Braun and Franz Hogenberg, filled with colorful illustrations, unexpectedly catches my undivided attention. Flipping through its panoramic pages decorated with recognizable landmarks, an unstoppable flow of cherished memories immediately bombards my thoughts and emotions - reminding me of the remarkable moments I experienced with the fascinating architecture in those locations. The following globally renowned cities are a few of my favorites.
Paris, France: The Cradle of Gothic Architecture
Paris, the capital city of France, popularly called the "City of Love" had humble beginnings on the banks of the Seine River - sprouting from a tiny island named Île de la Cité and transforming into an enormous metropolis we all admire today.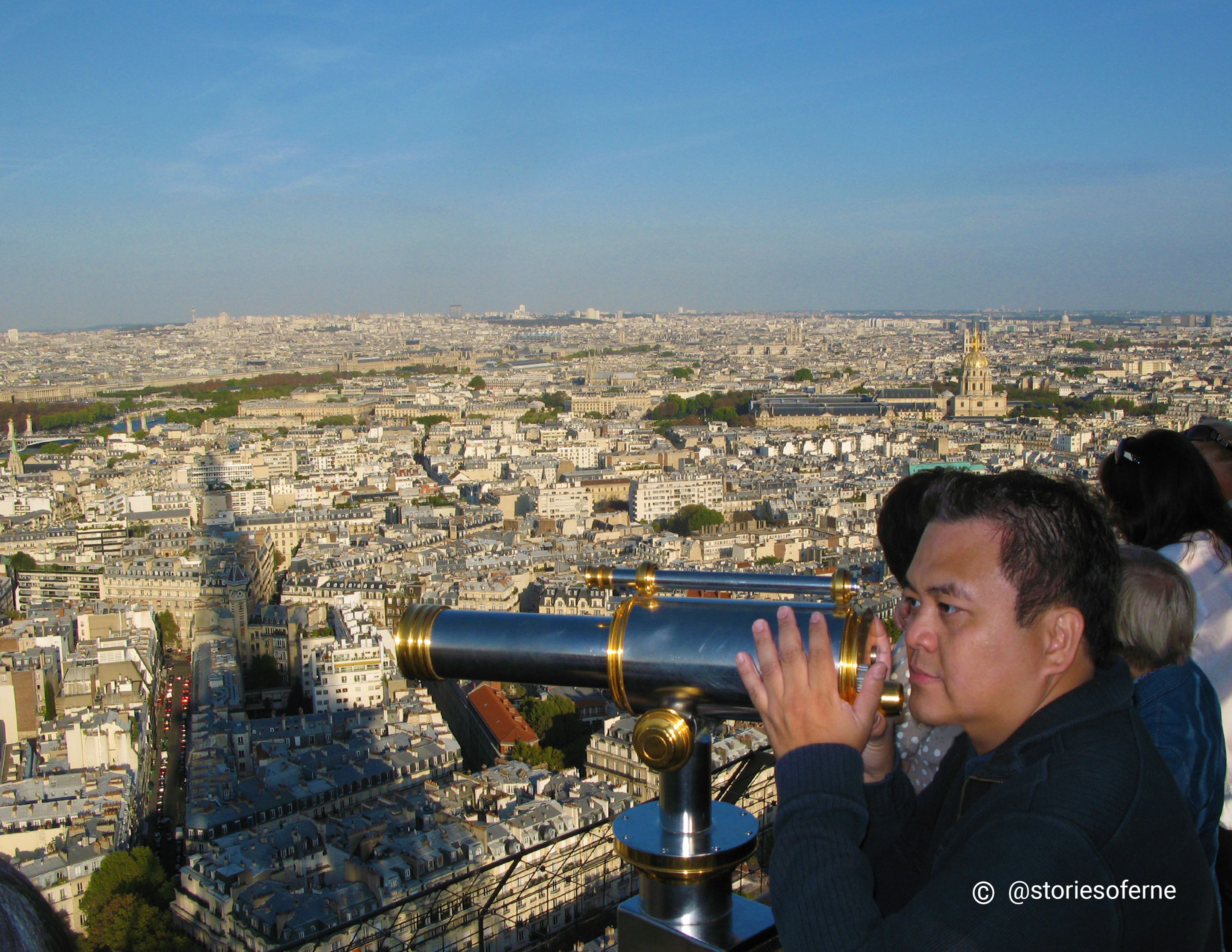 Panoramic urban landscape of Paris as viewed from the Eiffel Tower
I couldn't describe my ecstatic outbursts when I finally met this city's incredible buildings face to face. Visiting the French capital and the country of France in general, was one of my lifelong dreams as a tourist, but most importantly, as a true lover and professional practitioner of architecture.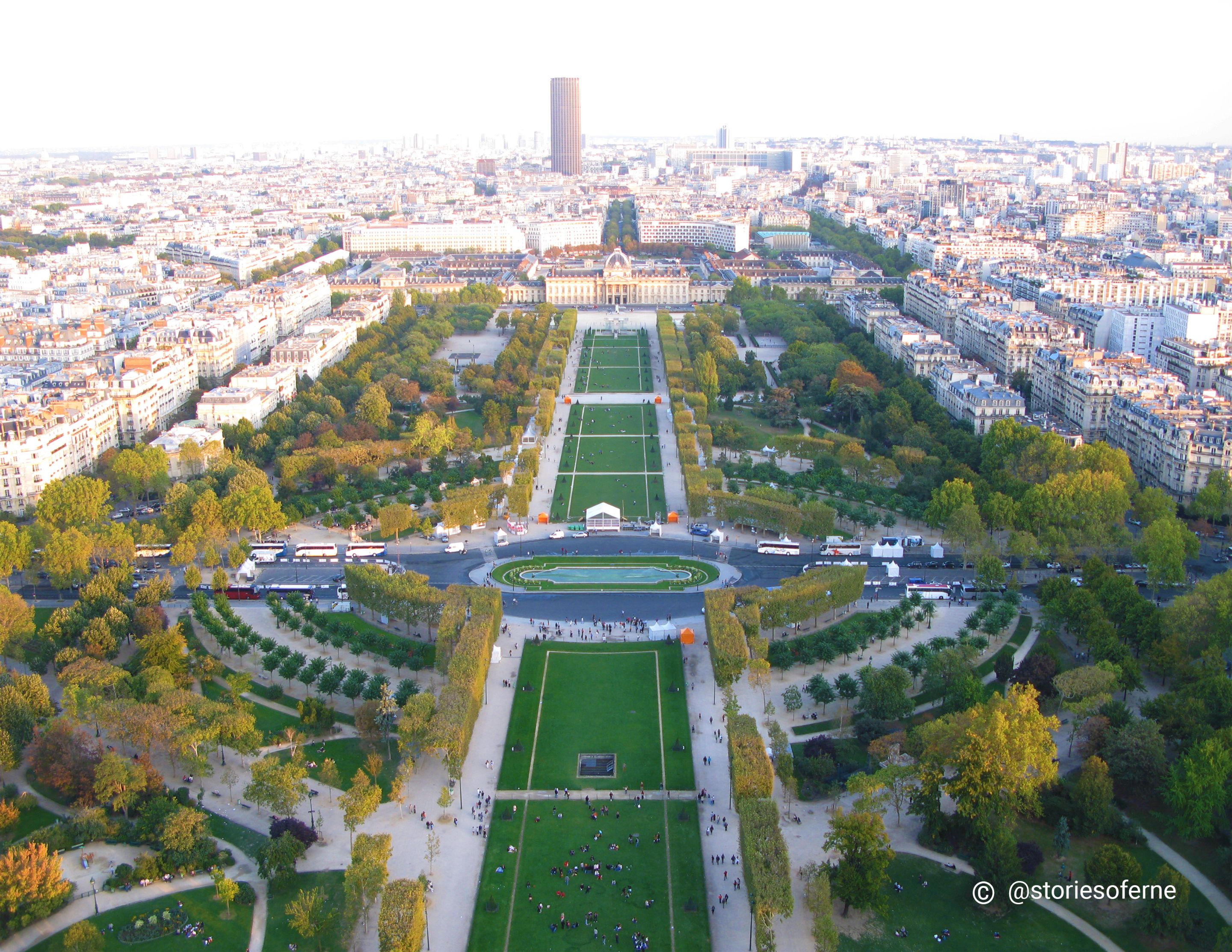 Bird's eye perspective of the city of Paris, France
See, many friends of mine who have already visited this city before have been telling me this all over and over again. "You have to travel to Paris - she has so much to offer - culture, history, food, fashion, and the plethora of buildings with amazing architectural styles waiting to be discovered. No regrets at all"!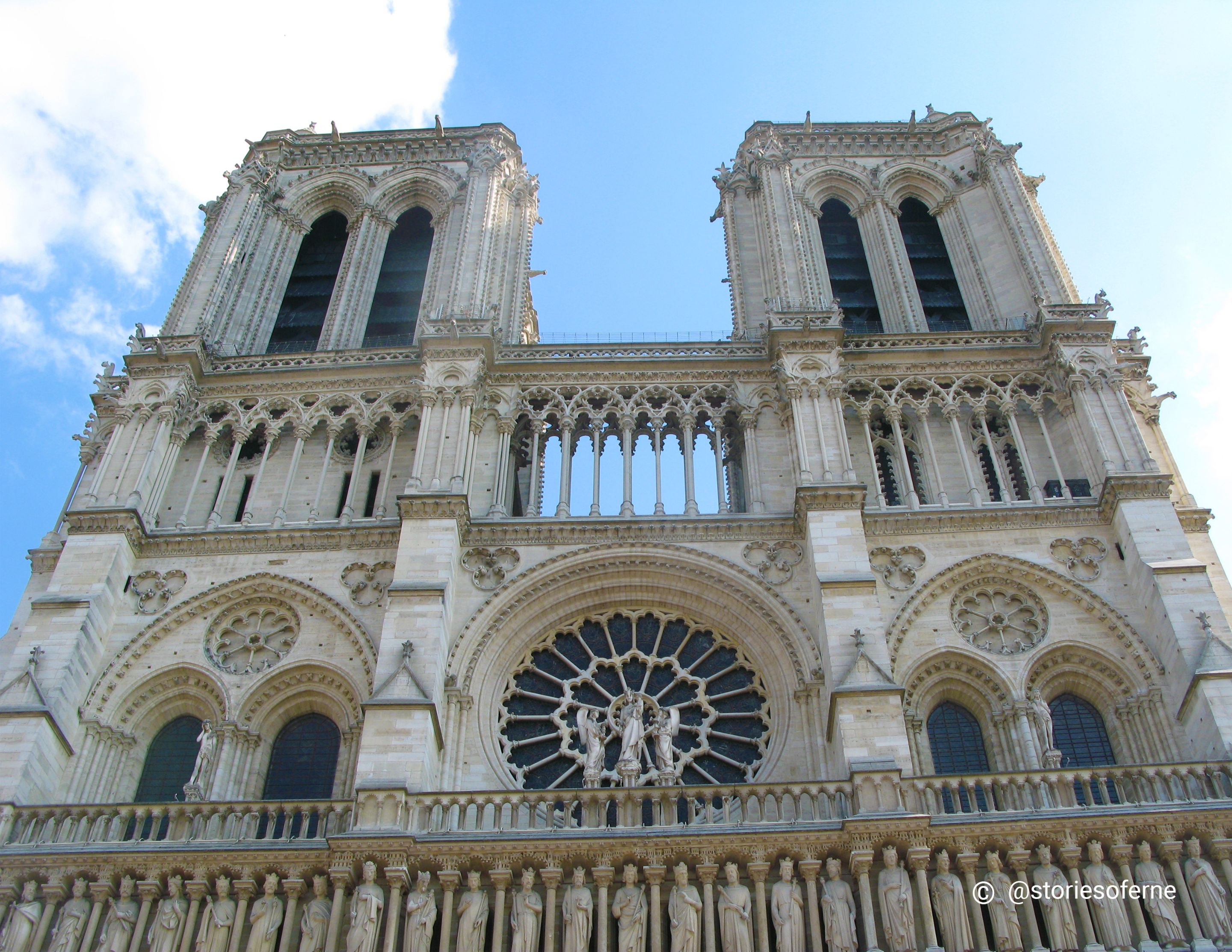 Exterior Facade of Notre Dame Cathedral in Paris, France
This vibrant metropolis is considered to be an immensely peculiar creature of architecture. Its most recent built environments have morphed from classic edifices with ancient design characteristics, including old houses, mansions, and palaces that have evolved into commercial shops and residential apartments, encompassing a diverse collection of historic monuments from various centuries.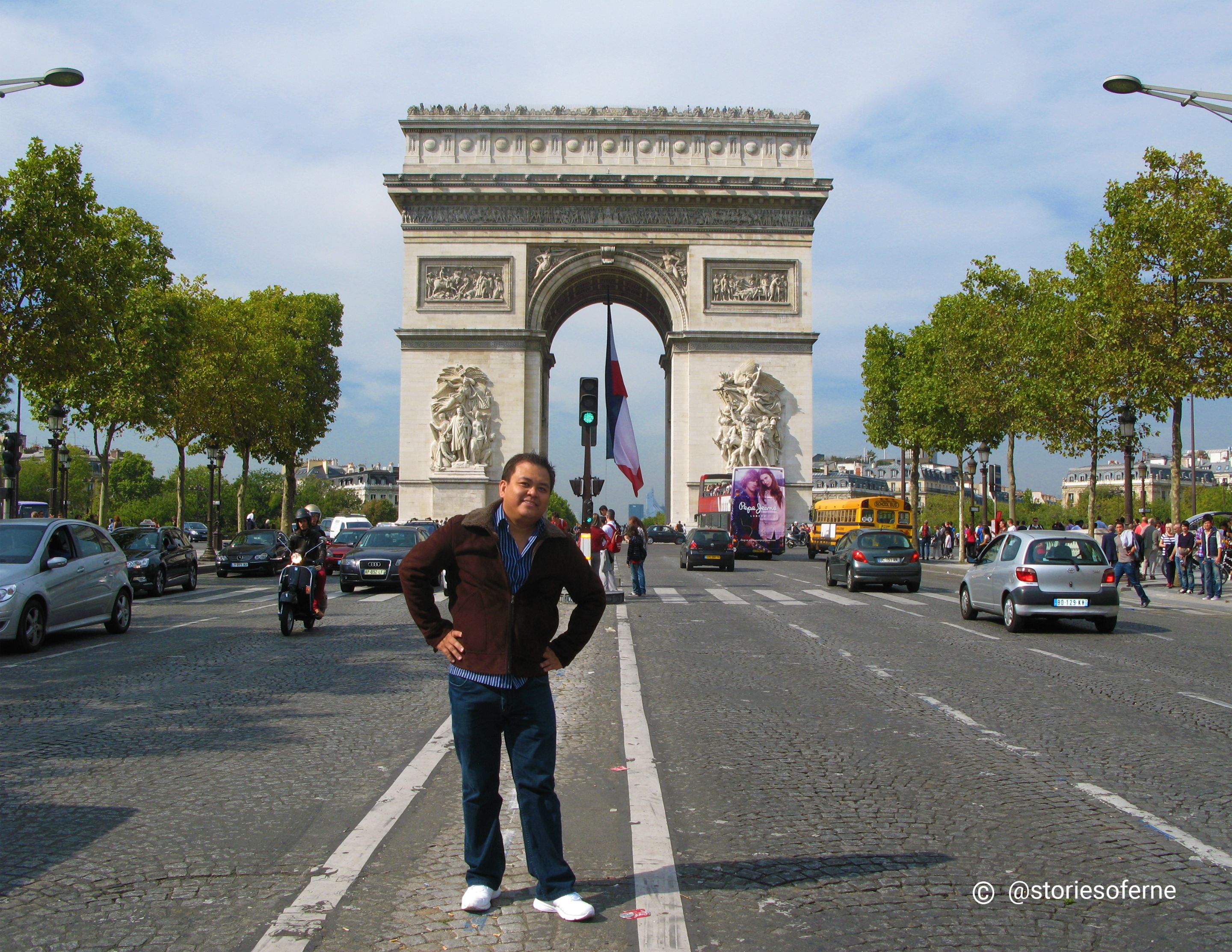 The avenue of Champs-Élysées with the Arc de Triomphe in Paris, France
While strolling with a leisurely pace along its accessible alleys, sidewalks, and streets, I kept gazing upwards, scrutinizing the wealthy array of design elements, profiles, and details these facades embody.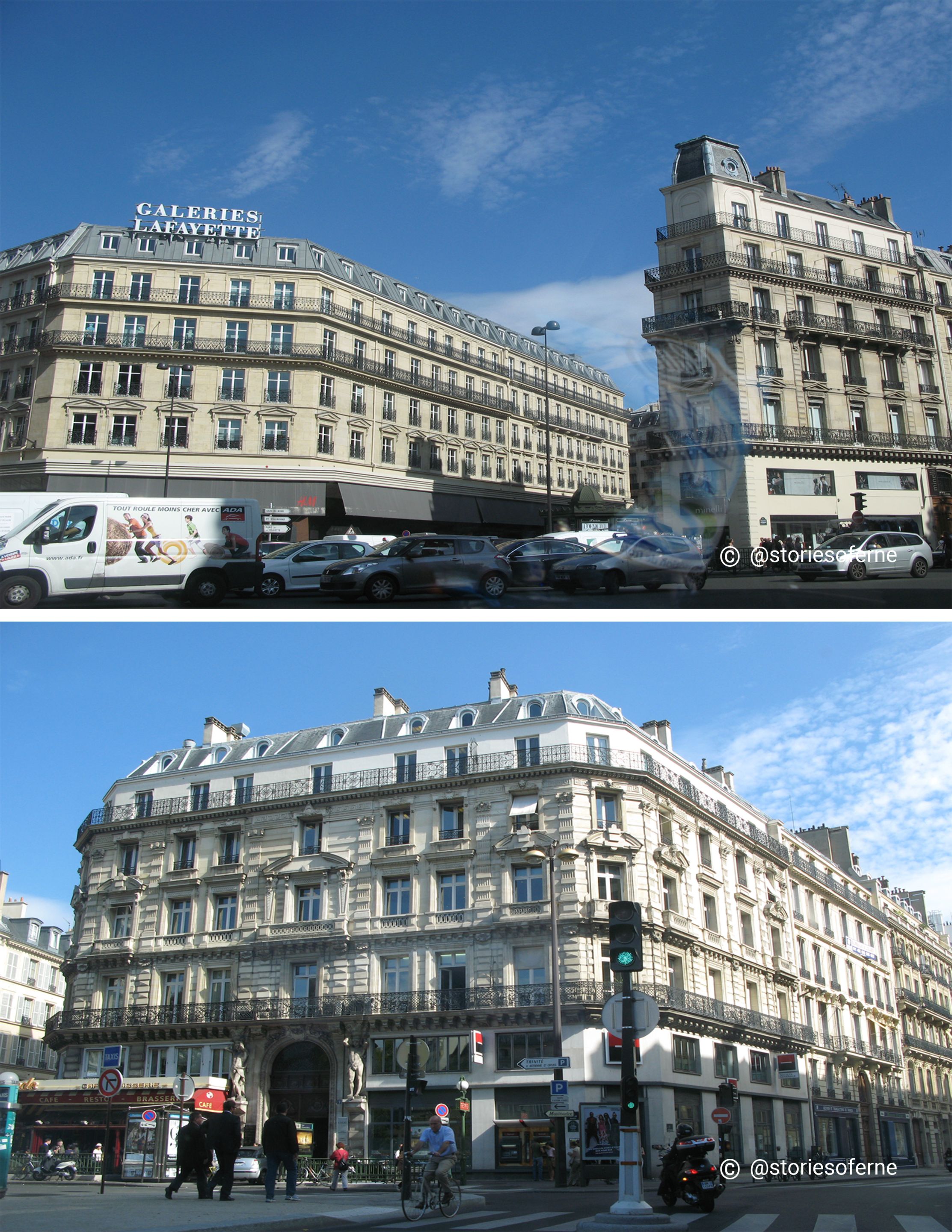 French-style architecture in Paris, France
As truly enriching as the experience was, it was like being transported back in time capsules, visually treated to a tremendous variety of architectural styles - Medieval, Renaissance, French Baroque, Gothic, Classicism, Rococo, Neo-Classicism, Consulate, Empire, Restoration, Haussmann, Art Nouveau, Art Deco, Contemporary until the Modern Movement.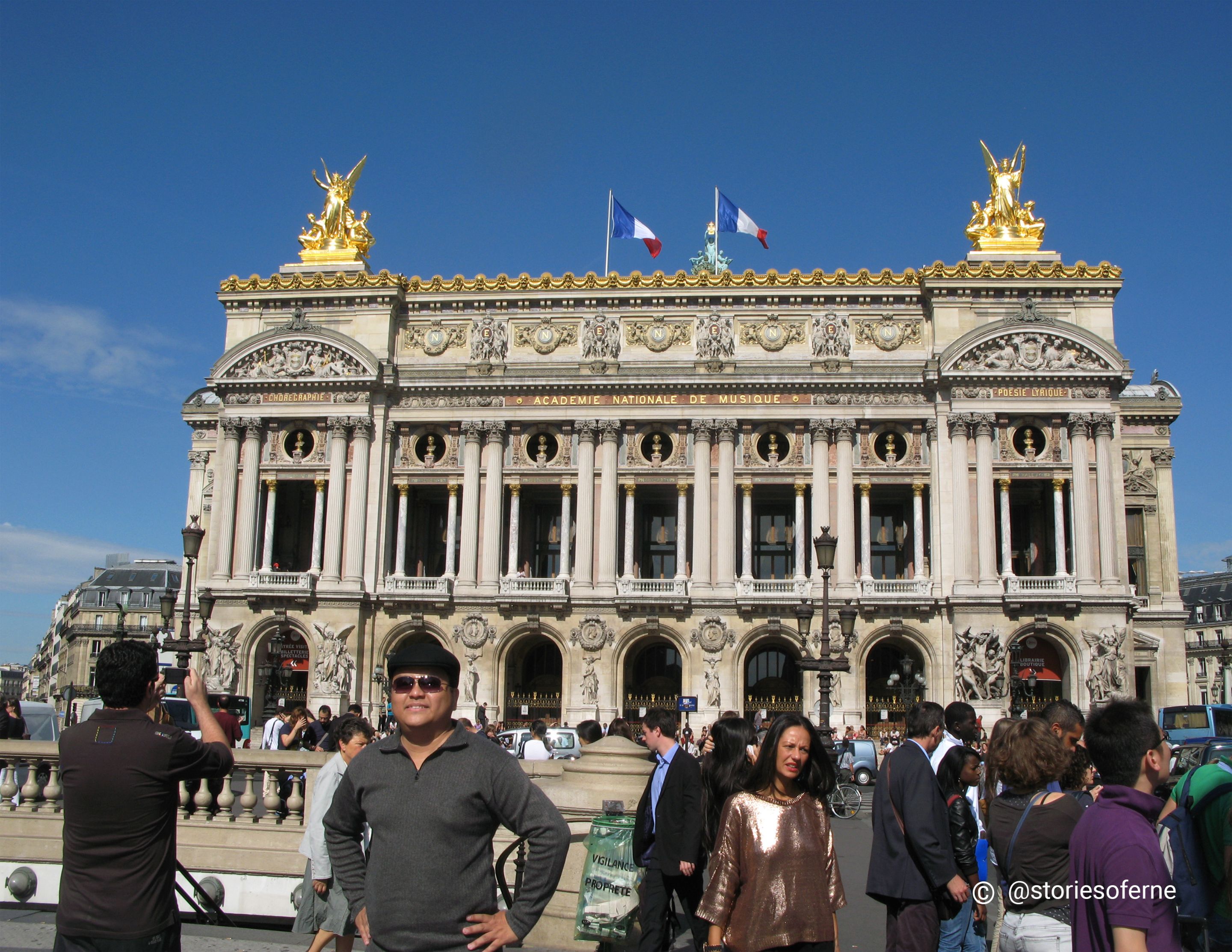 Paris Opera (Académie Nationale de Musique) in Paris, France
In fact, Paris is primarily recognized as the birthplace of Gothic architecture as early as the 12th century, notably with the pioneering Basilica of Saint-Denis where it has become both a political and religious hub for almost every French king.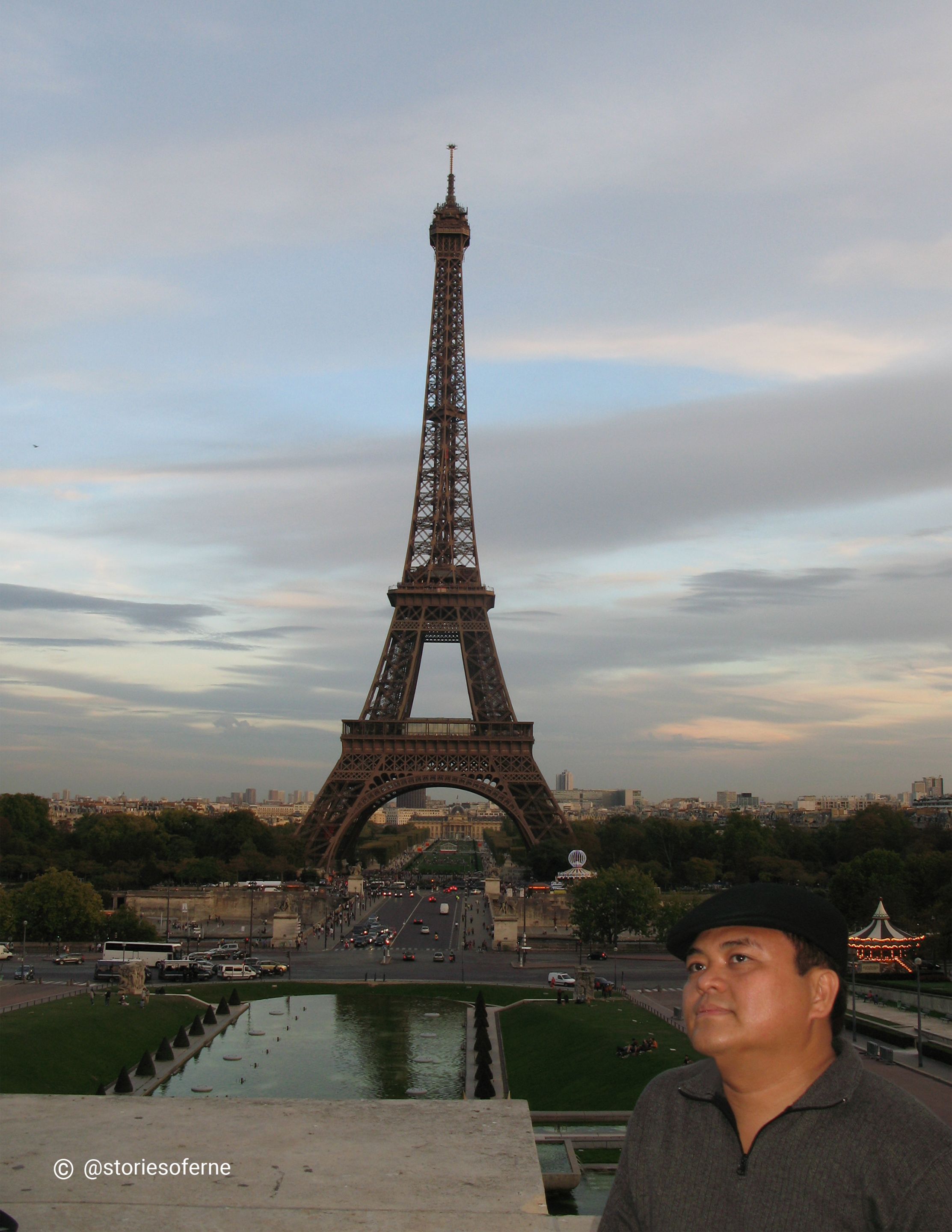 The Eiffel Tower in Paris, France
Although some of my initial encounters with the city's exterior facades made me scratch my head due to their strange appearances (perhaps alien-looking fronts), most of them had an exquisite flair of sophistication, elegance, and royalty attached to their visual impressions. As prominently striking as these different architectural signatures were, they evoked a sense of personal accomplishment for me - being able to witness upfront the awesome buildings from a distinguished European nation.
Dubai, United Arab Emirates: Melting Pot of Middle Eastern Design
Moving on to the next metropolis of immense interest, let's head over to the scorching, dry, and sandy deserts of the Middle East. Did you know that Dubai, one of the seven (7) emirates of the United Arab Emirates, originated as a community of fishing villages?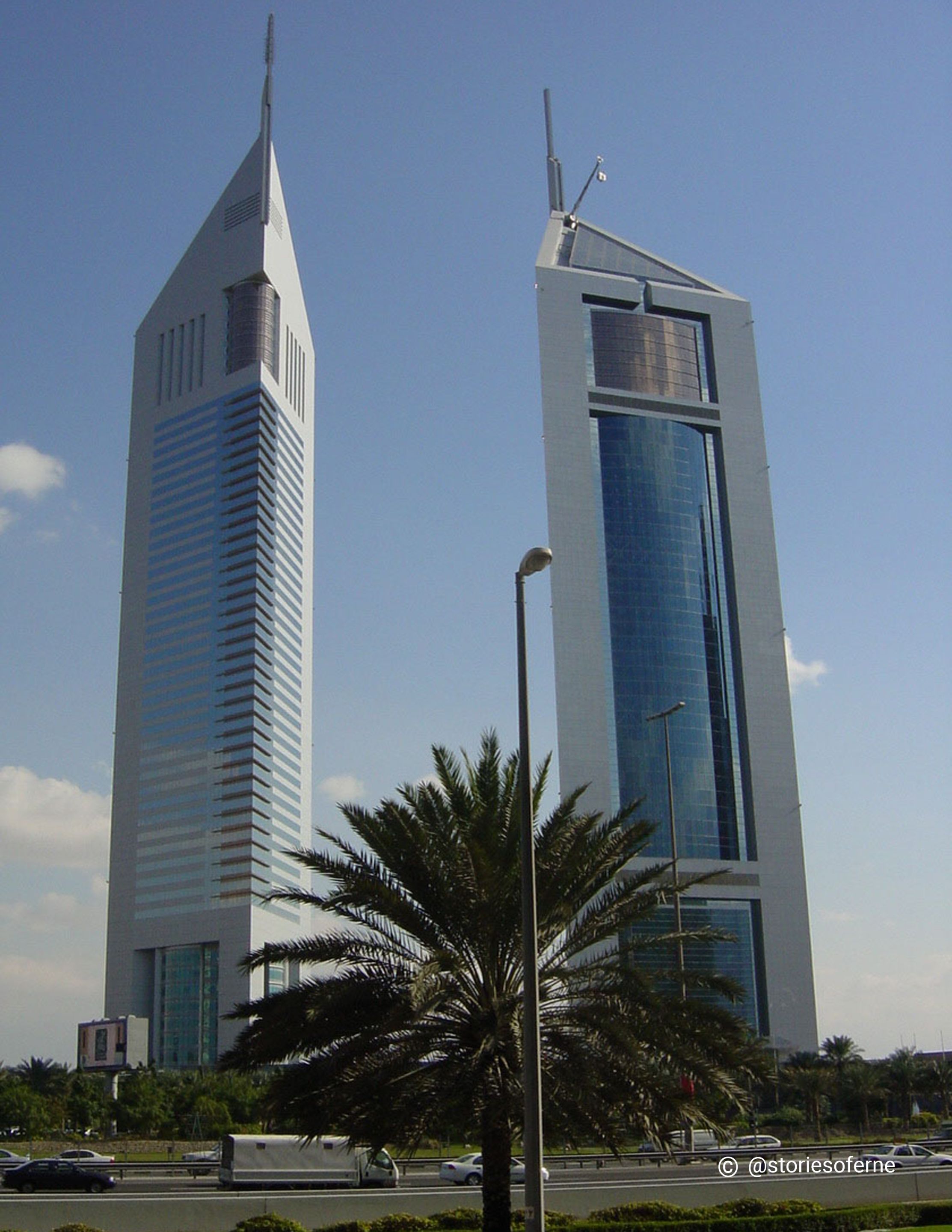 The Emirates Towers in Dubai, United Arab Emirates
Although not the capital, this urban landmark is the country's commercial hub for financial and tourism services, not to mention the global headquarters of the prestigious airline company: Emirates.
I used to live and work in this fascinating metropolitan environment with a diverse population of human beings comprising 200 nationalities. Isn't that mind-blowing? "Here, I get to be exposed to the rich cultures, traditions, and friendships of people from around the world. No need to travel far because they're simply close by - a stone's throw away." These were my recurring thoughts during my arrival there.

Sheikh Zayed Road in Dubai, United Arab Emirates
But most importantly, due to this locality's wealthy, organized, and strategic government, its citizens, foreign residents, and tourists alike enjoy lots of perks. And if still not enough, people here get to be directly exposed to one of the most out-of-this-world buildings, crazy monuments, and spectacular architectural landmarks they couldn't find anywhere else on the planet.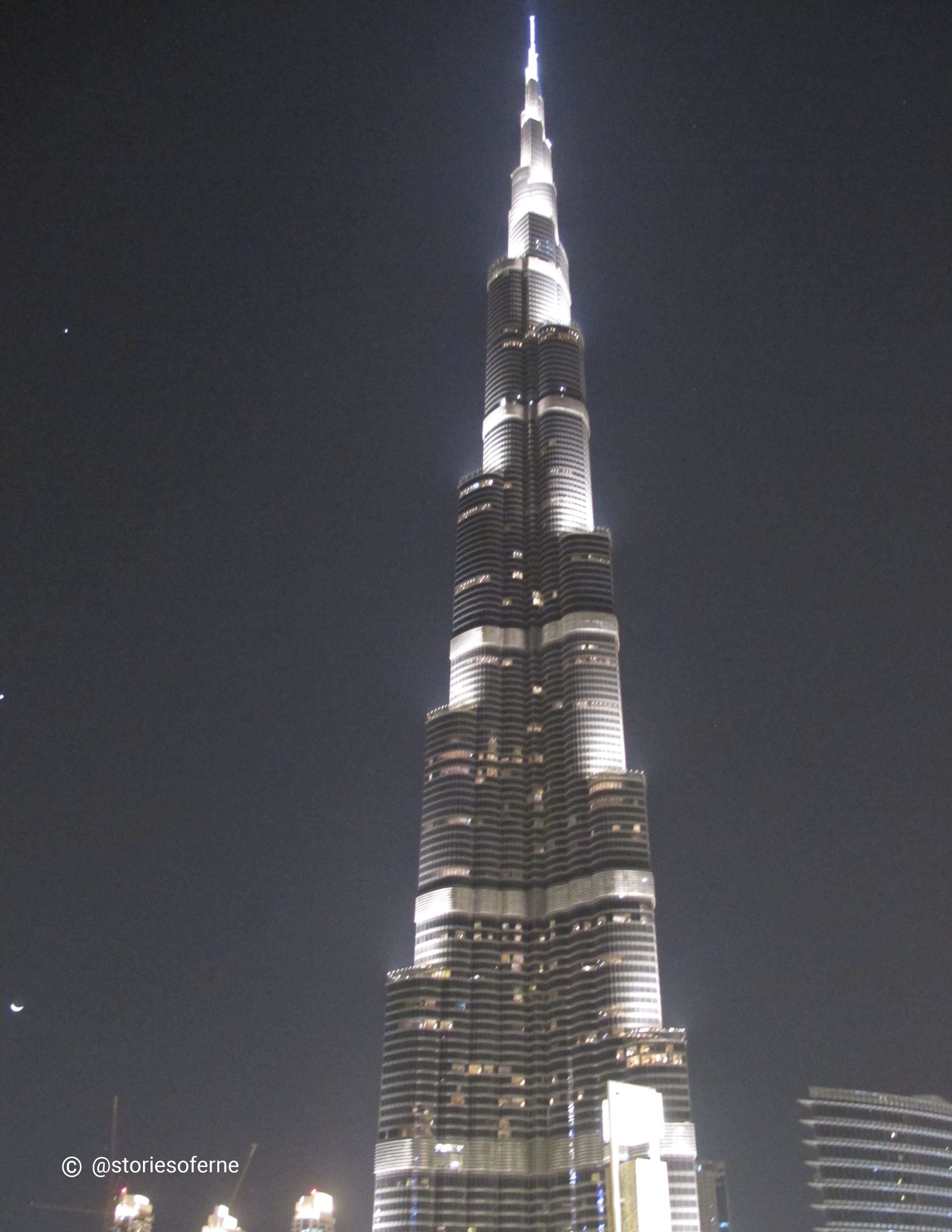 Burj Khalifa (world's tallest skyscraper) in Dubai, United Arab Emirates
I was truly blessed to be immersing myself in one of the greatest opportunities of living in this ultra-modern urban environment - the amazing experiences of top-notched architecture on a superior level never expected. At least for me it was.
The architecture of Dubai had witnessed a rapid shift from an ordinary fishing settlement to a world-class entrepreneurial destination to date. In just a span of a few decades, its architectural landscape skyrocketed or "leapfrogged" from simple Barastis (huts made with palm fronds) to an urban skyline embracing iconic skyscrapers whose footprints got immortalized on the international stage.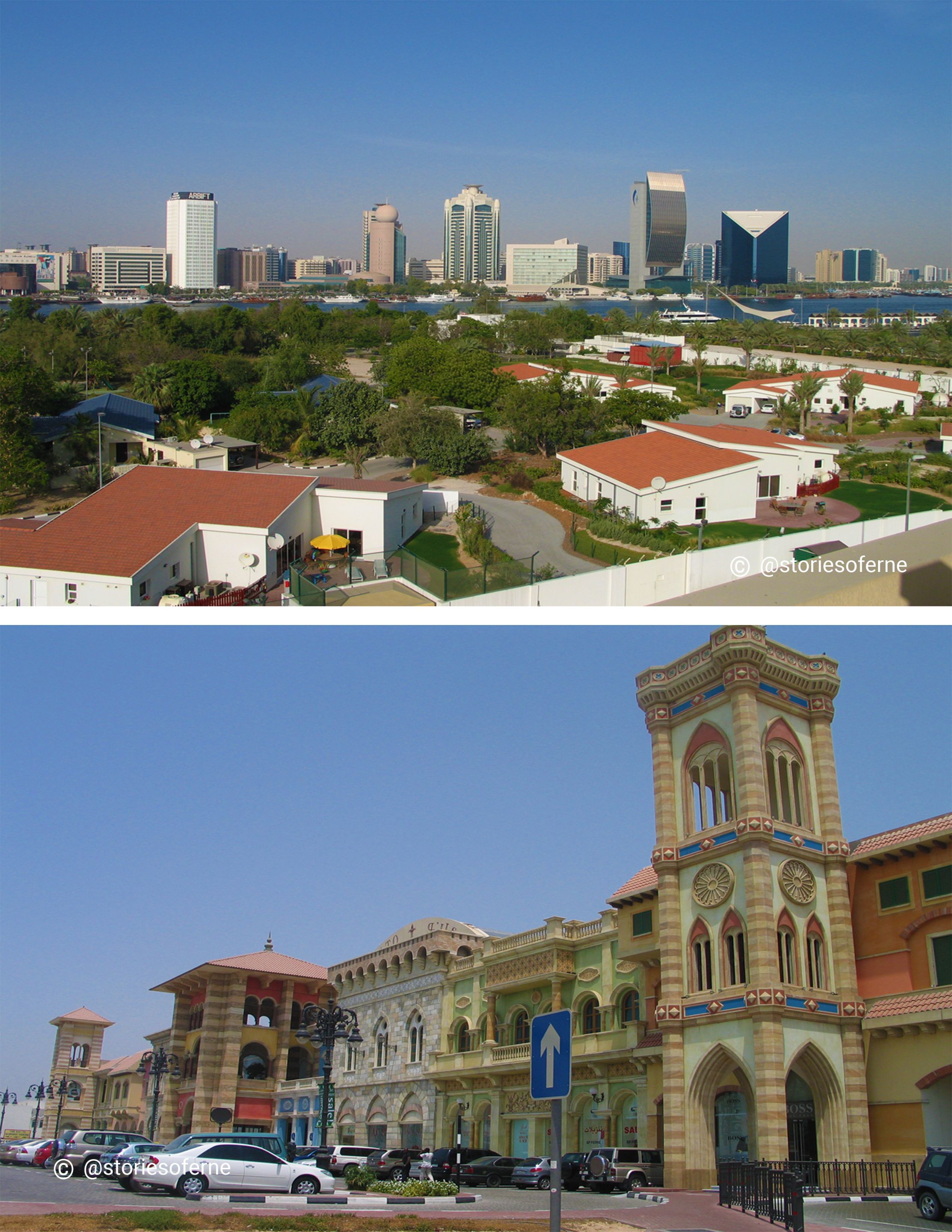 The district of Deira and Mercato Shopping Mall in Dubai, United Arab Emirates
Whenever I drove around, commuted on the bus or metro, shopped at their malls, chilled at their coffee shops, or merely took a walk along the city's beautiful sidewalks, I was flabbergasted by the imposing architecture of the towering buildings, peculiar monuments, and lavish edifices that surrounded me.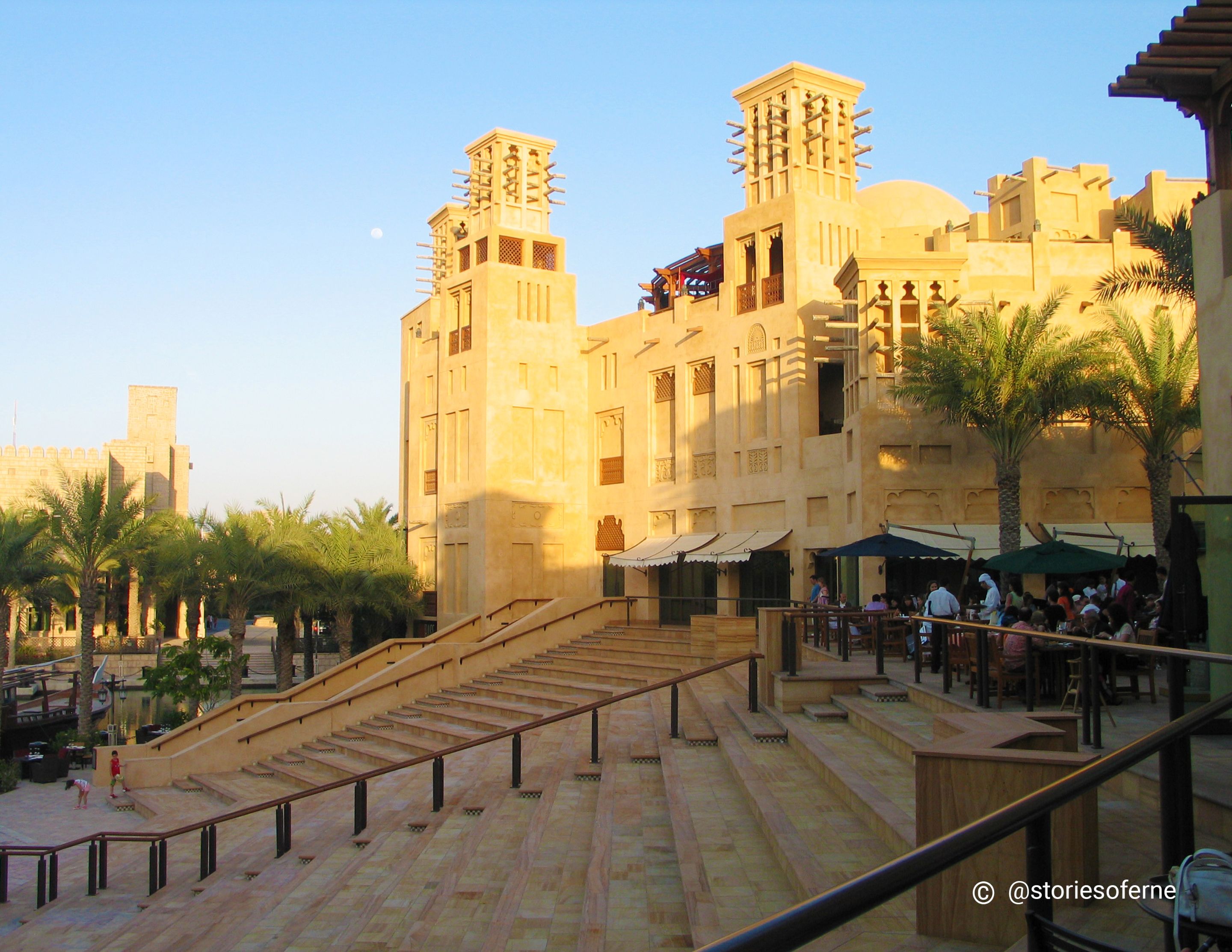 Madinat Jumeirah Mall in Dubai, United Arab Emirates
Although I felt like being choked and intimidated during my initial months of being trapped inside this urban jungle of glass, concrete, and steel, I was glad to have discovered a considerable amount of green patches such as trees, shrubs, fruit trees, and flowers scattered at strategic locations. These elements of nature appeared artificial at first glance, due to the sand dunes and desert backdrops, but the property developers managed to install water systems to keep their flourishing foliage irrigated and cultivated despite the harsh weather.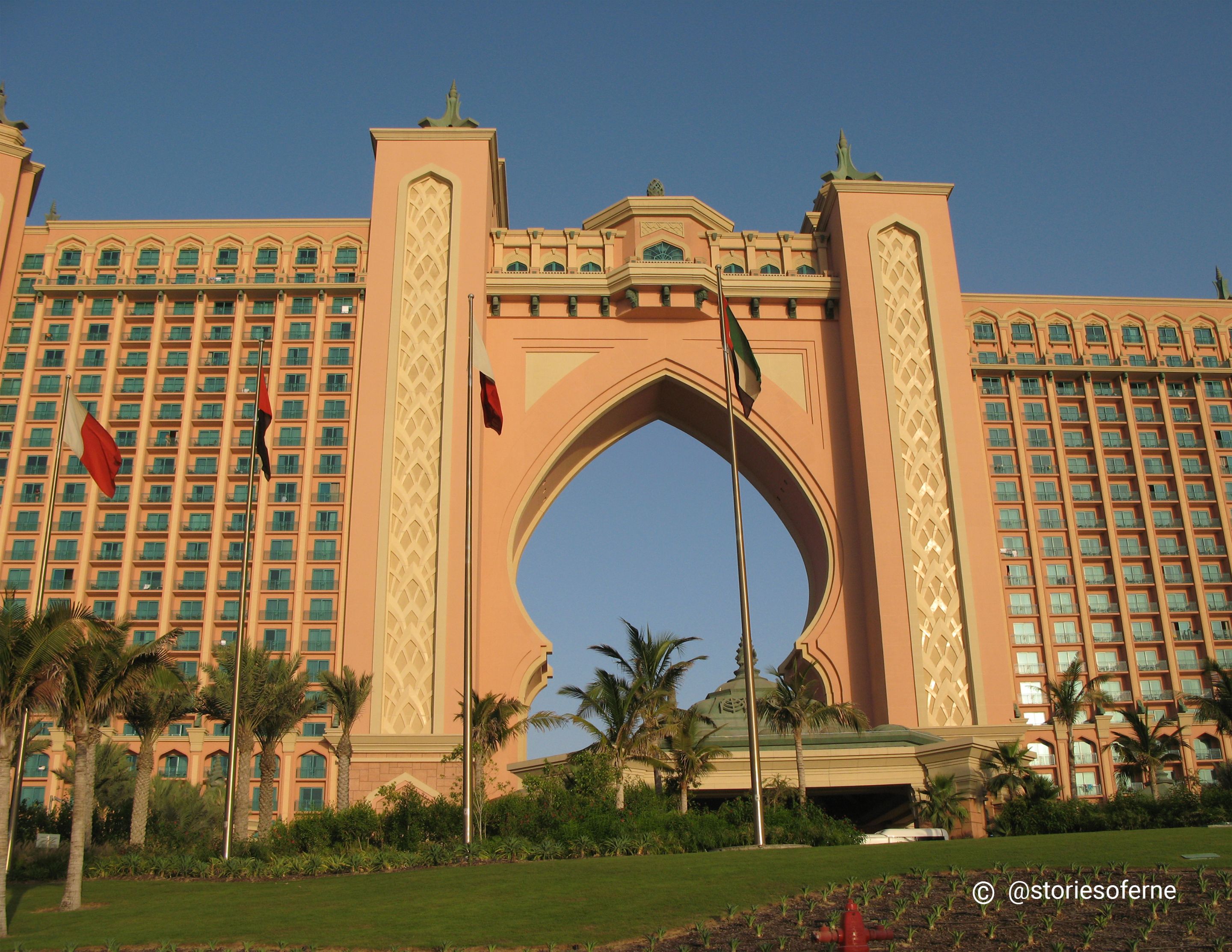 The Palm Jumeirah Resorts and Hotels in Dubai, United Arab Emirates
Dubai's architectural signature is a creative hodgepodge of several design classifications namely Islamic, Arabic, Persian, Indian, and the International Style. Because of the country's cruel climate, architects and designers ensured the installation of heat-resistant materials for their buildings, including other eco-friendly architectural ingredients that paved the way for enhanced sustainability in the constant evolution of its urban infrastructure.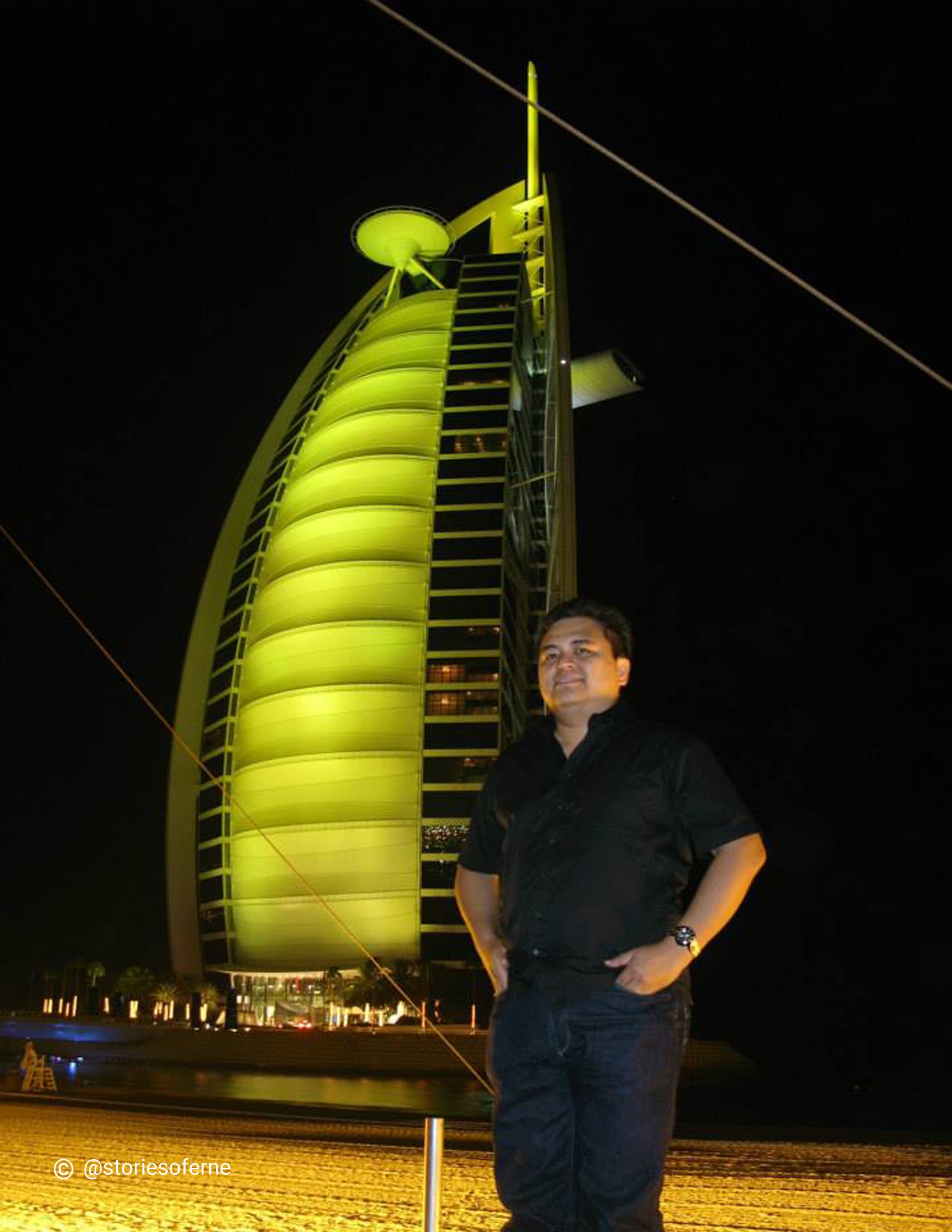 The iconic Burj Al Arab Hotel in Dubai, United Arab Emirates
Nevertheless, despite the city's shortcomings in terms of its architectural growth and development, I truly learned to love Dubai for all its worth. I've never expected the surprising possibility of completely transforming barren deserts into a super city, housing marvelous edifices that make one's jaw drop in awe. The tremendous task alone of creating never-imagined buildings was enough to call it a magnificent feat of architecture and design. Until we meet again…
New York, USA: From Neoclassicism to the International Style
And lastly, we have the "Big Apple", also known as New York City, situated on the East Coast of the North American continent. The first time I visited this American landmark, I said to myself "Oh, New York must be another urban jungle just like Dubai, full of skyscrapers that sprout everywhere".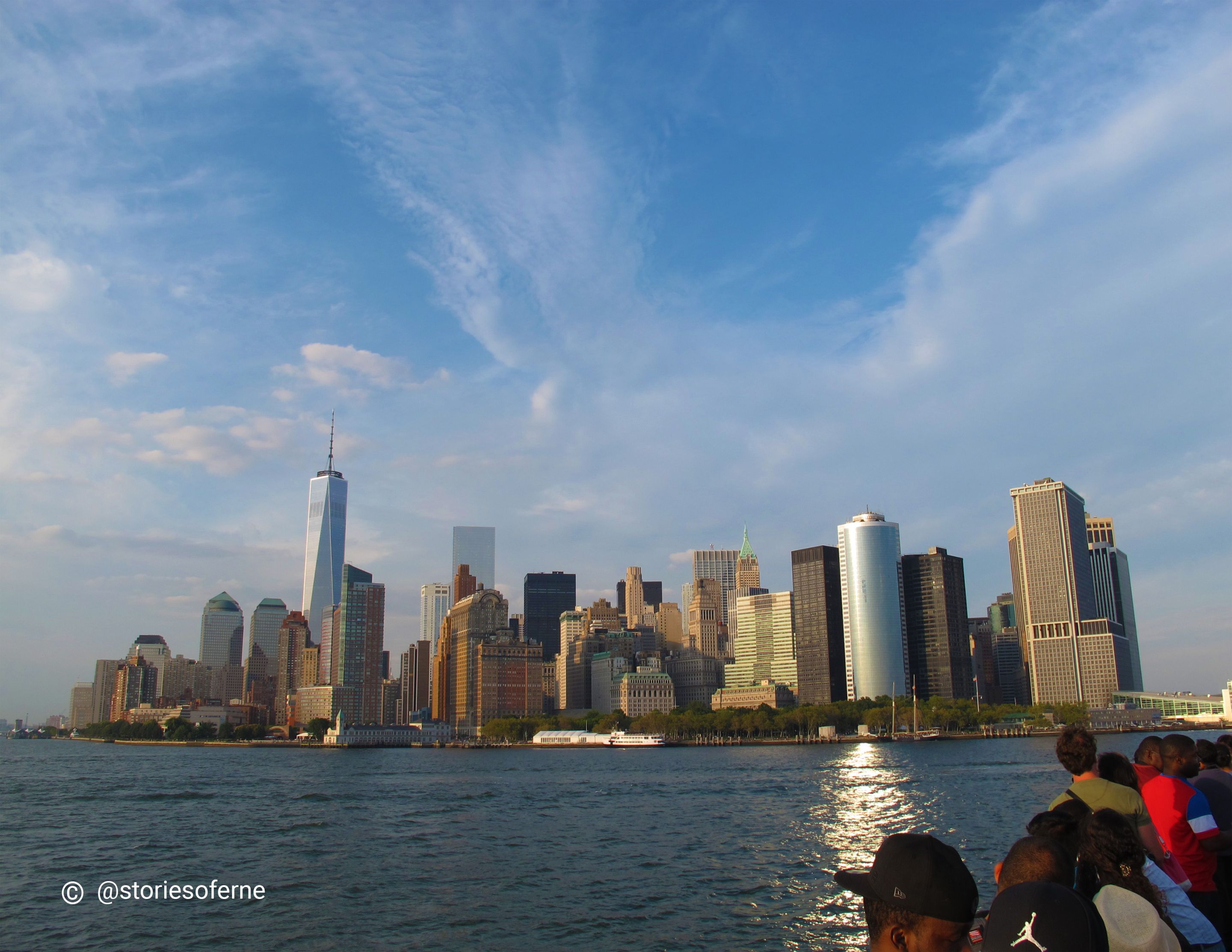 The architectural skyline of Manhattan in New York City, USA
Well, despite their obvious similarities in some architectural styles, the metropolis of New York radiated a positively different vibe. It extended a more open personality - diverse, eclectic, classic, everything in between.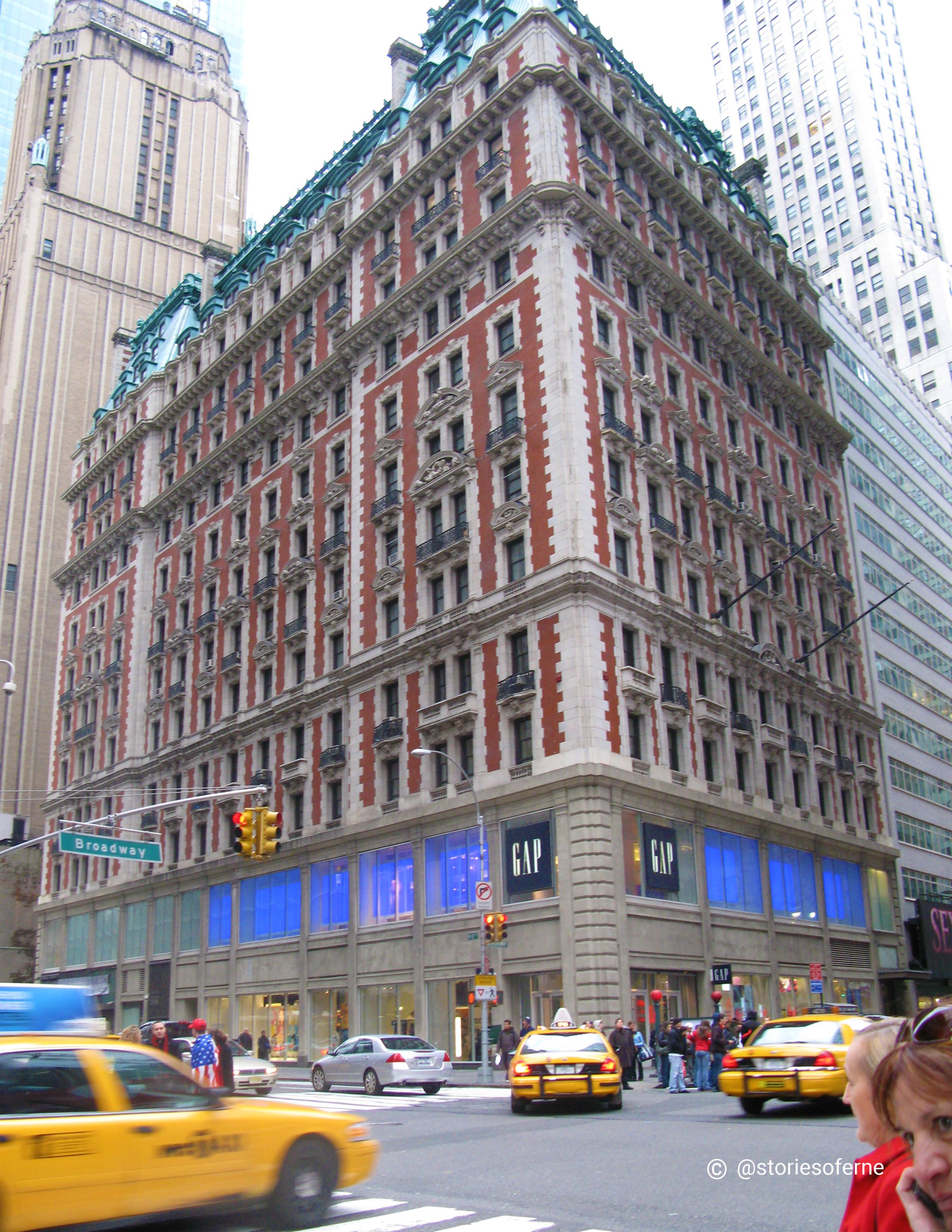 One of the historic buildings in New York City, USA
Though I have to admit that the atmosphere there was completely contrary, non-inviting, unwelcoming, and reserved after the horrific attacks of terrorism on September 11, 2001, as I had the opportunity to visit the city before and after the 911 crisis as a comparison.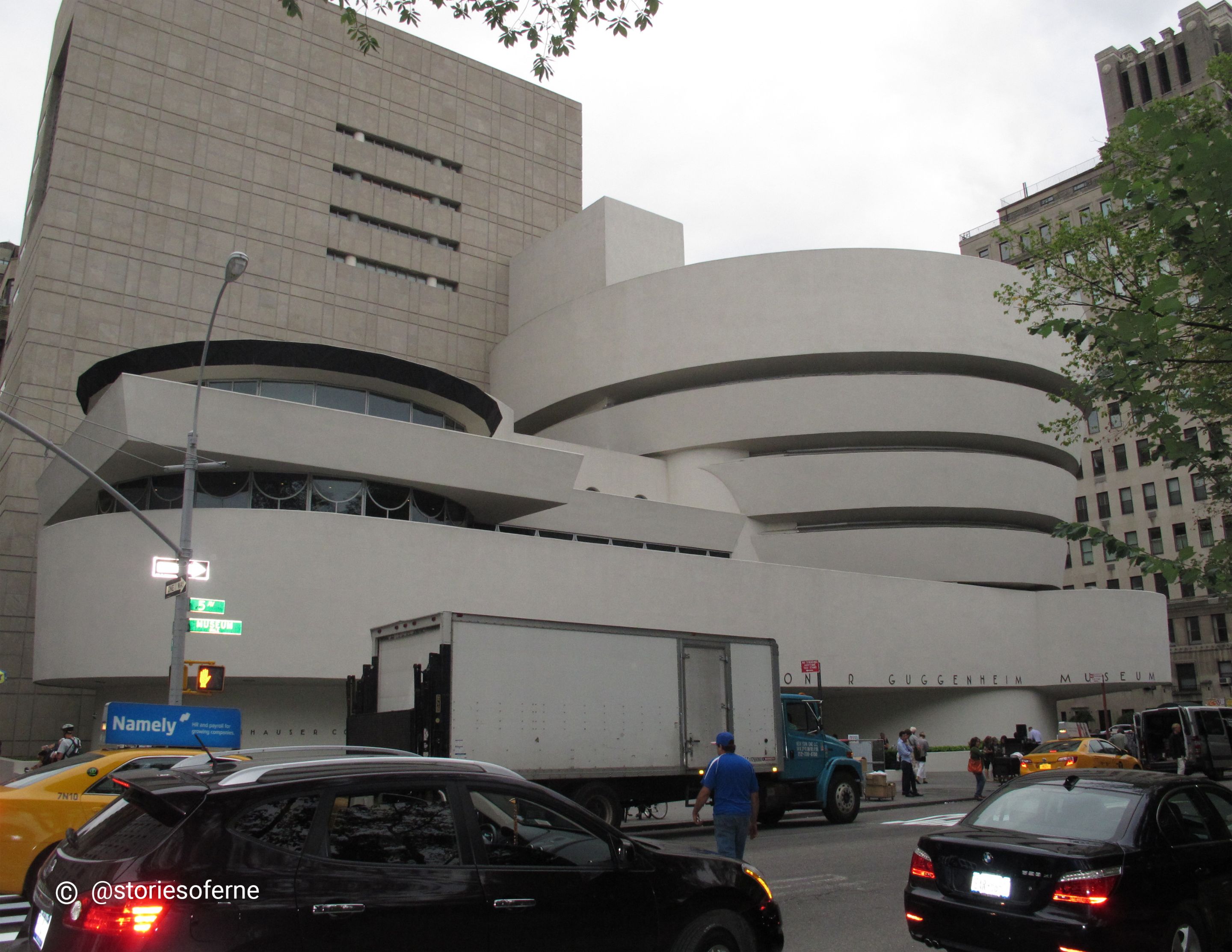 The Solomon R. Guggenheim Museum in New York City, USA
Regardless of the catastrophic tragedy this vibrant metropolis endured in the past, New York was still a "city that never sleeps". And that's exceptionally true most especially for its fascinating architecture, accumulating one of the greatest collections of buildings in the world. In reality, its design heritage is as diverse, energetic, and cosmopolitan as the multi-national residents there.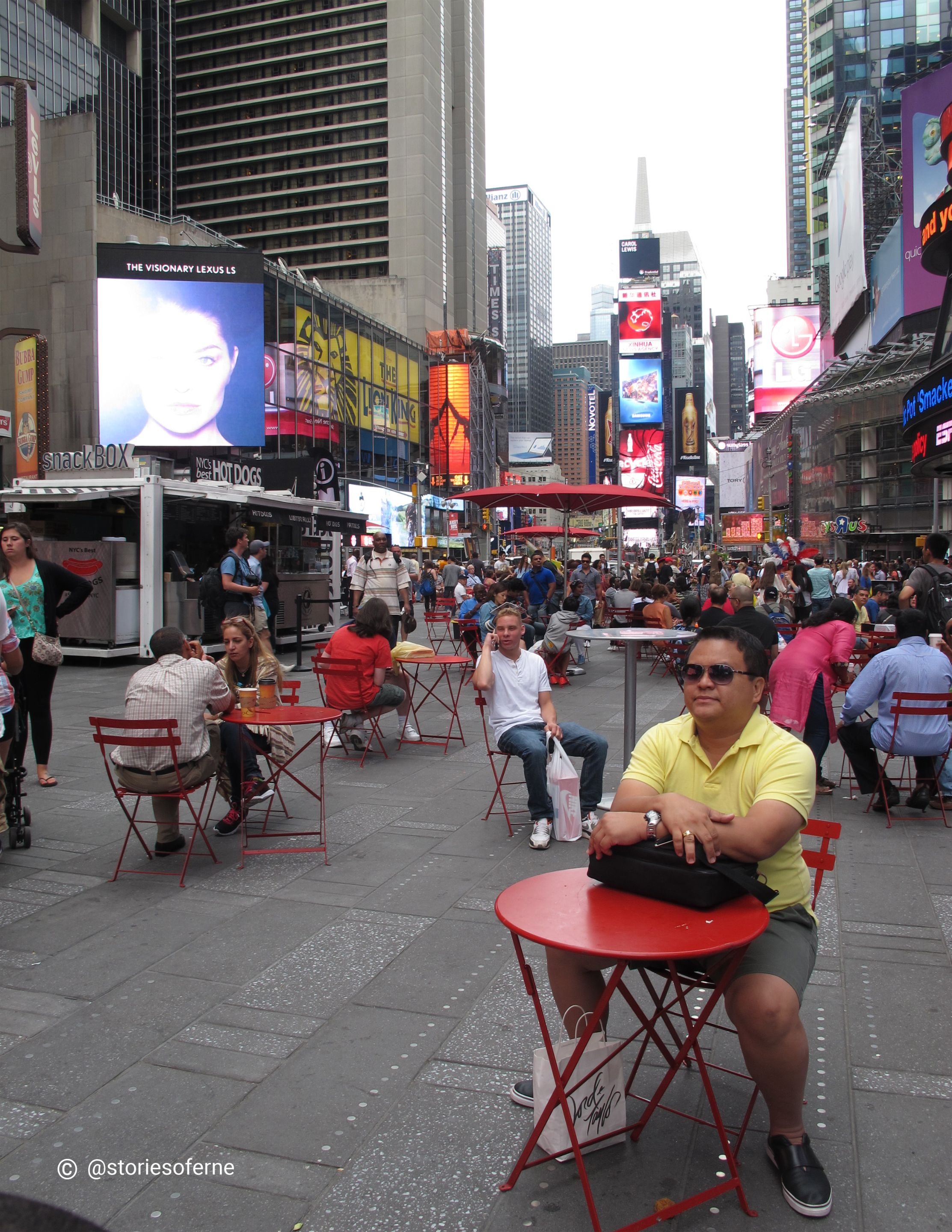 Times Square in New York City, USA
An interesting plethora of architectural characteristics emerged since the founding of New York City. Prevalent design styles spanning centuries and encompassing Neo-Classicism, Greek Revival, Gothic Revival, Second Empire Baroque, Beaux-Arts Classicism, Second Renaissance Revival, Art-Deco, and International Style were some of those I've witnessed there.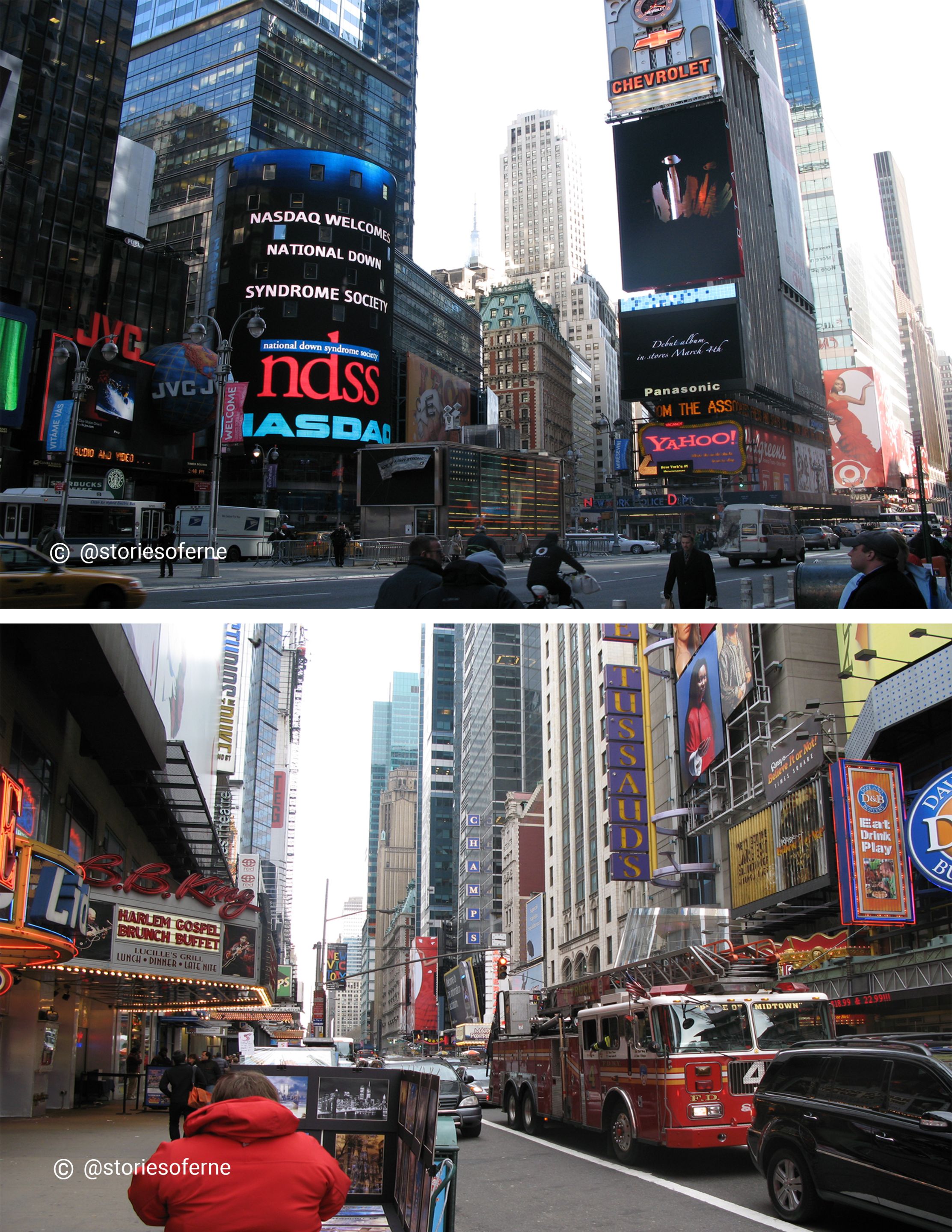 Times Square and Ninth Avenue to Eleventh Avenue in New York City, USA
Unlike urban centers in other locations on the planet, the city of New York held plenty of famous monuments, edifices, and landmarks produced by renowned Architects. It was as if each exterior facade displayed an architectural brand, praised and admired by passersby from all walks of life.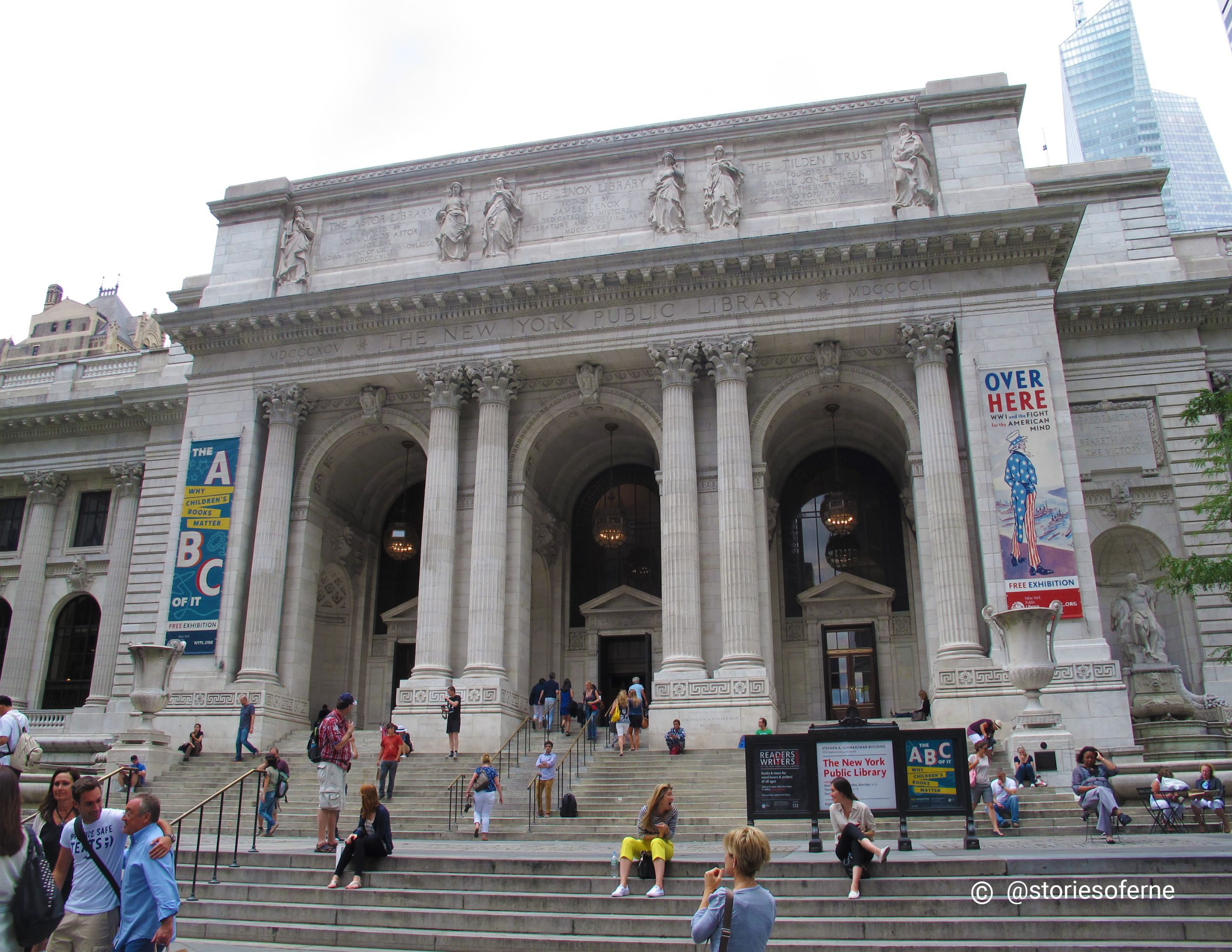 The New York Public Library
Everywhere I gazed, the said building was either published in books, magazines, prints, in the media, or of significant importance to the masses. My experiences were comparable to walks in an outdoor museum, living and breathing with enormous artistic objects.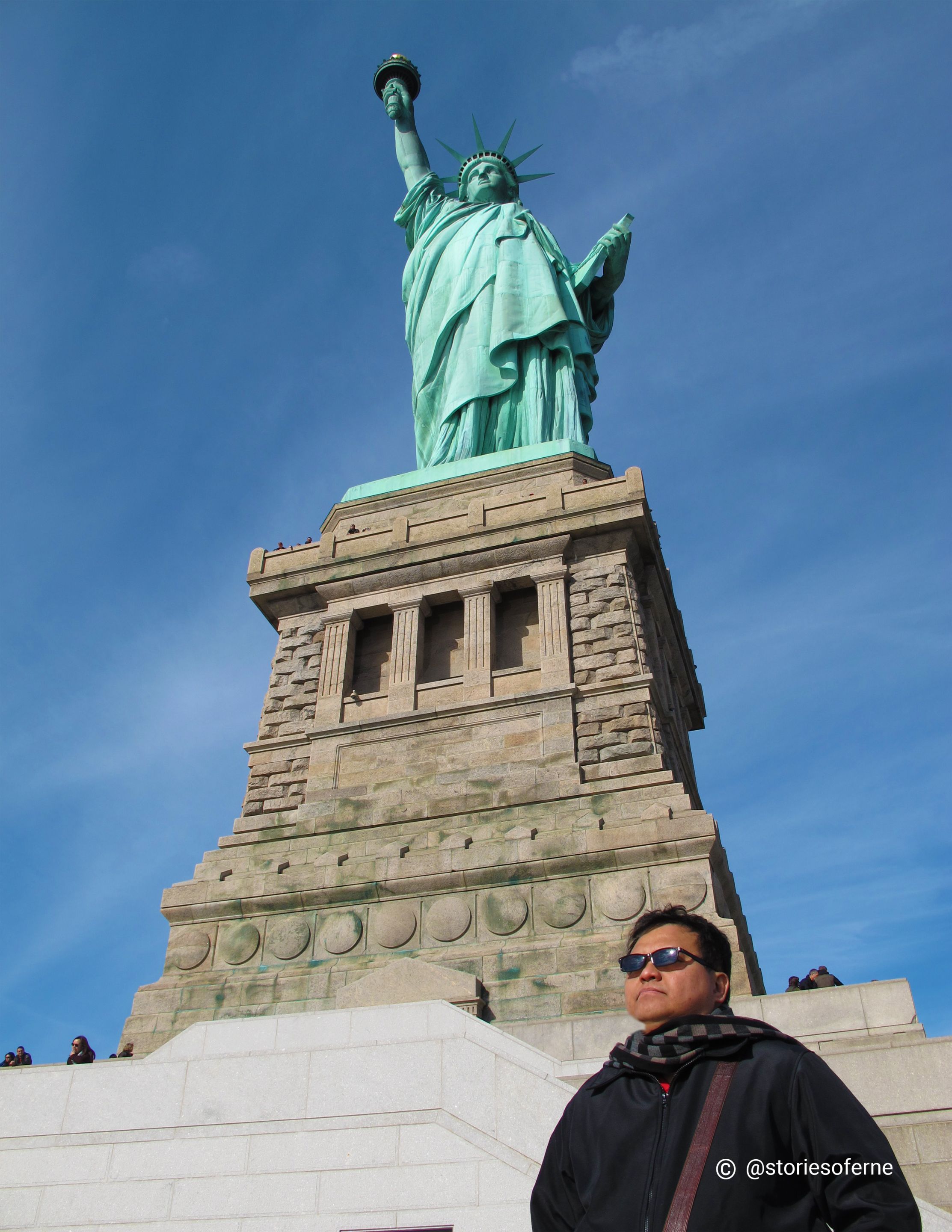 The Statue of Liberty in New York City, USA
The history of New York City's architecture was undoubtedly a superior fusion of multicultural ideas as much as the diversity of individuals who live there. The various design signatures that originated from different parts of the world were responsible for creating its distinctive urban identity and the architectural composition it's proud to embrace. I for one couldn't be more overjoyed for being able to actually see, touch, smell, and feel, up close and personal, the magnificent buildings of one of our civilization's greatest cities in existence today.
Back to the Real World…
As I'm about to reach the concluding pages of the book I'm currently browsing, my smartphone suddenly bursts with a loud ringtone. Yay, my movie date is calling me! It's now time to entertain ourselves with the latest adventures of "Doctor Strange in the Multiverse of Madness" in one of the modern cinemas of this mall. Who knows? Perhaps there's more stunning architecture waiting for us to be enjoyed in that film.
#Hive, have you been to any of the 3 cities mentioned here? If so, which city architecture resonates with you the most? What's your favorite metropolis in the world and why do you love its architecture?

---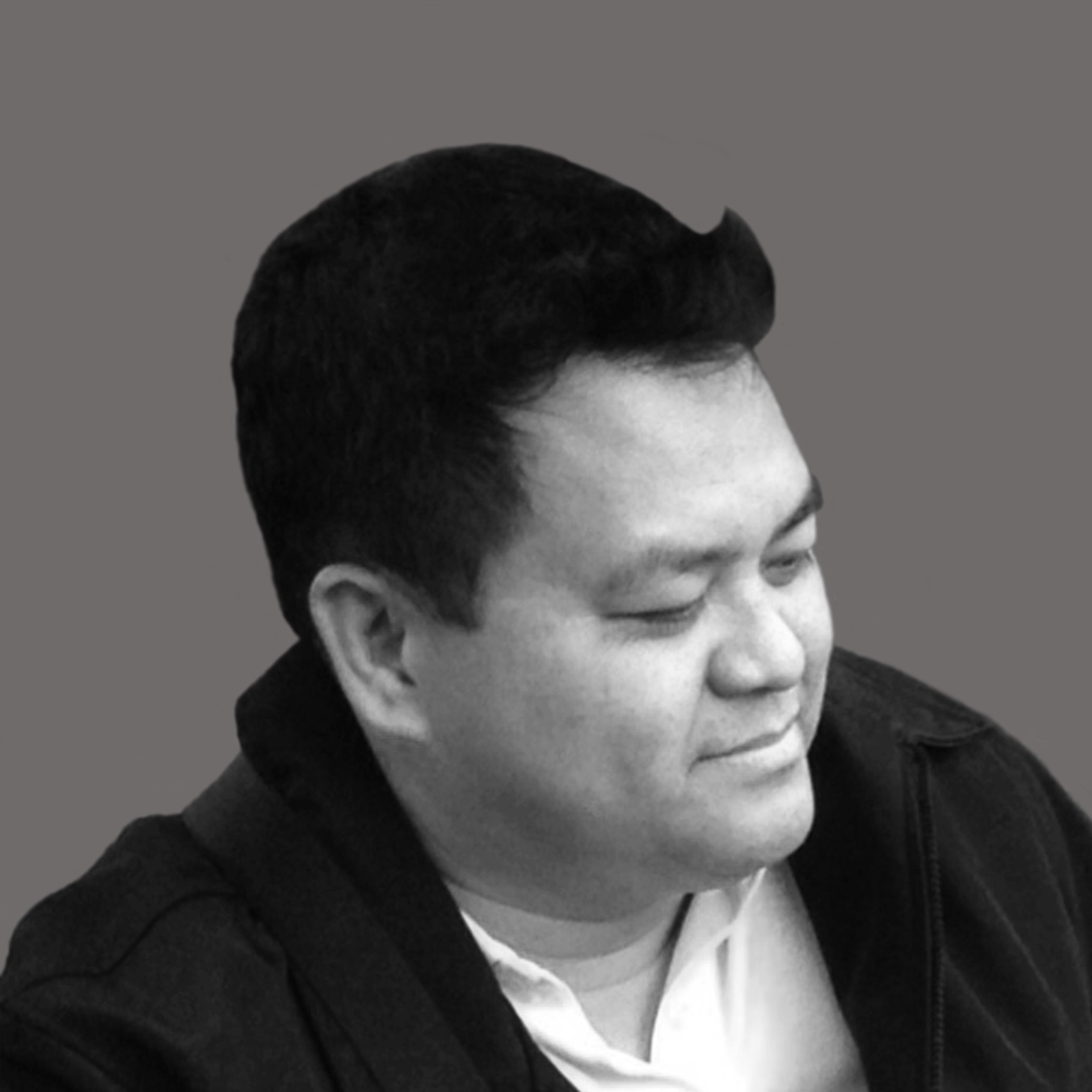 ABOUT THE AUTHOR
ERNE, also known as STORIES OF ERNE (@storiesoferne), is an Architect, Environmentalist, Lifehacker, and Adventurer.
On the Hive Blockchain, he is the Creator of the Architecture+Design Community.
Self-Expression Empowers Human Evolution™
© 2020-2022 @storiesoferne
All Rights Reserved
---