Experience Denmark in the USA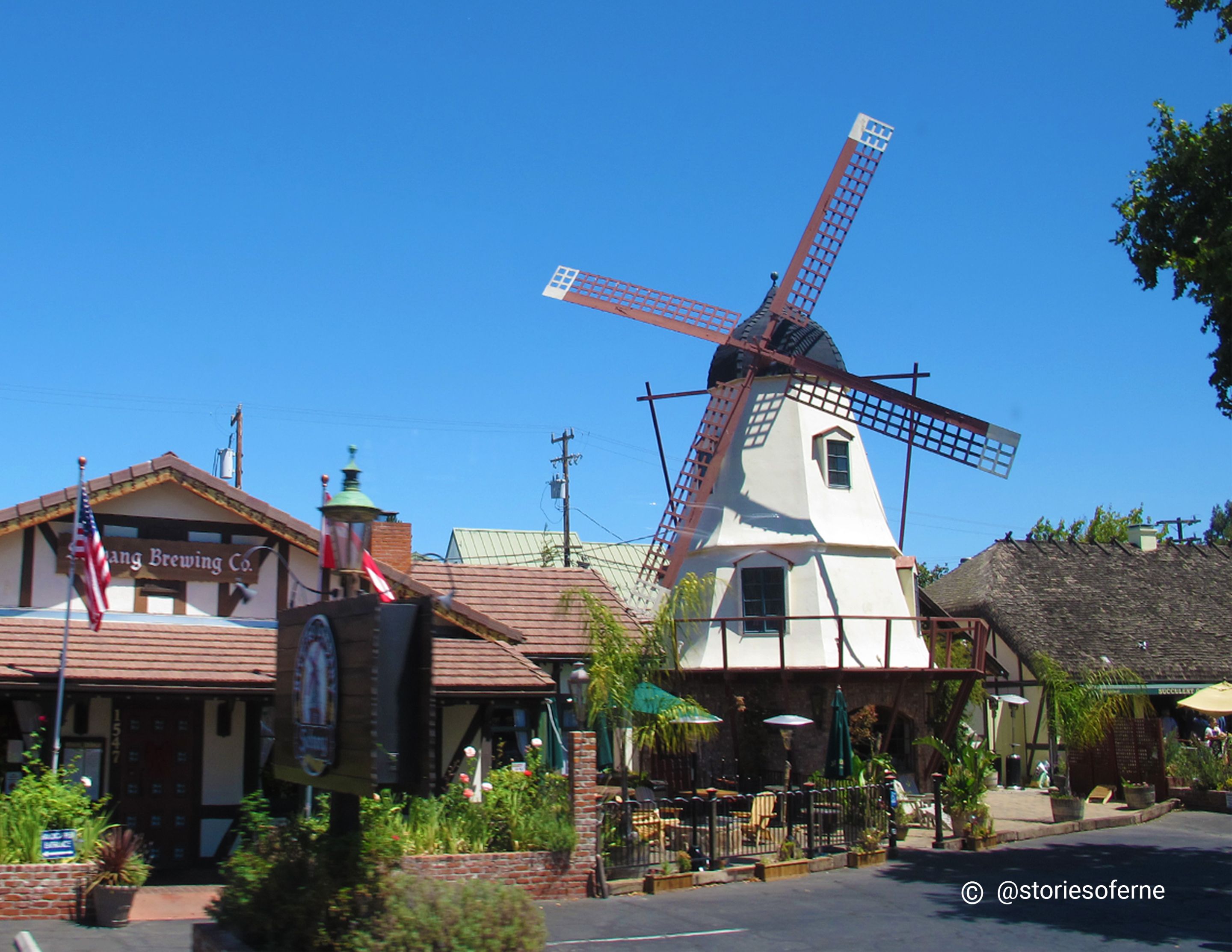 Initial Encounters of the city of Solvang in California, USA
Nicknamed the Danish Capital of America, the city of Solvang in California is a travel destination worth discovering.
Kanelsnegle. Wienerbrød. Butter Cookies. Gabled roofs. Dormer windows. Half-timbered houses. Windmills. These were some of the welcoming sceneries that triggered me to ponder "Am I in Europe?" It was clearly like arriving in Denmark when we entered the portals of this charming village tucked away inside the Santa Ynez Valley in Santa Barbara County of California, USA.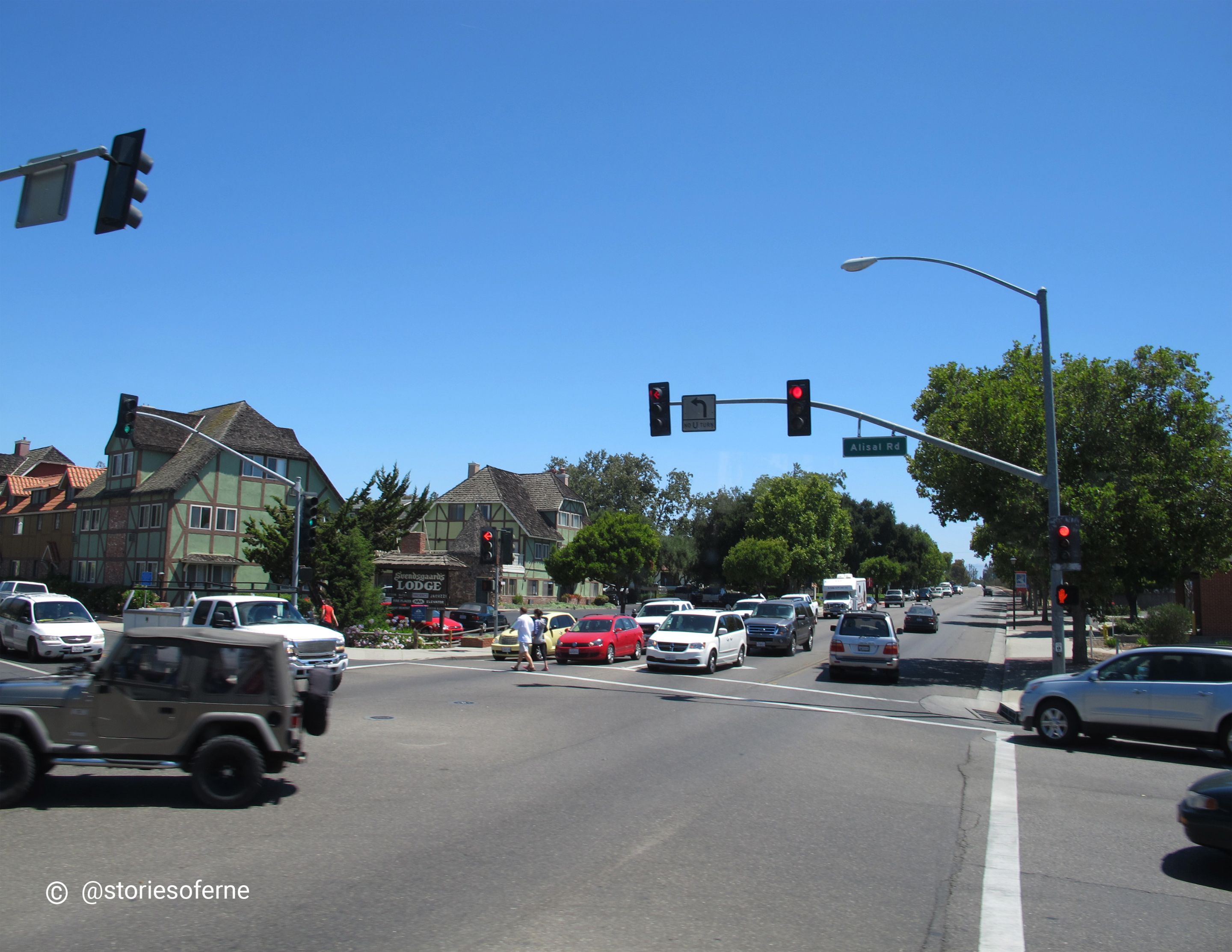 Entering the City of Solvang in California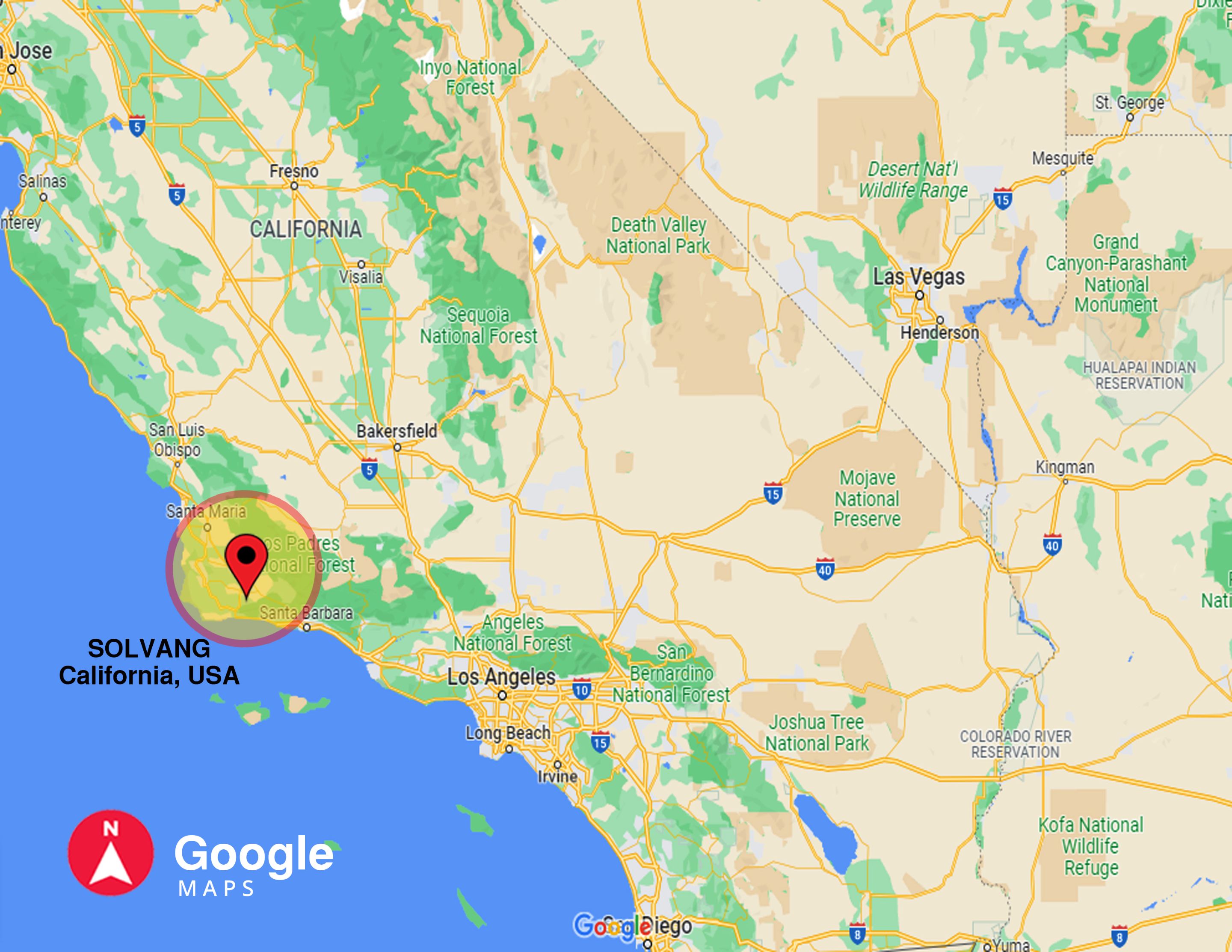 Map of Solvang in California (Western USA)
This time I was traveling with a tour group on a large bus along the west coast of the United States. Because we were with other foreign tourists, our schedule was tight. We didn't possess the luxury of lingering there forever (only more than a couple of hours), hence we made the most of our quick visit by simply accomplishing the basics. And as spectacular as the other American landmarks were, this exotic destination was enough to replenish our taste buds plus enjoy a sneak peek of this quaint little town.
The gorgeous attractions within this special locality were within walking distance from each other, thus a leisurely stroll around the neighborhood did the trick.
But before proceeding further, have you ever wondered how Solvang became the popular destination it is today?
Quick Peek of History
Translated as the Danish terminology for " Sunny Field", Solvang, now actually an official city, was the next exciting destination on our bucket list. The locality's humble origins began in 1804, during a period when Mission Santa Inés, a Spanish missionary organization led by Father Esteve Tapis, O.F.M., was established. This small community flourished during the Mexican period but was later deserted during the American conquest of California. By 1911, a fresh colony was initiated around the same mission by some Danish-Americans who invested in 3,600 hectares (9,000 acres)of the neighboring Rancho San Carlos de Jonata, to commence a Danish community far away from the freezing temperatures of the Midwestern winters.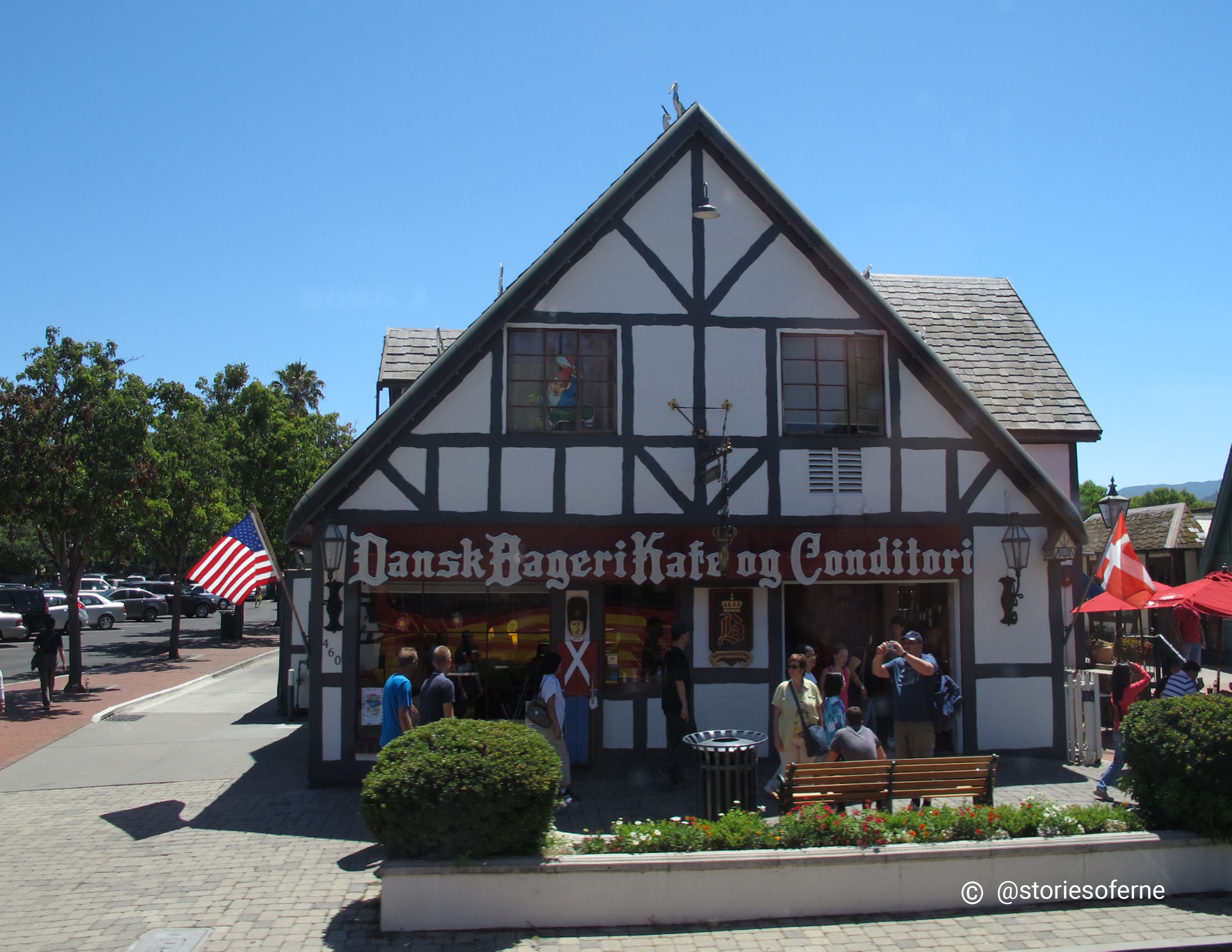 One of the Danish commercial establishments in Solvang
From 1947 until the present era, these settlers adopted their characteristic style of Danish architecture and have since attracted a lot of tourists, making this destination a vibrant hotspot for local and international visitors. No wonder lots of people from different walks of life pass through their busy streets, bakeries, wine stores, inns, boutique hotels, commercial establishments, and historic buildings.
Aside from our restless feet, my companions and I were also exhausted, feeling hungry and thirsty due to our hectic agenda. Solvang was not the first stop for the day, since we already came from other fabulous spots along the American west coast. Some portions of our physical energy were already drained. So naturally, guess what was the very next thing on our minds? Food! It was about time to try their local delicacies.
Sumptuous Gastronomic Delights
The Solvang Bakery was the first shop that caught our attention. This pastry shop was a family-owned business where we discovered most of the usual Danish desserts, cakes, bread, pies, and other mouthwatering treats.
This renowned company was well recognized for tailor-made gingerbread houses and similar creative products.
In fact, these original recipes were developed by the founder herself, serving avid customers for more than 30 years, plus have become personal favorites of famous celebrities and distinguished personalities.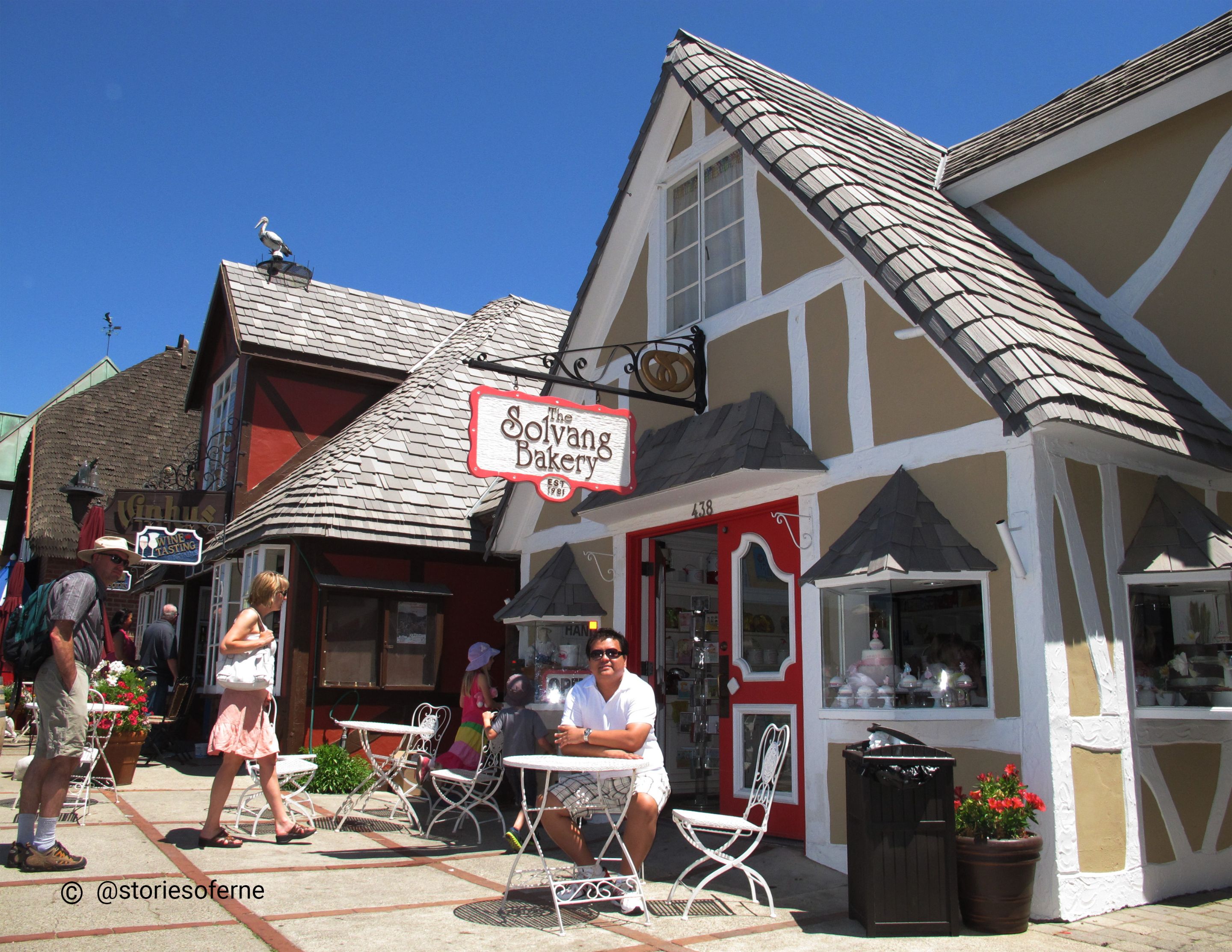 The Exterior Facade of Solvang Bakery
With my sweet tooth aching, I couldn't wait to try their tasty offerings.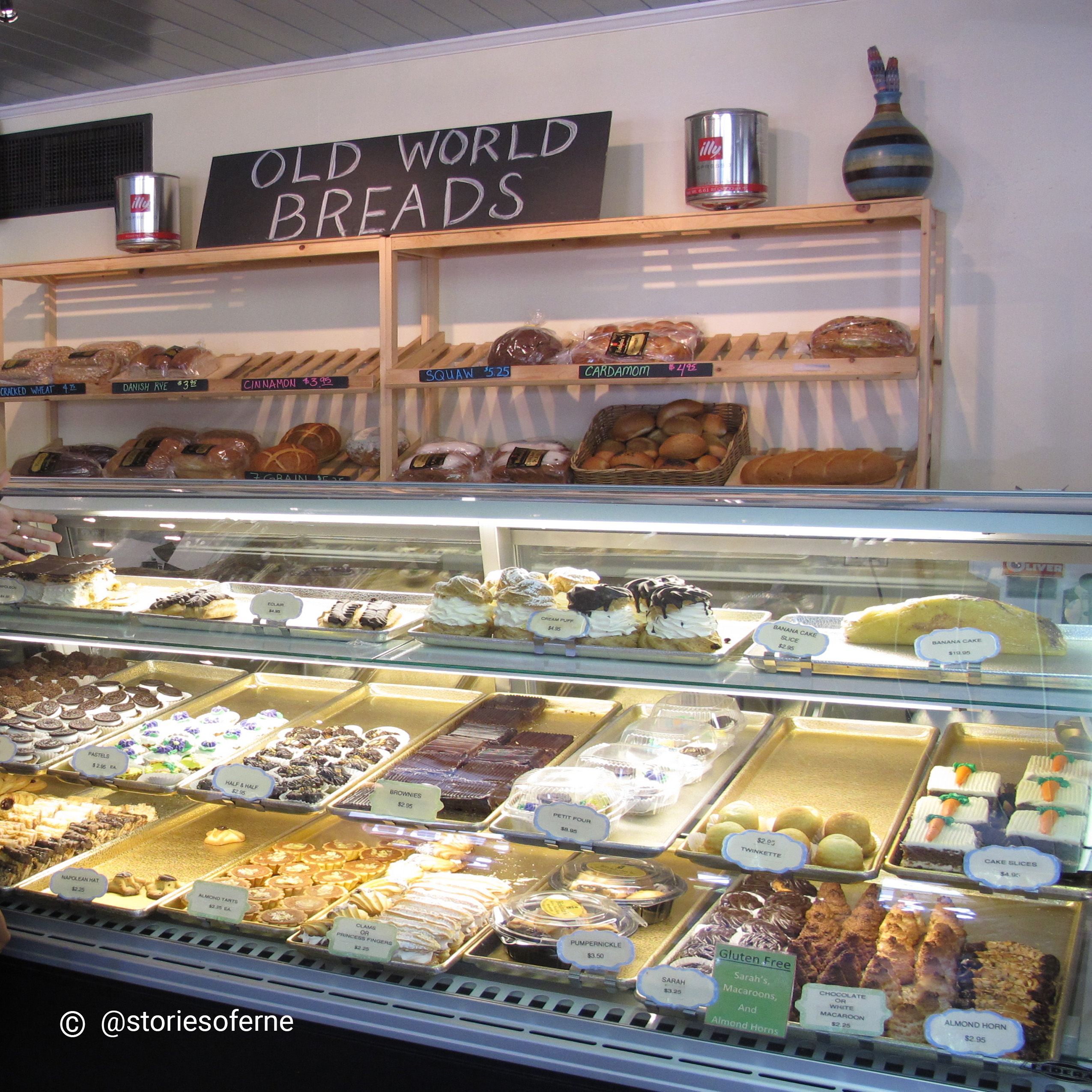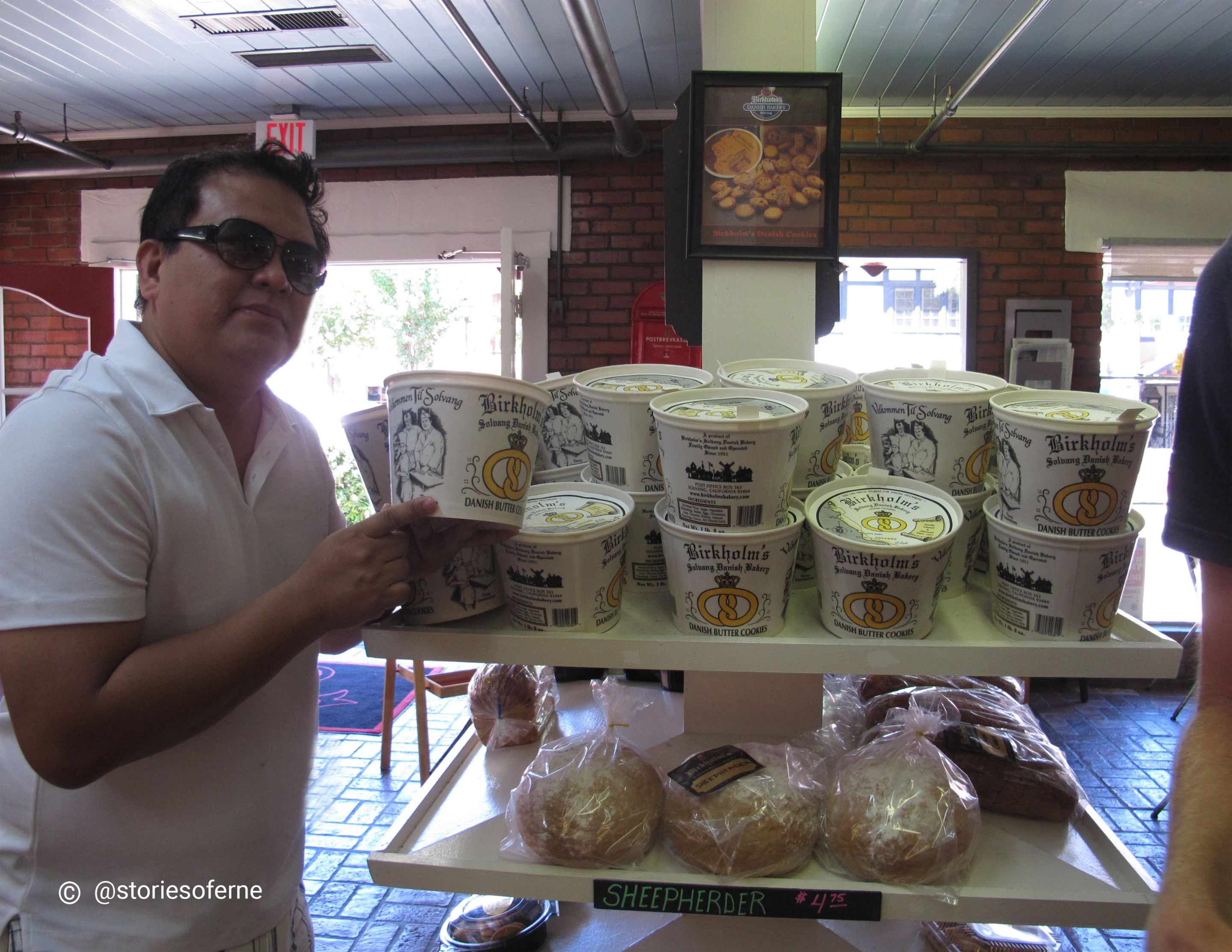 Solvang Bakery's delicious Butter Cookies
After filling our tummies, I had to stand for a while on the sidewalk to allow the food to sink in. I was full to the brink, and it was helpful to take a slow stroll to melt down the added calories. It was also the ideal opportunity to start exploring this small Danish community on foot. There was still so much to see around!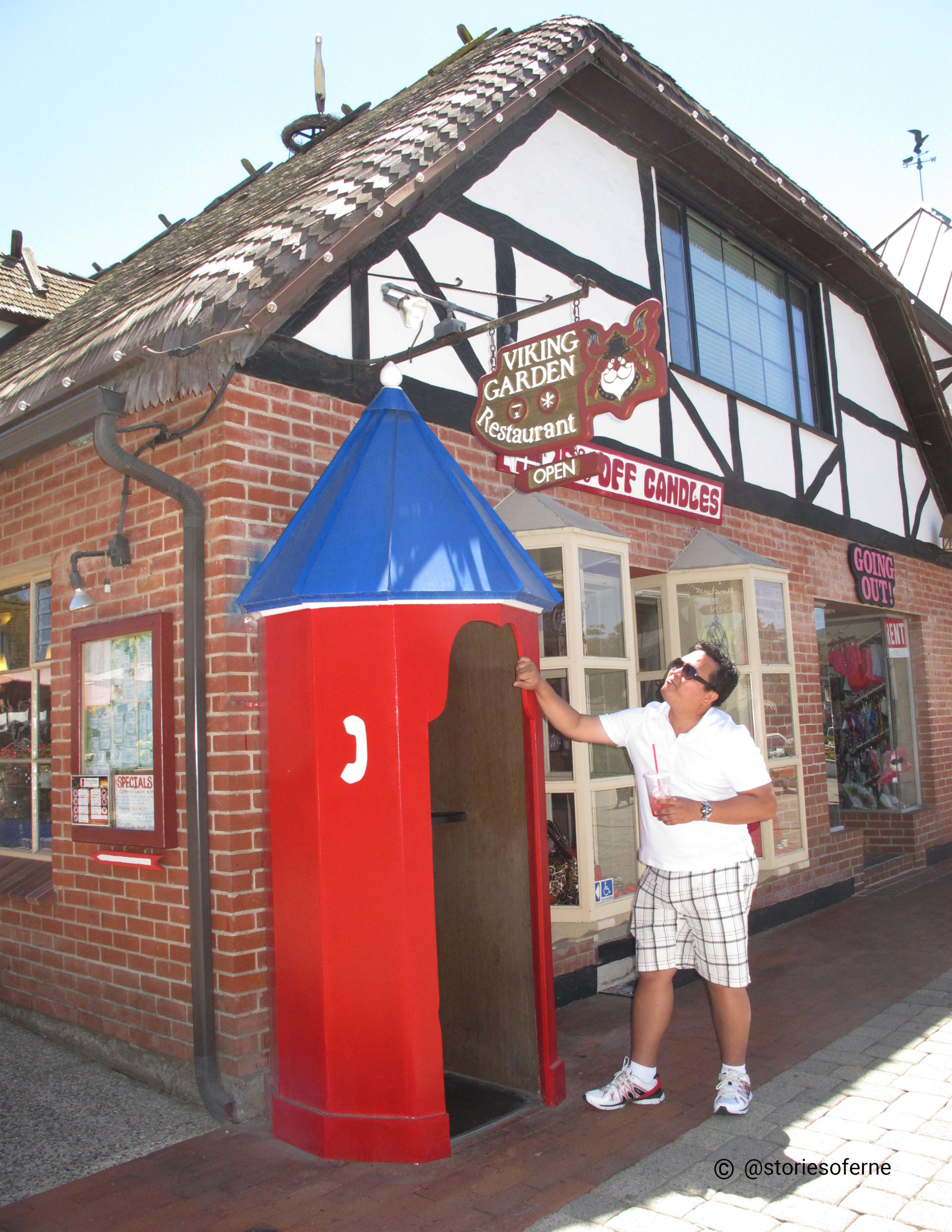 Relaxing on a Sidewalk in Solvang
"Hey, look at that horse-drawn carriage! Isn't that a fun way to explore Solvang?" I screamed at my companions while pointing at the ride.
"Oh yeah, we should try that next time. We just don't have the extra time today," they replied with a bit of regret on their faces.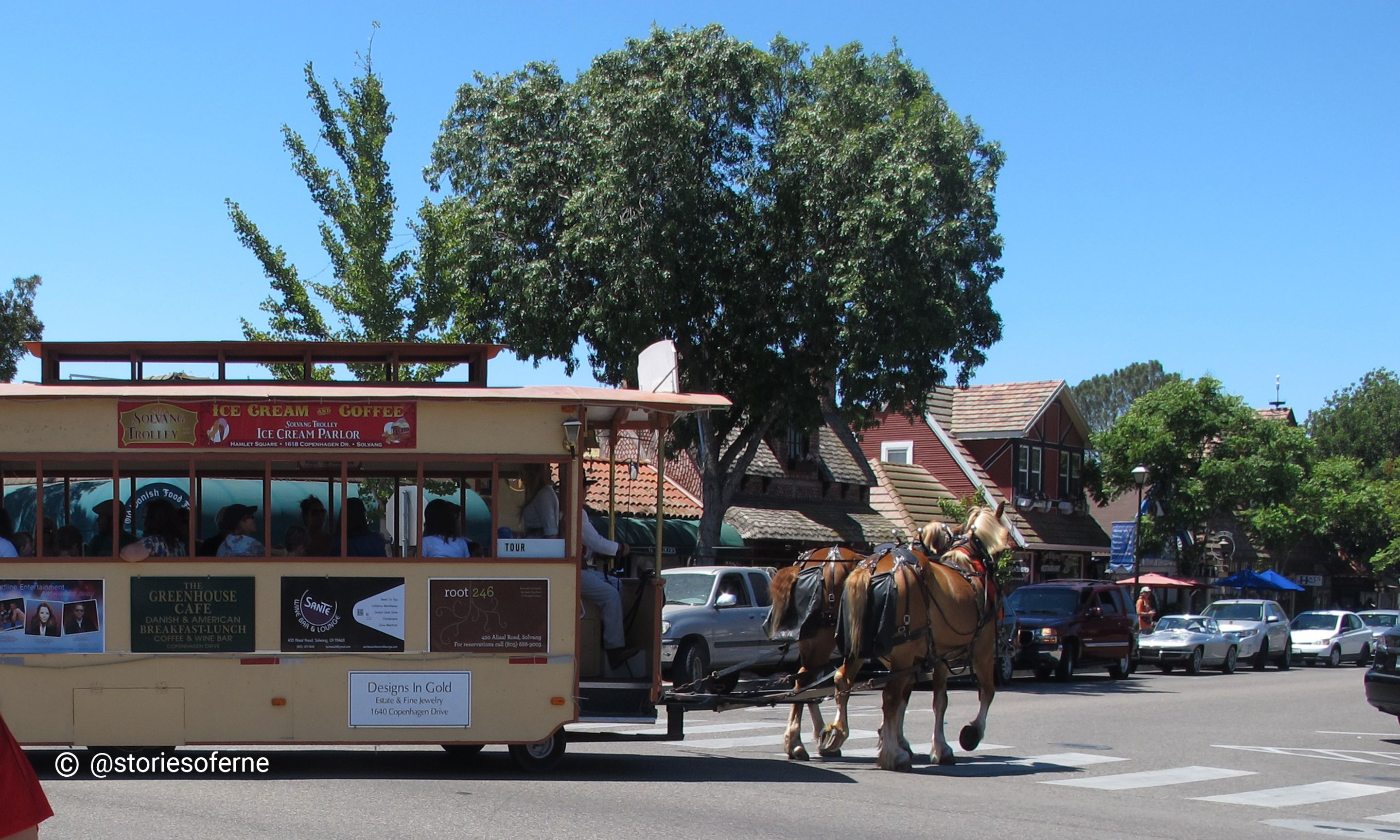 Historic horse-drawn Trolley of Solvang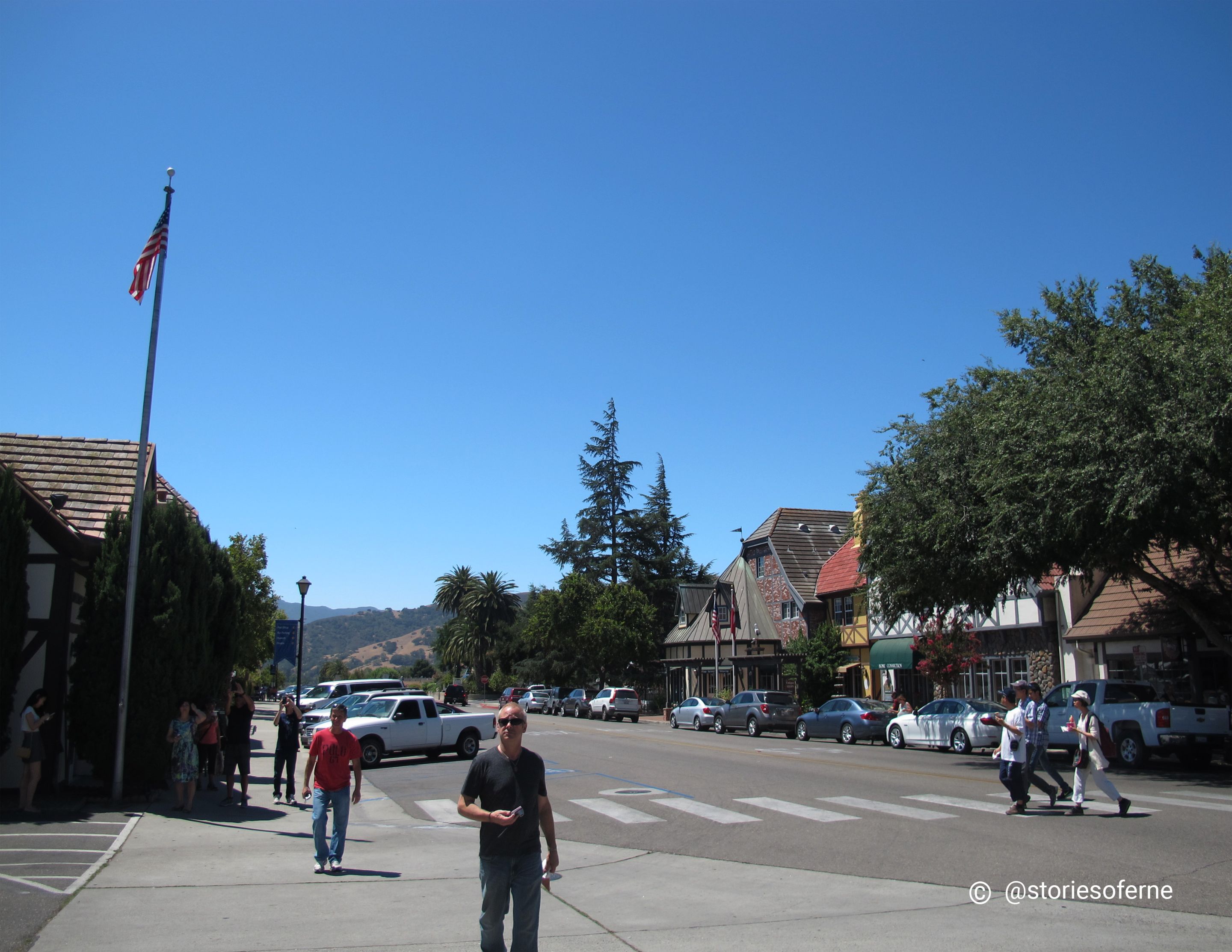 Danish Community of Solvang, California
One of the major highlights of Solvang was its plethora of vernacular buildings, structures, and constructed environments.
This Danish utopia was truly similar to the real thing, replicating the local design flavors of the original nation.
As fabulous as this place was, it even had a clone of Copenhagen's Little Mermaid statue, the famous Rundetårn (Round Tower), including the existence of 4 spectacular windmills for the amazement of visitors.
Remarkable Danish-Styled Architecture
From an architectural perspective, Solvang initially built their infrastructural developments in the westernized style. Furthermore, the Lutheran church, constructed in 1928, was actually the very first monument that adopted the traditional signature of Danish architecture.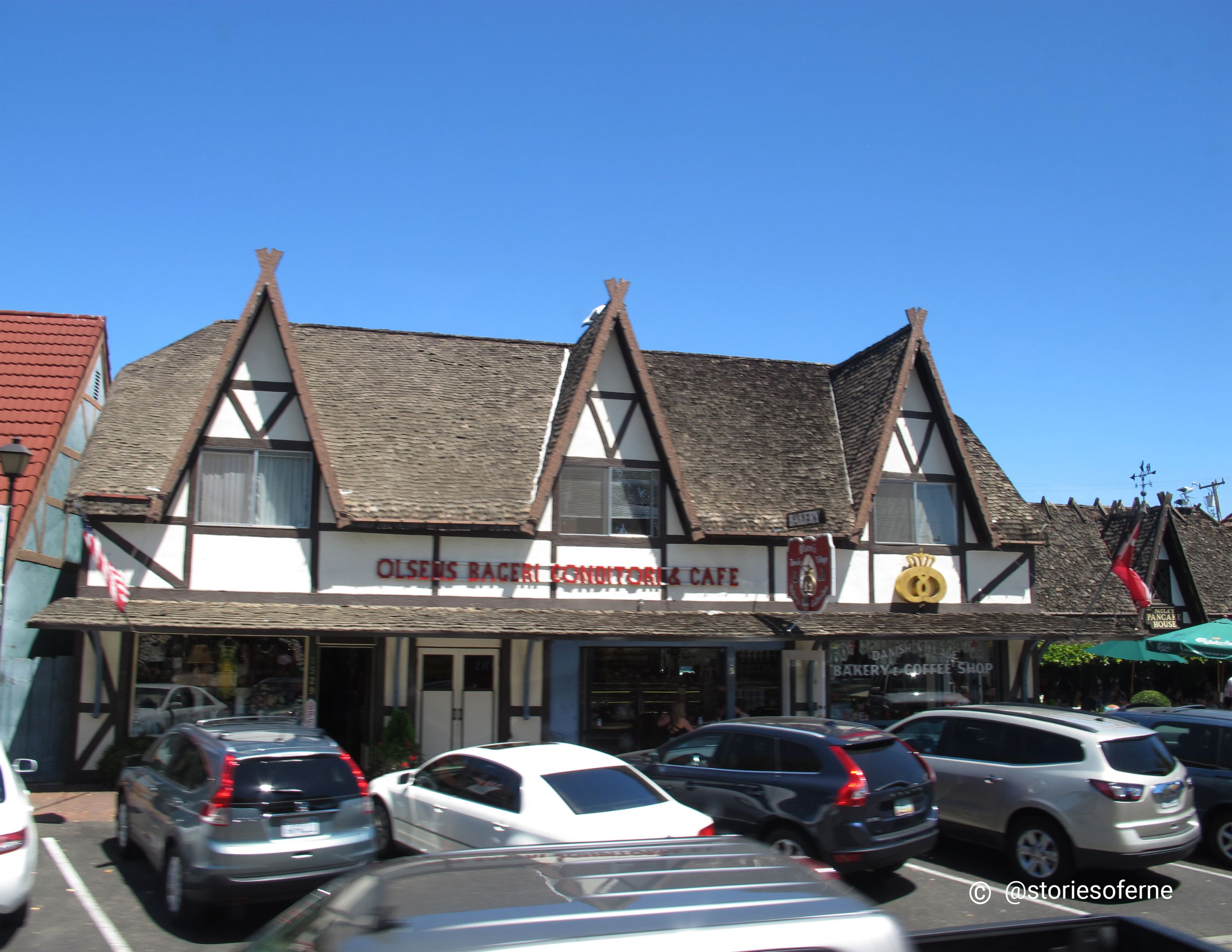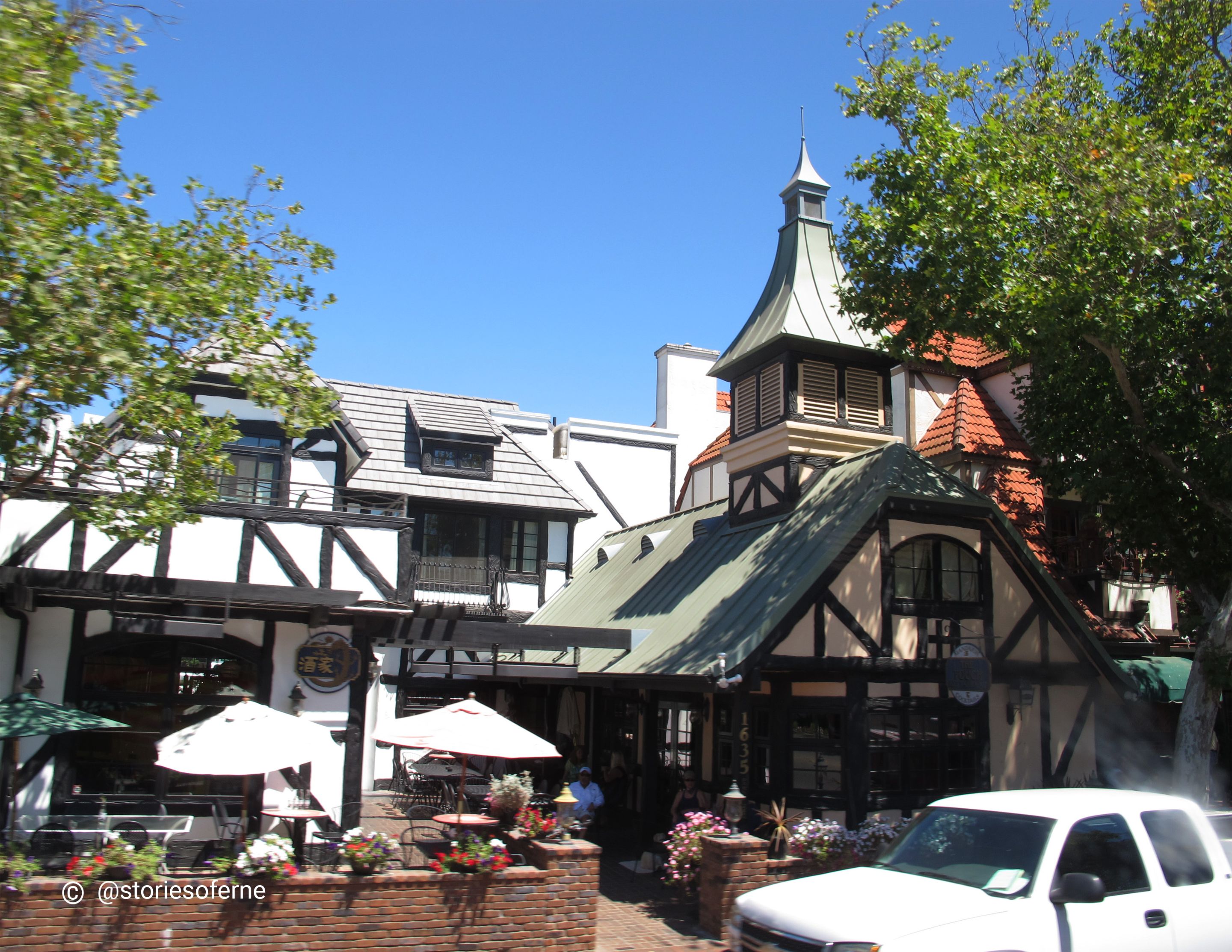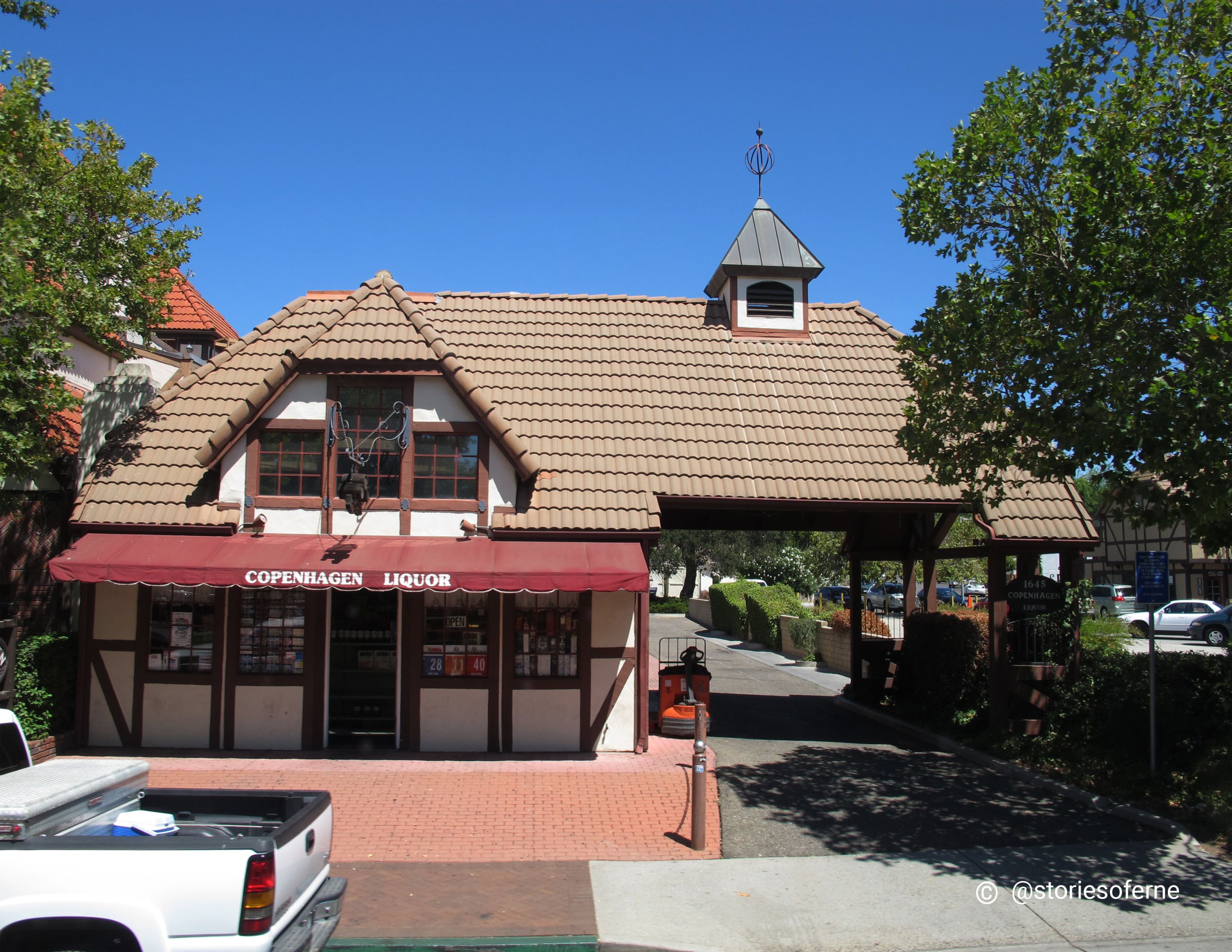 Danish architecture at its finest in Solvang
And it was not until the 1930s that local residents commenced building their houses with the Danish medieval style which were particularly exhibited in half-timber facades.
For those locals who could not afford real wood, they cleverly mixed cement with a brown-colored substance or dye to mimic the appearance of authentic timber beams.
You can witness this distinctive character in most of their buildings. Isn't that amazing?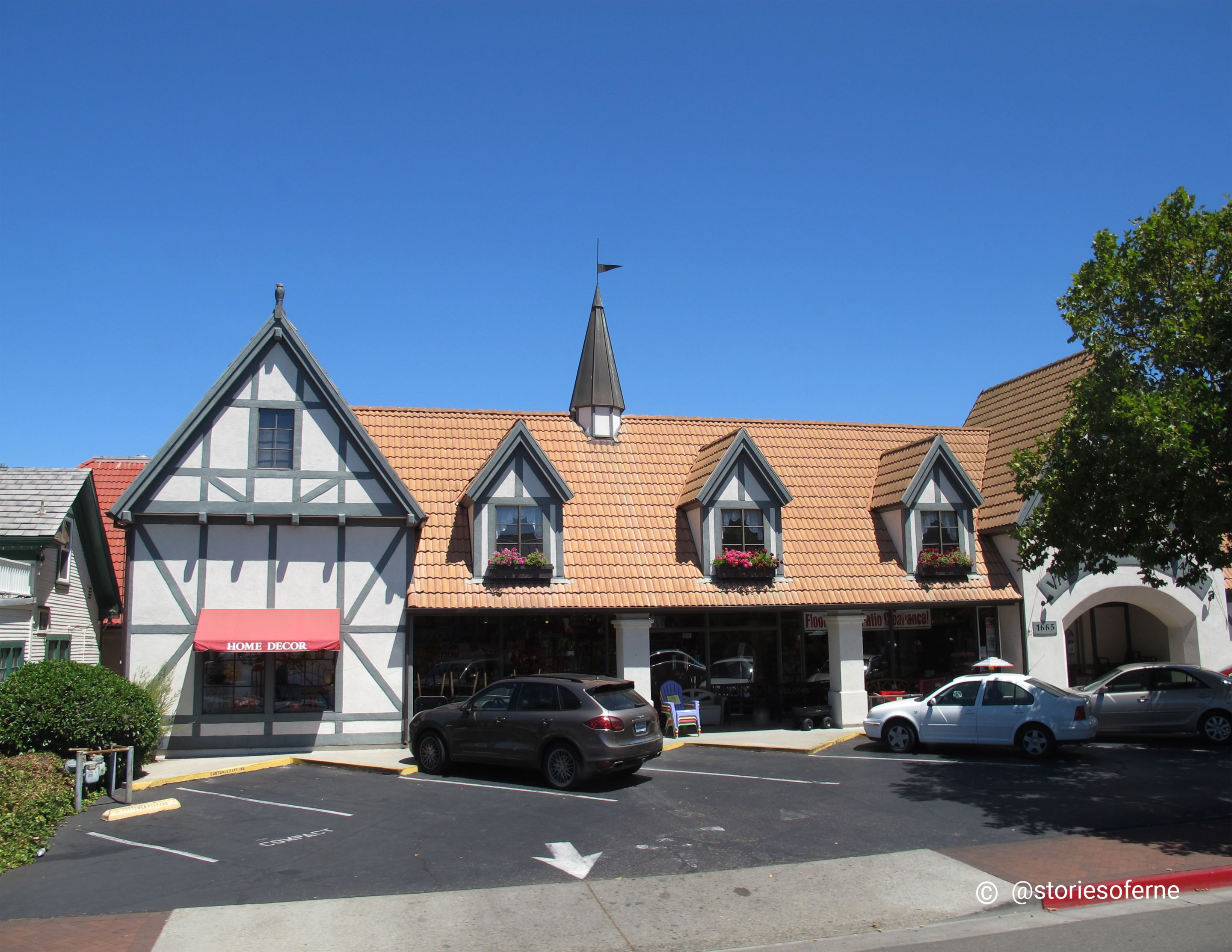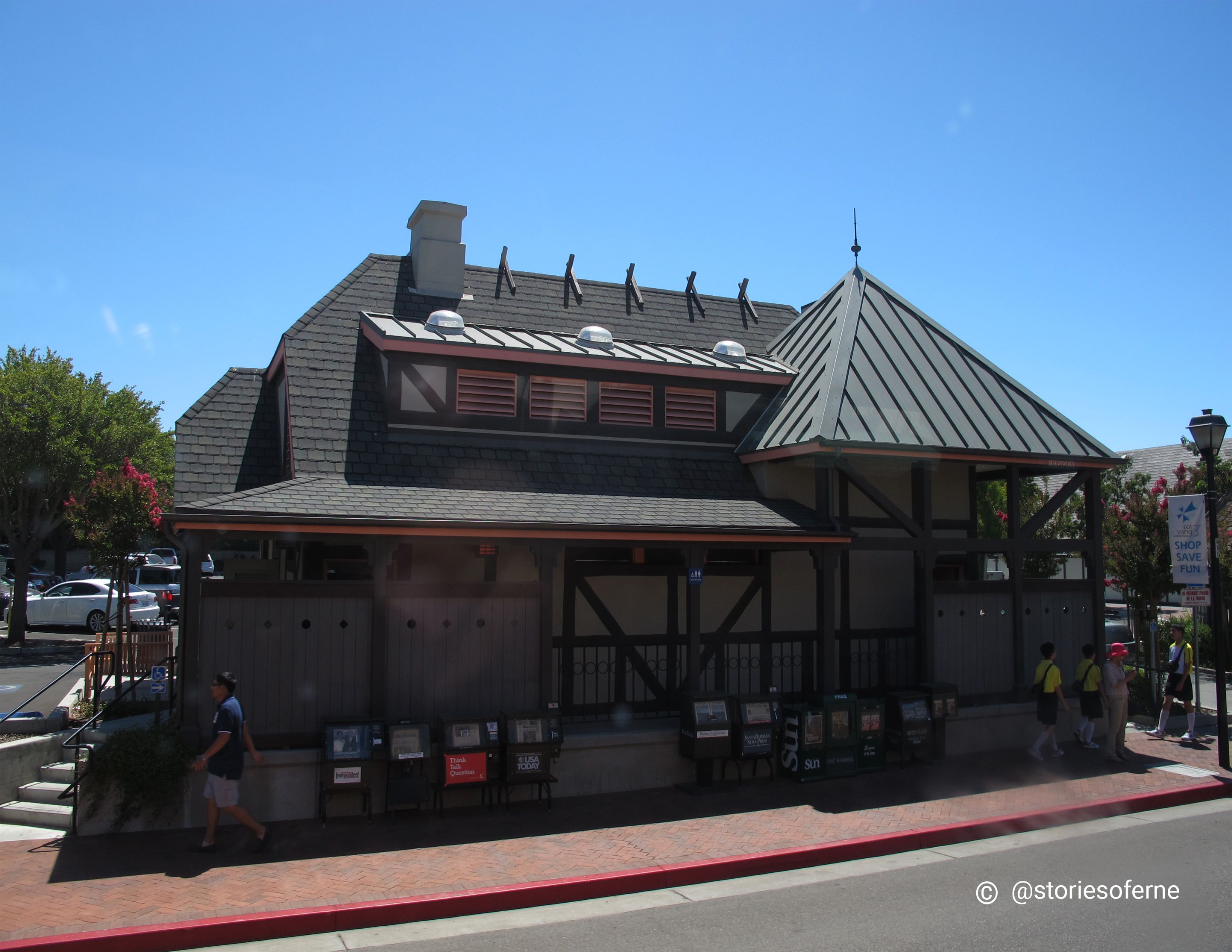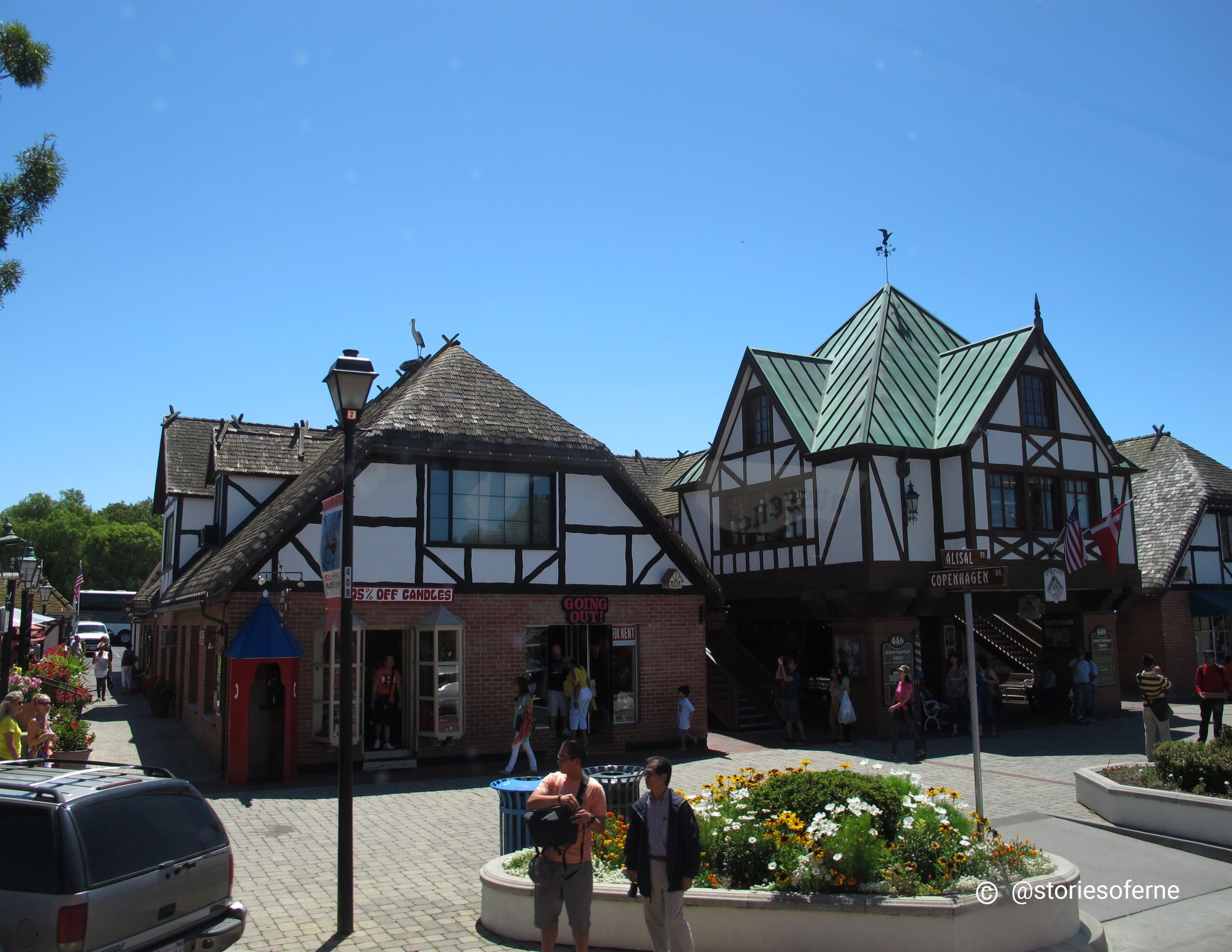 Astounding Exhibits of Danish architecture in Solvang
We then stumbled upon one of their iconic windmills along Copenhagen Drive, the city's main thoroughfare. This prominent landmark was also close to Solvang Bakery which we visited earlier. It was said that until the 1940s, the movement to transform Solvang into a realistic Danish town took shape. A local woodworker, plumber, and metalsmith by the name of Ferd Sorensen took the initiative to install the first Danish windmill beside his home.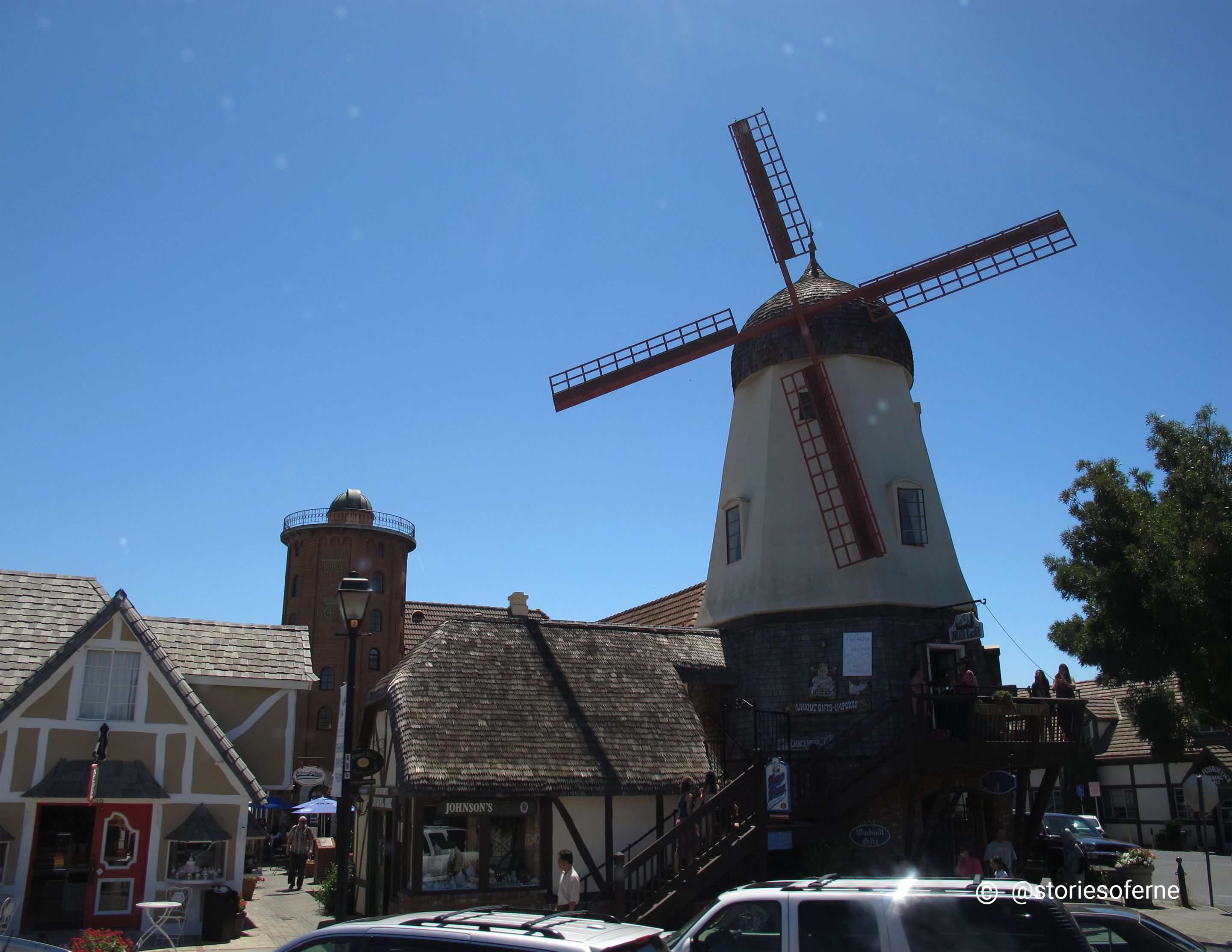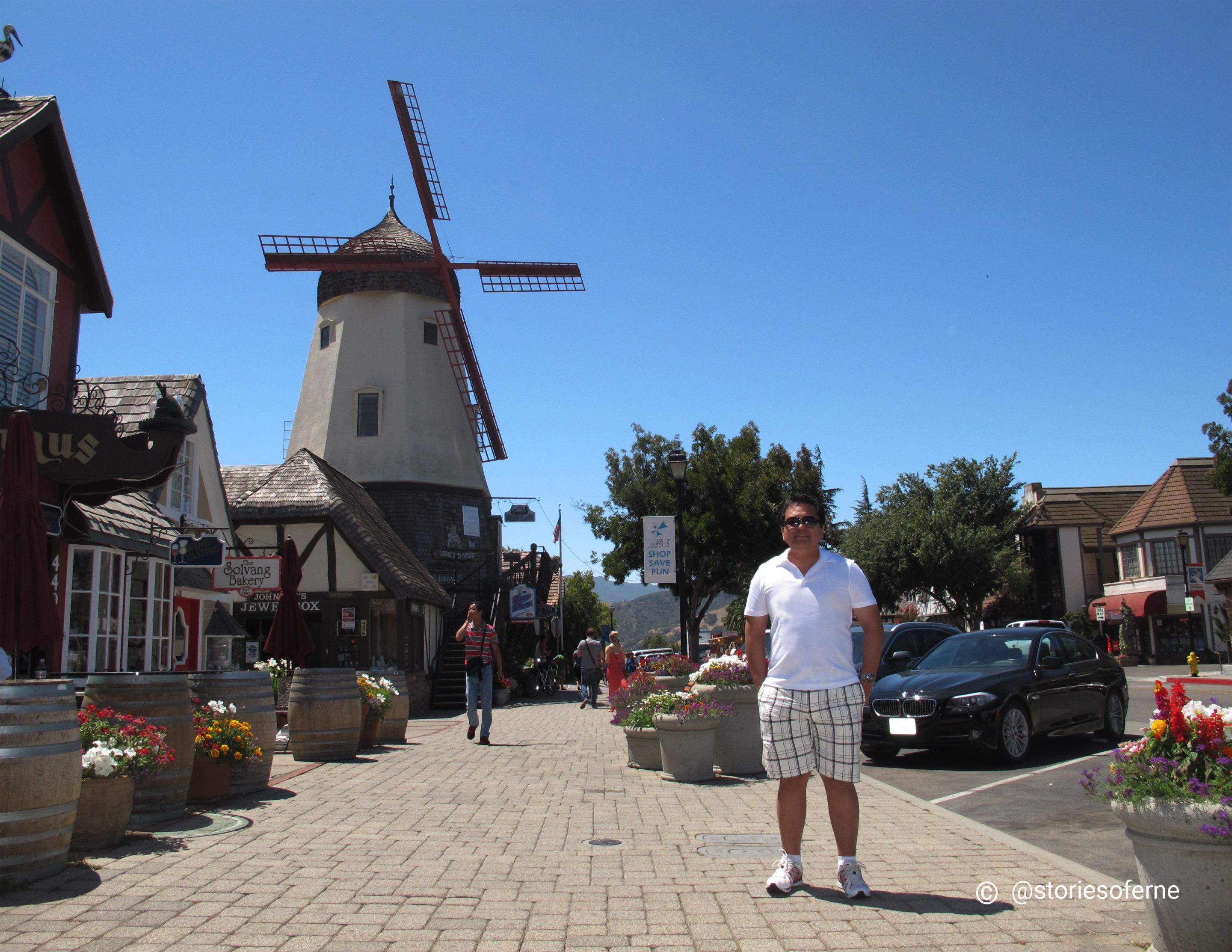 Danish Windmill along Copenhagen Drive in Solvang
Walking around these admirable vicinities, we merely felt like being present in another generation, definitely outside of America, as each building contributed its share of the memorable experiences of Denmark. Every place we witnessed, from restaurants, shops, bus stops, and other edifices reinforced the Danish bindingsvaerk architecture.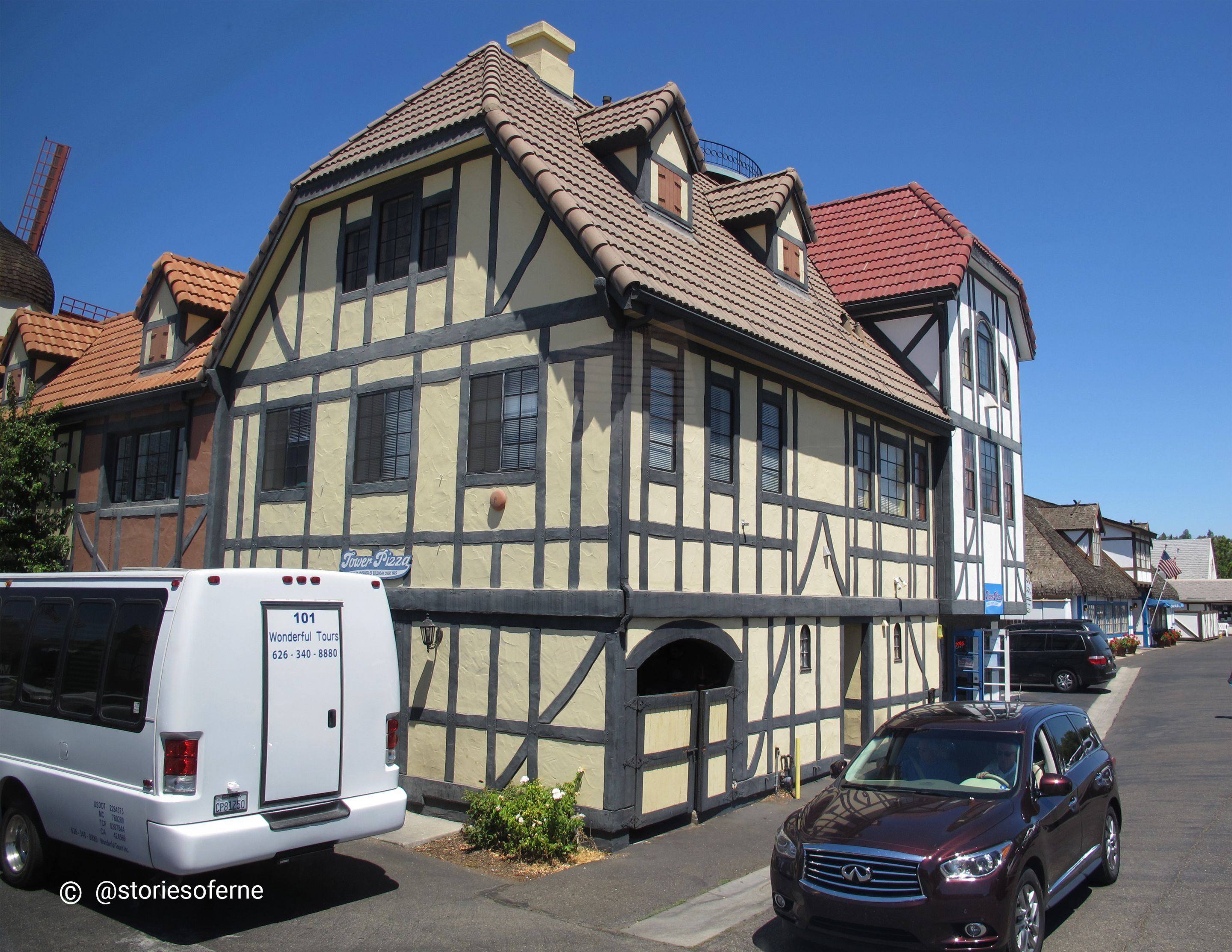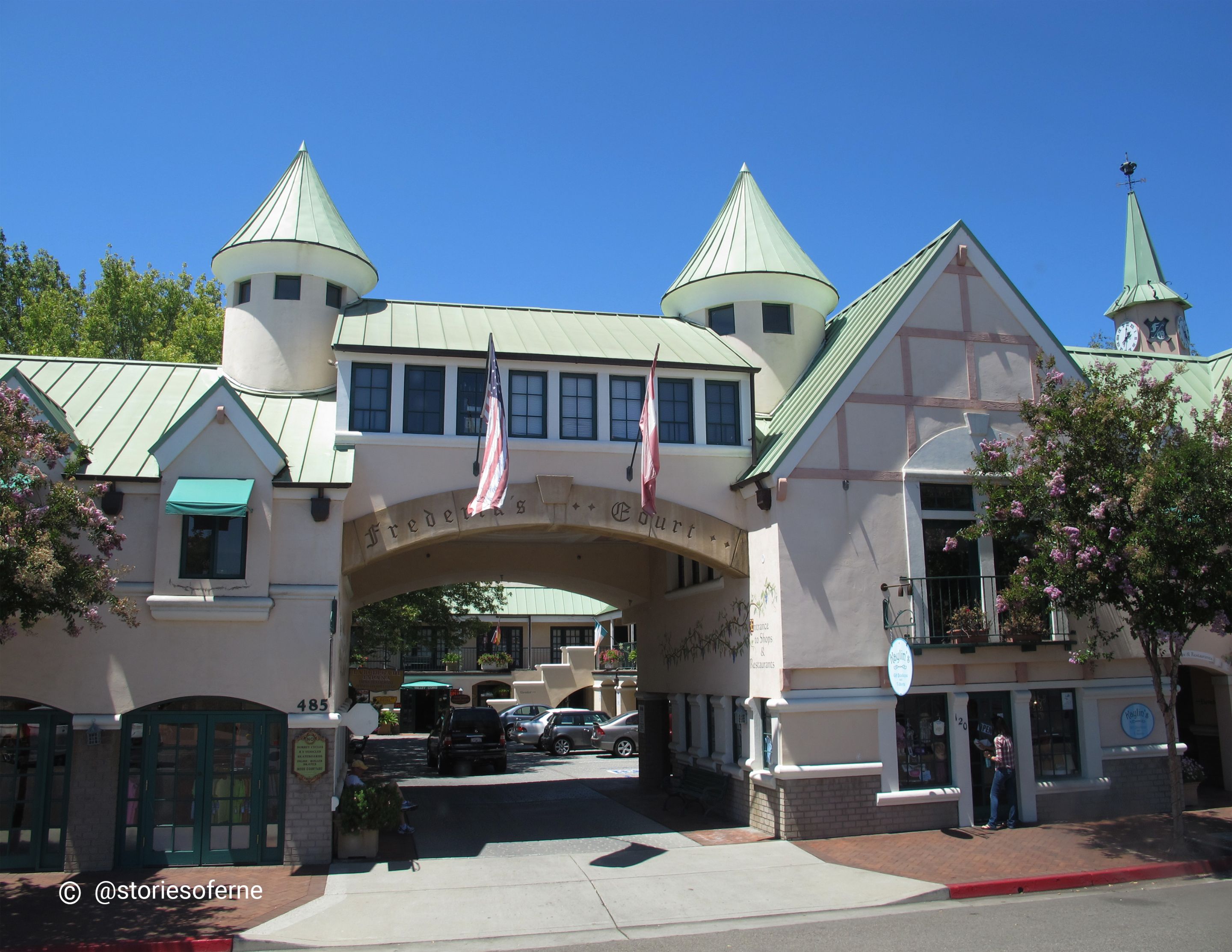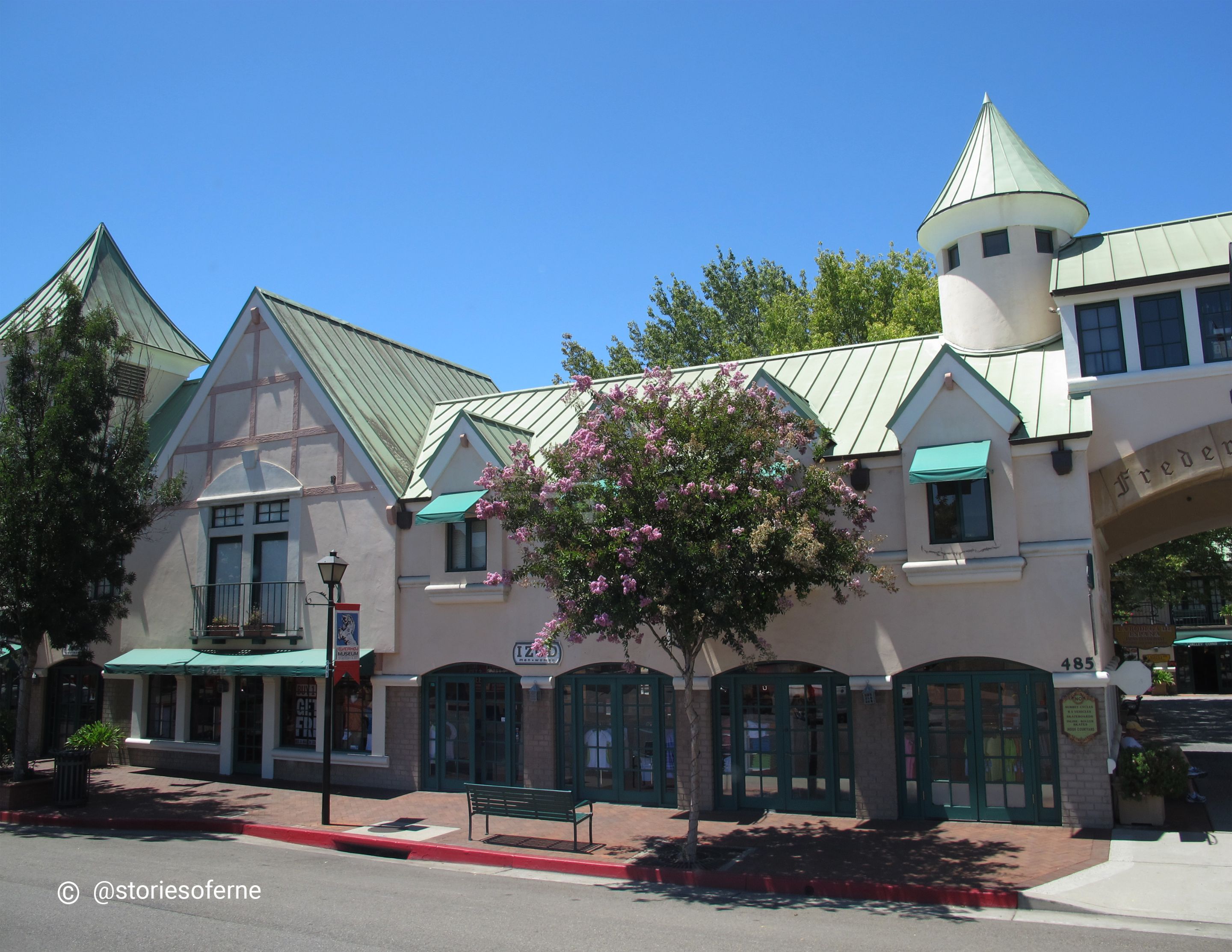 The vernacular Danish architecture in Solvang
The most common characteristics of Danish architecture included gabled roofs, dormer windows, tiled roof accents, and other elements that embodied budget-friendliness, practicality, and functionality.
Because the Danes were thrifty people, their houses were simplified, utilizing built-in gardens with large porches where they could bask under the sun. away from the cold and cloudy climates of Denmark.
This was the dominant hallmark of their residential styles. And these were widely evident across the geographical blocks of Solvang.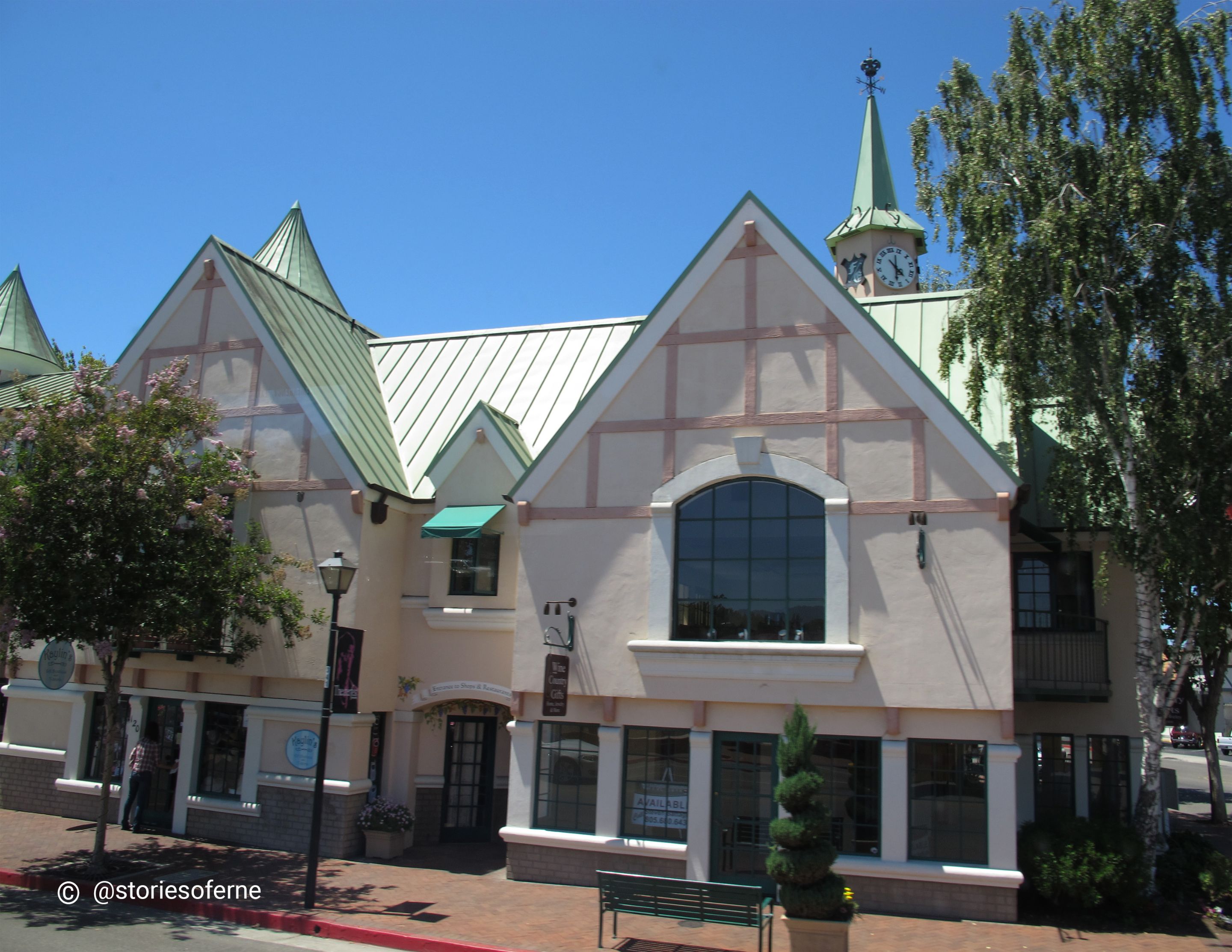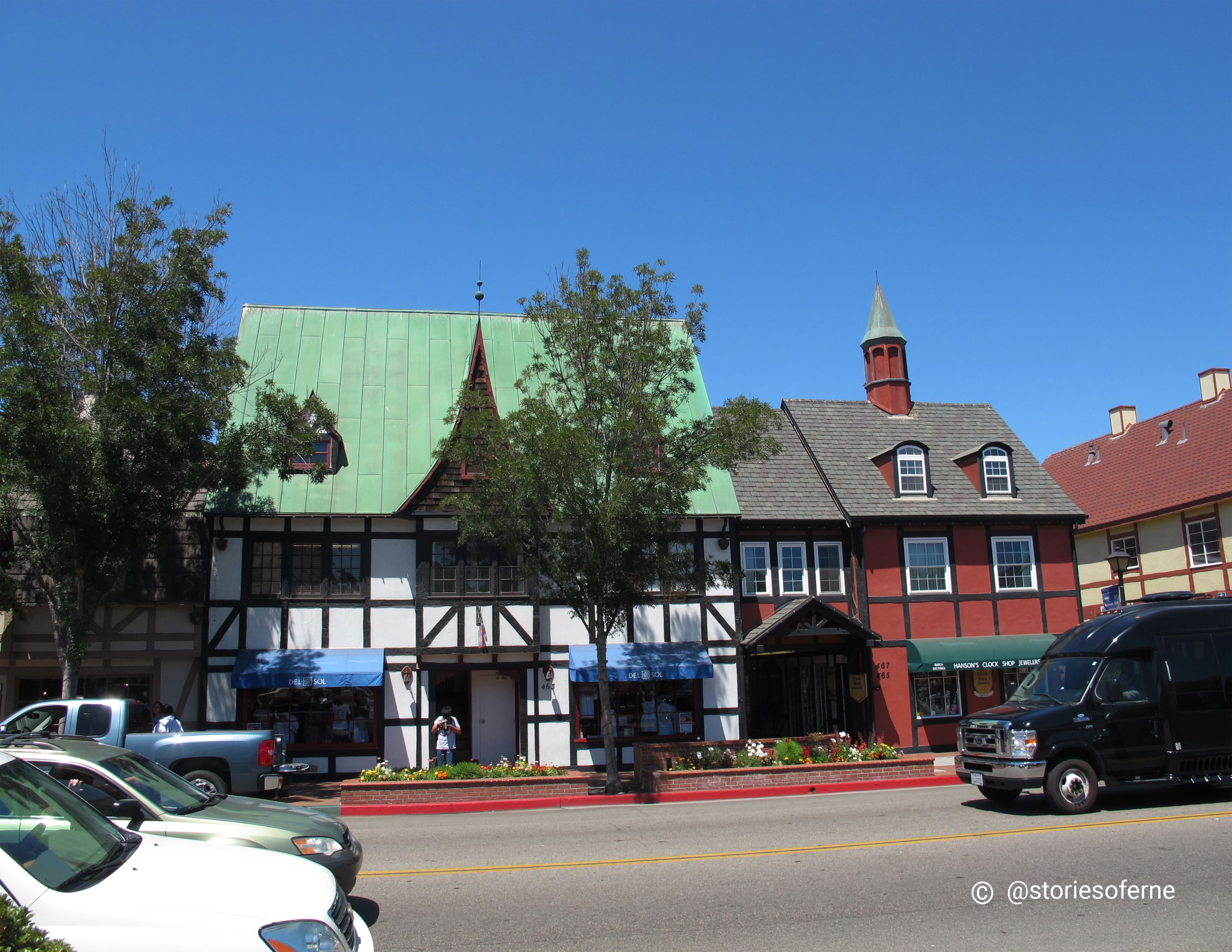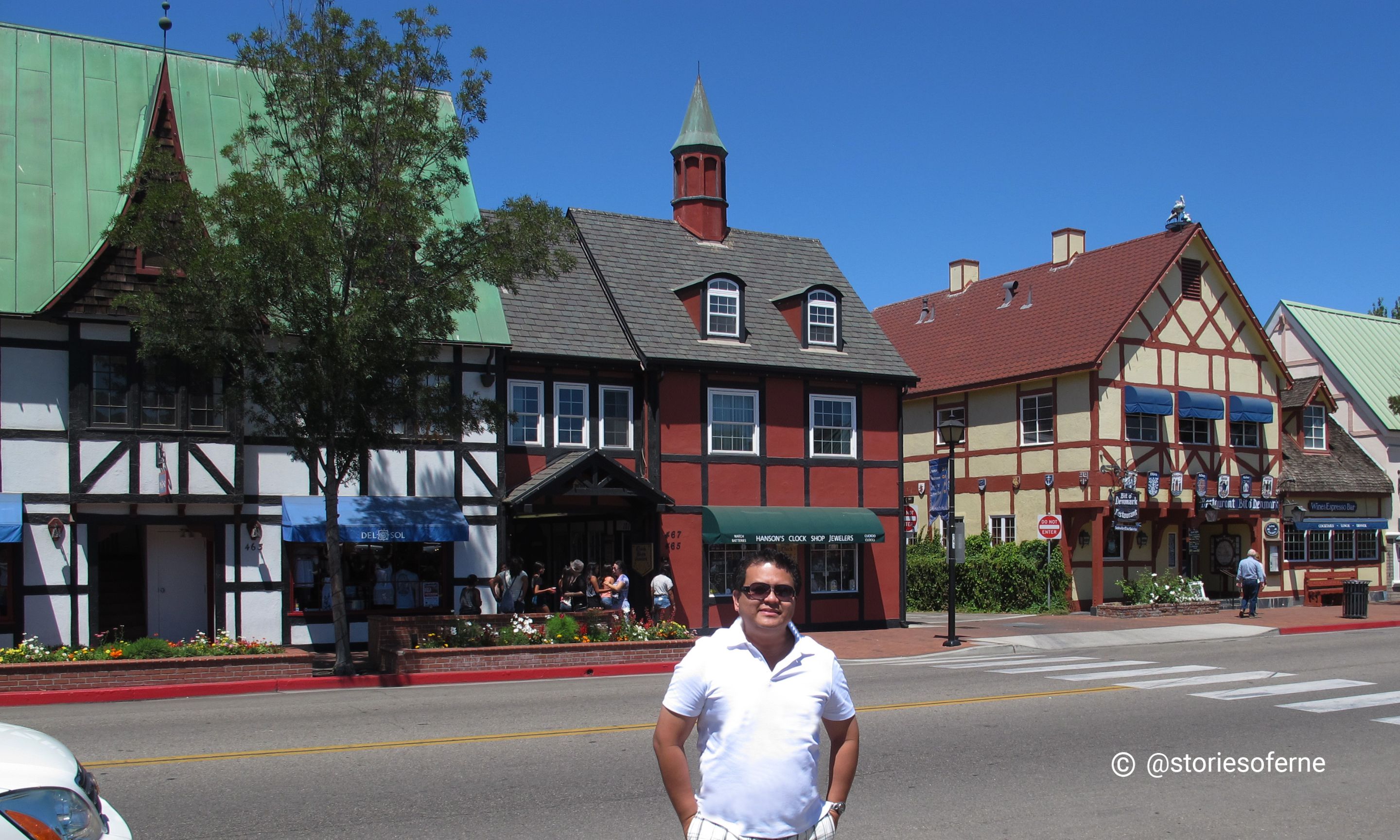 Distinctive Danish architecture in Solvang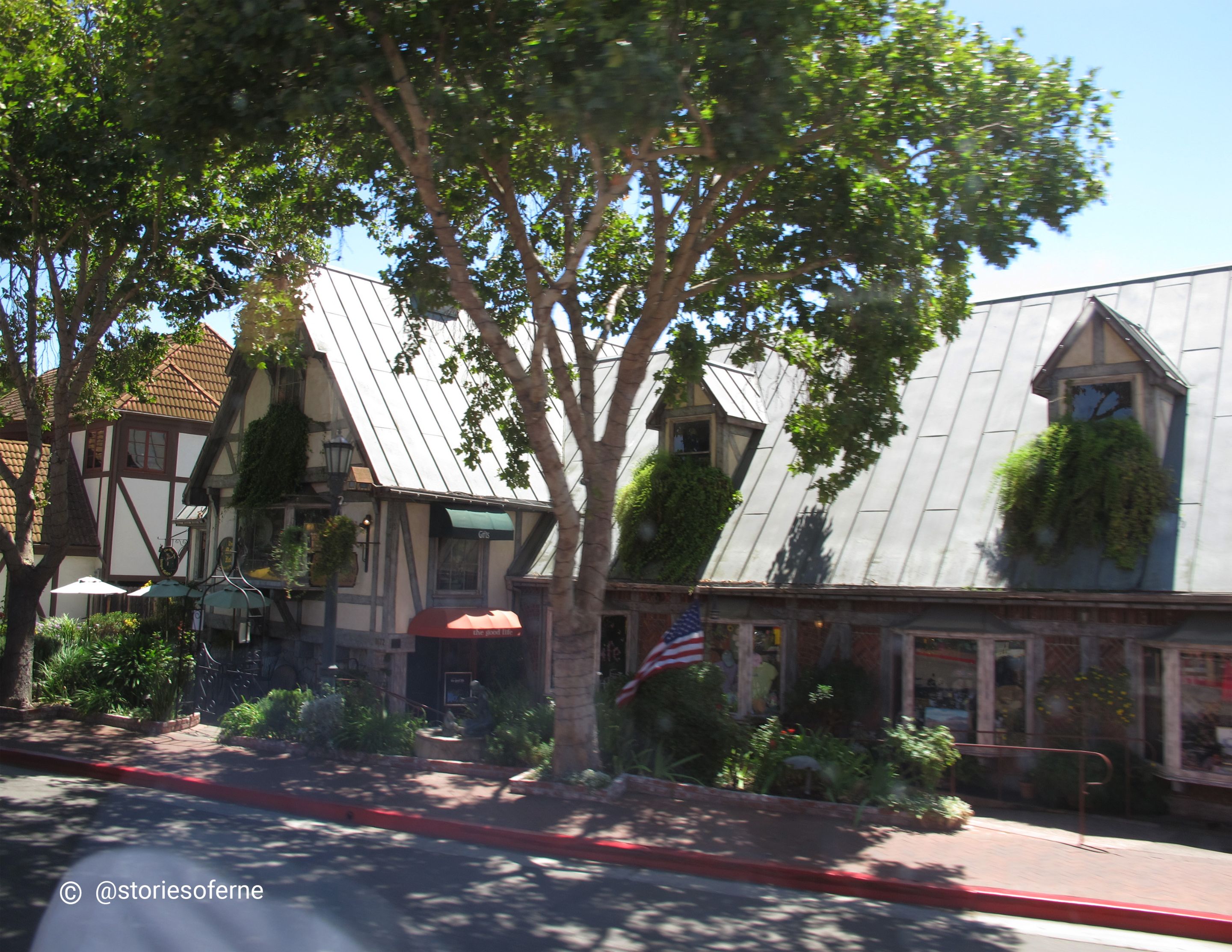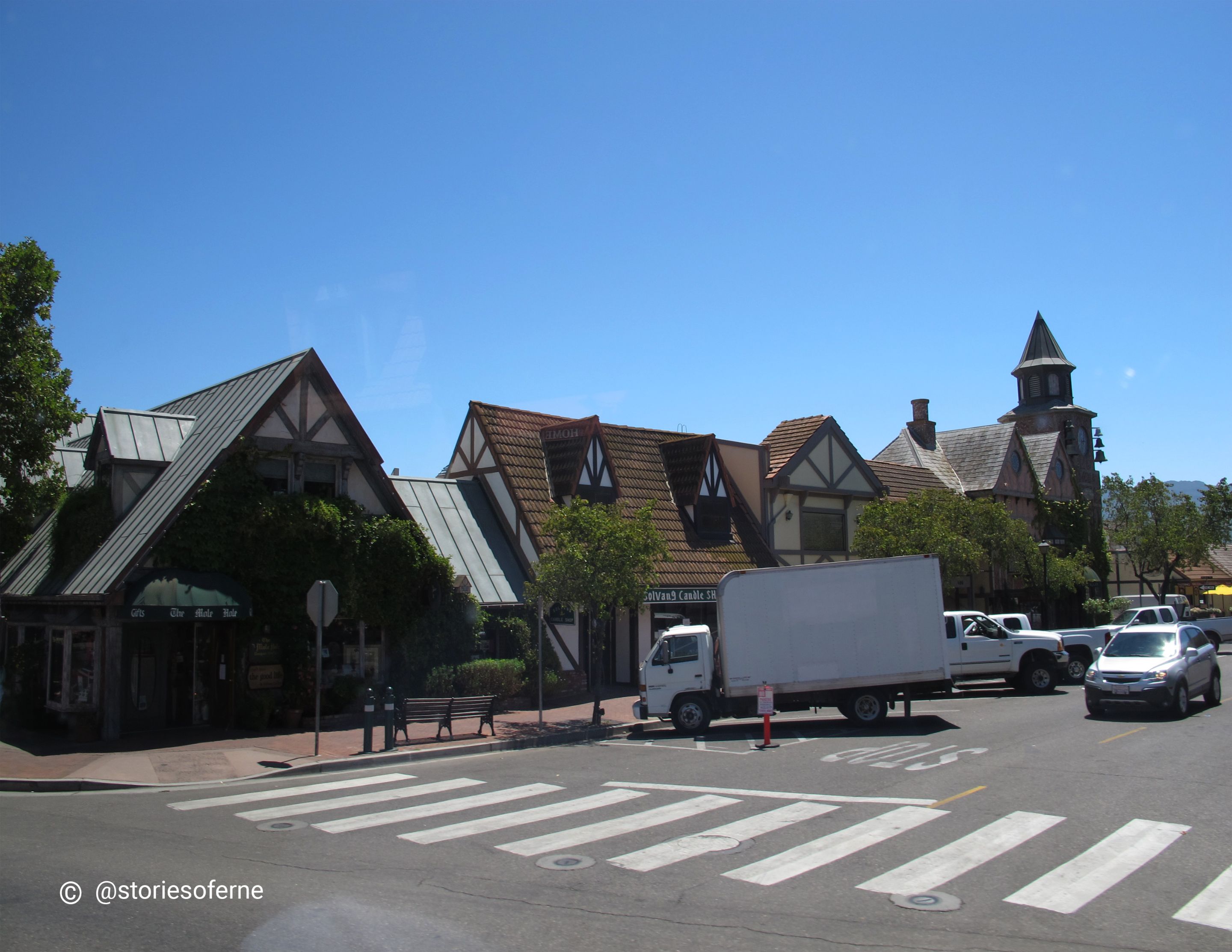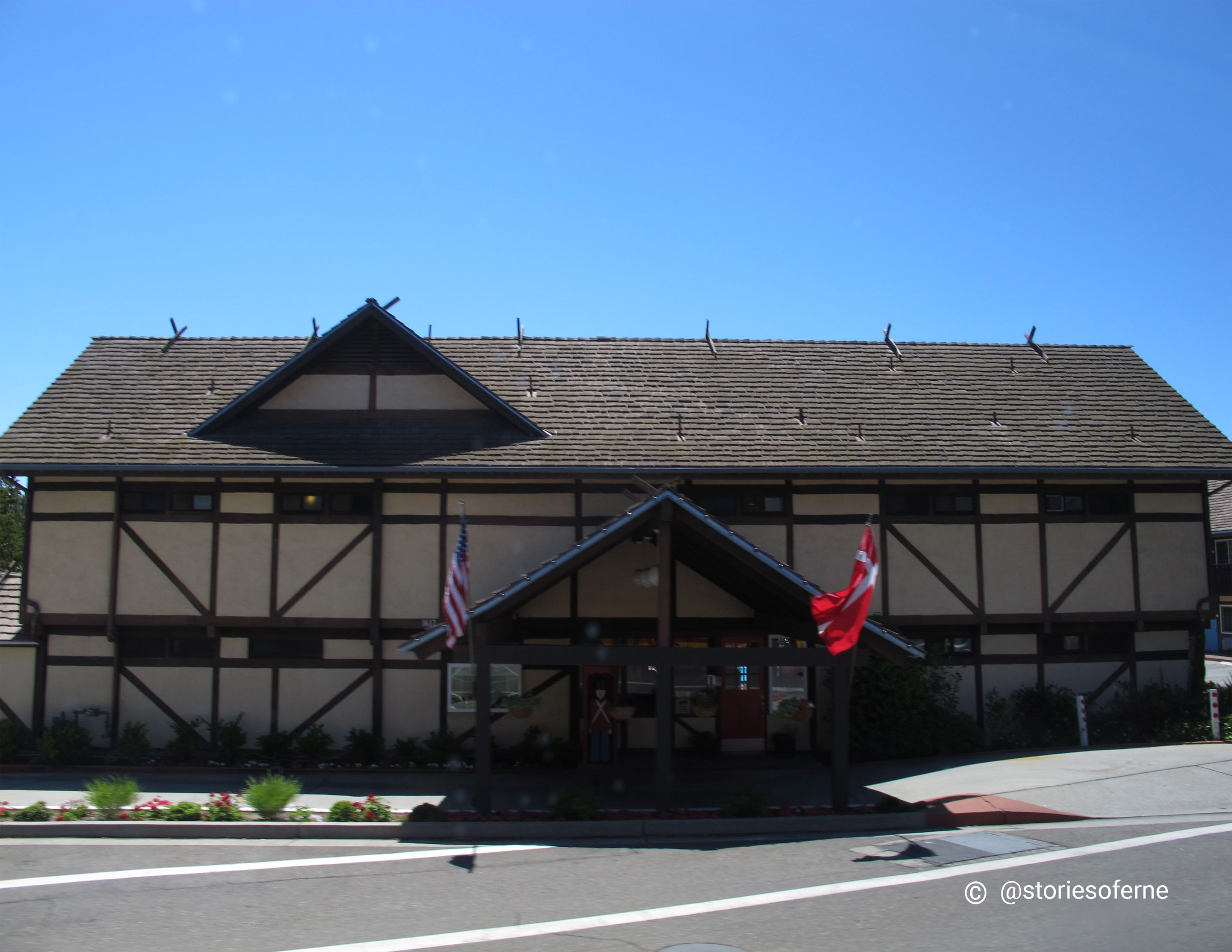 Vernacular architecture of Denmark in Solvang
Even hospitality establishments, accommodations, and inns were named after renowned Danish celebrated public figures like King Frederick and Hamlet, plus actual towns in Denmark like Danish towns like Atterdag and Copenhagen. Famous restaurant brands and their signage such as Dominos Pizza and Subway were also subtly hidden from view due to the prominence of its architectural style.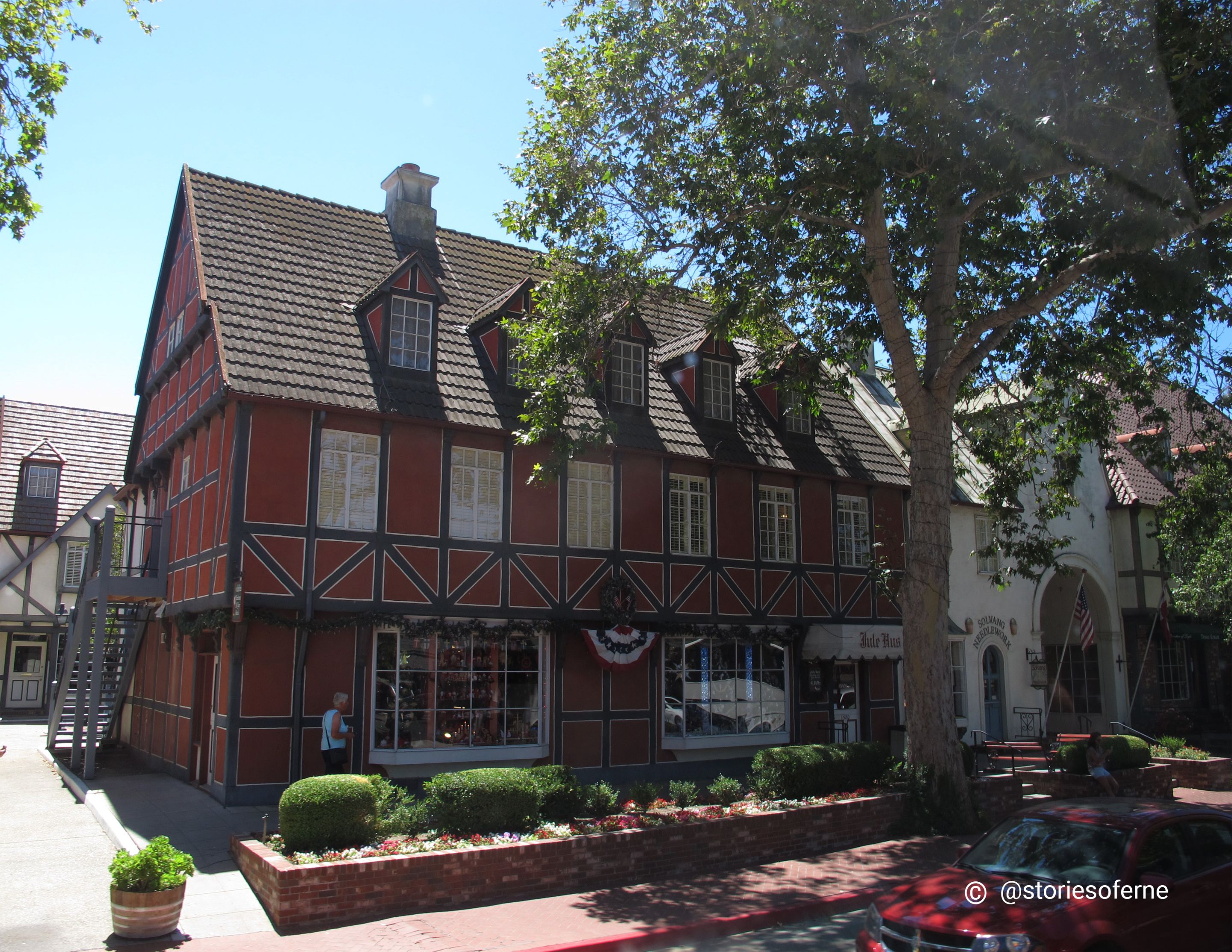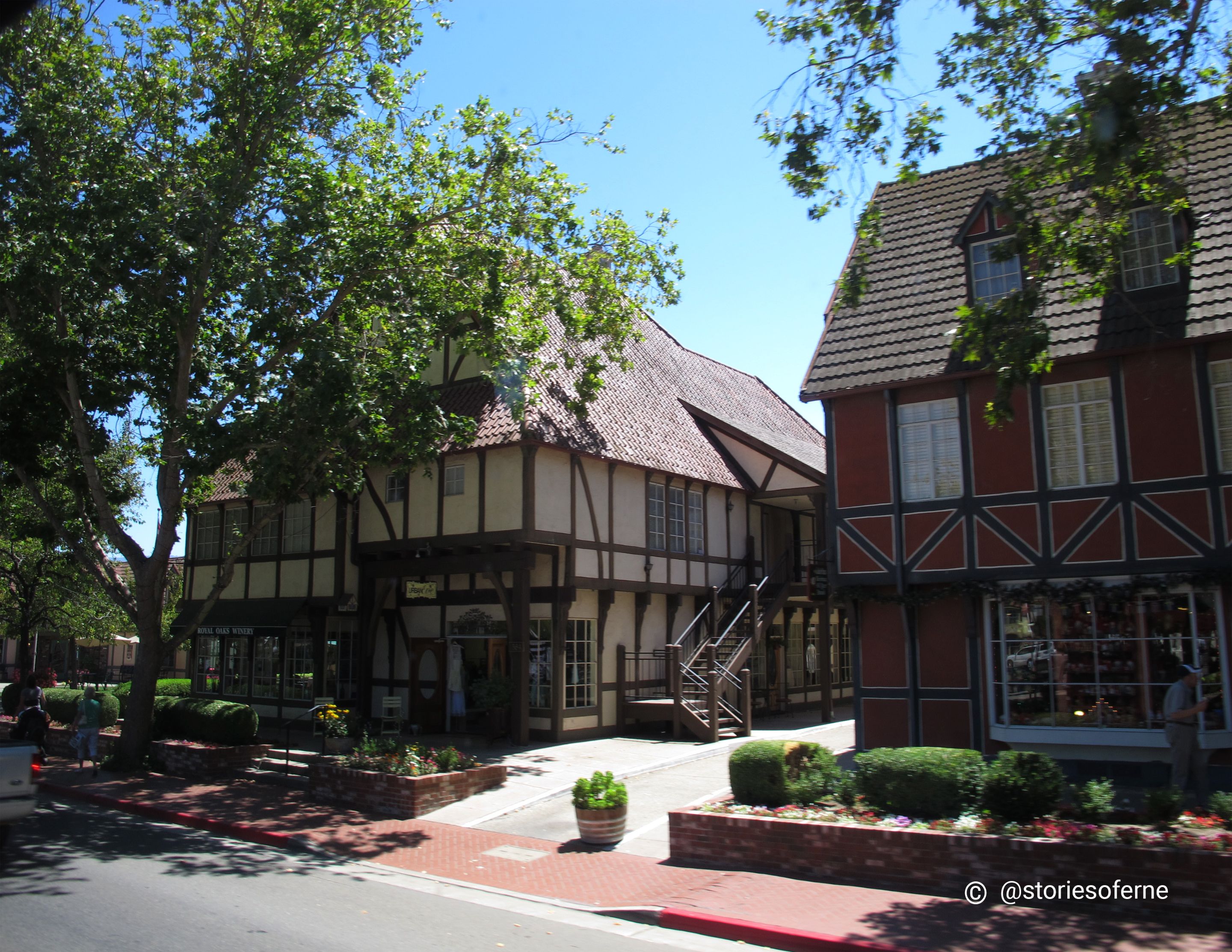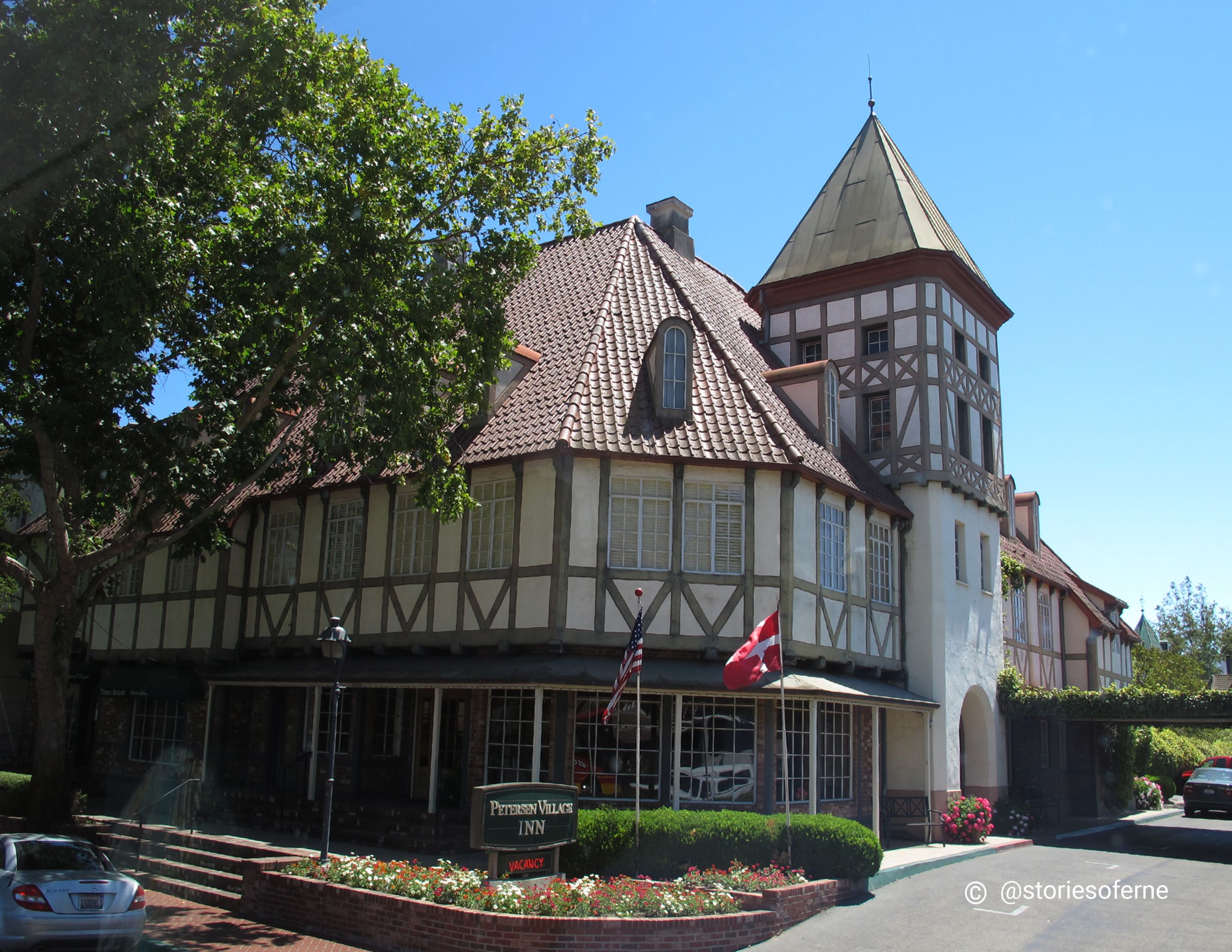 Solvang's local Danish architectural styles
Being overwhelmingly surrounded by Scandinavian architecture, we surely forgot that we were in the United States for a while. And that was fundamentally how our time was spent in Solvang. Although our unforgettable experiences there were short-lived, we planned to reconnect with this outstanding destination in the not-so-distant future.
Promising Landmark of Interest
If you're planning to explore Solvang in the future, here are some important travel tips:
The best months to visit Solvang weather-wise would be from March to November. While enjoying their popular events would be available all year round.

Every month of September, the Danish Capital of America would be celebrating its core culture, sculpted in Scandinavian fashion. Viking-inspired shows, traditional dances, a Lego playground for kids, plenty of food, and other exciting activities.

Celebrating December in Solvang is a festive occasion. With its Christmas Market Light Show, Tree Lighting Ceremony, and Julefest Parade, it's one of the best times to visit.

To be completely entertained in Solvang, check out the iconic Danish landmarks, explore the various museums of history, indulge in their delicious cuisine, and marvel at their natural outdoors like Solvang Park and Ostrichland to nourish their beloved pets.
As a result, this location was recognized by Sunset Magazine, a well-known American lifestyle magazine, as one of the "10 Most Beautiful Small Towns in the Western United States. The city of Solvang in California is indeed a glorious paradise of history, culture, and tourism.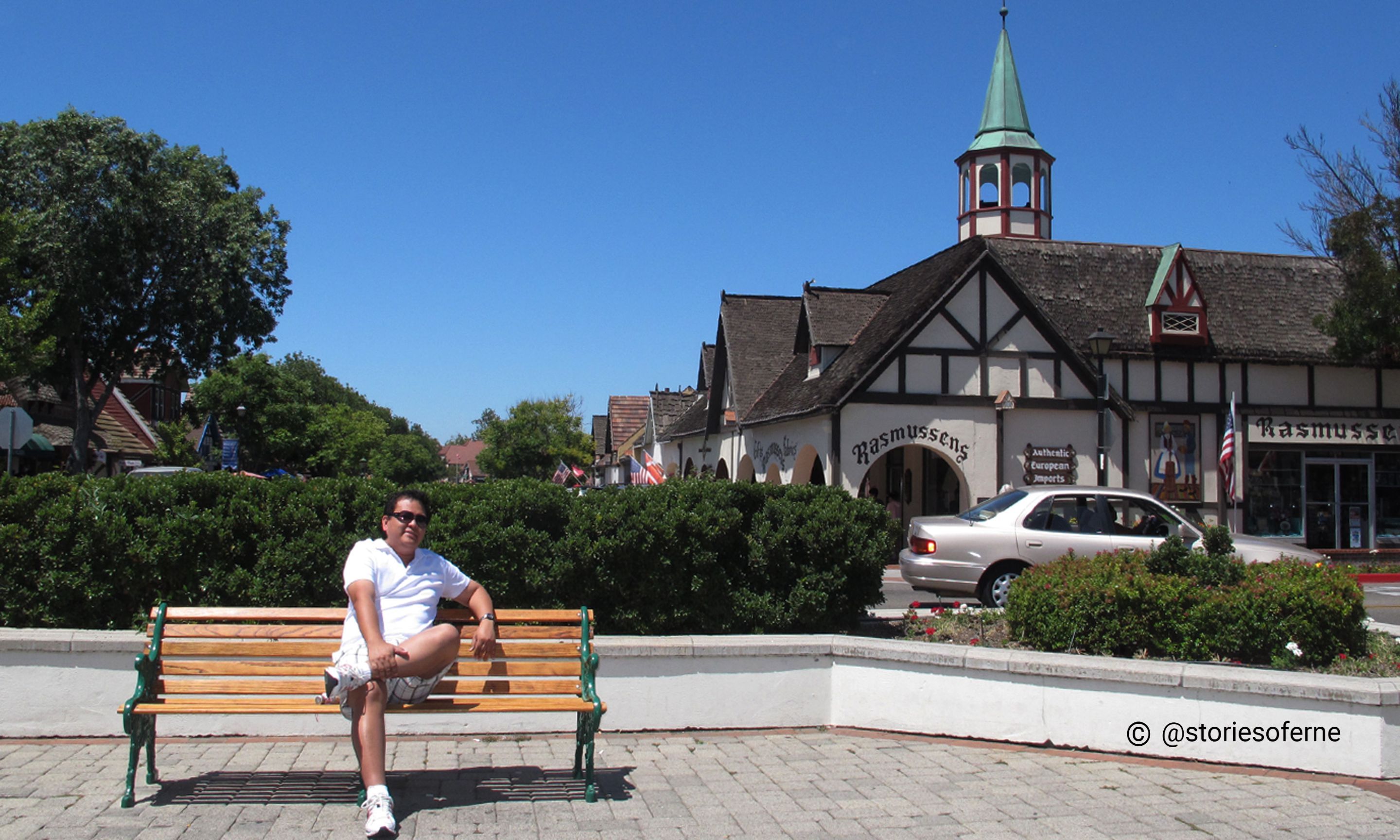 Souvenir Photo in Solvang, California
Solvang's long-standing heritage has certainly made itself valuable to be globally known as the "Little Denmark" of the North American continent. Enjoying the flavors of Europe in this beautiful part of the world was an unexpected surprise, but definitely worth the trip!
#Hive, have you been here?
Experience all my Travel Stories on the Pinmapple Map.
---



STORIES OF ERNE
Architect | Environmentalist | Lifehacker | Adventurer
Creator of Architecture+Design Community on Hive
Self-Expression Empowers Human Evolution™
© 2020-2022 @storiesoferne All Rights Reserved