Architecture Moments™ 6: The Capitol Columns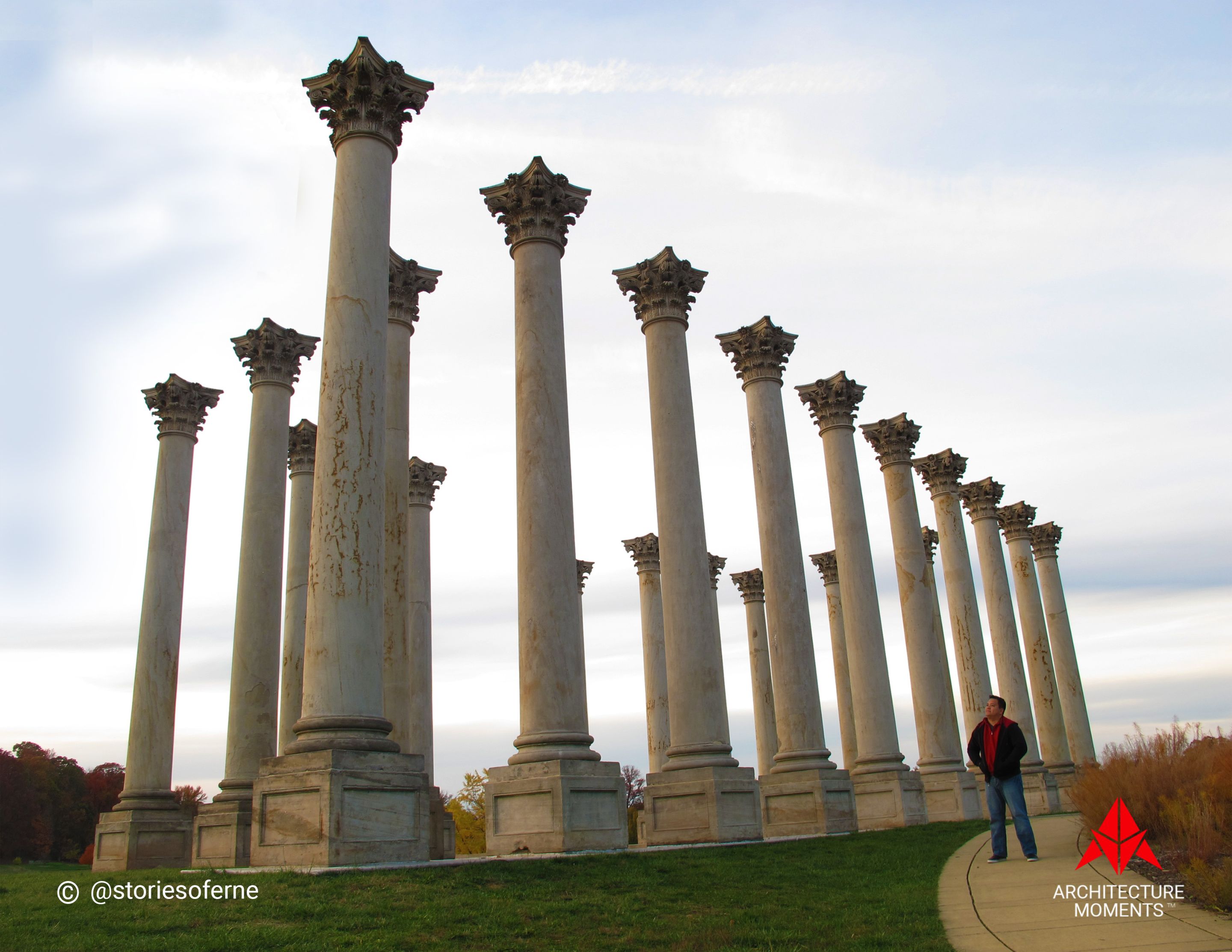 Treat for the Season
There are times when architecture doesn't need to be a complete building for us to appreciate it. Every once in a while, we might encounter unfinished projects or bits and pieces of built environments that deserve our attention. These isolated works eventually become masterpieces of their own.
The landmark of the Capitol Columns inside the estate of the United States National Arboretum is one of them.
In Episode 6 of Architecture Moments™, I'll take you to Washington DC, on the eastern side of North America where we'll visit a historical monument. It was the peak of autumn when I was offered a surprise tour, with no clue on what I was going to expect.
"Since you're a nature lover, we're going to explore a beautiful garden." This was what I was told en route to the destination. And because the current season was the ideal climate to venture outside, I didn't think twice about making that trip happen. You see, autumn (one of my favorite seasons) is that time of the year before winter hence, you can imagine the usual atmosphere of cool temperatures, falling leaves, and colorful foliage in the surroundings. Whenever you're ready, come with me as we take a leisurely stroll inside this admirable location.
What's an Arboretum?
If you're curious about what this word means, you're not alone. The second I was introduced to it, I didn't blink my eyes. So, like any inquisitive person, I googled its definition and instantly got an idea of its relevance in society.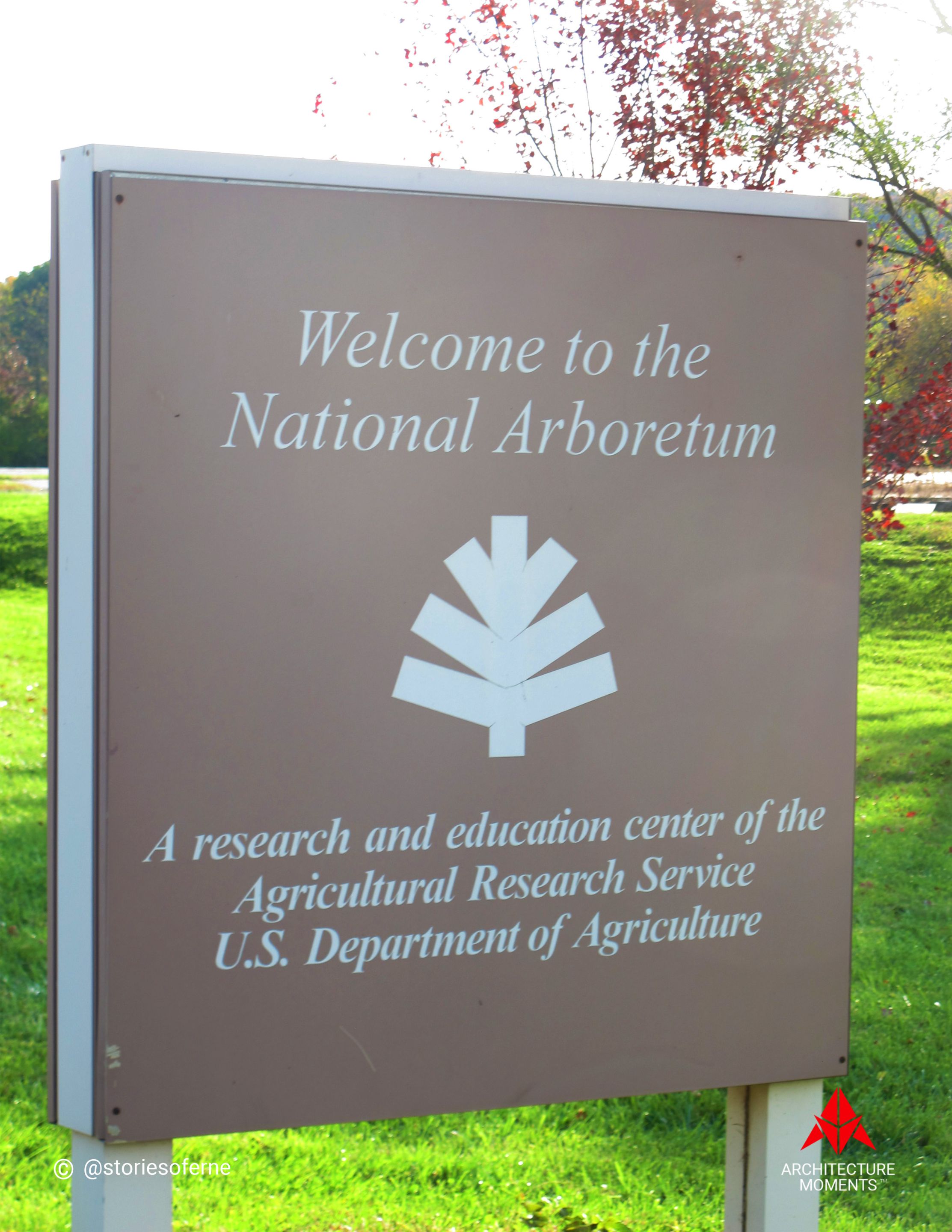 An arboretum is simply a botanical garden generally composed of several kinds of trees with the sole purpose of scientific research. In the case of the United States National Arboretum, this government center operates as a primary research hub that's managed by the United States Department of Agriculture.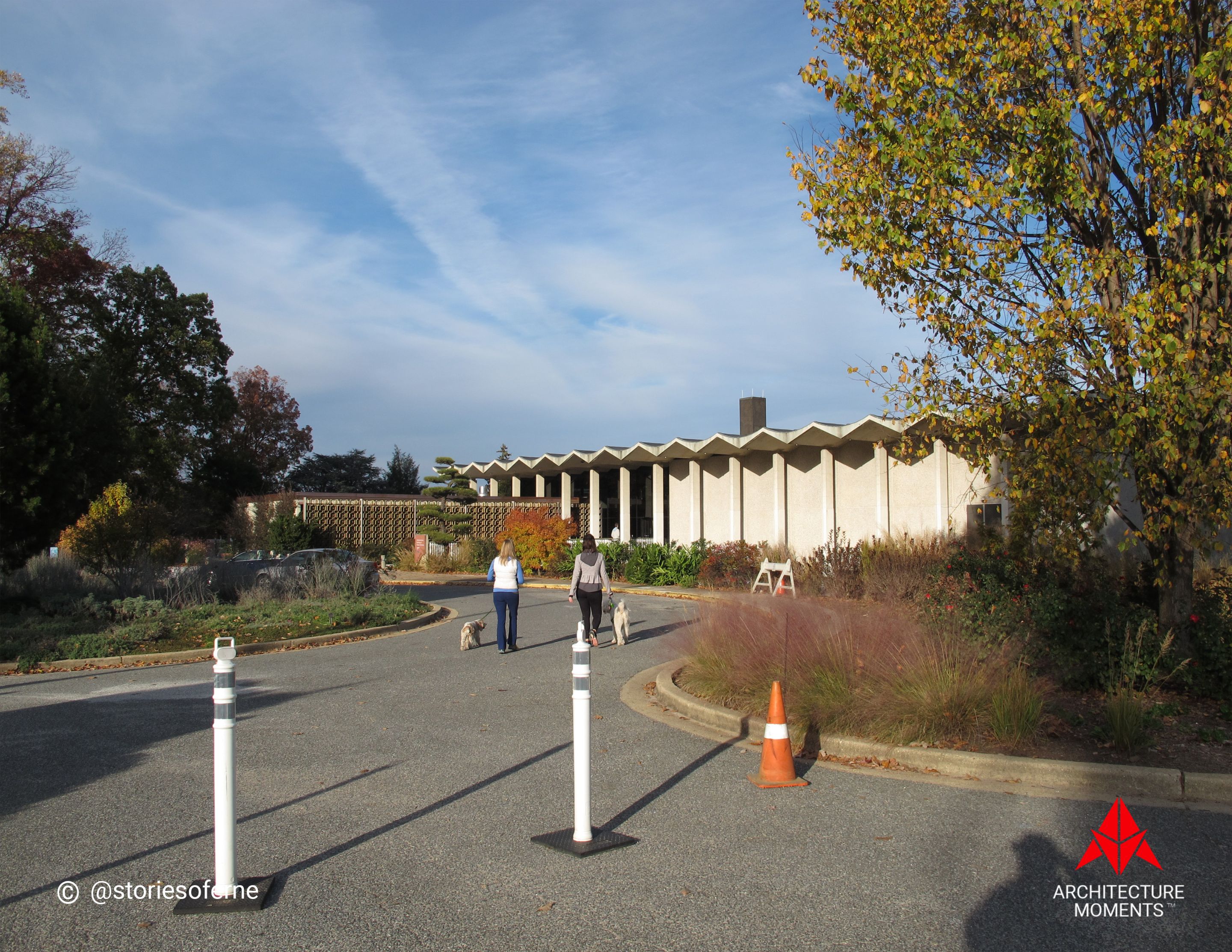 Within its state-of-the-art facilities, experimental studies are conducted on different varieties of trees, turf, shrubs, and ornamental plants. This institution also incorporates a historical archive, a massive library as well as a comprehensive herbarium of wild, exotic, and cultivated plant collections.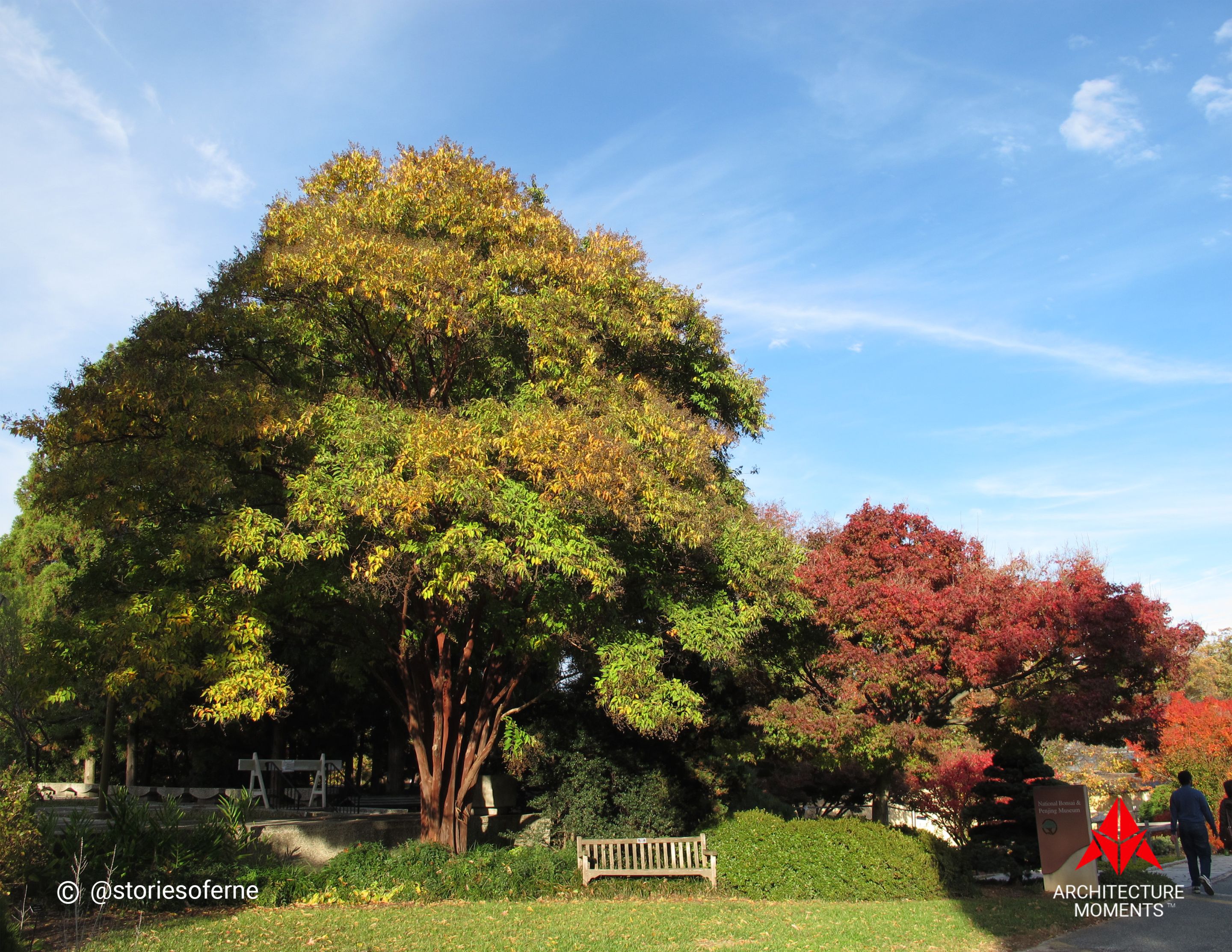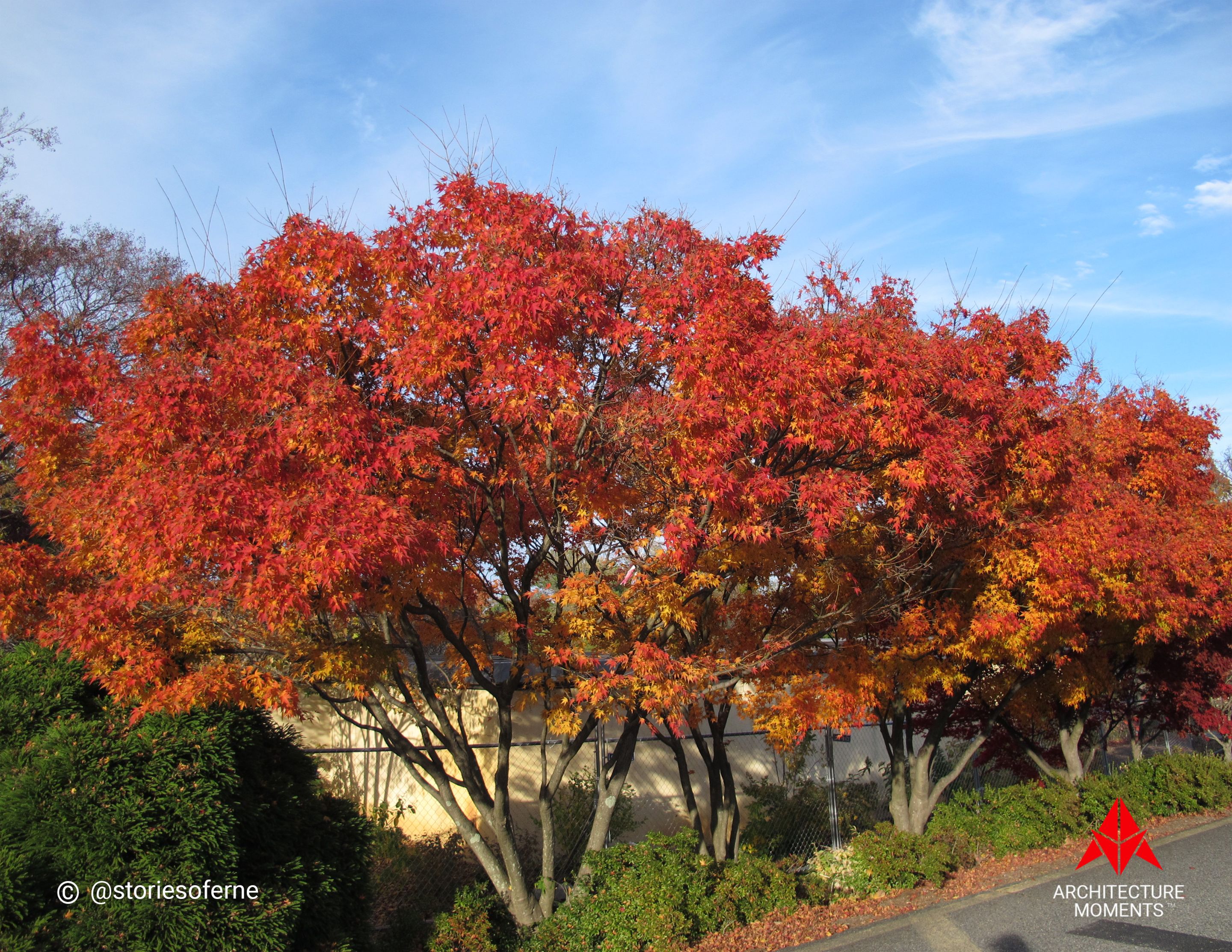 The current landmass of this property has an estimated area of 180 hectares (446 acres). Twenty-four hours would surely not be enough to discover all the natural gems there. I was literally dancing my heart away on the walkways as I enjoyed the glorious feast of Mother Nature. Mesmerizing and breathtaking landscapes captivated me wherever I gazed. My feet were continuously itching to be in close proximity to as many green friends as possible. It was "heaven on earth" I suppose.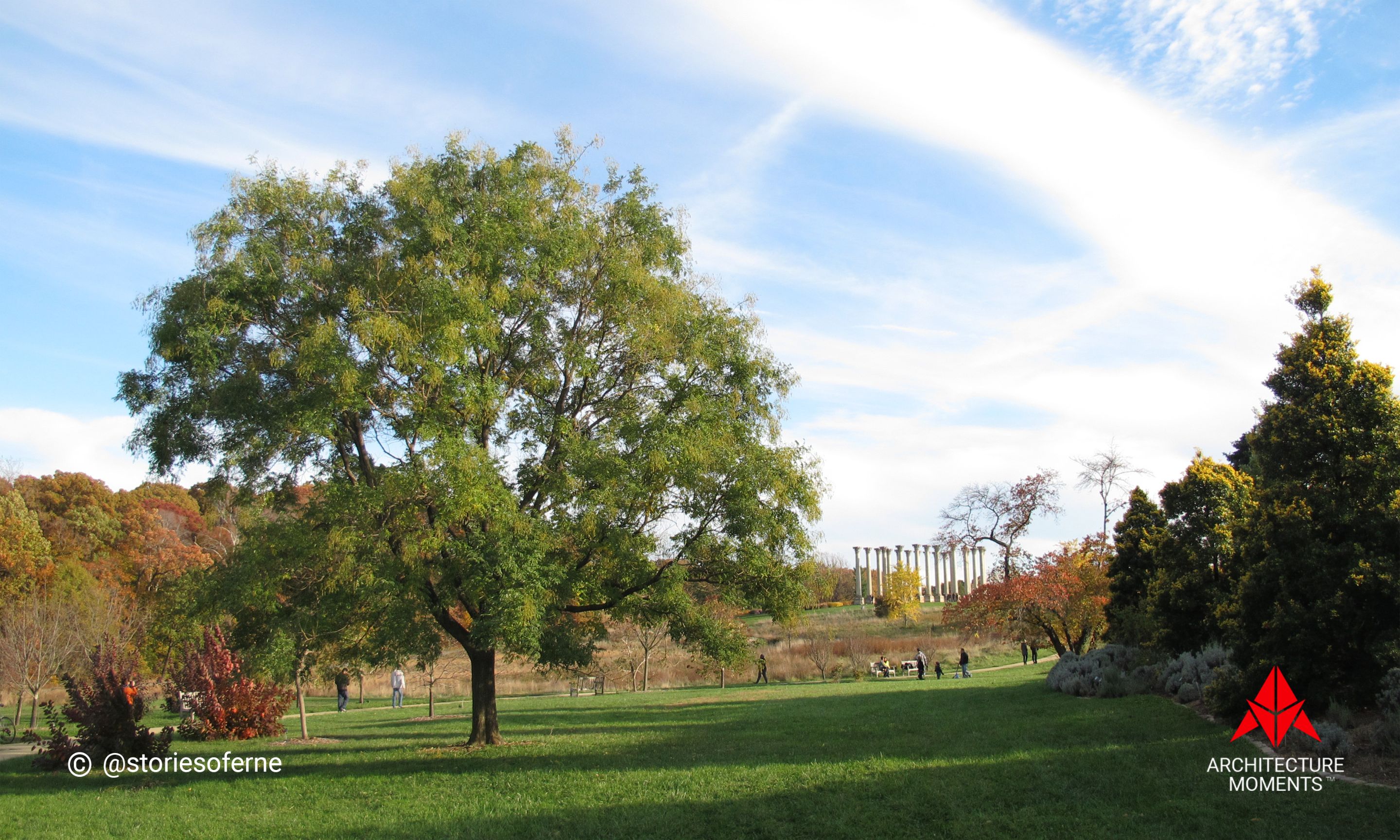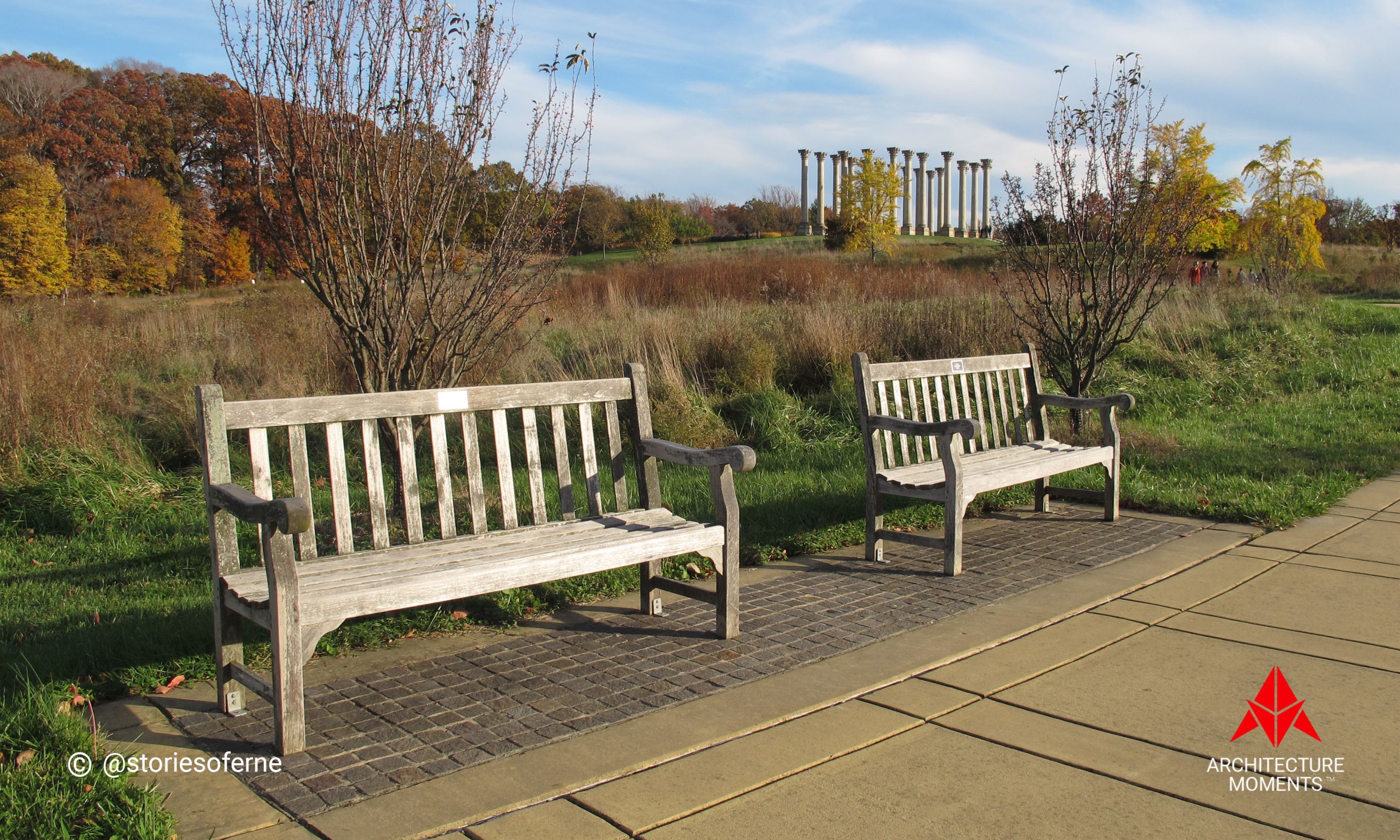 However, this arboretum is not the highlight of our story.
Fragments of History
I was extremely busy appreciating as well as being occupied with the lush environments that I almost forgot why I was there in the first place. And then, all of a sudden, I captured a glimpse of her. In just a few meters beyond the visible horizon, was my gorgeous date, waiting for me on top of the bend.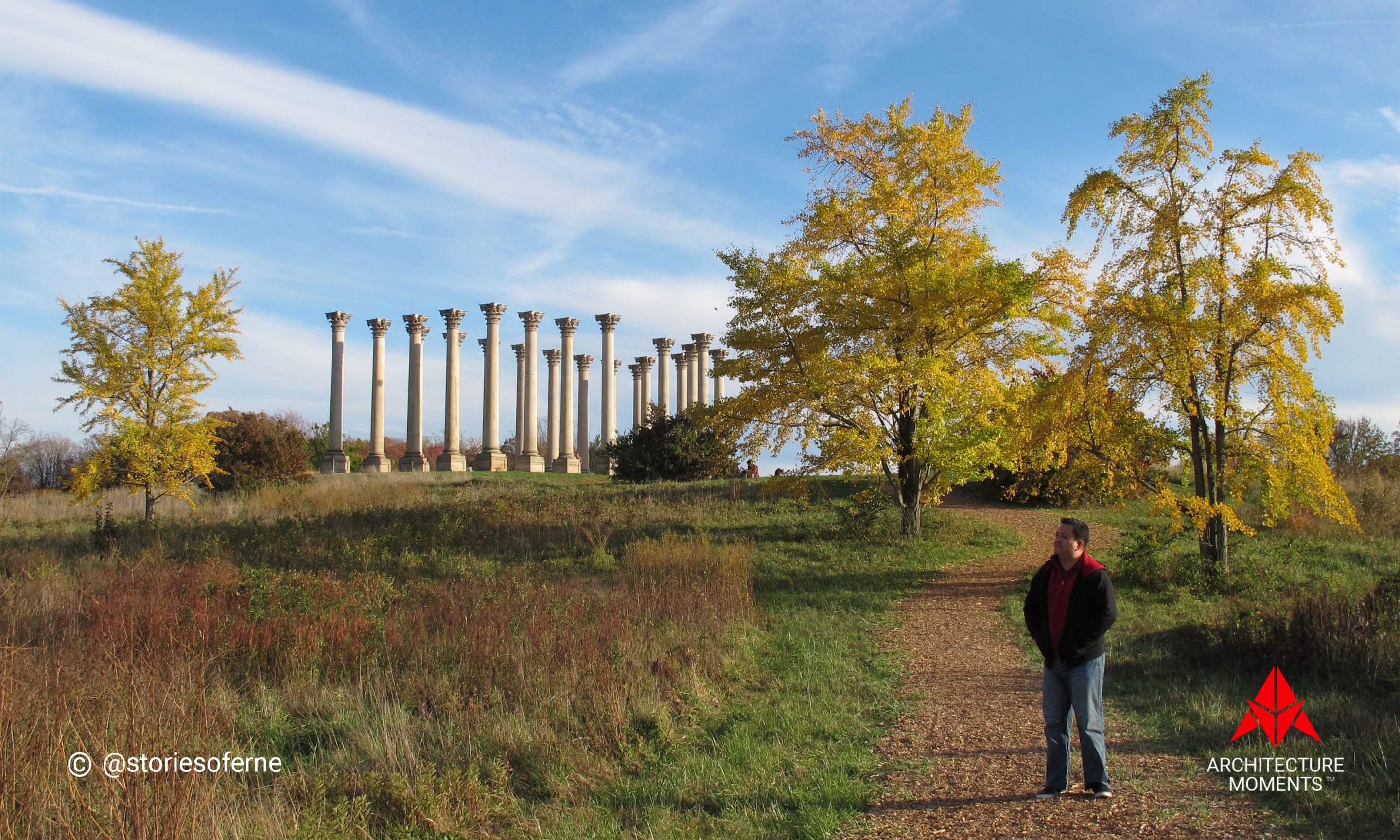 She seemed to be staring at me, waving her hand from afar, and calling me by name. Being bedazzled by her intense spell, I walked towards the spot.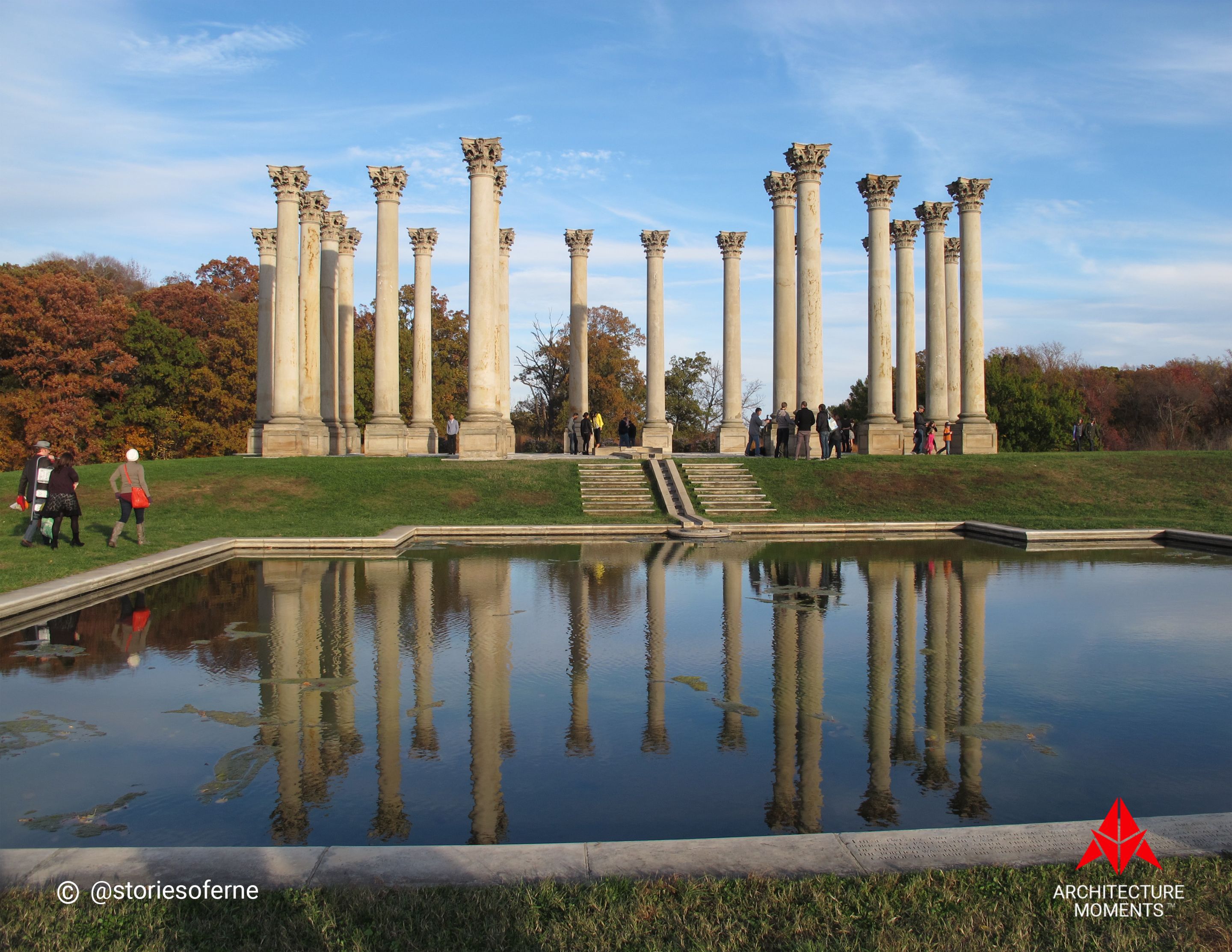 Isn't she a magnificent beauty of architecture? My pale face blushed vividly and my heartbeat bounced faster as I finally met her, up close and personal. Would you feel the same way? I guess so.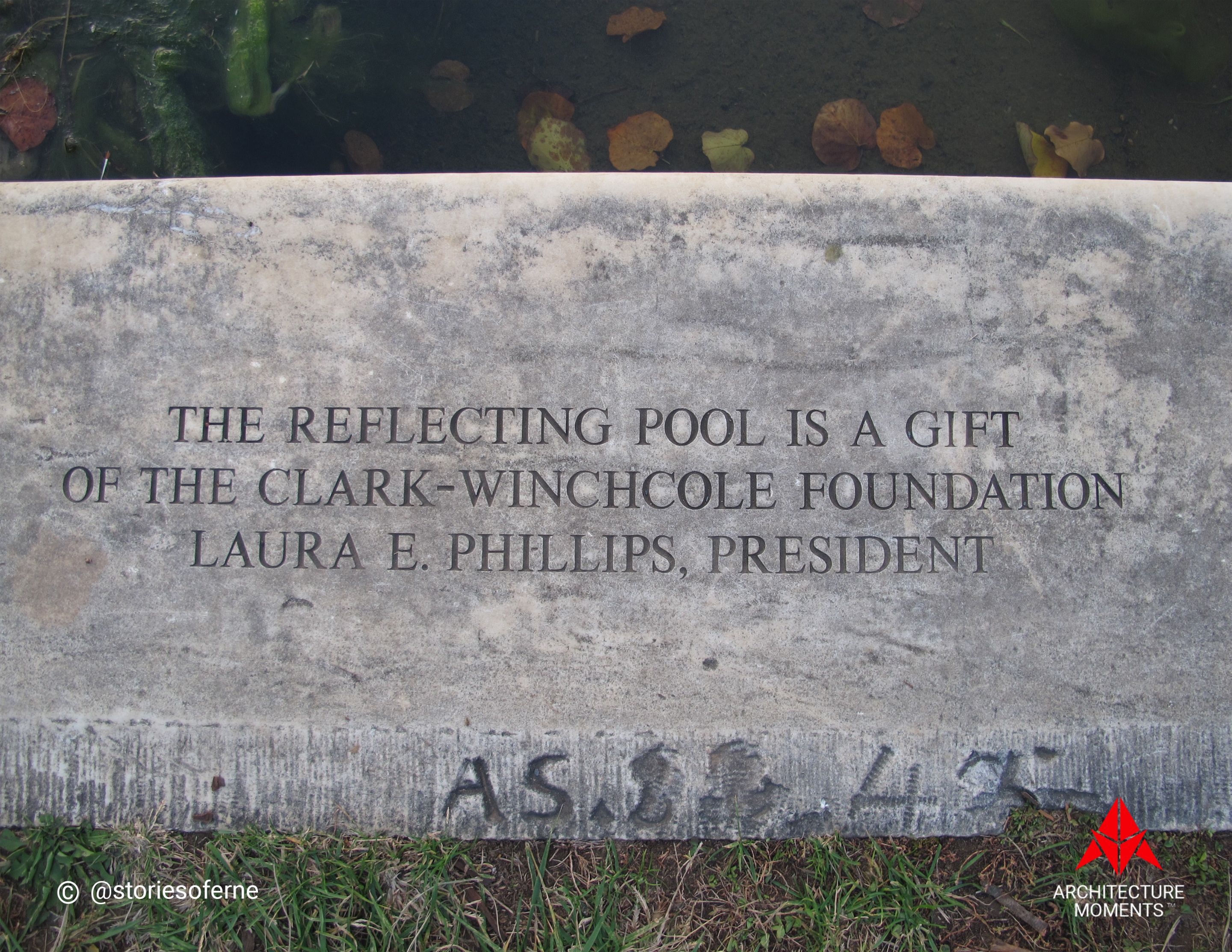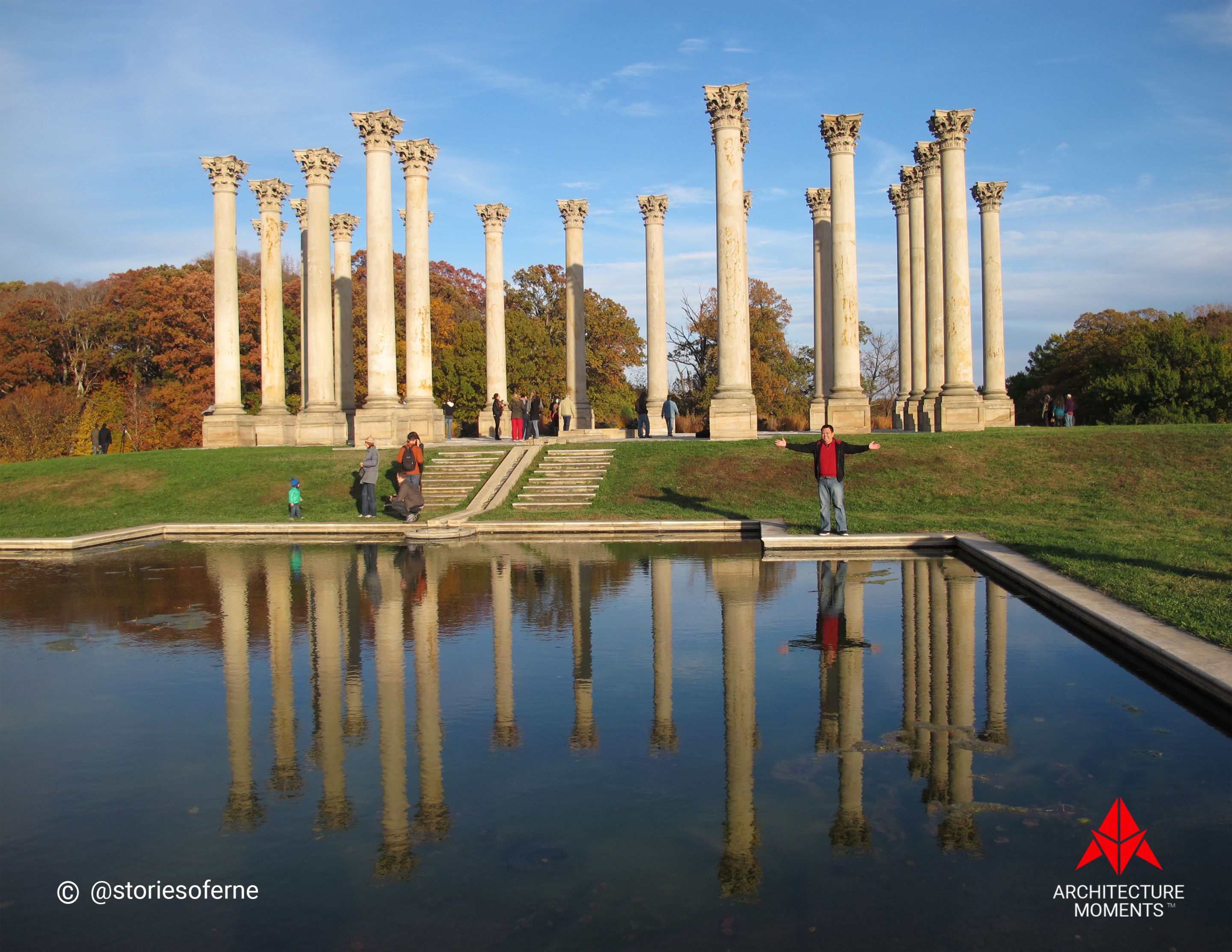 Her reflecting pool was like a mirror that further magnified her physical features. From the bordering green landscapes, exquisite auxiliary details, to its perched position on the slightly elevated hill, this spectacular landmark was hard to miss. Having her own raised platform with a few steps, it was as if we were entertained spectators watching a theatrical performance of actors unfolding before our very eyes.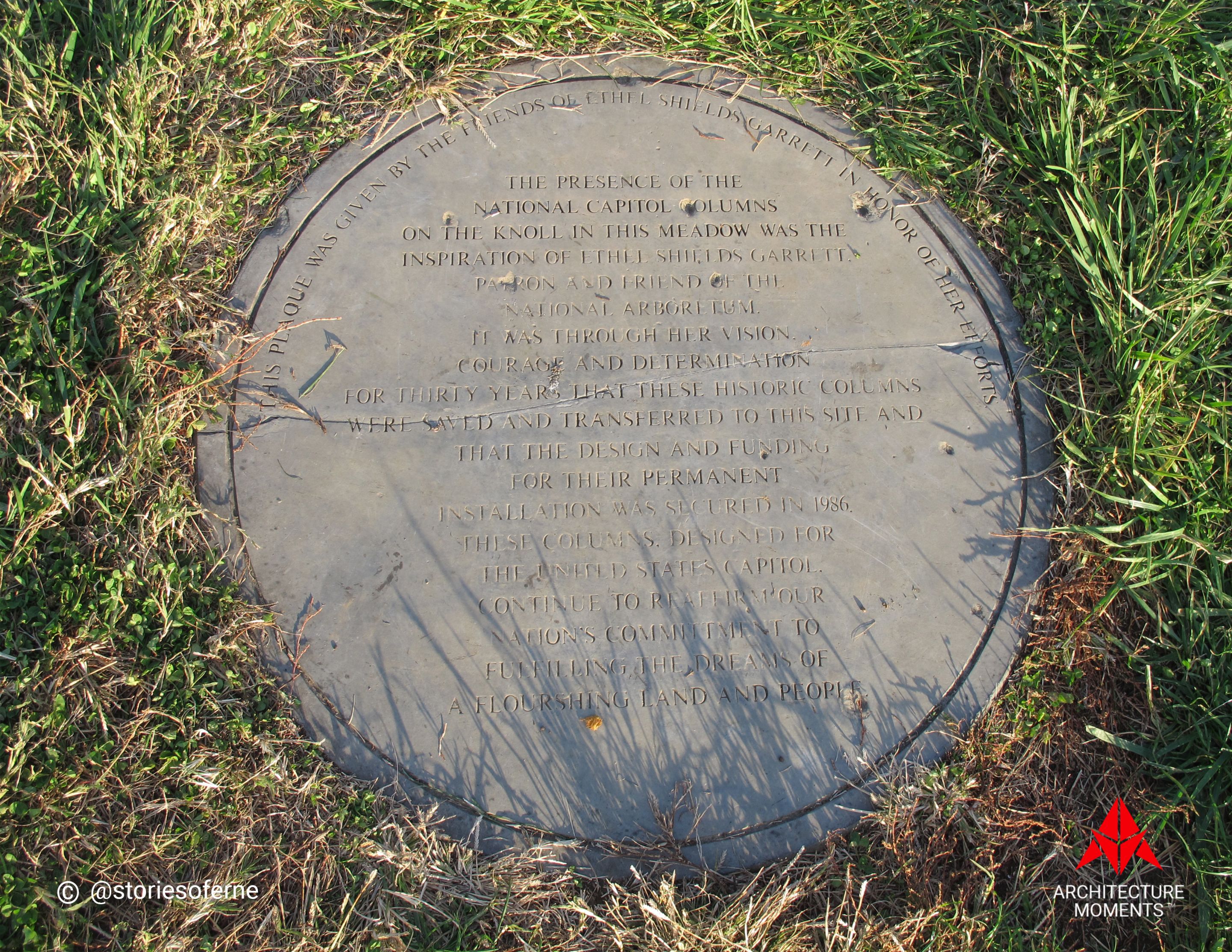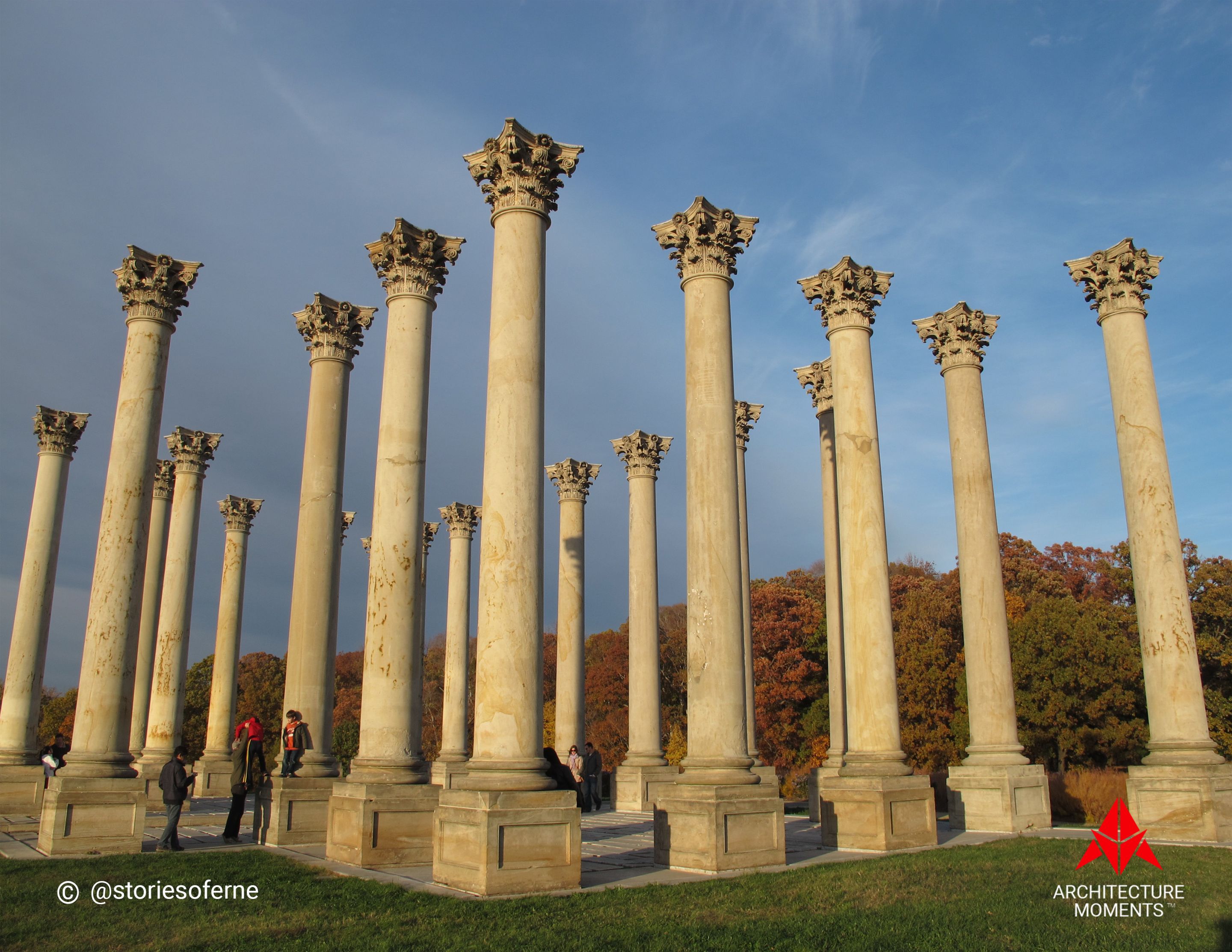 The National Capitol Columns, as they're officially called, was the arboretum's most famous resident. Every time guests came to these botanical gardens, they wouldn't fail to drop by and personally greet these iconic columns. Originally, these 22 Corinthian columns were part of the United States Capitol from 1828 to 1958 before they were endowed with another life and eventually transferred to their current home.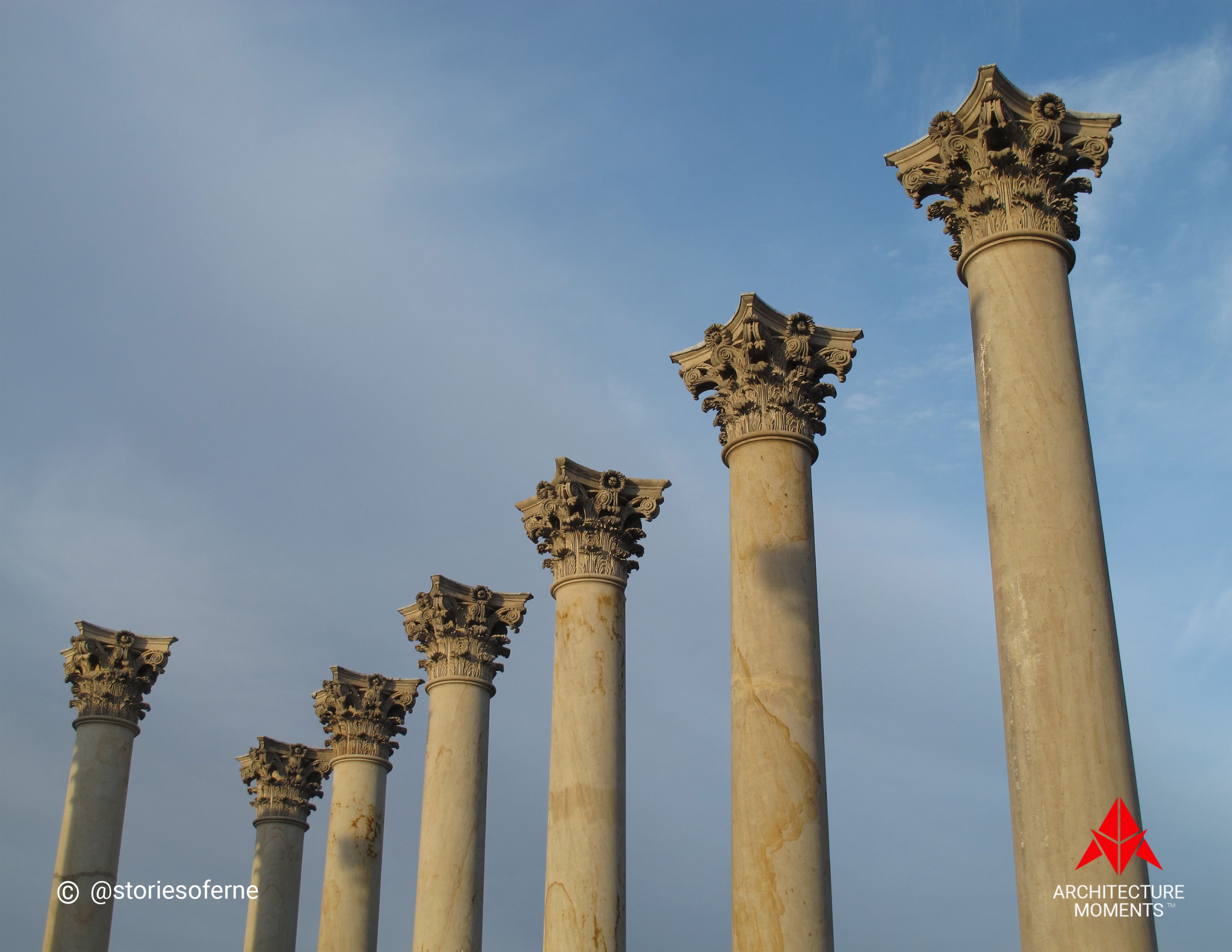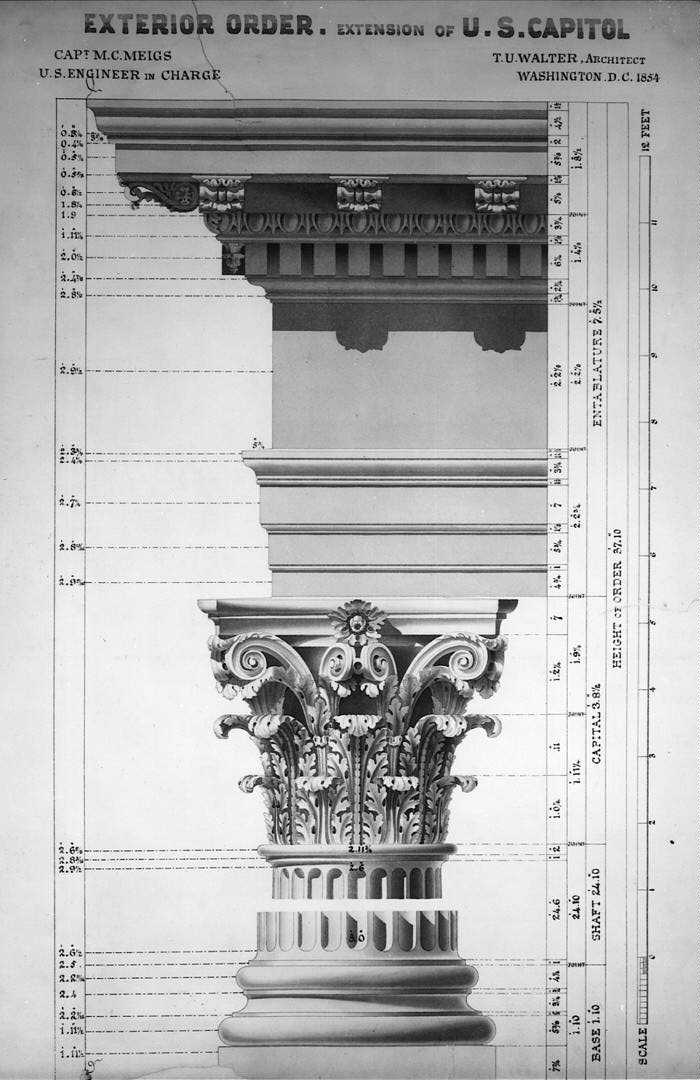 Source
These historical remnants of architecture now sit on 8.1 hectares (20 acres) of open greens, also called the Ellipse Meadow. These columns embodied the Corinthian style, one of the Classical Orders of Architecture invented in ancient Greece. The capital or the uppermost component of a Corinthian-styled column had extravagant decorations fashioned to mimic flowers and leaves. (See attached drawing.)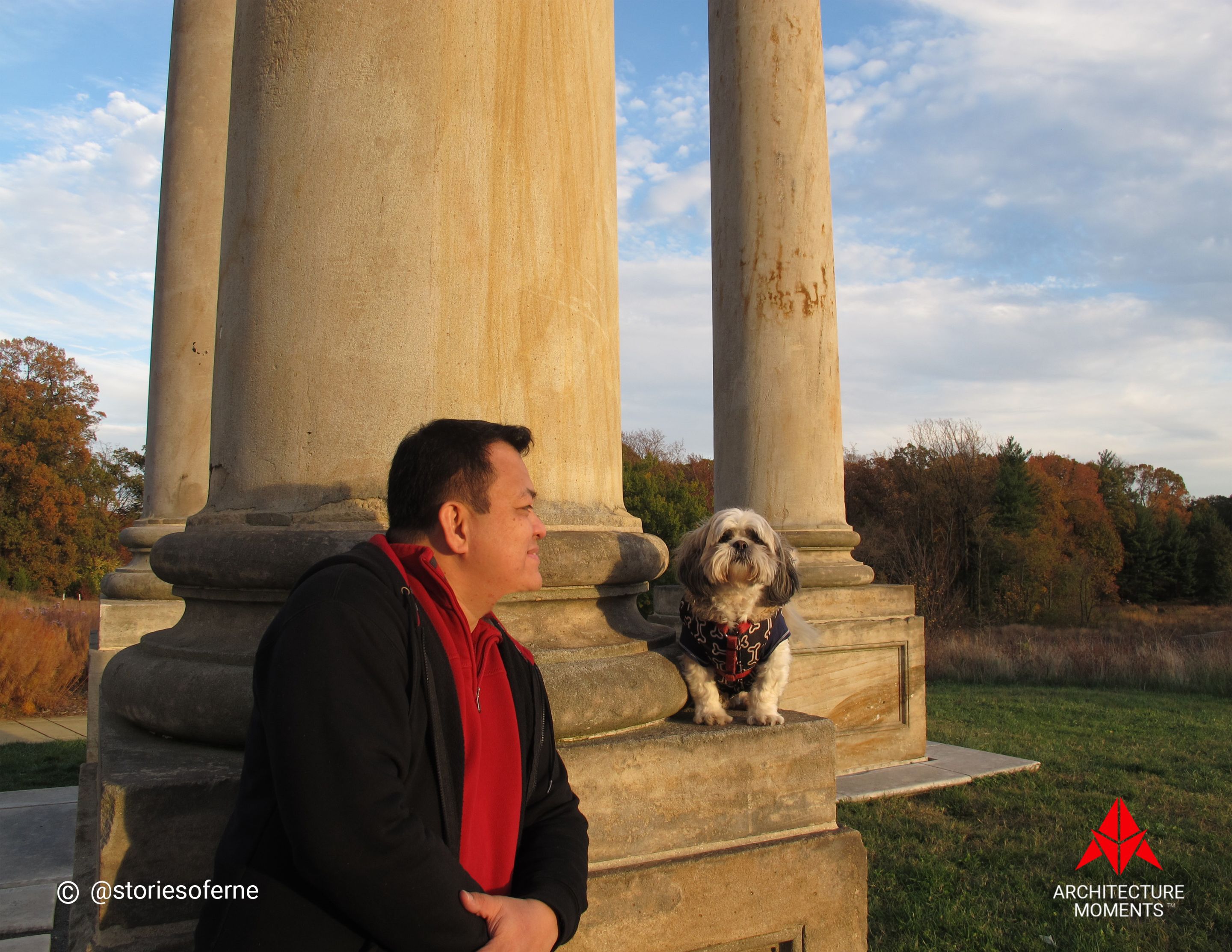 Walking through the column grounds, our pet Shih Tzu, who happened to be with us, joined in the fun, took turns in sniffing around, and did his share of privately investigating the place. Because he loved to pose in front of the camera, we also offered him a chance to be a viral celebrity. Why not?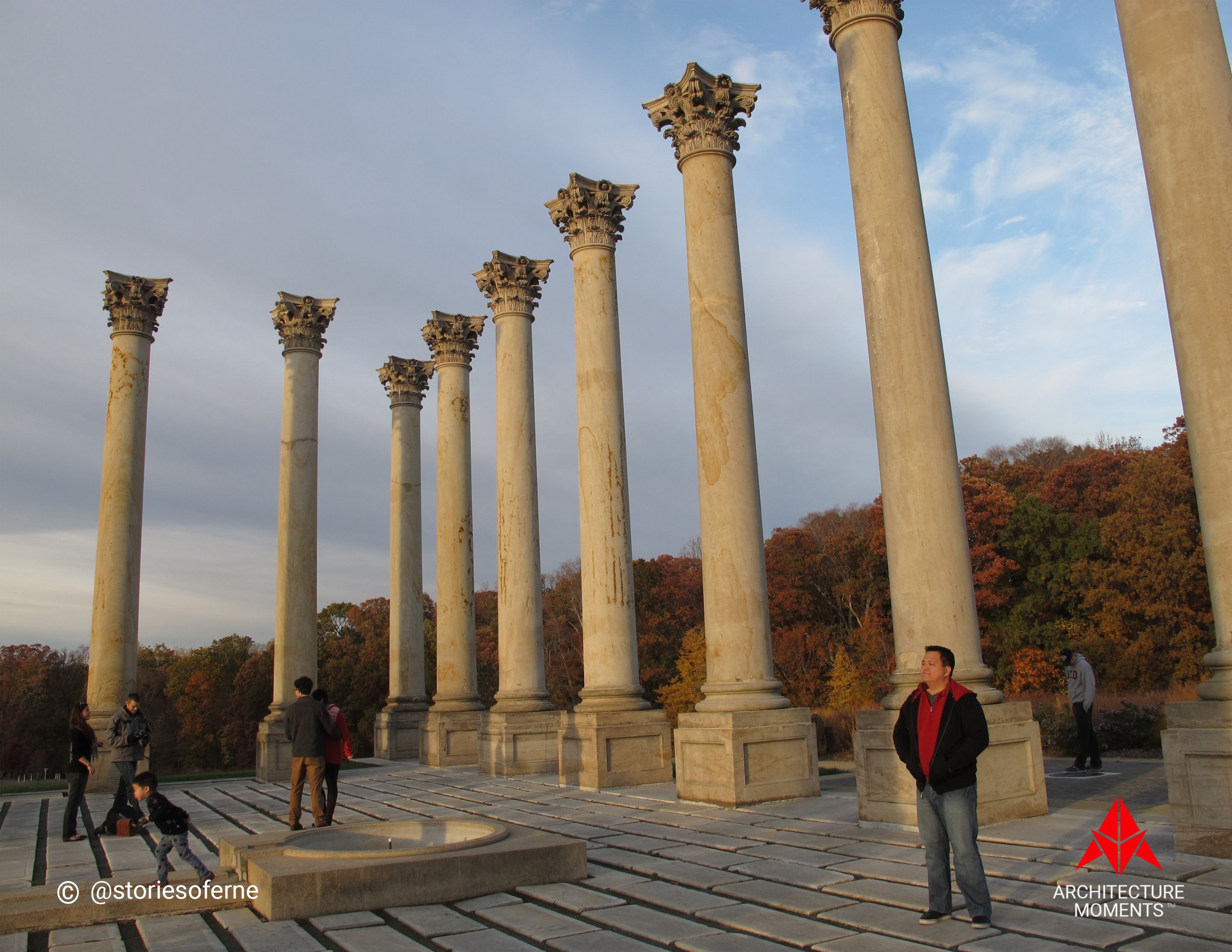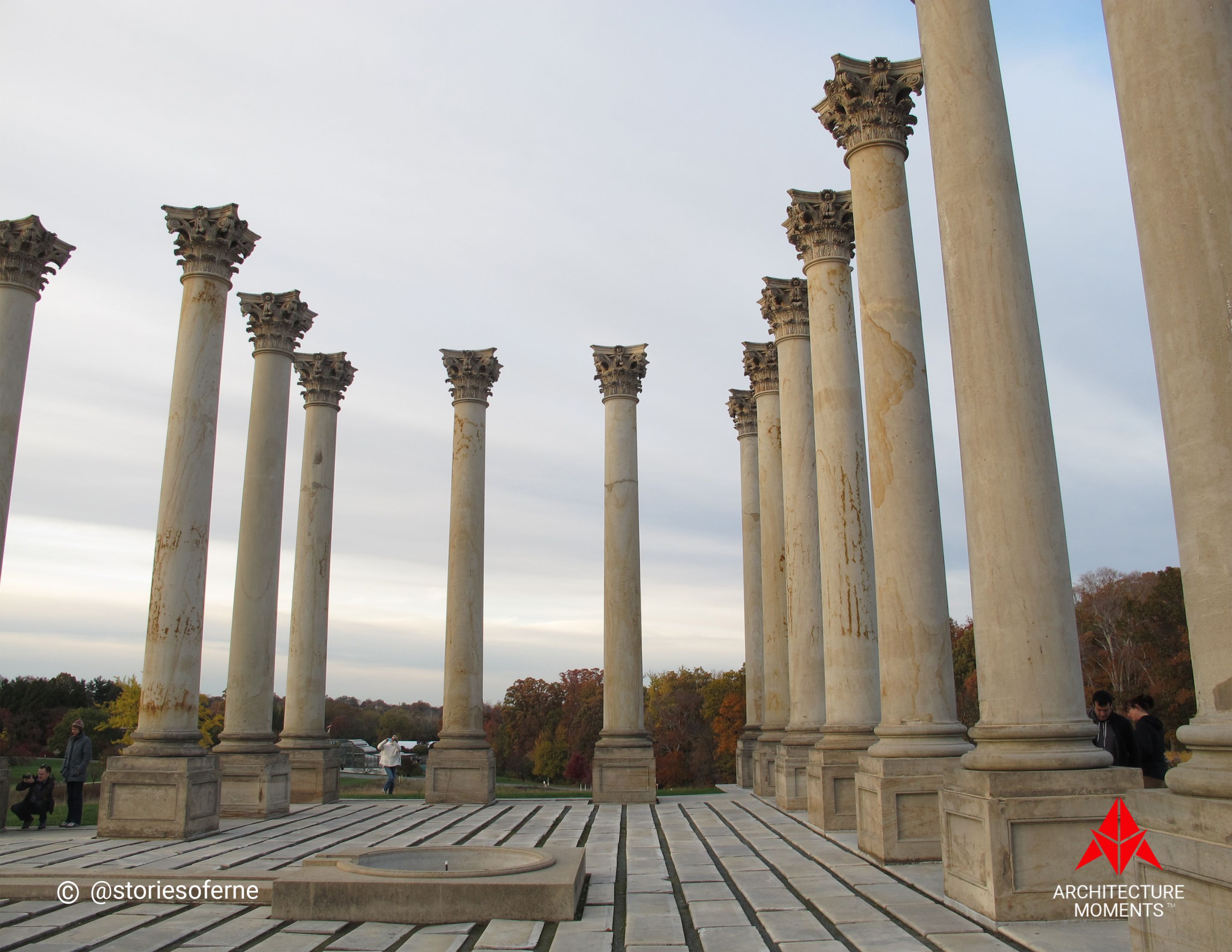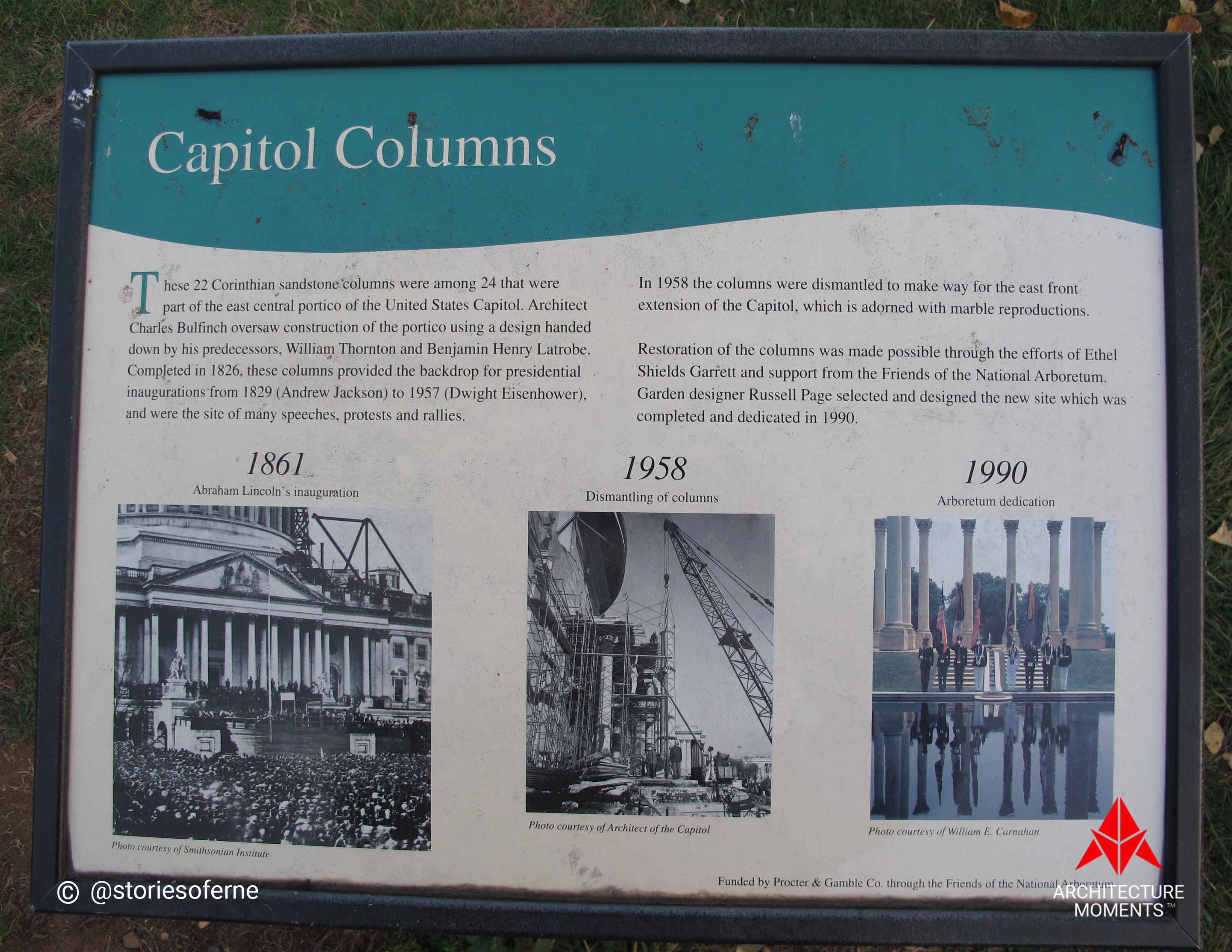 These ornately carved columns were originally quarried from sandstone close to the Aquia Creek in Virginia and shipped on a barge to Washington. Identification engravings were still visible on some of the columns today.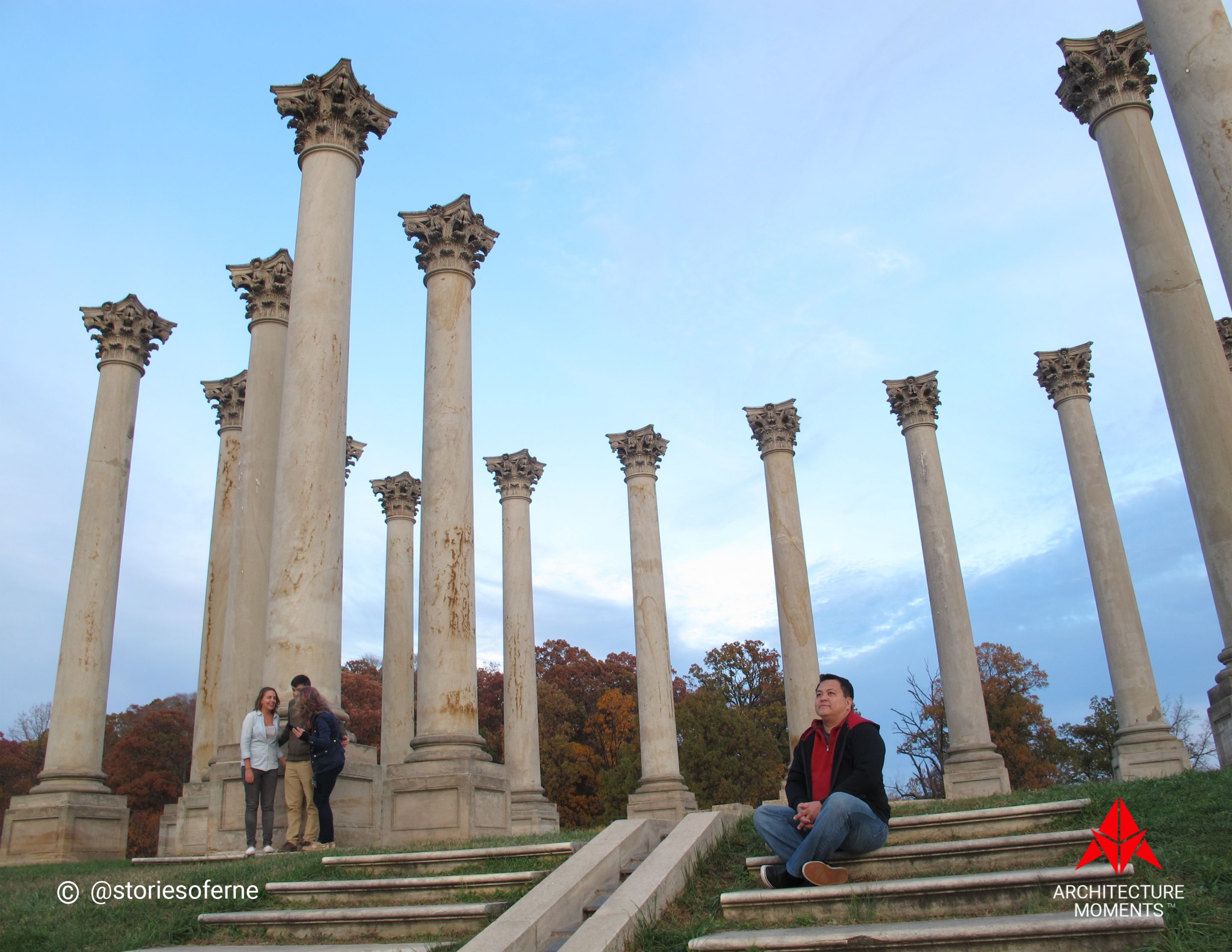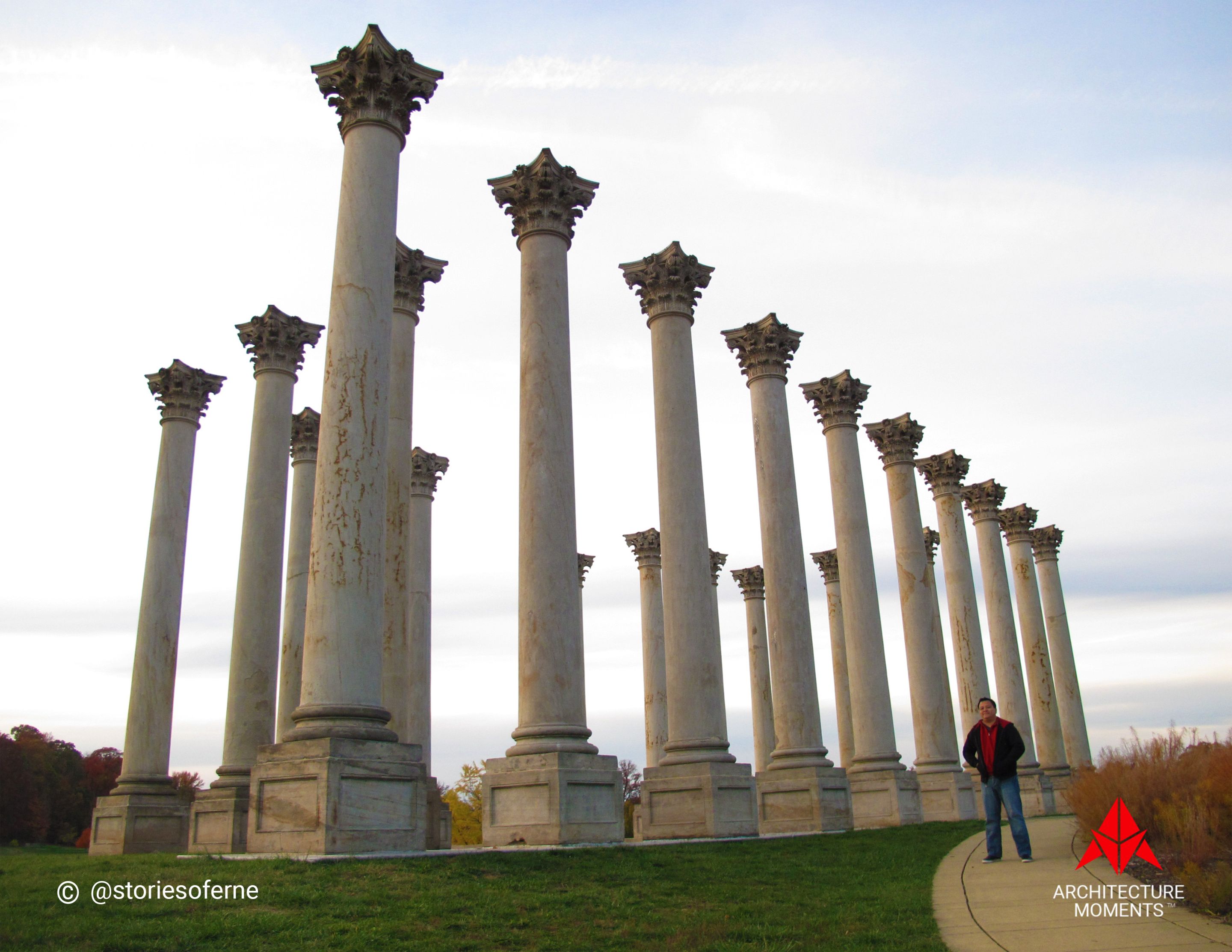 Moreover, these columns played a strategic role as they were originally part of the east portico of the United States Capitol in 1828. This was even before the Capitol building's dome was constructed. However, when the dome was completed in 1866, it was structurally too large to be supported by the existing columns. Thus, a decision was made to remove them and relocate them to their present site.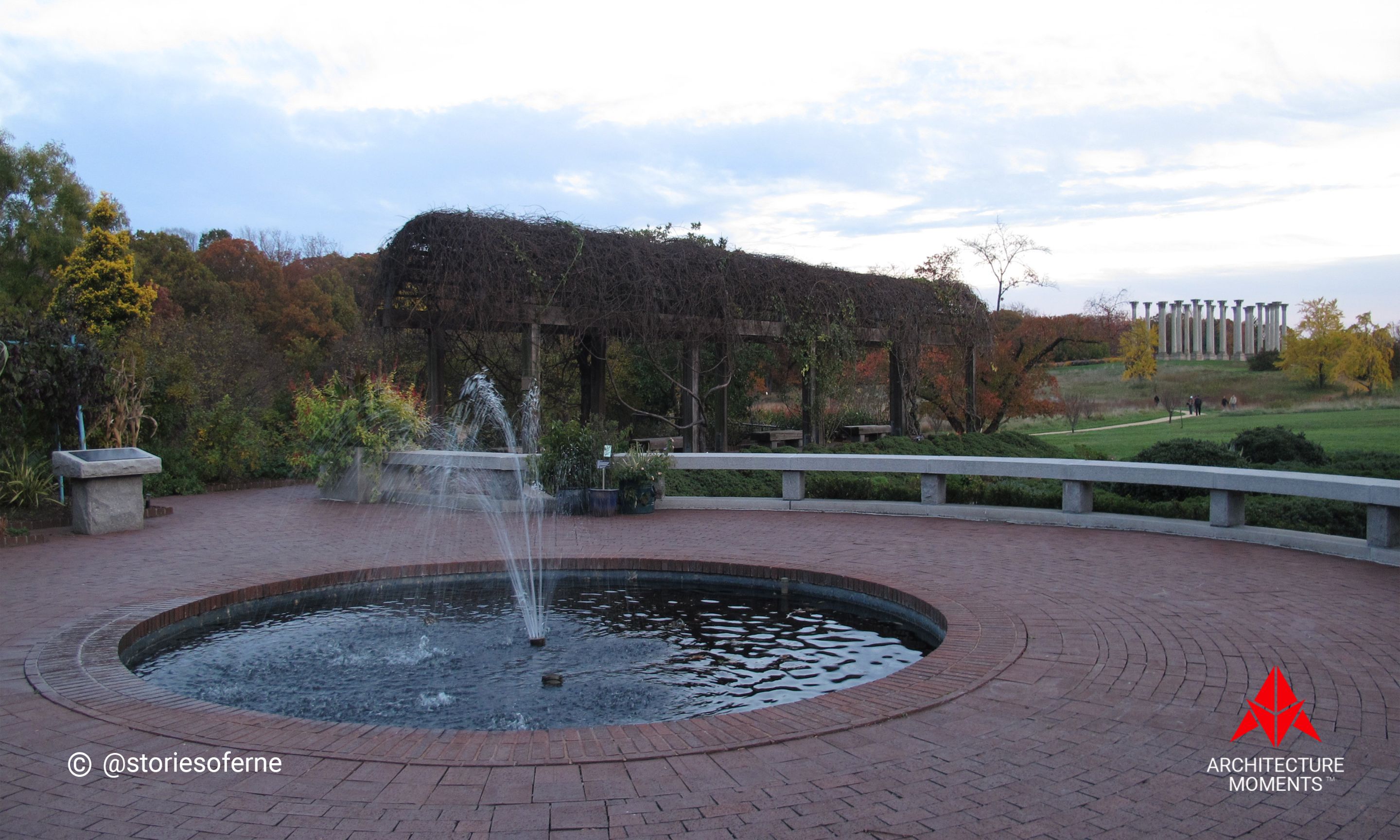 Today, only 22 of the original 24 columns from the US Capitol can be witnessed at the arboretum, still standing with grace, character, and pride to exhibit their glorious past to the world.
Significant National Monument
The Capitol Columns is a treasured American landmark. At first, I had the assumption that these vital relics were housed inside a dedicated building such as a museum. And I never thought that they would be installed inside a natural park as they might not survive the harsh weather conditions, environmental pests, and the ravages of time.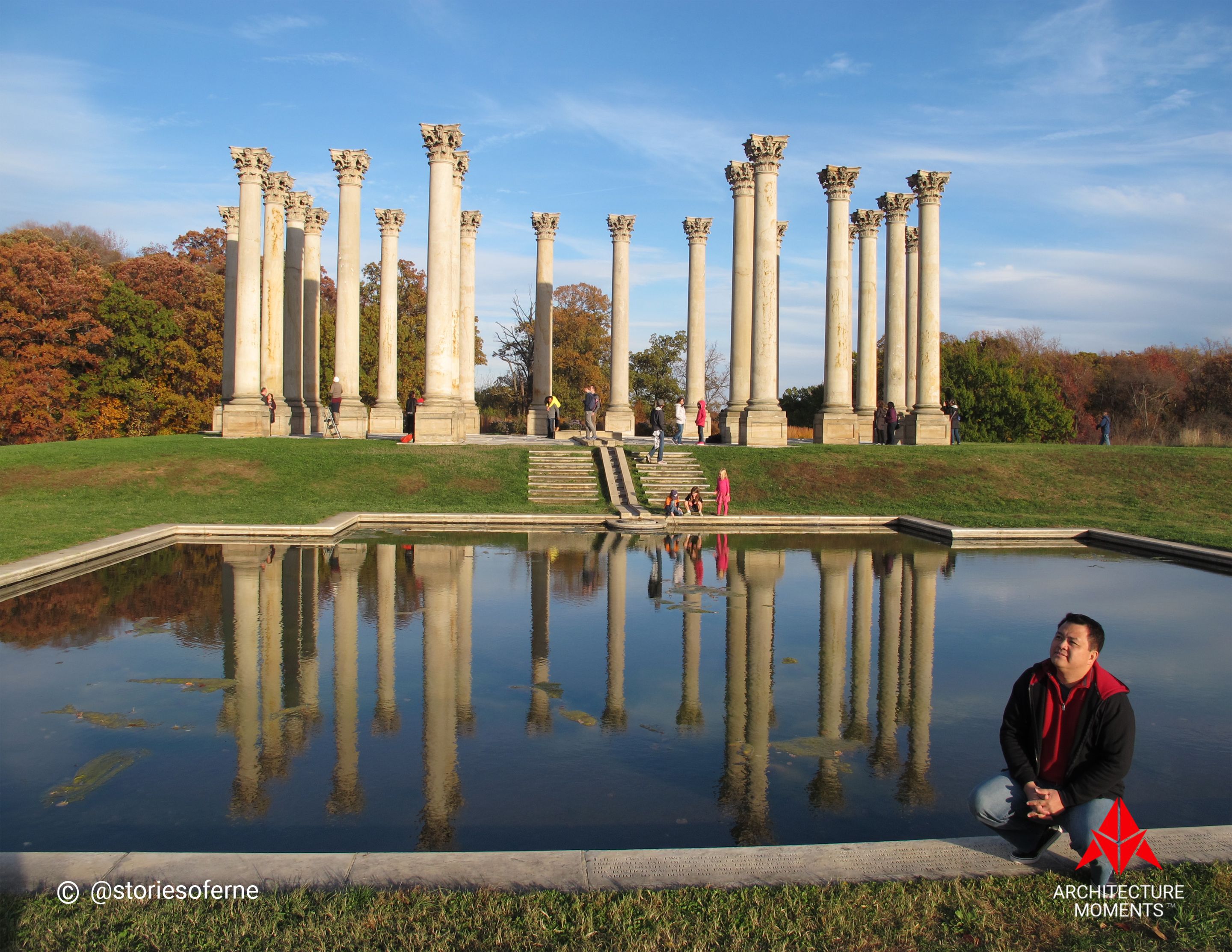 On the other hand, it turned out that their decision of granting the Capitol Columns a permanent home inside the National Arboretum was the best outcome after all. Their wise choice not only breathed new life to an architectural heritage but also, transformed a humble garden into an extraordinary experience.
#Hive, what are your views about the Capitol Columns? Do you think they made the right decision in planting them inside the arboretum? Let's discuss these matters in the comments.
---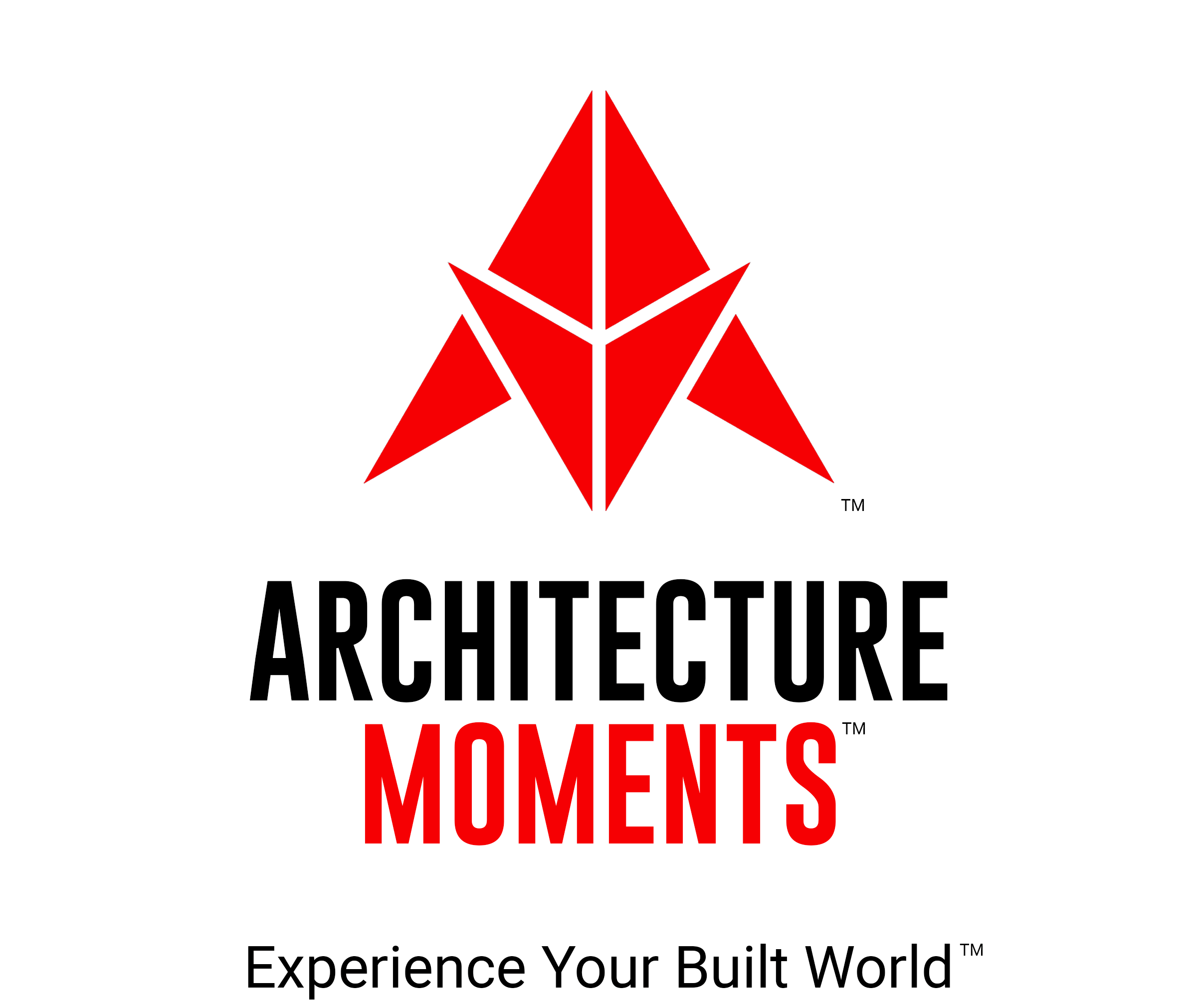 STORIES OF ERNE
Architect | Adventurer | Lifehacker
Cofounder of Architecture+Design Community on Hive
Self-Expression Empowers Human Evolution™
© 2021 @storiesoferne All Rights Reserved