Architecture Moments™ 5: City of Kuala Lumpur
My Portal to Malaysia
What enters your mind when you think of Kuala Lumpur? I don't know about you but, if you're immersed in the profession of architecture like me, it's most probably the Petronas Twin Towers. If not, there are still lots of other architectural jewels waiting to be discovered in that city that would surely entice you.
In Episode 5 of Architecture Moments™, we'll be focusing on not just a single skyscraper but, an entire metropolis, well almost. Though this would not be detailed coverage of the overall city, I hope the accompanying words, photographs, and related content presented here would offer you an integral understanding of this Malaysian city's urban landscape. So, let's go.
World Book Capital 2020
I had no idea that Kuala Lumpur was holding the global recognition of being a World Book Capital. And I've recently learned that they got this award last year. In fact, this initiative was initiated by UNESCO last 2001 to strongly promote publishers, libraries, and booksellers worldwide. If you're interested, read more here.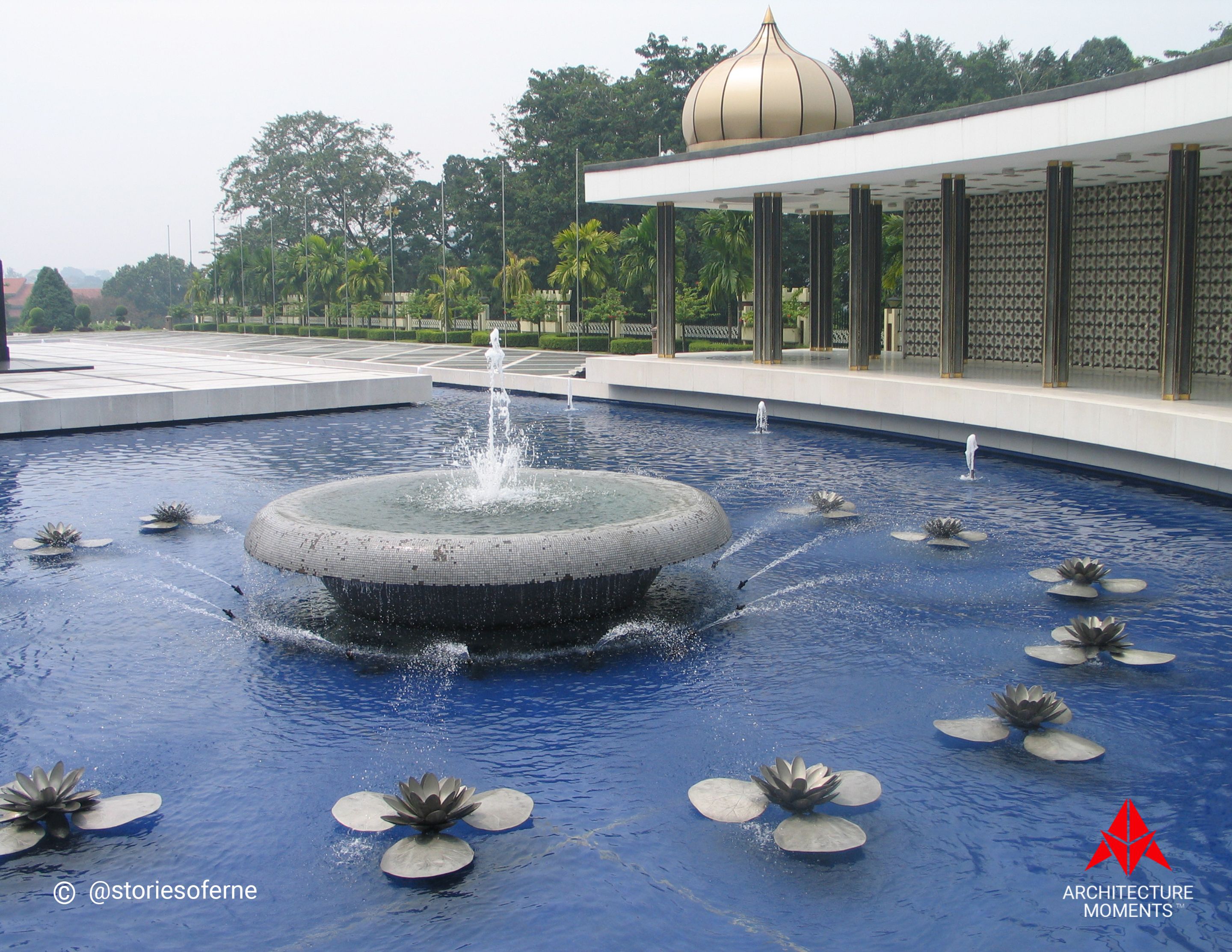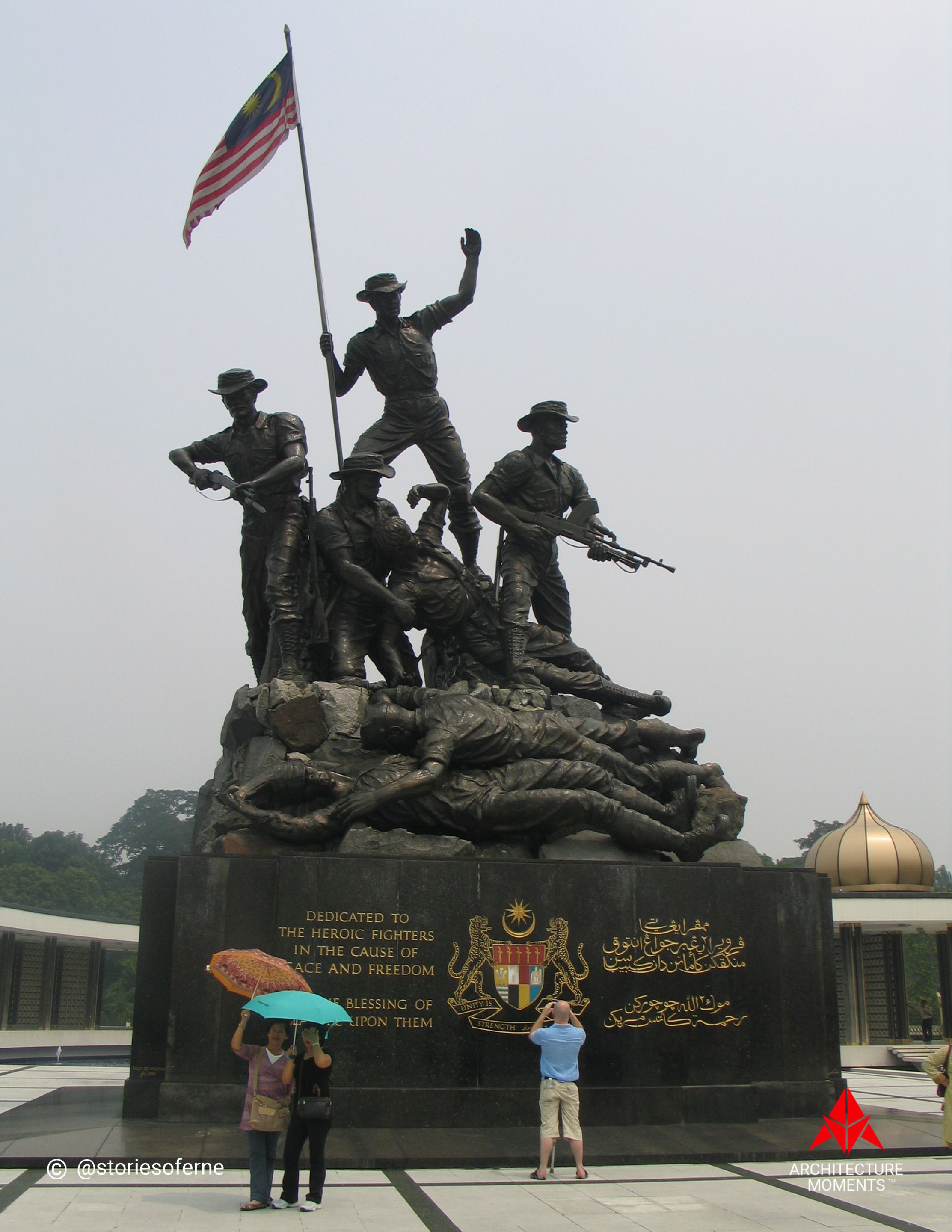 To represent Kuala Lumpur for this international honor and its vital contribution to the planet, the 2 photos above are part of this capital city's National Monument (Tugu Negara). Hence, as a side-note, I might as well mention this here to ensure your awareness of this location's international reputation.
Award-Winning Airport
My initial dose of the country's remarkable architecture started the minute my flight landed at Kuala Lumpur International Airport (KLIA). Upon exiting the bridge connecting the airplane to the terminal, my eyes were immediately star-struck, not by a pretty female celebrity…(lol 😁) but, by the tree branch-like columns and reclining roof supports, plus the clever combinations of geometries, colors, and materials in the interior expanse.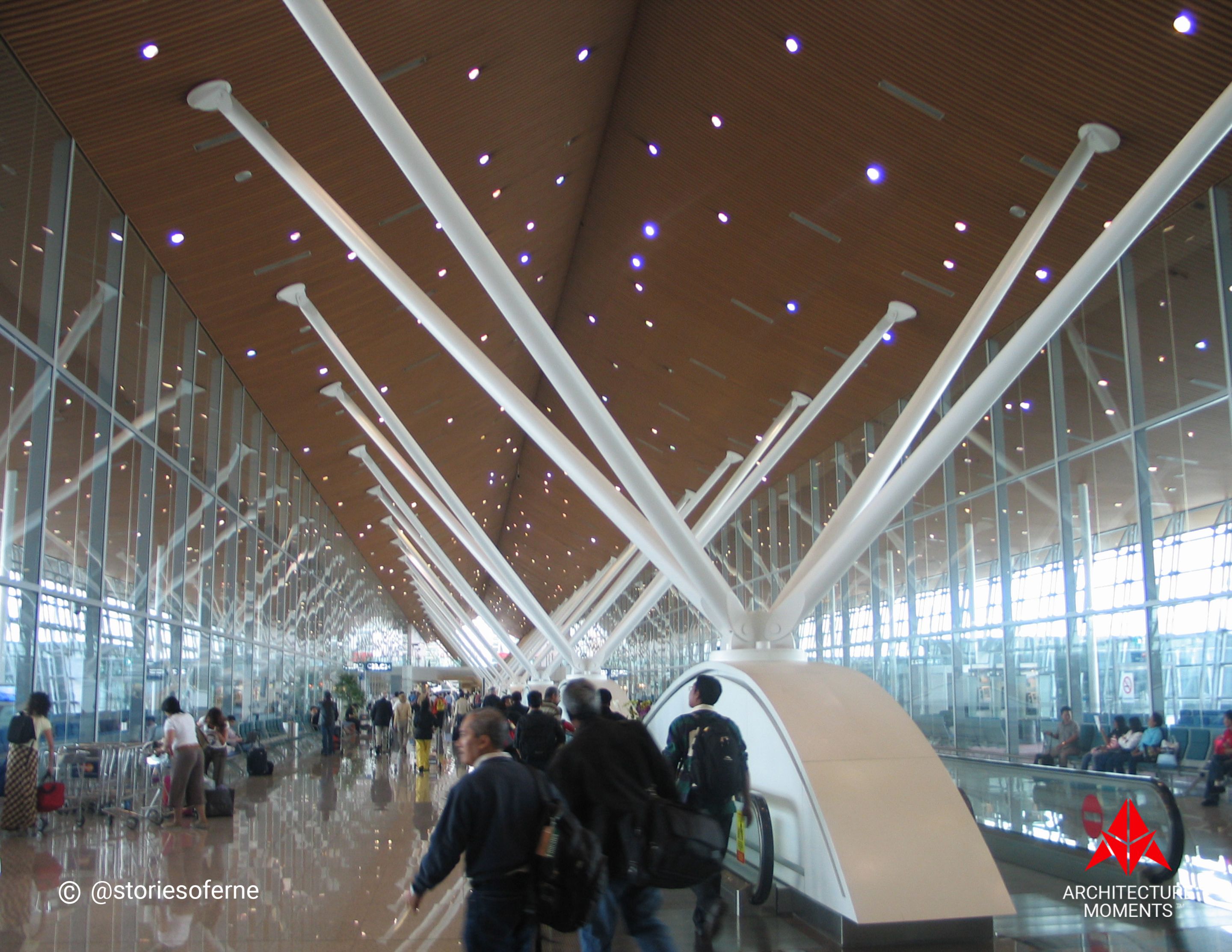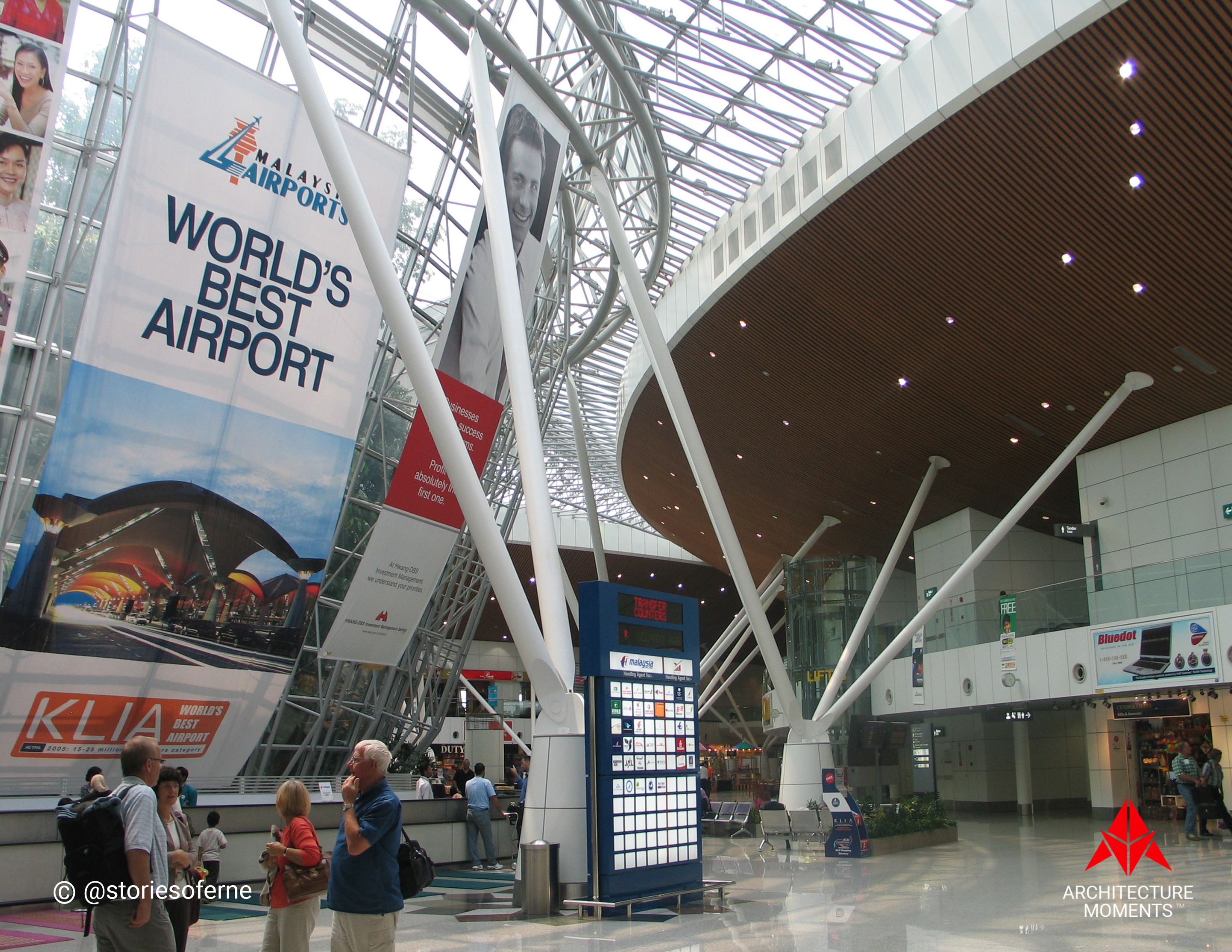 No wonder, they commissioned the foremost Japanese architect, Kisho Kurokawa, one of the founders of the Metabolist Movement in architecture, for his exemplary vision for this project's master plan. He designed it as an "Airport in the Forest", which was a representation of his concept of "symbiosis", and was heavily inspired by the surrounding cultural and natural environments.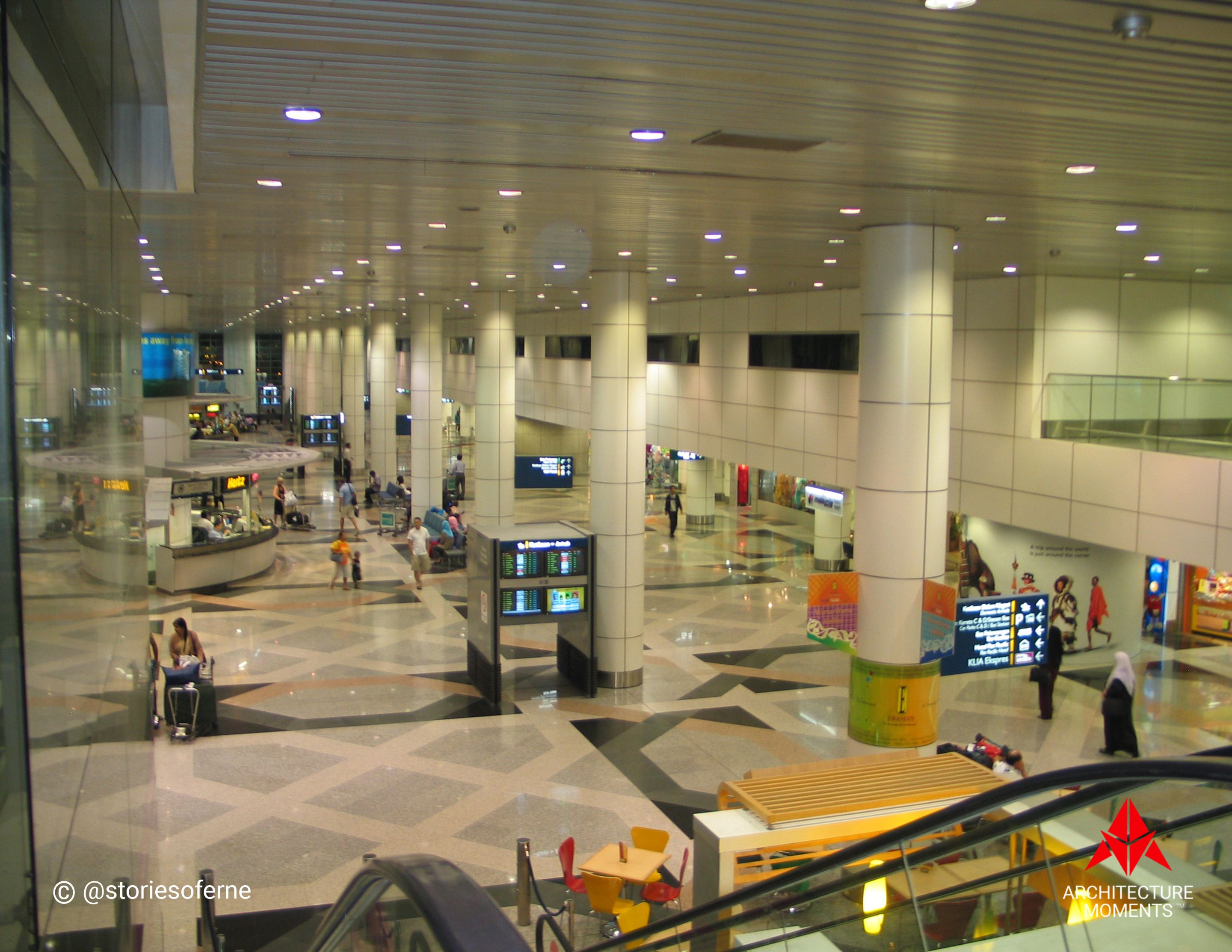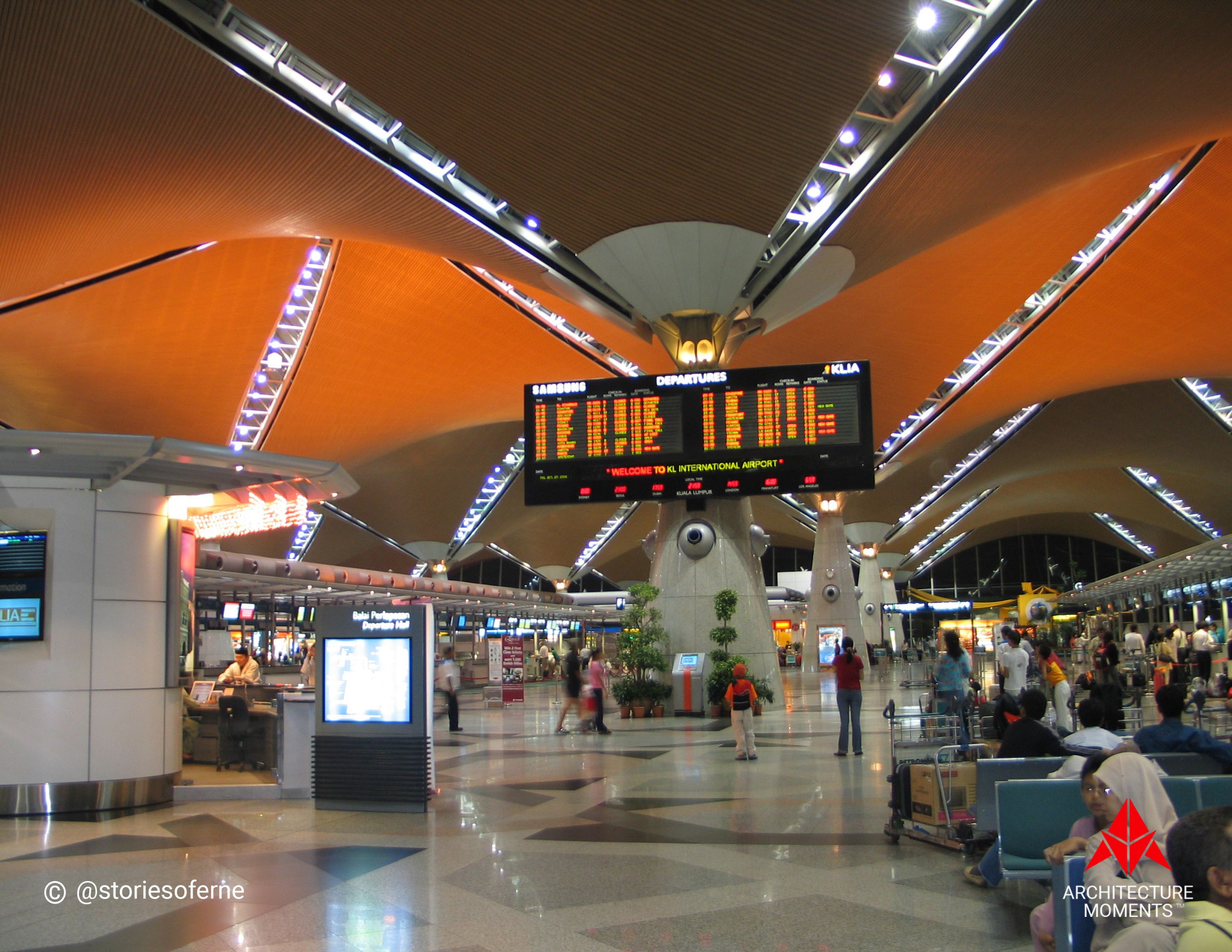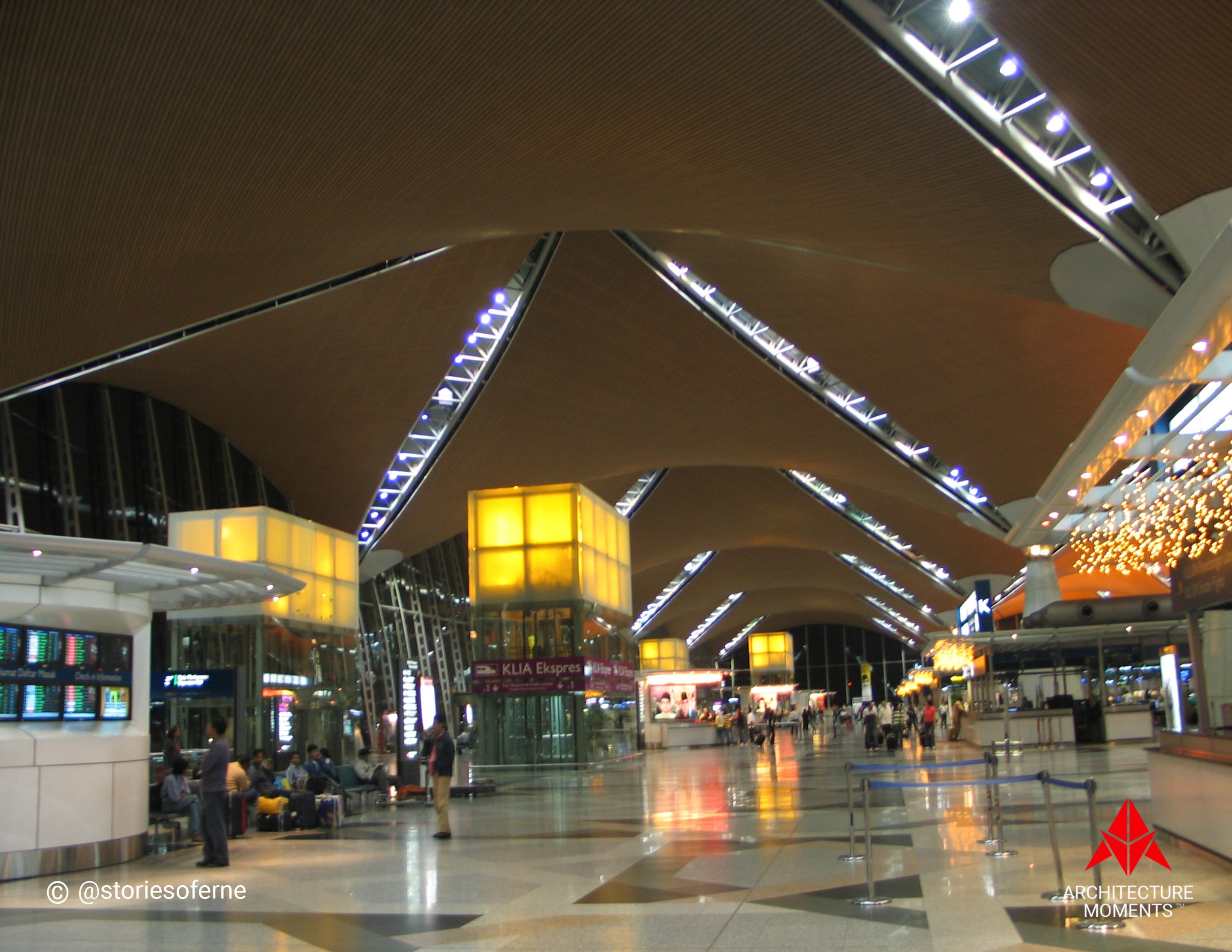 It was already deep in the evening the time I completed all airport formalities. I could barely carry my huge luggage so I was absolutely eager to reach my hotel to have dinner, sleep, and get recharged.
First Day of Disappointment
HAZE!
Imagine having a complete night's rest, being pumped up with energy after waking up, and then only to realize the presence of miserable weather. Approaching my hotel room's glass window, I peeped outside, and this is what I witnessed. After scratching the back of my neck while curling my lips inwards and tapping my fingers, I drank a glass of water to calm down.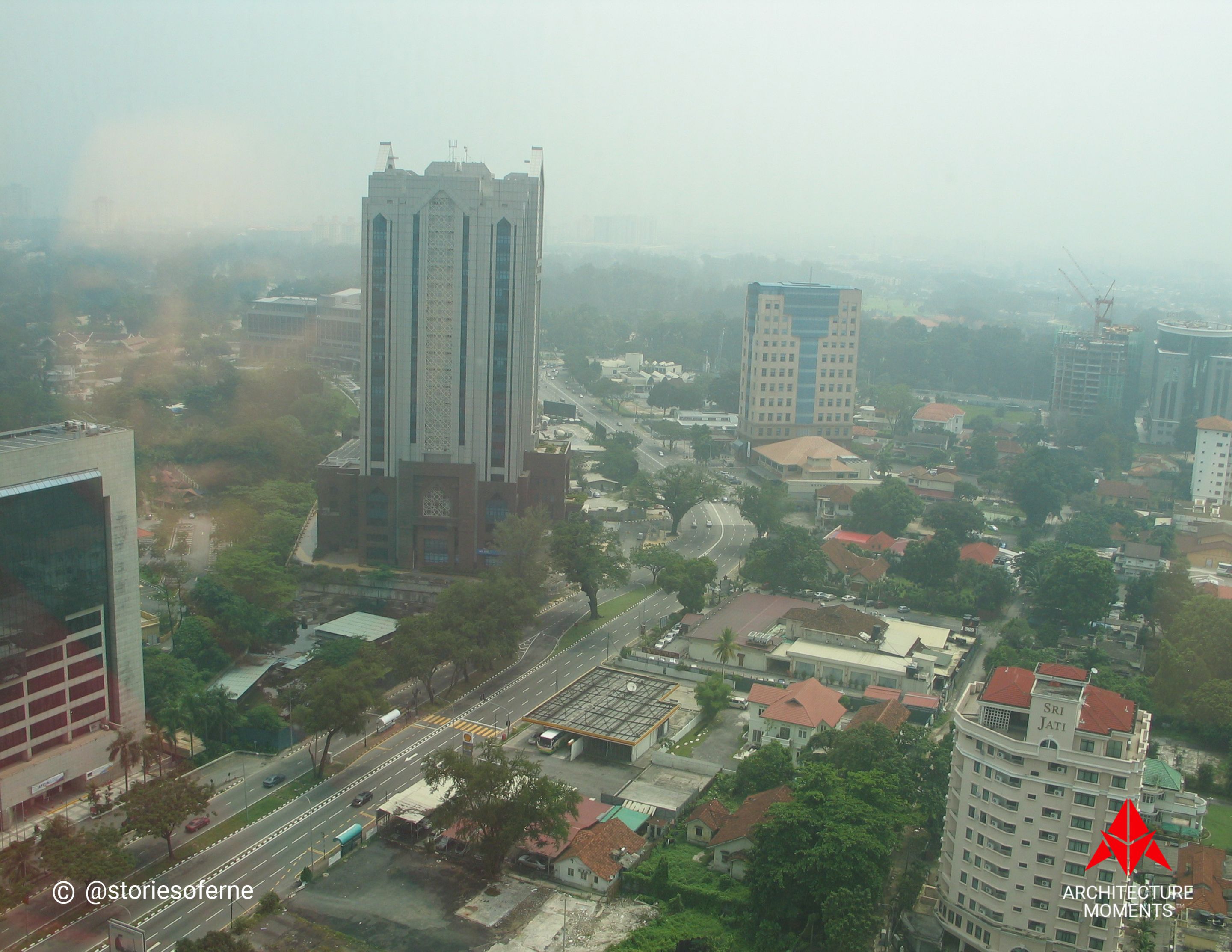 Noticed my facial reflection on the upper left side of the photo?
"What causes this type of atmospheric phenomenon?" You might ask. Well, this happens when an obscuration occurs in the lower atmosphere, usually caused by the collection of dust, smoke, and other dry particles suspended in the air. Thus, you can tell when this appears in the sky due to poor visibility.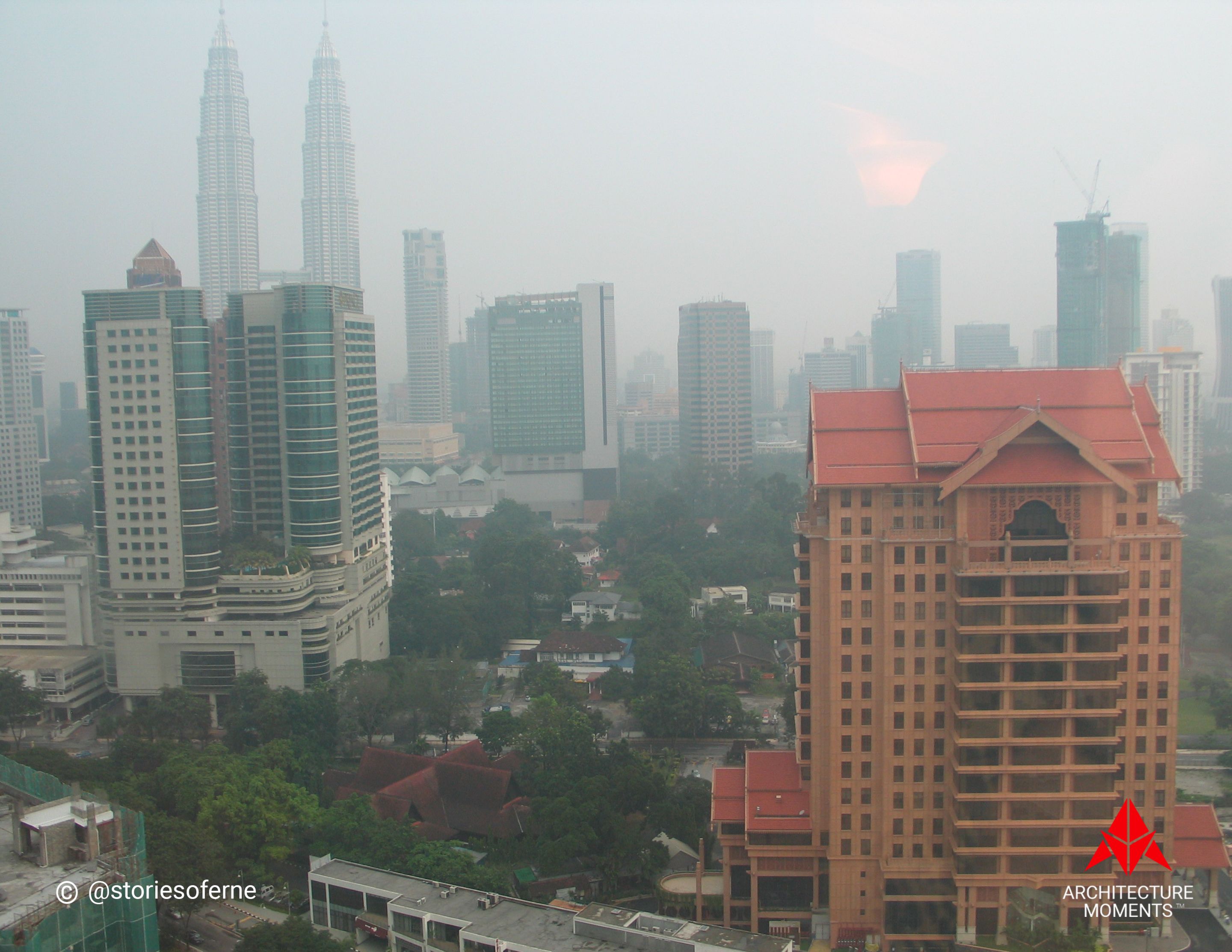 "How could I enjoy exploring this beautiful city with a horrible atmosphere like this?!" With a loud voice, I blasted my travel buddies who were with me during those moments.
"Hey, look at the bright side! The climate is not that bad. You can still admire the beautiful architecture of the surroundings because the haze is not that thick," they replied while patting my shoulder.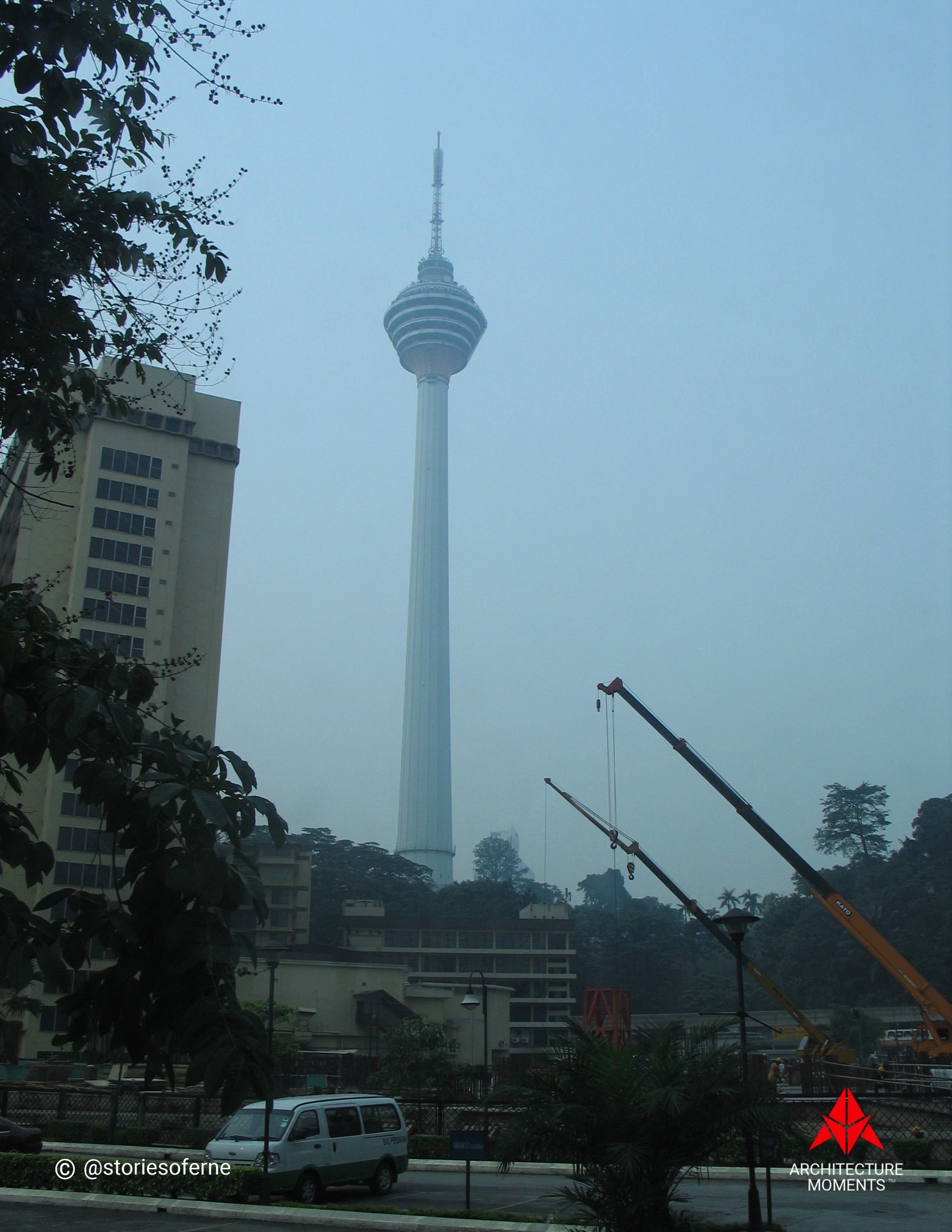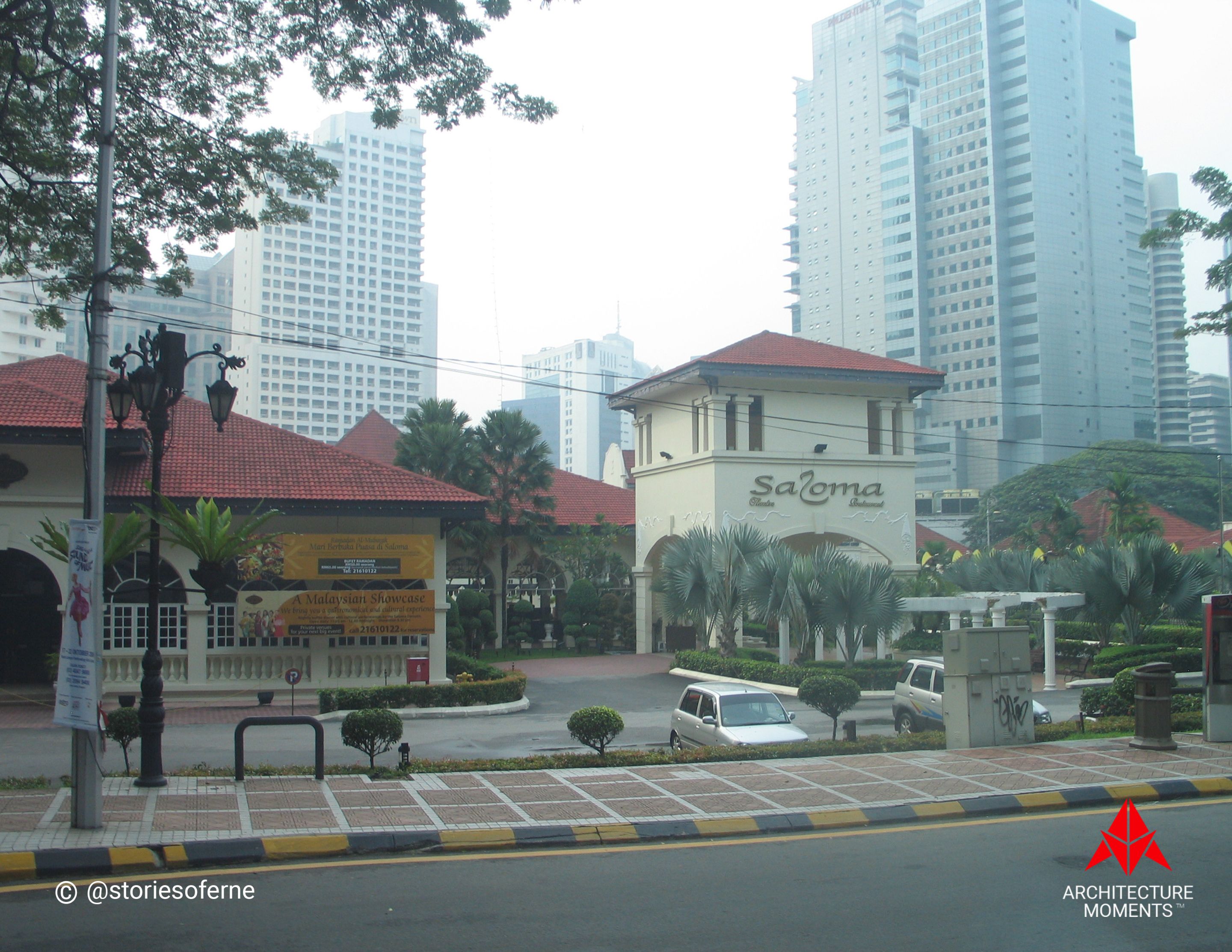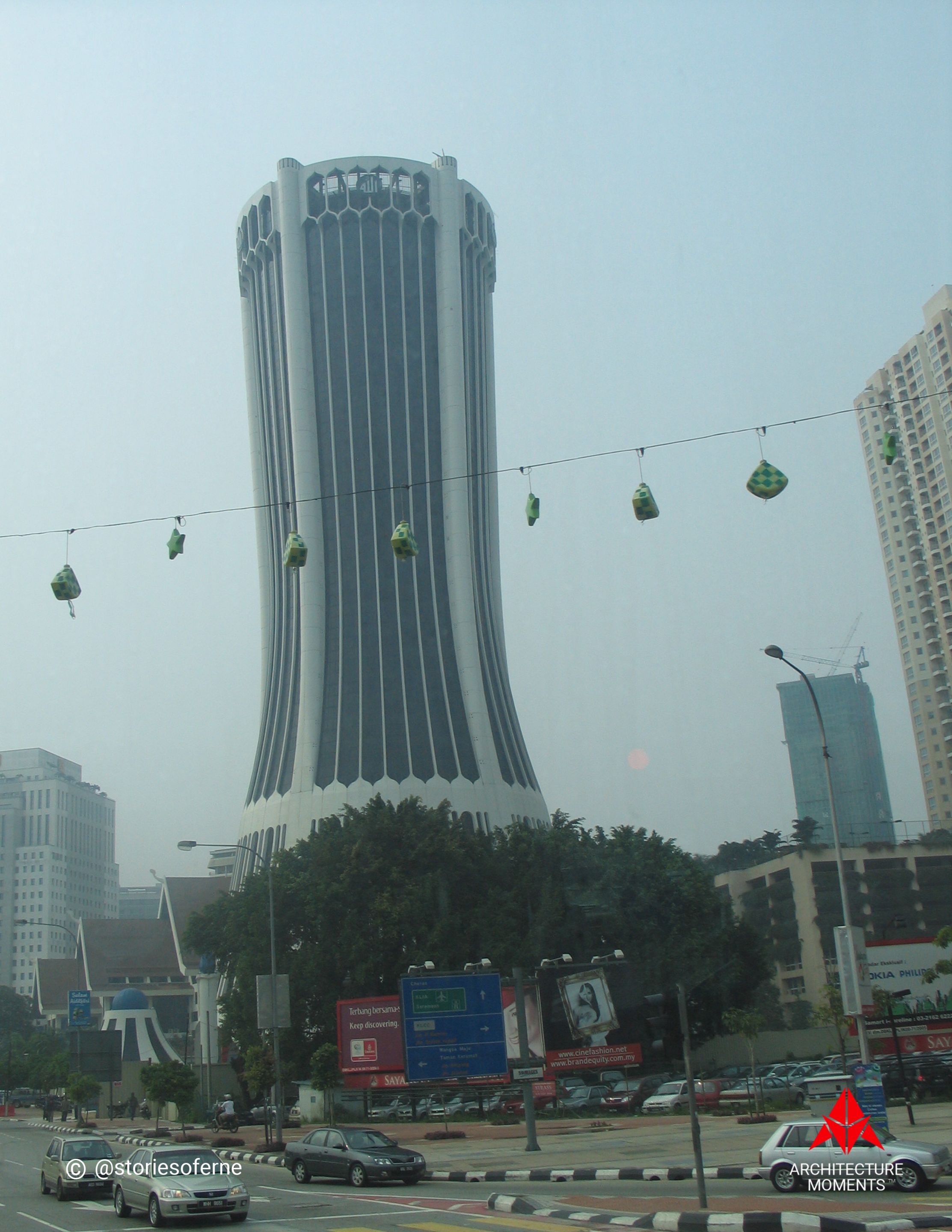 That encouragement gave me a sudden boost of adrenalin to move forward and proceed with the tour. Hence, we went ahead and explored the various landmarks the alluring metropolis had to offer. These photos exhibited some of the treasures of the built environment we discovered during that hazy day. (If you find the photos not up to your standards, I apologize in advance for the inconvenience.)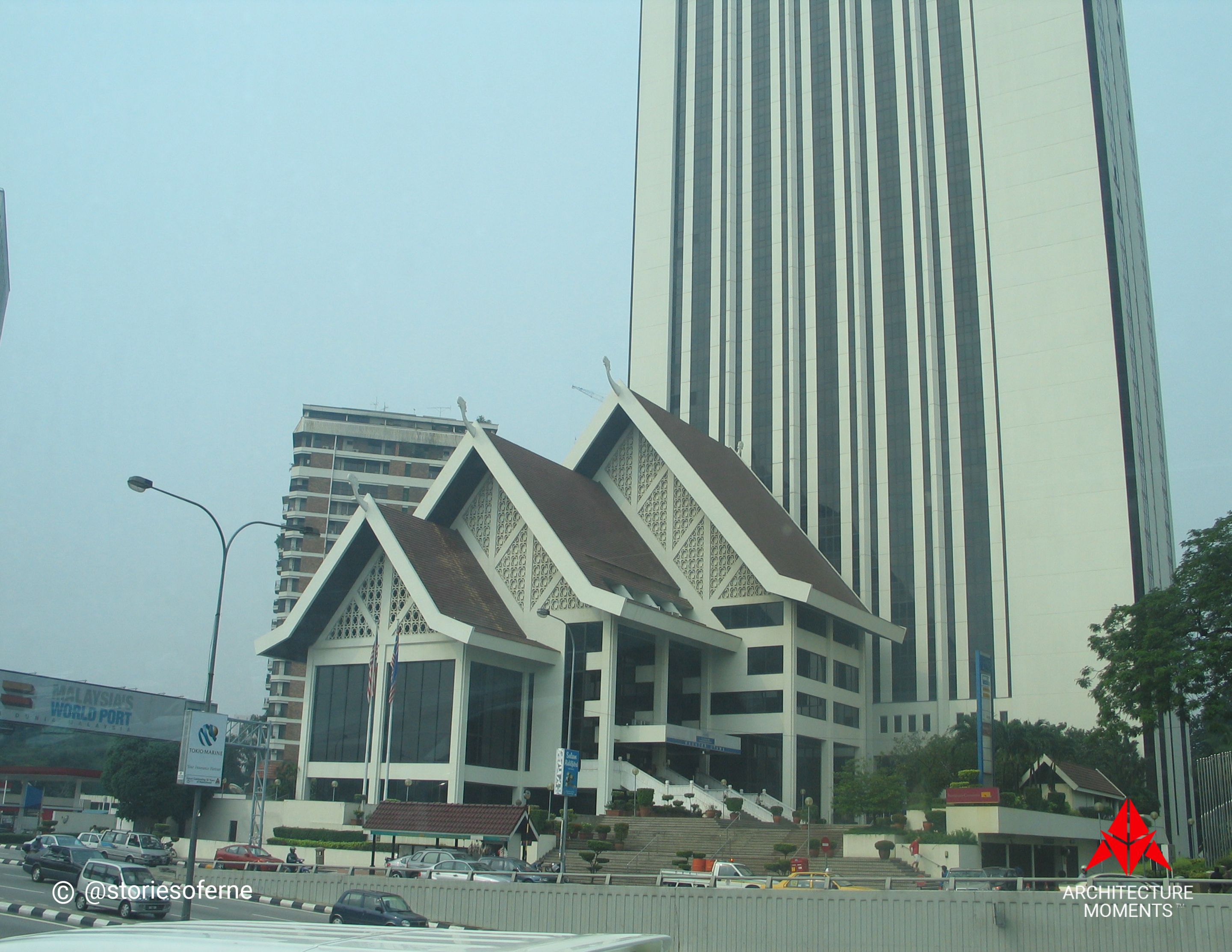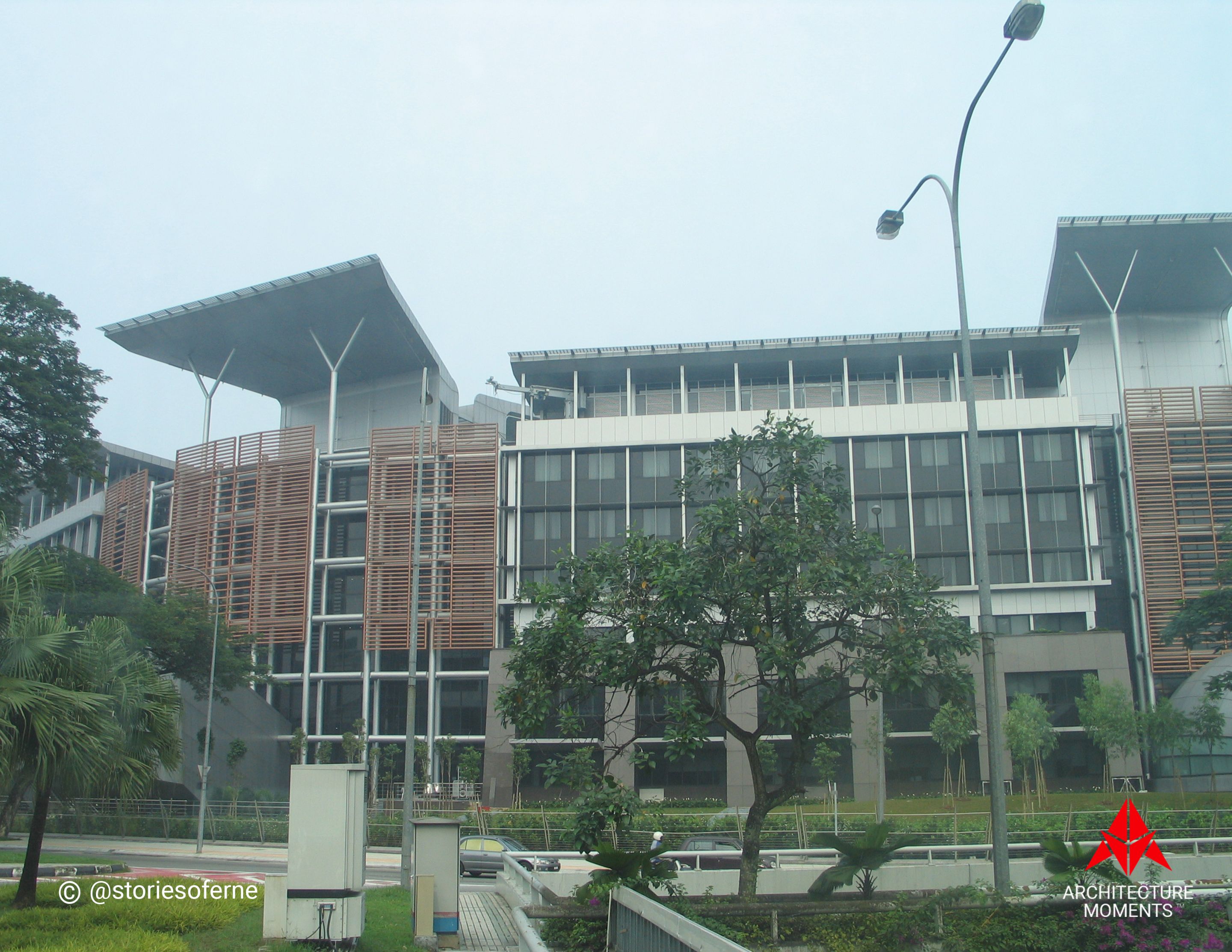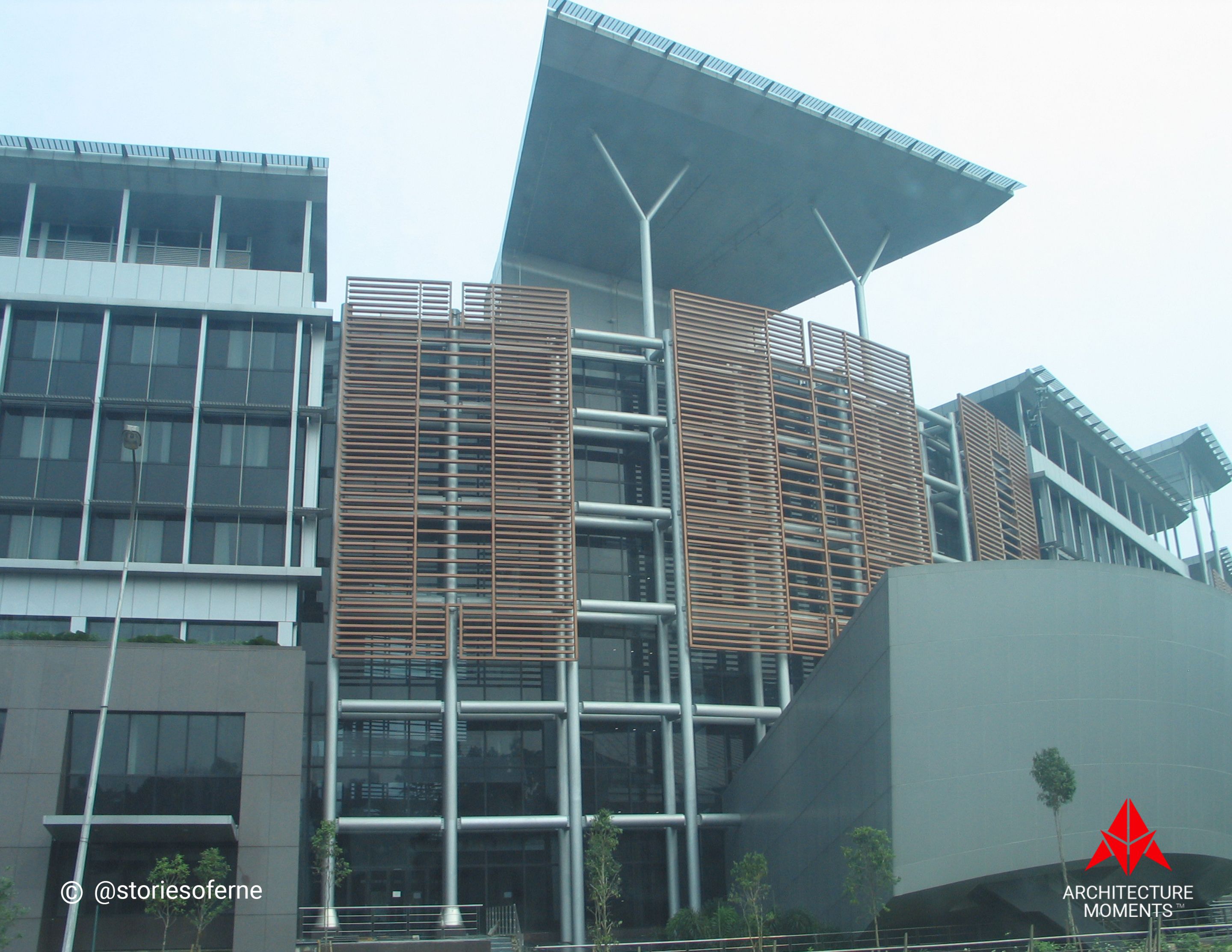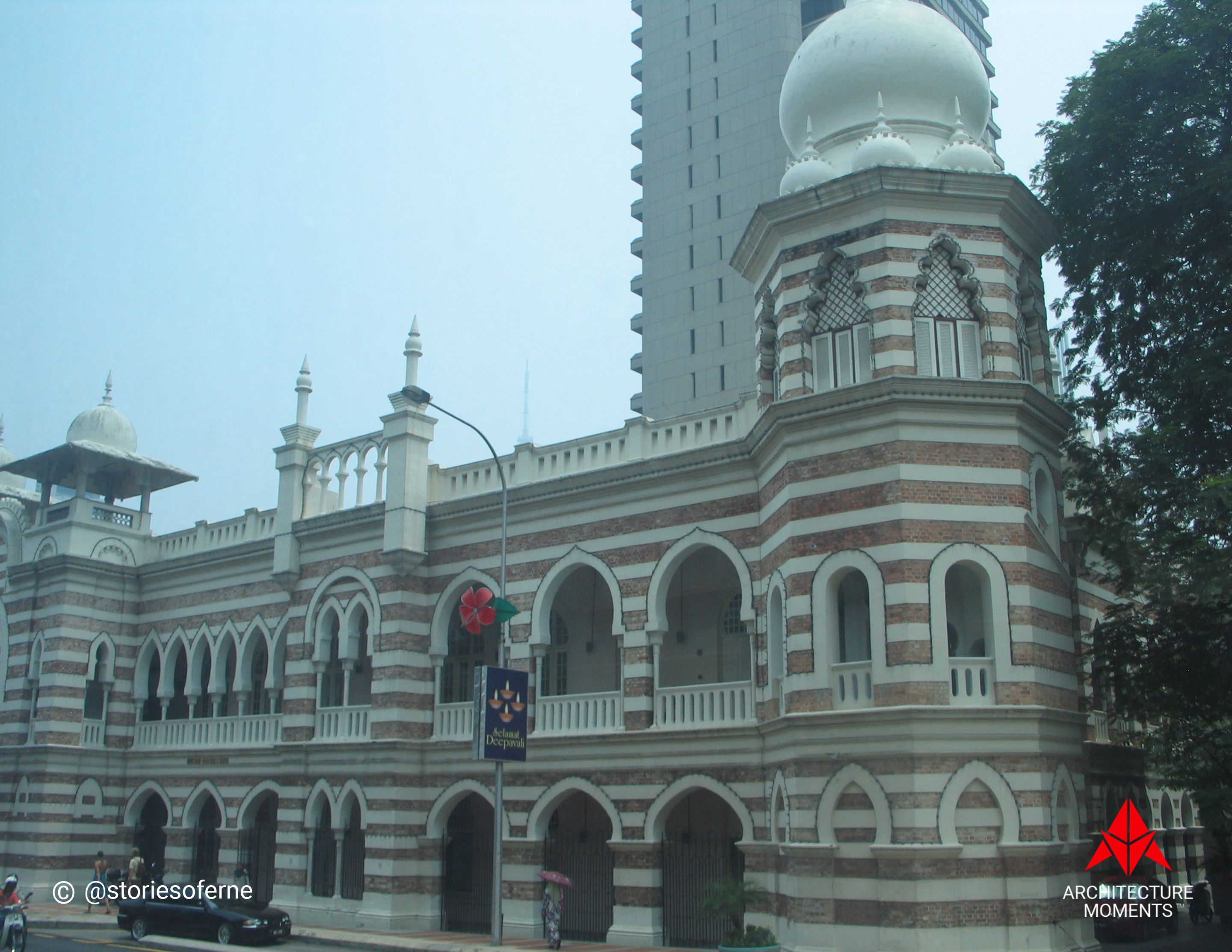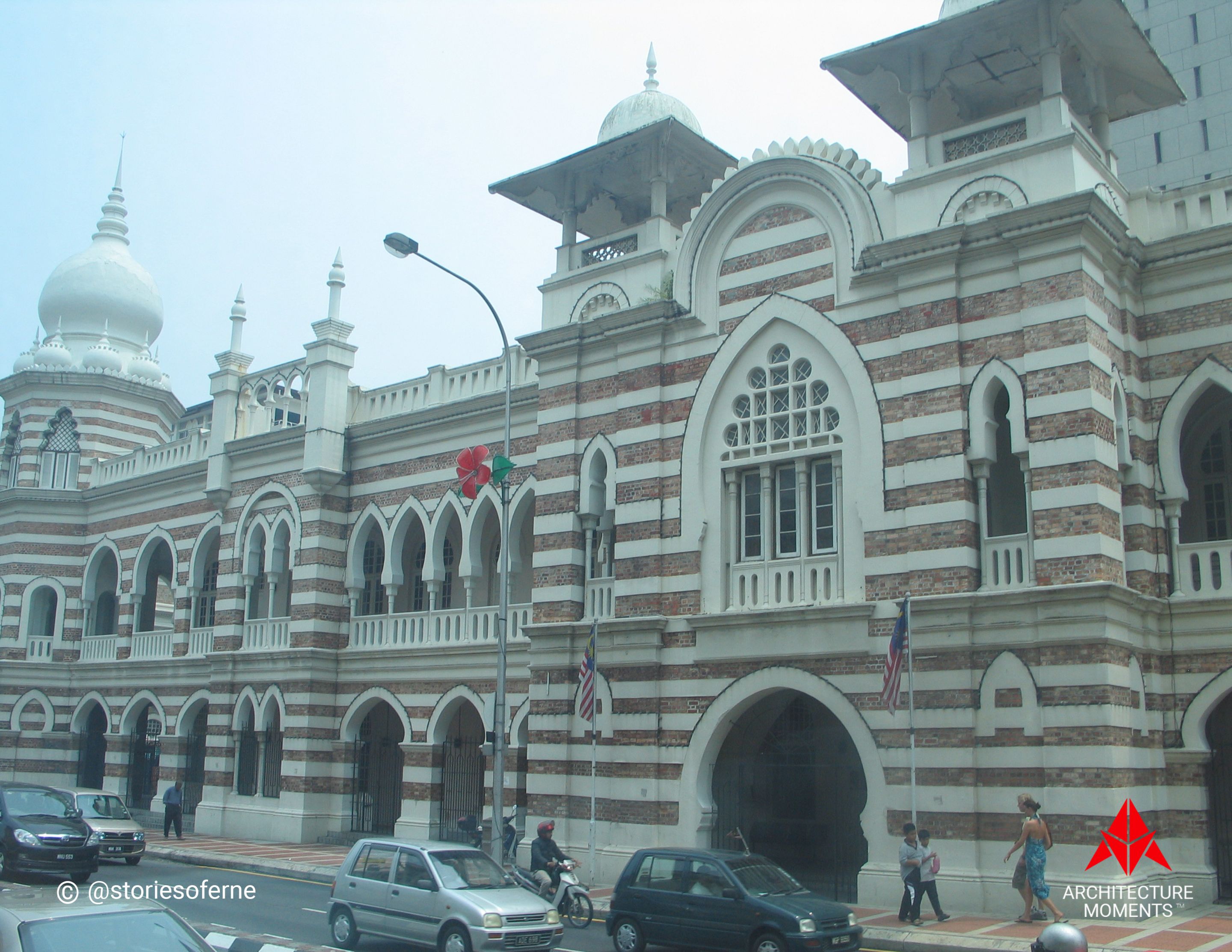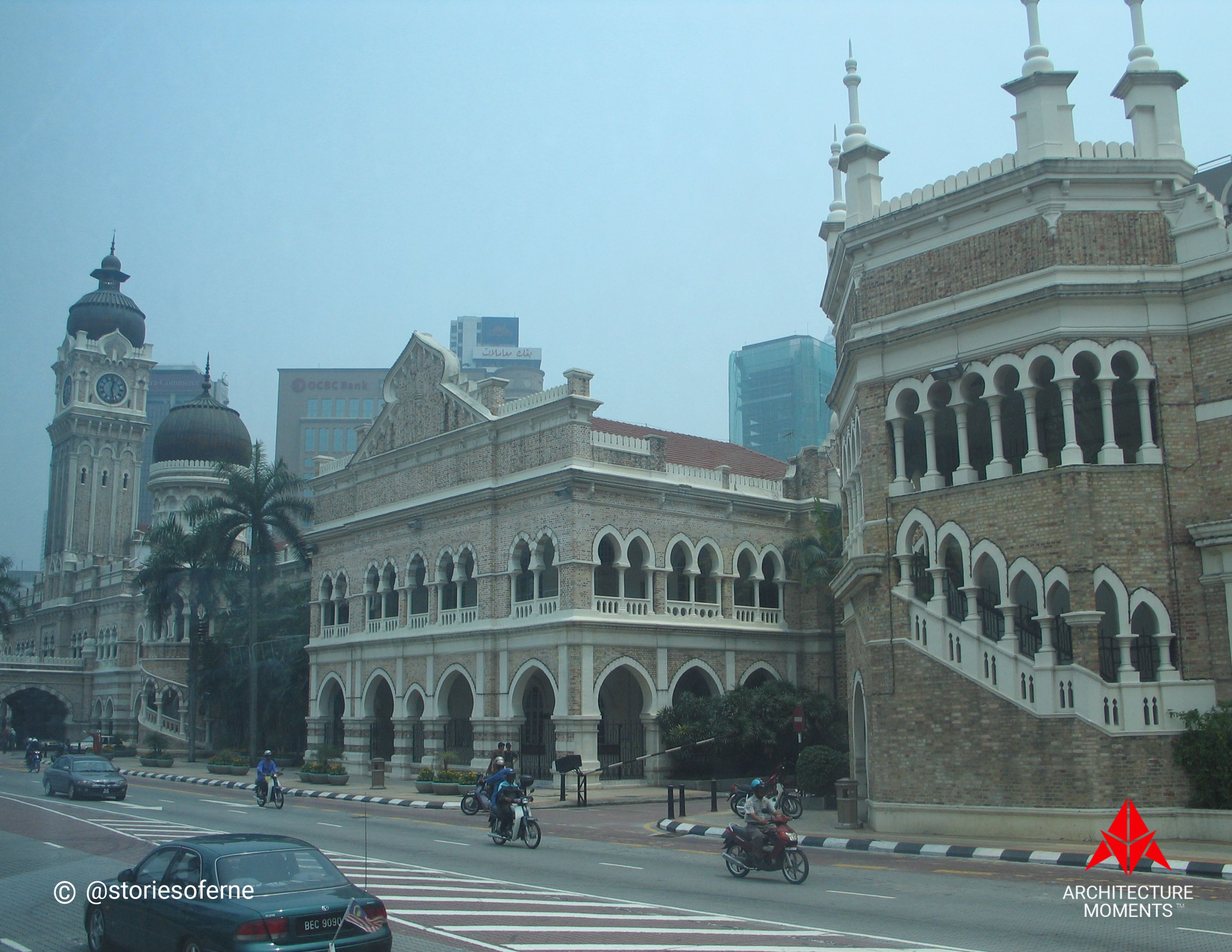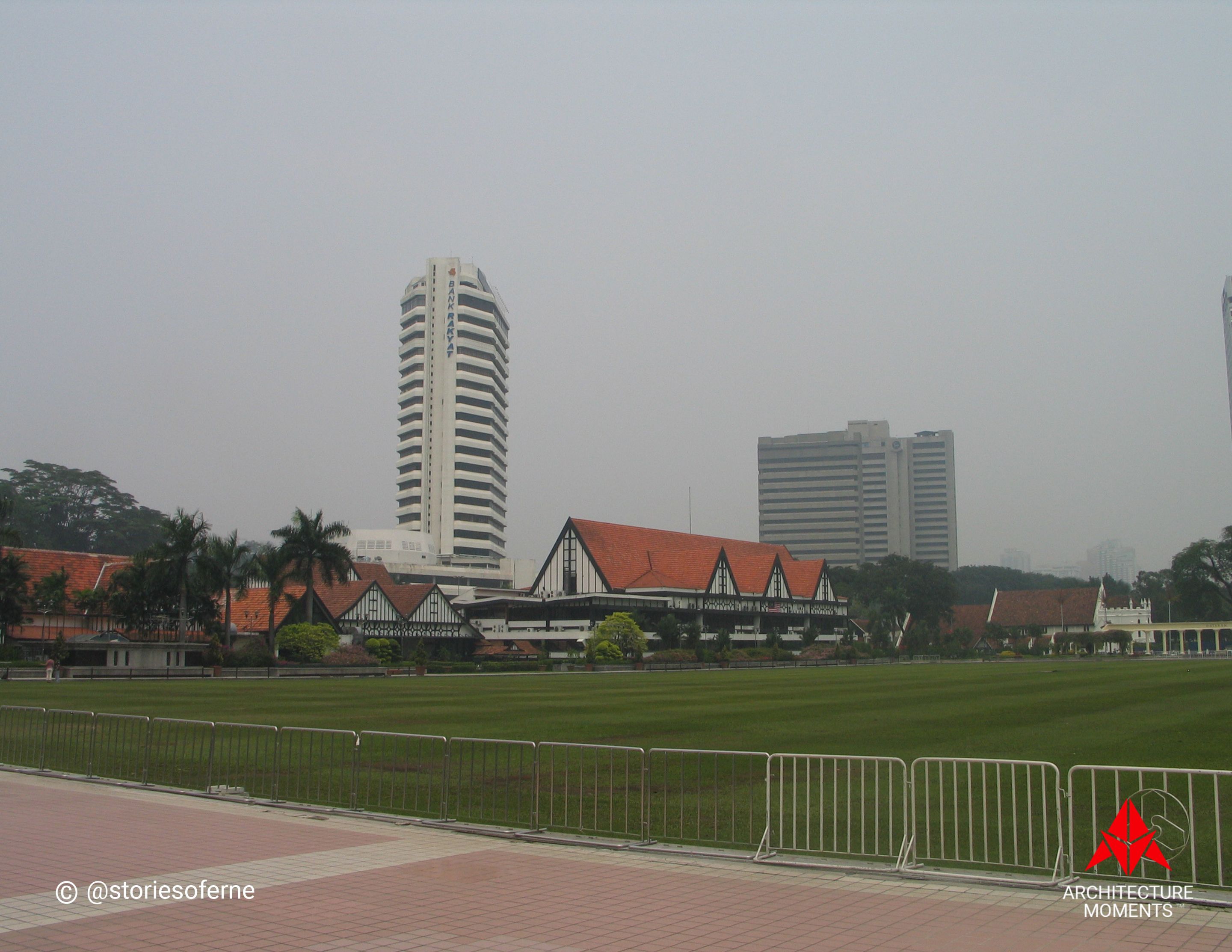 The architectural heritage of the city of Kuala Lumpur is an interesting mixture of ancient colonial characteristics, Malay Islamic influences, Asian traditional designs, plus a generous blend of modern and post-modern styles. As a fairly young urban neighborhood, the majority of the city's colonial landmarks were constructed toward the completion of the 19th and early 20th centuries.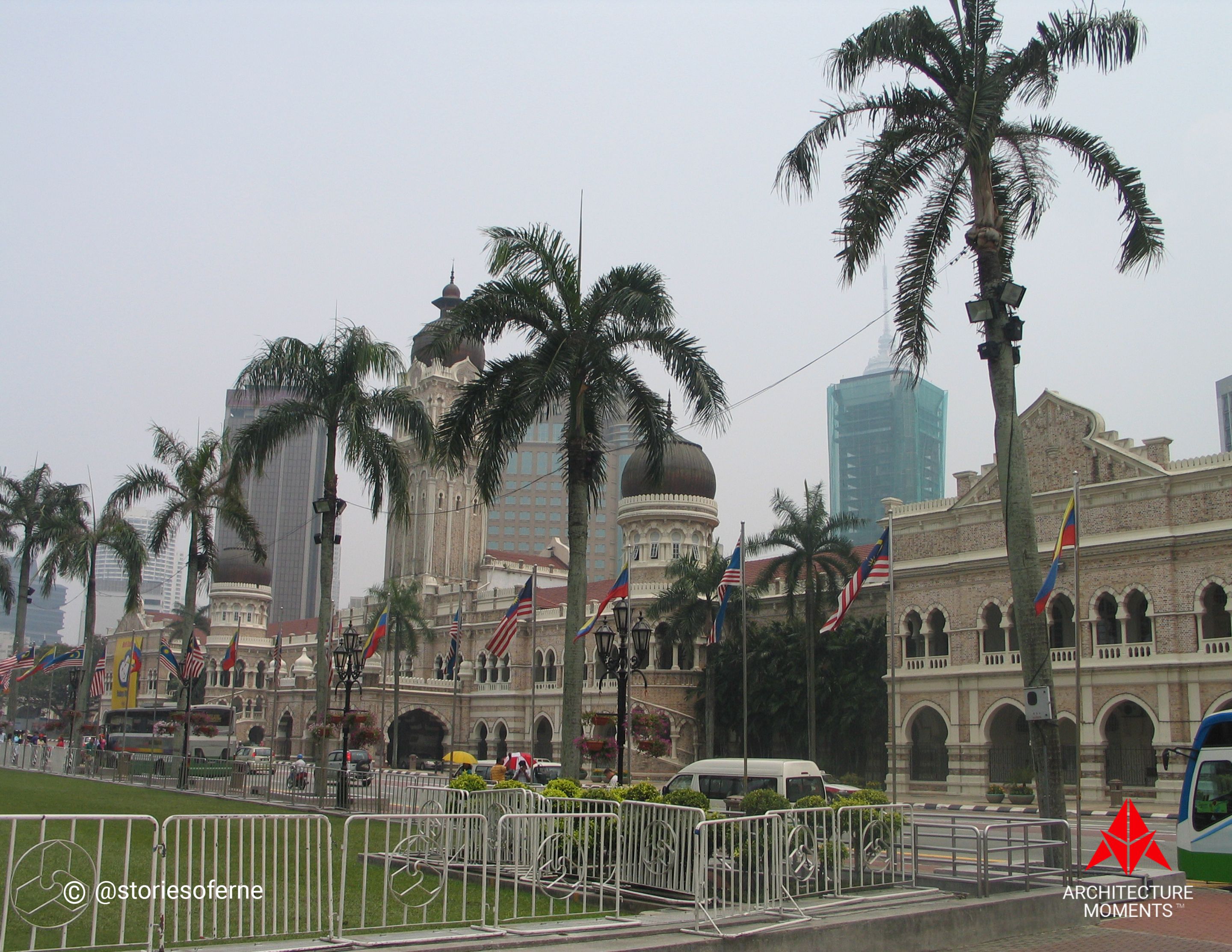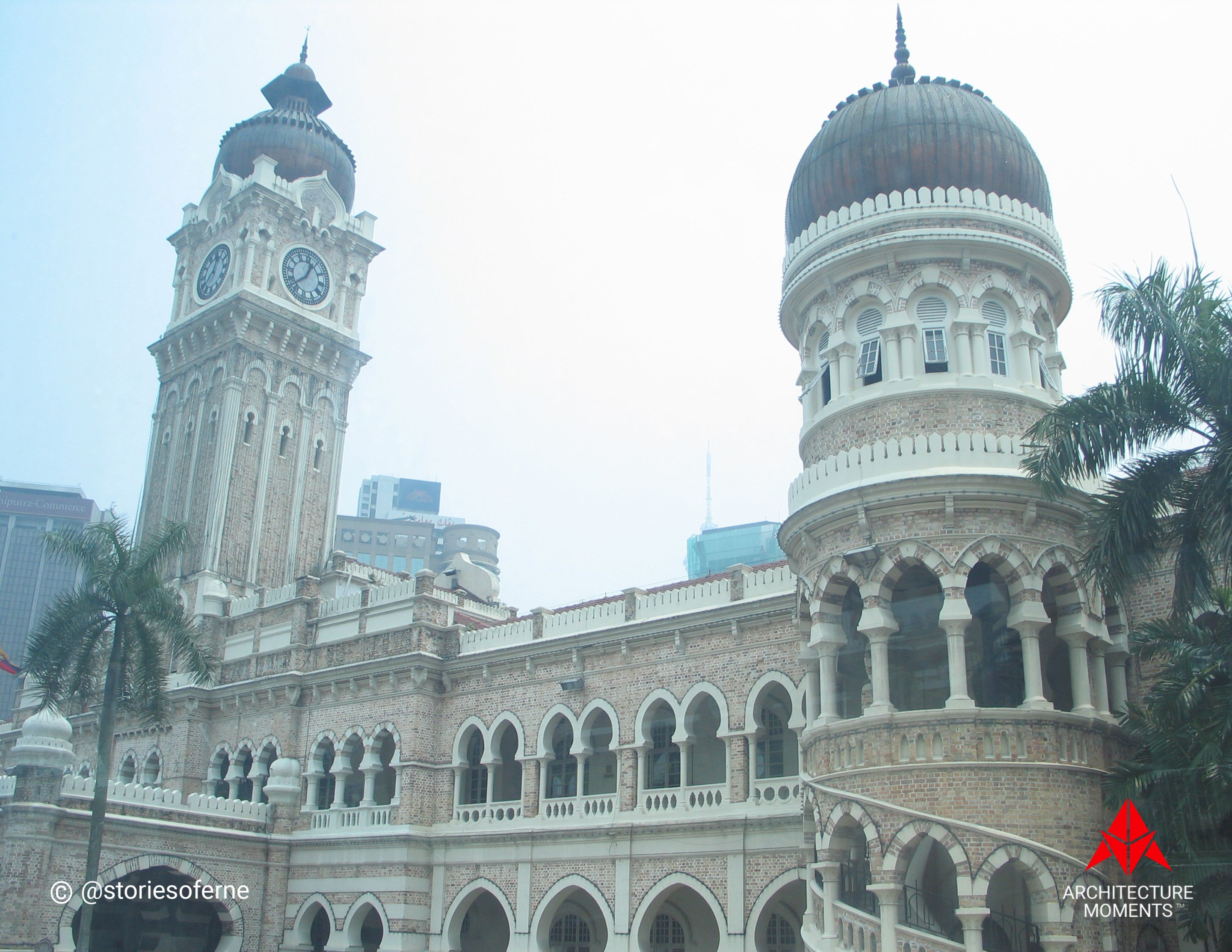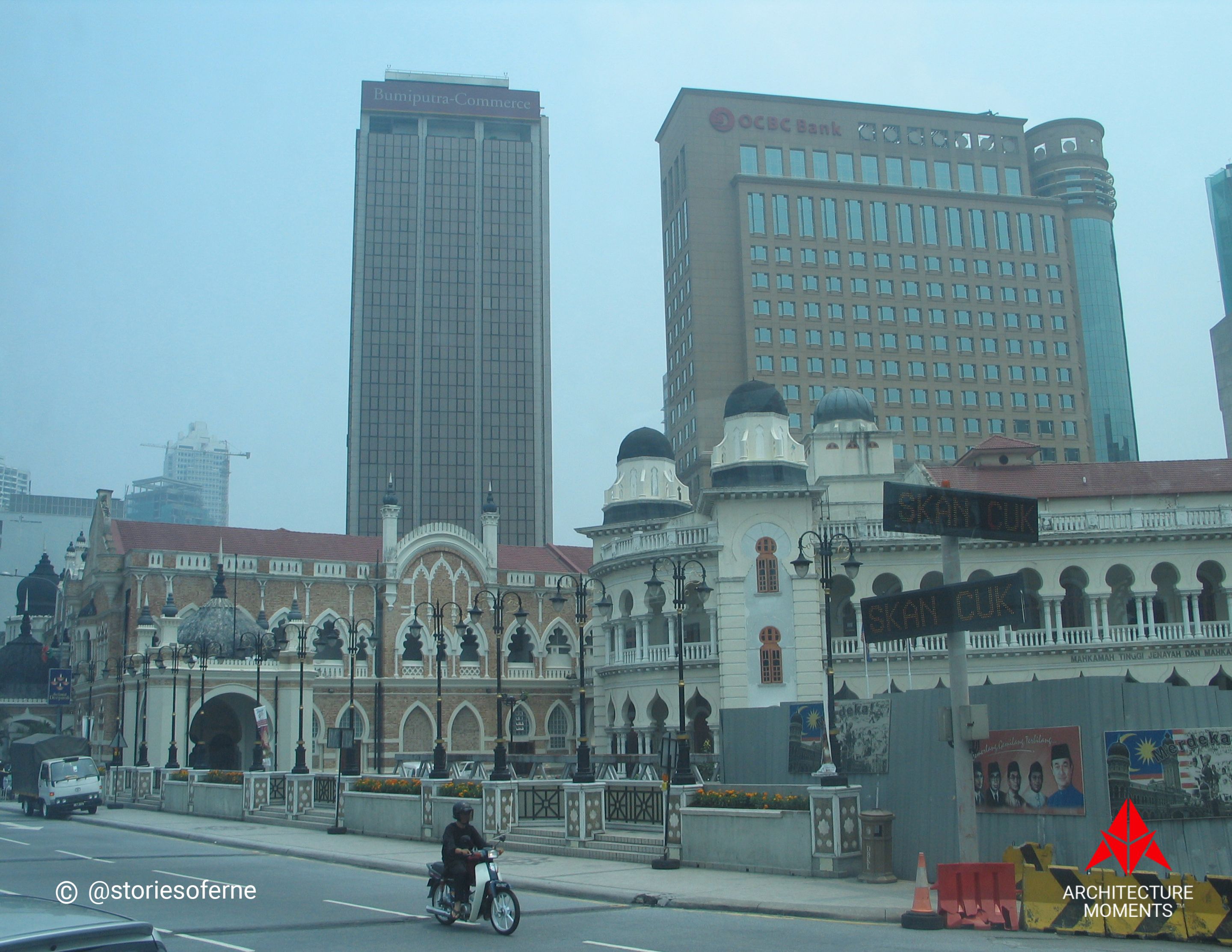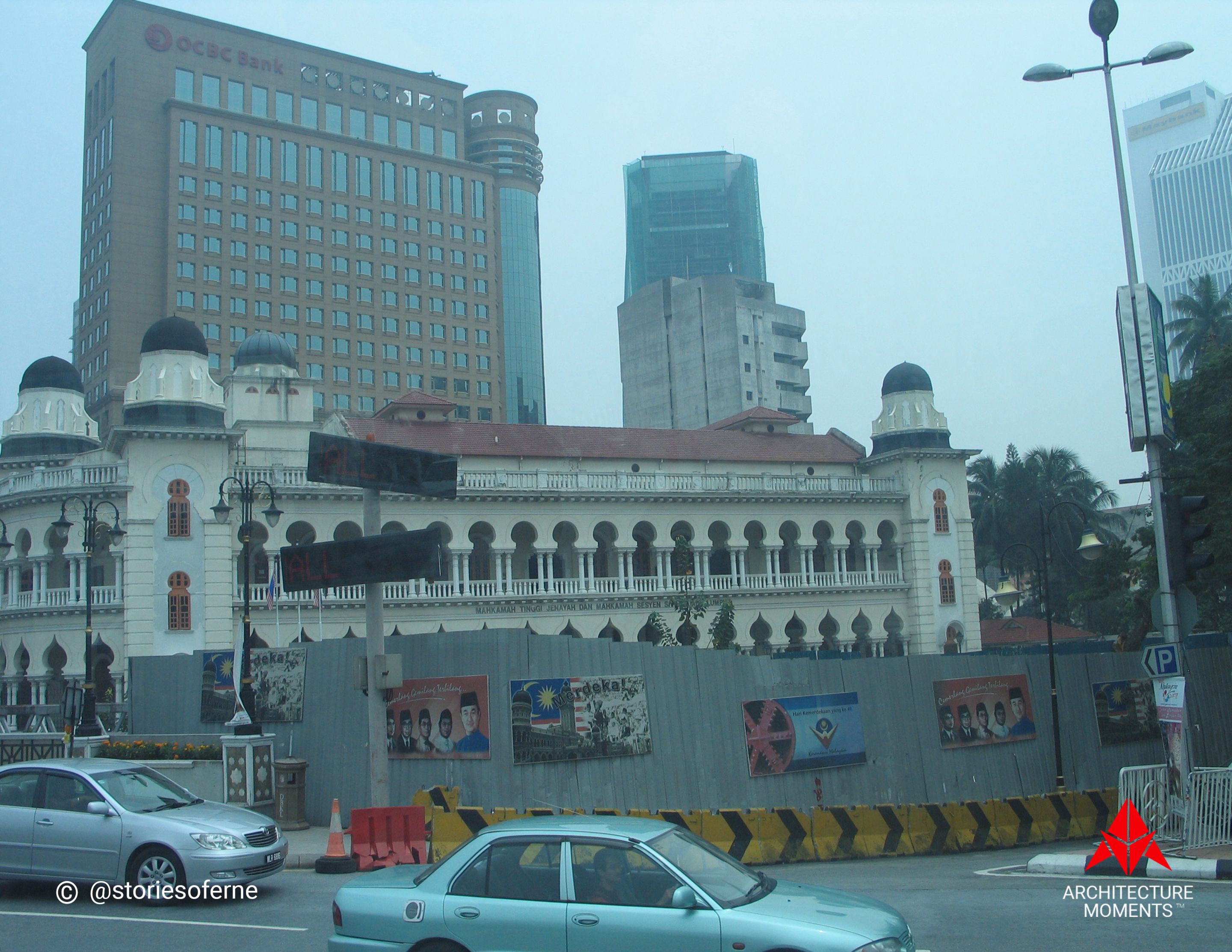 I could write an entire book to address all the awesome buildings and built spaces here. However, for the sake of this blog post, let's settle with the fundamentals so as not to overwhelm our coverage for this narrative.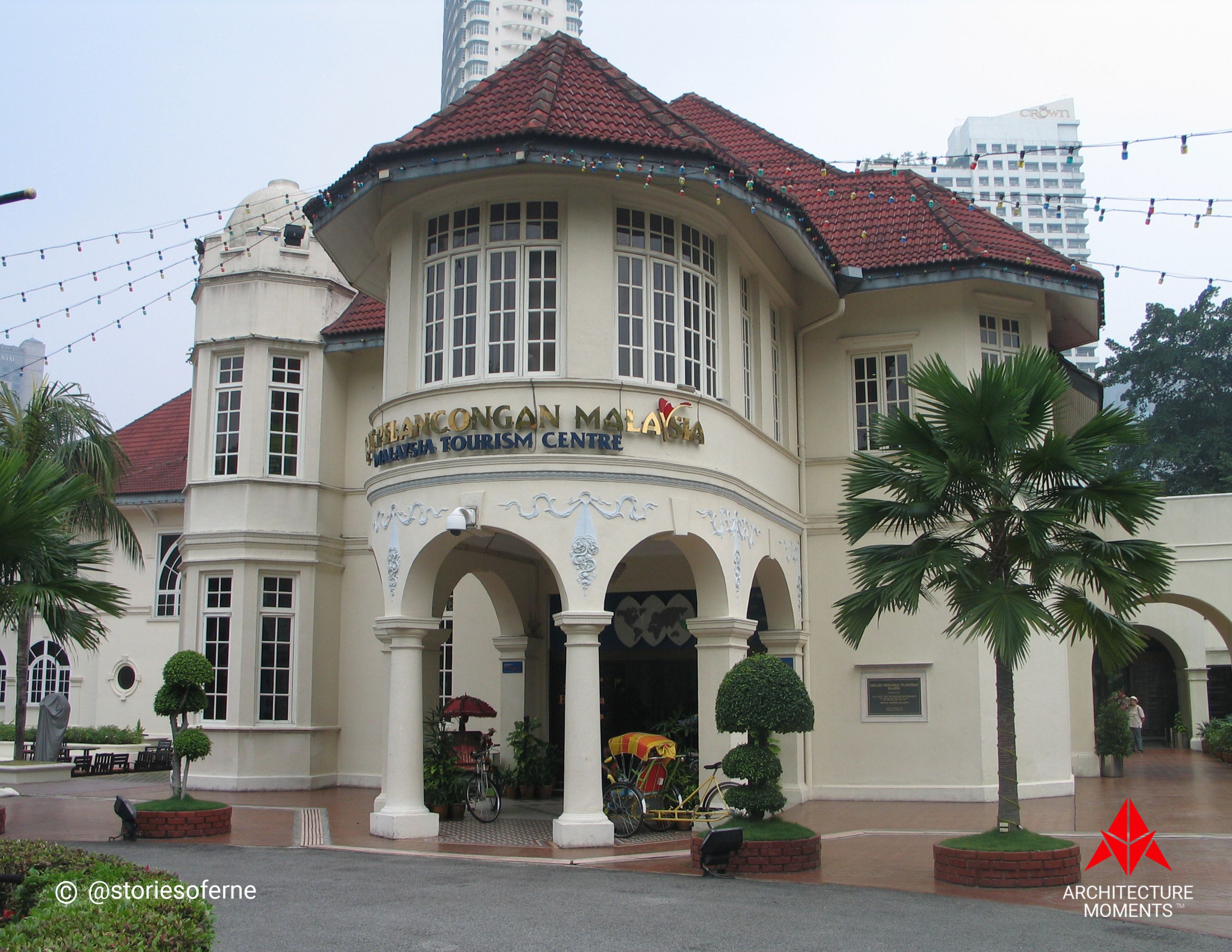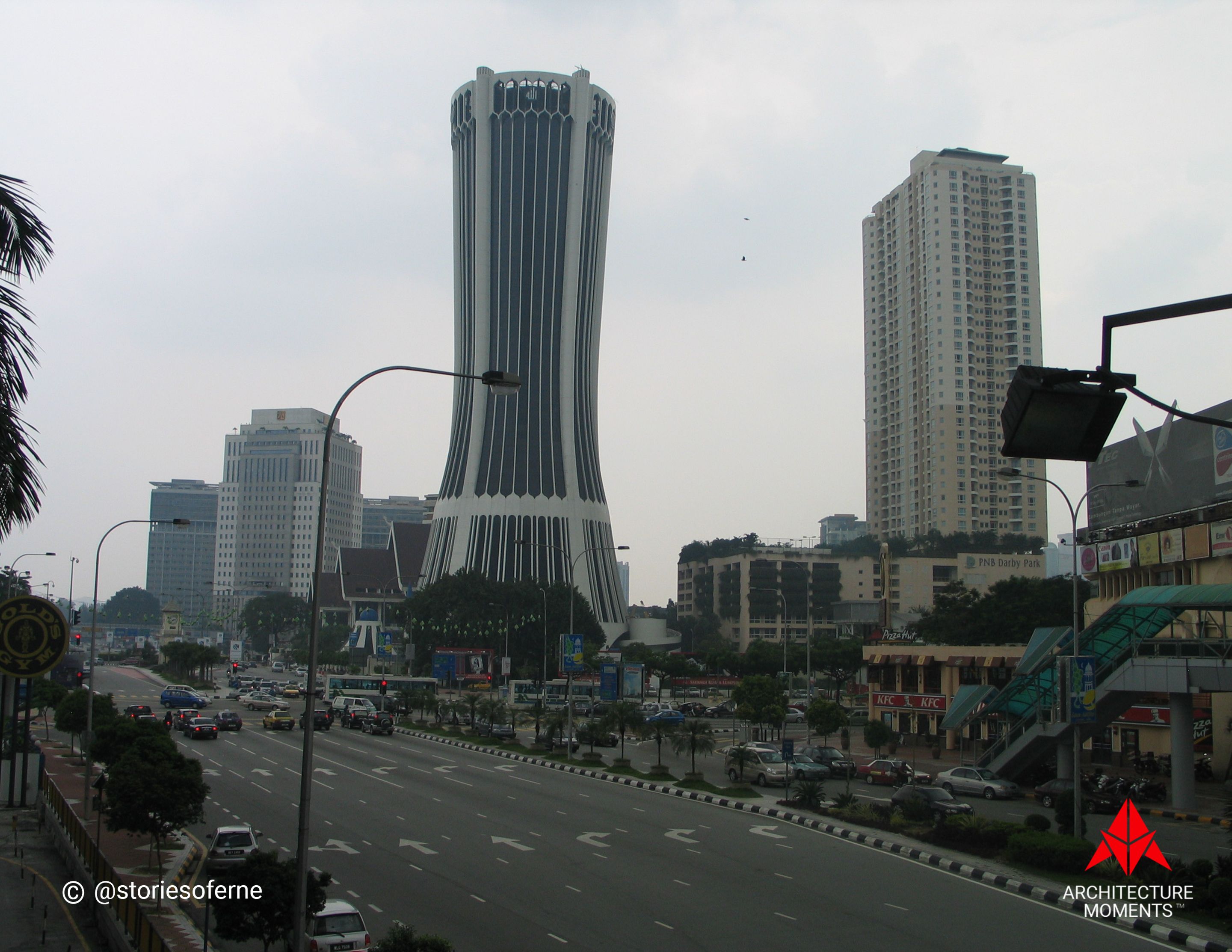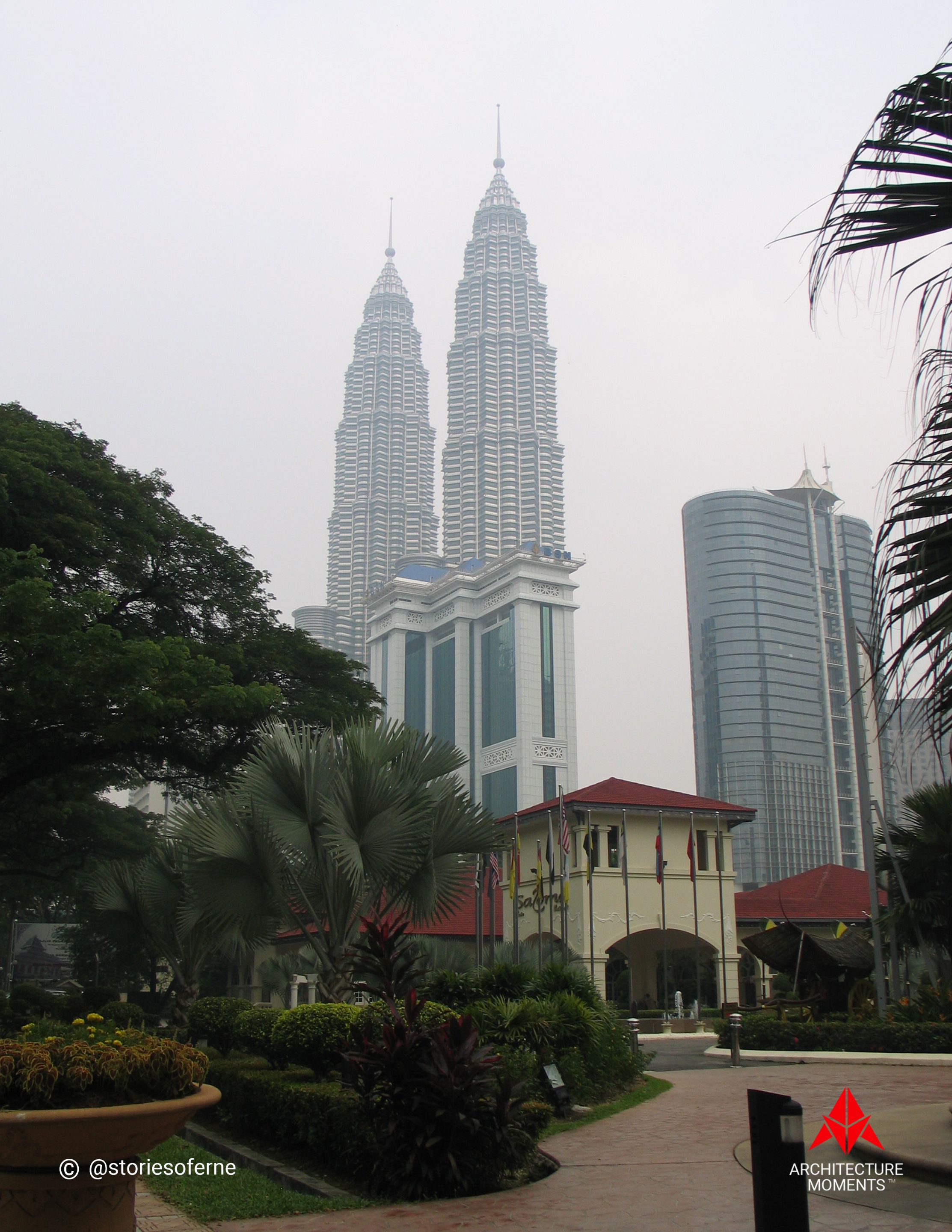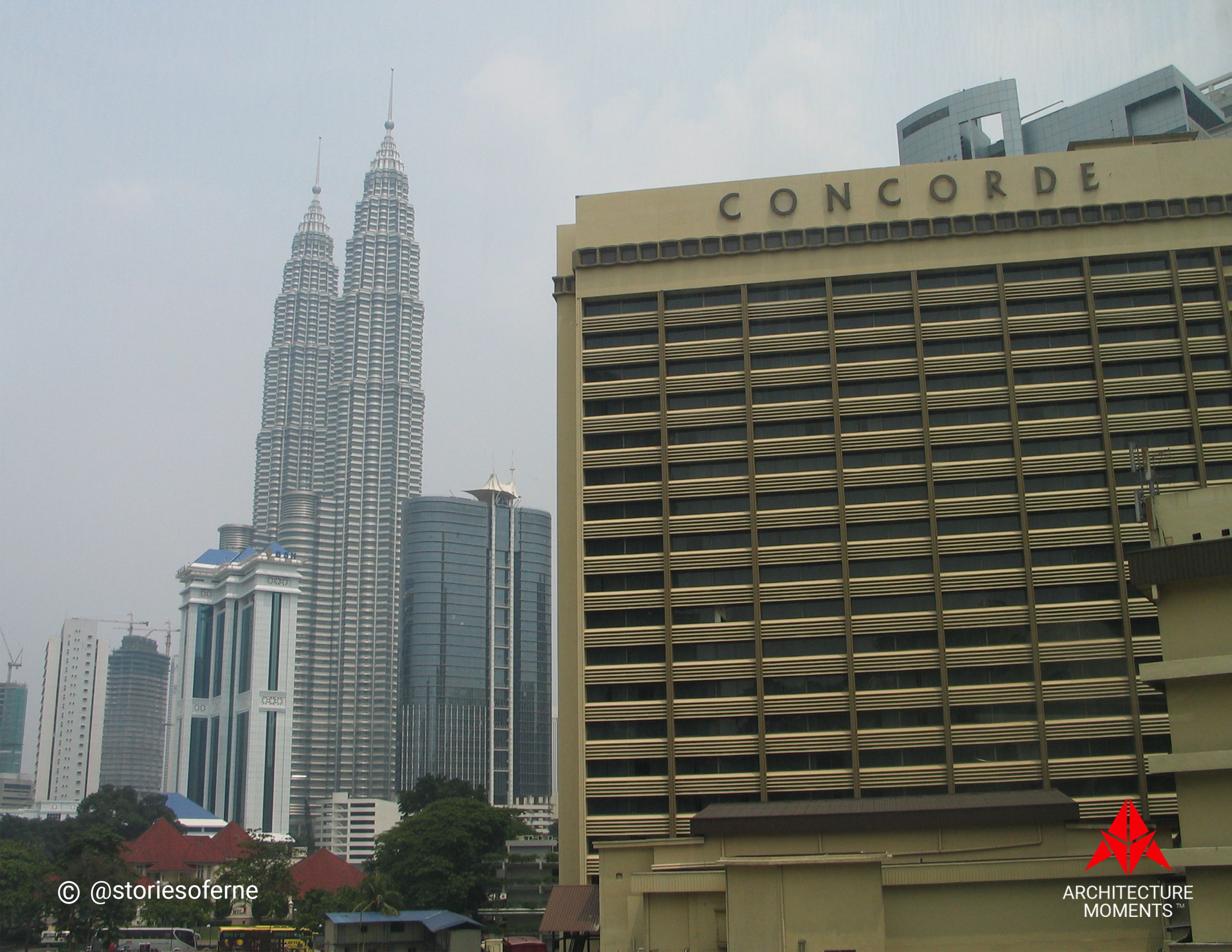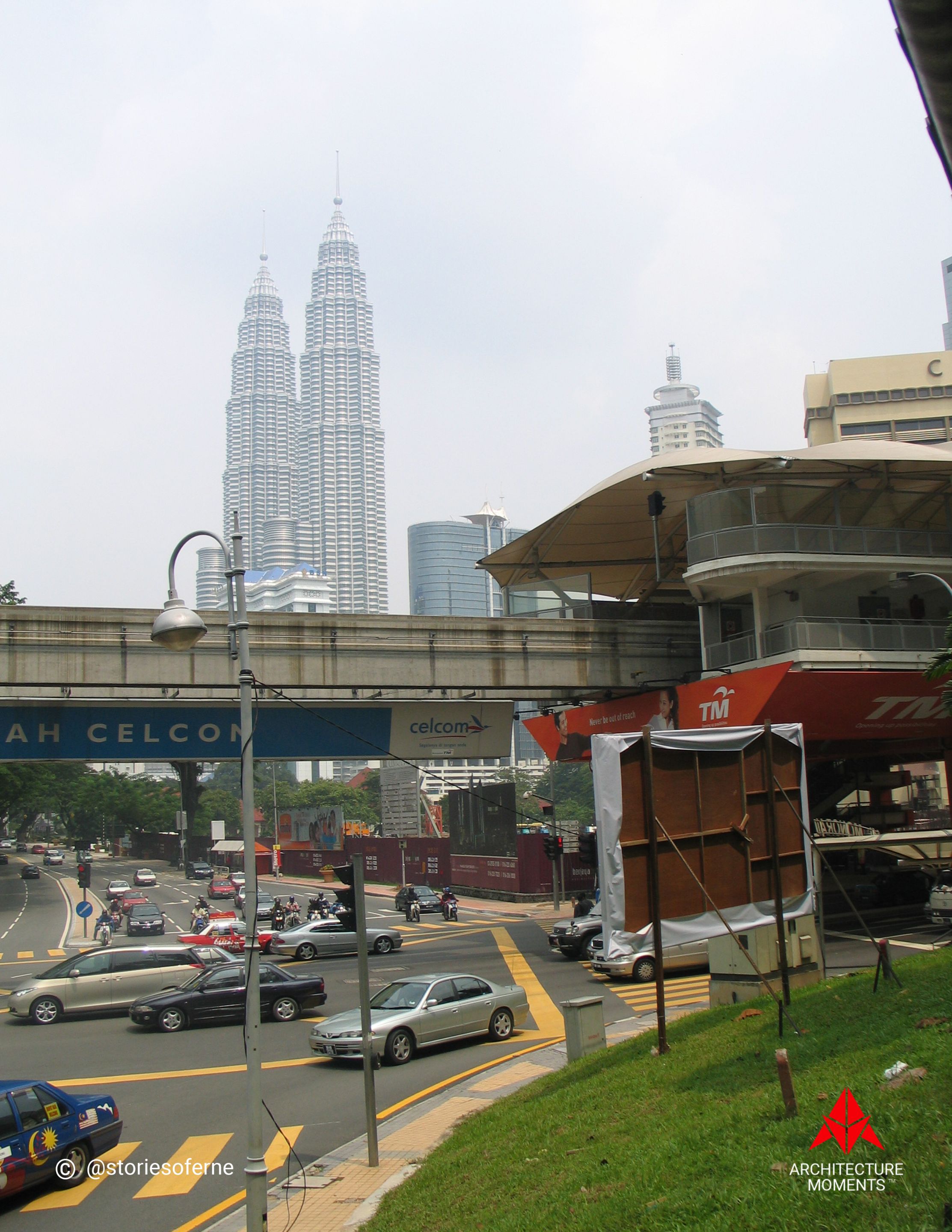 Even the Petronas Twin Towers could barely demonstrate their splendor due to the misty environmental condition.
Urban Architecture at its Finest
On the succeeding days of our city exploration, we were blessed with clear blue skies. And this was how the urban skyline appeared during this ideal weather.
"Oh, what a relief!" I exclaimed.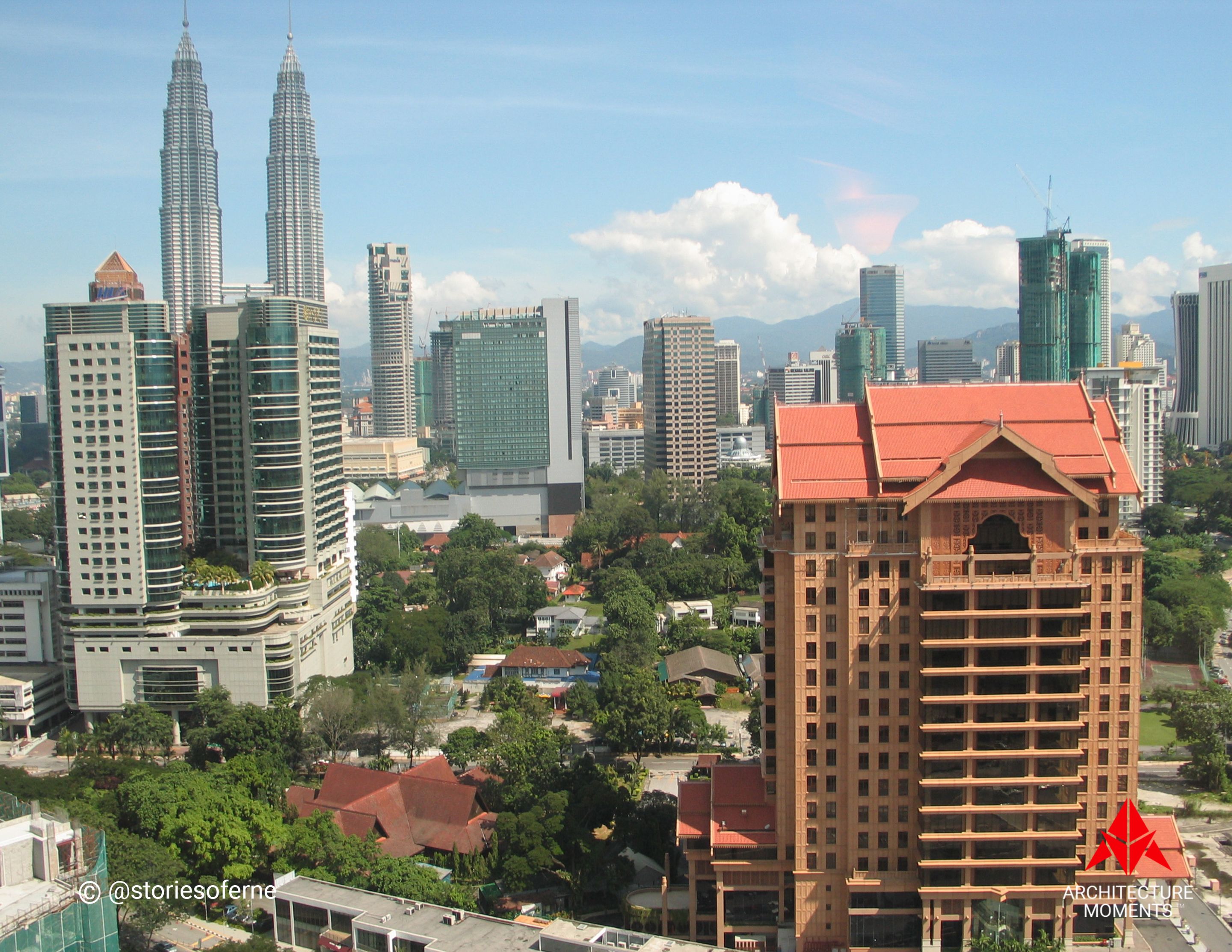 Isn't that a picturesque panorama of buildings, foliage, and mountain backdrops? The colorful vistas were simply breathtaking!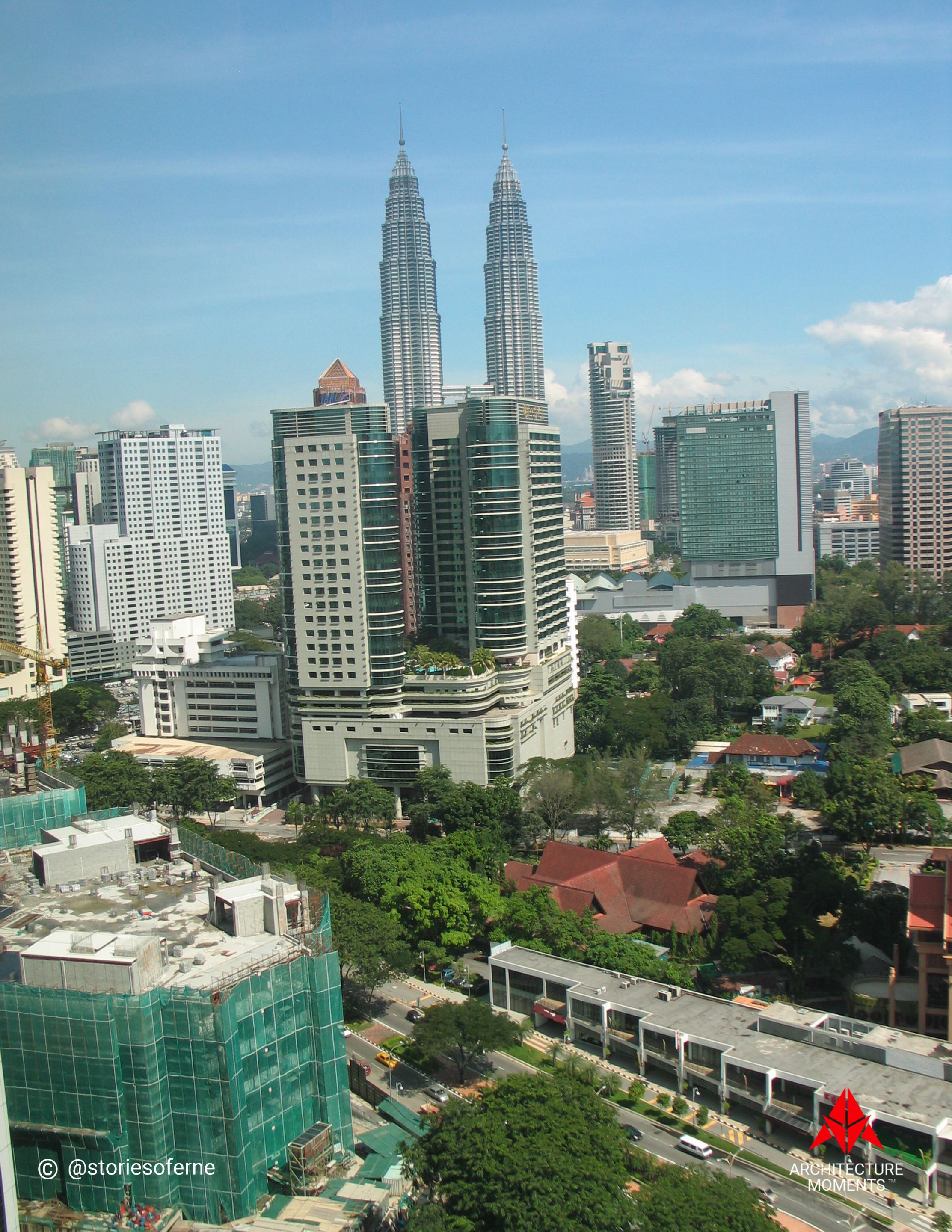 One of the most convenient ways to travel around the metropolis was via the overhead railway system. Design-wise, the structural components that stabilize the entire train network were typically conventional as compared to the infrastructures of other highly developed countries.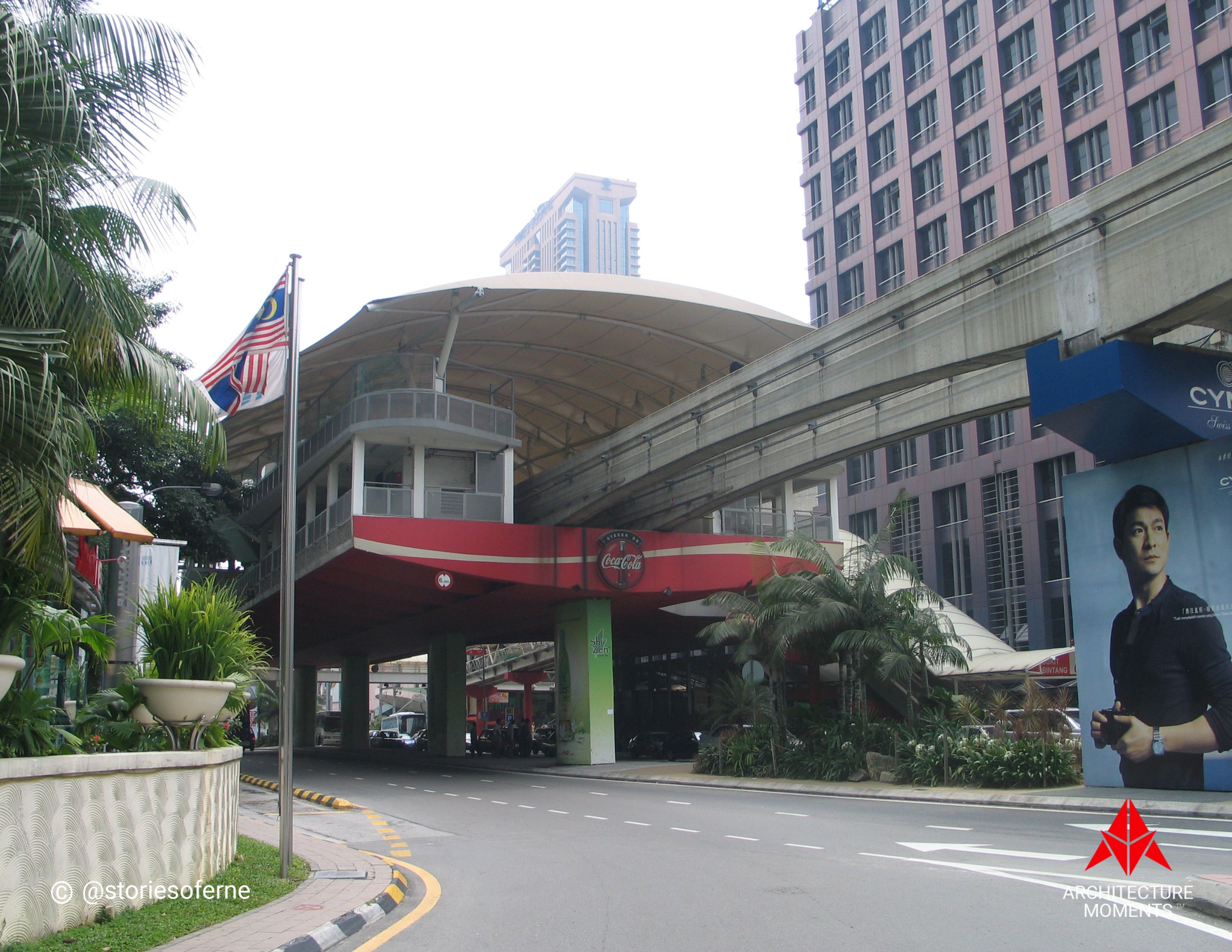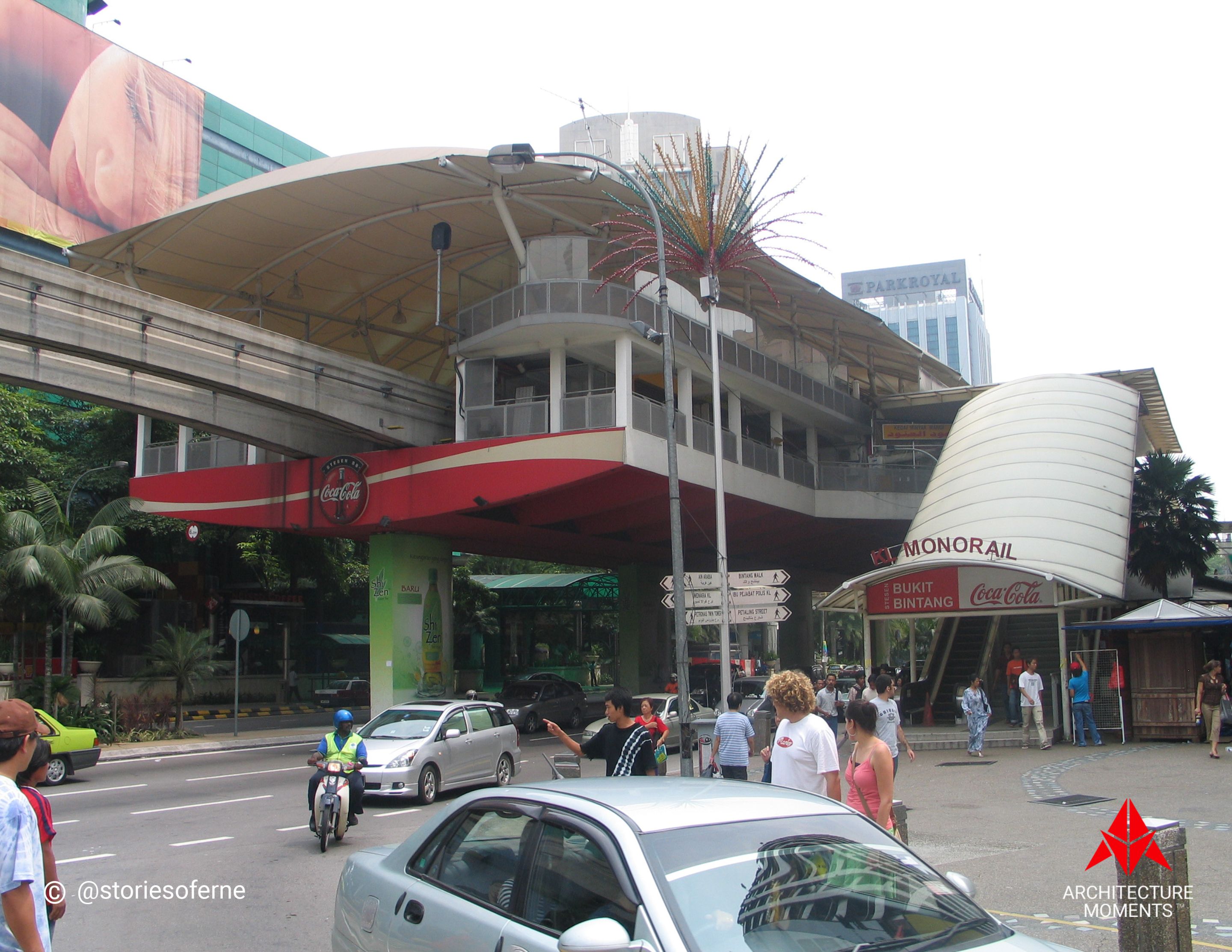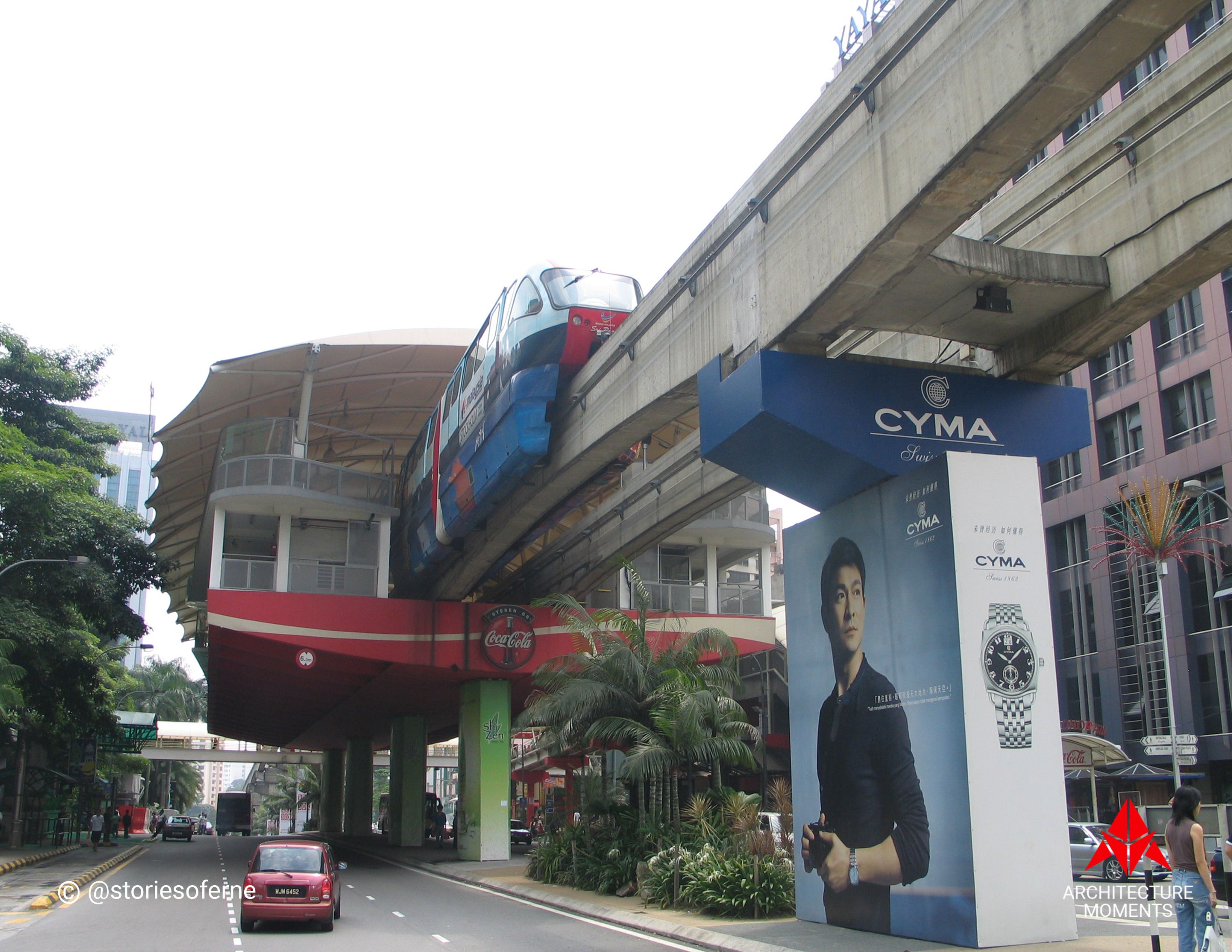 Thus, we took advantage of the monorails to transport us to various strategic locations where we continued experiencing the impressive physical environments.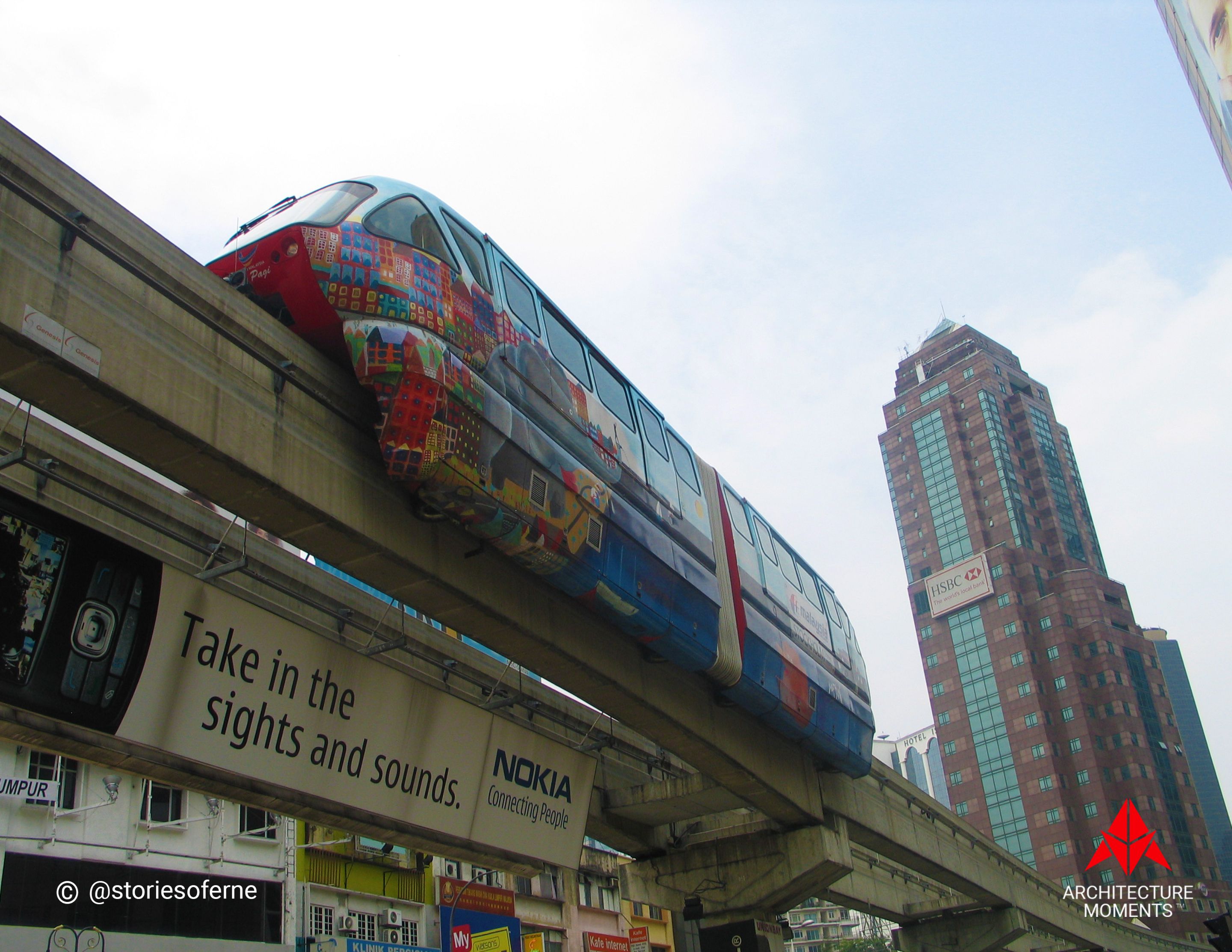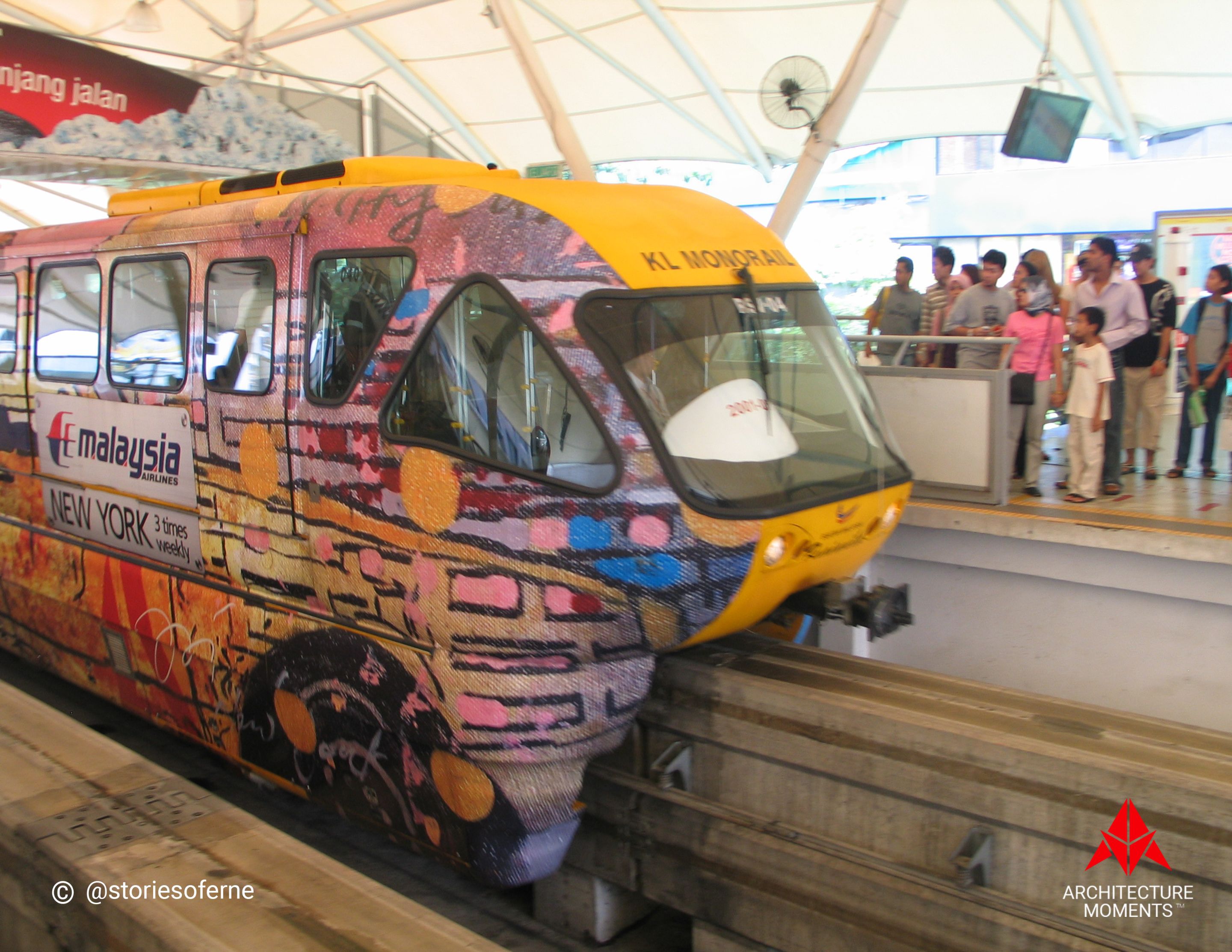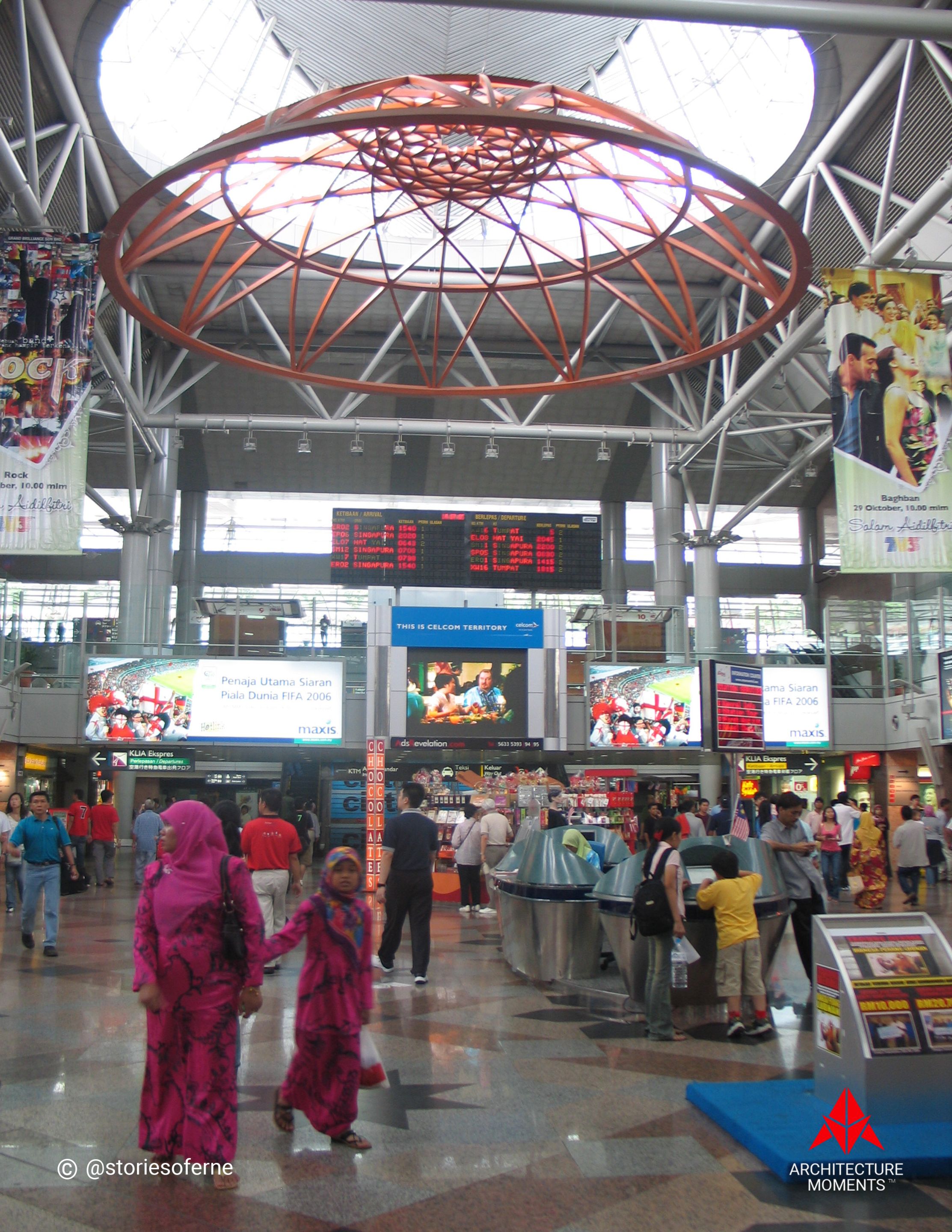 The perfect weather was definitely worth it because the sunny ambiance provided all the necessary warmth, stamina, and natural light to brighten the city's interesting plethora of remarkable architecture.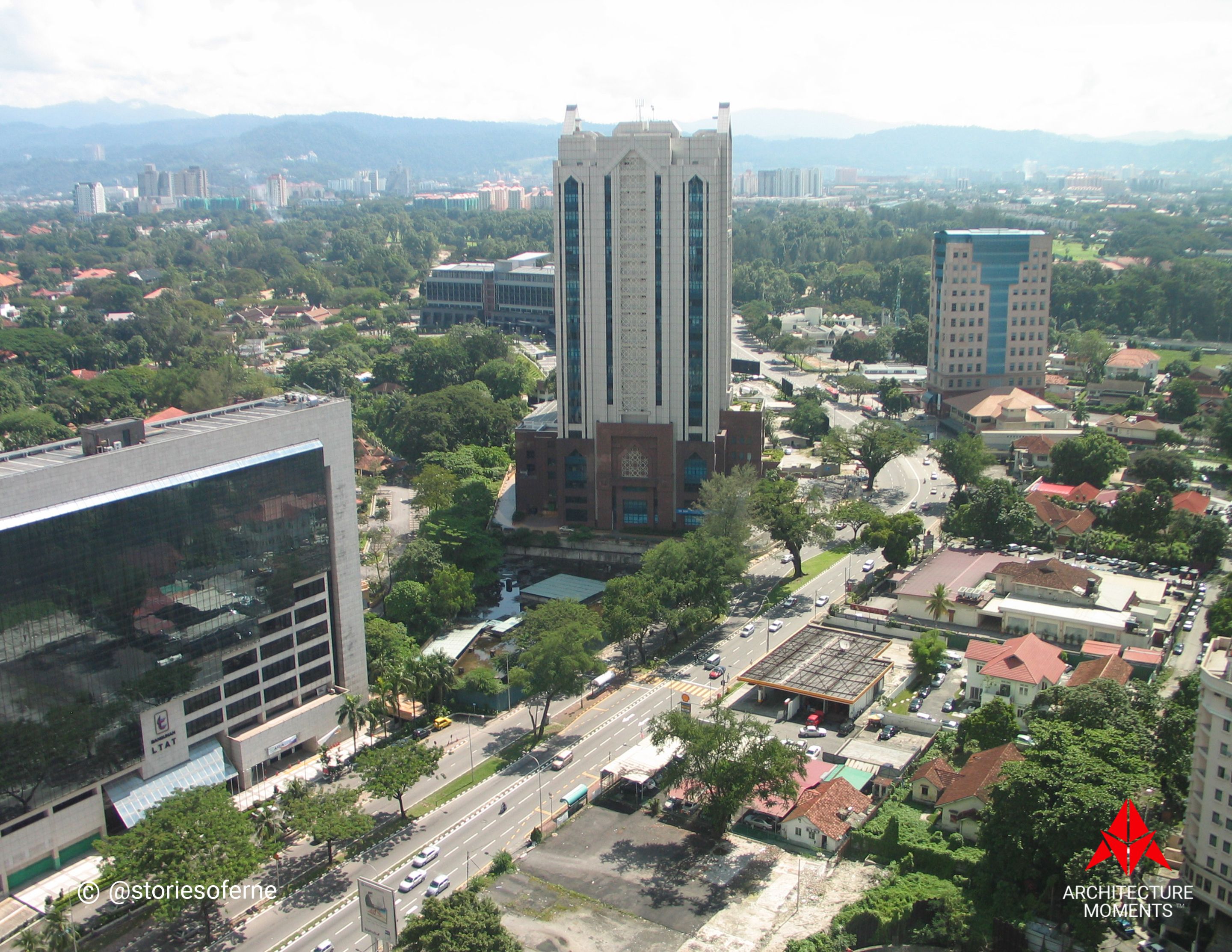 However, that didn't stop there. You see, Kuala Lumpur at night was an equally spectacular treat for the senses.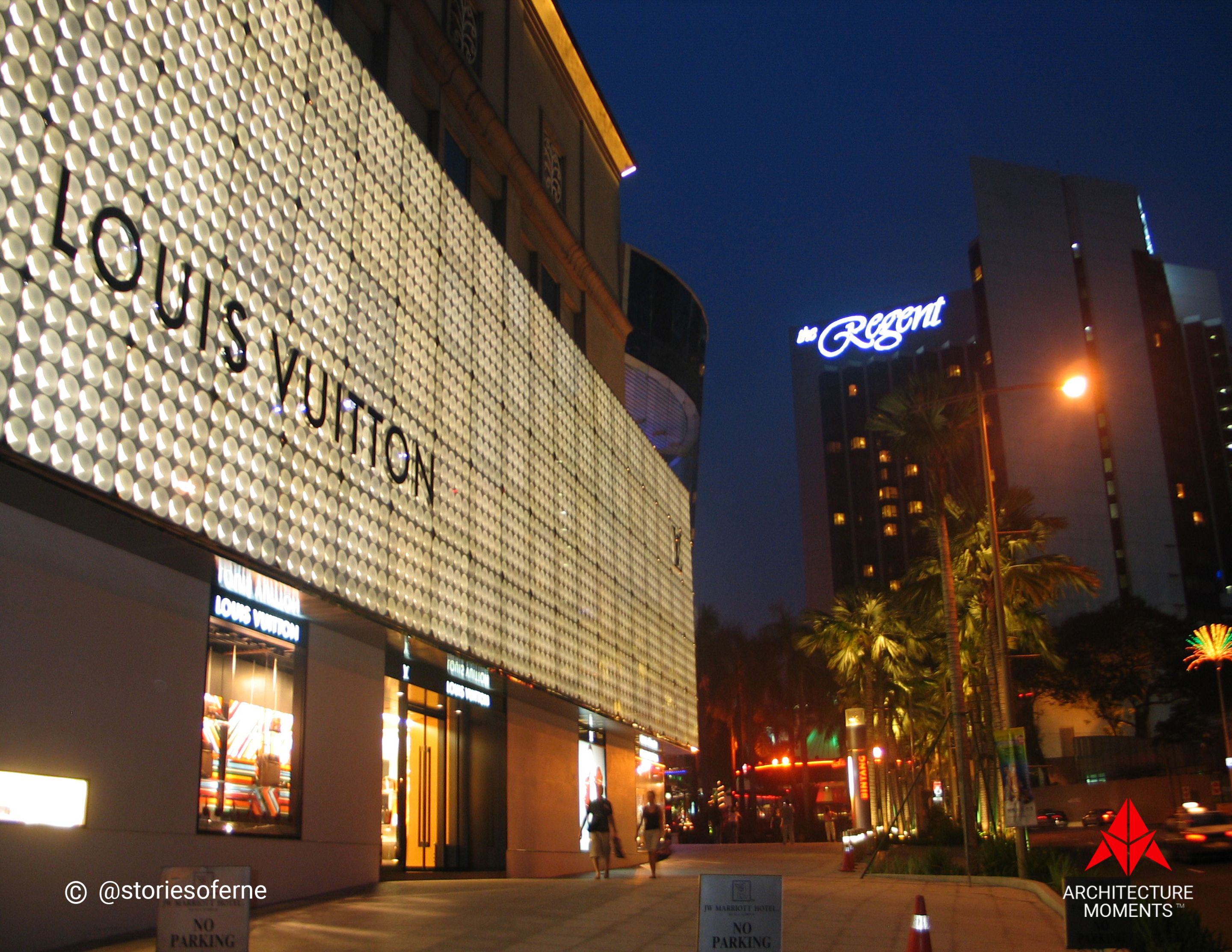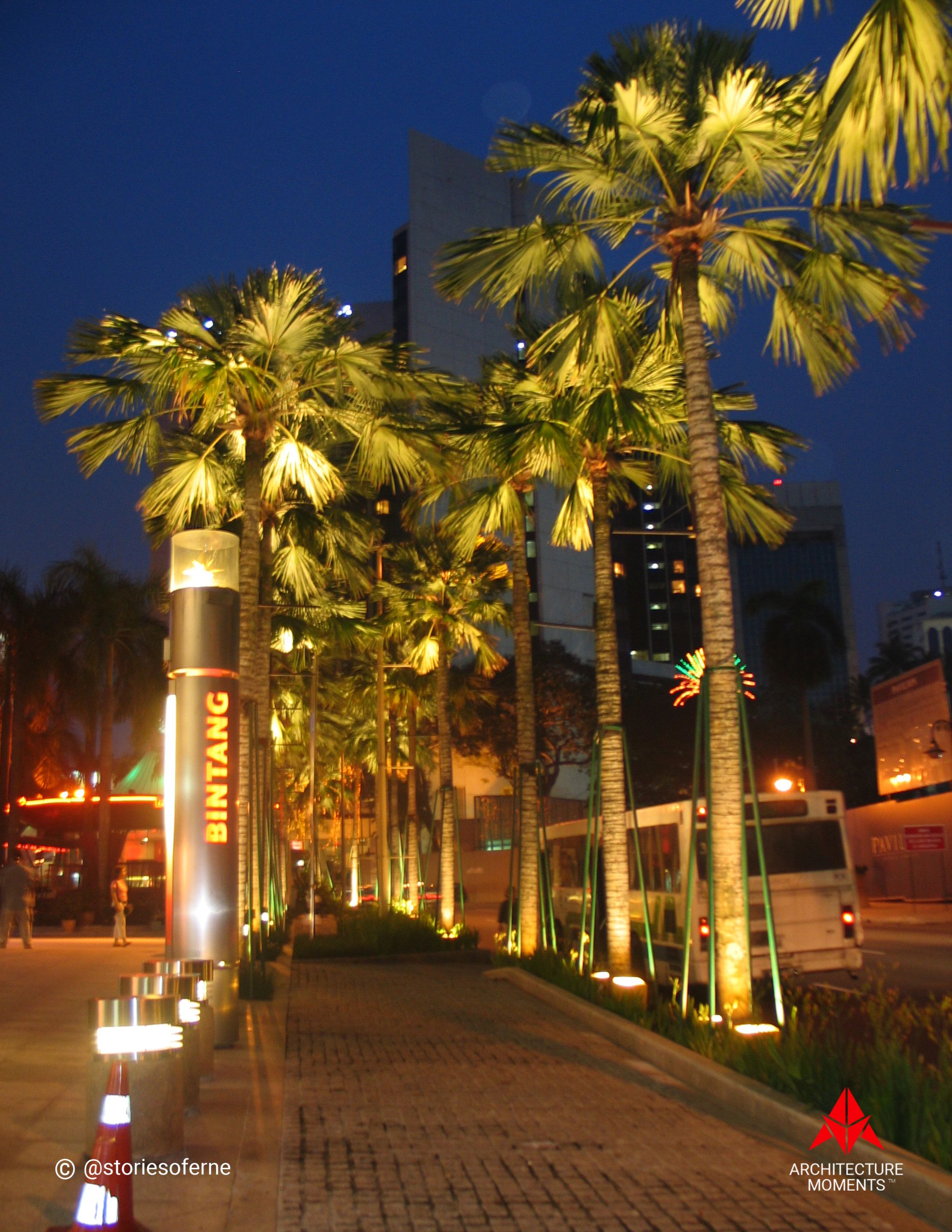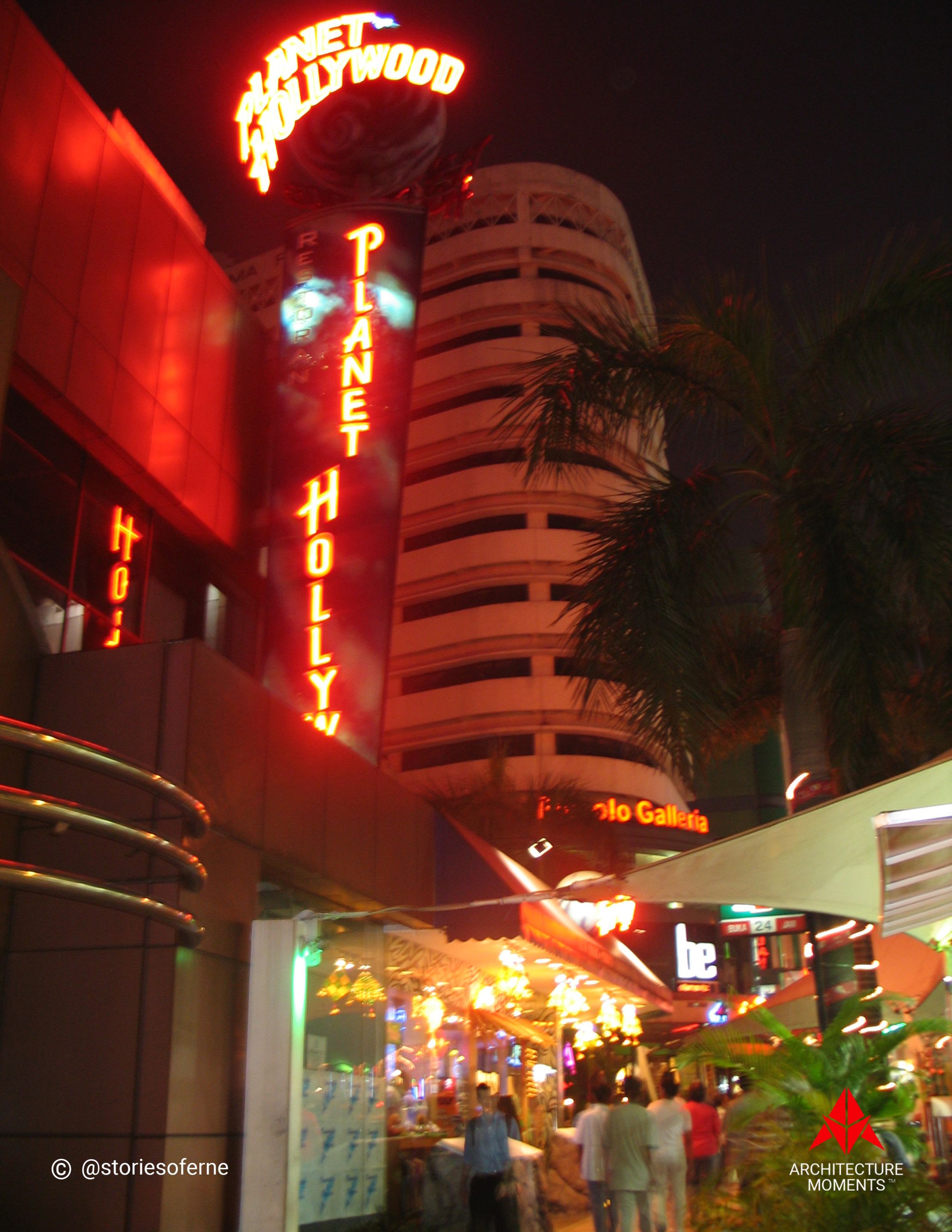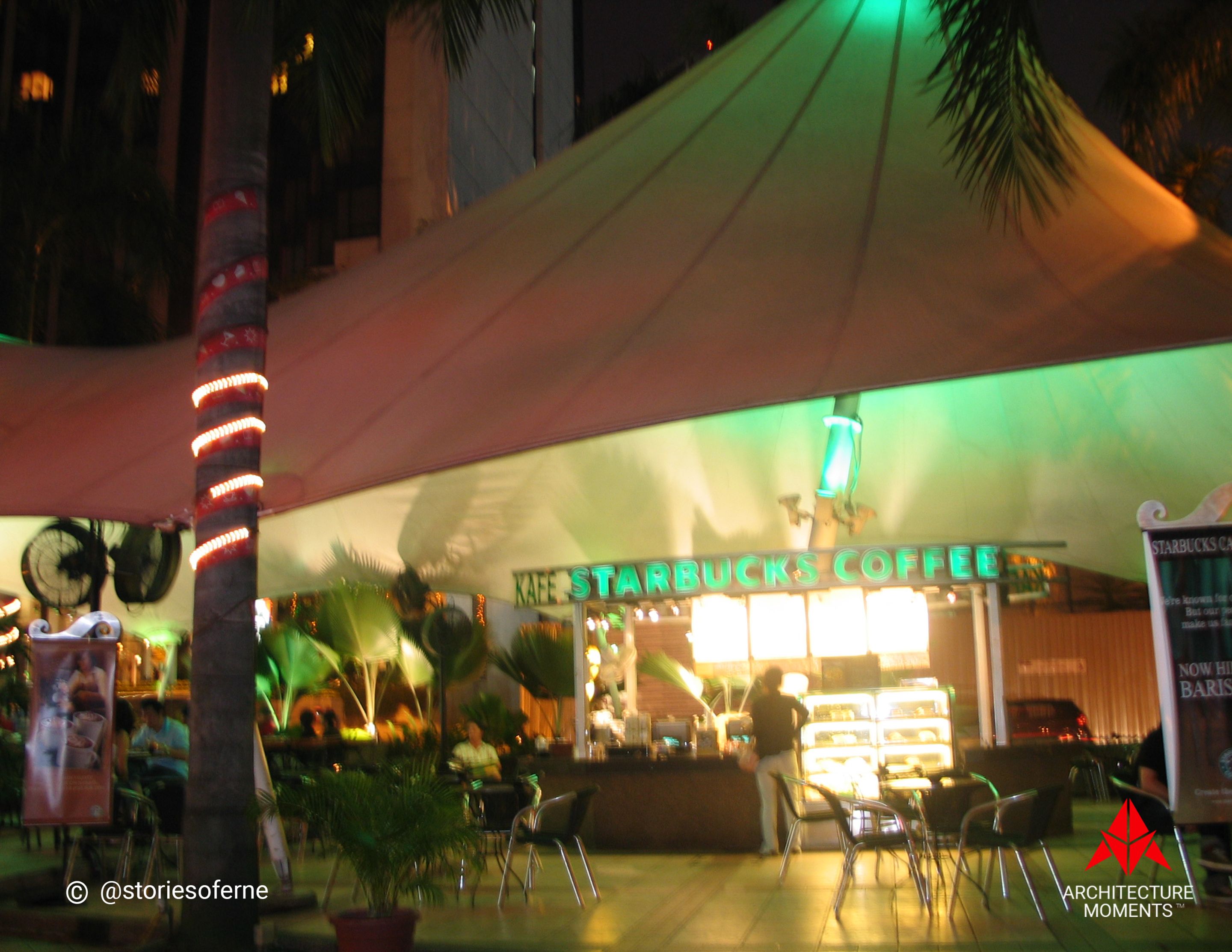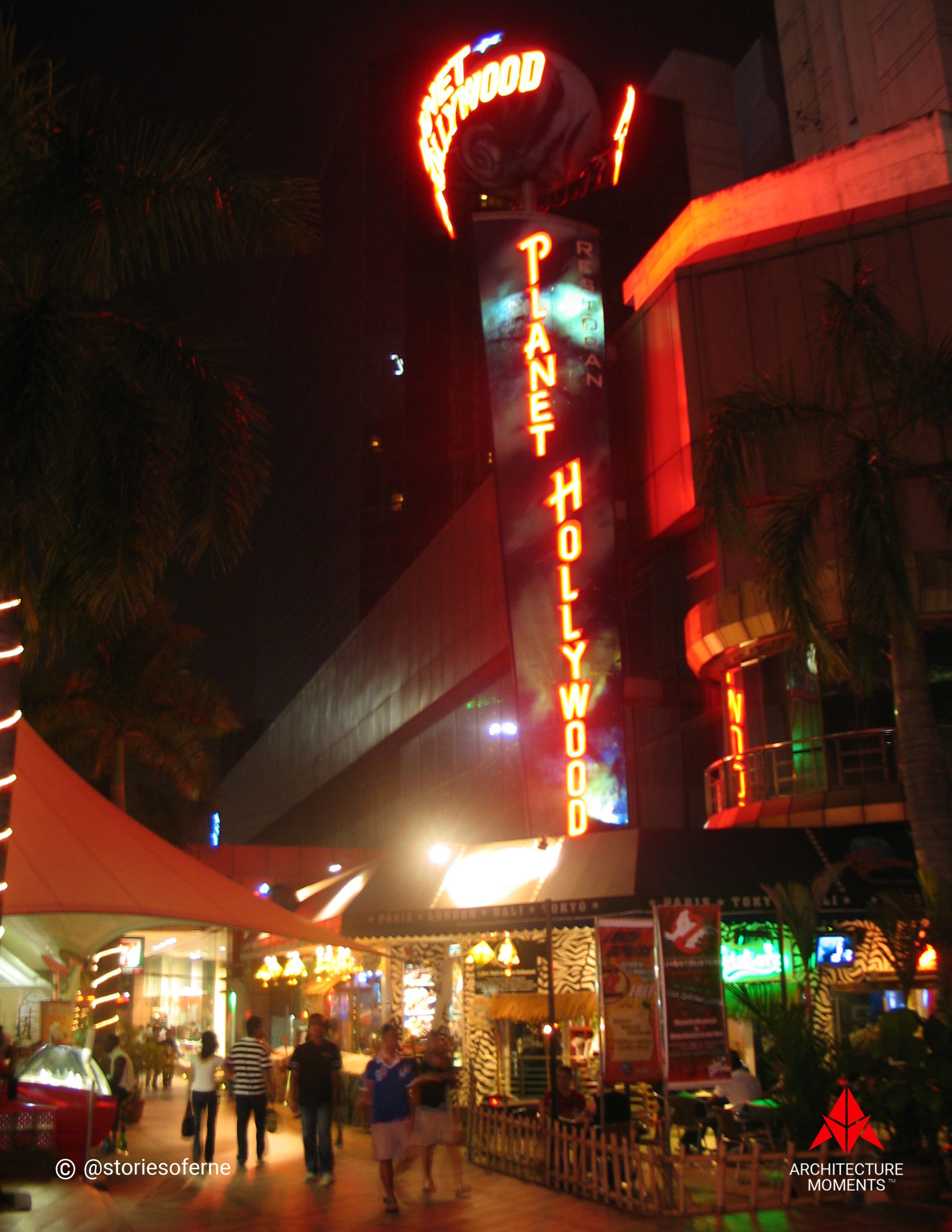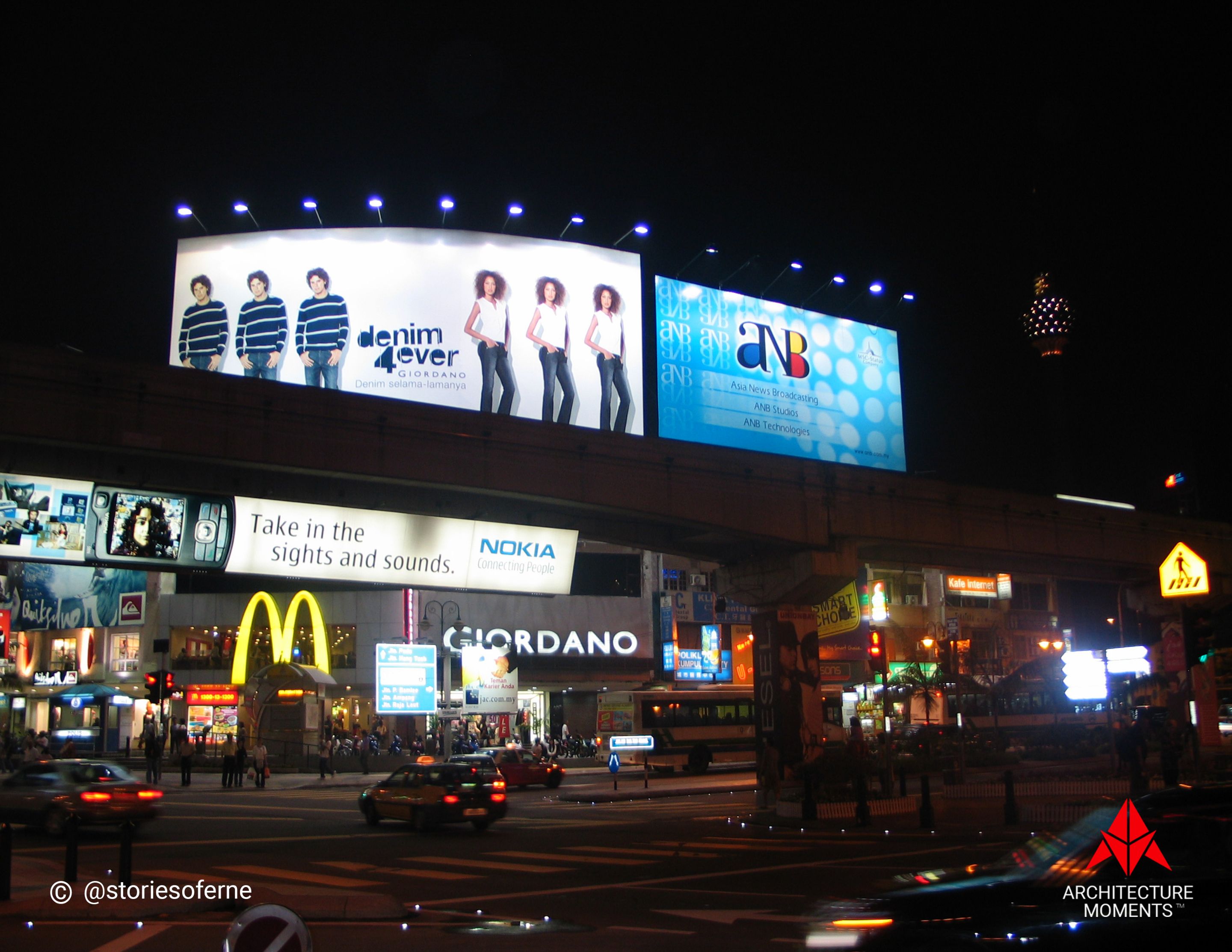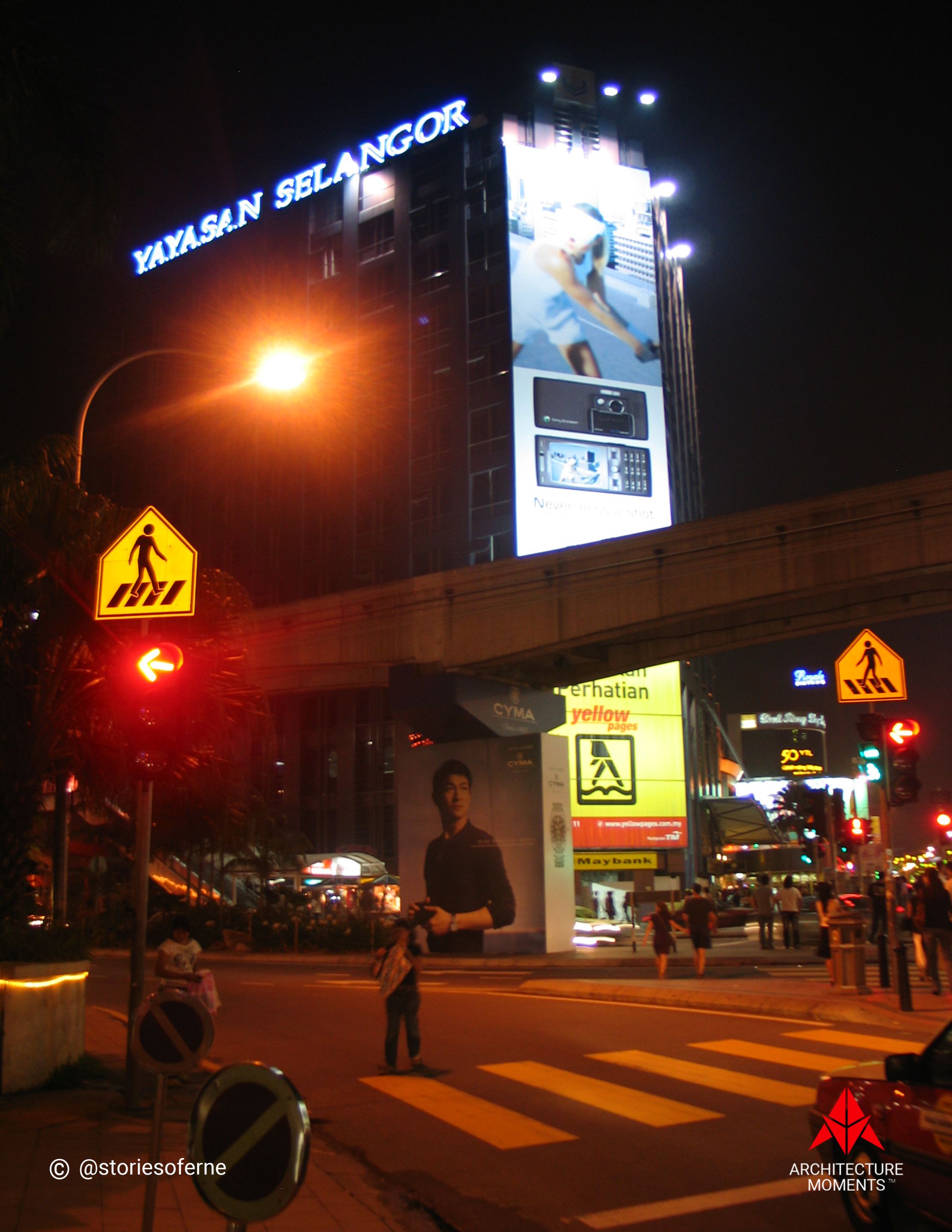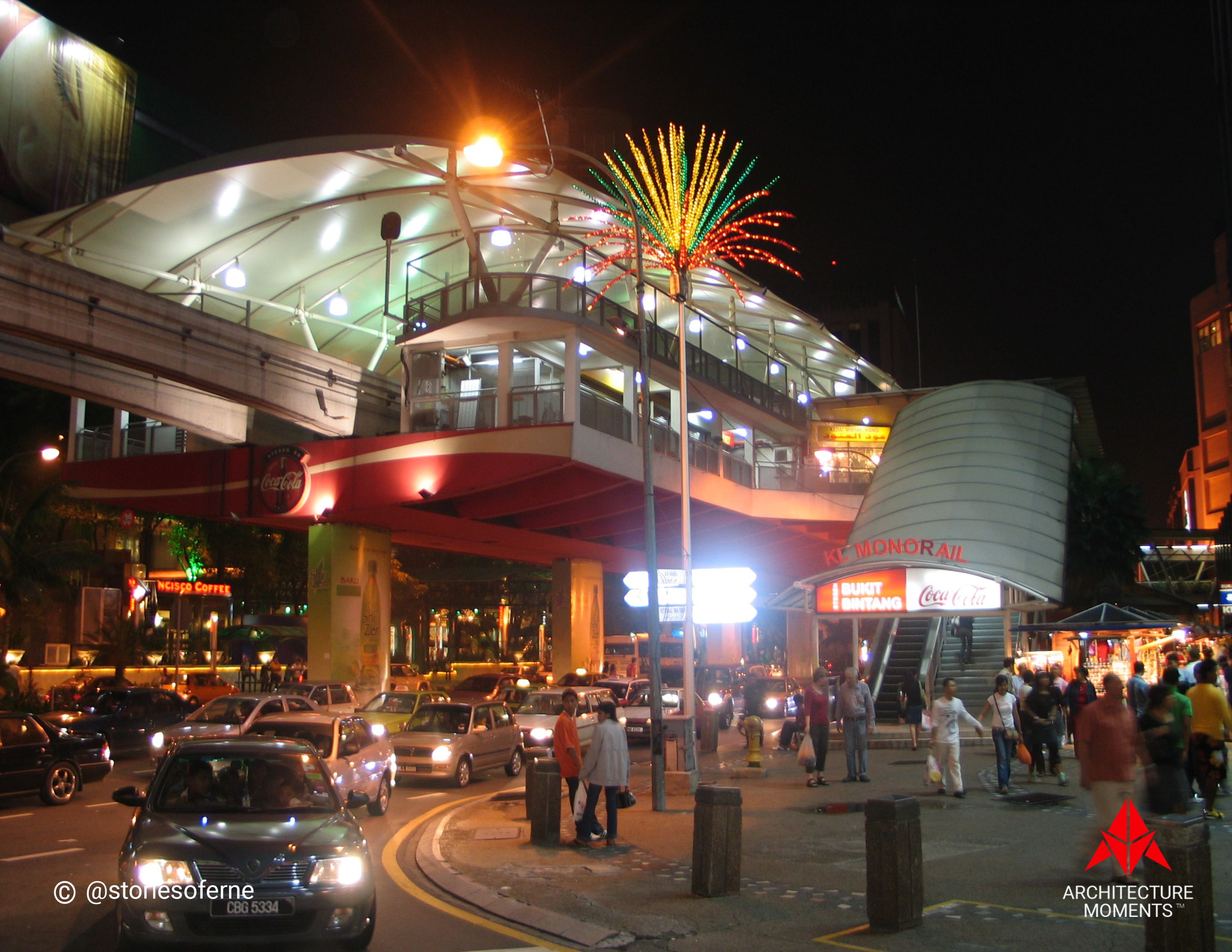 With its alluring lights, entertaining events, and captivating activities, everything ran smoothly when it came to the different architectural marvels in the neighborhood.
The Majestic Petronas Twin Towers and Suria KLCC
Let's now direct our attention to Malaysia's sensational emblem of architecture. If you've watched the popular 1999 movie "Entrapment" where Sean Connery and Catherine Zeta-Jones were the main protagonists, this iconic building was featured there during major action scenes. And that film was responsible for catapulting this landmark's fame for many years.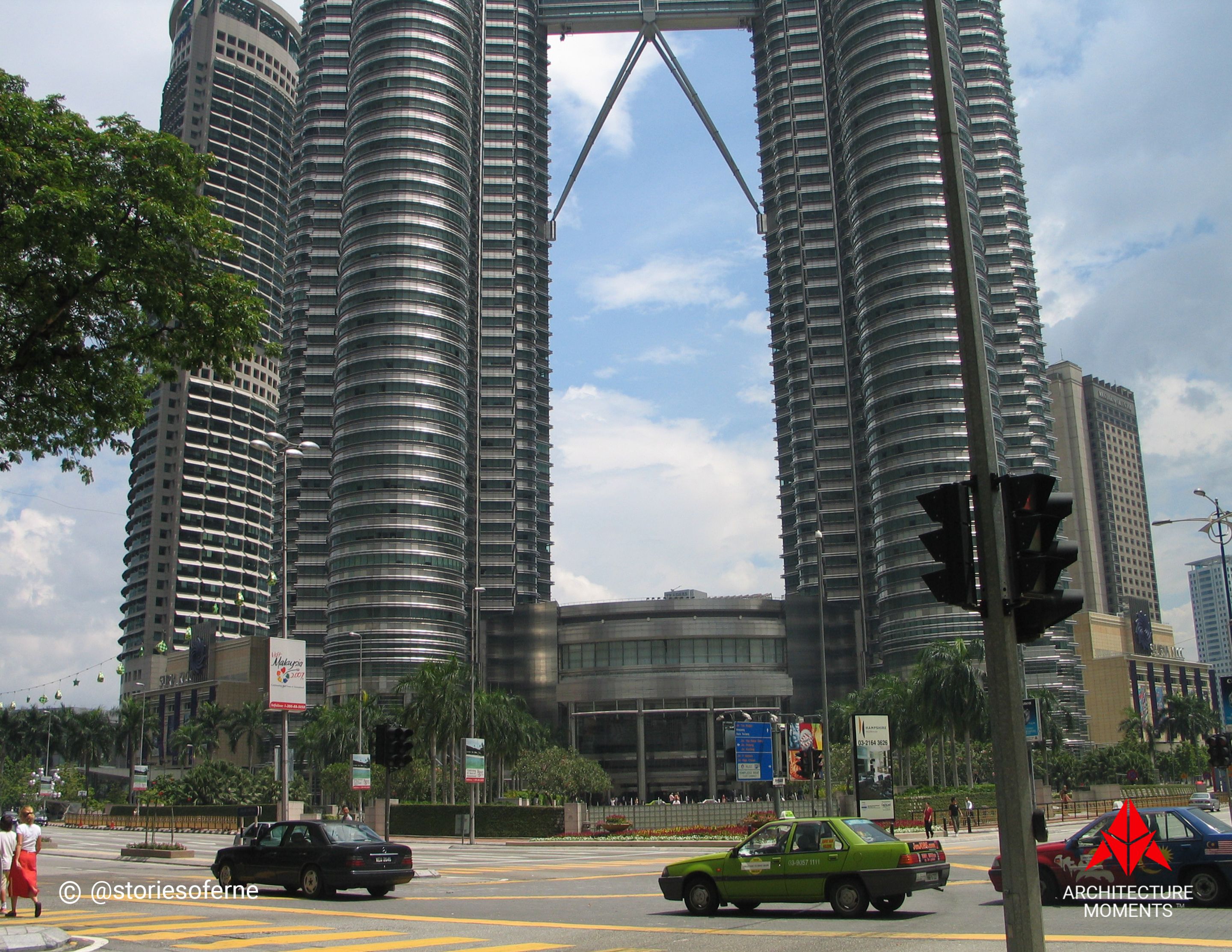 Did you know that the Twin Towers was built to serve as the headquarters of Petronas, Malaysia's national petroleum company? This stunning skyscraper was designed by renowned Argentinean-American architect Cesar Pelli, completed in 1998, and was our planet's tallest building during its prime (1998 to 2004).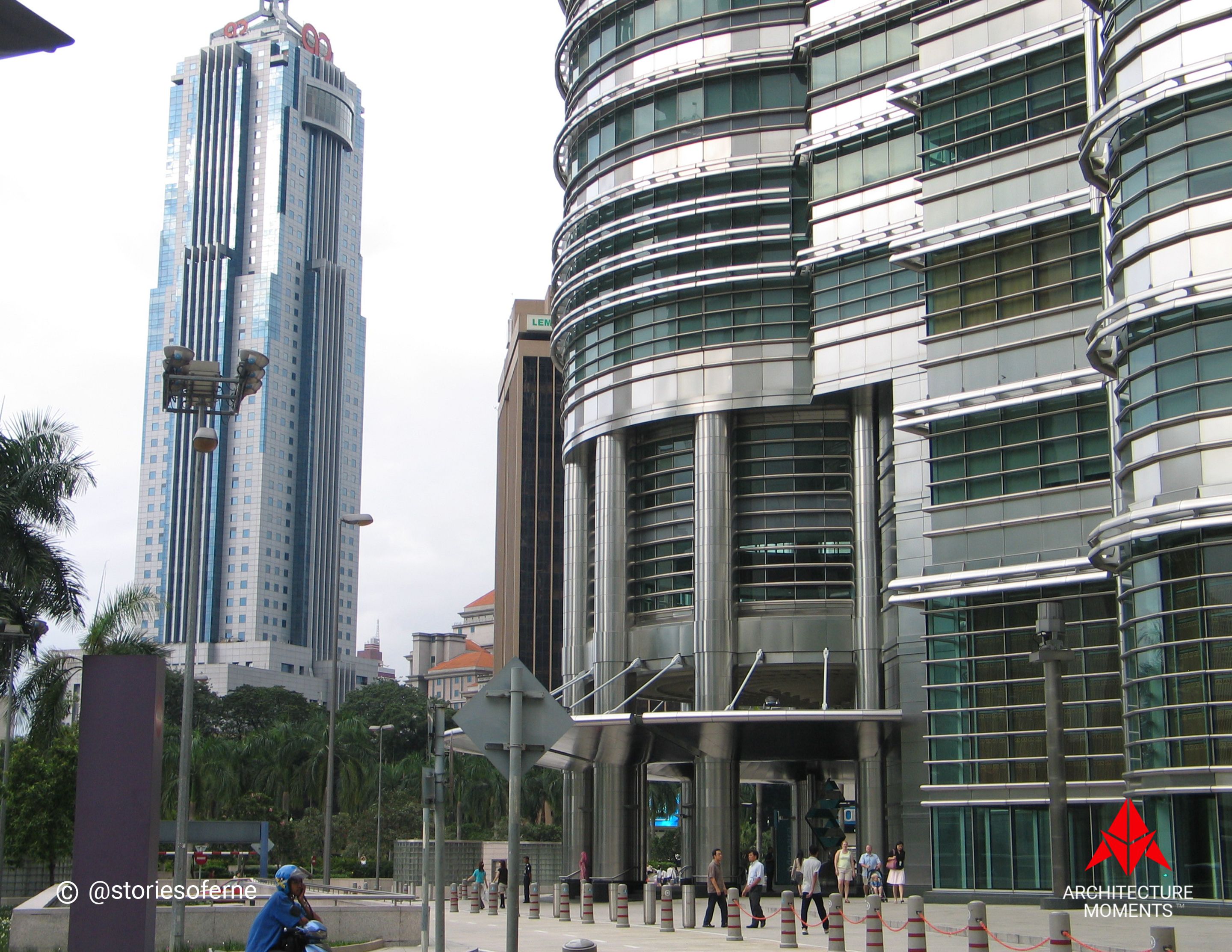 For vertical stability, the towers were reinforced by the state-of-the-art technology of the 21st century called "Tube in Tube Design", invented by leading architect Fazlur Rahman Khan.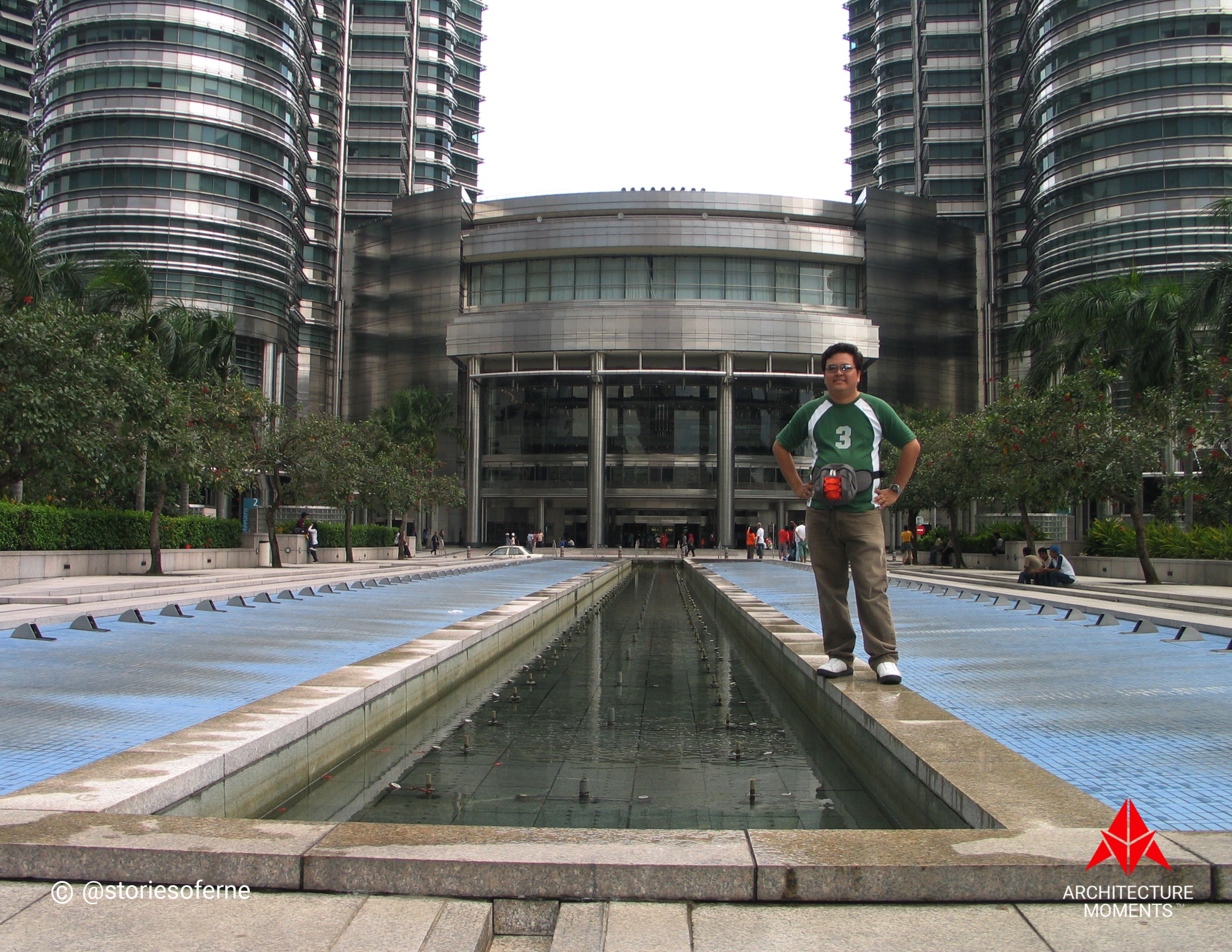 In the field of structural engineering, the tube was created to be a system where lateral loads (wind, seismic, impact) is resisted. As a result, the high-rise building is designed similar to a hollow cylinder, perpendicularly cantilevered to the lower ground. What an incredibly ingenious feat of engineering!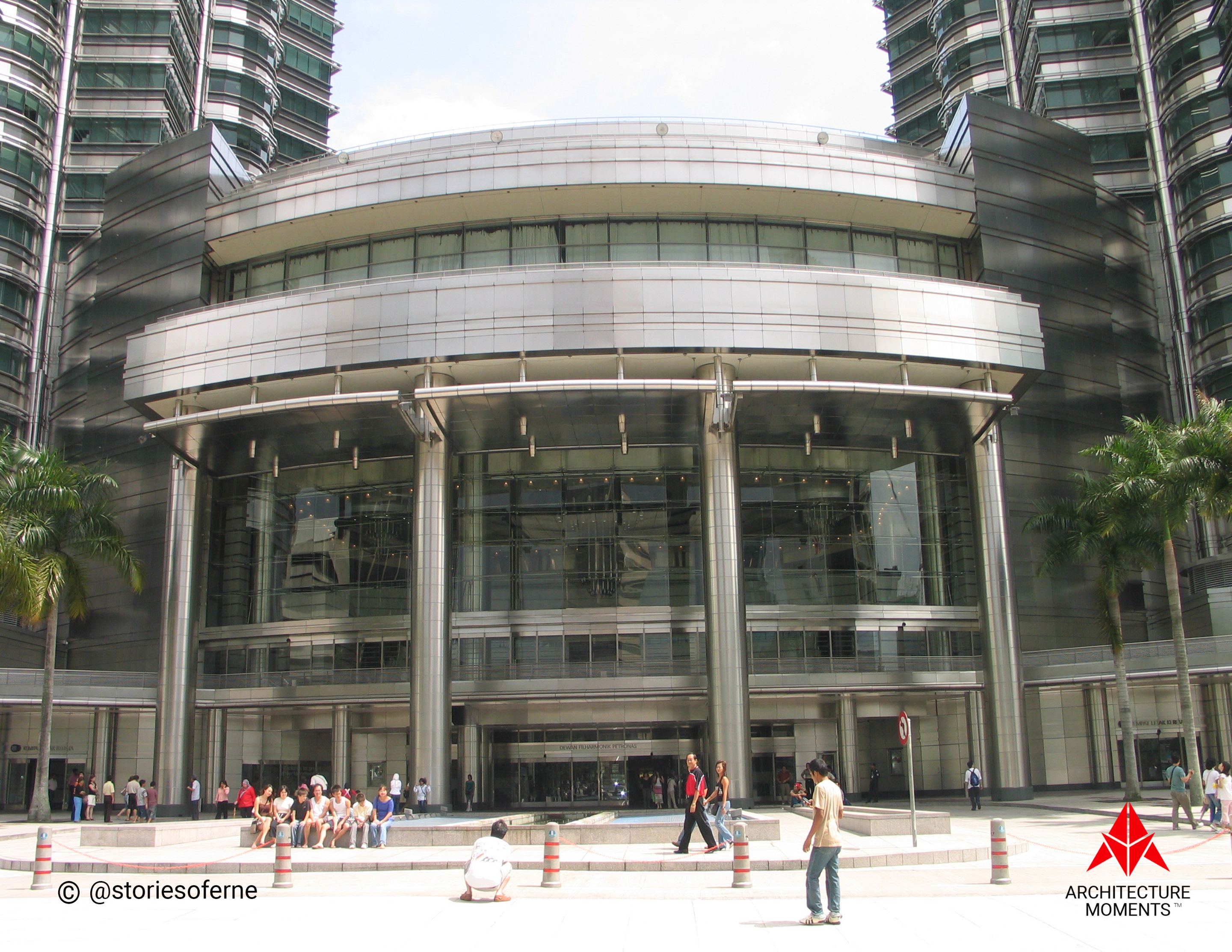 The 88-floor double skyscraper (with 5 levels being underground) was primarily constructed of reinforced concrete, layered on the outer skin with a steel and glass facade to resemble traditional motifs used in Islamic Art, an authentic reflection of Malaysia's Muslim religion.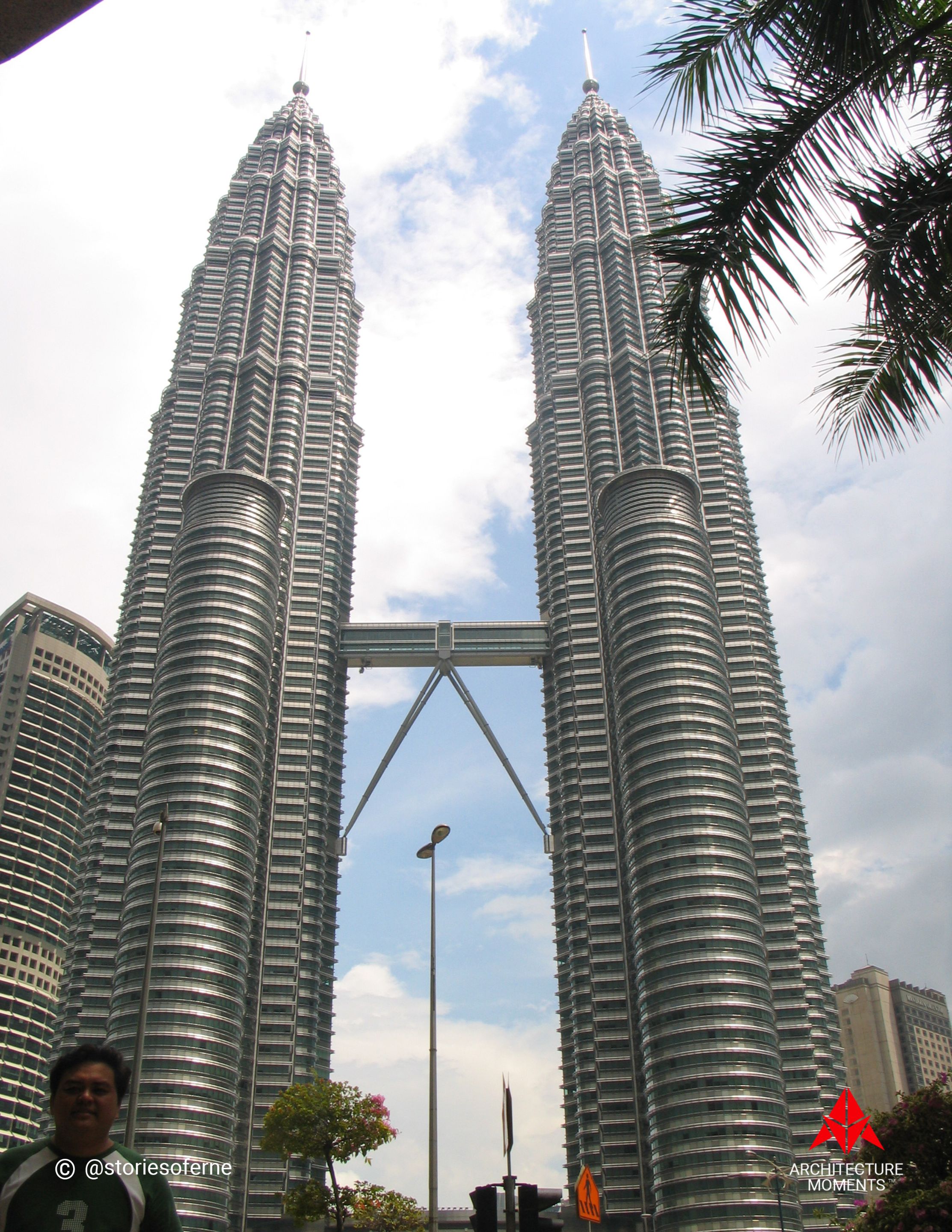 Furthermore, the Suria KLCC (Kuala Lumpur City Centre) was the prestigious shopping landmark also opened to the public in 1998 and was constructed at the foot of the Petronas Twin Towers. This commercial mall sports several luxurious brands strategically positioned on its crescent-shaped floor plan.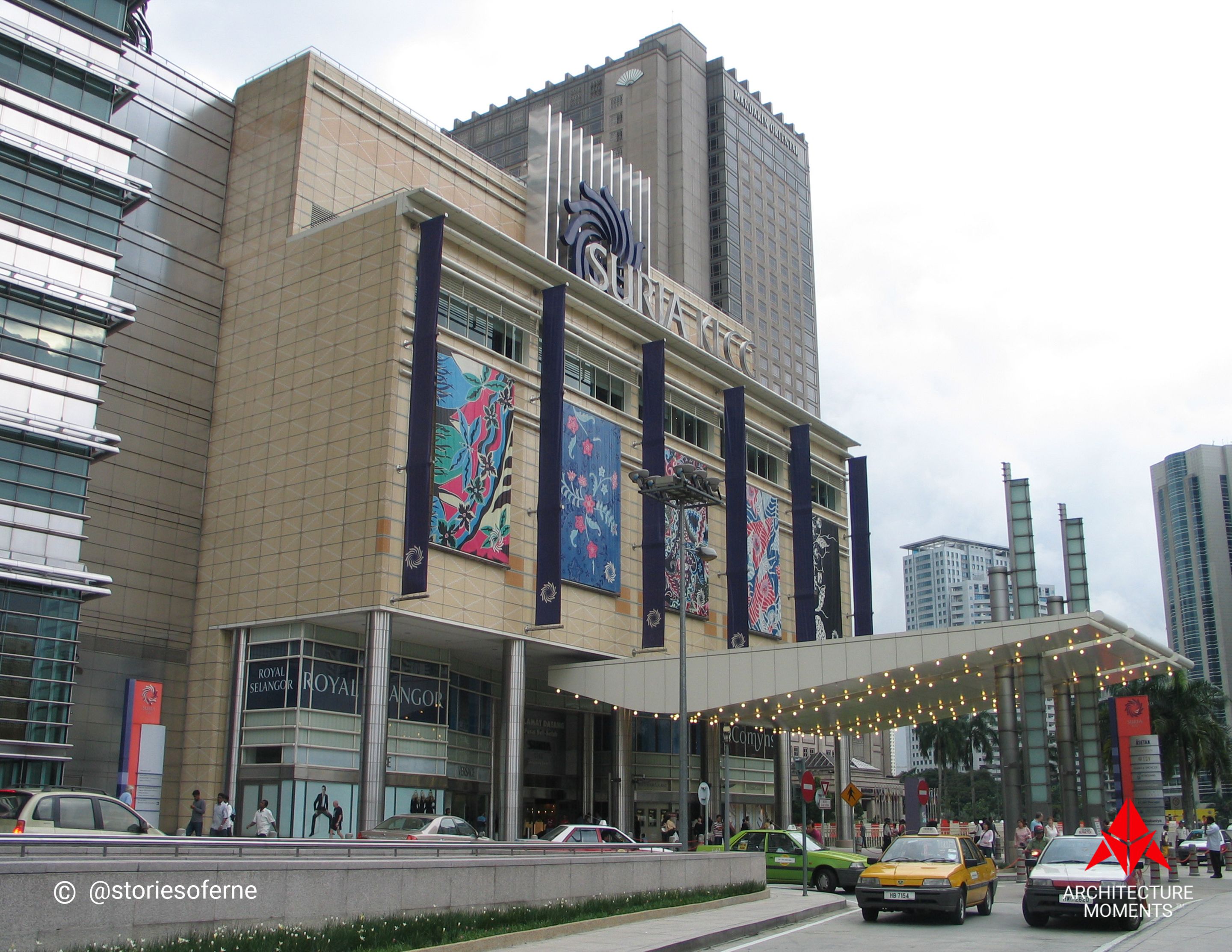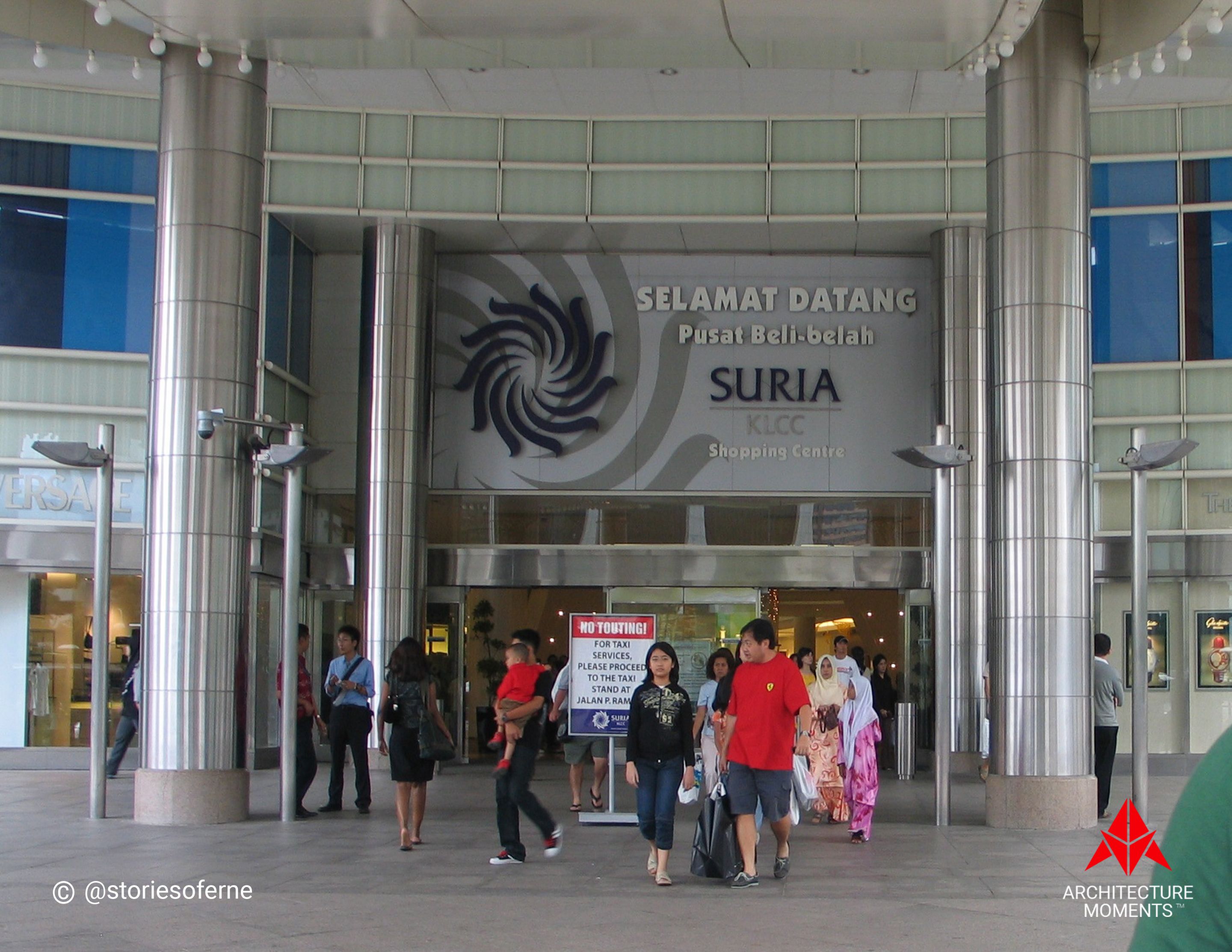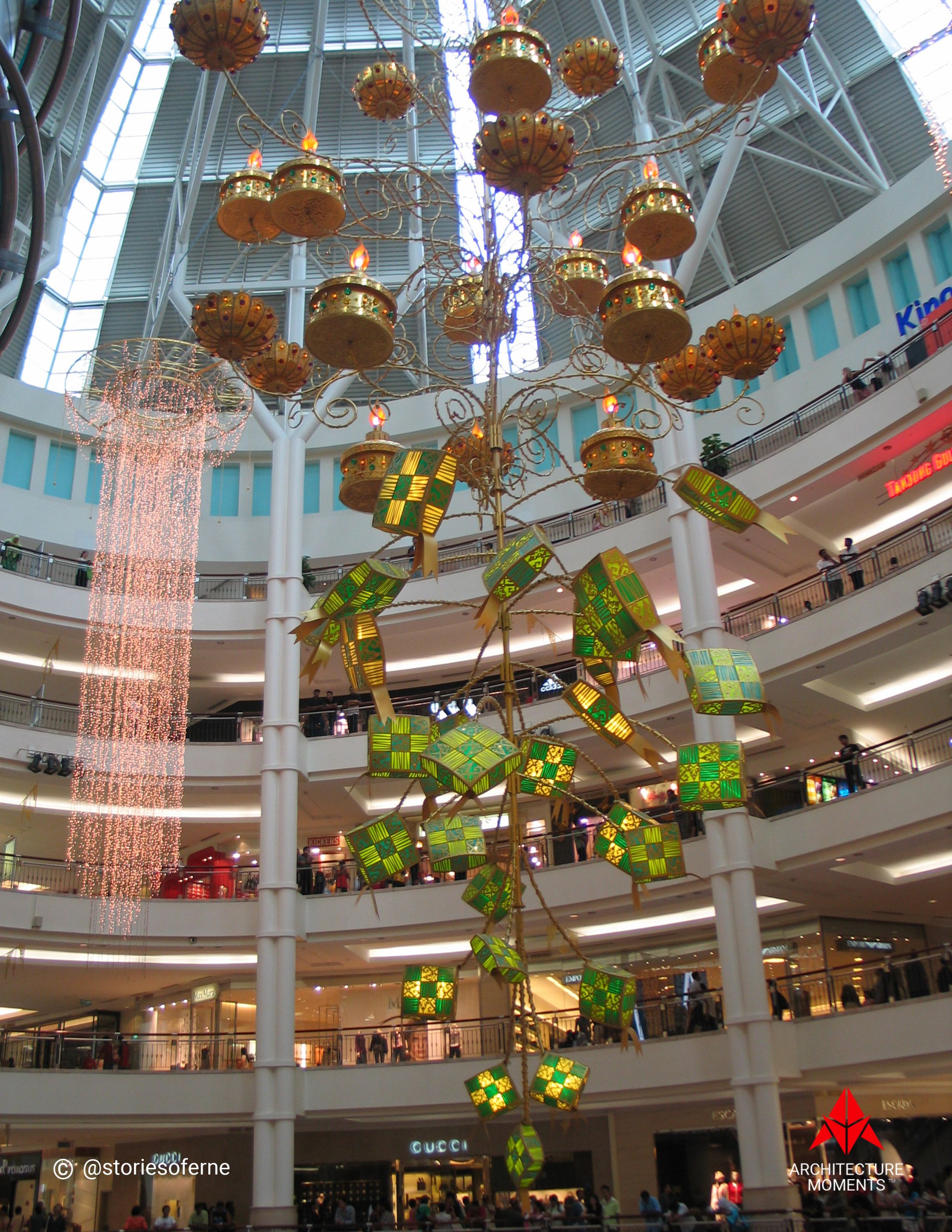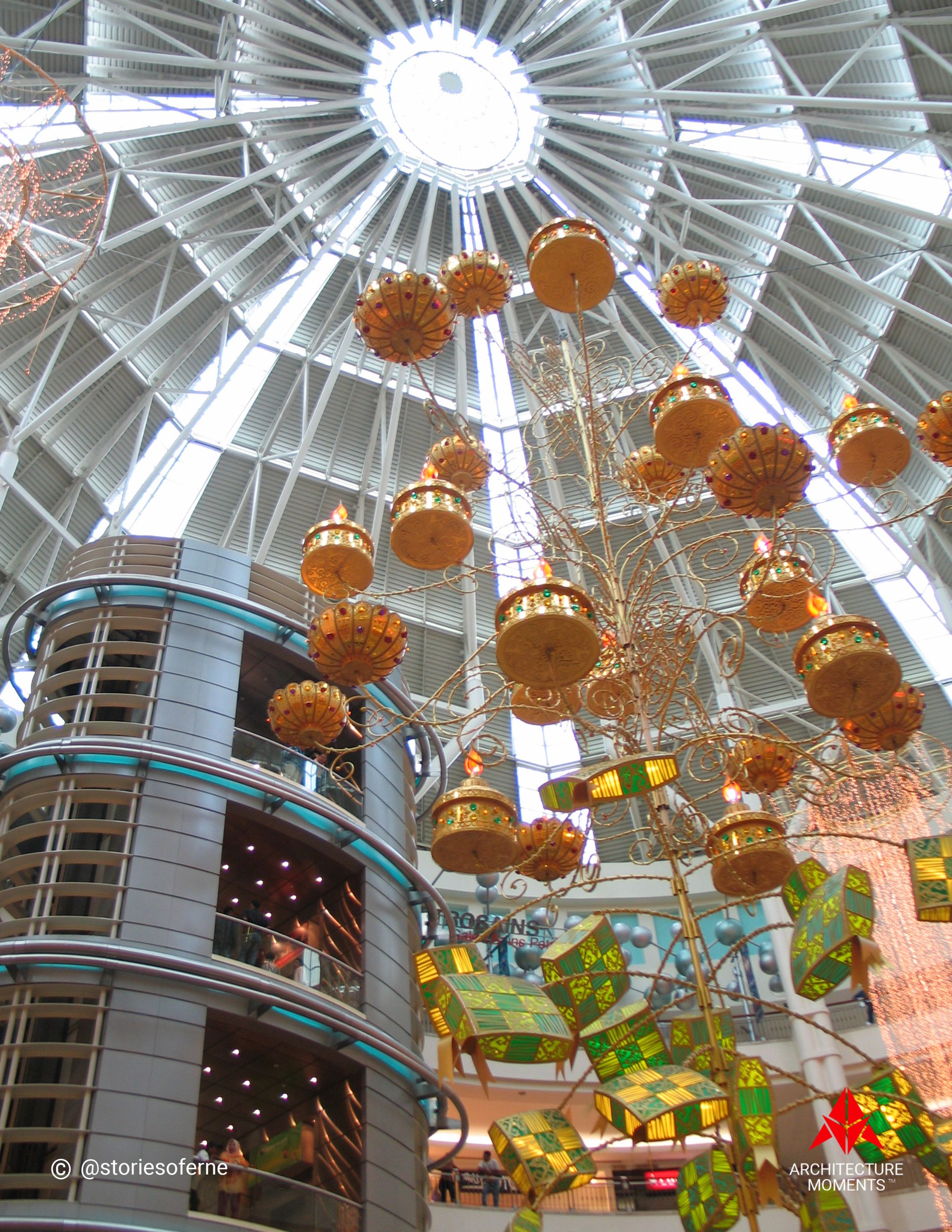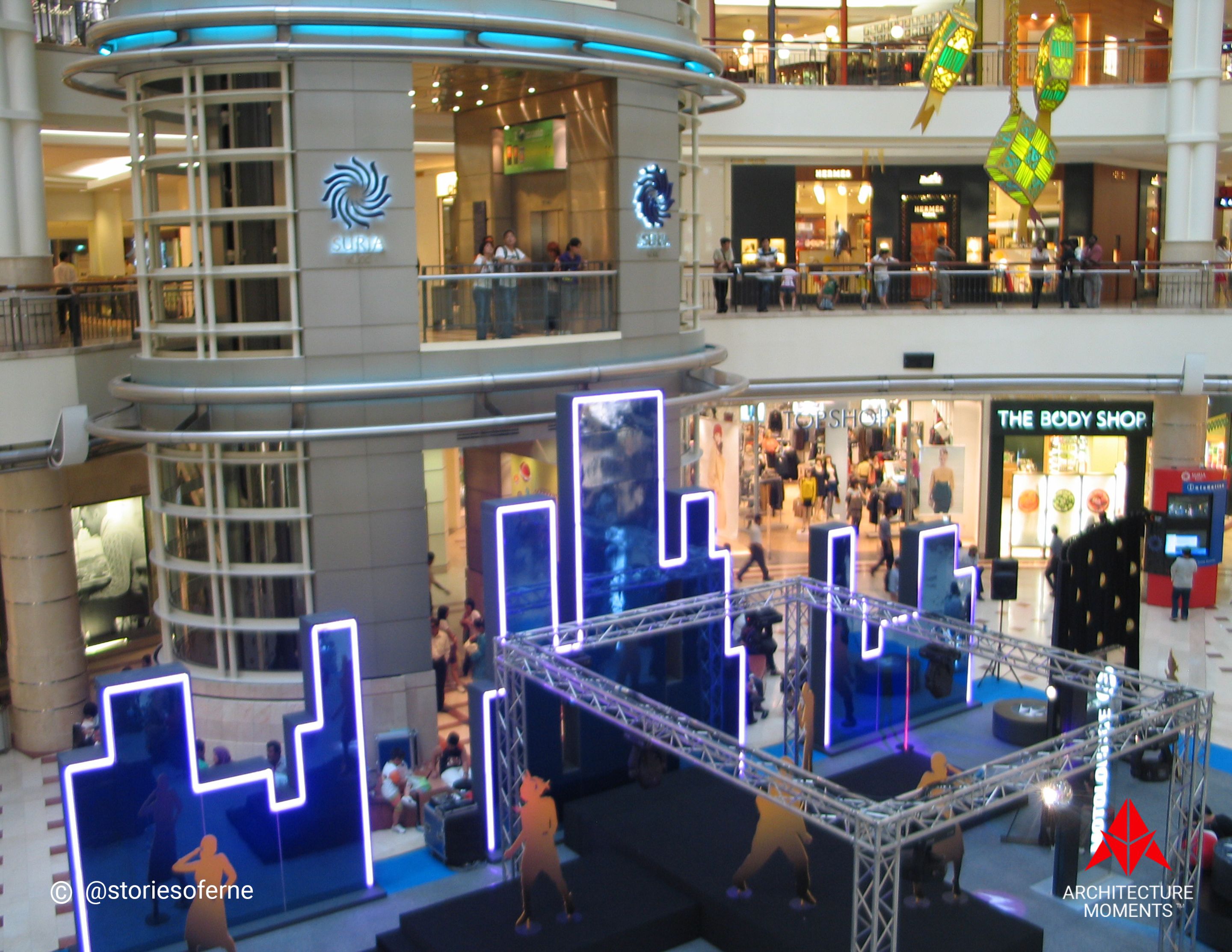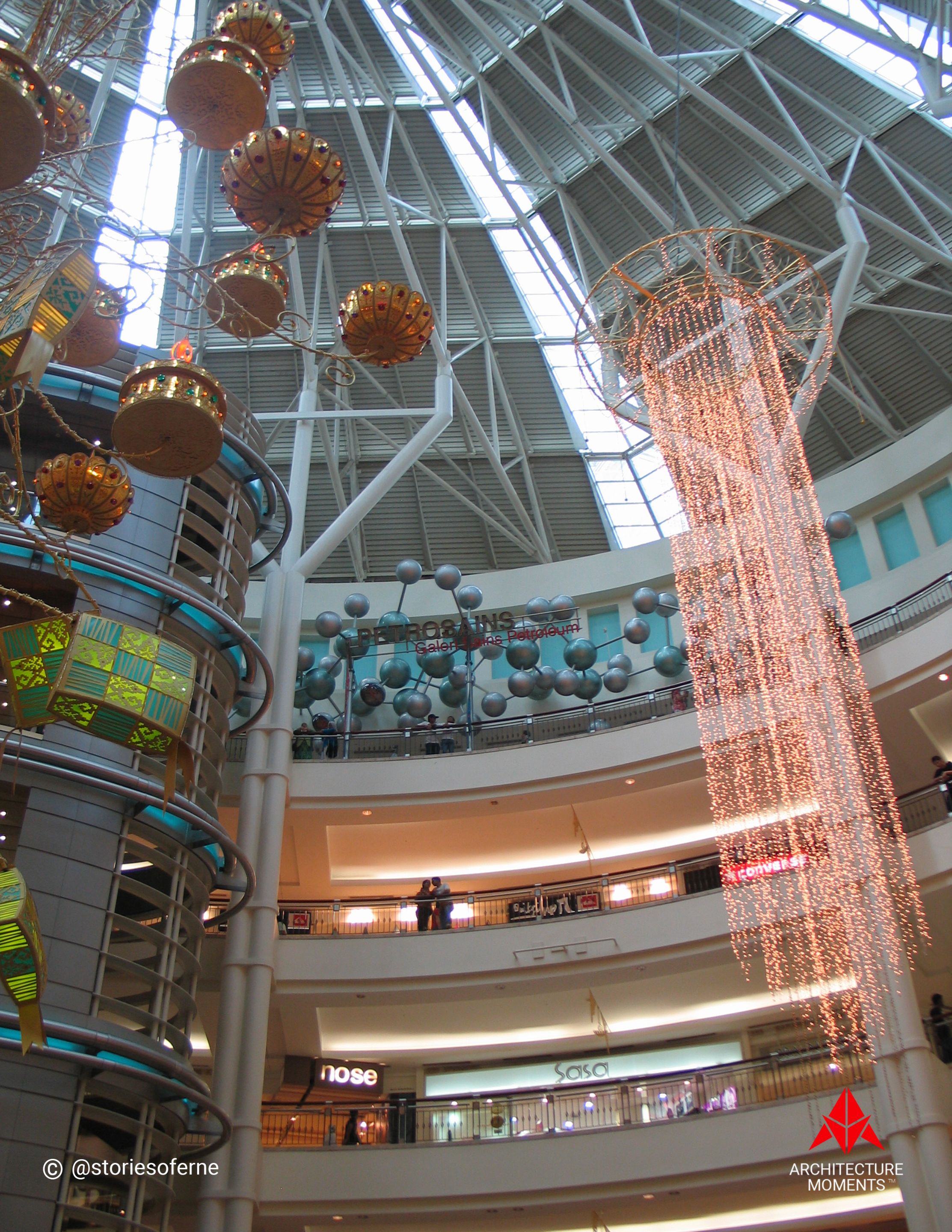 I didn't waste the chance to explore its inner architectural beauty. My eyes were fixated on the Islamic-inspired interior design elements exhibited all around while my feet were also busy scouring the various shops that were scattered there. It was certainly a pleasurable experience inside.
Artistic and Traditional Heritage
Architecture will never be complete without harnessing this discipline's cultural arts. So, as a bonus, receive the additional content embedded in this sub-headline as a gift. Interestingly, Kuala Lumpur is also recognized nationally and globally for 2 major creative industries - the craftsmanship of Batik and the manufacture of Pewter.
Batik is Malaysia's supreme answer to textile art. They're simply types of artworks rendered on the surfaces of fabrics through manual brush painting.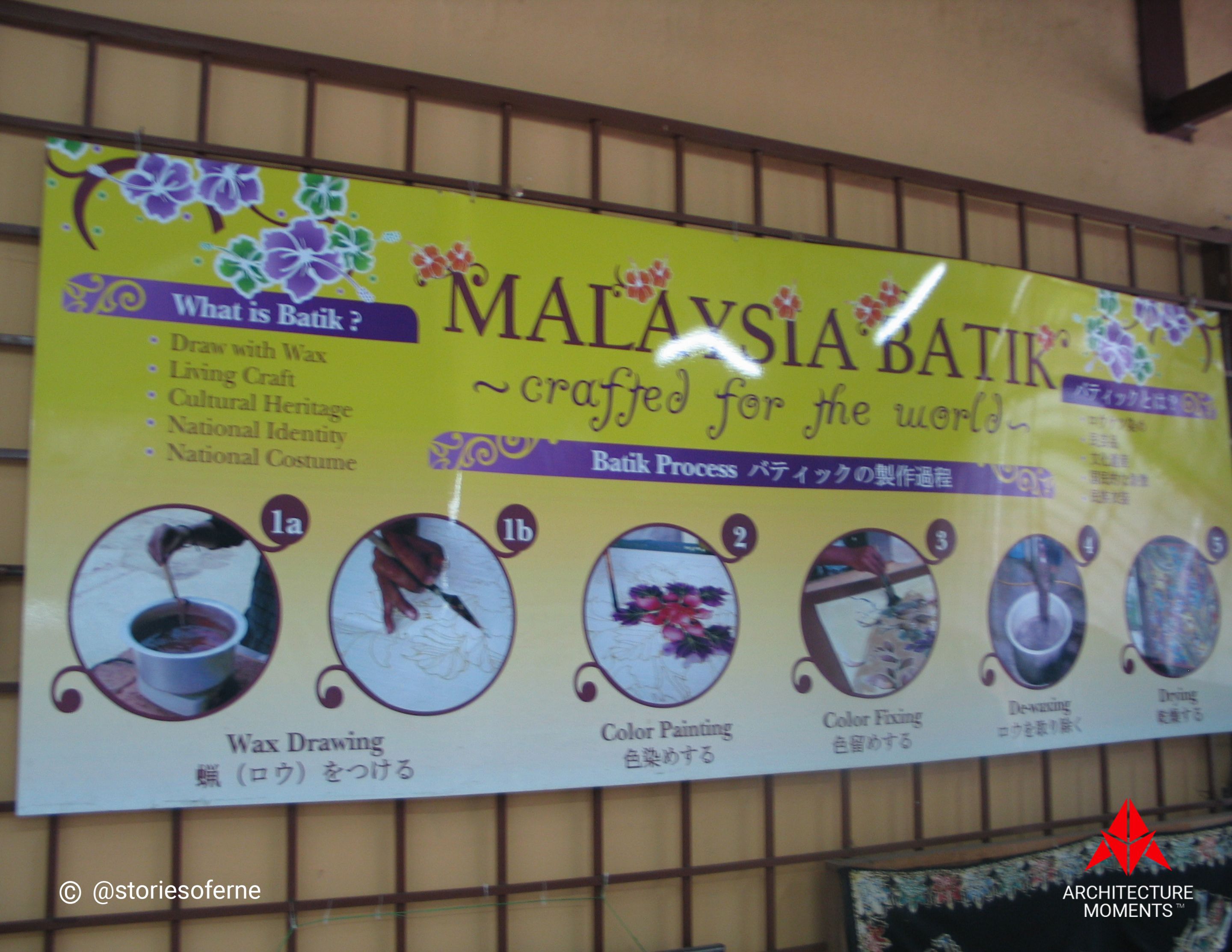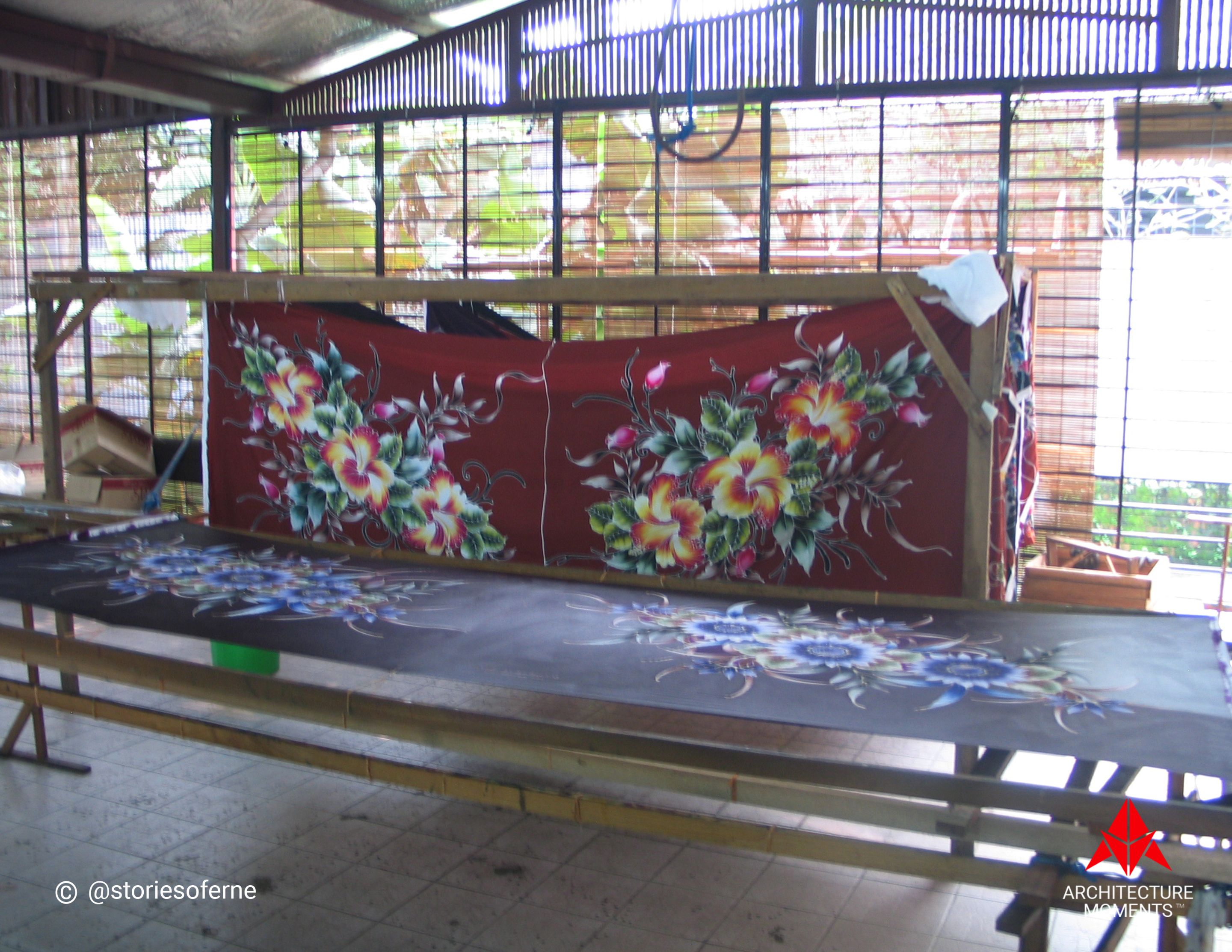 During my visit to their commercial establishments, the most popular motifs were depicted as leaves, plants, and flowers. Whereas, patterns showing humans and animals were strictly prohibited because they were forbidden by Islamic norms. I took the time to personally observing each artist in their work. And, "Wow!" I was clearly fascinated by the immense amount of skill these master artisans demonstrated.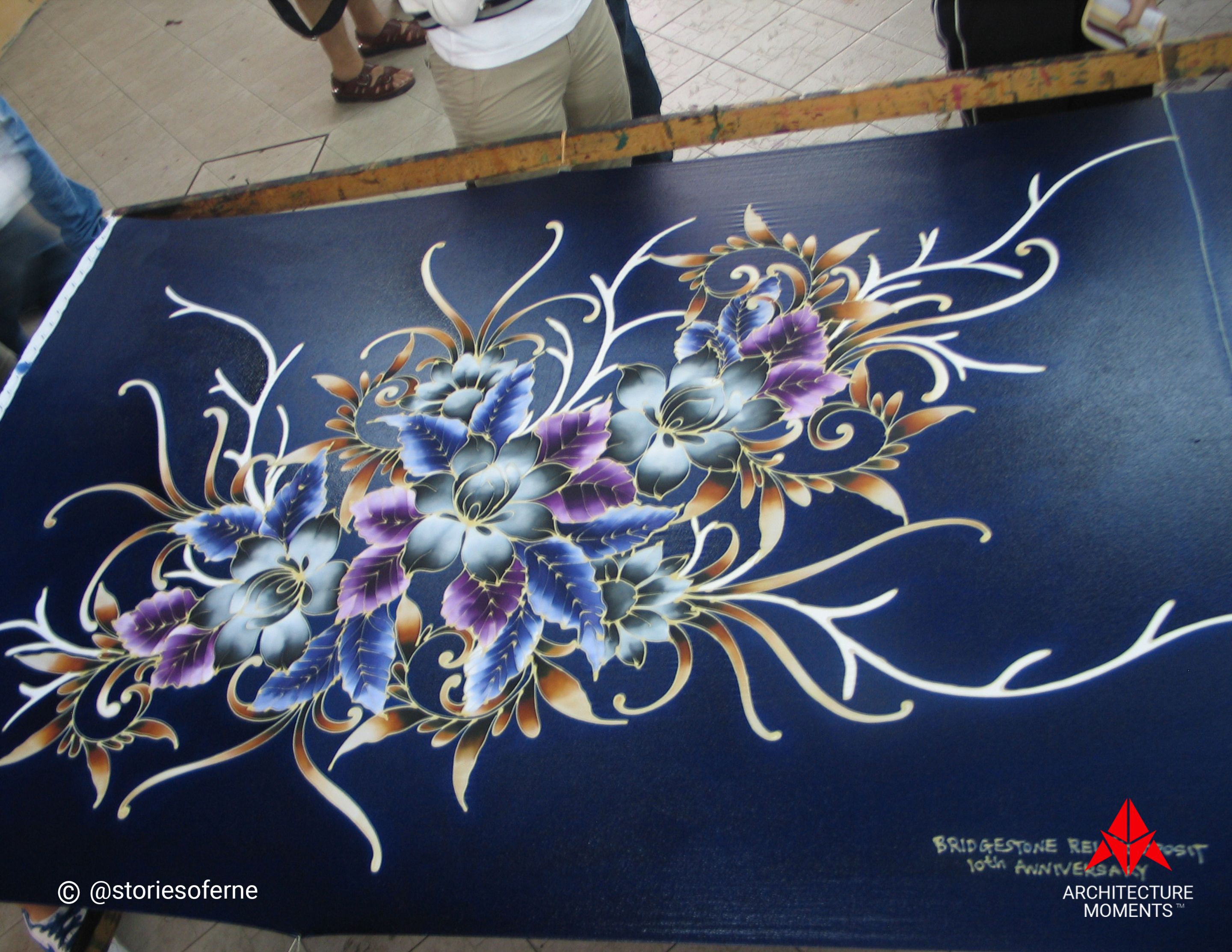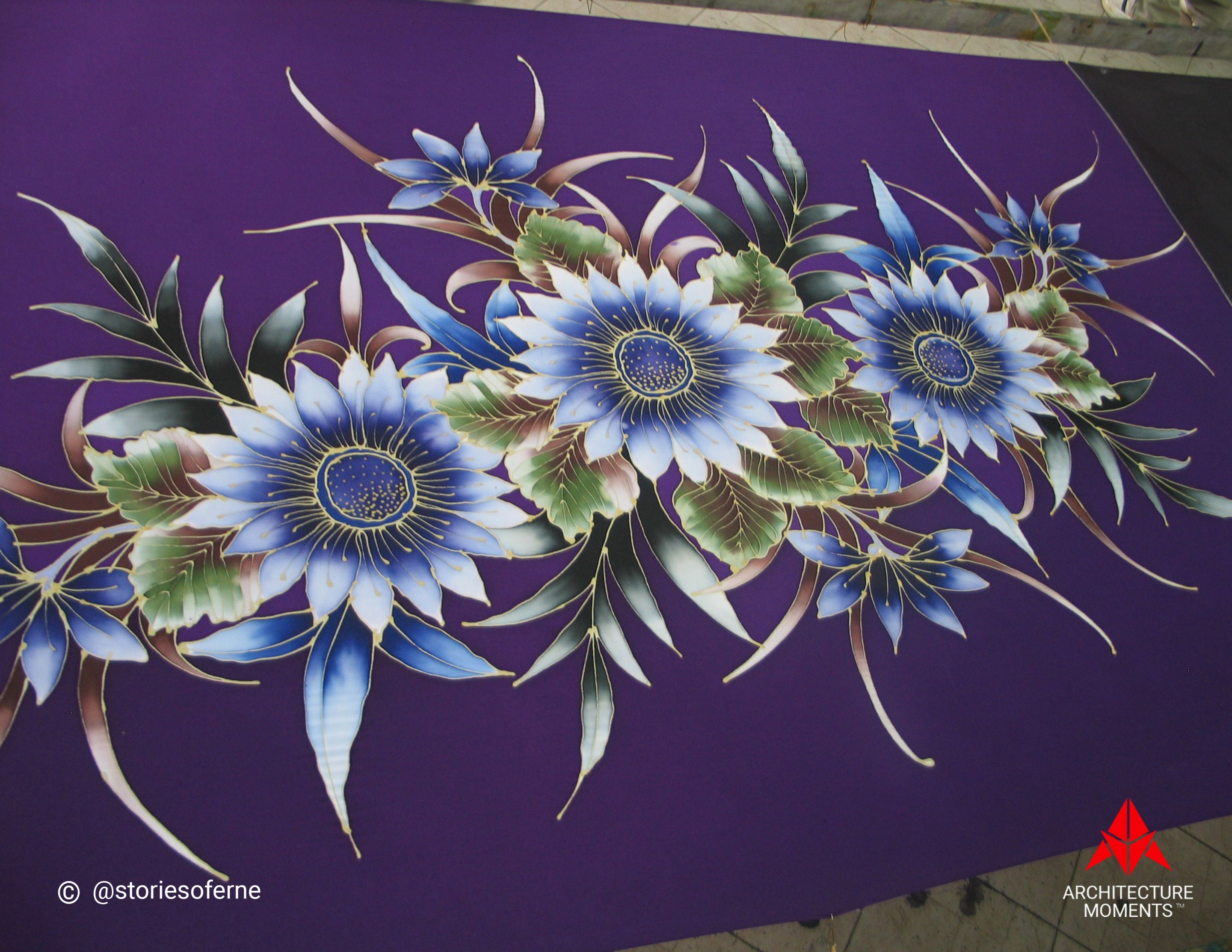 On the other hand, Pewter is Malaysia's industrial rendition of metallic handicrafts. Basically, pewter is a malleable metal alloy composed of tin, antimony, copper, bismuth, and seldom silver.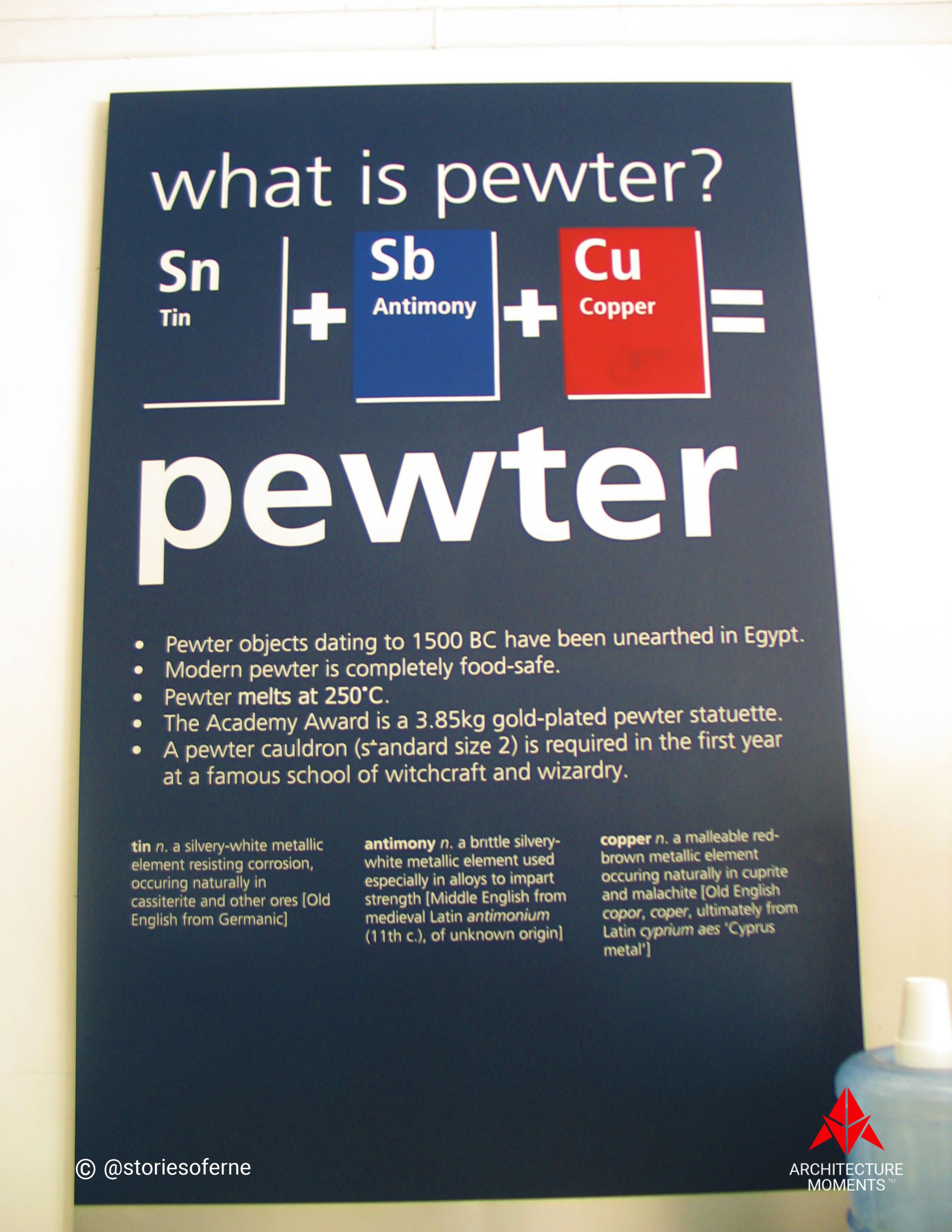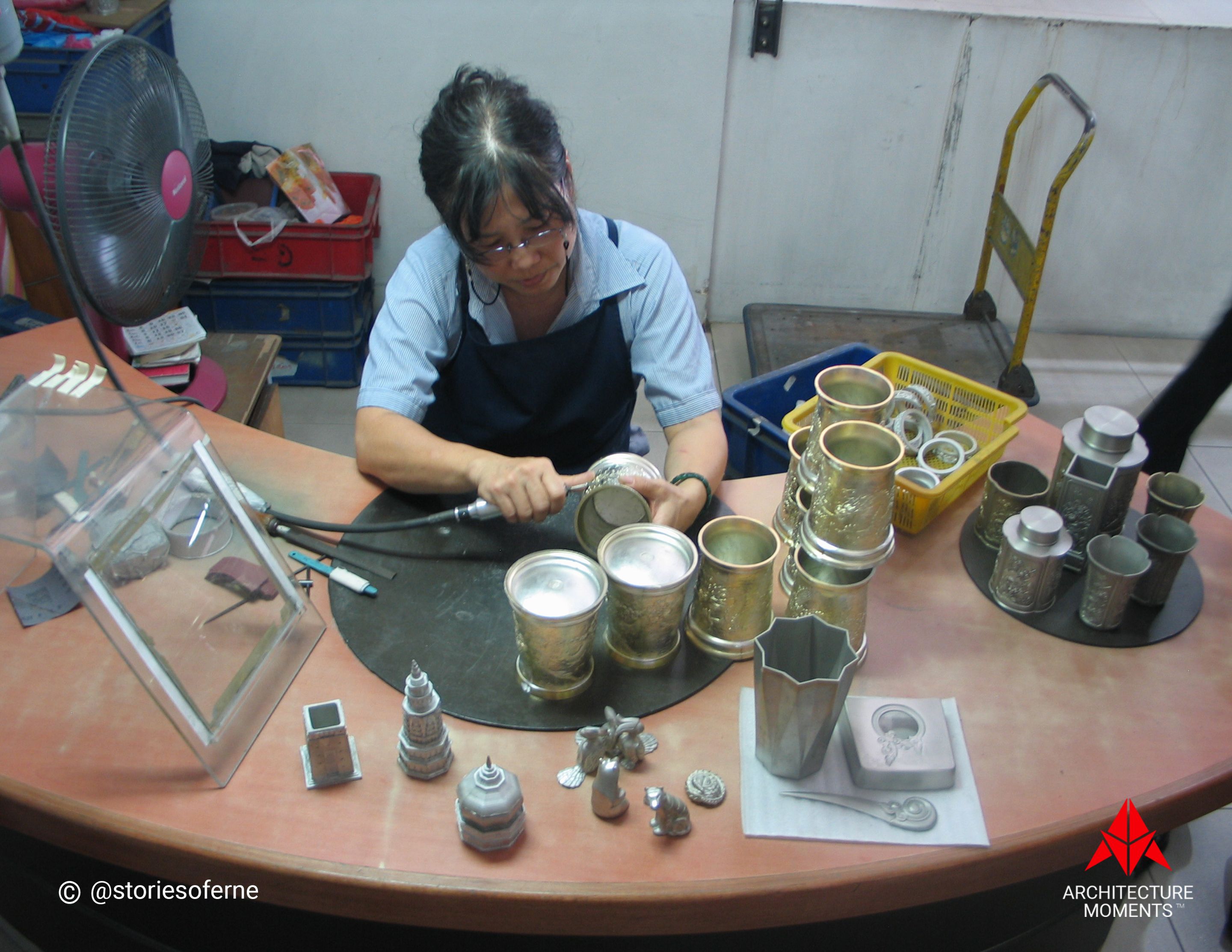 And in Kuala Lumpur, no other brand name stands out from the rest than the world-famous Royal Selangor. This prestigious company specializes in the design, fabrication, and distribution of high-quality pewter. I also visited their factory and had the excellent opportunity to witness actual demonstrations of pewter products being assembled by their experts in front of my own eyes. What a fantastic experience it was!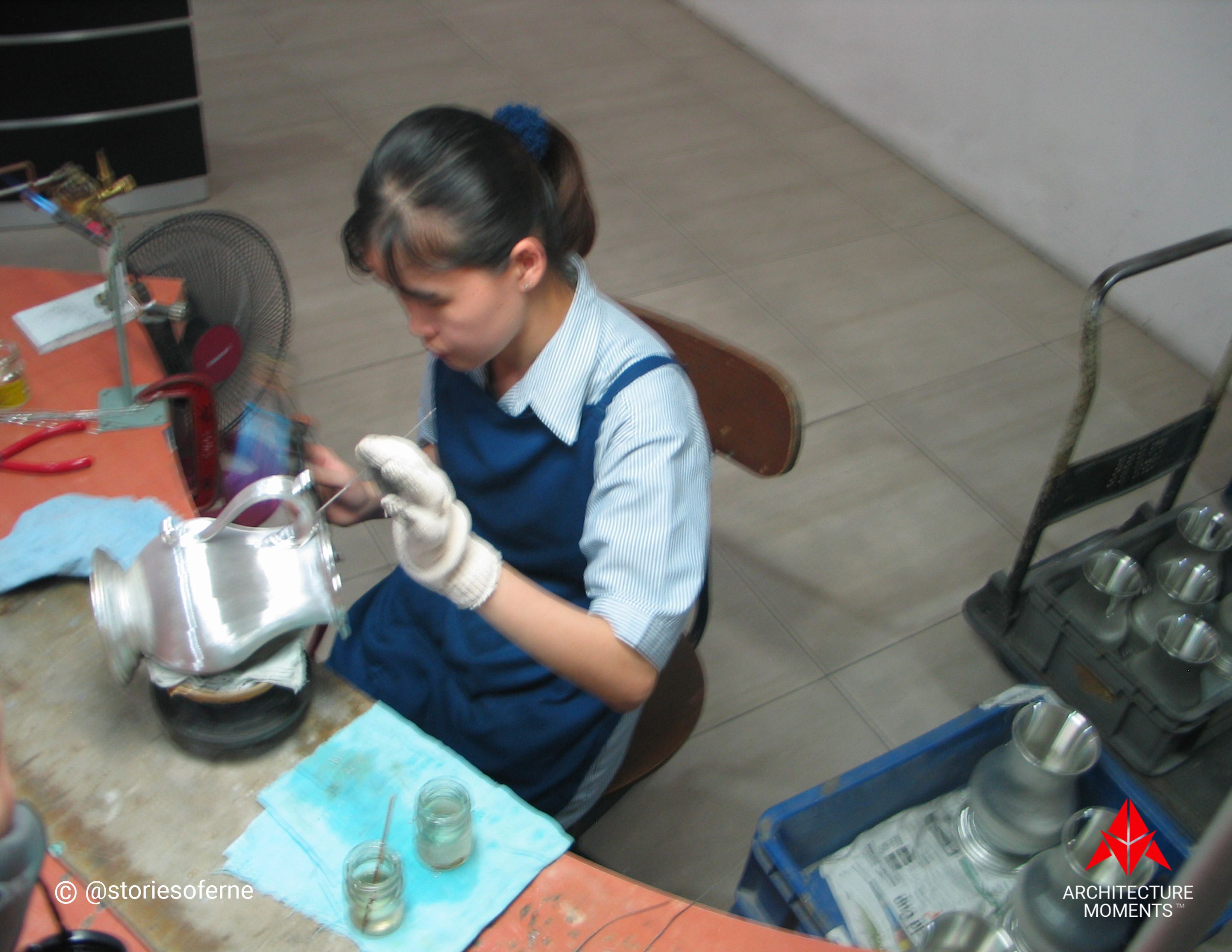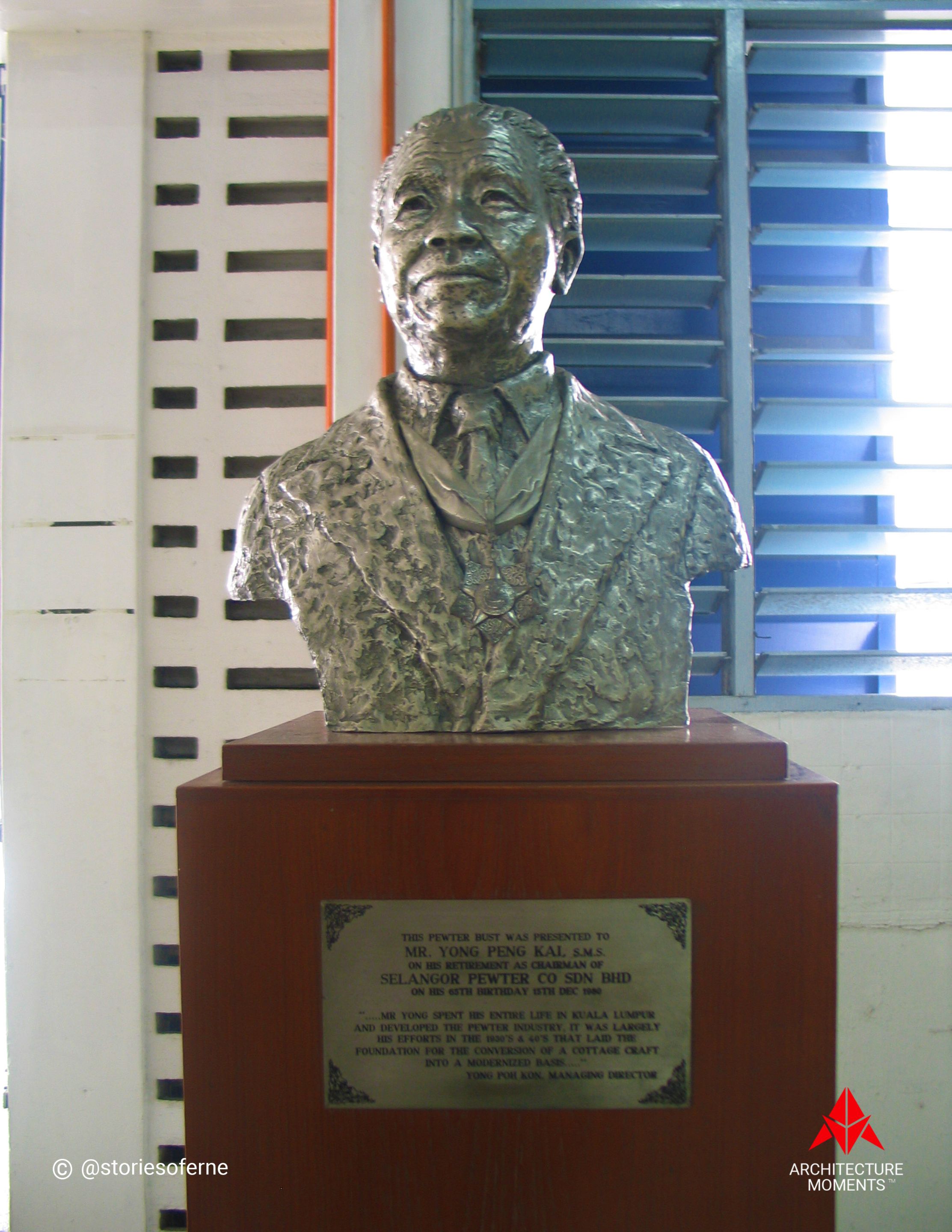 When I knew that these important locations were part of our architectural itinerary, I merely couldn't tame my restless feet and curiosity that I had to satisfy my immediate cravings to visit those sites.
Malaysia: Truly Asia
While checking in at the airport for my flight back home, I happened to catch this colorful billboard of typical Malaysian beauties. Aren't they gorgeous? This was my final pill of inspiration before heading to the boarding gates.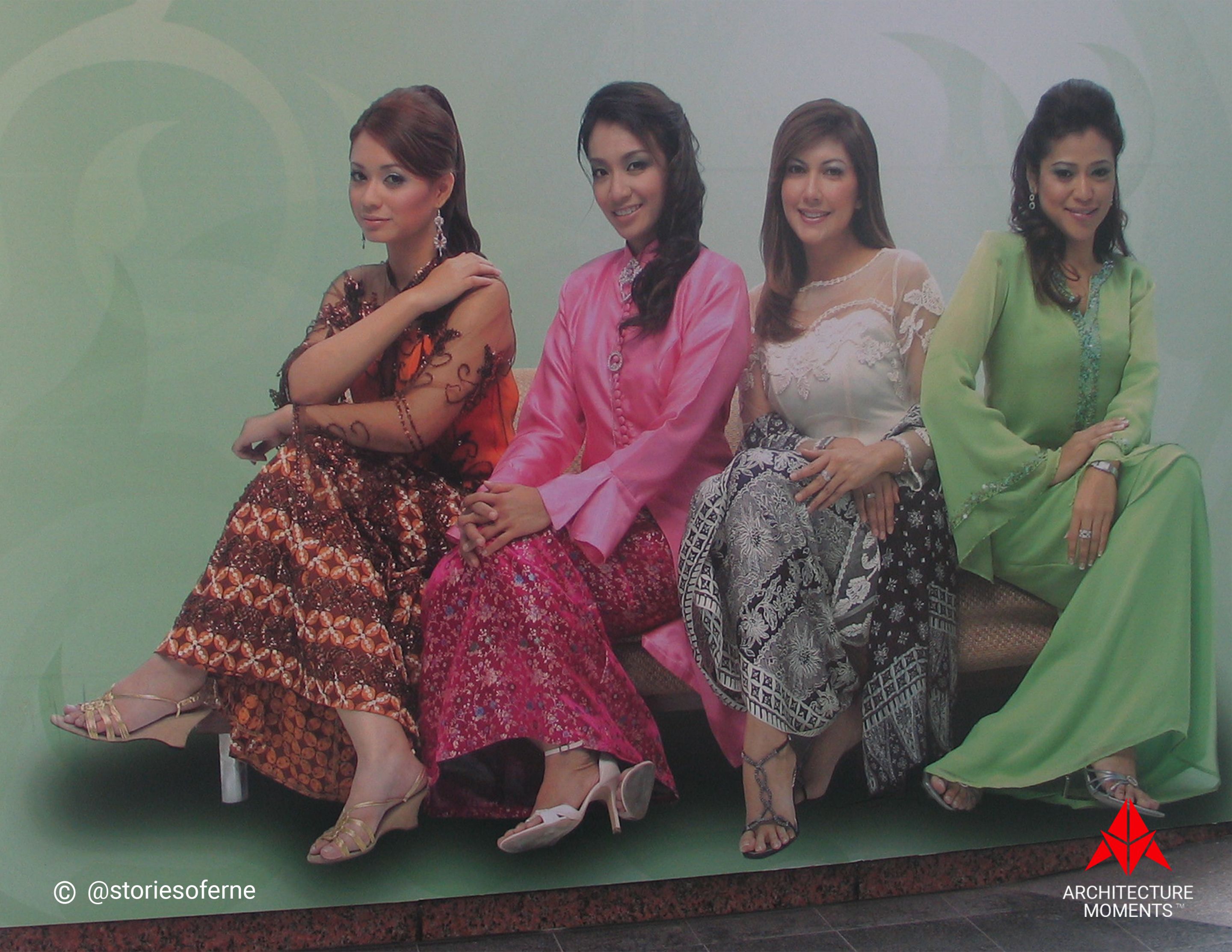 Moreover, I had to borrow the country's famous tagline of tourism, "Malaysia, Truly Asia!" to conclude this publication. As much as this nation has diverse representations of Asian culture, cuisine, tourism, people, arts, and most especially built environments, that vivid promise obviously says it all - in just 3 words.
Despite the visual challenges triggered by the unexpected weather conditions during my initial exploration of Kuala Lumpur, it's a delight to say that I'm simply pleased with the entire outcome including all the memorable experiences I've encountered in that location.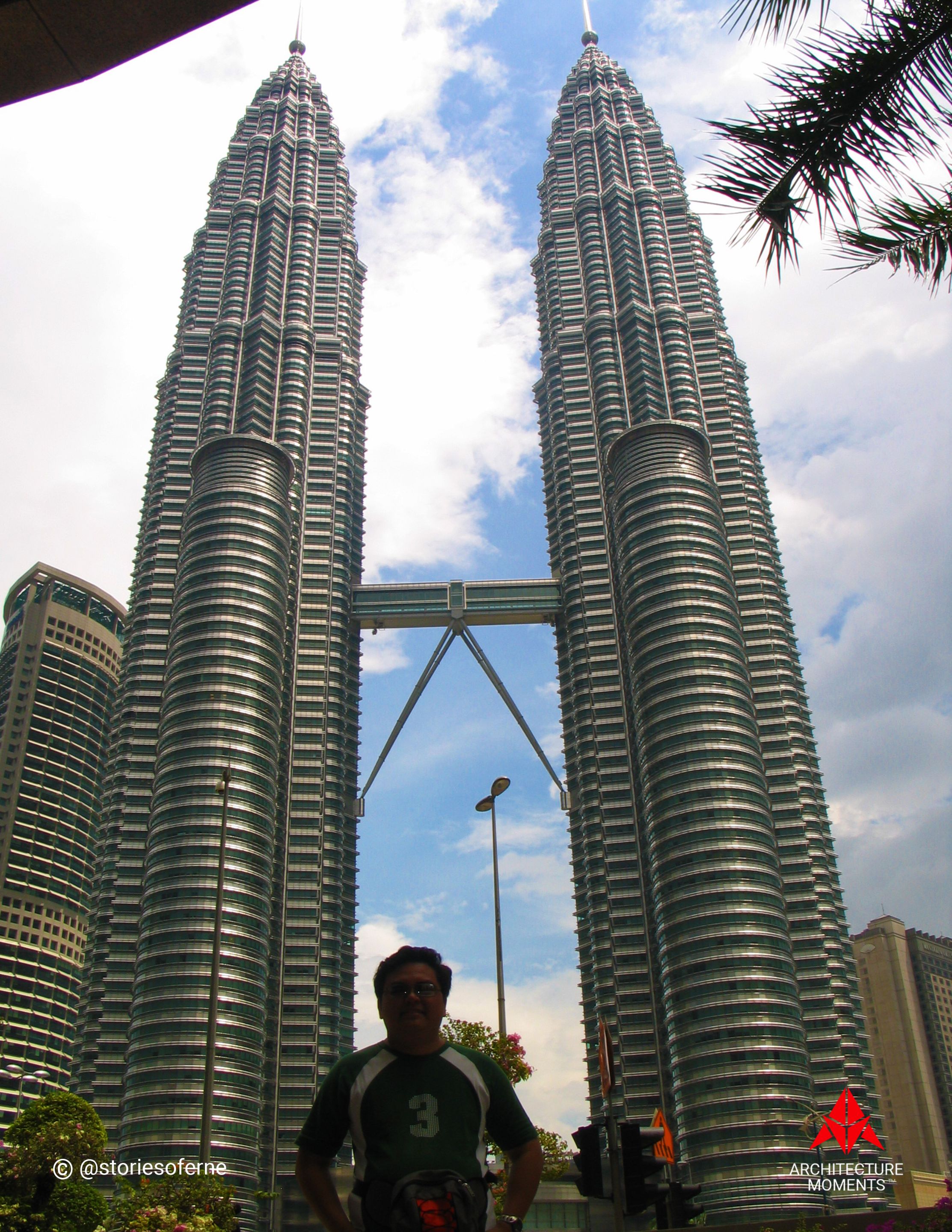 Without a doubt, Kuala Lumpur is considerably wealthy in its architectural treasures and design legacy. The pictorial scenarios you've just digested in my blog post belonged to an era when the World Wide Web was still in its infancy. Therefore, with all the more recent innovations happening in the world today, do you think dramatic changes would be imminent in the locality's physical surroundings, infrastructure, buildings, and urban landscapes? That remains to be seen. Having said that, you need to travel there, investigate this marvelous destination, and experience it for yourself.
#Hive, what are your thoughts about Kuala Lumpur's architectural heritage? Let's talk about this in the comments.
---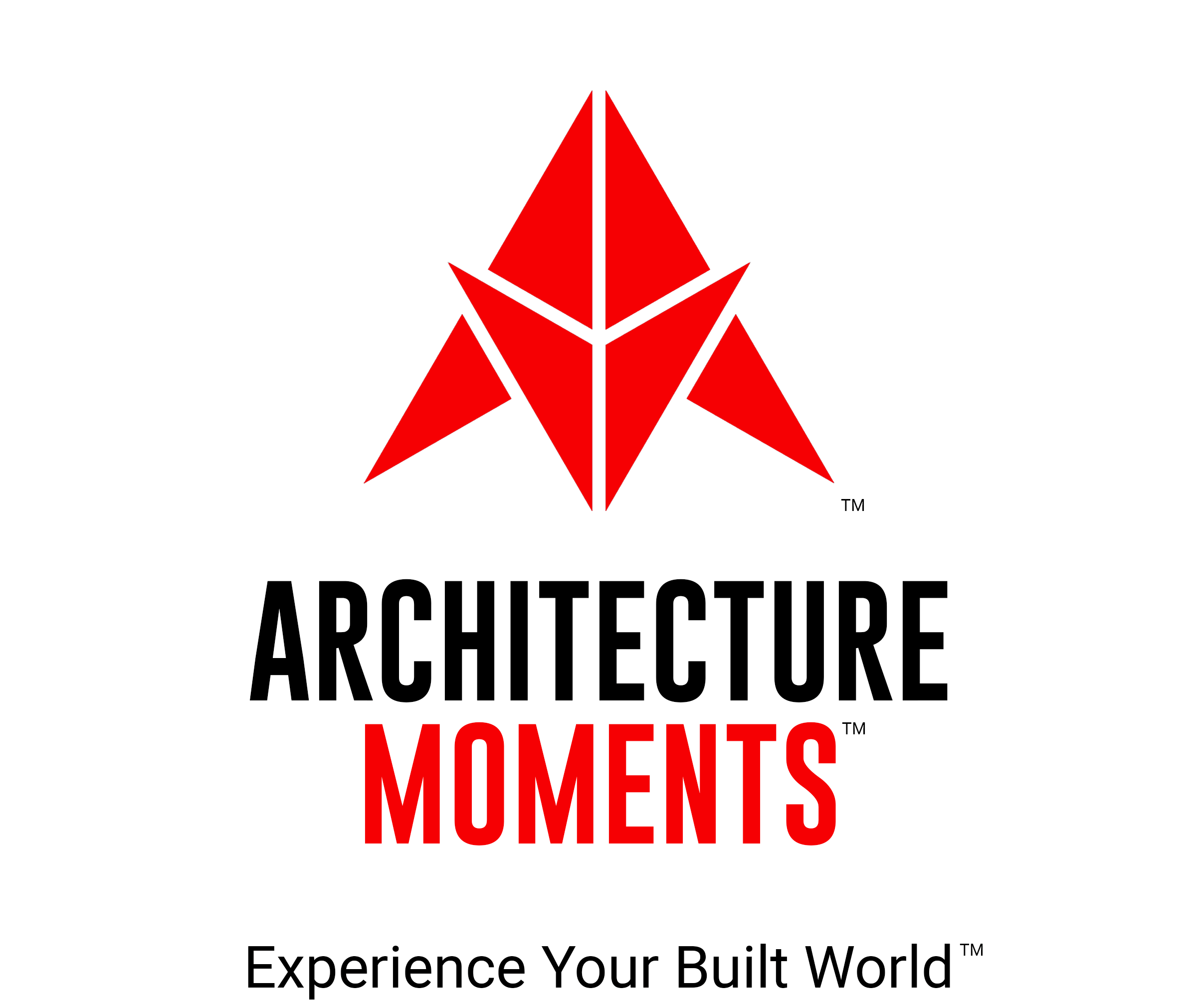 Follow on Facebook and Twitter

STORIES OF ERNE
Architect | Adventurer | Lifehacker
Cofounder of Architecture+Design Community on Hive
Self-Expression Empowers Human Evolution™
© 2021 @storiesoferne All Rights Reserved